How To Create An Animation Online
In today's digital landscape, custom animated videos have become a powerful tool for conveying messages effectively and capturing audience's attention. As the demand for online animation creators continues to rise, finding the right tool can be a game-changer. Enter Video Igniter – the professional solution to create animations online. No templates or video production experience needed. Video Igniter enables you to create 100% custom animated videos.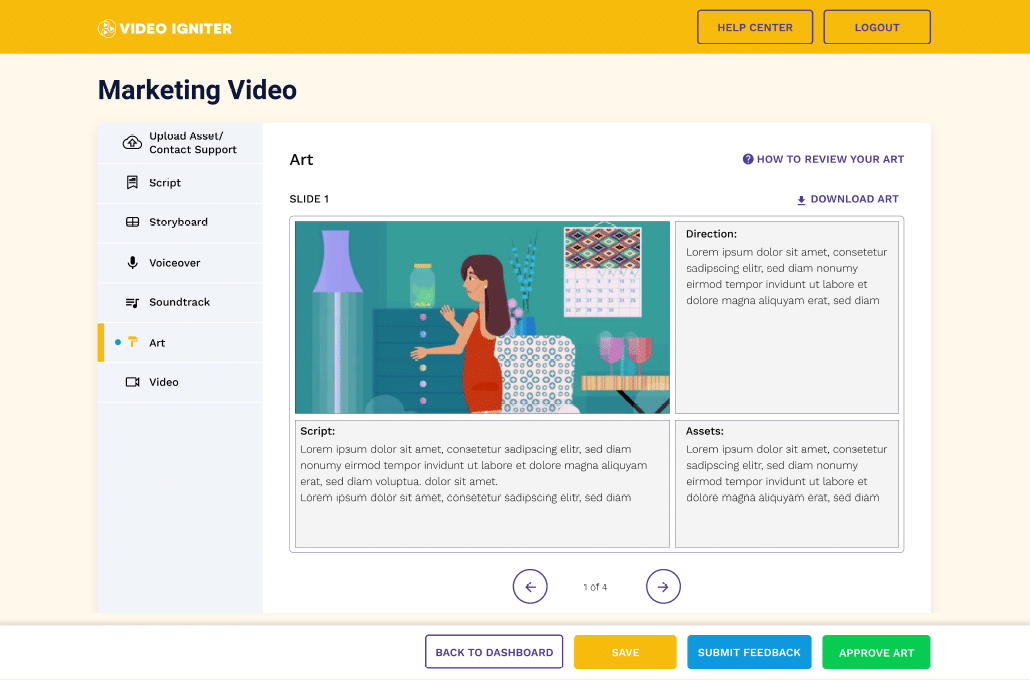 Benefits of Using an Online Animation Creator
When it comes to creating animated videos, opting for an online animation creator offers several key advantages. Firstly, the convenience and accessibility of online producers enables you to bring your ideas to life without the need for expensive software or hiring professional animators. Using an online animation creator like Video Igniter, gives you the flexibility to create custom animated videos anytime, anywhere.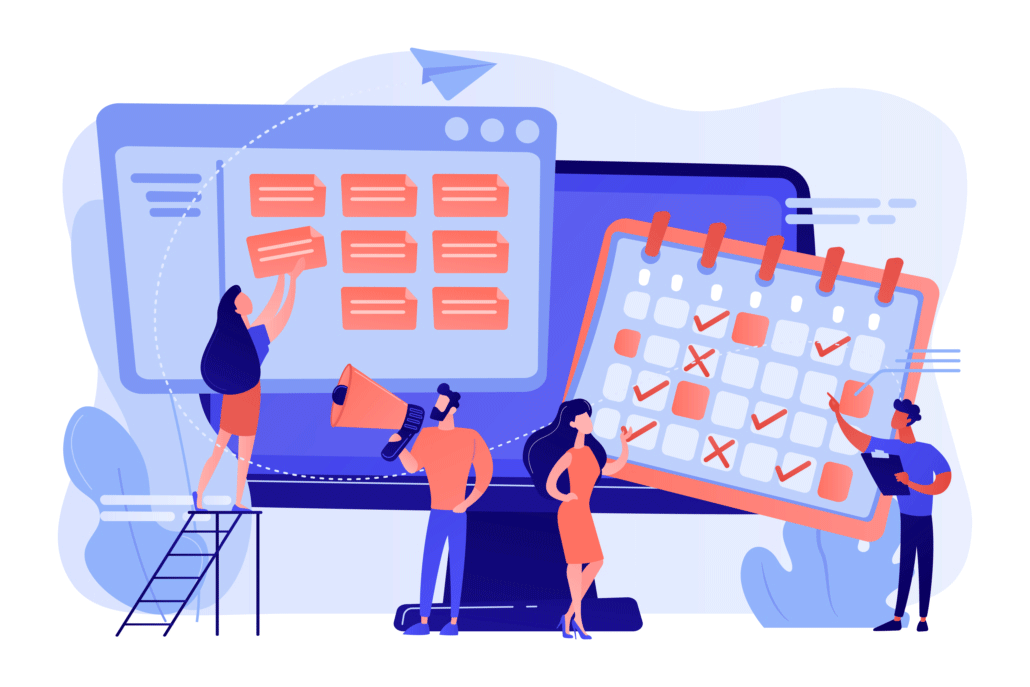 Understanding Video Igniter: The Best Online Animation Creator
Video Igniter is an exceptional online animation creation service that empowers users to create stunning animated videos effortlessly. Simply describe the video you want to create and specify your budget. Then, sit back while your script, storyboard, voiceover, illustrations, and soundtrack are created by our professional animation team. You get to review all the components of your animation and request revisions. After they're approved, our team animates your video for you. Our online platform helps to streamline your production experience so that you always know what's going on during the video production experience.

Examples of The Kinds of Animations You Can Create Online With Video Igniter
Check out our animation portfolio here. Request access to our demo reels and production rates here. Contact us or schedule a call to start making your video.
Why Video Igniter Stands Out from the Competition
Video Igniter takes animated video creation to new heights with our online animated video production platform and our world class team of animation professionals. Video Igniter enables the creation of high-quality animations enriched with stunning visual effects, ensuring your videos stand out from the crowd.
Most services people use to create animation online use templates and stock designs to create the animations. These services provide an online platform that you use to create animations yourself. This is an ok solution if you don't mind making videos that use templates. However, if you want to create truly custom animated videos that help your brand stand out, Video Igniter is the only online animated video maker that you can use to create 100% custom animated videos.
Whether you're in the business, education, or entertainment industry, Video Igniter caters to different purposes and industries, making us a versatile production partner.
Step-by-Step Guide to Online Animation Creation With Video Igniter
Creating a custom animated video with Video Igniter is a breeze.
1). Start by creating a Video Igniter account and filling out a creative brief for your video.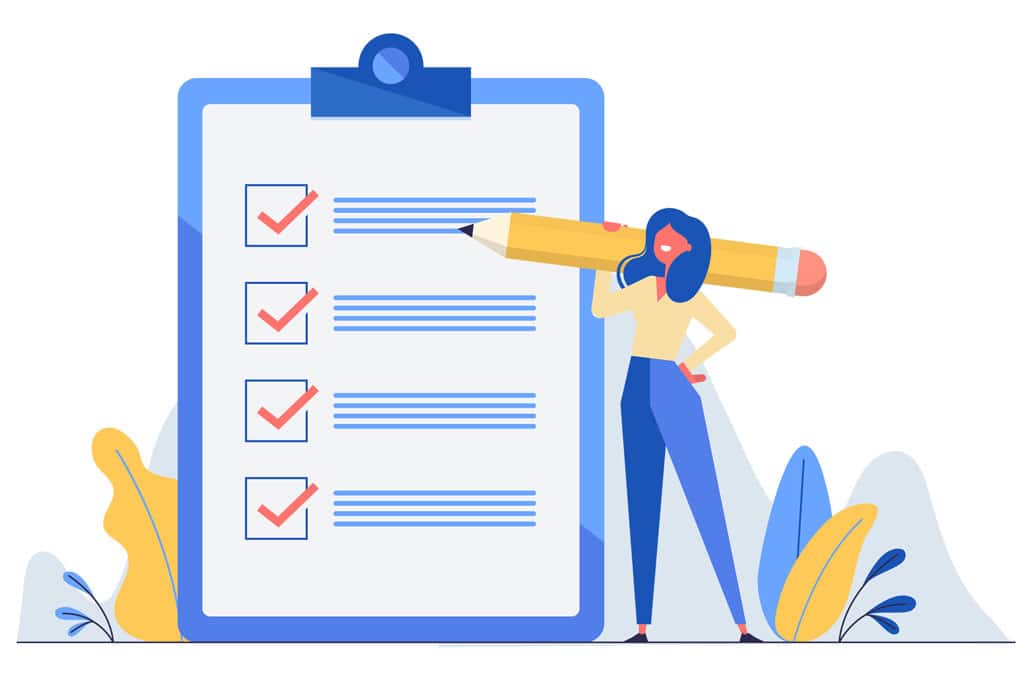 2). Our team will help develop the script and storyboard for your video.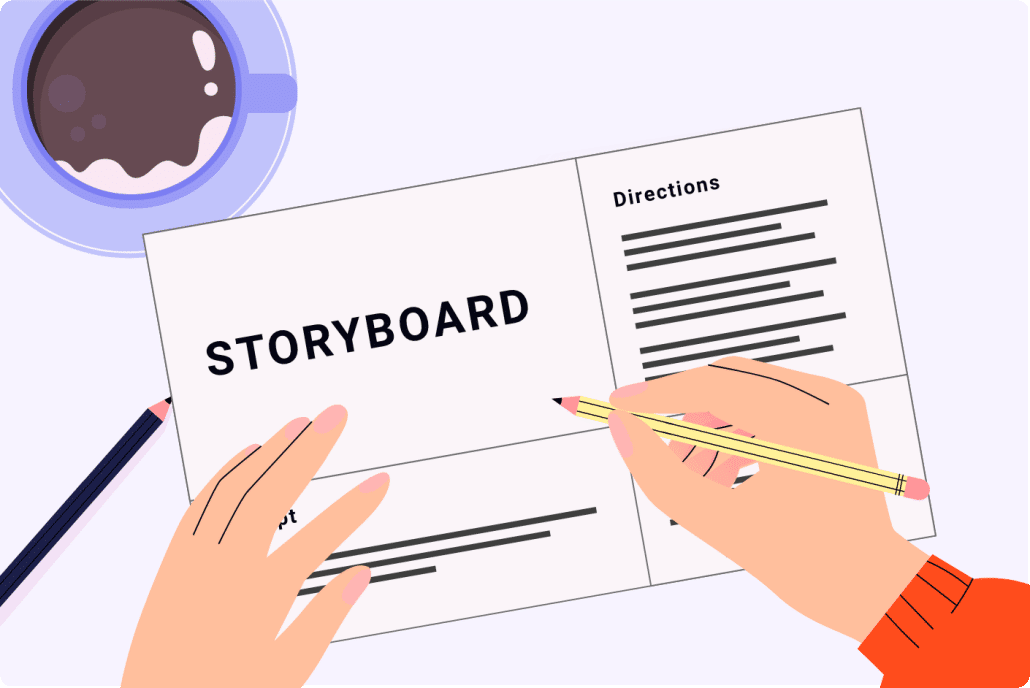 3). Then we'll create custom illustrations and a voiceover for your video.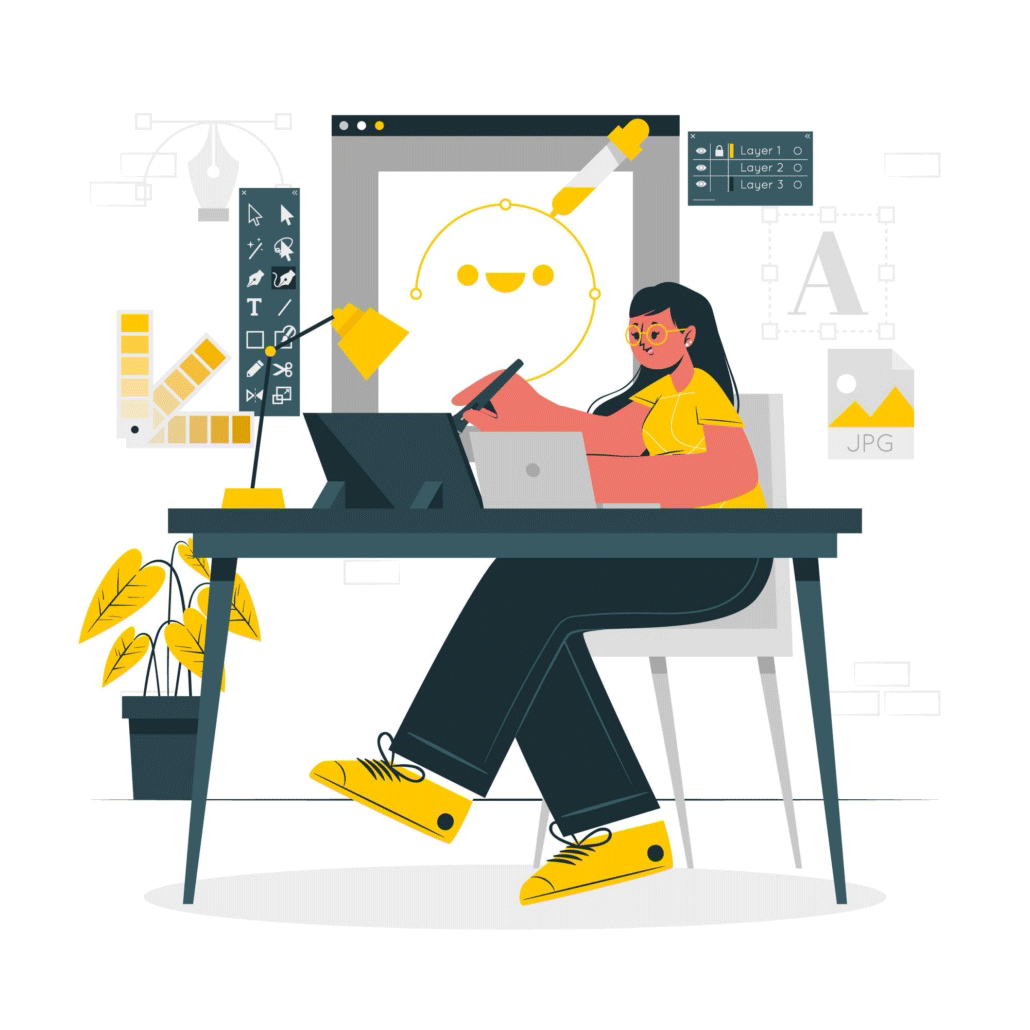 4). After you approve the illustrations and voiceover, we animate your video. We'll also add music and sound effects before sharing the first draft.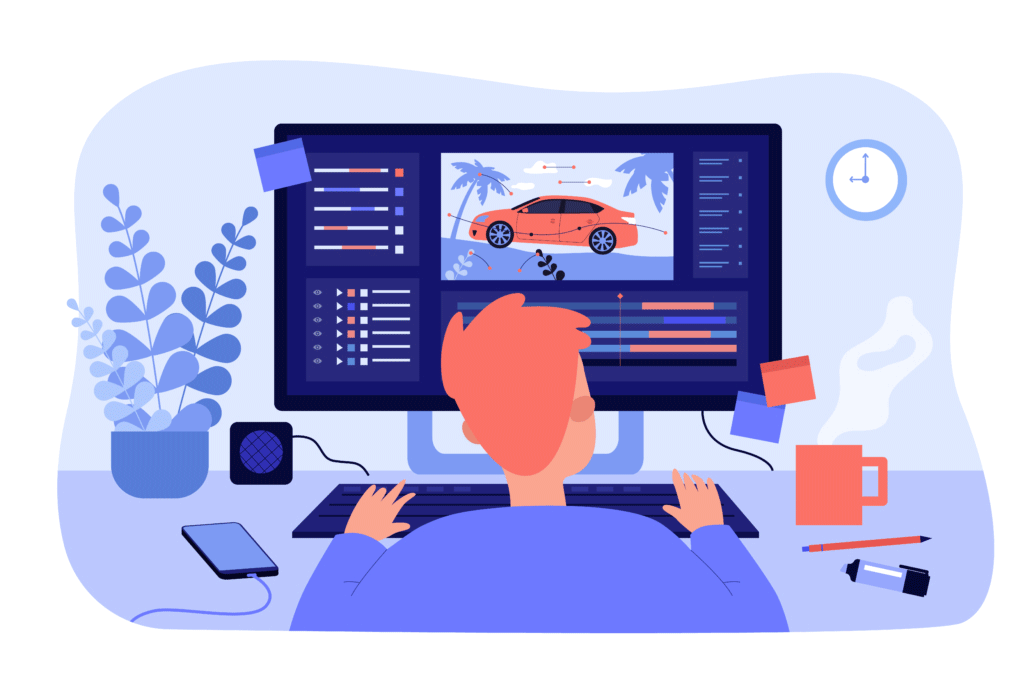 5). You get to review the first draft and request edits for your video. Our team will incorporate your edits and render out the final draft of your video for you.
Start Creating Your Custom Animated Video with Video Igniter Today
Getting started with Video Igniter is quick and simple. Sign up for an account and explore the various subscription options tailored to your needs. The platform offers an overview of pricing plans and features, ensuring you find the perfect fit. Step-by-step instructions will guide you through the online animation creation process, empowering you to efficiently bring your ideas to life.
Get a quote for your animated video or schedule a call with our production team to discuss your video project.

Online Animation Creator Wrap Up
In a digital era where attention spans are shorter than ever, custom animated videos have become a powerful tool for engaging audiences. With Video Igniter as your go-to online animation creator, you can unlock a world of possibilities. Embrace your creativity, describe the video you want created and sit back while our professional team creates your animation for you online. Send us a message to start your journey today and experience the best online animation creator firsthand.
Still have questions about online animation creation?
Do you have a question about online animation creation that wasn't addressed in this FAQ? Use this form to send us your question and we'll follow up with an answer. We'll also post the question and answer to this page so other people can benefit from the knowledge.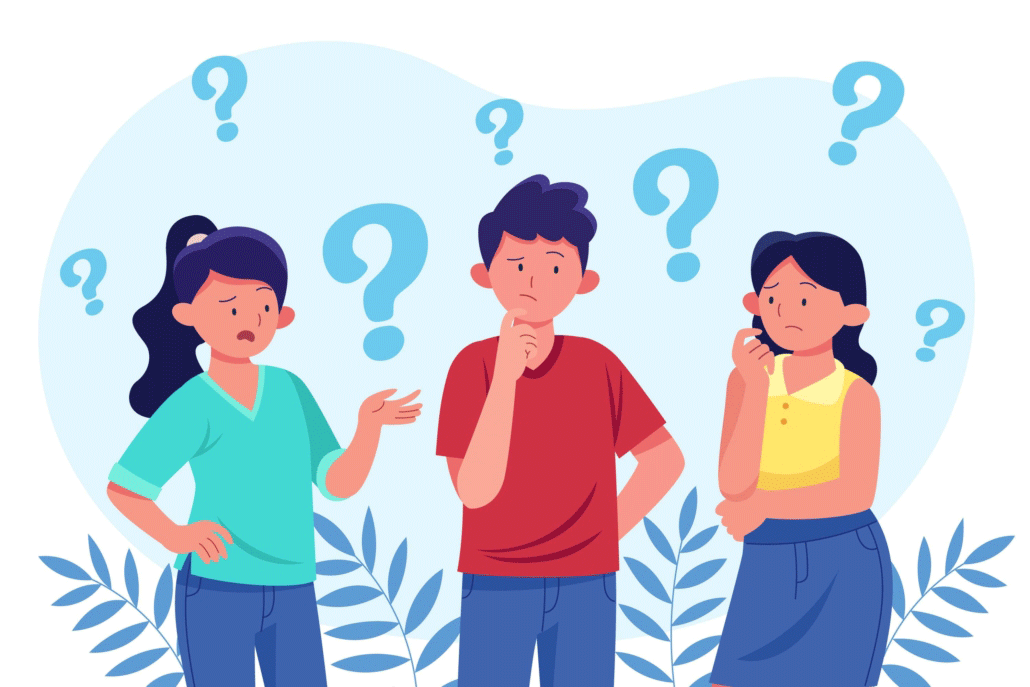 What is Video Igniter Animation?
Video Igniter Animation is an online animated video production service. By working with our team online, you can get your custom animated video produced faster and for less than hiring a brick and mortar animation studio.
We can help you create any kind of 2D animated video or 3D animation you can imagine. Check out our animated video portfolio!
Need help syndicating your animated video? Ask us about video promotion!
Watch our explainer video on our home page to learn more about how we can help you create an animated video. For examples of the kinds of animation our team can produce, check out the demo reel below:
Create An Animation Online Success Stories & Testimonials
Don't just take our word for it – these testimonials highlight Video Igniter's reliability, creativity, flexibility and ability to deliver animations that exceed expectations. When you choose Video Igniter Animation, you can rest assured that you are working with a trusted and reputable studio.
"Video Igniter were very easy to work with and the entire process for creating and suggesting edits was seamless and stress-free. I would work with them again and would recommend to others looking to create a modern and stylish explainer video."
Clair Simpson – VP Marketing, Repool.com
"I run a video production company and outsource animation. The team at Video Igniter did a great job in taking the concept I very crudely drew out and making it into a beautiful animation. The review process was easy and their turnaround time was very quick. I'd def recommend them if you're looking for an animation project."
Pat Henderson – Founder, Path8 Productions
"Video Igniter offered us the critical combination of creative value, clear communication, and patience with stakeholder feedback. We ended up with truly high-quality design assets for our video series largely due to the extra level of commitment — and the right balance of efficiencies with flexibility in the process when called for."
Larry Schlessinger – Sr. Creative Program Manager, Amazon Web Services
"Video Igniter came to us with a number of creative and engaging ideas and were able to create an exciting, impactful video in a short period of time. And the best part was that it cost much less than other options of similar quality. The video they made is a great marketing tool for us."
Alex Raymond – Founder, Kapta Systems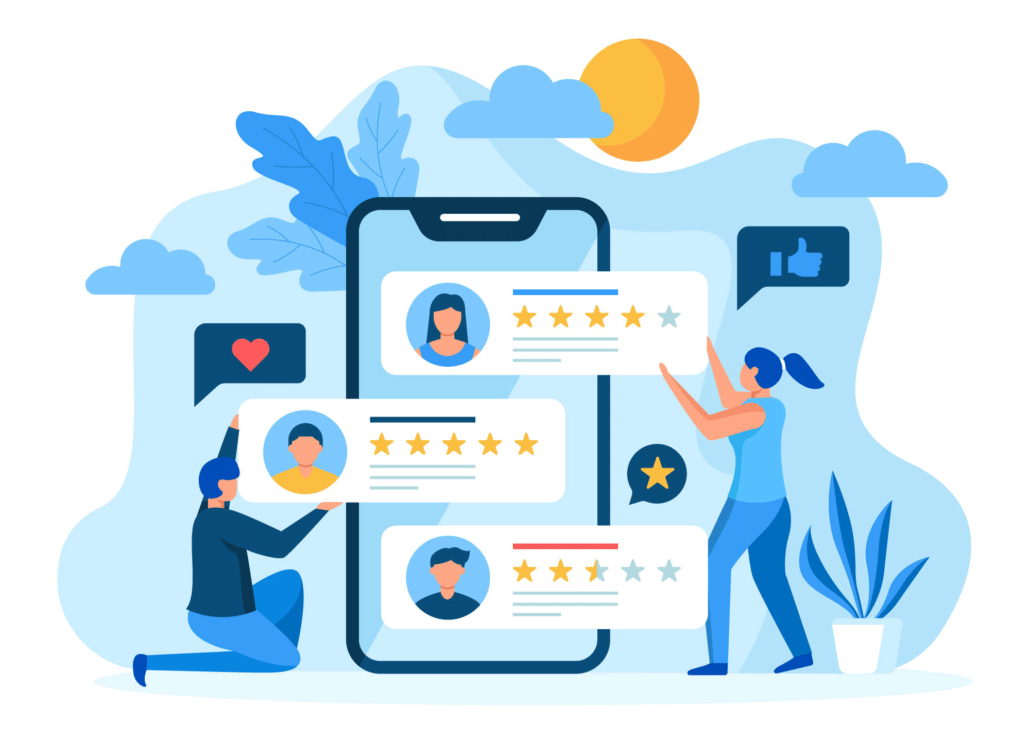 Ready To Create an Animation Online? Get in touch!
Schedule a call with our production team to discuss your animated video project.
Get a quote for us to create your animated video.
Request access to our newest price sheet.
Create your Video Igniter account, fill out a creative brief for your video and we'll begin production as soon as we receive your production deposit.

https://videoigniter.com/wp-content/uploads/2023/08/Create-Animation-Online.svg
77.7
87.7
videoigniteradmin
/wp-content/uploads/2020/02/logo-v2.svg
videoigniteradmin
2023-11-09 00:08:13
2023-12-01 22:00:57
How To Create An Animation Online