Types of Online Animated Video Makers
Animated videos are the eye candy of the online world. They're educational, they're entertaining, they can be funny, and they're gorgeous to watch! If only they weren't so difficult to create… Professional illustrators and animators hone their skills over many years of using programs like Illustrator, After Effects, Cinema4D and more. Luckily, there are several easy ways you can make animated videos online.  In this article, we'll explain what they are and the pros and cons of each type of online animated video maker.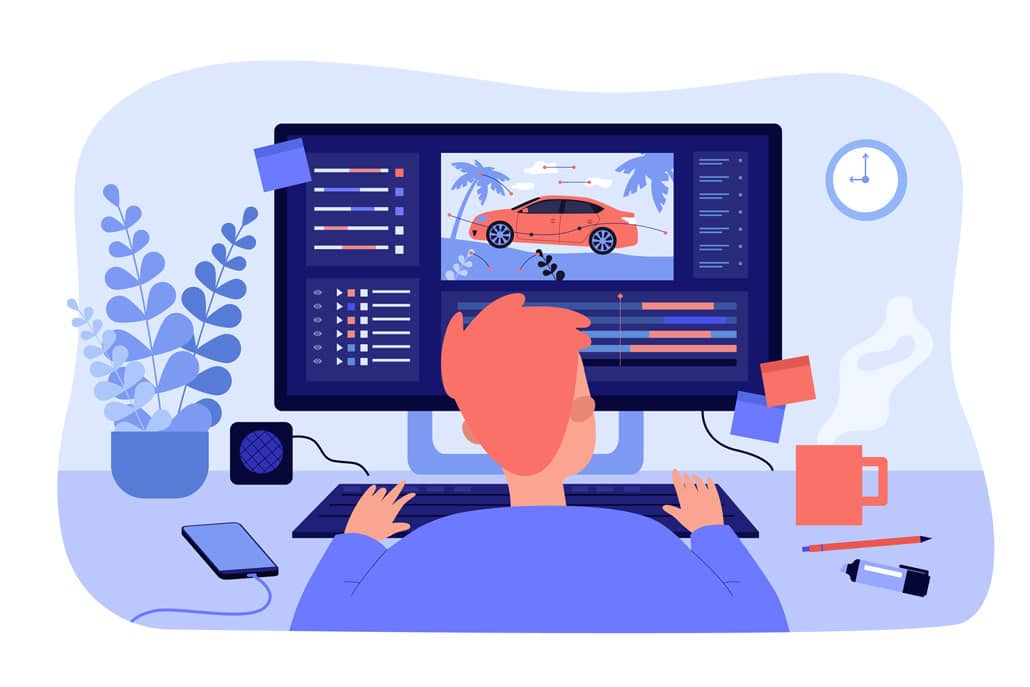 If you have a question about online animated video makers that isn't answered in this article, you can use our contact form to ask your question or click the image below to schedule a call with a member of our production team:
Types of Online Animated Video Makers:
There are 3 main types of online animated video makers:
1). DIY Template Animated Video Makers
2). Online Video Production Marketplaces
3). Video Igniter – The Online Animated Video Maker
DIY Template Animation:
You can save a lot of money on your animated video if you create it yourself. A growing number of companies (PowToon, Wideo, Vyond, etc) offer pre-created scenes, characters and objects you can use to make an animated video.
These online animated video makers are simpler and easier to use than professional animation software. You will still need to spend some time learning how they work but they also help take a lot of the work off your hands. For example – instead of learning how to make a character walk across a scene, you can select a pre-designed character and tell the program when you want the character to walk across the scene.
Customizable templates are also common on these sites which makes it even easier for you to create an animated video online. However, these templates limit the way you can present information in your video.
Pros:
These programs are simpler to use than professional animation software and can take a lot of the detailed animation work off your hands.
They come with thousands of pre-created objects, scenes and characters you can use to create your animated video.
They tend to cost between $19-$150/month to access the pre-created art and the online video editing program.
Cons:
Still takes a while to learn how to use the program to get it to do what you want it to do. And even then the controls can be limited.
These service utilize stock asset libraries that anyone else can use, it's very likely that other people are creating videos that use those same scenes and characters. This can lower your company's brand perception if people recognize scenes and characters used in another company's video.
You can't create a custom animated video. You are limited to the styles provided by these companies. This makes it difficult to make a custom branded animation.
Examples of animations created using online animated video makers:
Animation Marketplaces:
Another way to make animated videos online is to use an online marketplace to hire a freelancer or animation studio. Sites like Fiverr and Freelancer can connect you to a global talent pool of animators.
Pros:
Wide range of styles available.
High and low budget animators are available.
Cons:
Talent hasn't always been vetted.
Quality can vary widely from the production samples they post.
People compete to be the cheapest option and quality suffers as a result.
These companies don't specialize in animated video production. Their online production experience has room for improvement.
Quality You Can Expect From Online Video Production Marketplaces:
Video Igniter Animation
:
Video Igniter is an online animated video maker that uses professional animators to turn your idea into a custom animated video. Our team can produce any kind of animated video you can imagine – whether it's 2D or 3D. Just create an account and fill out a creative brief describing the animation you want to get created. Our team can help create your script and storyboard if you haven't created them already. Once they're approved, we'll produce the VoiceOver, illustrations and pull some soundtrack options for you to review and ask us to revise before we animate your video.
Your project is managed via Video Igniter's online dashboard. You can easily stay on top of all aspects of production and share your feedback as we work on your animation. Producing animations via our online animated video maker means we can produce your content faster and put more of your budget into creative execution instead of project management and overhead.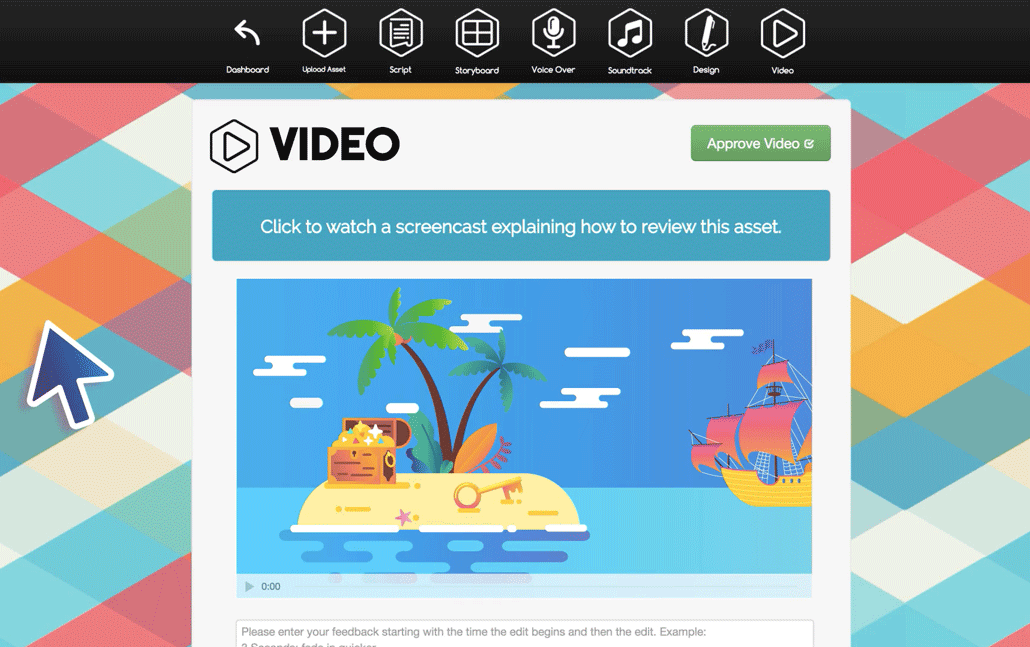 Pros:
We can produce any kind of custom 2D or 3D animation you can imagine.
Low cost and high end production options available.
We work with world class brands like Amazon Web Services, T-Mobile & Snoop Dogg at rates startups can afford.
Cons:
We're 100% virtual and do not do in-person meetings (happy to jump on a call though!)
Hiring humans to create custom animations takes time to do good work. Unlike Vyond/PowToon/Wideo, it takes us at least a few weeks to work with you to turn your idea into a custom animated video.
Video Igniter Online Animated Video Maker Demo Reel:
Hire us for your animated video project!

https://videoigniter.com/wp-content/uploads/2022/09/Online-Animated-Video-Make.svg
77.66
87.74
videoigniteradmin
/wp-content/uploads/2020/02/logo-v2.svg
videoigniteradmin
2022-09-07 00:08:52
2023-08-04 20:02:24
Types of Online Animated Video Makers