Do you want to make a custom animated video with animated characters in it? If so, you're in the right place! Video Igniter's guide to character animation teaches everything you need to know about how to work with professional animators to create an animated video with custom animated characters in it. We cover topics like:
✅ How To Create Custom Animated Characters?
✅ How Long Does It Take To Create A Video With Animated Characters?
✅ What Does It Cost To Make A Video Character Animation?
✅ How Can I Save Money When Making A Video With Animated Characters?
And more!
What is character animation?

Character animation plays a pivotal role in storytelling by giving characters a voice and enabling them to connect with the audience on an emotional level. Through the subtle nuances of movement, expressions, and interactions, characters come alive and become relatable, allowing viewers to immerse themselves in the narrative. Character animation adds depth and dimension to stories, making them more captivating and memorable.
Character Animation Across Industries
Character animation has found its relevance in a multitude of industries, including marketing, entertainment, and education. In marketing, animated characters can serve as brand mascots or spokespersons, to help convey brand messages and create a strong brand identity. In the entertainment industry, character animation brings fictional or historical figures to life, enhancing the storytelling experience in animated films, television shows, and video games. Character animation can also be a powerful educational tool to help make complex concepts more accessible and engaging for learners of all ages.
Character Animation Example Videos
Character Animation Demo Reel


Character Animation Portfolio Examples
How To Create Custom Animated Characters?
Kick Off Call / Questionnaire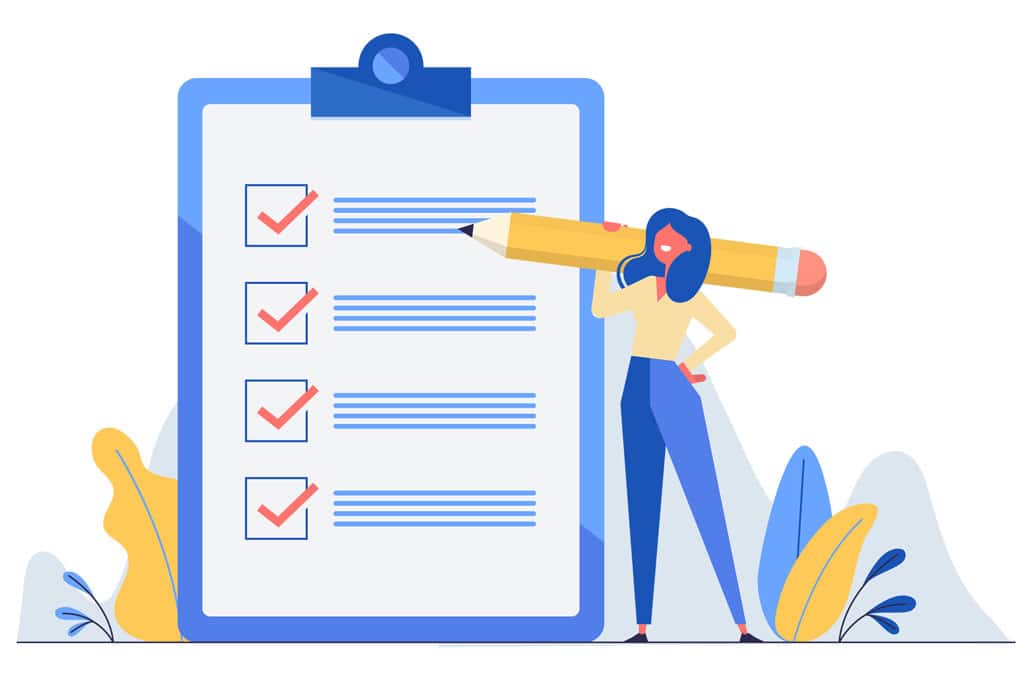 Production begins with a kick off call to learn more about:
✅ Who your target audience is?
✅ What you want to convey in your animation?
✅ What visual style you want to use for your animation?
✅ What do you want people to do when they're done watching your animation?
✅ What do you want your character look like and act like?
Concept Art

Now that we have a better understanding of the story you want to tell, our art director can develop custom art for your animation.  This is an opportunity to develop the visual concept and character design for your video.
After you review the concepts, let the art director know which visual style you prefer. Then, you get an opportunity to collaborate with the art director to refine the visual style until you love it.
Script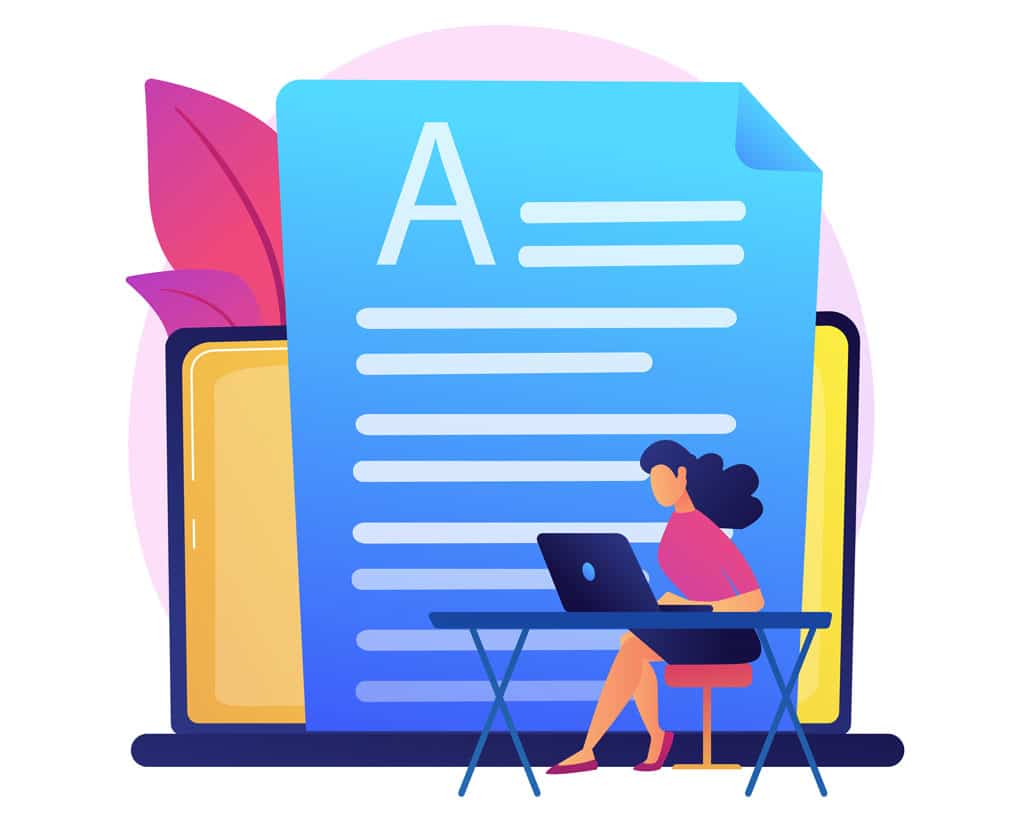 Our team will develop the script for your animation. We will share an early draft of the script with you to collect your feedback. Then, we'll integrate your feedback into the script and send you a polished version of the script to review and approve for production.
Storyboard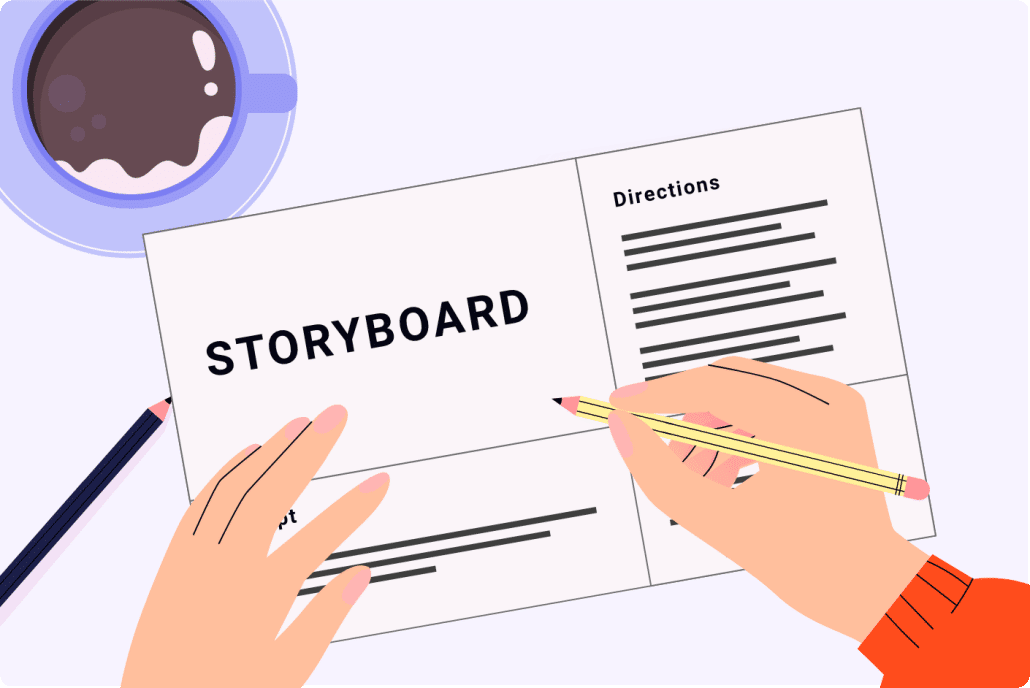 The next step is to turn your script into a storyboard. The storyboard is like the blueprint for your animated video. It provides specific instructions for the illustrators and animators so that they understand what to create and how to make it move in sync with your video script. We will share the first draft of the storyboard with you and give you time to review it and provide feedback. We will integrate your feedback and send the storyboard back to you to review and approve for production.
VoiceOver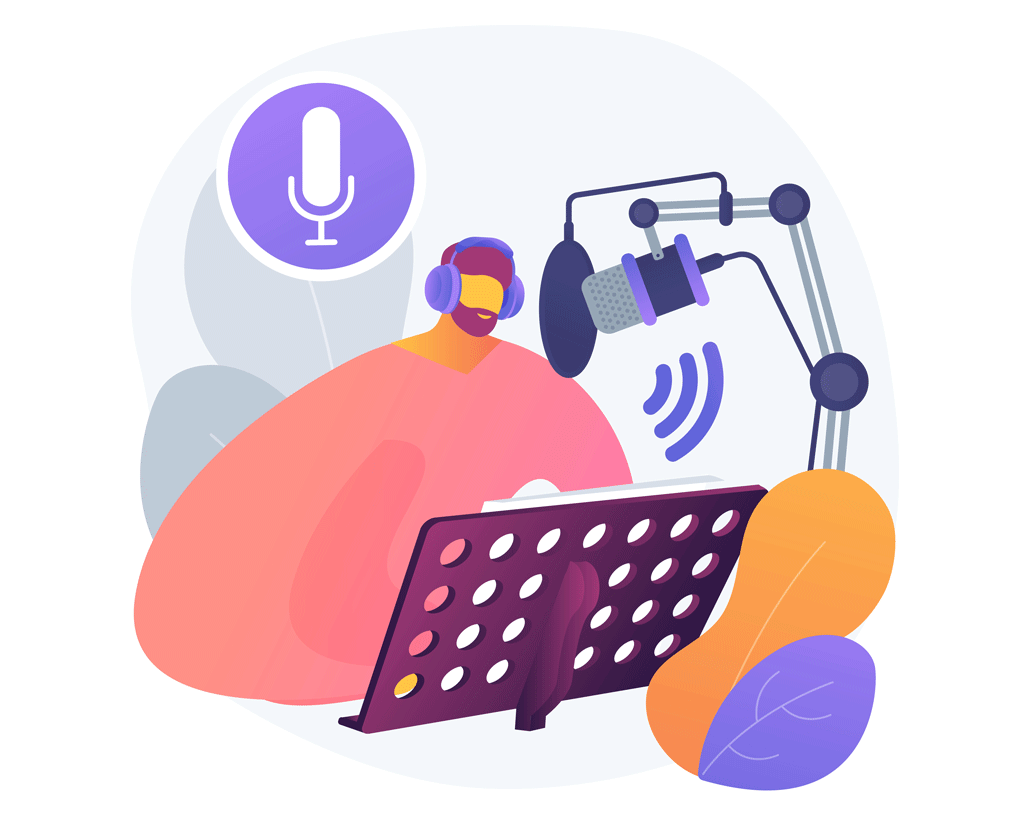 You will receive multiple voiceover auditions to review. Give them a listen to hear how they lend their voice, emotion and energy to the words in your script. After you select the chosen voiceover talent, we will oversee the recording of the full voiceover and coach the voice talent through the pronunciation and energy needed for each scene of your animation. You get the opportunity to review the full voiceover and request revisions before approving the final draft for production.
Soundtrack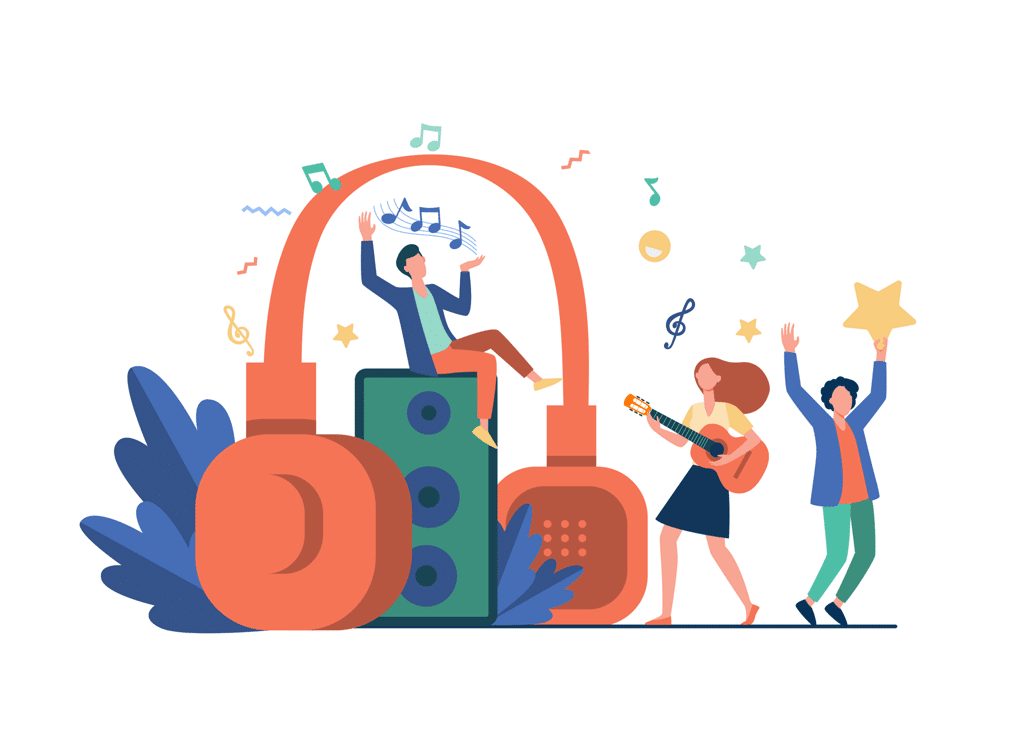 Our sound team will select several soundtracks that we feel will enhance the presentation of your animation. After you select your preferred soundtrack(s), we will purchase the broadcast rights so that you can legally use the music in your video.
Illustrations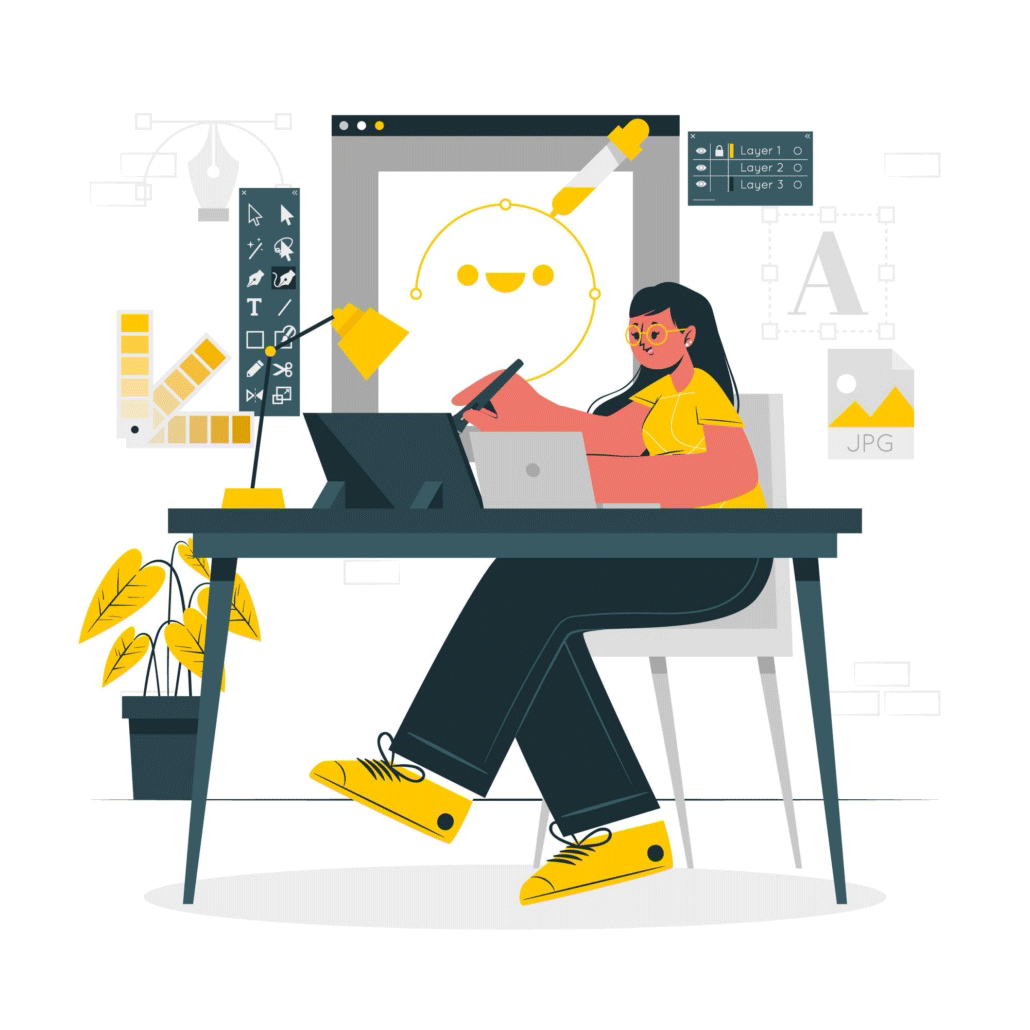 After your concept art and storyboard are approved, our art team will create all of the illustrations for your video. You get the opportunity to review all of the art and request revisions before approving the art for production.
Animation
Now that the art is approved, our team can add rigging to the characters in your video and animate them in sync with the voiceover narration. As soon as the first draft is ready, we will render it out and share it with you to preview it with your team. After you collect everyone's feedback, send us your revision requests. We will integrate your edits and send you the final draft of your character animation.
Tips for Creating Compelling Character Animation:
Creating compelling character animations requires a solid understanding of illustration and motion design. To create engaging character animations, focus on storytelling and character development. Craft relatable characters with consistent personalities and motivations. Align their design, behavior, and actions with the brand's values for consistent branding.
What does it cost to create an animated video with characters?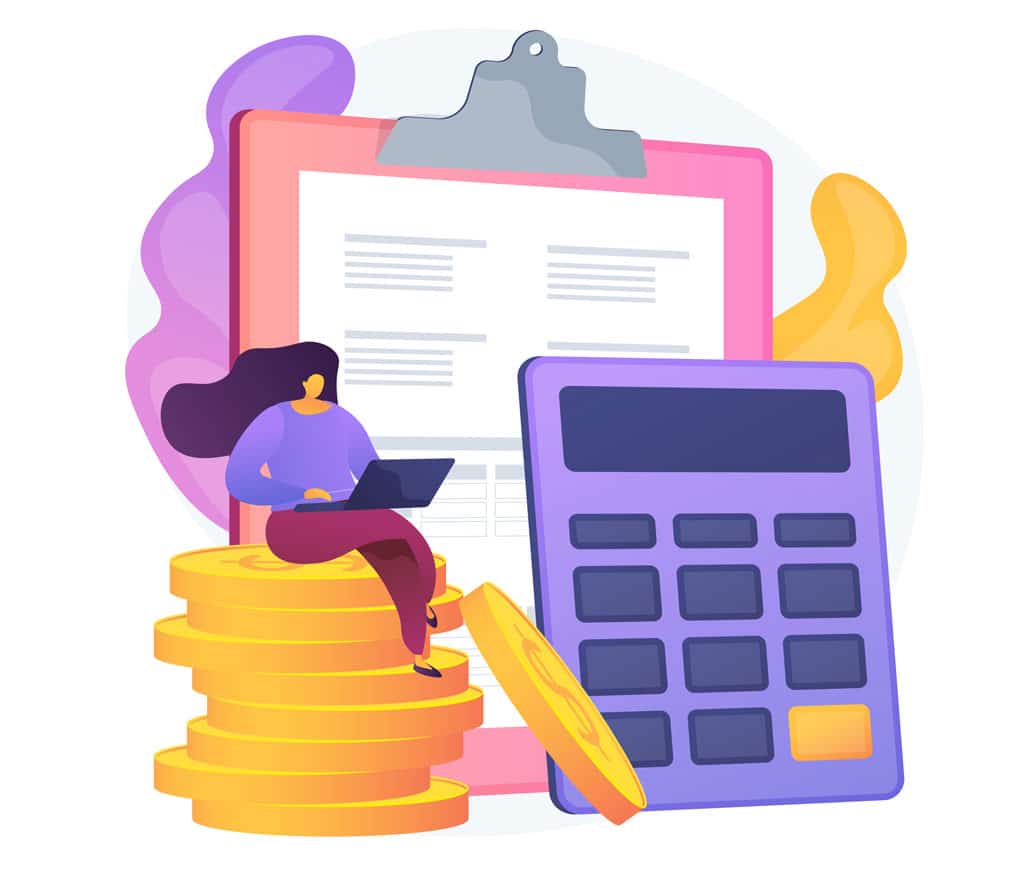 Character animation contributes to a video's production cost because of the extra time it takes to design and animate humans and other characters using realistic, smooth motion. As a general rule of thumb, a 60-second 2D video with character animation can usually be produced for $1,500-$10,000. Bare in mind, if the animation uses very intricate motion design, the cost can easily go over $10,000 per minute. 3D character animation costs 3-6x more for most projects. To put things in context, Pixar animated films cost over $1,000,000 to produce each minute of animation.
How long does it take to create a character animation?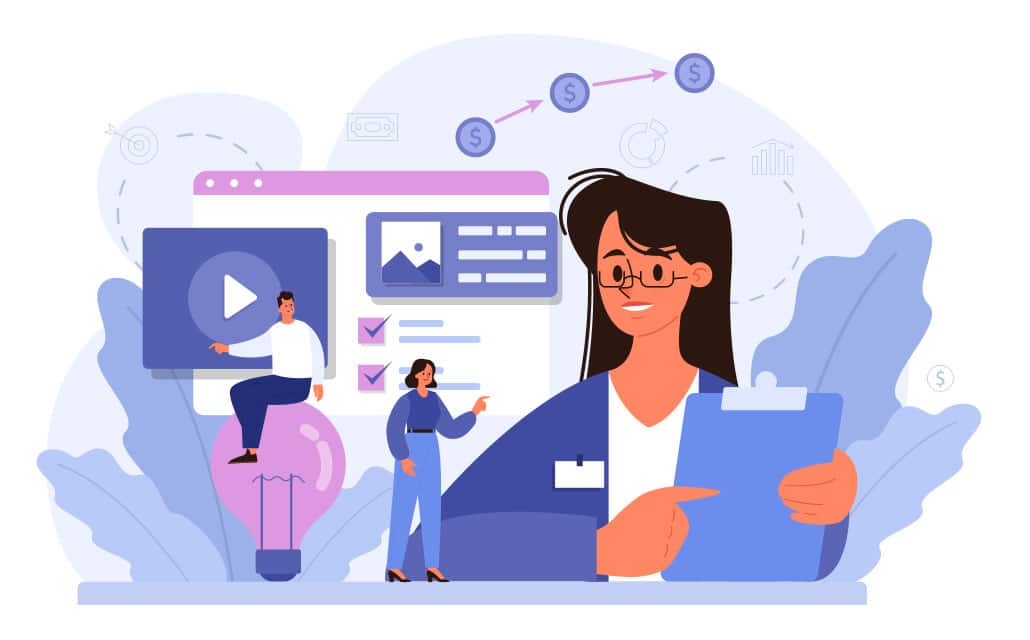 It depends on the length of the animation and the complexity of the animation style. Short, simple 2D character animations (30 seconds-2 minutes) can be made in 2-8 weeks. Fancier 3D, Pixar-style character animation takes months or years to produce.
Schedule a call with our production team to discuss the project timeline for your character animation.
Still have questions about character animation?
Do you have a question about character animation that wasn't addressed in this FAQ? Use this form to send us your question and we'll follow up with an answer. We'll also post the question and answer to this page so other people can benefit from the knowledge.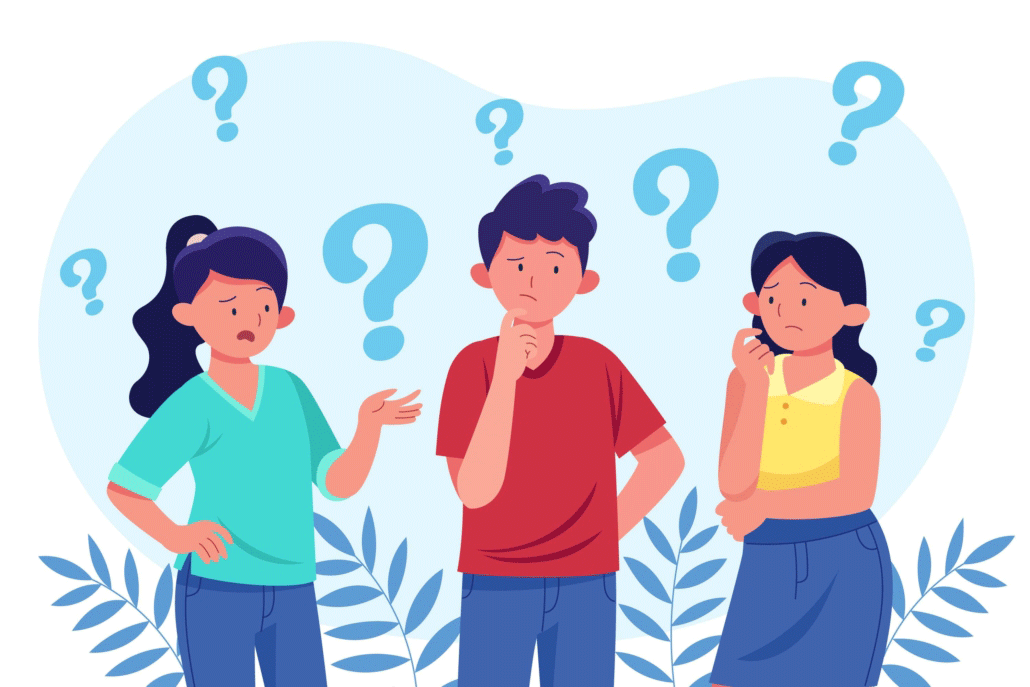 What is Video Igniter Animation?
Video Igniter Animation is an online animated video production service. By working with our team online, you can get your custom animated video produced faster and for less than hiring a brick and mortar animation studio.
We can help you create any kind of 2D animated video or 3D animation you can imagine. Check out our animated video portfolio!
Need help syndicating your animated video? Ask us about video promotion!
Watch our explainer video on our home page to learn more about how we can help you create an animated video. For examples of the kinds of animation our team can produce, check out the demo reel below:
Looking For An Animated Video Company In The U.S.?
Video Igniter is headquartered in Seattle, Washington.
Success Stories & Testimonials
Don't just take our word for it – these testimonials highlight Video Igniter's reliability, creativity, flexibility and ability to deliver animations that exceed expectations. When you choose Video Igniter Animation, you can rest assured that you are working with a trusted and reputable studio.
"Video Igniter were very easy to work with and the entire process for creating and suggesting edits was seamless and stress-free. I would work with them again and would recommend to others looking to create a modern and stylish explainer video."
Clair Simpson – VP Marketing, Repool.com
"I run a video production company and outsource animation. The team at Video Igniter did a great job in taking the concept I very crudely drew out and making it into a beautiful animation. The review process was easy and their turnaround time was very quick. I'd def recommend them if you're looking for an animation project."
Pat Henderson – Founder, Path8 Productions
"Video Igniter offered us the critical combination of creative value, clear communication, and patience with stakeholder feedback. We ended up with truly high-quality design assets for our video series largely due to the extra level of commitment — and the right balance of efficiencies with flexibility in the process when called for."
Larry Schlessinger – Sr. Creative Program Manager, Amazon Web Services
"Video Igniter came to us with a number of creative and engaging ideas and were able to create an exciting, impactful video in a short period of time. And the best part was that it cost much less than other options of similar quality. The video they made is a great marketing tool for us."
Alex Raymond – Founder, Kapta Systems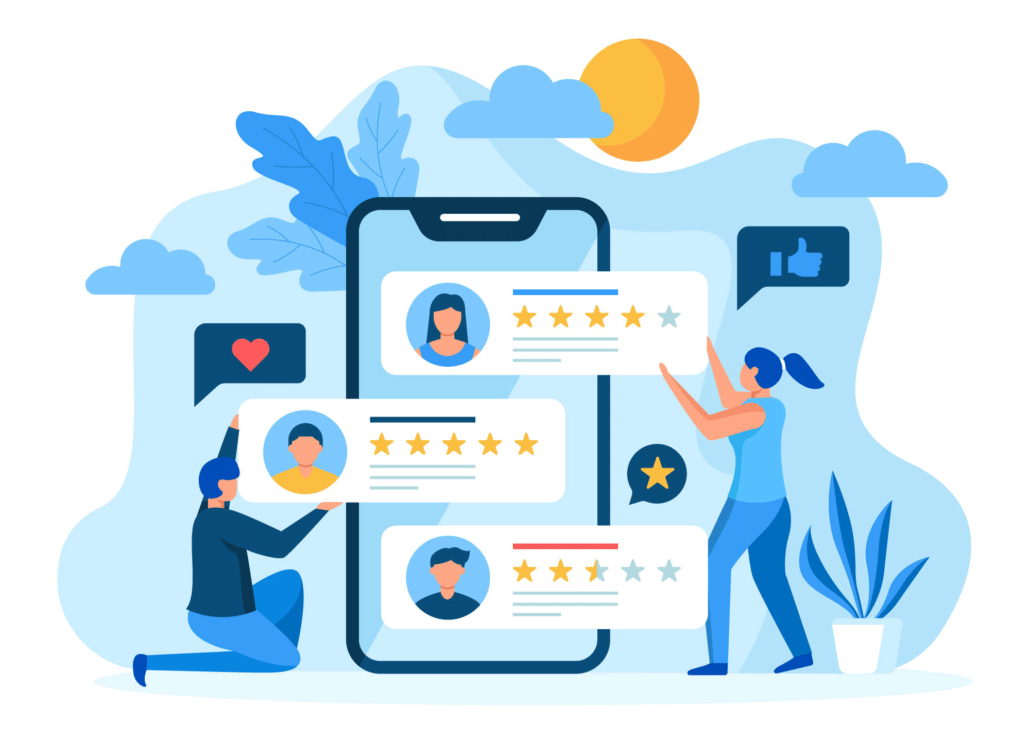 Get in touch!
Schedule a call with our production team to discuss your animated video project.
Get a quote for us to create your animated video.
Request access to our newest price sheet.
Create your Video Igniter account, fill out a creative brief for your video and we'll begin production as soon as we receive your production deposit.

https://videoigniter.com/wp-content/uploads/2023/11/Character-Animation.svg
77.7
87.7
videoigniteradmin
/wp-content/uploads/2020/02/logo-v2.svg
videoigniteradmin
2023-11-29 19:26:29
2023-11-30 19:11:46
The Power of Character Animation: Bringing Your Story to Life