Looking for a 3D animation maker to help you create a custom animated video? Video Igniter's FAQ about 3D animation makers explains:
The pros and cons of different types of 3D animation makers
How to make 3D animations
How much they cost to make (ballpark range)
Tips to save $ on your production budget
and more!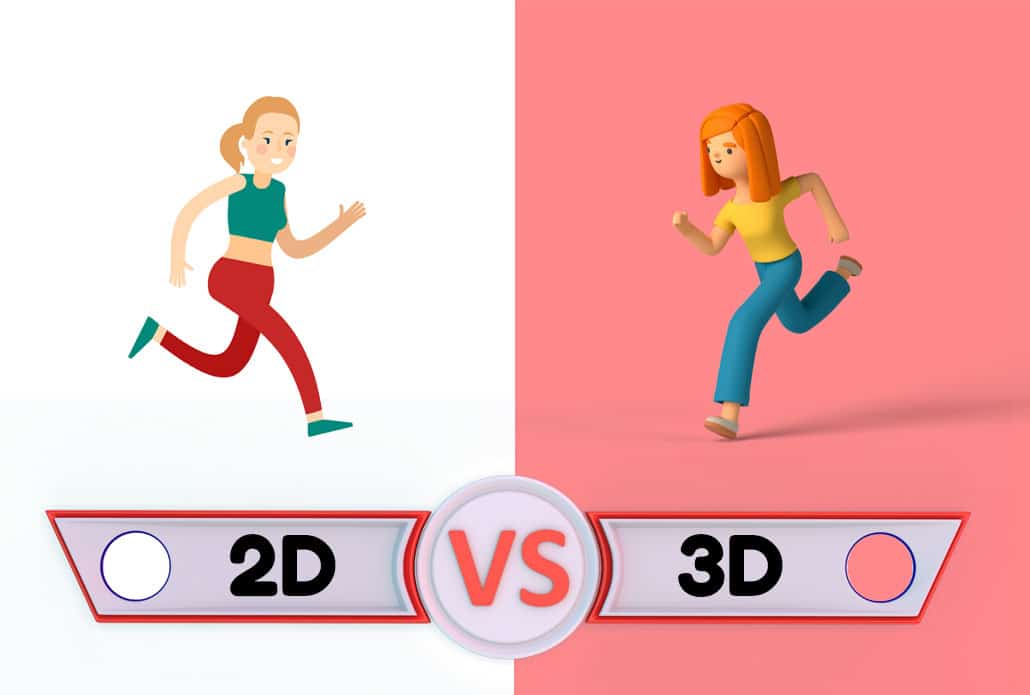 If you have questions about 3D animation makers that aren't answered in this FAQ, use our contact us/get a quote form to send us your question – or you can schedule a call with our production team here.
First off…
What is a 3D animation maker?
Well, that depends what you mean – because there are a few different types of "3D animation makers."
There are freelance animators that can make 3D animated videos….
Animation studios that create 3d animations….
… and there are new software and hardware-based ways to make 3D animations.
Pros and Cons of Hiring A Freelance 3D Cartoon Maker
There are many talented freelance animators on the Internet who can help you make 3D animations. Be sure to review their portfolio to see if they produce the style and quality of animation you are looking for.
Pros:
Freelancers can offer 3D animated video production services on demand and cost a lot less than hiring a full animation studio.
Cons:
3D animations take a long time to create; freelancers working by themselves will require more time to make your 3D animation.
Pros and Cons of Hiring A 3D Animation Studio
3D animation studios are fully equipped to help create specific styles of 3D animations. Their large teams are capable of collaborating to create long, detailed intricate 3D models, scenes, animations and full length movies.
Image by Freepik
Pros:
Large animation teams can take on long, complex projects.
Cons:
Hiring a brick and mortar animation studio is the most expensive way to make a 3D animated video.
Pros and Cons of Using A Technology-Based 3D Animation Creator
A new wave of hardware and software based 3D animation makers are coming on the market. Some, like Dream Fusion can generate custom 3D models from text prompts alone. Others use text to generate short custom 3D animated clips. 3D scanners, lidar and smartphone apps now have the ability to scan physical objects, turn them into digital 3D models and make them available for use within 3D animated environments.
Pros:
Low cost and fast!
Cons:
Low quality, can't always get exactly what you want? Pixelated, small images that don't get the details exactly right.
Pros and Cons of Hiring Video Igniter For 3D Animation Online
Video Igniter is a 2D and 3D animated video production service. We can help you make any kind of 2D or 3D animation you can imagine. All you have to do is describe the animation you want and we take care of everything for you. You get regular check ins during the production process so you can provide feedback and ensure the 3D animation is still on track.
Pros:
Less expensive than hiring a brick and mortar animation studio. Our production team has the ability to produce all types of 3D animated videos.
Cons:
If you want to work with our team in-person, this is is only possible in Washington state. Most of our animated video projects are produced remotely for clients around the world.
How do I find and hire someone to create 3D animation?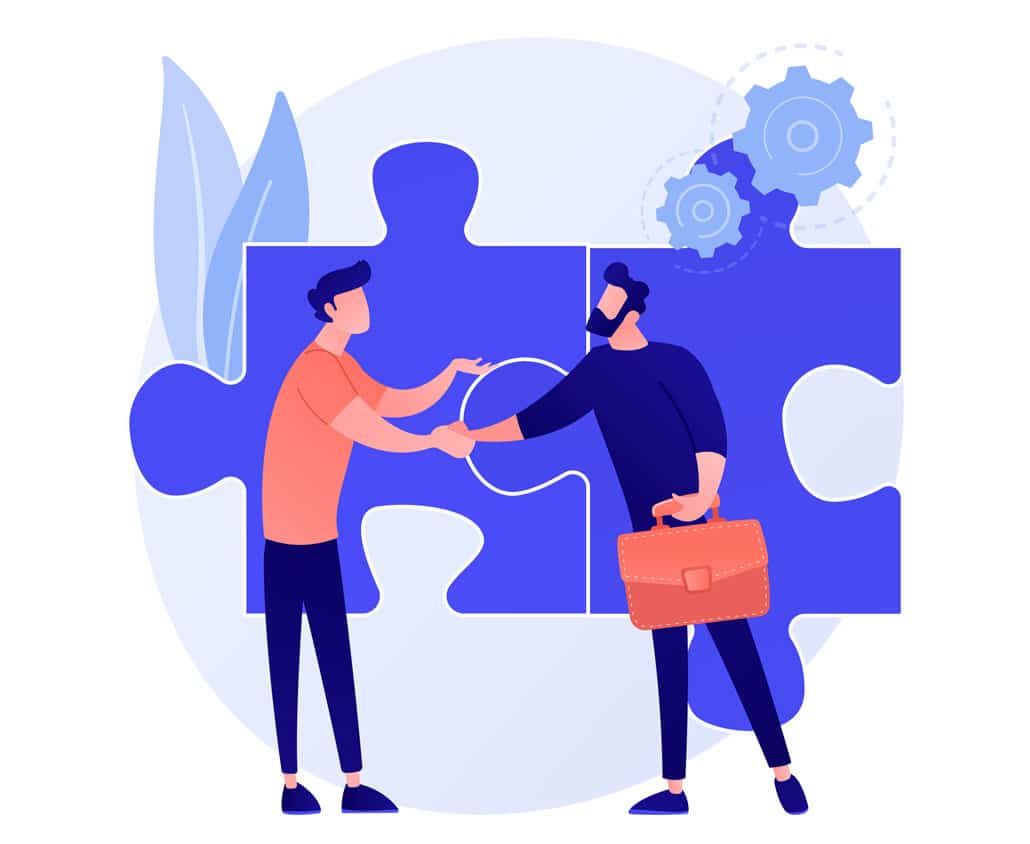 If you're interested in hiring a studio , a freelancer or Video Igniter to make a 3D animation for you, we recommend you:
Take a look at their video portfolio to see if they can create the level of quality you expect for your video.
Ask about their design process
Figure out their pricing structure
And make sure you check to see how many revisions you get when working with them (some will charge you extra for more revisions).
Additional resources to help you find and hire a 3D animation maker online:
How To Make A 3D Animation With An Online 3D Animation Maker
Creating a 3D animated video is a collaborative process. You will provide information to the 3D animation maker. They will create part of your video (script, storyboard/animatic, voiceover, soundtrack, illustrations, & animation). You will get a chance to review it and ask for revisions. The 3D animation maker will address your revision requests and send the file(s) back to you to review and approve so that production can move to the next stage of the production process.
Questionnaire / Phone Call
Production for a 3D animation starts with an online questionnaire and or a phone call to learn about what you want to communicate in your video. It also gives the 3D animator an opportunity to learn about what kind of visual style you want to use in the video.

Script
The 3D animation maker will review the information from the call/questionnaire and use it to develop the first draft of your video script. Sometimes, they will include notes [in brackets like this] to suggest what visuals will be on screen during each part of the script.
As you review your script, pay attention to the content that is being presented. Does the script cover all the main talking points? Does it communicate things in a way that will resonate with your target audience?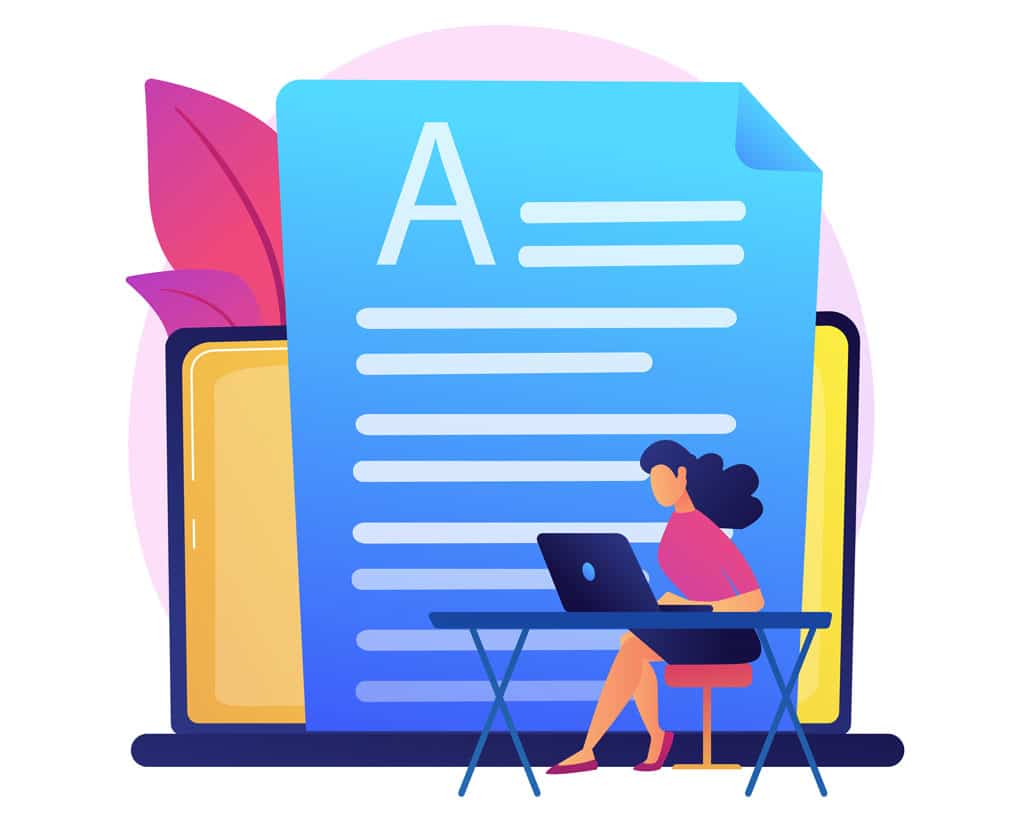 If you want any revisions, send your requests to the 3D animation maker and they will incorporate your edits. Otherwise, let them know it's approved and production can move forward.
Storyboard / Animatic
Now that your script is ready for production, the 3D animation team will develop your storyboard – and maybe an animatic. The storyboard is the blueprint for your 3D animated video. It tells the illustrators what to create. It also tells the animators how to make the visuals move.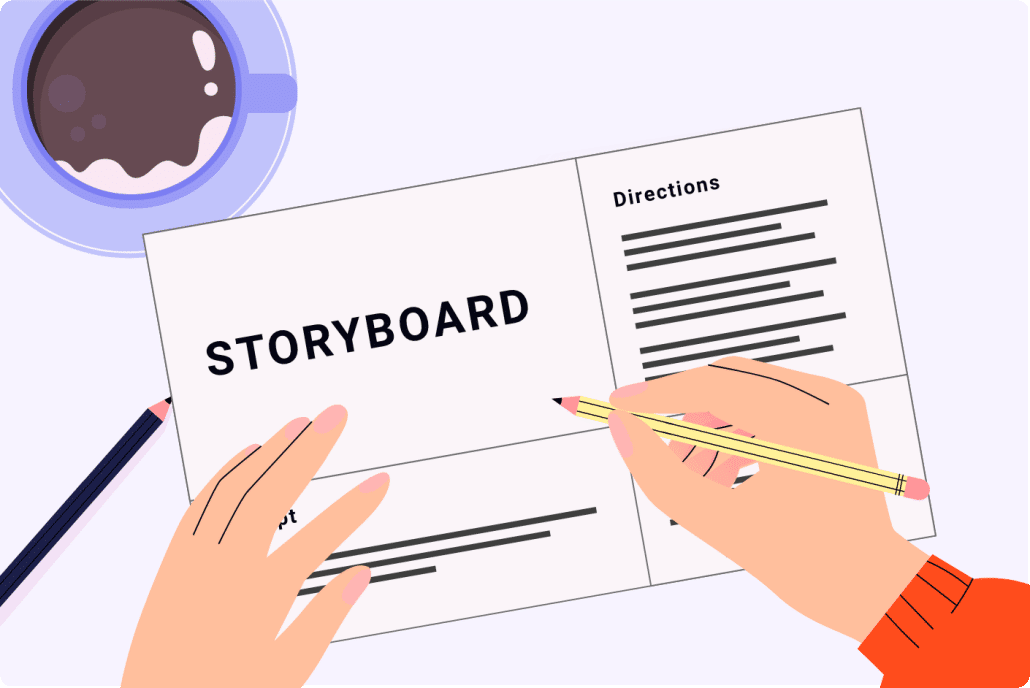 Sometimes, the 3D animation producer will also create an animatic after your storyboard is approved. The animatic is detailed version of the storyboard that focuses on the timing of the motion design so that the animators know what pace things should move at.
Reviewing your storyboard
When you review your storyboard, your feedback should focus on the visuals that are going to be created in each scene. Make sure each one makes sense. Ensure enough detail is included in the description so that the 3D animation makers know what to create. If certain details need to be shown a specific way, say so. Otherwise, you are providing space for the production team to create their own execution. Consider including images of specific things that need to be modeled accurately.
If you love the storyboard as-is, let the production team know it's approved. Otherwise, send them your feedback so they can incorporate your edits.
Reviewing your animatic
The purpose of the animatic is to refine the timing of animated sequences in your video. This helps the animated video production company get accurate timing for key details before they dive in to animating your video. The animatic helps them properly time the animation for details like mouth movements, dramatic effects and comedic moments. In the long run, this extra step helps save time and money on production by ensuring the animators know exactly what to create.
VoiceOver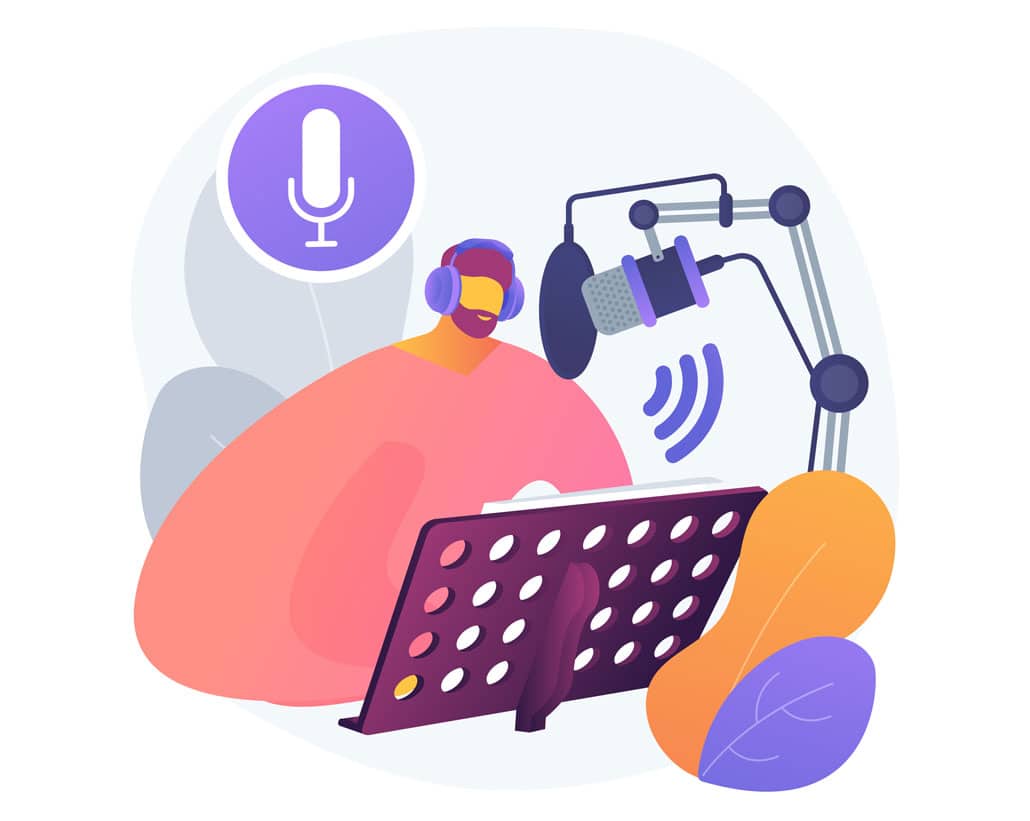 After your storyboard is approved, the 3D animation maker will help audition voiceover artists for your video. You will receive sample recordings from one or more artists. Let your production team know which audition(s) you like best. They will hire the VO artists to record the full voiceovers. If you aren't satisfied with any of the auditions, let the production team know why. Then, they can source new options for you to review.
You will get an opportunity to review the full voiceover and request revisions before you approve it for production.
Soundtrack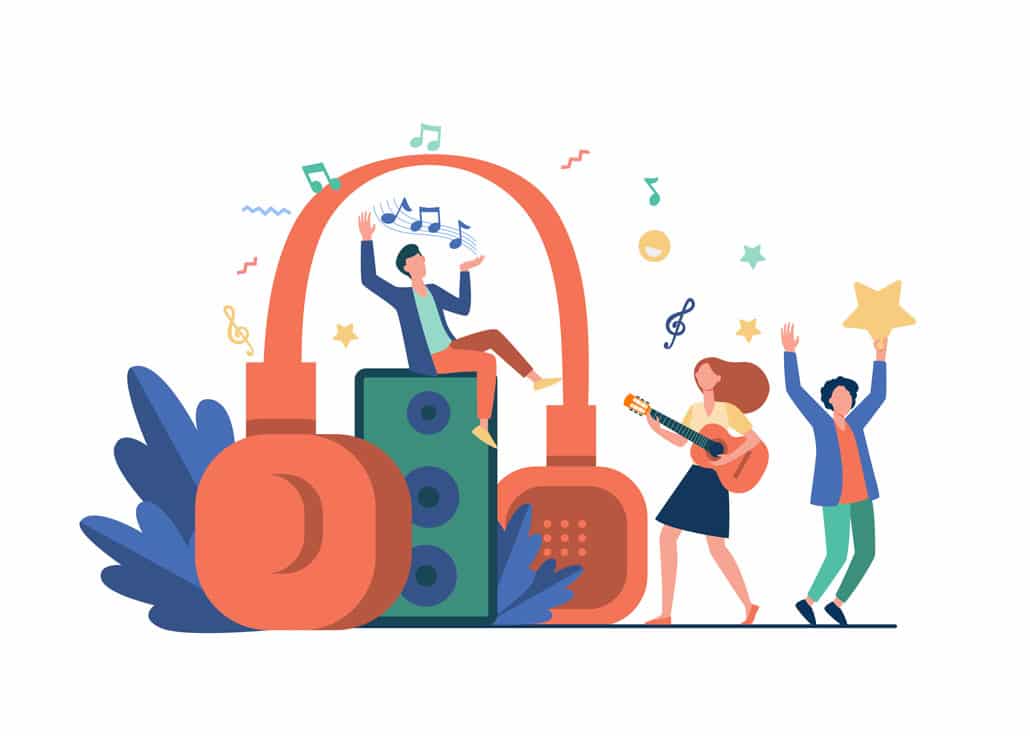 Your 3D producer will also select some soundtracks to enhance your animation. (Note, not all 3D animations include music or sound effects.) If you love one of the soundtrack options, let the 3D animation maker know.
What if you're not a fan of any of the options? Let them know why so they can select new options for you to review.
Can't decide which soundtrack you like best? Tell the production team and they can help you preview your favorite options when the first draft of your animation is ready to watch.
Illustrations
Creation of the illustrations creation once your storyboard is approved. The art director will review your style references and brand guidelines. Then, they will select a key scene from your storyboard and design it using one or more unique visual styles. For 3D animated videos, this usually starts with pencil concepts which are refined with your feedback.
After the concept art for all the characters, objects and scenes are approved, the 3D animation maker will turn them into 3D models for the animation.
The 3D models are created from the sketches and typically start as wireframes with no color or textures within the 3D animation program.
The models are refined with your feedback.
Then color, lighting, shading and textures are added. You get another opportunity to review everything before approving the assets for production.
Animation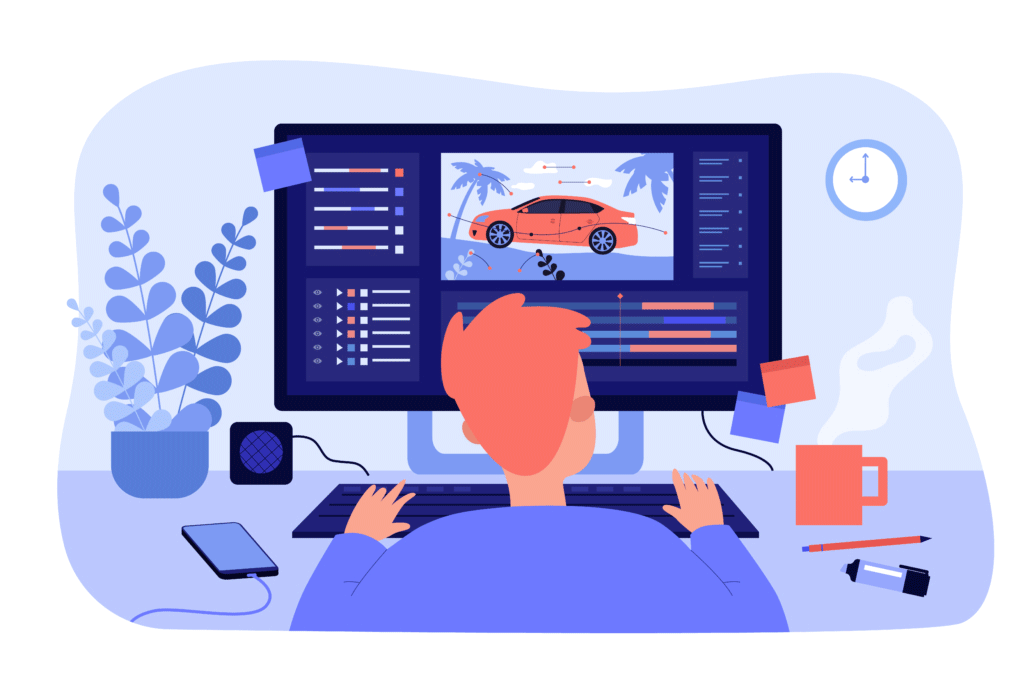 Now that your assets are approved, animation can begin. Animation for 3D projects takes time and shouldn't be rushed. It can take several weeks to animate a single minute of 3D content.
When the first draft is ready, review the animation with your internal team and members of your target audience (if available).
Collect everyone's feedback and send it to the 3D animation maker so they can incorporate the last edits and render the final draft.
3D Animation Examples
Here are some examples of different types of 3D animations you can make:
Photorealistic 3D Animation
Product Animation With 3D Rendering
3D Commercial
How long does it take a 3D animation maker to create a video?
Depends on the size of the team, the amount of time available for production and the complexity and length of the animation. For context, a 60 second 3D animated video takes about 6-10+ weeks to produce. Longer content (+20 min TV episodes) can take several months to produce. To figure out how long it will take to make your 3D animated video, get in touch with our team. Let us know what your deadline is (if any) and we'll work with you to figure out a production schedule for your timeline.
I need my animation fast! Is it possible to get my video faster?
Yes, rush delivery animation is possible. If you need to make your 3D animation quickly for an upcoming launch date, fill out this form to get a custom quote. Let us know you are interested in rush delivery for your 3D animation. We'll prepare an accelerated production schedule and rush delivery production quote to get your animation made on time.
What does it cost to make 3D animation?
This depends on on the length and complexity of the 3D animated video you want to make. 3D computer animated videos cost $3,000-$50,000+ to create a 30 second animated video. For context, animated TV shows cost $10,000-$200,000+ for every 60 seconds of animation they create.  The truth is there are many factors that go into the cost of making a 3D animated video so it isn't possible to provide a dialed in quote without knowing more information. If you are looking for pricing information for your project, contact us to get a custom quote. We'll ask some follow up questions so that we understand the full scope of your project and send you a custom quote.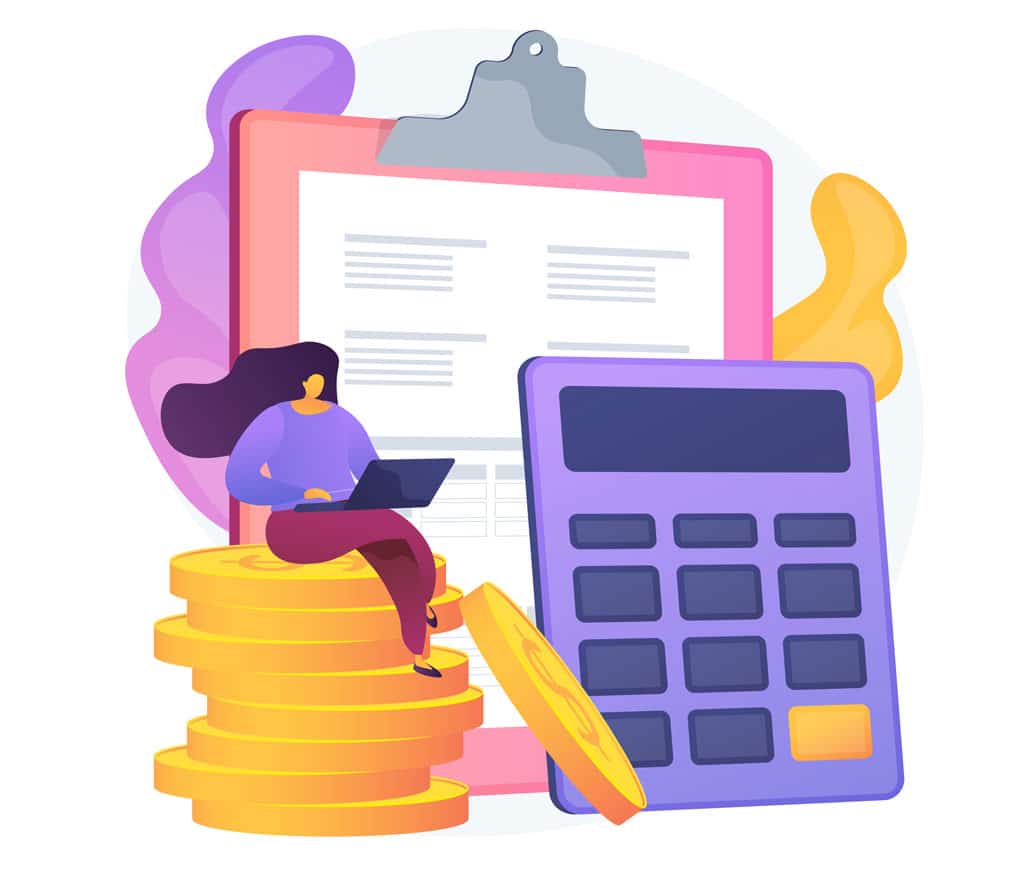 How can I save on my production budget while making a 3D animated video?
Write your script
You can save hundreds-thousands of dollars off your production budget by writing your own script. Check out all our scriptwriting resources here.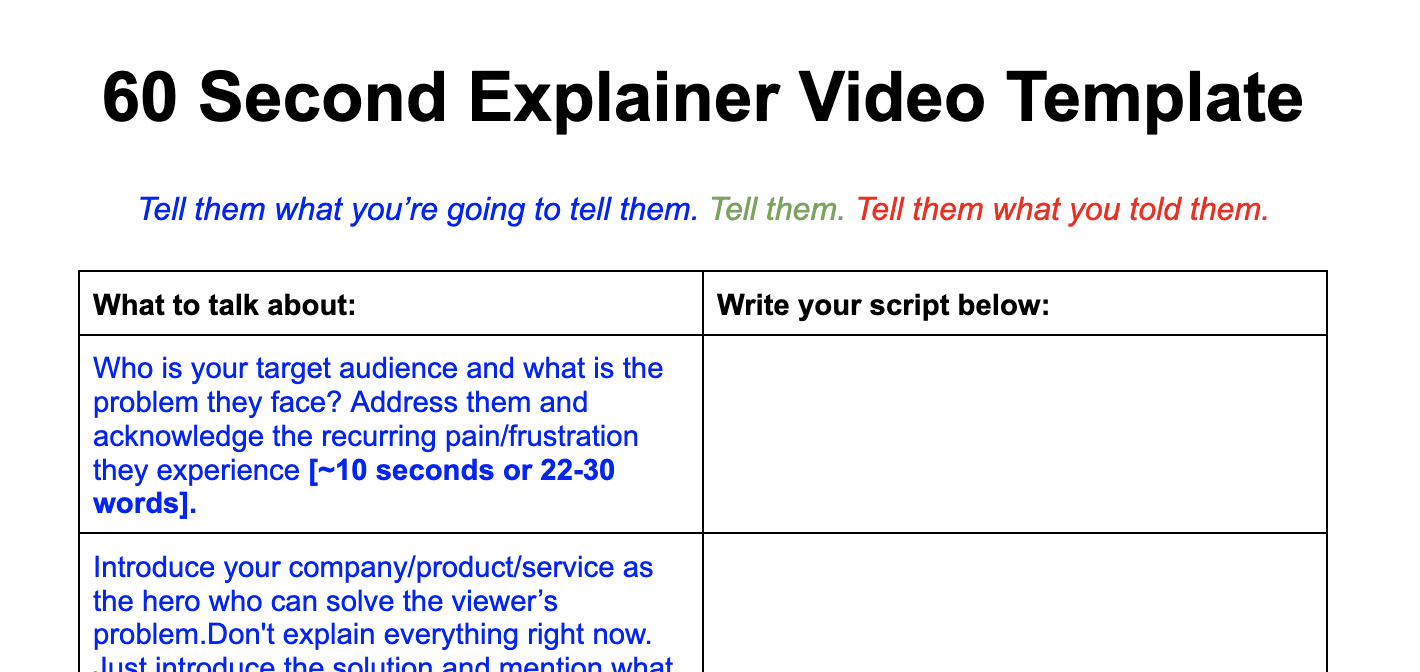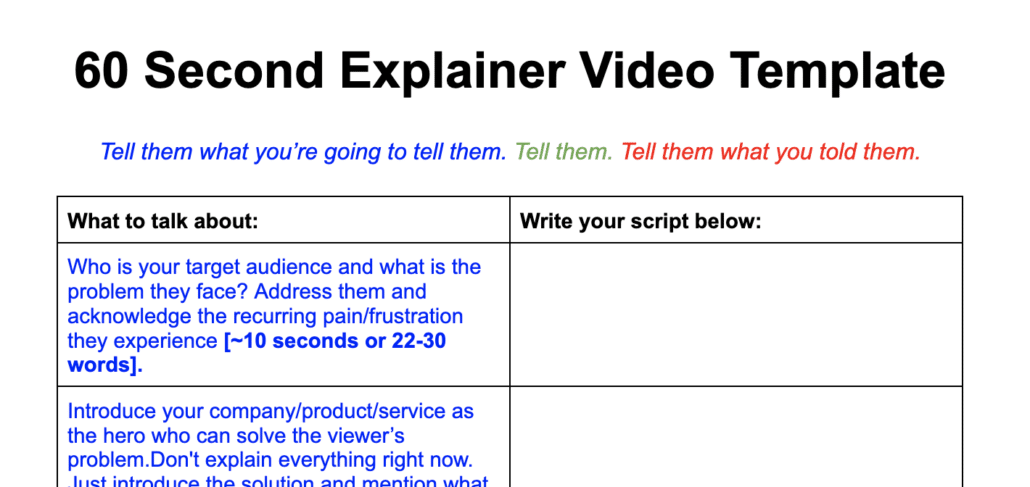 Create your storyboard
Same story for your storyboard. Lots of budget saving to be had if you create your own storyboard. Check out our storyboard template and storyboard creation guide here.
Record your own voiceover
Check out 1:31 in this video to learn how you can record your own professional sounding voiceover for free without having to buy any fancy equipment or special software.
Use stock 3D models
Not every part of your animation needs to be custom made. Consider asking your animator if it's possible to decrease your budget by buying pre-created 3D models of common objects – instead of paying your video animator to make them from scratch.
Use free (legal) music for your 3D animation
When To Create a 2D vs 3D Animation?
3D animated videos are able to show extra details that can't be shown in 2D animated videos. It's like the difference between looking at a picture of something vs having a model of that thing (or the real thing itself) to understand it. Sure, the picture shows you what something looks like, but a 3D animation shows you how something is. You can look inside it, you can go around it. It can be manipulated and changed to show how it evolves under certain conditions. These details can be abstractly represented in 2D animation with different techniques but it's far from seeing what's actually going on.
Industries That Use 3D Animation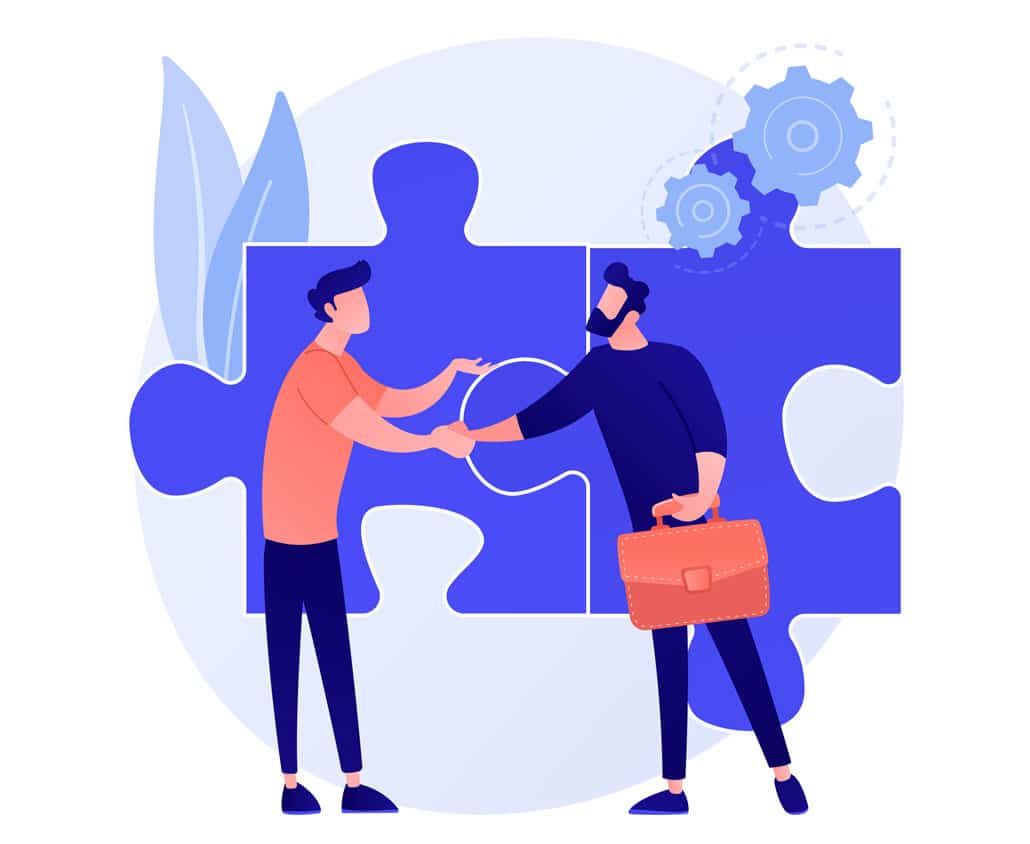 3D Animation For Manufacturing & Architecture
When it really matters – when you need to see the details of what is going on, 3D animation is the best way to visualize what you want to show or communicate to people. This is particularly useful for mechanical and technical companies that want to show off how their physical creations function.
Marketers Stand Out with 3D Animations
The Internet is becoming an ocean of videos – and very few of those videos are 3D. If you want your message to stand out, investing a little more time and money in a 3D animated video can help your message rise above the noise.
3D Animation For Science & Medical Procedures
Want to demonstrate how a medical procedure works? How about demonstrating how brain neurons fire? Even if you were to get up close with a video camera, you wouldn't be able to see all the fine details that are going on. By using 3D animation, it's possible to visually show what's happening at a microscopic level.
3D Entertainment
The best kind of 3D animation is the good ol' Pixar Animated video! These animations used to require budgets in the 10's or 100's of millions of dollars. Now, thanks to modern animation software and virtual animation teams, the cost to produce 3D animated videos for entertainment purposes is coming down. More organizations can now afford to create entertaining 3D animated videos to extend their brand.
Do you have any questions about hiring or working with a 3D animation maker?
We're constantly updating our FAQs. If you have any questions about 3D animation makers, use our get a quote+contact form to send us your question. We'll send you an answer and add the response to this FAQ.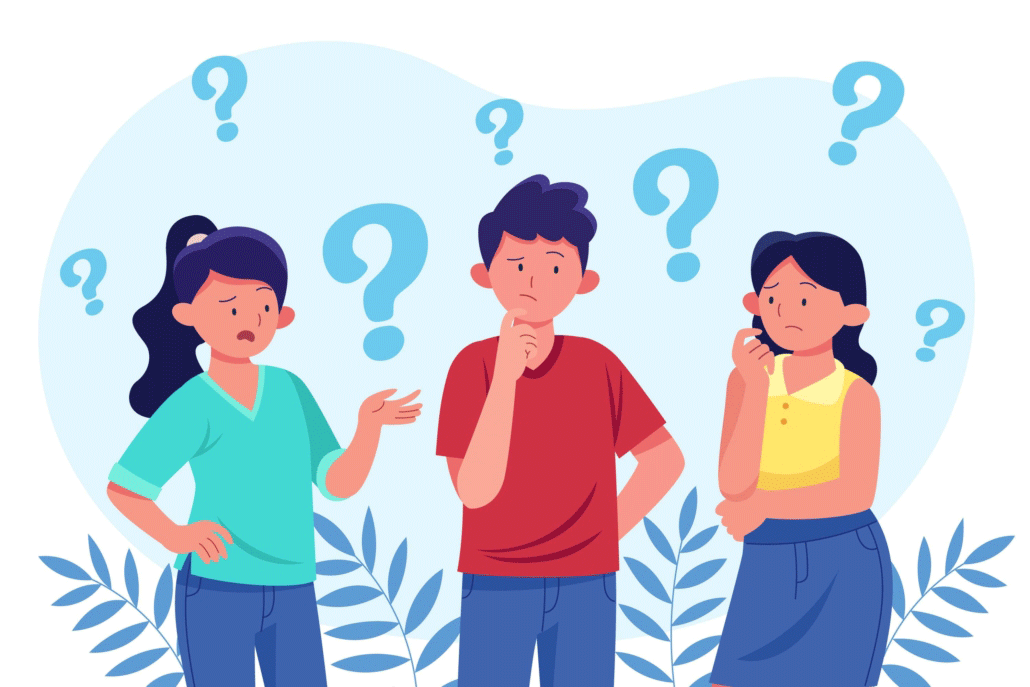 What is Video Igniter?
Video Igniter offers animated 2D and 3D animated video production services online. We modernized the experience of making 3D animated videos so you can create content faster and save money on your production budget. Video Igniter streamlines the complex process of making a custom animated video and does 99% of the work for you. All you need to do is tell us what you want us to create and review the assets we create for your video.
If you're looking for a website to create an animated video online, Video Igniter's custom animated video production service enables you to create any kind of animated video you can imagine. Our talented staff collaborates behind the scenes to create custom 2D and 3D animated videos so you don't have to figure out if you have the right animator for the job. We handle all the technical and creative aspects of production including your video script and storyboard – if you haven't already created them yourself!
Why is Video Igniter better than hiring an animation studio?
World class animation and design talent at prices startups can afford.
We can make any kind of 2D animation or 3D animated video you can imagine. Check out our animated video portfolio!
+20 reasons companies love hiring us to create animated videos.
2D & 3D Animation Demo Reel
Animation Success Stories and Testimonials
"I run a video production company and outsource animation. The team at Video Igniter did a great job in taking the concept I very crudely drew out and made it into a beautiful animation. The review process was easy and their turnaround time was very quick. I'd def recommend them if you're looking for an animation project."
Pat Henderson – Founder, Path8 Productions
"Video Igniter came to us with a number of creative and engaging ideas and were able to create an exciting, impactful video in a short period of time. And the best part was that it cost much less than other options of similar quality. The video they made is a great marketing tool for us."
Alex Raymond – Founder, Kapta Systems
"I found exactly what I needed: custom animated production with lots of options, fair price and fast communication. I loved working with the Video Igniter Team. Million thanks."
Antonina Rome, MD – Bioresona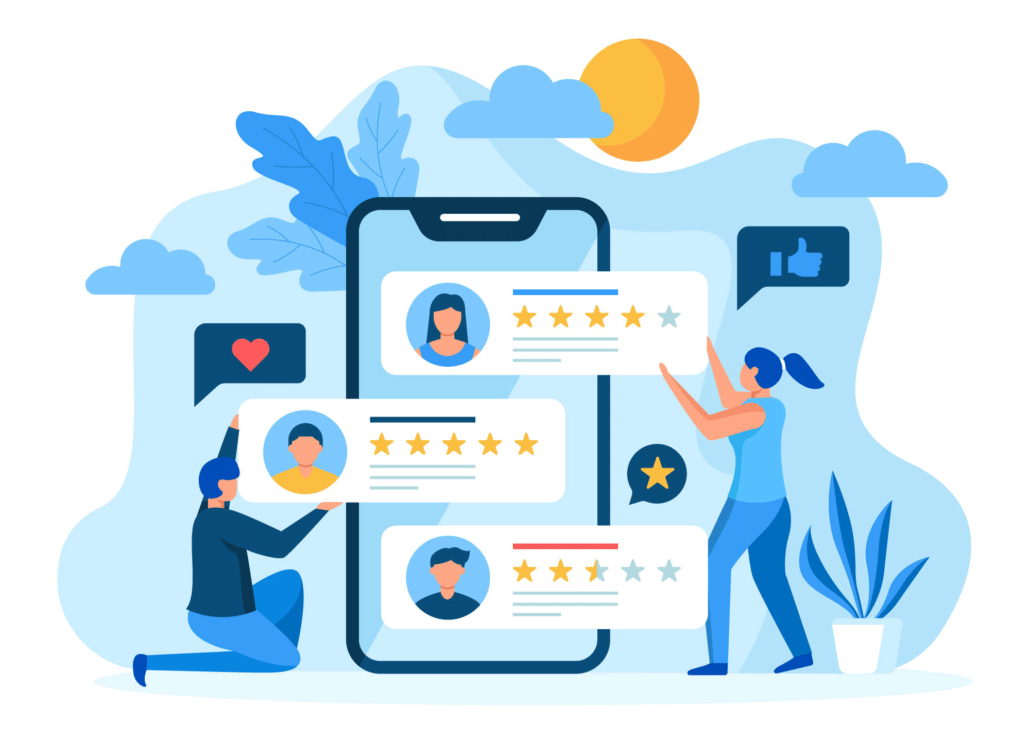 Get In Touch About Making Your 3D Animation
Schedule a call with our animation studio to discuss your video project.
Get a quote for your video.
Request access to our newest price sheet.
Create your Video Igniter account.
Fill out a creative brief for your 3D animation project.

https://videoigniter.com/wp-content/uploads/2022/12/3D-Animation-Maker.svg
77.66
87.74
videoigniteradmin
/wp-content/uploads/2020/02/logo-v2.svg
videoigniteradmin
2022-12-07 02:00:20
2023-08-07 17:39:10
3D Animation Maker