The Power of Instagram Animation: Boosting Engagement with Custom Animated Videos
If you want to learn how to create highly engaging video for Instagram, you're in the right place! Video Igniter's comprehensive guide to creating Instagram animations will teach you how to create custom animated videos that capture your audience's attention and more!
✅ Learn how to make high converting animations for Instagram.
✅ Learn the benefits of using animation on Instagram
✅ Learn what the production process is like
✅ Learn much it costs to make animations for Instagram
✅ and more!
Let's dive in…
Benefits of Using Animation on Instagram
Filming a video on your phone and posting it online has never been easier – so why do companies want to spend the time and money to create custom animated videos to post to their Instagram and social media channels?
Increased Engagement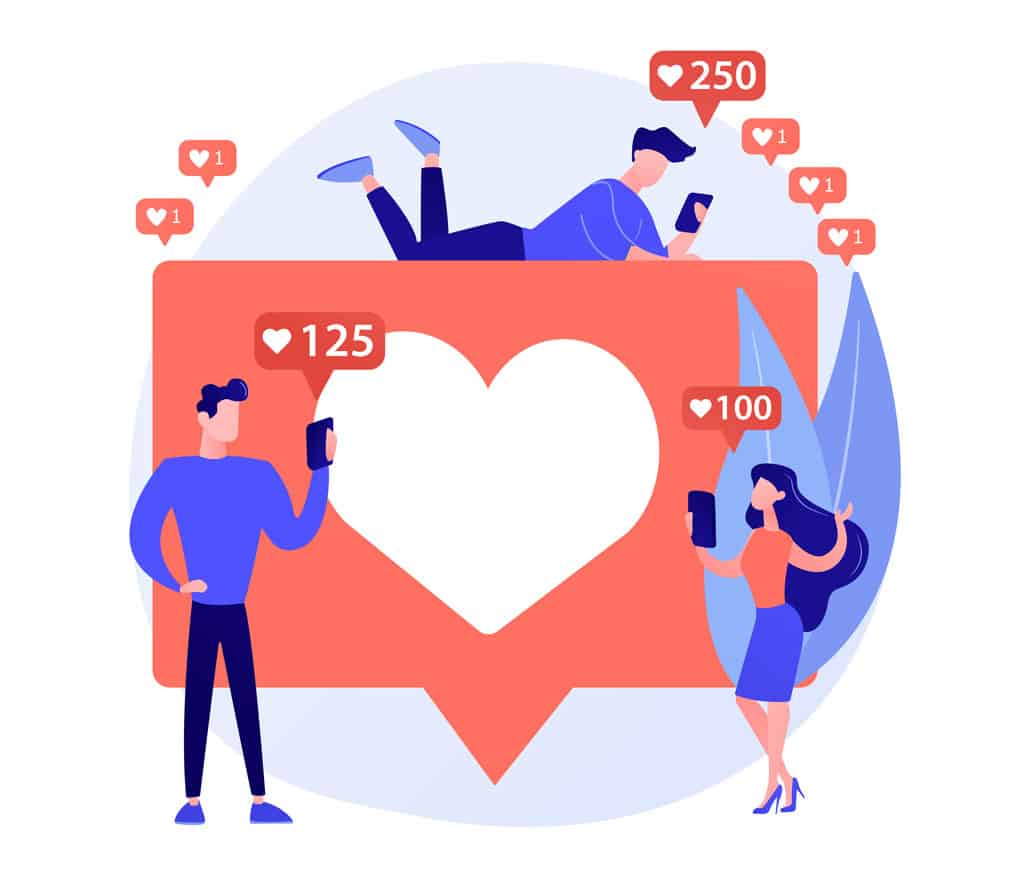 Animated content achieves higher engagement rates compared to live action content. Social media content is primarily static images and live action videos. On the rare occasion an animated video enters your feed, it stands out visually. People are more likely to stop and watch the intro of your video to see if they're interested – and for those who stick around, the eye-candy animated visuals make viewers more likely to keep people watching your video longer.
Increased Retention
Not only does animation help viewers stay engaged longer, it also helps viewers understand and retain the information longer. By displaying animated visual metaphors alongside a narrative voiceover, you can help viewers increase the comprehension and retention of your key message(s).
Enhanced Brand Identity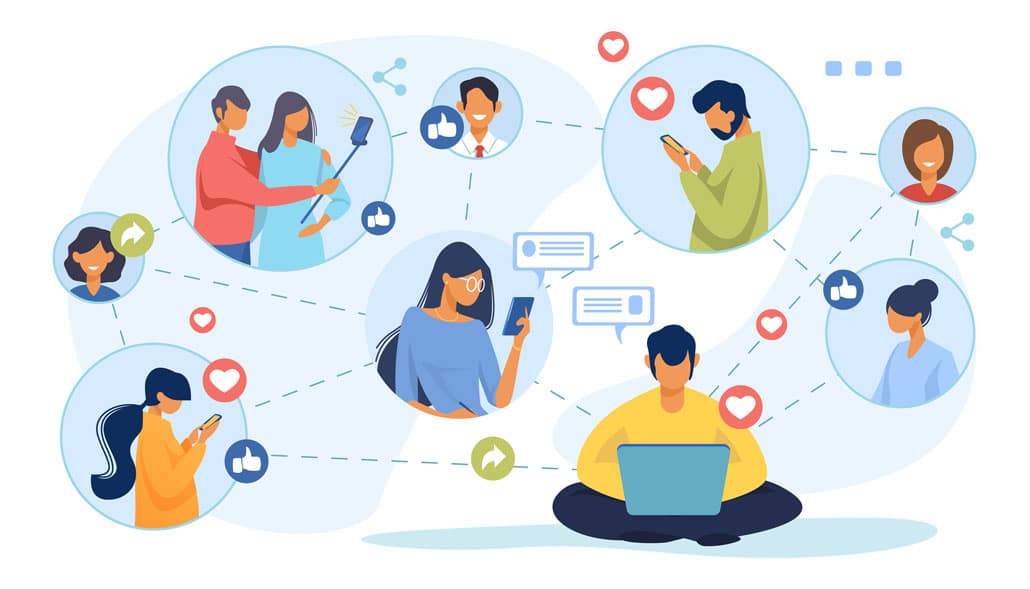 Animation enables brands to visually communicate in ways that photos, text and live action videos can not convey. Sophisticated motion design can be used to convey playfulness and different emotions that help convey the delivery of your brand's key messages.
Types of Instagram Animation
There are many styles of animation that you can create to capture attention on Instagram. Here's an overview of the top 3 most popular kinds of animations that are posted on Instagram:
2D Animation
2D animated videos can be used to bring illustrations, characters and ideas to life! Whether you're using animation to explain something new or entertain your visitors, colorful 2D images in continuous motion stand out in the ocean of live action content and give your video a longer chance for viewers to stick around and watch the rest of your video.


Stop Motion Animation
Stop motion animations capture attention on Instagram because they bring inanimate objects to life in delightful and unique ways. Seeing objects move in playful ways is enough to get people to pause mid-scroll to engage and take in your creative content.
Stop motion animations are created by displaying a scene or an object, taking a photo, then moving the object slightly before taking another photo. This process is continued taking dozens of photos for each second of animation. Then, the images are stitched together into a video to create the illusion of an object in motion.


View this post on Instagram
Cinemagraphs
Cinemagraphs blend motion with static images. In most cases, a photo has animation applied to a few sections of an image to create the illusion that the image is a video. By blending beautiful static images with subtle motion, you create beautiful moving photographs.


View this post on Instagram
Why Choose Video Igniter To Make Your Instagram Animation?
Video Igniter was established in 2011 and has worked with agencies, production companies, big names like T-Mobile, Amazon, Linkedin, & DocuSign and startups from around around the world to craft custom animated 2D and 3D videos to help support every business goal you can imagine. Here are the top reasons our customers love working with Video Igniter to create animations for their Instagram, their homepage, and beyond!
Customization and Originality
There's a growing number of online animated video maker services out there but Video Igniter is the only online animated video maker that enables you to create 100% custom animated videos. Even if you have zero video production experience.
Simply explain what you want to create and Video Igniter's online app walks you through the entire production process. You'll receive notifications when it's time for you to provide feedback on your script, storyboard, voiceover, illustrations and the animation.
Using original animated visual styles is going to help your Instagram animation stand out and deliver your key talking points in a captivating fashion.
Animation Expertise
After working with hundreds of agencies, production companies, startups & brands from every industry, we've crafted a well oiled animation production team capable of producing any kind of animated visual story you can imagine. Whether you're looking to create a 2D animation or a 3D animation for your Instagram, we have the artistic and technical skillset on our team to bring your vision to life!
Check out our animation portfolio and contact our team to discuss the specifics of your animated video project.

Storytelling and Branding
Need help crafting the story and visual branding for your Instagram animation? Video Igniter's professional writing team is ready to help you create a fun or professional audio/visual narrative to convey your key talking points in a way that resonates with your target audience.
Streamlined Production Process
Video Igniter's streamlined online project management system enables us to provide a smooth and organized production experience. That means you'll get your video produced faster and for less than hiring a brick and mortar animation studio.
How To Make An Instagram Animation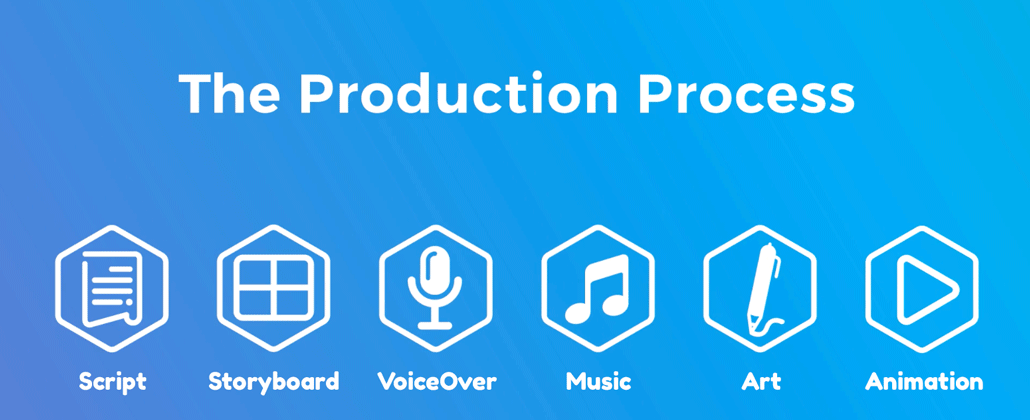 Here's a quick overview of the production process for an Instagram animation so that you can anticipate what's coming up during each stage of the production process.
Kick Off / Questionnaire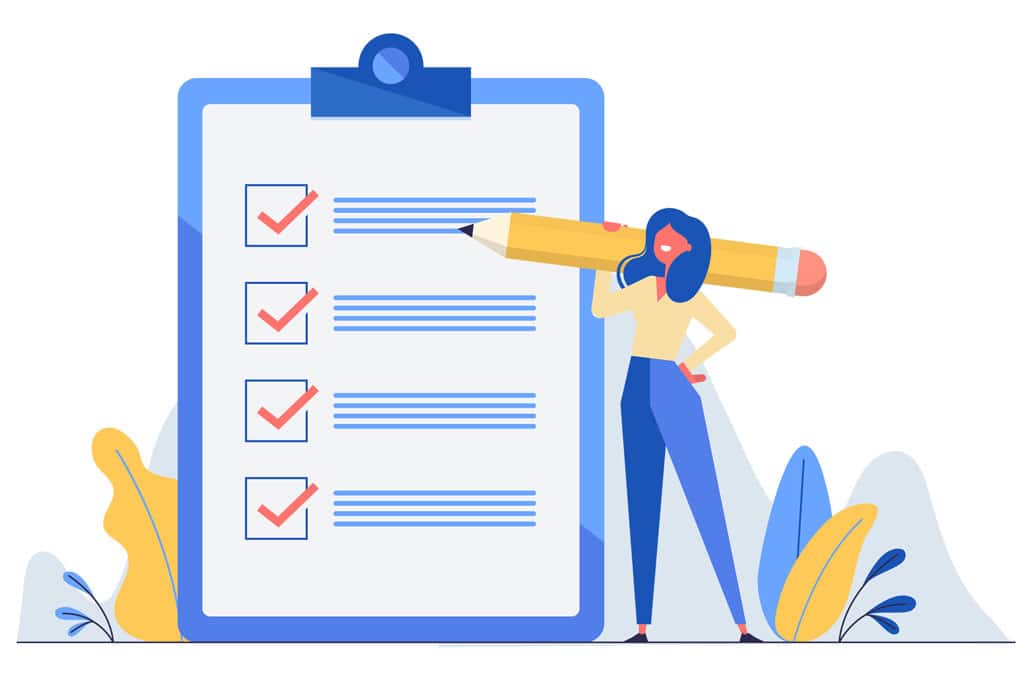 Production starts with a kick off call and or a questionnaire to help us learn:
✅ What are your project goals?
✅ Who is the target audience for your Instagram animation?
✅ What visual style do you want to use for your animation?
✅ What do you want to communicate?
Concept + Script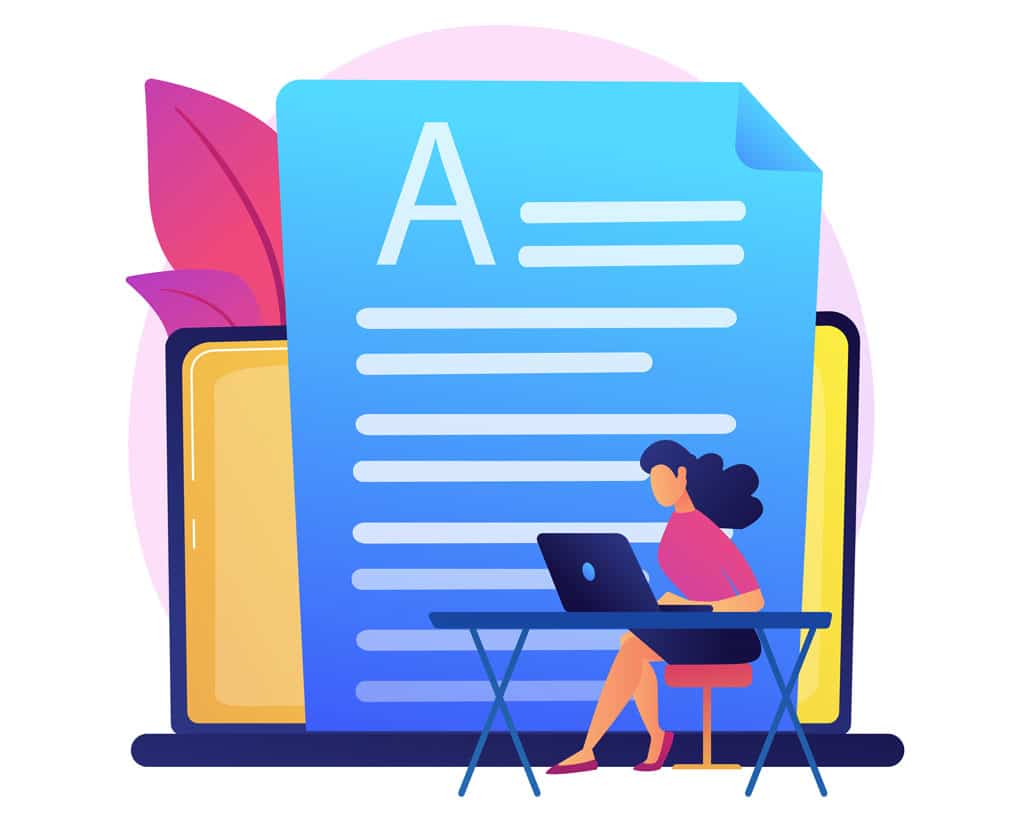 Now that we understand what you want to communicate, our team will develop a script for your Instagram animation. If your animation isn't going to include a voiceover, we will develop a brief outline of what we intend to show in your video. You get an opportunity to review the script/concept and provide feedback. We will integrate your notes and send you the updated script/concept to approve.
Storyboard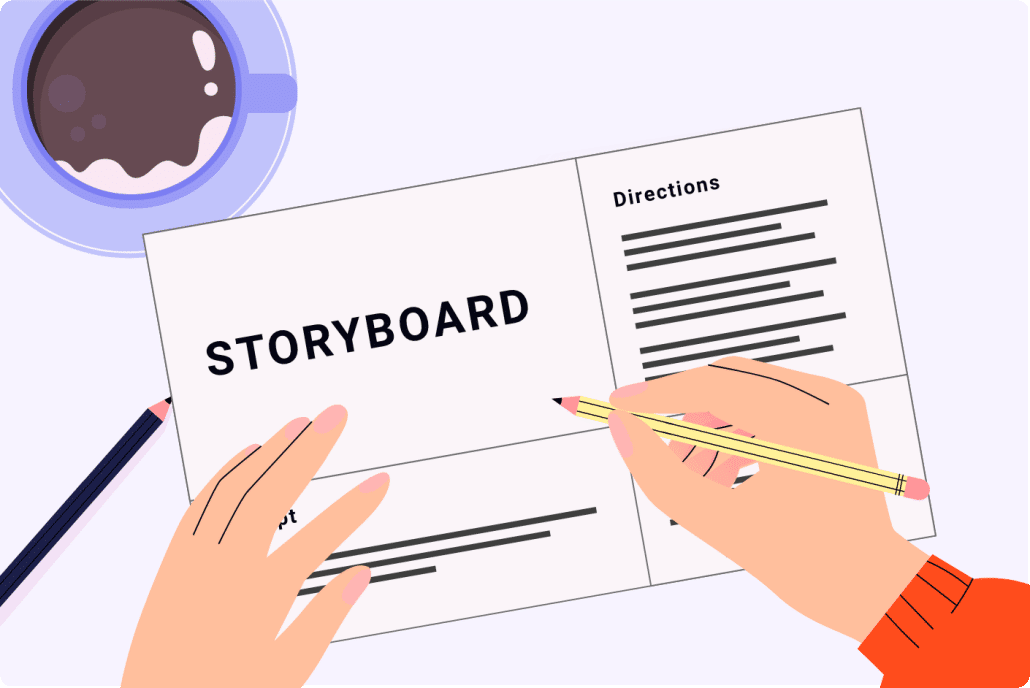 Next we will turn your script into a storyboard. A storyboard is a visual blueprint for your animation that includes instructions for the illustrators and animators so that they understand what to create for each section of your script.
We'll share the first draft of the storyboard with you to get your feedback. We want to ensure the storyboard includes enough information so that the production team knows how much detail to include within their animation. Share your notes with us and we will incorporate your edits. You get final approval of the storyboard before we move forward with production.
VoiceOver (Optional)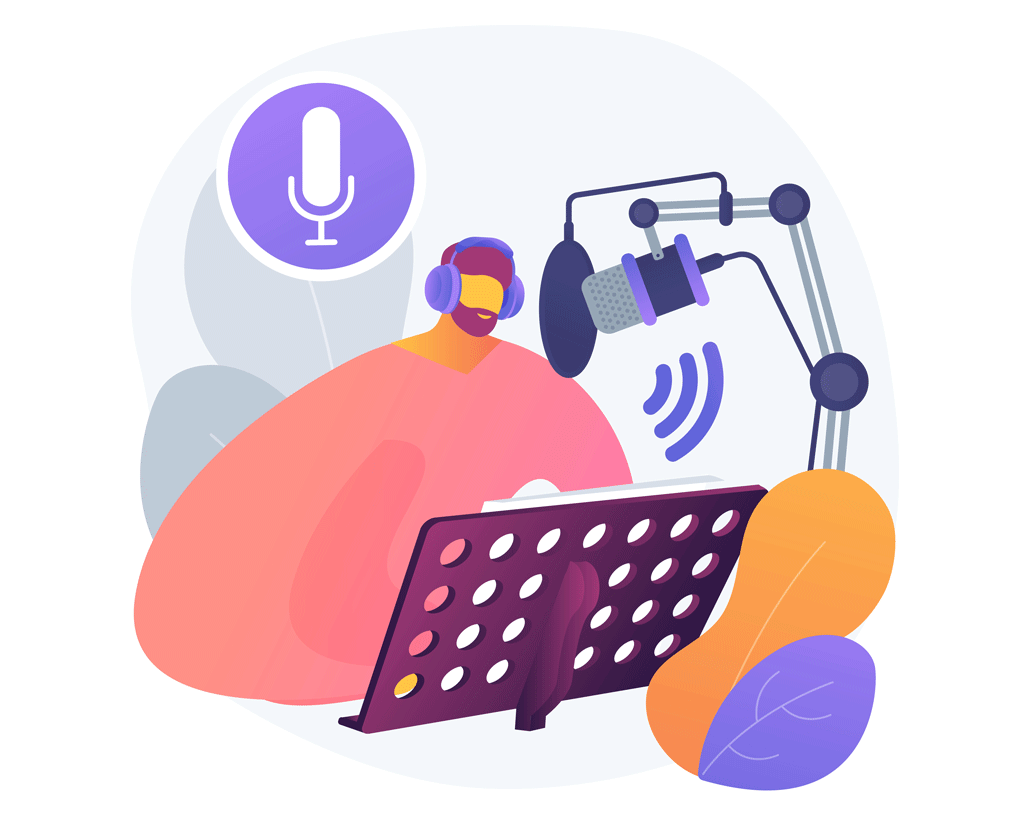 Most Instagram animations include voiceovers – but not all of them. If your animation includes a voiceover we will send you several voiceover auditions to review. Let us know which one you prefer. Then we'll oversee the recording of the full voiceover. You get an opportunity to review the audio and request edits before approving it for production.
Soundtrack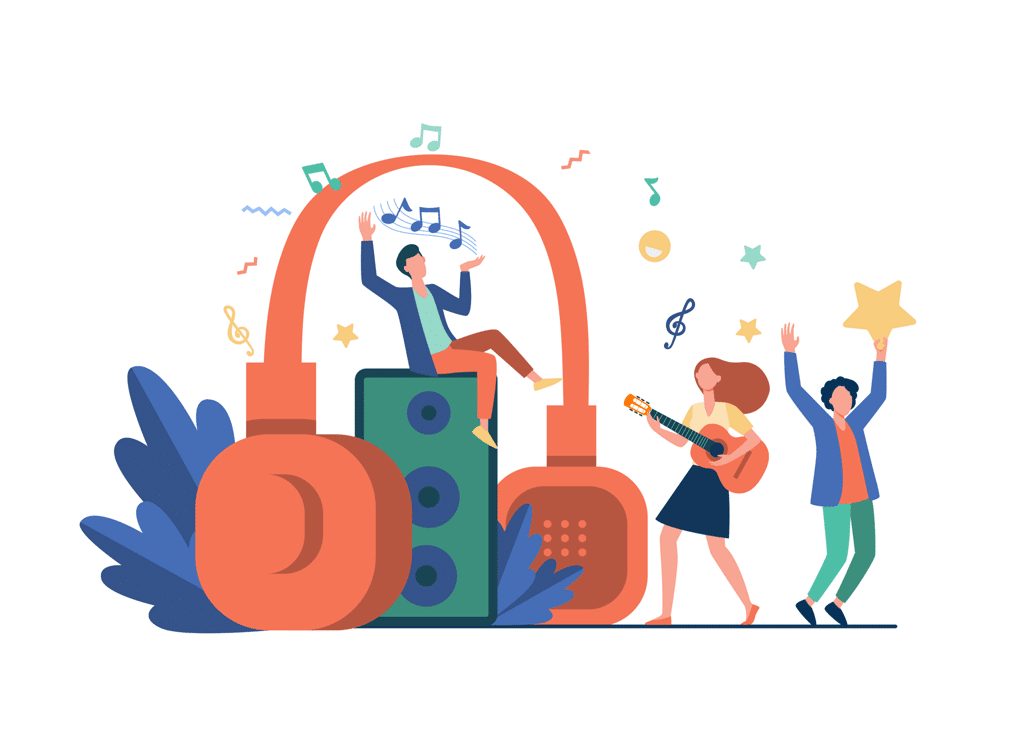 Music is a great way to add more energy and to frame the emotional tone of your animation. We'll select a handful of soundtracks that will enhance the presentation of your Instagram animation and let you choose your favorite. Then we'll purchase broadcast license so that you can legally use the music in your animation.
Side Note: facebook.com/sound provides a large library of free music that can be used in videos produced for Facebook and Instagram.
Illustrations
After your storyboard is approved, our art director will develop custom concept art for your Instagram animation.

Let us know which concept you prefer. You can also collaborate with our art director to refine your preferred concept until the details get dialed in.
Then, we'll create the rest of the illustrations for your Instagram animation. You get the opportunity to review all the art and request revisions before approving the illustrations for production.
Animation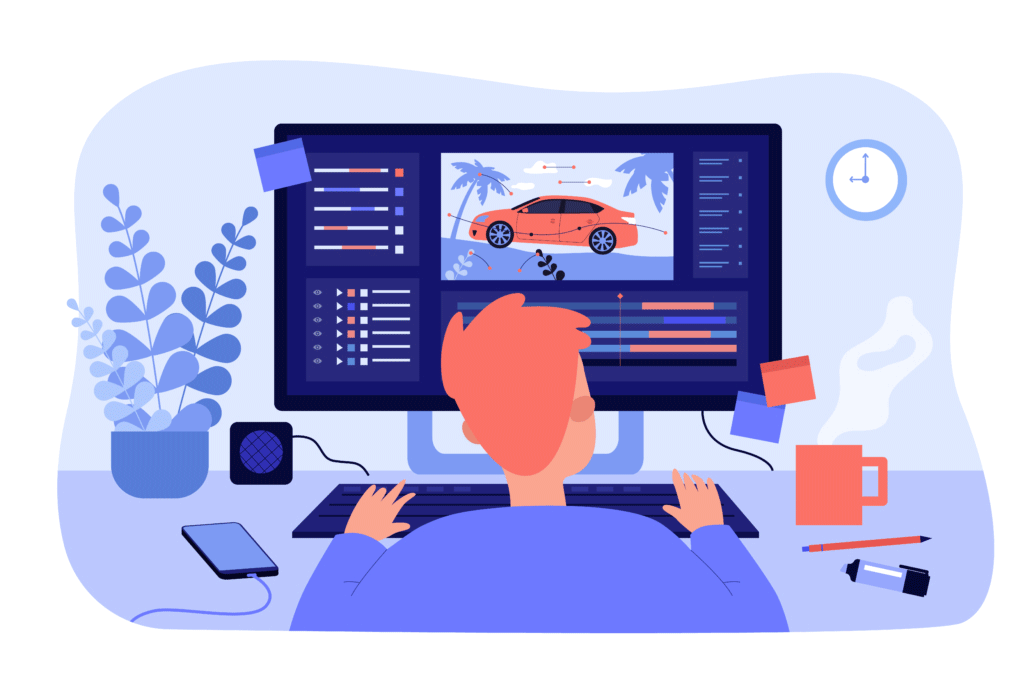 Now that everything is approved, we can animate your Instagram video. We'll send you the first draft as soon as it's ready to review. We recommend sharing it with your internal team and members of your target audience. Collect everyone's feedback and send it to us. We'll incorporate your edits and render out the final draft for you to use.
How to make an effective animation for Instagram
It's easy to make pretty moving animations for Instagram – but if you want to ensure your Instagram animation helps support your business goals, we recommend you take the following tips into consideration:
1). Ensure the storytelling in your Instagram is tailored to speak directly to the needs of your target audience. Keep the message simple and clear to make it easier to convey.
2). Make sure your Instagram animation uses an animation style that is appropriate for your target audience. Childish-looking cartoons don't play well for C-suite executives. If you want to explain how something mechanical operates, it might be worth while to create a detailed 3D animation to show what you really want to convey.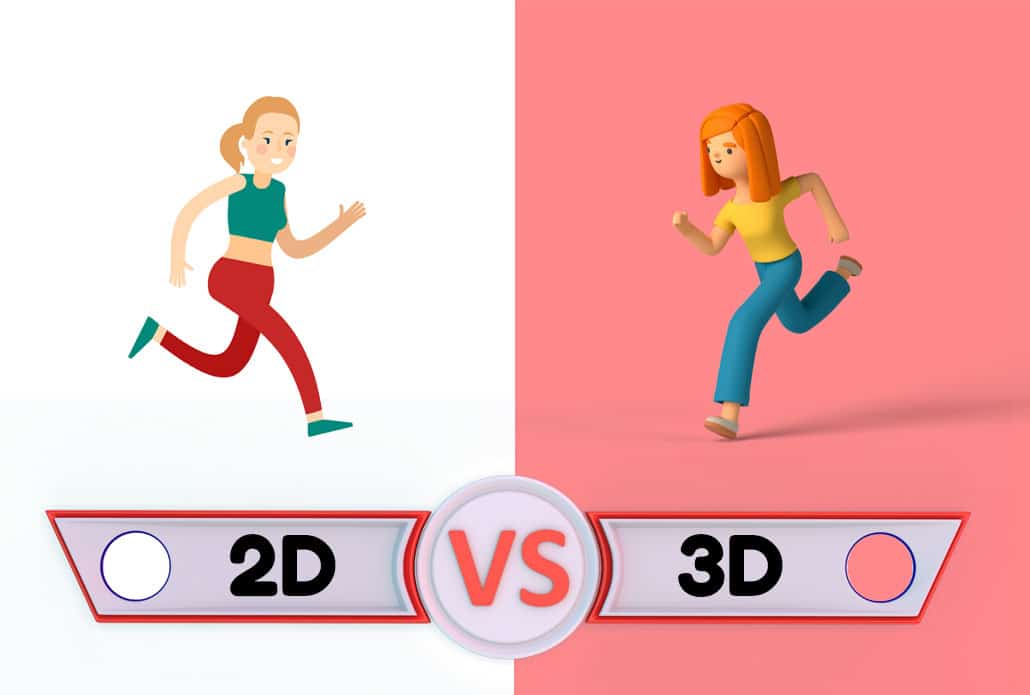 3). Optimize the design of your Instagram animation for mobile viewing. Do you anticipate most viewers will see your video in their Instagram feed or stories or reels? Pick your viewing experience and design your animation to fit within the square, horizontal or vertical window. One of the great strengths of animation is that it's feasible to slightly redesign your Instagram animation so that you can have a version of your video that plays well in each of these aspect ratios.
4). Don't forget to include a Call To Action (CTA) at the end of your animation. When people get drawn in to what you have to offer, be sure to provide them direction for what to do next to learn more or how they can get your product/service.
What does it cost to make an animation for Instagram?
60 seconds of custom animation tends to run between $1,500-$25,000 for most animated videos. If you want to produce shorter videos for Instagram, your production budget will be lower; however making a video that is half the length doesn't automatically mean the cost will be 50% of the price of a 60 second video.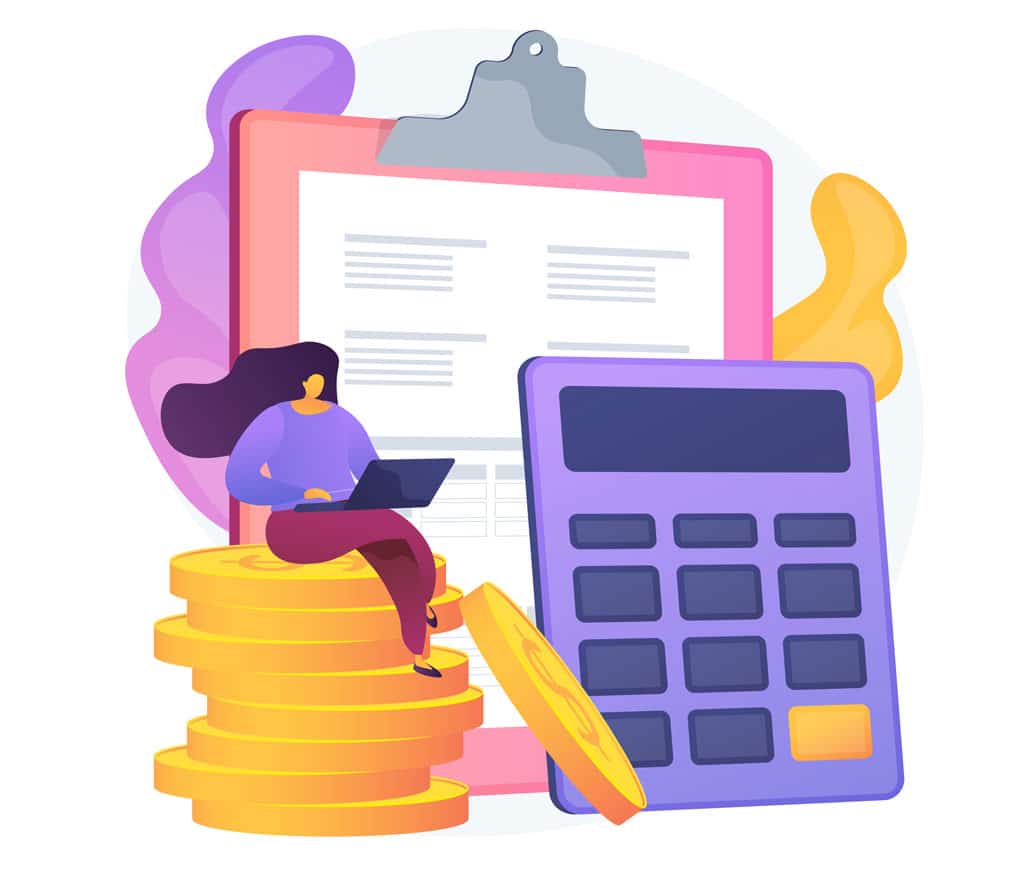 It's worth mentioning that animation studios are weary of taking on short animated content that's 10 seconds or less because they still require a lot of time and attention so the production budget may feel outsized given the length of the content. That being said, if you want to make a bunch of short animated clips, can make the most of your production budget by bundling multiple videos together into a single video (i.e. make 6 videos that are 5 seconds each, 3 videos that are 10 seconds each, etc). When production wraps up, just slice the video file into separate video files. Producing content this way helps to streamline the project management aspects of your video project and can help lower production costs.
Get a quote for your Instagram animation(s) or request access to our current price sheet.
How long does it take to make an Instagram animation?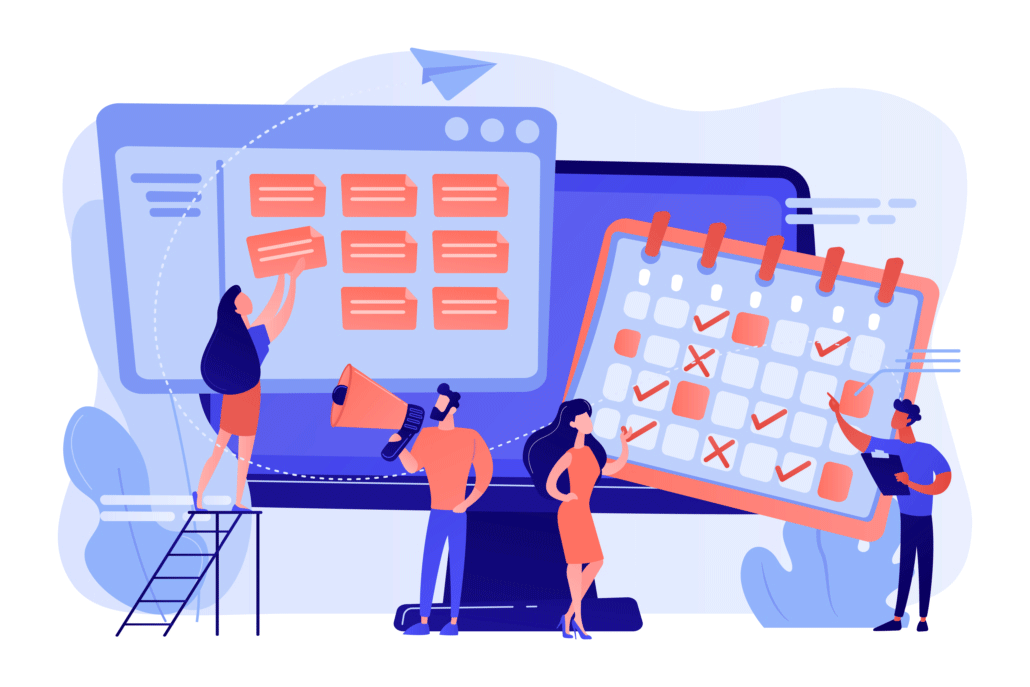 Most animated content for Instagram can be made in 2-6 weeks – depending on the complexity of the animation and whether or not script writing & storyboarding are factored into the project timeline. 3D animated videos may take a few more weeks to produce.
To get a production timeline for your Instagram animation, contact us with details about your project goals and deliverables.
Still have questions about making animations for Instagram?
Do you have a question about Instagram animations that weren't addressed in this FAQ? Use this form to send us your question and we'll follow up with an answer. We'll also post the question and answer to this page so other people can benefit from the knowledge.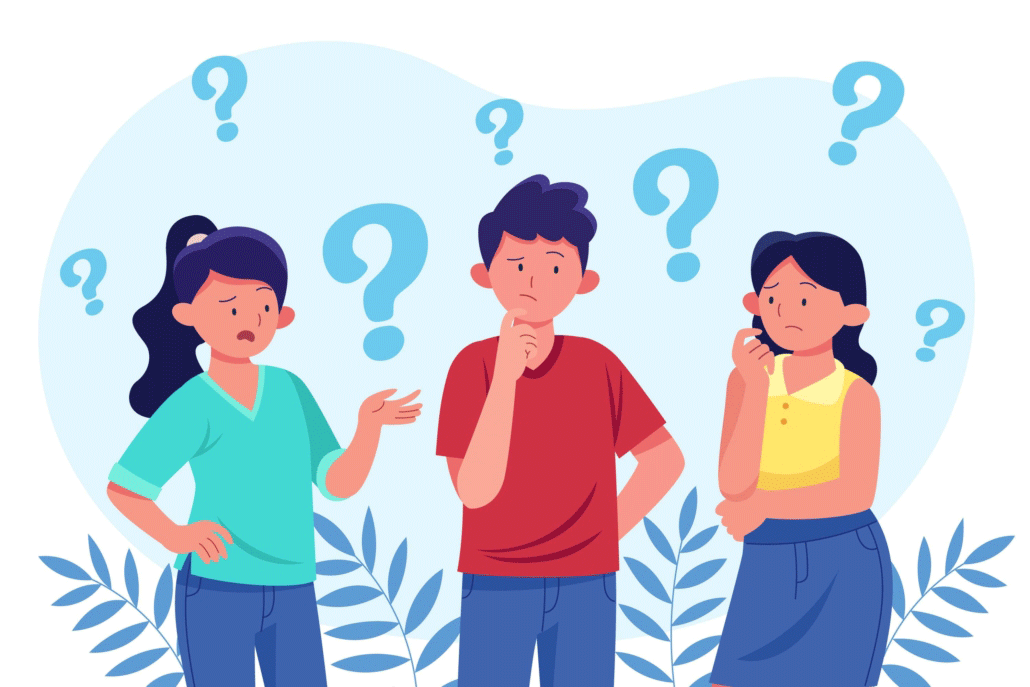 What is Video Igniter Animation?
Video Igniter Animation is an online animated video production service. By working with our team online, you can get your custom animated video produced faster and for less than hiring a brick and mortar animation studio.
We can help you create any kind of 2D animated video or 3D animation you can imagine. Check out our animated video portfolio!
Need help syndicating your animated video? Ask us about video promotion!
Watch our explainer video on our home page to learn more about how we can help you create an animated video. For examples of the kinds of animation our team can produce, check out the demo reel below:
Looking For An Instagram Animation Company In The U.S.?
Video Igniter is headquartered in Seattle, Washington.
Success Stories & Testimonials
Don't just take our word for it – these testimonials highlight Video Igniter's reliability, creativity, flexibility and ability to deliver animations that exceed expectations. When you choose Video Igniter Animation, you can rest assured that you are working with a trusted and reputable studio.
"Video Igniter were very easy to work with and the entire process for creating and suggesting edits was seamless and stress-free. I would work with them again and would recommend to others looking to create a modern and stylish explainer video."
Clair Simpson – VP Marketing, Repool.com
"I run a video production company and outsource animation. The team at Video Igniter did a great job in taking the concept I very crudely drew out and making it into a beautiful animation. The review process was easy and their turnaround time was very quick. I'd def recommend them if you're looking for an animation project."
Pat Henderson – Founder, Path8 Productions
"Video Igniter offered us the critical combination of creative value, clear communication, and patience with stakeholder feedback. We ended up with truly high-quality design assets for our video series largely due to the extra level of commitment — and the right balance of efficiencies with flexibility in the process when called for."
Larry Schlessinger – Sr. Creative Program Manager, Amazon Web Services
"Video Igniter came to us with a number of creative and engaging ideas and were able to create an exciting, impactful video in a short period of time. And the best part was that it cost much less than other options of similar quality. The video they made is a great marketing tool for us."
Alex Raymond – Founder, Kapta Systems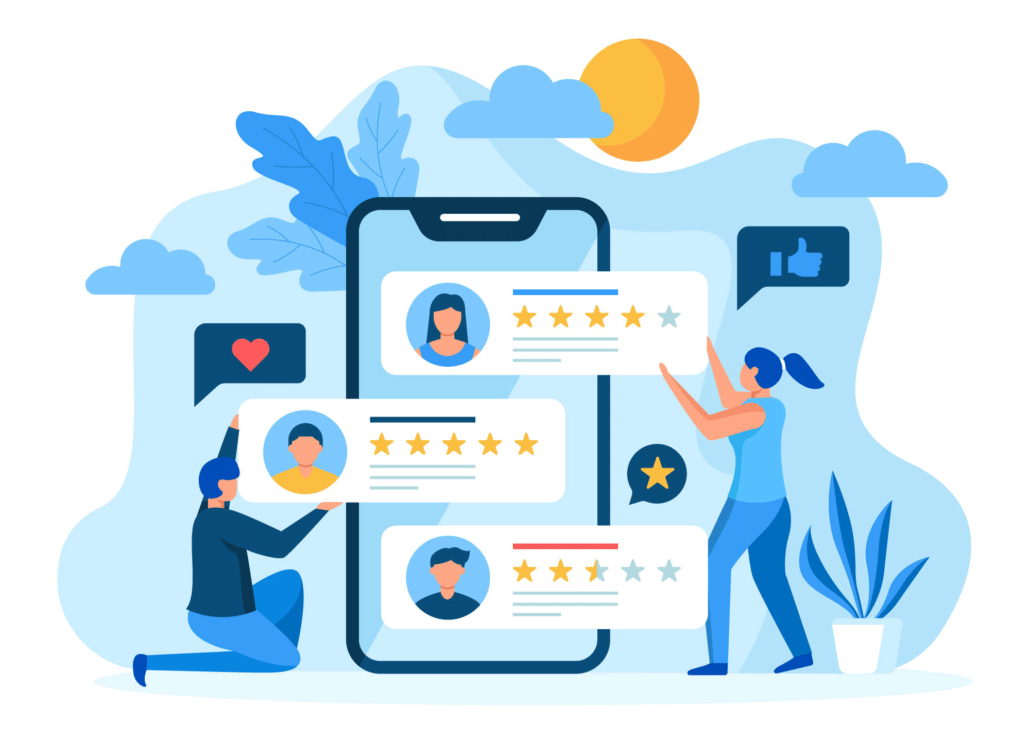 Get in touch about creating your Instagram animation!
Schedule a call with our production team to discuss your animated video project.
Get a quote for us to create your animated video.
Request access to our newest price sheet.
Create your Video Igniter account, fill out a creative brief for your video and we'll begin production as soon as we receive your production deposit.

https://videoigniter.com/wp-content/uploads/2023/11/Instagram-Animation.svg
77.7
87.7
videoigniteradmin
/wp-content/uploads/2020/02/logo-v2.svg
videoigniteradmin
2023-11-21 21:53:25
2023-11-30 21:42:31
The Power of Instagram Animation: Boosting Engagement with Custom Animated Videos