Outsourcing 3D animation has become a popular option for businesses looking to create captivating visuals for their products, services, or brands. In this guide, we will explore the process, costs, and timeline for 3D animation outsourcing. We'll also discuss tips for saving money on your production budget and share some other animation outsourcing companies so you can make an informed decision for your next project.
How do you outsource a 3D animated video?
Outsourcing a 3D animated video involves several steps. Here's a quick rundown of what you need to do:
1). Define your project scope: Before you search for an animation studio to outsource your project to, spend some time thinking through your project requirements. Consider the length, style, business purpose, timeline and budget that are needed to do this right. This will help you communicate your expectations clearly to the outsourcing company.
2). Research potential companies: Look for 3D animation outsourcing companies with a solid track record, a diverse portfolio, and positive client testimonials. Check their website, blog and portfolio to learn more about their expertise.
3). Request quotes: Contact several companies to request quotes for your project. Provide them with your project scope and any relevant materials, such as a storyboard or reference images. This will allow them to give you an accurate cost estimate.
4). Evaluate proposals: Review the proposals you receive and compare factors such as cost, timeline, the number of revisions you get and the overall quality of their work. This will help you determine which company offers the best value for your project.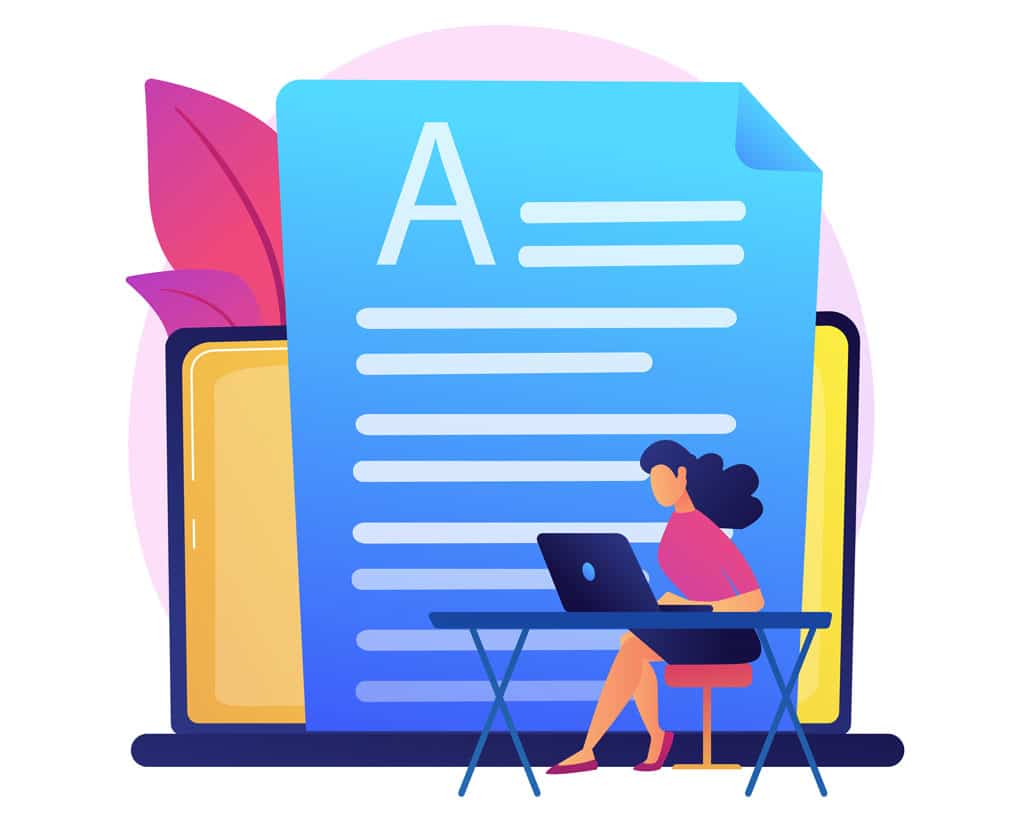 5). Sign a contract: Once you've selected an outsourcing company, sign a contract that outlines the project scope, deliverables, timeline, and payment terms. Make sure to include clauses for revisions and intellectual property rights.
6). Collaborate and monitor progress: Stay in close communication with the company throughout the production process. Provide feedback and request revisions as needed to ensure the final product meets your expectations.
Examples of outsourced 3D animated videos:
What is the production process like when you outsource the creation of a 3D animated video?
Video Igniter can help you make any kind of 3d animated video you can imagine. Here's an overview of what the production experience is like when you outsource your 3D animation project to us:
Project Kickoff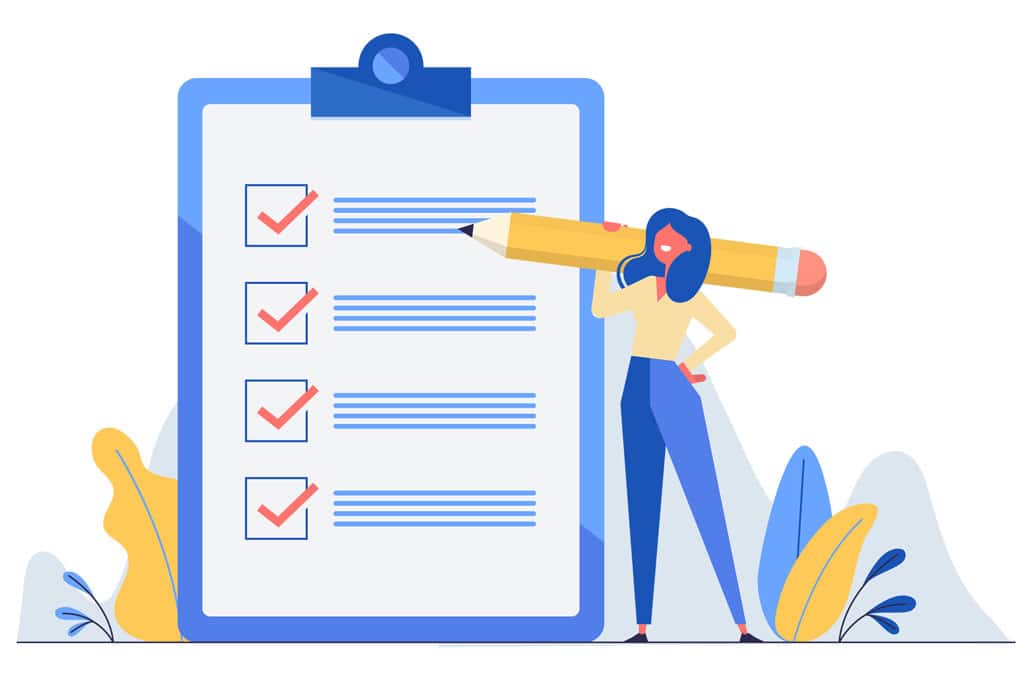 Production begins with a call and or a questionnaire to get a deeper understanding of what needs to be communicated and what needs to be shown in your video. We'll also ask you about your target audience so that we can learn how to craft the visuals and message for your audience.
Script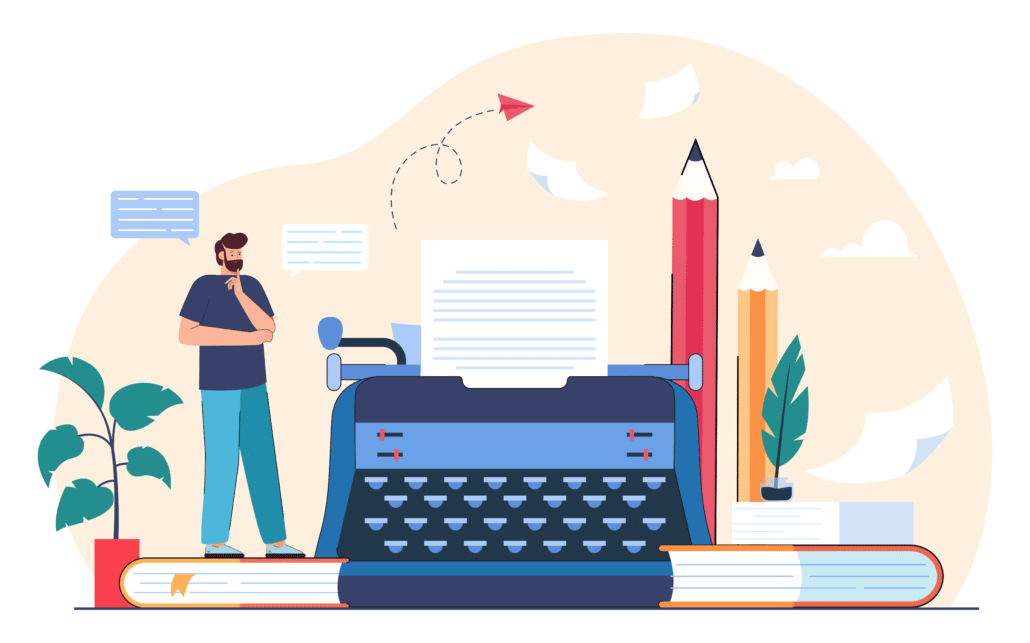 Next, we'll work with you to develop the script for your 3D animated video. The script provides the skeleton for your 3D animation. It helps us determine what we are ultimately going to communicate throughout your video. You get an opportunity to review your script and request revisions before approving the script for production.
Storyboard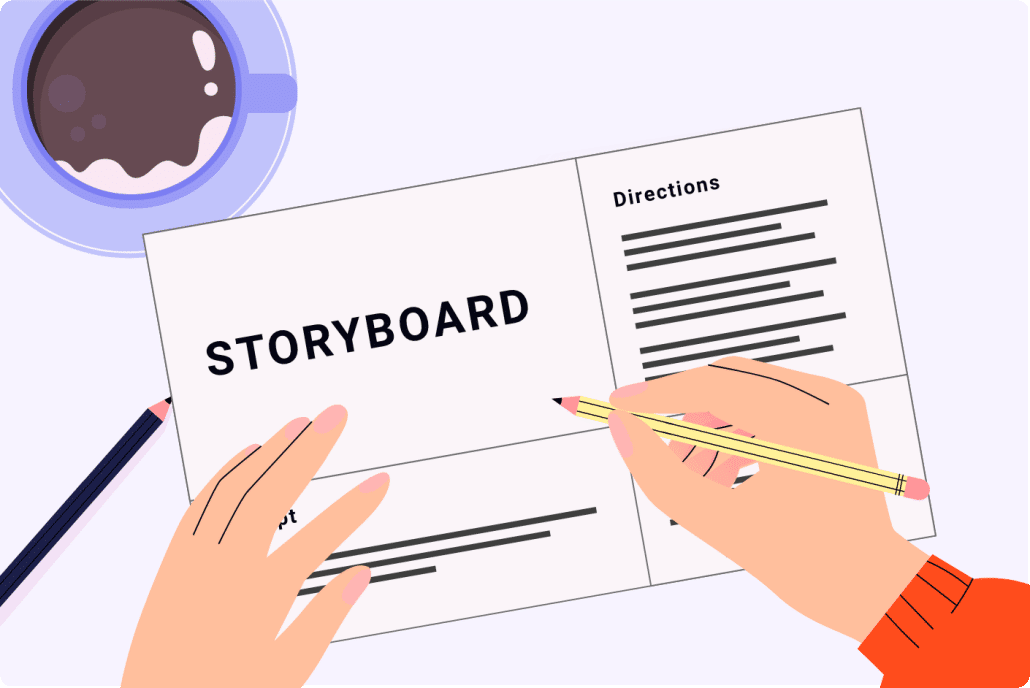 Once your script is approved, we'll create the storyboard for your 3D animation. The storyboard is the blueprint for your video. It tells everyone on the production team what we're going to show in each scene. Right now, your goal is to help us include enough detail in our instructions so that there will be no ambiguity about what the design and animation teams will create.
Concept Art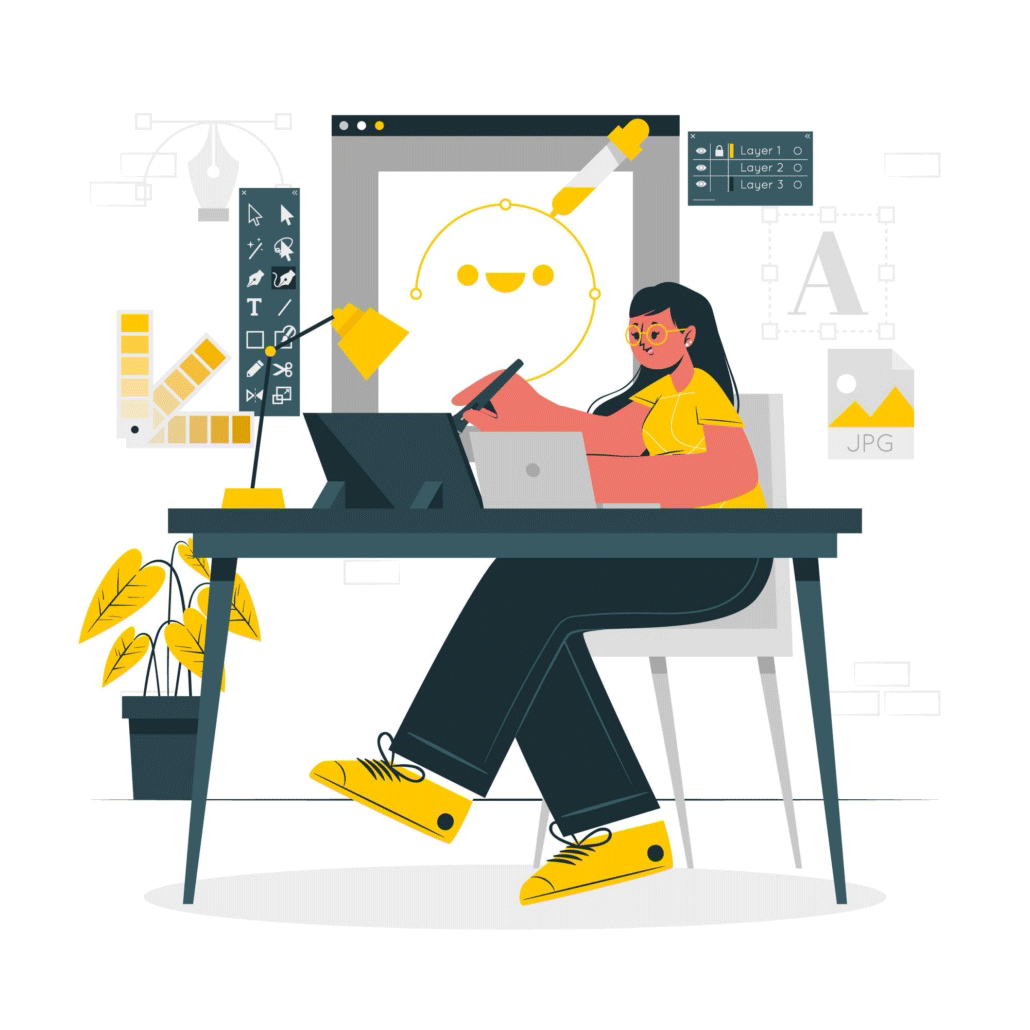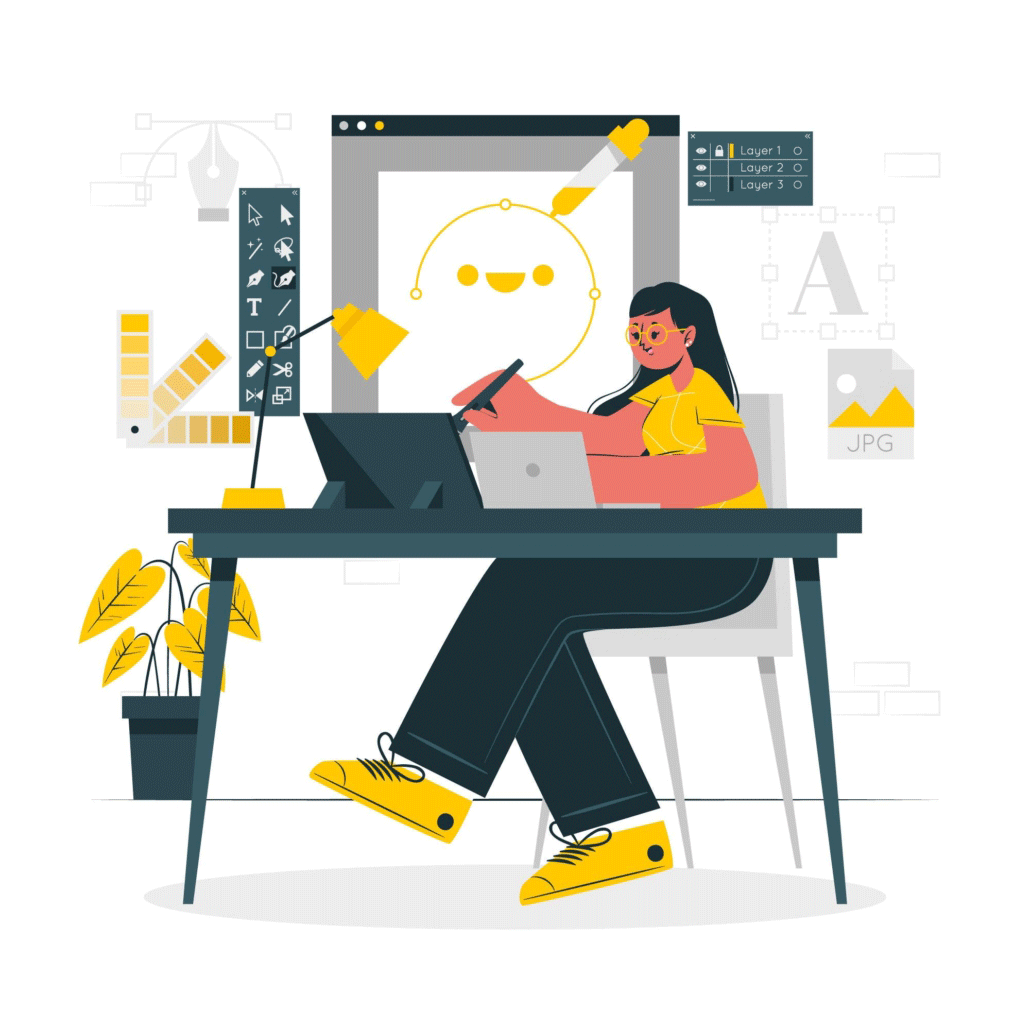 After the storyboard is approved, our art director will help develop concept art for your animation. Creating concept art enables us to establish the visual style for your video before the illustrators and modelers get to work creating all the pieces needed for your 3D animation. While every project is different, this process usually begins by creating a black and white 3D model.
Our art director will work with you to refine the details until they're perfect! Then, they'll apply textures, color, lighting and shadows to bring out the desired visual style. They'll work with you until you're thrilled with the outcome.
VoiceOver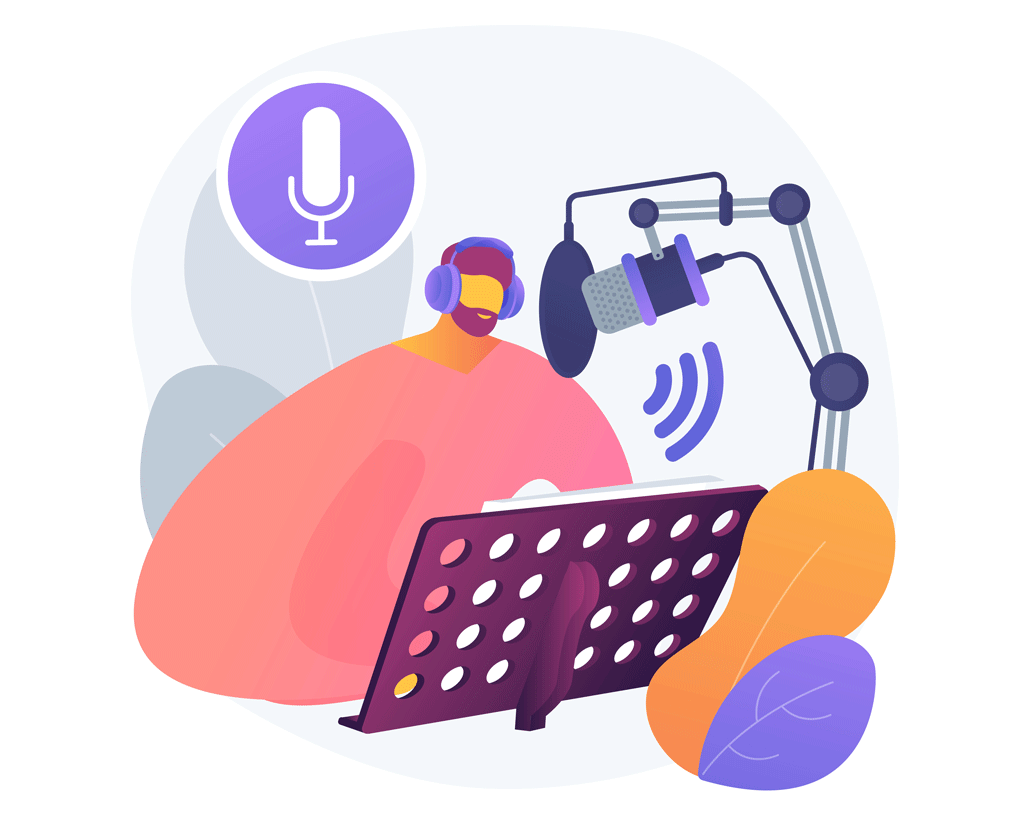 While your concept art is in development, we'll audition voiceover talent for your animation. You choose which audition you like best. Then, we will oversee the recording of the full voiceover to ensure it has the proper tone, pacing and pronunciation. You get an opportunity to review the full voiceover before approving it for production.
Soundtrack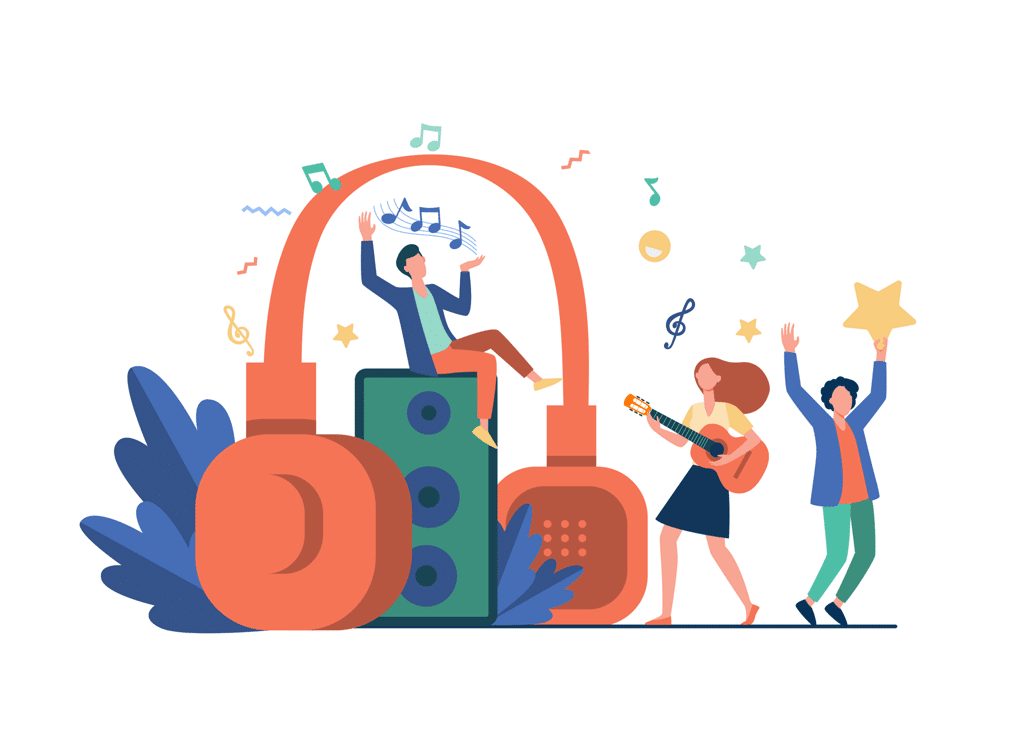 We will also select some soundtracks and sound effects that will be used to enhance the presentation of key moments in your animation. You get an opportunity to review the selections and let us know which one you prefer. After the soundtrack(s) have been selected, we will secure the proper media license(s) for you to use the music in your 3D animation.
3D Modeling & Rigging
After the concept art is approved, we'll begin developing all of the models for your animation. You will get to collaborate with our team to ensure every detail is pixel perfect. If there are parts of your models that move, we will add structural rigging to help later in the animation production process.
Animatic
When you outsource a 3D animated video, one of the most important and detailed steps in the production process is the animatic. It's essentially a moving version of the storyboard. It shows the key visual moments of your animation, synced up with the voiceover. There may be some light animation and motion design. Some animatics are made with 2D sketches and others are made with 3D models. Regardless of the level of detail in the visual and motion design, the key point right now is to nail down the timing of every part of the animation.
Color, Animation & Special FX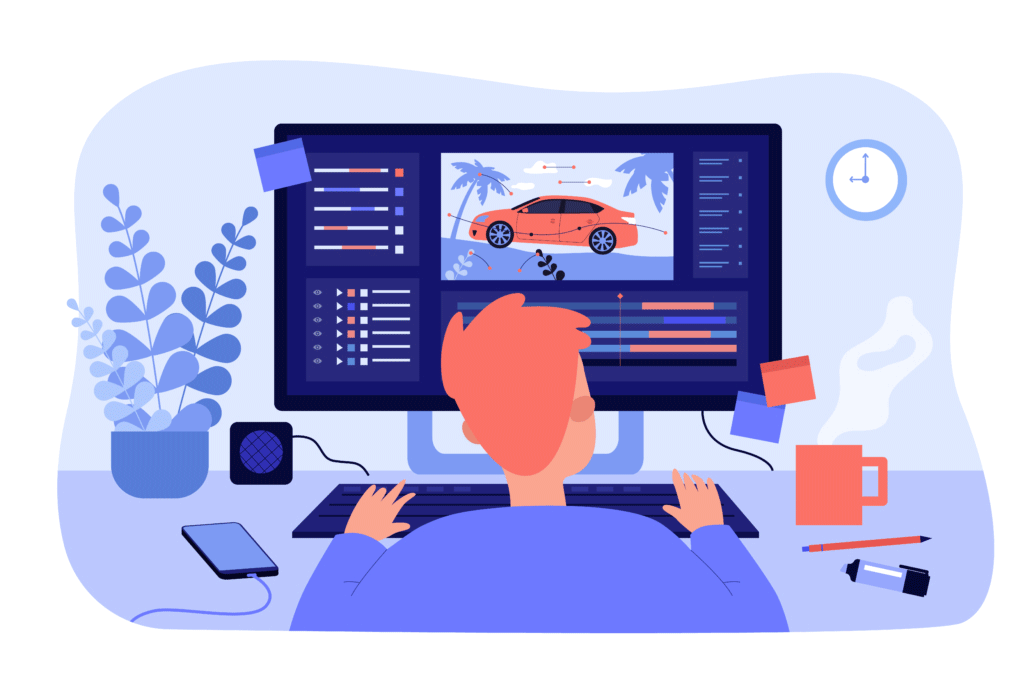 Once the animatic is approved, we'll finish developing any remaining 3D models, add color and give you an opportunity to request revisions. Then we'll animate your video and add the voiceover and music. Review the first draft with your internal team and members of your target audience. Finally, collect everyone's feedback and send it to us so that we can integrate your revisions and render out the final draft.
What does 3D animation outsourcing cost?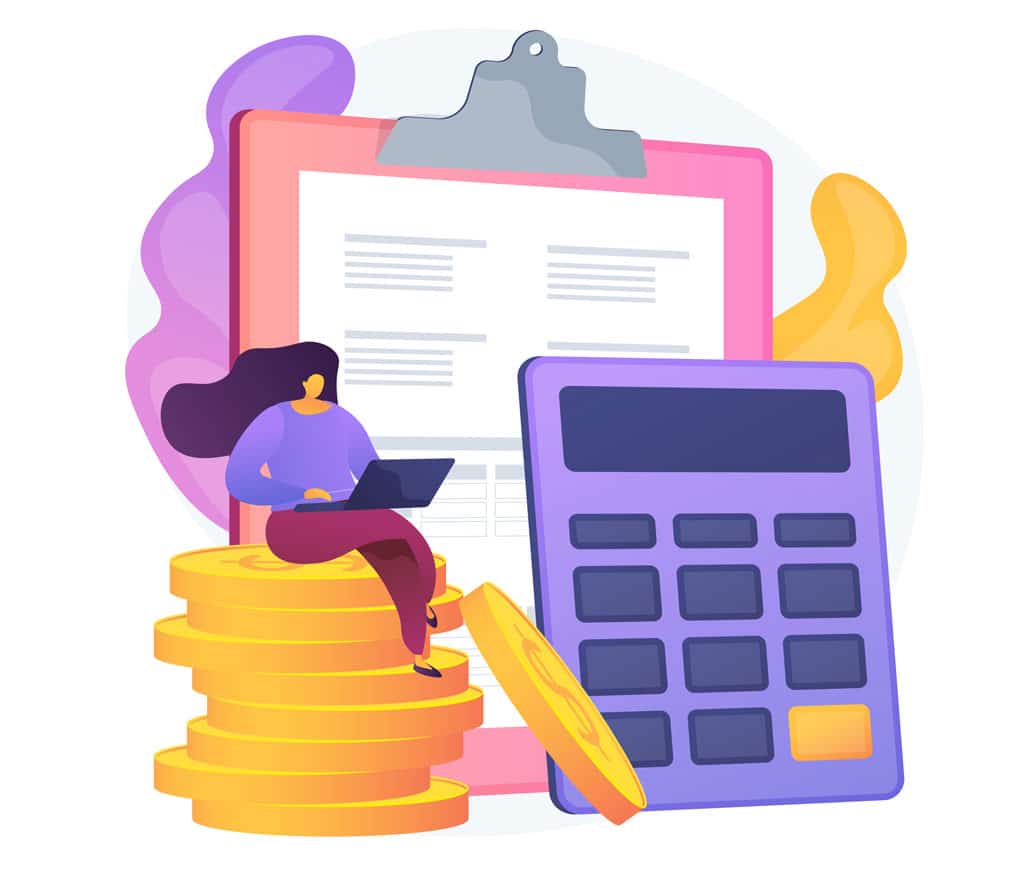 The cost of 3D animation outsourcing varies depending on a few factors:
Project complexity/quality: A more complex video with intricate details, multiple characters, or elaborate environments will typically cost more than a simpler video.
Length: The longer the video, the higher the cost. Most companies charge based on the number of minutes or seconds of animation.
Outsourcing location: Companies in countries with lower labor costs may offer lower prices than those in countries with higher costs of living.
Typically, you can expect to pay anywhere from $50 to $500+ per second of animation, depending on the factors mentioned above. Keep in mind that this is a general range. Individual companies may offer different pricing structures. Get a quote for your 3D animated video.
How long does 3D animation outsourcing take?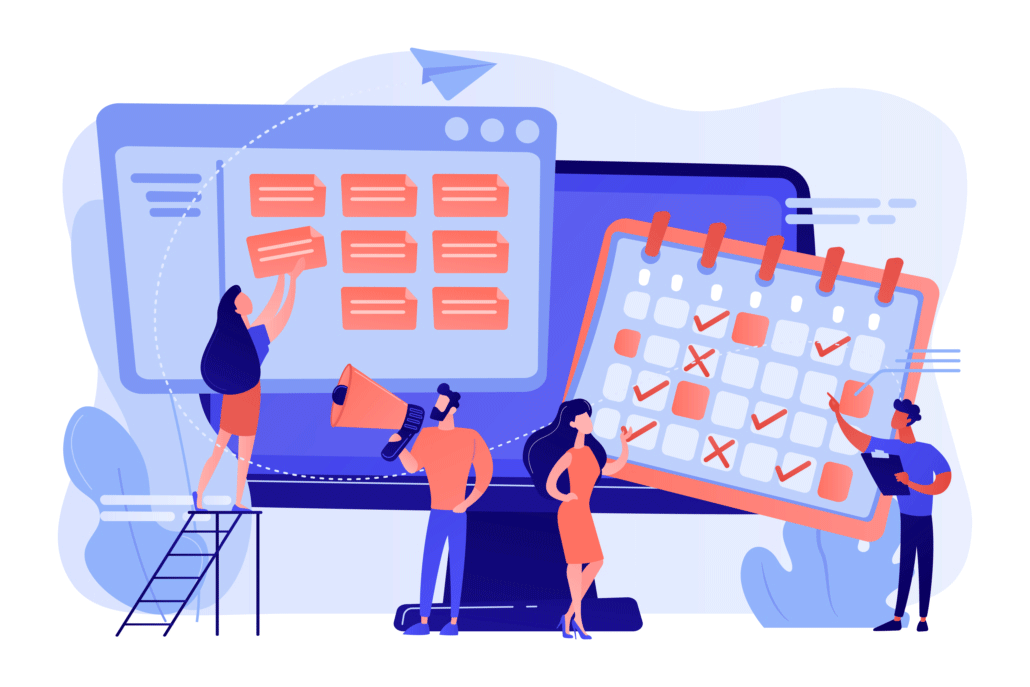 The timeline for 3D animation outsourcing depends on the complexity of the project and the capacity of the outsourcing company. On average, you can expect the following timeframes for a 1-2 minute animation:
• 1-3 weeks for pre-production, which includes scriptwriting, storyboarding, and concept design.
• 4-12 weeks for production, including modeling, rigging, animation, lighting, and rendering.
• 1-3 weeks for post-production, such as editing, sound design, and visual effects.
Keep in mind that these estimates are approximate, and actual timelines may vary. Always discuss deadlines with the outsourcing company to ensure they align with your needs.
How to save money when outsourcing a 3D animated video project?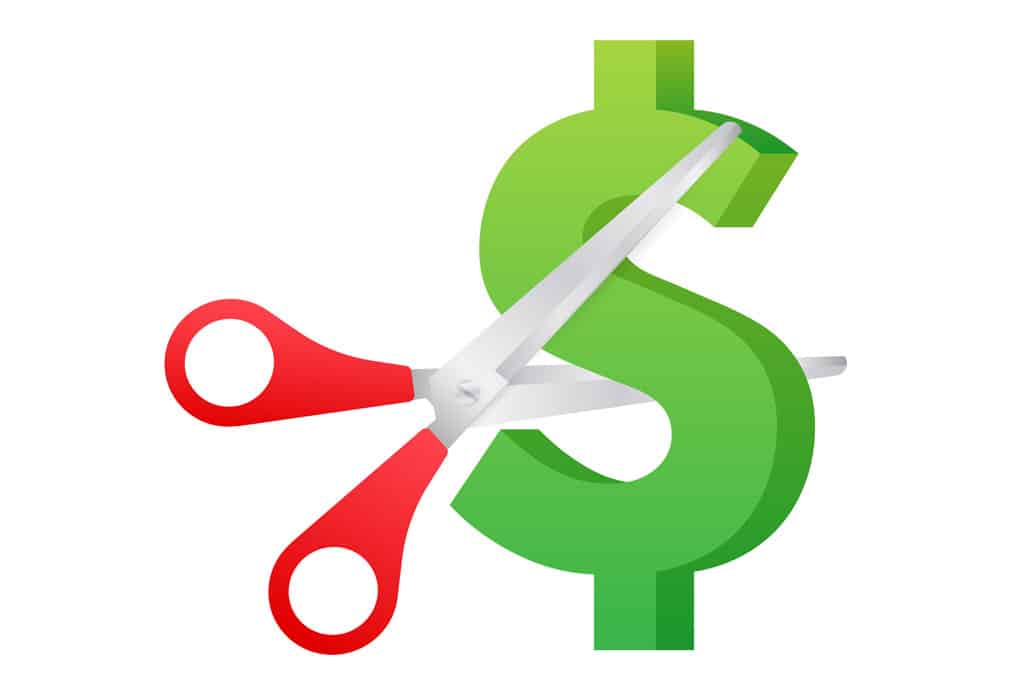 Write your own script – download our free script writing template.
Create your storyboard – download our storyboard template and guide.
Use free (legal) music – check out Facebook's Sound Collection and Incompetech.
Make a shorter video.
Use a mix of 2D and 3D animation instead of exclusively using 3D animation.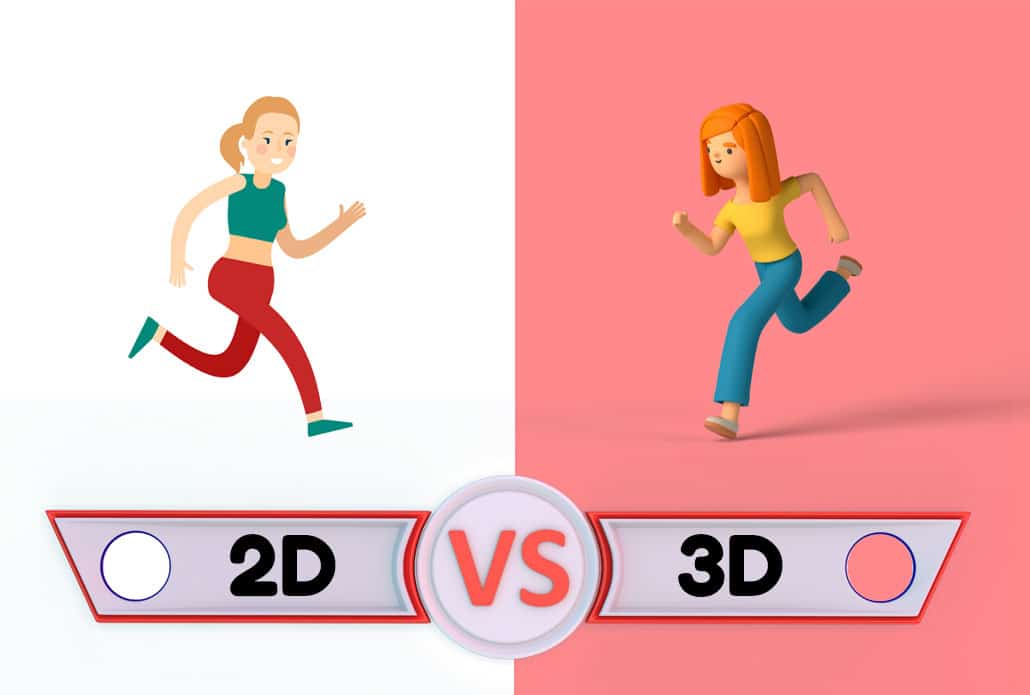 Use 3D models – we can save some time and money by buying a pre-created 3D models and customizing them for your animation.
Provide the voiceover for your animation.
Who are the industry leading 3D animation outsourcing companies?
There are numerous 3D animation outsourcing companies available, each with their own unique strengths and specializations. Here are a few to consider:

Video Igniter: Video Igniter (that's us ;) specializes in creating high-quality, custom animated videos for businesses, including explainer videos, product demos, and social media content. We offer a full range of animation services including 2D animation, 3D animation and frame by frame animation.
Yowza! Animation: Industry titans like Walt Disney Animation Studio and Warner Bros Animation have been outsourcing animation projects to Yowza for decades! This Toronto-based animation studio makes both 2D and 3D animations.
Illumination Studio: Illumination Studio is a global animation production company with expertise in 3D animation and visual effects. They have worked on a variety of projects, including feature films, television series, and commercials.
Remember to research and compare several companies before making a decision. Consider factors such as experience, portfolio quality, pricing, and turnaround times to find the best fit for your project.
Conclusion
3D animation outsourcing can be a cost-effective and efficient way to create compelling visuals for your business. By following the steps outlined in this guide, you can ensure a smooth outsourcing process and achieve outstanding results. Consider your project's scope, budget, and timeline, and explore various outsourcing companies to find the perfect partner for your animation needs.
Still have questions about 3D animation outsourcing?
Do you have a question about outsourcing a 3D animated video that wasn't addressed in this FAQ? Use this form to send us your question and we'll follow up with an answer. We'll also post the question and answer to this page so other people can benefit from the knowledge.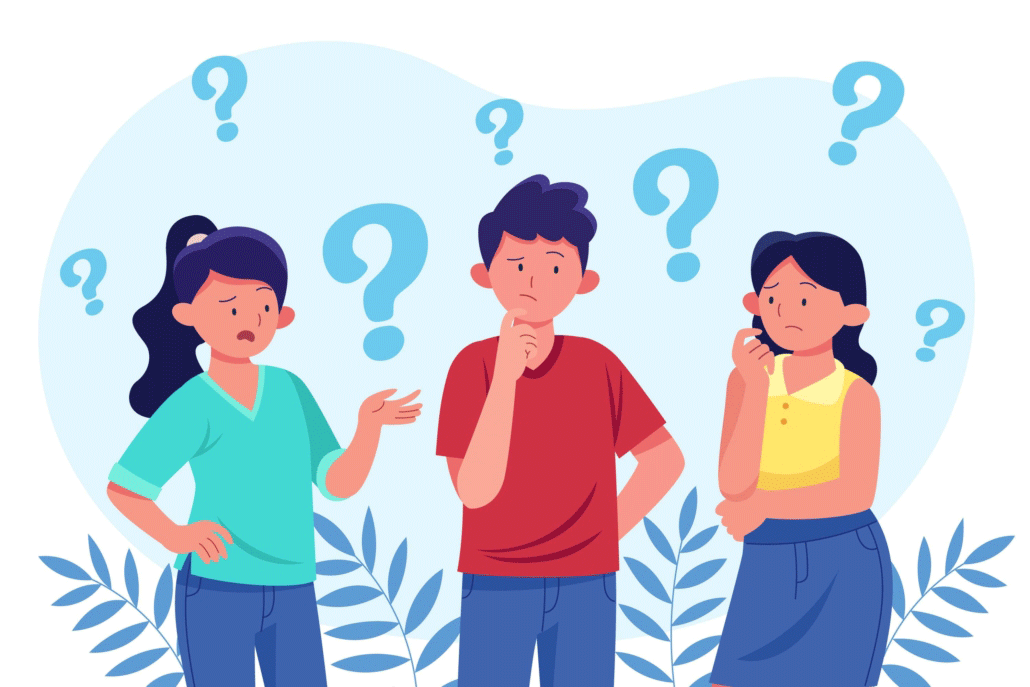 What is Video Igniter Animation?
Video Igniter Animation is an online animated video production service. By working with our team online, you can get your custom animated video produced faster and for less than hiring a brick and mortar animation studio.
We can help you create any kind of 2D animated video or 3D animation you can imagine. Check out our animated video portfolio!
Need help syndicating your animated video? Ask us about video promotion!
Watch our explainer video on our home page to learn more about how we can help you create an animated video. For examples of the kinds of animation our team can produce, check out the demo reel below:
Looking For An Animated Video Company In The U.S.?
Video Igniter is headquartered in Seattle, Washington.
Success Stories & Testimonials
"Video Igniter offered us the critical combination of creative value, clear communication, and patience with stakeholder feedback. We ended up with truly high-quality design assets for our video series largely due to the extra level of commitment — and the right balance of efficiencies with flexibility in the process when called for."
Larry Schlessinger – Sr. Creative Program Manager, Amazon Web Services
"Video Igniter came to us with a number of creative and engaging ideas and were able to create an exciting, impactful video in a short period of time. And the best part was that it cost much less than other options of similar quality. The video they made is a great marketing tool for us."
Alex Raymond – Founder, Kapta Systems
"I am beyond satisfied with my experience with Video Igniter. The first drafts of the work were almost exactly what I had in my head when developing the concept. After that each step along the way was seamless until arriving at a perfect finished product. And all this at a tremendous value. Anyone who has considered creating a marketing video should check out Video Igniter."
Anonymous Customer Feedback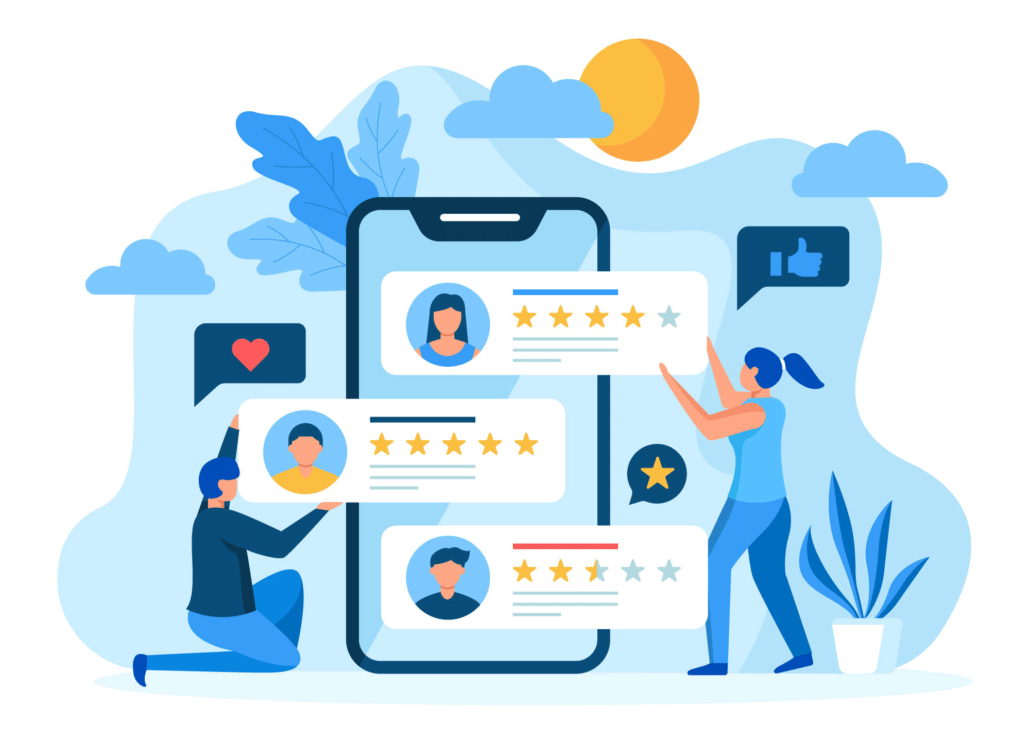 Get in touch!
Schedule a call with our production team to discuss your animated video project.
Get a quote for us to create your animated video.
Request access to our newest price sheet.
Create your Video Igniter account, fill out a creative brief for your video and we'll begin production as soon as we receive your production deposit.

https://videoigniter.com/wp-content/uploads/2023/05/3D-Animation-Outsourcing.svg
77.7
87.7
videoigniteradmin
/wp-content/uploads/2020/02/logo-v2.svg
videoigniteradmin
2023-05-03 20:16:51
2023-08-07 18:21:57
3D Animation Outsourcing