Getting A Voice Over For Your Animated Video
If you have a question about getting a voiceover for your video that isn't answered in this article, you can use our contact form to ask your question or click the image below to schedule a call with a member of our production team:
Voice Over Video Transcript:
This is The Video Igniter Show where we teach you all the ways you can use videos to improve your business. If you want to create an animated video with a voice over, need to know how to get a professional sounding recording. In this episode, you will learn where to get professional sounding voiceovers for your videos. I'll also teach you how you can make professional sounding voiceovers if you don't have the budget to hire a professional.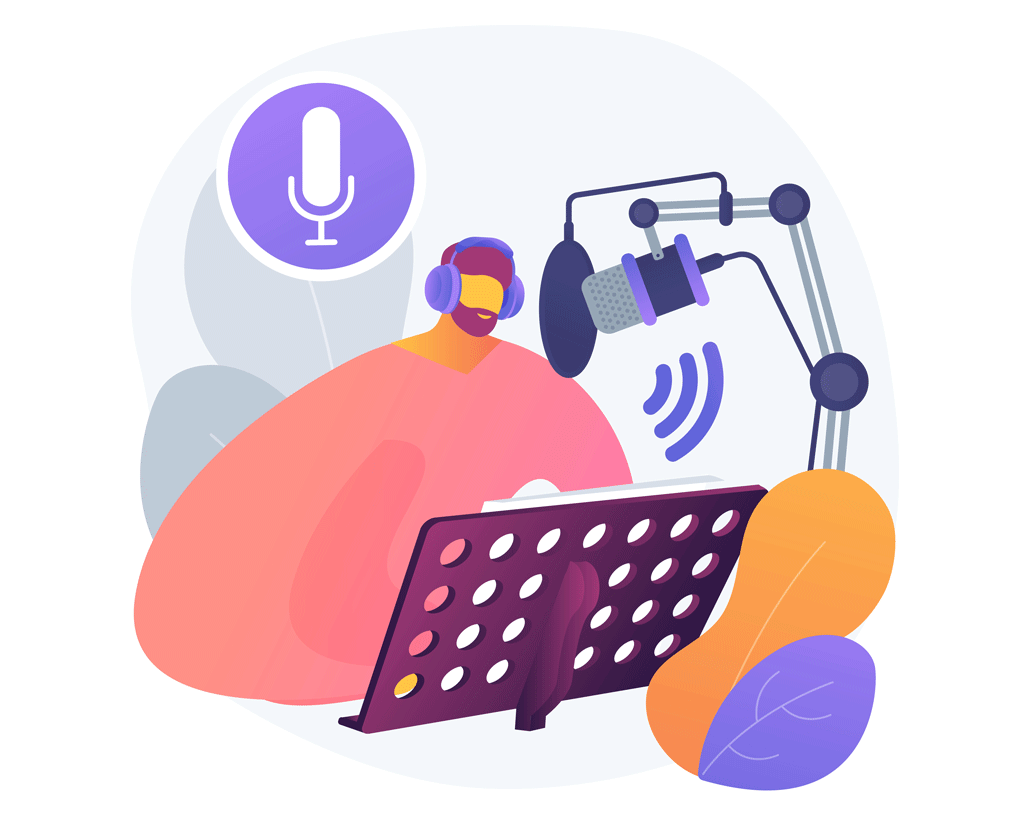 Where You Get Voice Overs Online?
Getting the right voice over has a massive impact on the way people perceive your video.
Popular online sites for buying voiceovers include Voicebunny.com, Voices.com, and Voices123.com. These sites let you browse recorded samples from their database of thousands of voiceover actors. I like using VoiceBunny.com because they make it easy for me to post a job and get three auditions custom made from my script. If I love one of the options, they produce the full voiceover. If I'm not happy with any of the auditions, they prepare three new custom auditions for me until we get one that sounds perfect.
How Much Does A Voice Over Cost?
On these sites, prices range from $50 to $500 per minute of recorded audio.
If you are looking for a more affordable option, you can check out fiverr.com. Even though Fiverr has a reputation for being a site to get things done cheaply, there are actually some very high quality, professional sounding voiceover artists that offer their services through the site.
Listen through their demo reel and pay attention to the prices they charge. Some will charge 5 dollars to record a 150 word script. Which is about a minute long. But many of the best people charge 5 dollars for every 10 to 30 seconds of audio they record.
How To Create Professional Quality Sounding Voice Overs For Free
If you're creating an animated video with a voice over and have a shoestring budget, here's a tip… You can use to record your own professional-sounding voiceovers for free.
What's the difference between an amateur sounding voice over and a professional-sounding voice over? The pro-quality voice over only records the voice and none of the background noise in the environment.
You can do this yourself at home if you have a phone or computer with a microphone built in. Just put a blanket over you and the recording device. Then, hit record and read your script.
Yes, it looks looks ridiculous, but you will be surprised how great the sound quality is. Plus, you don't need to spend a fortune on professional sound equipment.
That's all for this episode, thank you for watching. And if you want to support the show, share this with someone who will find it useful, For more content like this, please like and subscribe on our YouTube channel.
What is Video Igniter Animation?
Animated Video Demo Reel

https://videoigniter.com/wp-content/uploads/2022/03/Getting-A-Voice-Over-For-Your-Animated-Video-1.svg
77.66
87.74
videoigniteradmin
/wp-content/uploads/2020/02/logo-v2.svg
videoigniteradmin
2022-03-10 01:04:12
2023-07-12 21:50:15
Getting A Voice Over For Your Animated Video