Animated Logo Video FAQ + Examples
Help your brand stick out and become more memorable by turning it into an animated logo video. Animated logos add extra personality to your brand image and helps people form more associations with your brand. In this article, we answer the most frequently asked questions people ask about creating an animated logo video for their company.
But first, let's take a look at some examples of animated logos…
Animated Logo Video Examples
If you have a question about animated logos that isn't answered in this article, you can use our contact form to ask your question or click the image below to schedule a call with a member of our production team:

How to make an animated logo video online
First off – you need to figure out who is going to produce your custom animated video logo. Scroll down to see resources about how to find a video animator for your project – or you can read about us to see if we're a good fit for you: Video Igniter Animation.
Questionnaire
Production gets started with a questionnaire that we send you to learn more about your brand, brand personality and visual style preferences. This information helps inform all visual and motion design decisions for your animated logo.
Writeup
We'll review your information and brainstorm several concepts for your logo animation. After we write out our ideas we'll send them to you for your thoughts. Your feedback helps us refine the best concept(s). At this point in production, the goal is to get as concrete as we can about the description of the visual design so that we can hand it off to the illustration team to develop some sketches.
Sketches
Once your concept is approved, our art team will develop sketches for your animated logo. This helps us create and refine the motion design and the timing of the animation overall. You will get a chance to review the concept art and request revisions before we move forward with production.
Design
After the sketches have been approved, our team will develop the art for your animated logo. Since your logo is the key focus of the animation, we usually just need to design the motion accents that will compliment and move around your logo as it animates into view.
You will be given an opportunity to review the design assets and request revisions before we animate your logo.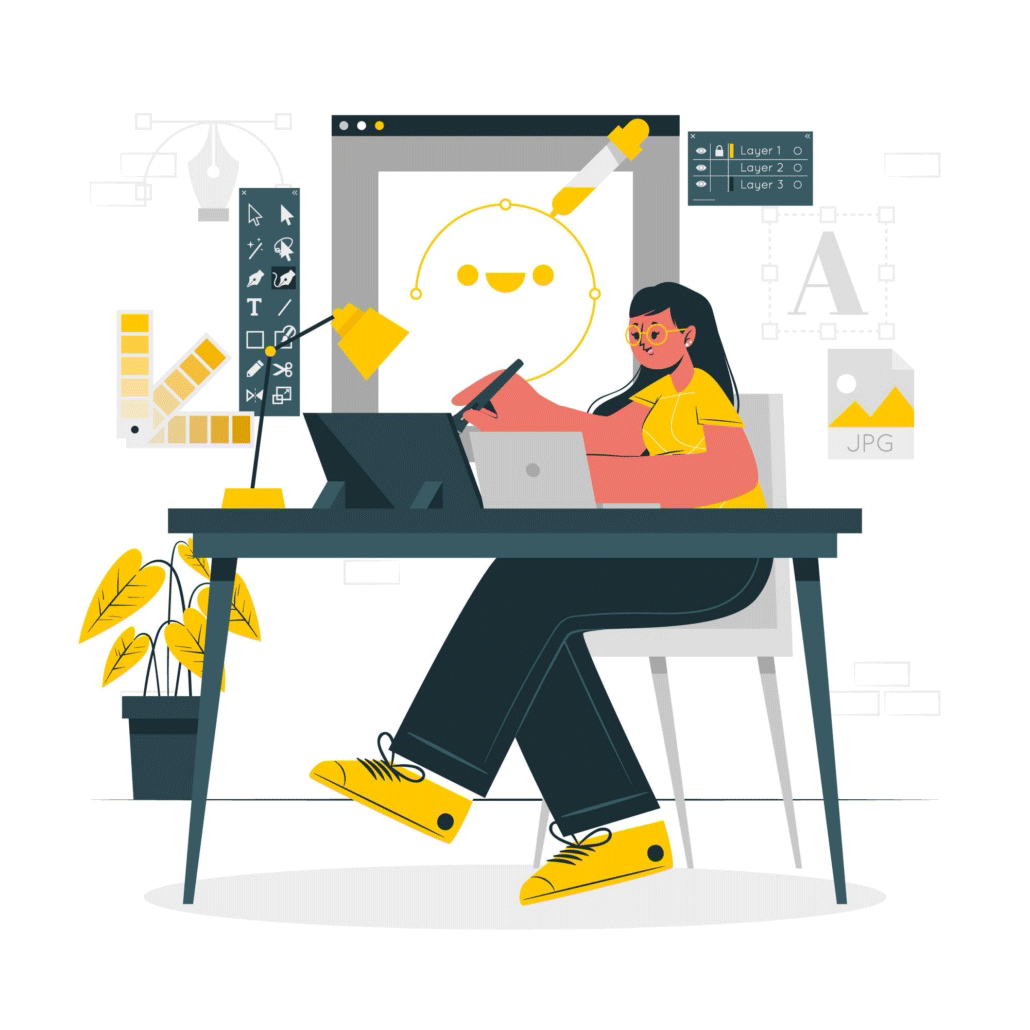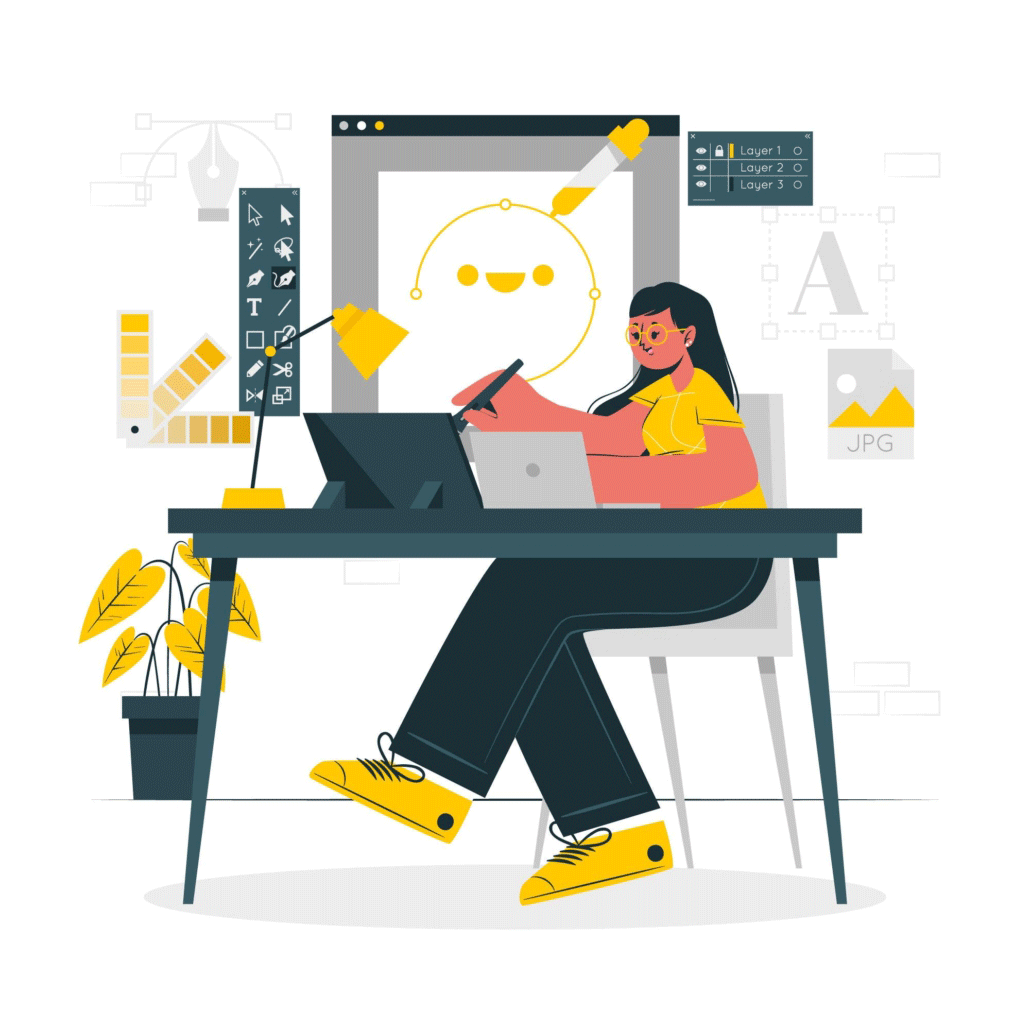 Animation
Now that the art is approved, it's time to animate. If your animation uses 2D computer animation, it should only take a few days to create all the motion design. If your animated video logo uses 3D animation or frame by frame animation, it could take up to a week or more to create the first draft. When the first draft is ready, we recommend giving it a detailed review with your internal team and members of your target audience. Collect everyone's feedback and send it to us so we can incorporate your edits and deliver the final draft of your animated logo video.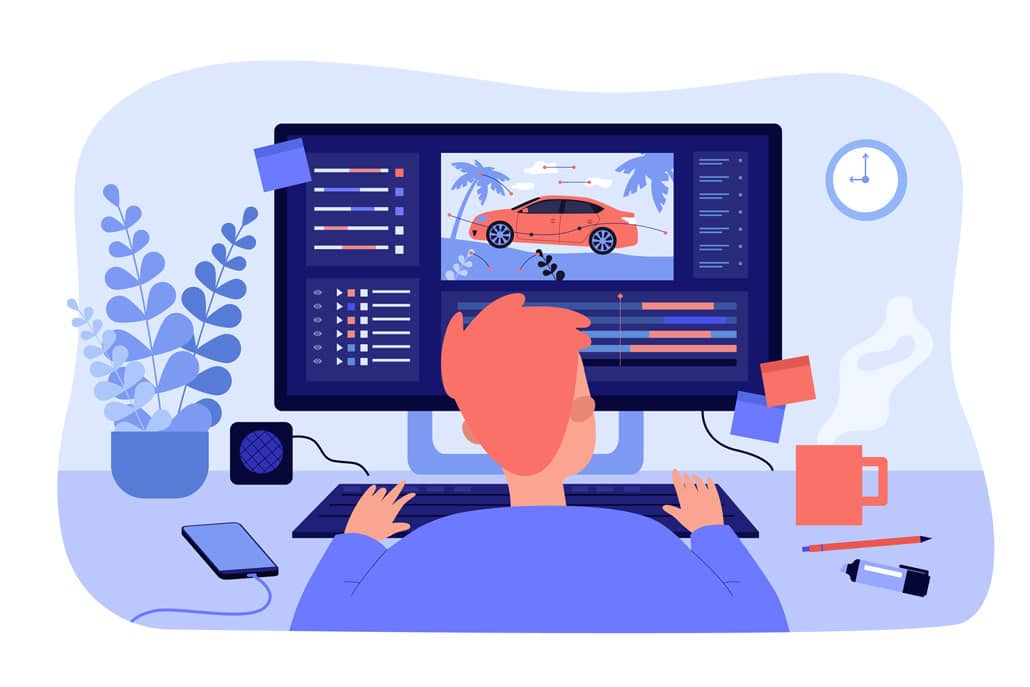 Sound Design* (optional)
For that extra spark of personality and presentation, consider adding some sound design or sampling a short clip from a stock soundtrack while your logo is animating into view. Sound can be used to make your logo sound like it is physically being created on scene. It can also be used like a jingle to help make your logo and brand a little more memorable.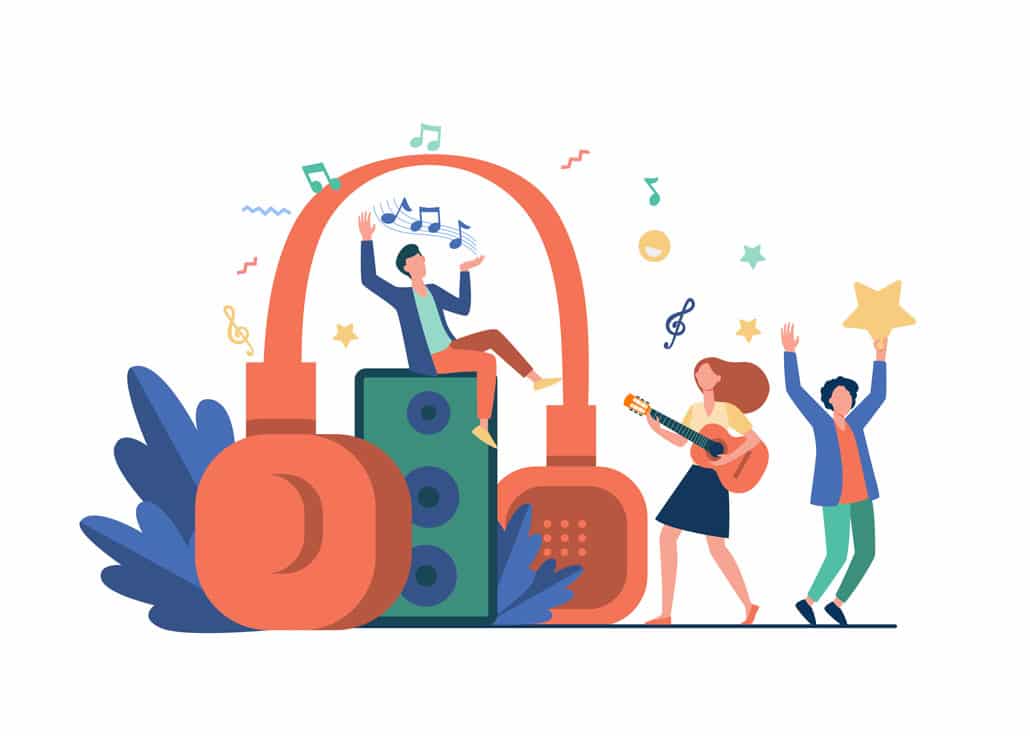 What to look for when hiring an animated logo video maker?
If you're interested in hiring someone to make an animated video logo, take a look at their video portfolio to review the quality of their work. It's also worth asking about their design process, pricing structure and the amount of revisions you get when working with them.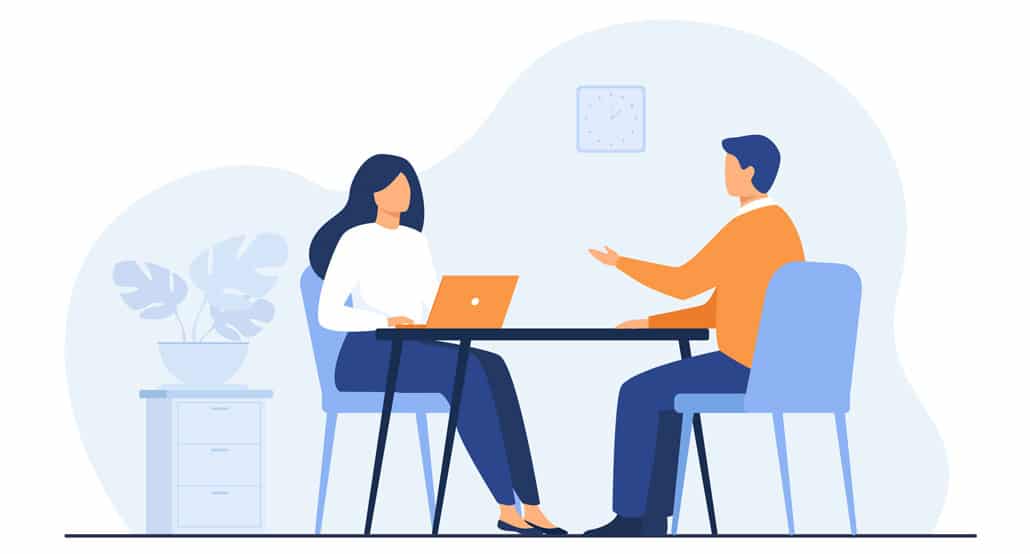 Resources to help you find an animator to create your animated logo:
Why do companies create animated logos for their video intro?
Instantly identify who is bringing the message to you.
It's a common tactic for advertisers to flash a logo at the beginning of an advertisement to enable viewers to quickly contextualize who is presenting the content of the ad. Animating your logo instead of flashing a static logo helps to draw the viewer's focus where as flashing a static logo could make viewers more likely to look away and ignore the ad.
Add personality to your logo and enhance how people feel about your brand
Creative motion design applied to your logo is an opportunity to express and enhance the visual identity and personality of your brand.
Are there any online animated video logo makers?
Yes! You can find freelancers on sites like Fiverr and Upwork. You can use stock motion design templates from Canva to create an animated logo. Or, you can use Video Igniter – the online animated video maker to tell our animators what you want them to create, and they will work with you online to make and revise your custom animated logo. To learn more about the different types of online animated video makers, check out this companion article: https://videoigniter.com/animated-logo-video/
What does it cost to make an animated logo?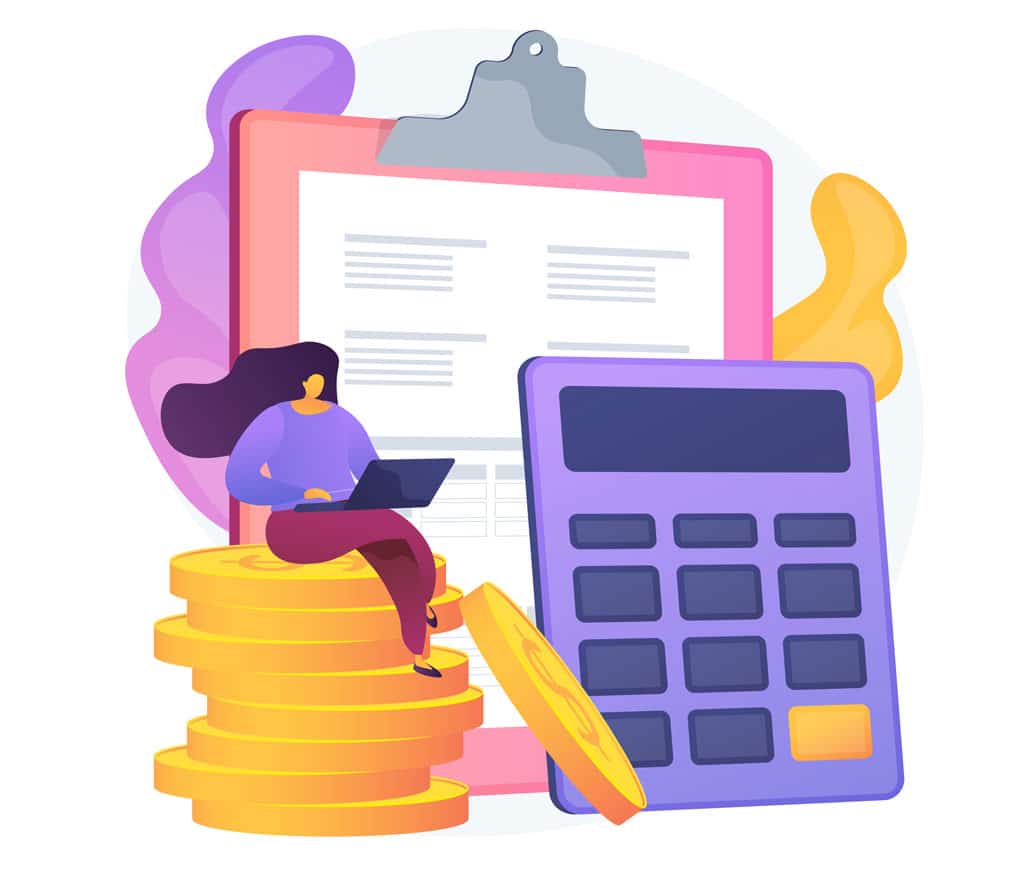 There isn't a straight forward answer to this question beyond: you get what you pay for. With longer animated videos, it's easier to estimate cost based on the length and style of the animated video being created. Animated logos aren't as easy to generate a price range without discussing what you are looking for. There could be a lot of intricate motion design we need to create – or it could be a very simple animation. Maybe it's 2D. Maybe it's 3D. We also need to discuss how you want to present your brand's personality within the animated logo.
Schedule a call with our production team to discuss your animated video logo project.
How long does it take to make an animated video logo?
Depends on the complexity of the motion design, the use of 2D, 3D and or frame by frame animation, and whether or not we will be doing paid viewer testing to see how your target customers perceive your animated video logo. Budget 1-4 weeks for the creation of your animated video logo.
How long should my animated logo be?
~1-5 seconds long.
Hire Video Igniter To Create Your Animated Logo Video Intro!
Video Igniter creates 2D and 3D animated videos for world class brands like T-Mobile, Amazon Web Services and Snoop Dogg at prices startups can afford.
Here are 20+ reasons companies choose to use Video Igniter when they want to get a custom animated video created.
We're a global company offering our animated video services to clients around the world, 24/7.
Animated Video Demo Reel:
Success Stories & Testimonials
"I run a video production company and outsource animation. The team at Video Igniter did a great job in taking the concept I very crudely drew out and made it into a beautiful animation. The review process was easy and their turnaround time was very quick. I'd def recommend them if you're looking for an animation project."
Pat Henderson – Founder, Path8 Productions
"I found exactly what I needed: custom animated production with lots of options, fair price and fast communication. I loved working with the Video Igniter Team. Million thanks."
Antonina Rome, MD – Bioresona
"Video Igniter came to us with a number of creative and engaging ideas and were able to create an exciting, impactful video in a short period of time. And the best part was that it cost much less than other options of similar quality. The video they made is a great marketing tool for us."
Alex Raymond – Founder, Kapta Systems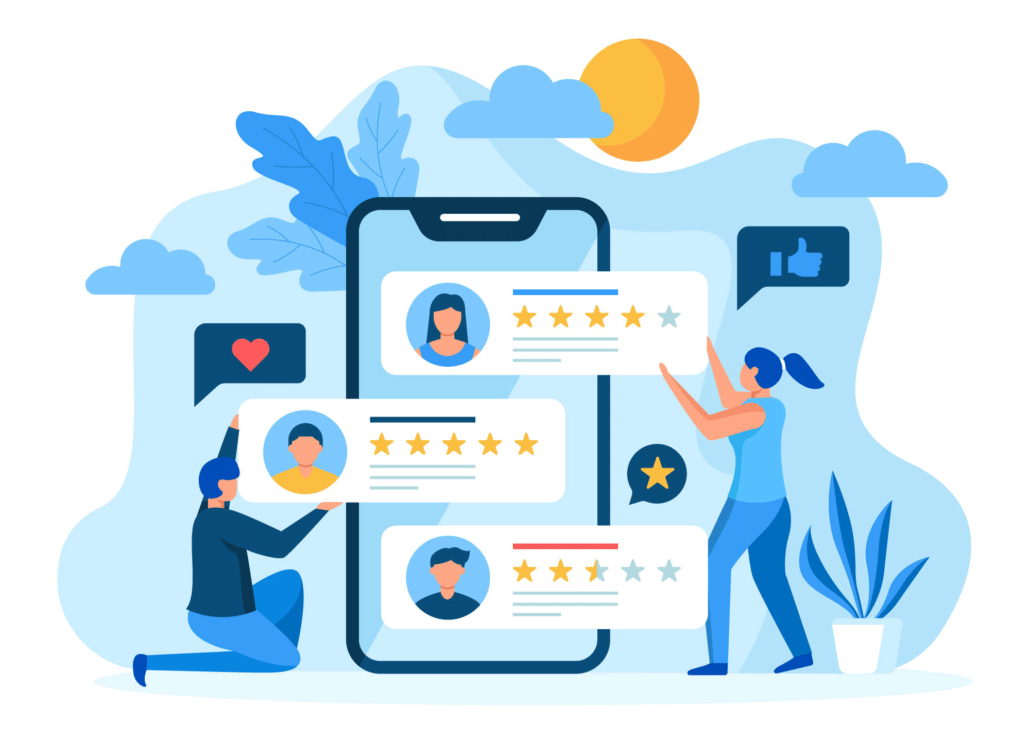 Get In Touch
Schedule a call with our production team to discuss the production of animated video logo.
Get a custom quote for us to create your animated logo.
Request access to our newest price sheet.
Create your Video Igniter account.
Fill out a creative brief, and we'll start creating your animated logo.

https://videoigniter.com/wp-content/uploads/2022/11/Animated-Logo-Video.svg
77.66
87.74
videoigniteradmin
/wp-content/uploads/2020/02/logo-v2.svg
videoigniteradmin
2022-11-21 23:16:56
2023-08-04 19:58:59
Animated Logo Video FAQ + Examples