Commercial Video Production
If you're looking for an animated commercial video production company, you're in the right place! Video Igniter Animation has over a decade of experience helping Fortune 500 companies, agencies and startups produce successful, high performing animated video campaigns for YouTube, social media platforms and traditional broadcast media.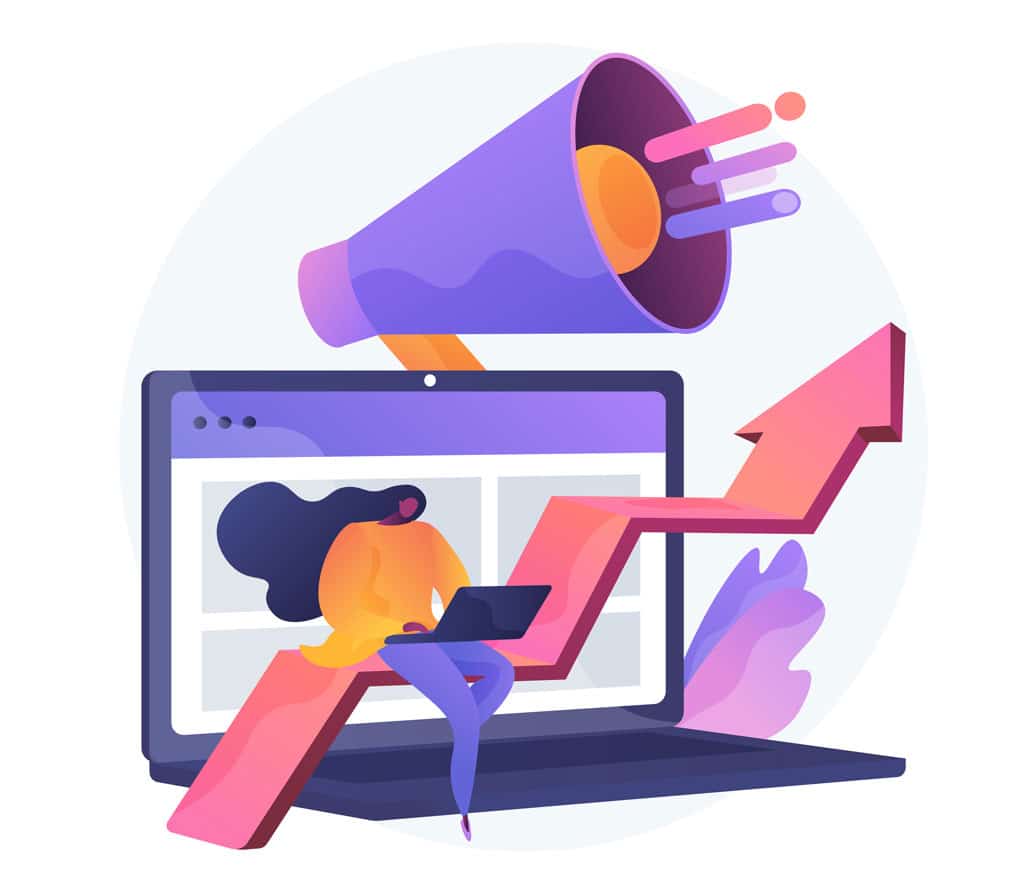 Commercial Video Production Examples
What are the benefits of animated commercial video ads?
Animated commercial video ads can help you generate a lot of awareness, traffic and sales in a reasonably short amount of time.
Animation bright colorful images help your message stand out in the ocean of 'live action' filmed commercials. Additionally, animated visuals helps keep viewers focused on your message longer while improving their comprehension and retenention of the information presented.
Why choose Video Igniter to be your commercial video production company?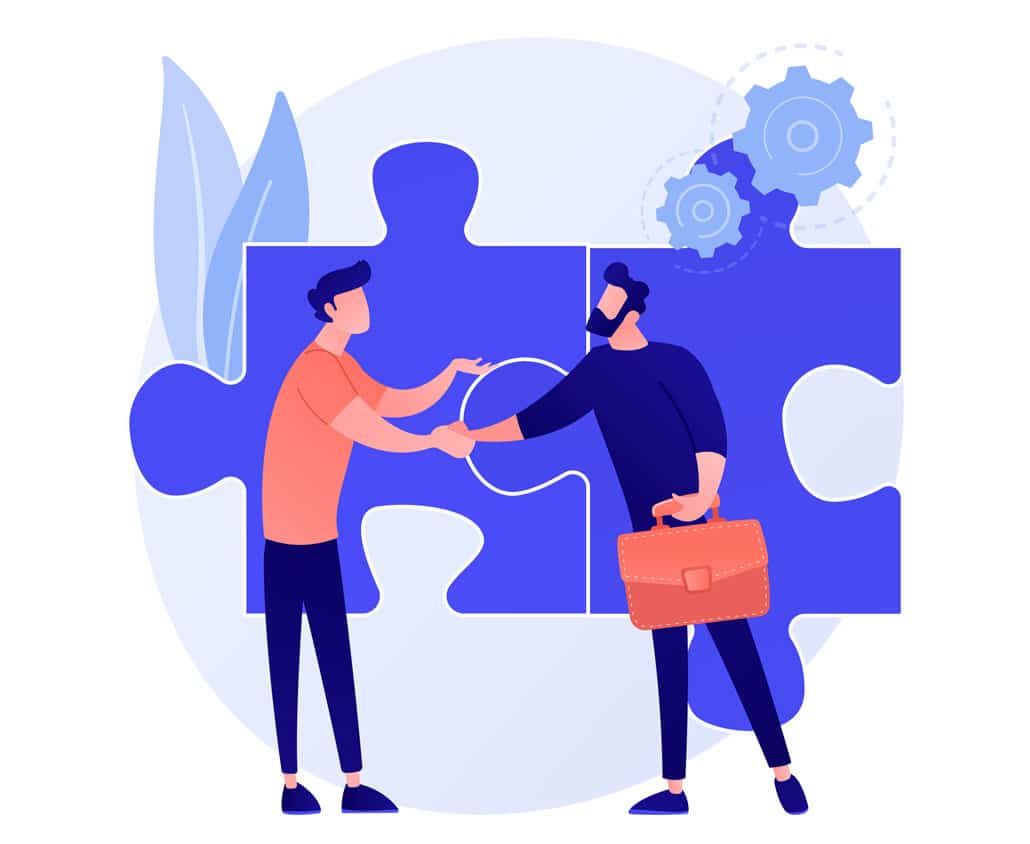 Video Igniter's commercial production team will help you develop custom animated eye-candy visuals and a compelling script that speaks directly to your target audience's specific needs.
In addition to producing your animated promotional video, our team of seasoned video promotion professionals will develop a media plan to get your video in front of the right buyers at the right time on the right platform(s).
On top of this, we will help you produce multiple versions of your animated commercial video that we can test to see which one is most cost-effective for supporting your business objectives. Once we can determine which variation has the highest video conversion rate, we'll make it the primary video in your campaign. From there, we'll work with your team to help you profitably scale up your ad spend.
What does making an animated commercial video entail?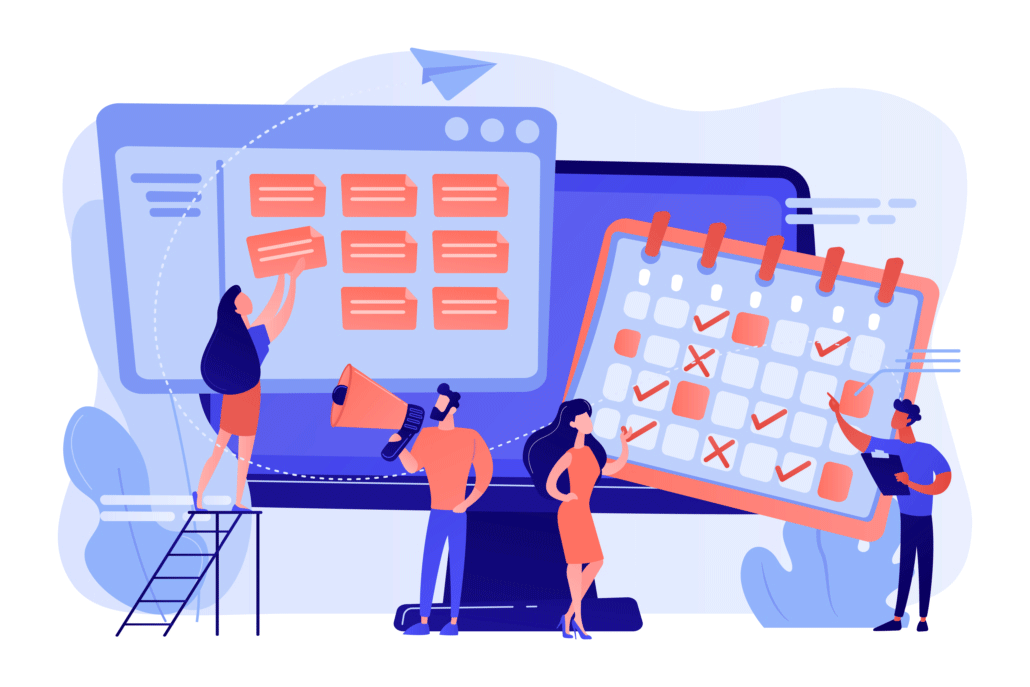 In most cases, the goal is to create an animated video that is 30 seconds or less which delights viewers, highlight's your brand's personality and motivates them to respond to your call to action at the end of your video.
In order to achieve this, we'll spend time with you to research and test which message(s) and keywords resonate most with your audience.
We use this knowledge to develop your script and identify relevant platforms to reach your audience.
Then, we create your video and several variations to test different messages.
Once they get your approval, we ensure your website is set up for proper media tracking to ensure we can tell which video ads are working and which ones aren't. Then we start running small scale targeted ad tests to see which videos, messages and platforms are driving results.
From there, we'll fine tune the targeting and allocate more budget towards the platforms and videos that are delivering the most results.
With is the video production process for commercial ads?
Questionnaire/Phone Call

Commercial video production begins with a questionnaire or a phone call to learn what the business and communication goals are for your video promotion campaign. We also use this as an opportunity to learn about your target audience and what sort of visual and creative concepts you have in mind for your video. If you don't have any, that's ok! We can help where ever you're starting from.
Audience Research
Our team will spend time researching your target audience to learn more about the kinds problems they experience and how your product/service can help make their lives better. We'll then propose several keywords and marketing phrases for the commercial video production to center around.
In some cases, we'll do some market testing of these words before we develop the script. In other cases, we can get great data from Google to see which keywords & messages have a high probability of converting. When this happens, we'll take our top selections and use them to develop several variations of your animated commercial. Then we'll test the variations with small ad buys to see which variation(s) are the most effective.
Write the video script for your commercial
Now that we have identified which key message(s) we are going to focus on, we can develop your script around the presentation of that message so that it leads to a compelling call to action at the end of your ad.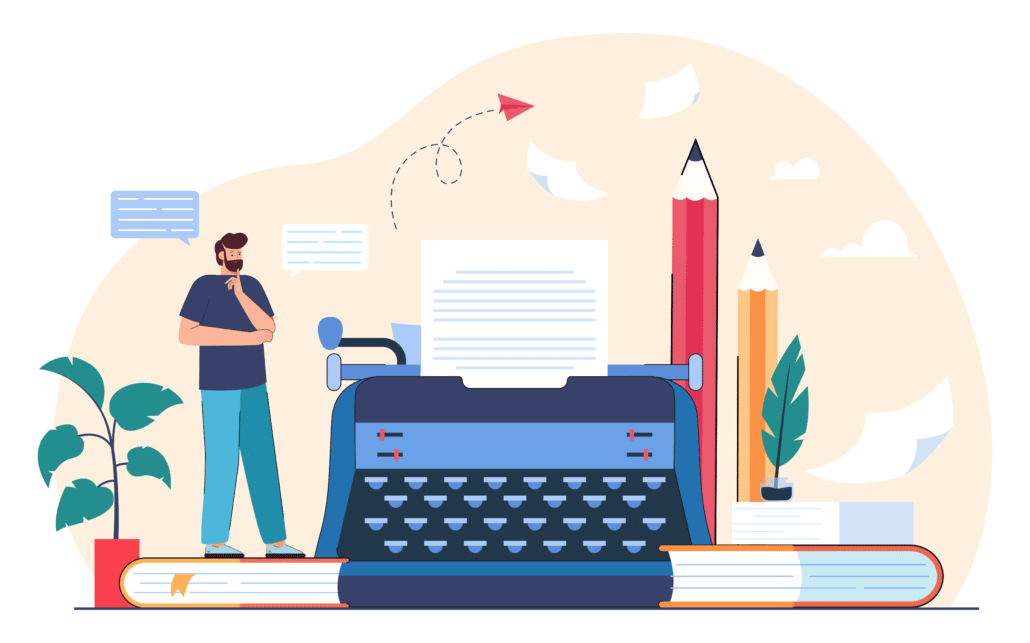 Depending on the size of your budget and the amount of time we have to produce your animated commercial, we may take some time to do further testing of your script with your target audience to ensure it's on track.
You will get an opportunity to review the script and do your own independent review with members of your target audience. Send us your feedback and we'll incorporate your revisions so that you can approve the script for production.
Produce the storyboard for your commercial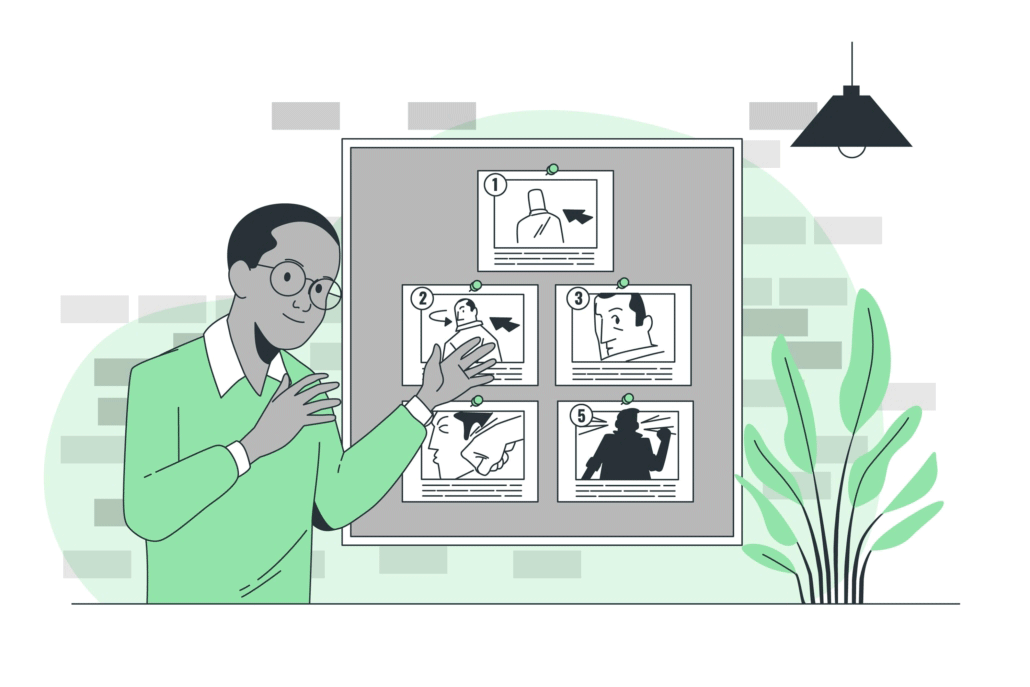 After your script is approved, we'll turn it into a storyboard. This acts as a set of instructions for the illustration and animation teams so they know what they're supposed to create.
When you are reviewing this asset, focus on the ideas for the visual concepts that will bring each part of your script to life. At this point, the script should more or less be locked in. We can still make minor modifications to the script if it helps the visuals flow more effectively.
Record the voiceover for your commercial
Once the storyboard is approved, we will help audition voiceover actors for your commercial. We'll get a few auditions recorded for each voice that's used in your animated commercial.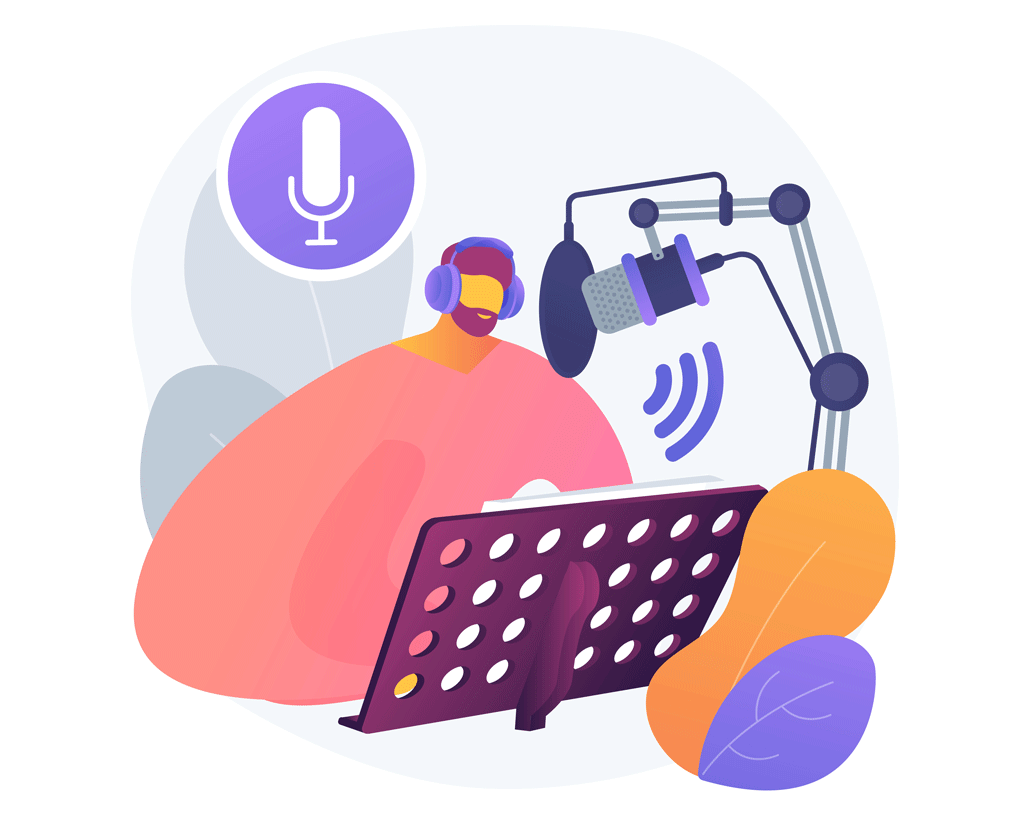 You get to review all the options and tell us know which is your favorite. Then, we'll hire your selected voiceover artists to record the full voiceover. You get another opportunity to review the audio track and request revisions before approving the recording(s) for production.
License a commercial soundtrack for your video
Depending on the size of your production budget, we'll either help you source the production of a custom soundtrack for your animated commercial – or we can help you license an existing soundtrack for online and traditional broadcast media.
Create illustrations for your animated commercial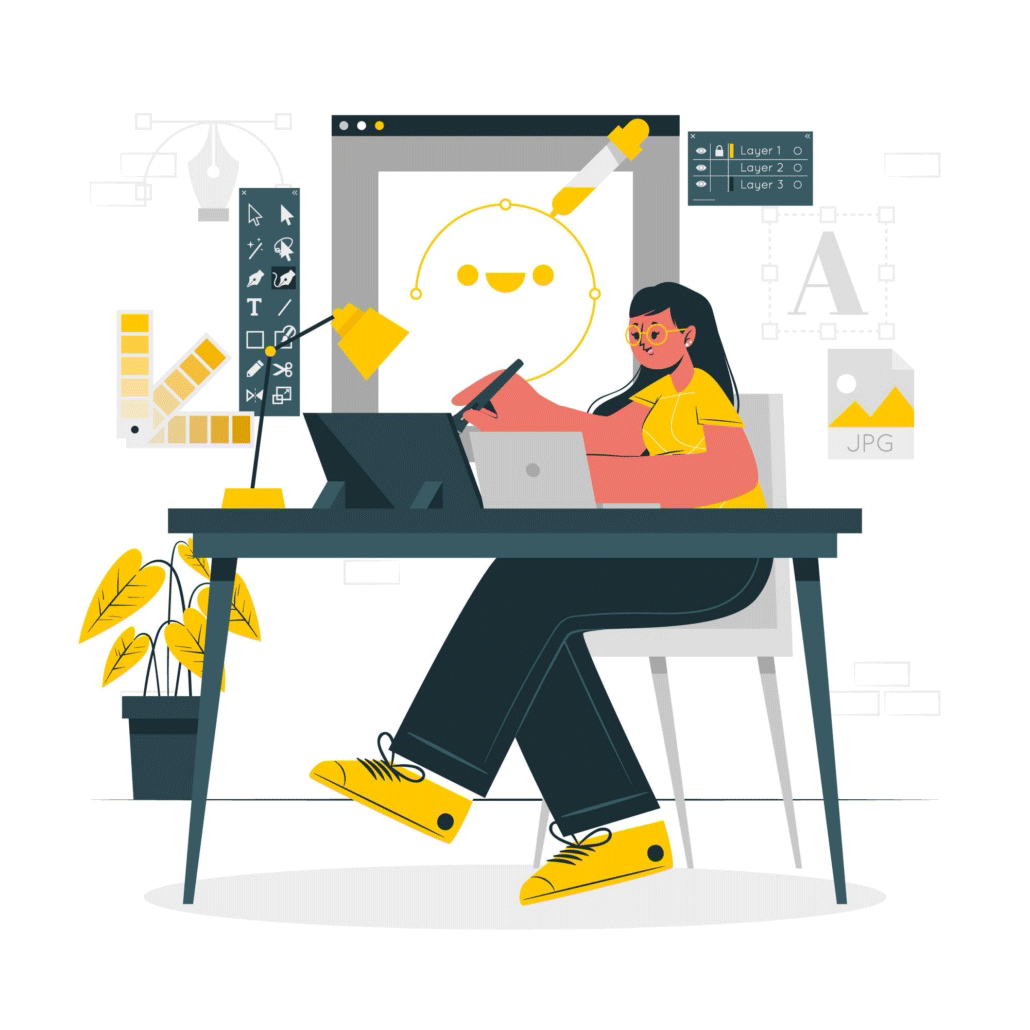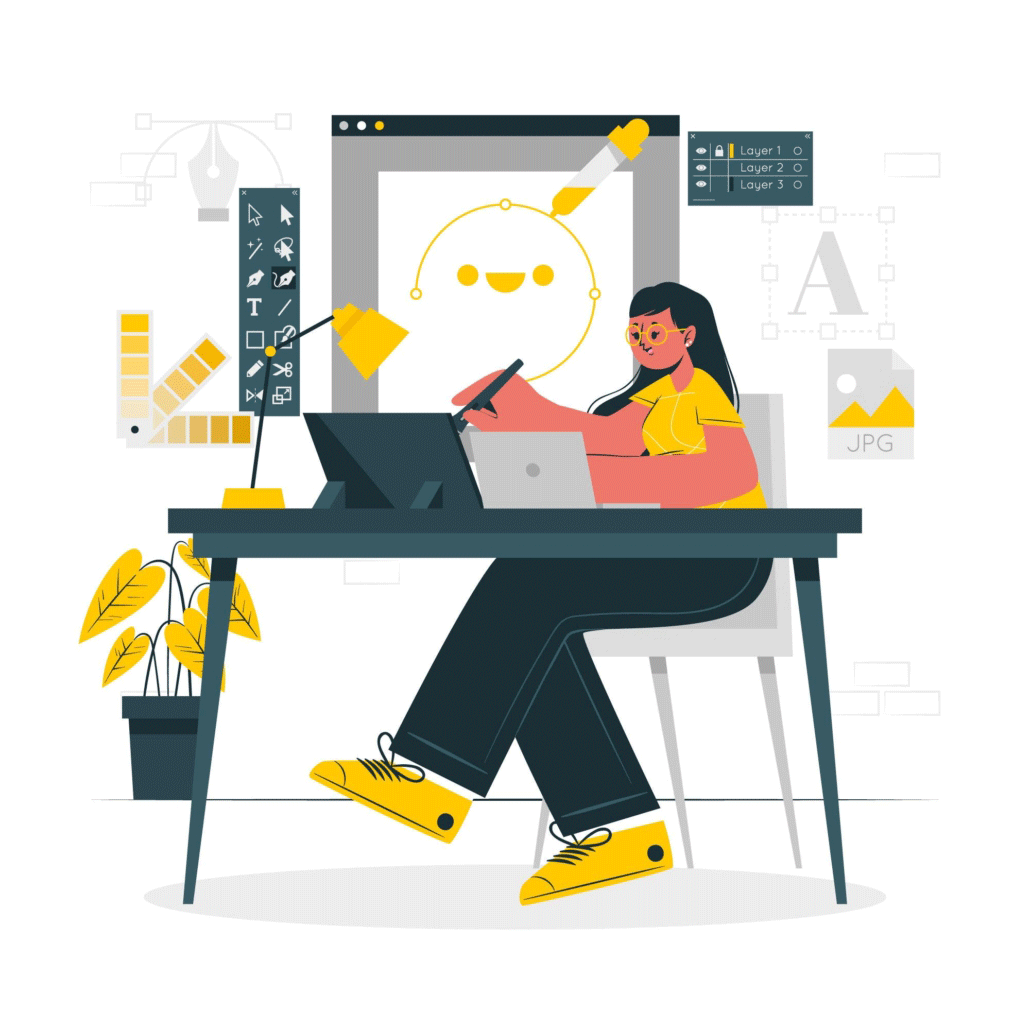 As soon as your storyboard is approved, our commercial art director will begin developing concept art for your animation. You will receive multiple concepts to review.

Share your honest feedback with the art director. Let them know which concept(s) you prefer and what you dislike. You can continue to work with the art director to refine the style of the concept art until you're thrilled with it.
Once the concept art is approved, we'll create all of the illustrations for your animated commercial ad. You get an opportunity to review all of the custom illustrations and request revisions before approving the art for production.
Produce your animated commercial
Now that your voiceover and illustrations are approved, we can animate your commercial. The animation phase of commercial video production can take 1-4 weeks for a 30-second spot. 2D animations may only take 1-2 weeks; 3D animated videos require more time to get all the work done.
When we send you the first draft, give it a detailed internal review. Ideally, you should review it with members of your target audience. If needed, we can also help with this.
After the review, send us your revisions and we'll incorporate them before rendering out the final draft. We'll also produce several variations of your commercial at this time.
Start your commercial ad campaign
Now that your video ad(s) are ready to go, we can begin your campaign! Campaigns tend to start with small scale tests on different platforms to identify which ones deliver scalable results. After we've identified which platforms and variation(s) of your video are most effective, we'll focus your ad budget on the version(s) that are delivering the best results.
After we've identified the winning video(s), we can continue to work with you to gradually scale up your ad buy. As the videos deliver more sales, your company can allocate a larger budget to video promotion, which, in turn, will result in even more sales.
How much does animated commercial video production cost?
There are three different costs associated with commercial video production:
Research
Commercial Video Production
Video Promotion & Campaign Optimization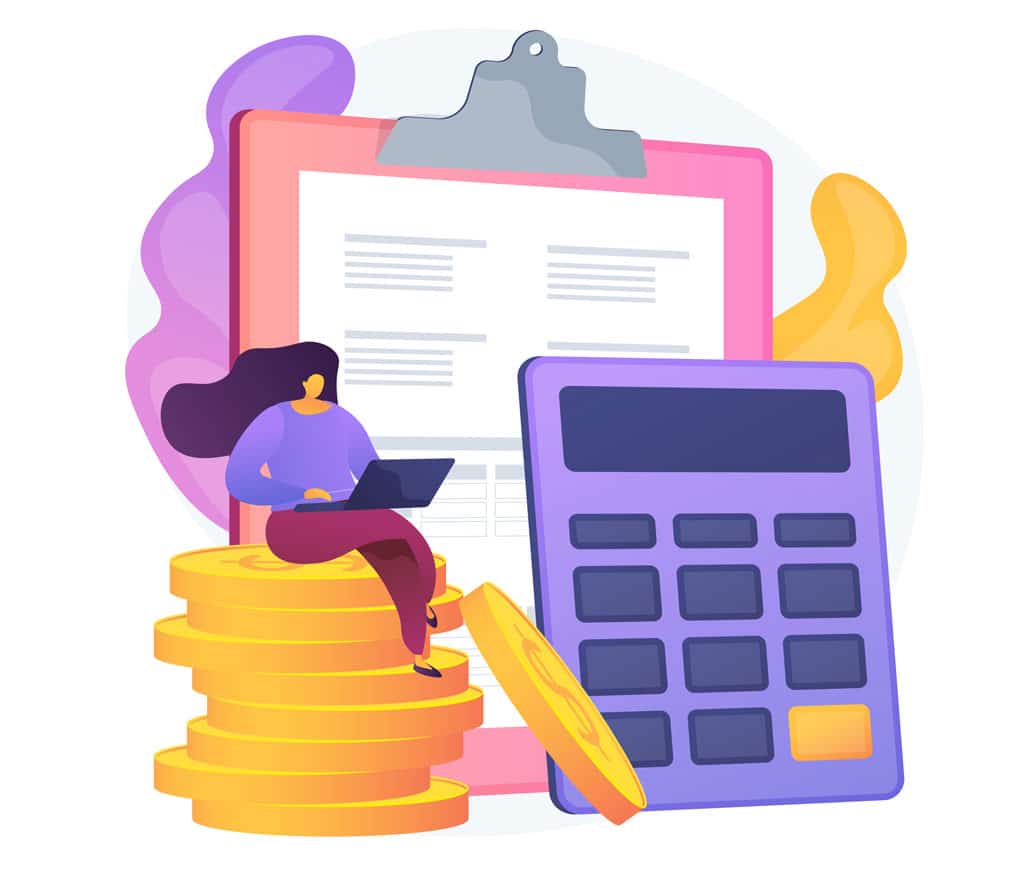 We offer all three commercial video production services and understand that some clients need help with everything while others may just need help with one or two things.
To give you a ballpark, here are some price ranges for each of the three commercial video production costs.
Research: $2,500-$10,000
The first part of the commercial video production budget goes towards researching, identifying and testing which words, messages and platforms are going to be most effective for reaching your target audience with your video campaign.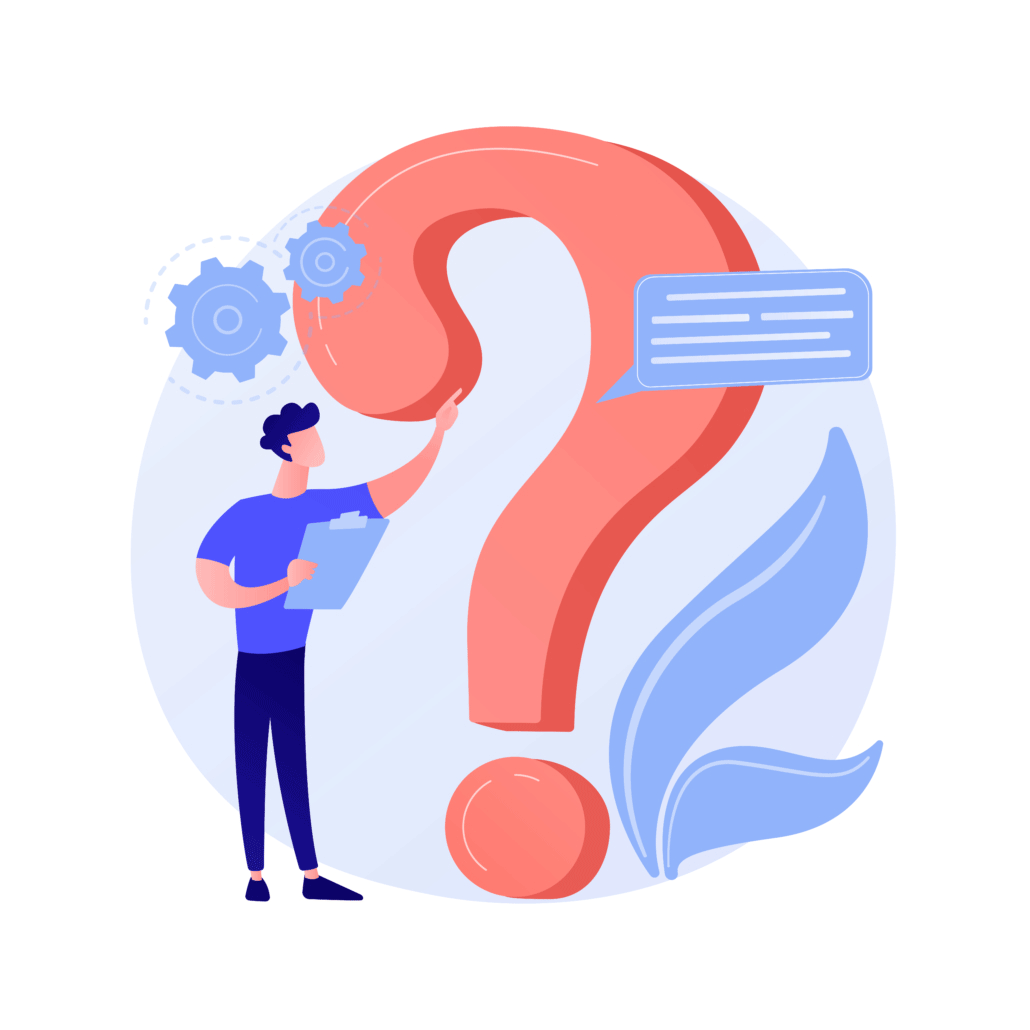 Commercial Video Production: $3,000-$50,000+
Simple, 2D animations can be made for under $5,000. However, one of our goals with animated commercial video production is to create a stellar first impression. This means making gorgeous, original animated eye-candy visuals for people to enjoy. With a budget north of $10,000 we can help you develop more high end visual design using hand drawn frame-by frame animations and 3D animation.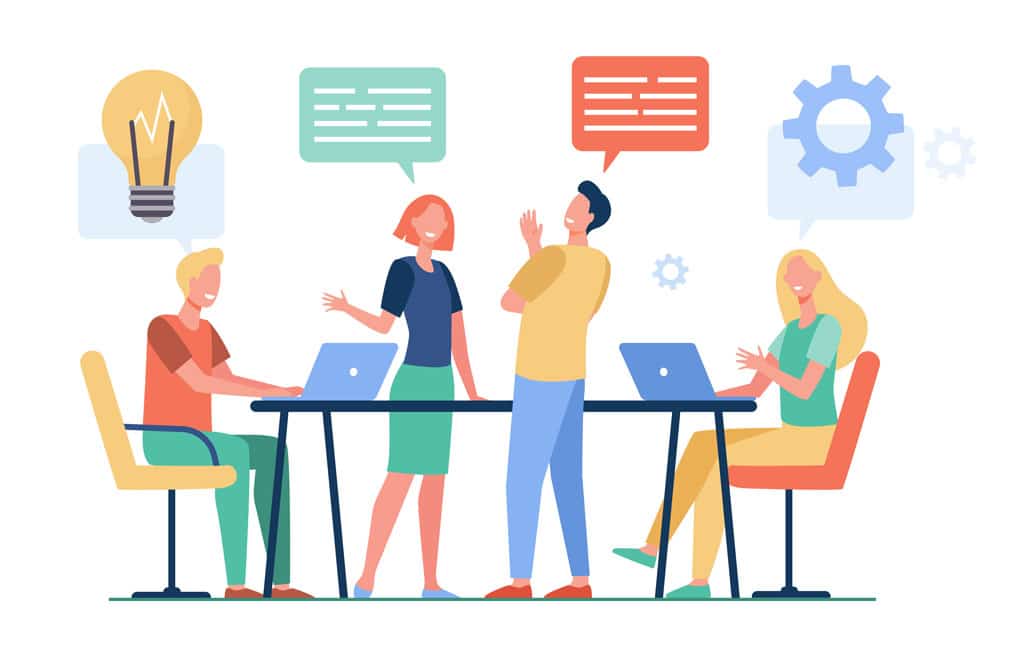 Video Promotion & Campaign Optimization: $3,000-$100,000+/month
For most campaigns, we like to spend the first 3 months doing smaller-scale ad tests to see which variation of your video performs best on different platforms. Once we've dialed in the most cost-effective ad-buys, we'll work with you to profitably scale up your ad spend.
Other campaigns may only run for a few weeks – these types of campaigns will focus on message and audience testing earlier in the production process to hone in on one or two video variations to run during the condensed promotion period.
How long does it take to make an animated commercial video?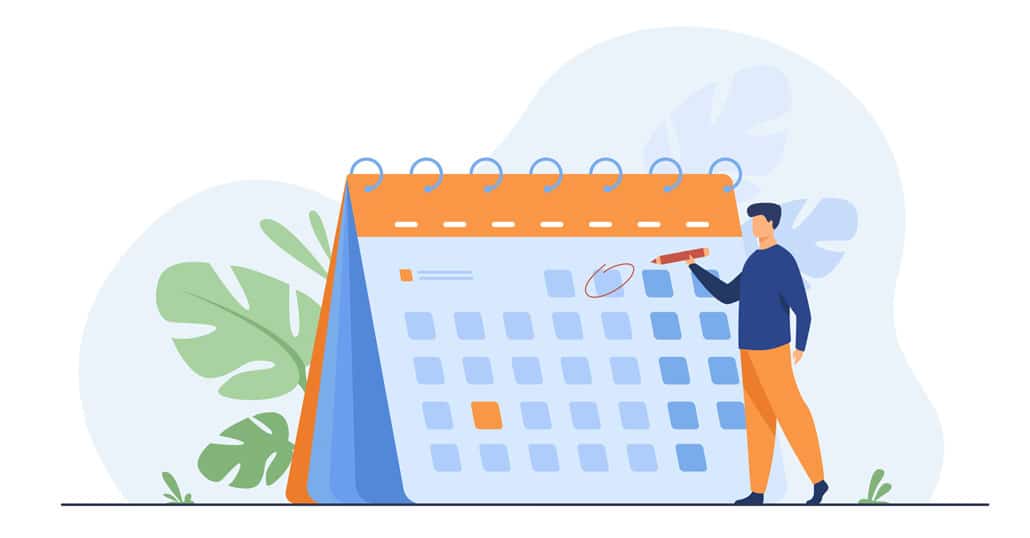 Most 30 second animated videos can be produced in 2-5 weeks if you already have your script developed. Commercials using advanced animation techniques like 3D animation or frame by frame animation will take more time to produce.
Need your video fast? We offer rush delivery animation.
Want to figure out how quickly we can make your animated commercial? Click here to send us a message.
Still have questions about animated commercial video production?
Do you have a question about animated commercial video production that wasn't addressed in this FAQ? Use this form to send us your question and we'll follow up with an answer. We'll also post the question and answer to this page so other people can benefit from the knowledge.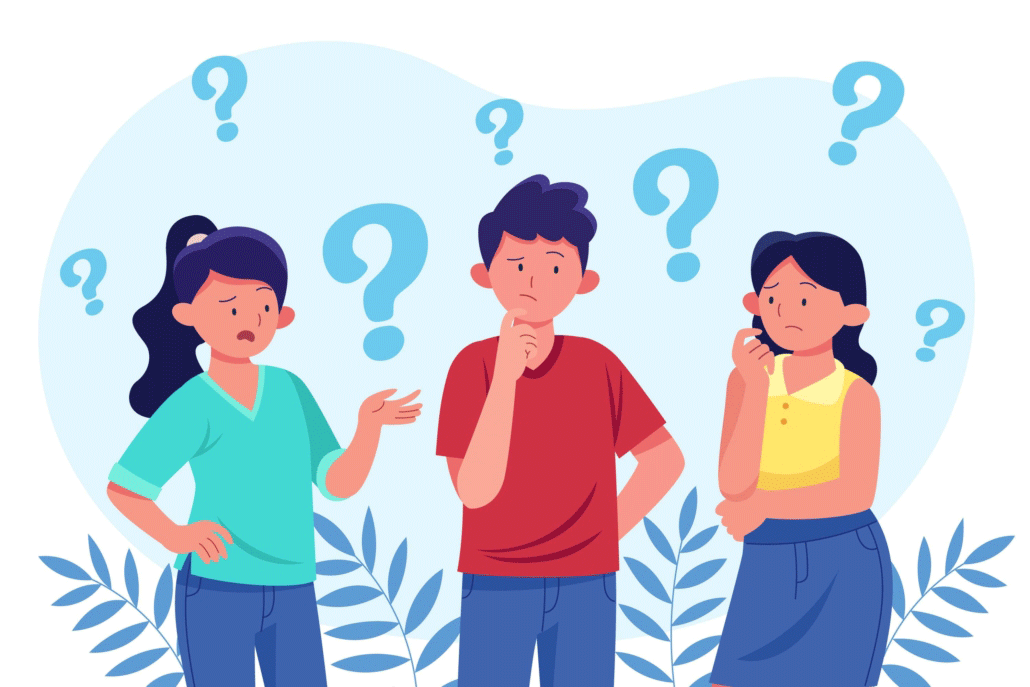 What is Video Igniter Animation?
Video Igniter Animation is an online animated video production service. When you use our online production platform to work with our animation team, you can get your custom animated video produced faster and for less than hiring a traditional brick and mortar animation studio.
We can help you create any kind of 2D animated video or 3D animation you can imagine. Check out our animated video portfolio!
Need help syndicating your animated video? Ask us about video promotion!
Watch our explainer video on our home page to learn more about how we can help you create an animated video. For examples of the kinds of animation our team can produce, check out the demo reel below:
Looking For A Commercial Video Production Company In The U.S.?
Video Igniter is headquartered in Seattle, Washington.
Success Stories & Testimonials
"Video Igniter came to us with a number of creative and engaging ideas and were able to create an exciting, impactful video in a short period of time. And the best part was that it cost much less than other options of similar quality. The video they made is a great marketing tool for us."
Alex Raymond – Founder, Kapta Systems
"Video Igniter offered us the critical combination of creative value, clear communication, and patience with stakeholder feedback. We ended up with truly high-quality design assets for our video series largely due to the extra level of commitment — and the right balance of efficiencies with flexibility in the process when called for."
Larry Schlessinger – Sr. Creative Program Manager, Amazon Web Services
"I am beyond satisfied with my experience with Video Igniter. The first drafts of the work were almost exactly what I had in my head when developing the concept. After that each step along the way was seamless until arriving at a perfect finished product. And all this at a tremendous value. Anyone who has considered creating a marketing video should check out Video Igniter."
Anonymous Customer Feedback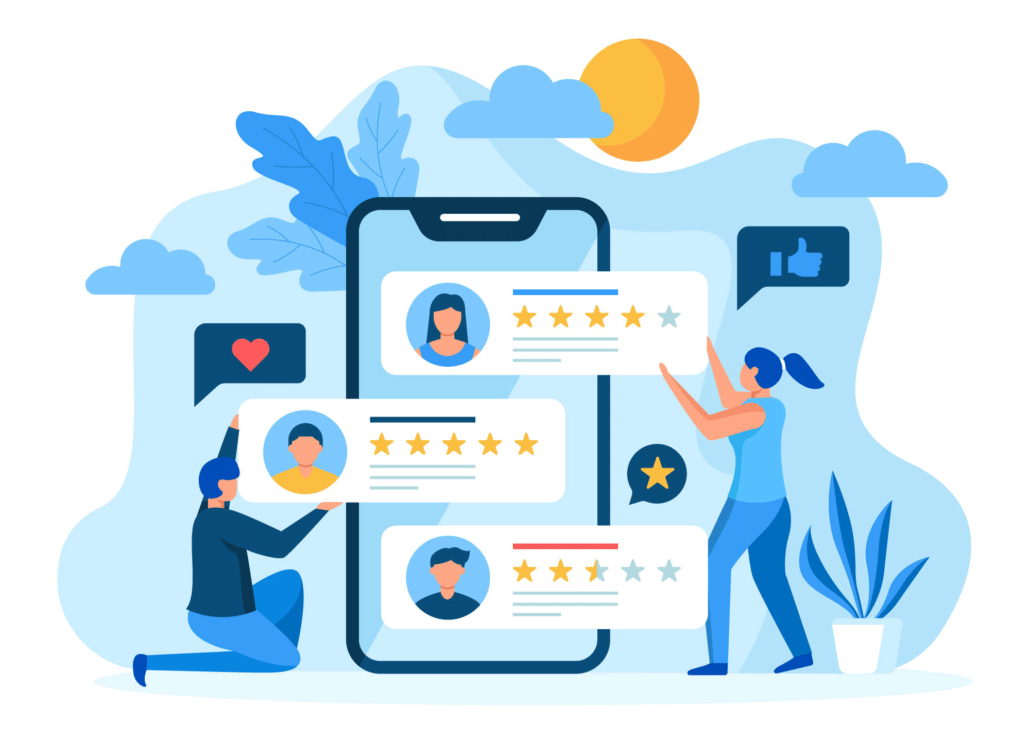 Get in touch about your commercial video project!
Schedule a call with our production team to discuss your animated video project.
Get a quote for us to create your animated video.
Request access to our newest price sheet.
Create your Video Igniter account, fill out a creative brief for your video and we'll begin production as soon as we receive your production deposit.

https://videoigniter.com/wp-content/uploads/2023/03/Commercial-Video-Production.svg
77.7
87.7
videoigniteradmin
/wp-content/uploads/2020/02/logo-v2.svg
videoigniteradmin
2023-03-21 01:36:42
2023-12-05 15:50:57
Commercial Video Production