How to make animated videos for free
Do you want to make a free animated video? Sometimes there just isn't enough budget to create a custom animated video so this article explains several different ways you can make animated videos for free.
If you have a question about making free animated videos that isn't answered in this article, you can use our contact form to ask your question or click the image below to schedule a call with a member of our production team:

Want to make a free animated video?
Lots of people want to make animated videos for their business, but not everyone has the budget to hire someone to make a custom video for them.  Fortunately, there are some options where you can make animated videos for free or practically nothing if you're willing to take the time to make it yourself.
How to make a free animated video
GoAnimate (now Vyond), PowToon and Wideo are three sites that you can use to make animated videos yourself. These sites have online editing platforms and large libraries of pre-made characters, objects and backgrounds that you can use to lay out different scenes and specify how you want objects to move throughout the scenes. 
You can even add voiceovers and soundtracks to the video.
Most of these sites allow you to create videos for free using their free trial. And if you want to download a copy of your video, it may include their logo as a watermark on the video – unless you pay a small amount to get the high resolution version of the video without their watermark. 
How to create animated video online free
Animated videos typically require budgets of at least a few thousand dollars to produce. There are a growing number of cheap ways to make animated videos – but they usually require a lot of your time to learn how to use the program and even more time to actually create the videos. In recent months, Facebook has introduced Make-A-Video and Google researchers have introduced DreamFusion – a text to 3D animated video creation AI. These services can be used to make short clips with small pixel dimensions and a moderate amount of photo realism. While they're still in their infancy, these new services are already generating impressive results.

Drawbacks of free animated video services
You can make great quality 2D animated videos using these services, but be aware of the fact that other companies are also using these same images and characters to create videos for their companies. So, if you want to have a video that is completely customized and unique to your brand, I recommend hiring a studio, freelancer or Video Igniter to design a completely custom video for you.
That's all for this episode. Thank you for watching. And if you want to support this show, you can share the content with someone who will find it useful and you can subscribe and like the content on these channels (Linkedin, Instagram, Facebook).   
How to turn your photos into animations for free
As a bonus tip, here's an interesting way you can use your photos to create unique animations:
How to make low cost animated videos?
Do you have a little bit of a budget to put towards a custom animated video? If so, this article explains a few ways you can make cheap animated videos and includes tips on how to keep your production budget low.
Hire Video Igniter to Create An Animated Video
World class design talent at prices startups can afford.
We can make any kind of 2D or 3D animated video you can imagine.
+20 reasons companies love hiring us to create animated videos.
Animated Video Demo Reel
Success Stories & Testimonials
"I am beyond satisfied with my experience with Video Igniter. The first drafts of the work were almost exactly what I had in my head when developing the concept. After that each step along the way was seamless until arriving at a perfect finished product. And all this at a tremendous value. Anyone who has considered creating a marketing video should check out Video Igniter."
Anonymous Customer Feedback
"Video Igniter offered us the critical combination of creative value, clear communication, and patience with stakeholder feedback. We ended up with truly high-quality design assets for our video series largely due to the extra level of commitment — and the right balance of efficiencies with flexibility in the process when called for."
Larry Schlessinger – Sr. Creative Program Manager, Amazon Web Services
"My whole family and everyone on Facebook thinks you are amazing. My whole office is freaking out."
Patricia Shields – Real Estate Agent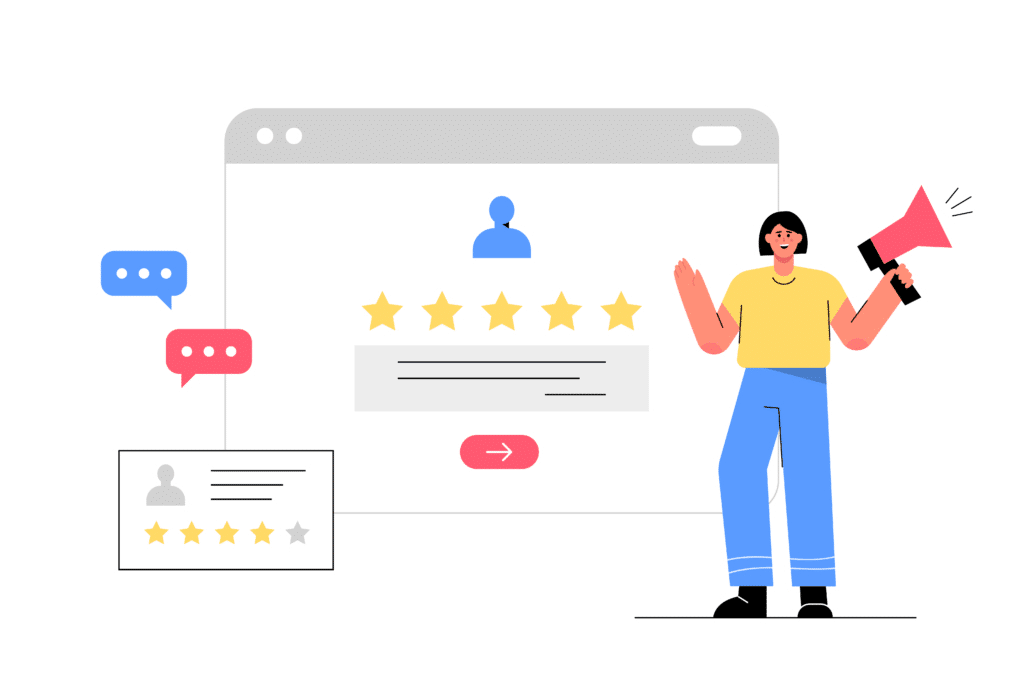 Get in touch
Schedule a call with our production team to discuss your animated video project.
Get a quote for your animated video.
Request access to our newest price sheet.
Check out our animated video portfolio to see our latest and greatest creations.
Create your Video Igniter account, fill out a creative brief, and we'll start creating your animation.

What is Video Igniter Animation?
https://videoigniter.com/wp-content/uploads/2022/10/Free-Animated-Video.svg
77.66
87.74
videoigniteradmin
/wp-content/uploads/2020/02/logo-v2.svg
videoigniteradmin
2022-10-13 11:04:06
2023-12-04 15:58:17
How to make animated videos for free