How To Make A Cheap Animated Explainer Video
Animated explainer videos are a highly effective way to connect with your target audience – but they aren't always cheap to produce. Animated videos take dozens, hundreds or thousands of hours to produce. Work is produced by multiple parties and requires tight collaboration and communication to produce high quality custom animated videos. That being said, here are some tips to help you make a cheap animated explainer video!
If you have a question about cheap animated explainer videos that isn't answered in this article, you can use our contact form to ask your question or click the image below to schedule a call with a member of our production team:
Tip
#1: Write Your Own Script
Our first tip for making an affordable explainer video is to write your own script. Many animation studios and freelancers charge extra for this service. You can get a discount on your animated explainer video if you write the script yourself. If you're writing a script for a 60 second animation, your script should be about 150 words long. 
Learn More: For more tips on how to write a script to make your explainer video even more affordable, check out our scriptwriting guide.
Tip
#2: Create Your Own Storyboard
If you're looking to make a cheap animated explainer video, you'll also want to take on the responsibility of creating the storyboard for your animation. A storyboard is basically a blueprint for the design team and the animation team. The storyboard tells them what to create and how to line up the animation of the visuals with the voiceover. Like the script, animation studios and freelance animators charge extra for this phase of production. You can save hundreds or thousands of dollars by creating your own storyboard. 
Resource Guide: For storyboard creation tips and a downloadable template to create your own storyboard, check out our storyboard creation guide.
Tip
 #3: Provide Your Own VoiceOver
Producing the voiceover for your affordable explainer video is another way you can keep costs down. By recording the voiceover yourself, you don't have to pay a voiceover artist. You'll also avoid having to pay extra licensing costs if you want to broadcast the video in paid advertisements on TV or online. 
For tips on how to hire voiceover artists or how create your own professional sounding voiceover for free, check out Episode 3 of The Video Igniter Show. That's right, you can make professional sounding voiceovers for free – you don't need any special recording equipment to do it.
Tip
#4: Use Free Royalty Free Music
In order to keep costs down and make a cheap animated marketing video, you can find some free songs to use for your project. Incompetech offers free royalty free music that you can use in your promotional videos. All you need to do is credit the artist if you use their music. 
If you plan on publishing or promoting your video on Instagram or Facebook, Facebook provides a selection of free music you can use in the background of your video.
How To Create Visuals For A Cheap Animated Marketing Video
When it comes to visuals, you need to understand that you get what you pay for. If your goal is to make an inexpensive explainer video, you can't expect to get the highest quality custom 2D or 3D visuals for your video. Instead, plan on using stock images, icons, text and clip art for your video. It's best to think through the visuals during the script and storyboarding phases of production. This ensures your visuals will line up with the script and can be produced within your budget.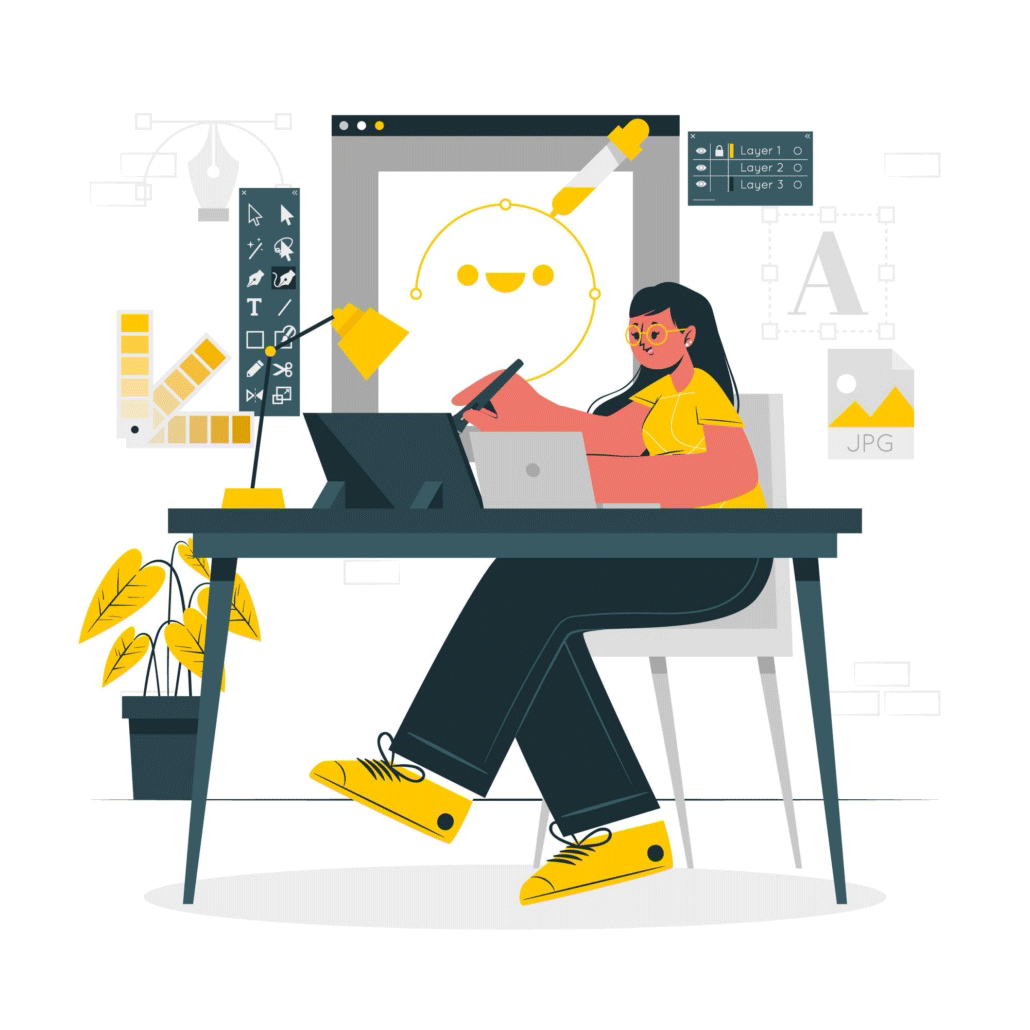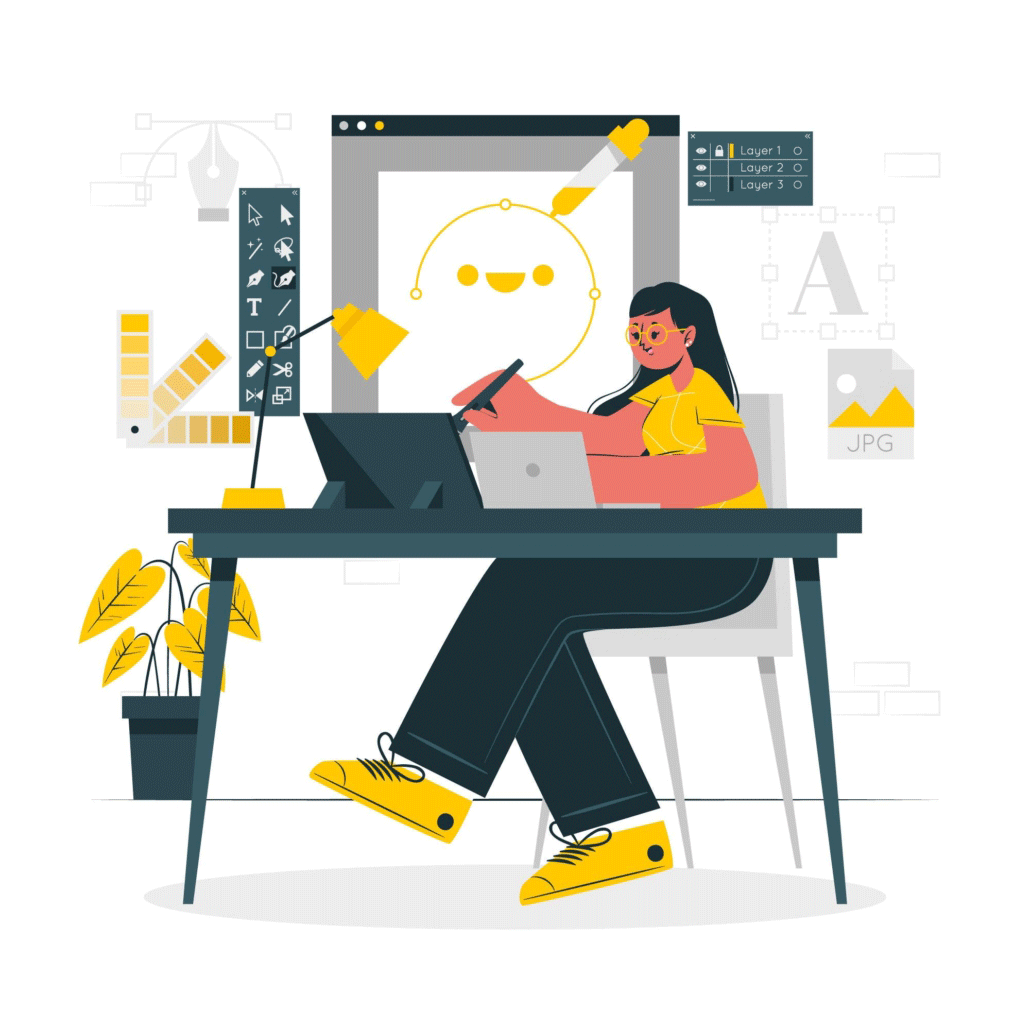 If you want to hire someone to produce custom visuals for your animation, you can probably find a low cost freelancer. Just remember that you get what you pay for. A professional animation studio or Video Igniter is going to be able to help you create custom branded art for your video that will make you stand out and capture your target audience's attention but you'll need to spend a little than you would for the cheapest freelancer.
If you're ok with using stock images, character designs, background scenery and objects, you could subscribe to a service like Vyond, Wideo or Powtoon. They offer libraries of visuals you can pick out to use within your animation.
Companion Article: Trying to figure out what style is best for your animated video? Check out our pros and cons list: "Animation Style Guide: Different Types of Animated Explainer Videos."

Tips For Keeping Animation Costs Low For An Inexpensive Explainer Video
Like the visuals, you need to understand that you get what you pay for. You can't make a cheap animated explainer video and expect custom animated characters walking around the scene, speaking to the viewer. But you can still make a quality visual presentation that uses motion to string your ideas together and keep the viewer engaged without having to know how to do animation using professional animation software. You could hire a freelance video animator to add some motion to your visuals. Or you could keep your animation costs even lower by using presentation software like Keynote or Powerpoint. Just lay out your scenes on different slides and add simple transitions and animations to string your visuals together.
If you subscribed to Vyond/Wideo/Powtoon for the visuals for your video, you can also use those programs to add motion to your animation.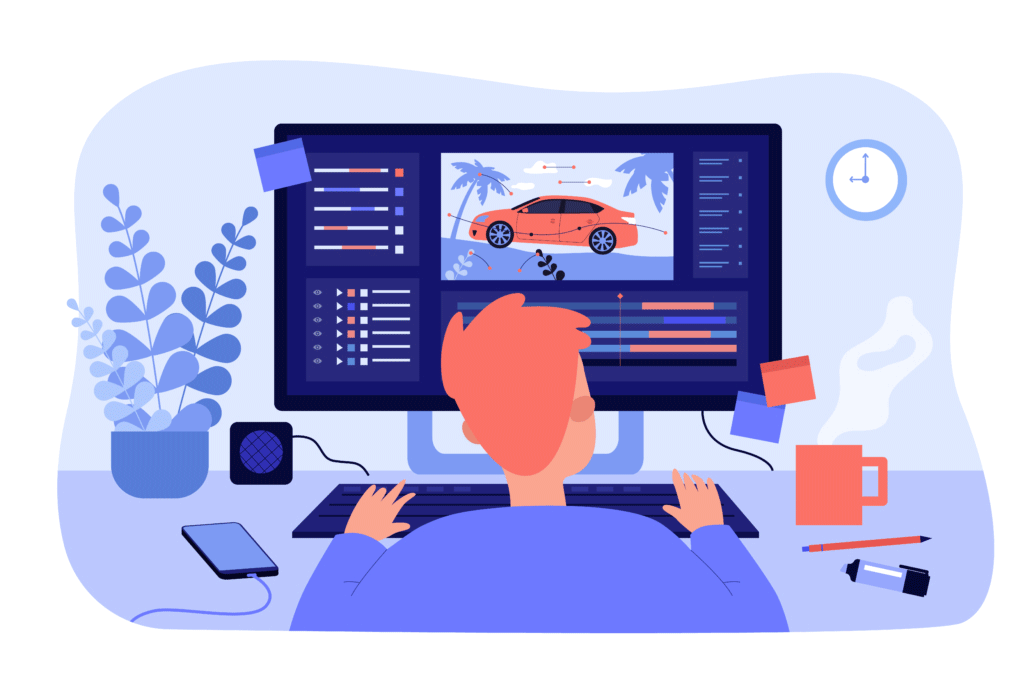 Conclusion:
Creating a cheap animated explainer video is possible if you use some or all of these tips. If you have a budget of at least $500-$1000, you could consider connecting with a freelance animator or Video Igniter to help create an inexpensive animated explainer video that includes custom visuals and some nice animation detail to keep your viewers engaged. Want to speak with a member of our animated video production company about creating an affordable explainer video? Click here to schedule a call. Check out our animated video portfolio to see our latest and greatest creations.
Interested in checking out Video Igniter's prices? You can request access to our pricing page here.

What is Video Igniter Animation?
Animated Video Demo Reel
https://videoigniter.com/wp-content/uploads/2022/08/Cheap-Animated-Explainer-Video.svg
77.66
87.74
videoigniteradmin
/wp-content/uploads/2020/02/logo-v2.svg
videoigniteradmin
2022-08-15 22:17:06
2023-12-04 14:51:36
How To Make A Cheap Animated Explainer Video