Are you looking for a way to make animated videos online? If so, you're in the right place. In this article, we'll explain the pros and cons of different types of online animation makers and how to use them to make animated videos.
What is an online animation maker?
An online animation maker is a service that can be used to create animated videos. These services often include video templates you can customize to create your own animated video. They also include pre-created characters, scenes and objects you can add into your video. Other online animation makers enable you to create custom animated videos from scratch – and the best part is, you don't have to do any of the work!
Read on to learn more about the differences between the Internet's most popular online animation maker services.
Types of Online Animation Makers
DIY Online Animation Makers
Most online animation makers are designed to make it easy for people to create animated videos using pre-created characters, objects, scenes and templates. It's up to you to pick out the images you want to show in each scene. You lay them out to compose each scene and then use the timeline below the video to specify when and how you want different objects to move and animate in the scene.
Custom Designed Online Animation Makers
If you are interested in getting a custom animated video made for your project, you're going to want to look at a service like Video Igniter. Unlike other online animation makers where you have to do all the work and end up with a video that's basically a customized template, Video Igniter enables you to get a 100% custom designed animated video, even if you have zero video production experience.
Use Video Igniter's online production dashboard to describe the video you want and sit back while Video Igniter's team of professional animators creates your script, storyboard, illustrations, voiceover and music for you. You get an opportunity to review all the pieces of your animation and request revisions. Once you're happy with everything, Video Igniter animates your 2D or 3D video for you.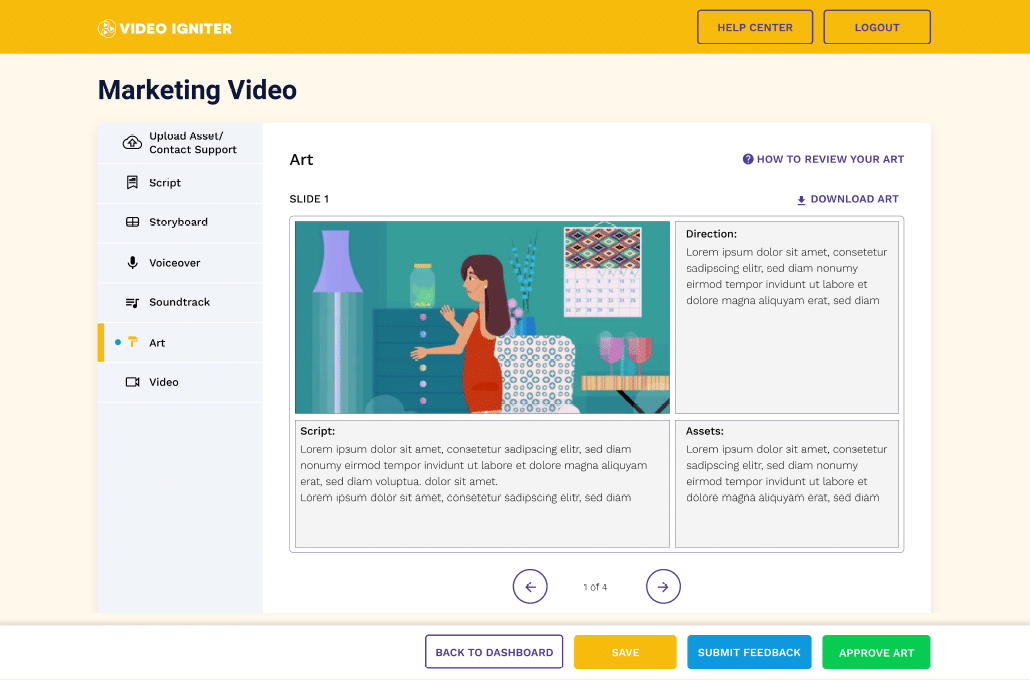 Online Animation Maker Production Examples
Here are some examples of the kind of quality you can expect to get when using an online animation maker like Video Igniter to create custom animated videos. You can also check out our animation portfolio here.



Here are some examples of the quality you can expect when you use a DIY online animation maker to create your animated video:


Popular Online Animation Makers
Top DIY Online Animation Makers
Vyond
Pros:
✅ Vyond offers a wide range of pre-built templates and characters, making it easy to create professional-looking animations quickly.
✅ The platform provides a robust set of features, including lip-syncing & facial animations, allowing for more dynamic and engaging animations.
Cons:
❌ Vyond can be relatively expensive compared to other online animation makers, especially for those on a tight budget or individuals creating videos on a smaller scale.
❌ The learning curve for mastering Vyond's advanced features may be steep for beginners, requiring some time and practice to fully utilize the platform's capabilities.


Wideo
Pros:
✅ Wideo offers a simple and intuitive interface, making it beginner-friendly and allowing users to create professional-looking animations with ease.
✅ The platform provides a vast library of pre-designed templates, characters, and objects, making it convenient for users who want to quickly create videos without starting from scratch.
Cons:
❌ Some users have reported occasional glitches or performance issues when working with more complex animations or larger projects.


PowToon
Pros:
✅ PowToon is known for its user-friendly interface and drag-and-drop functionality, making it suitable for beginners and those without prior animation experience.
✅ PowToon offers seamless integration with popular presentation software like PowerPoint, making it a handy tool for creating animated presentations.
Cons:
❌ PowToon's free plan has significant limitations, including watermarked videos and limited access to premium features, which may be a drawback for users on a tight budget.
❌ While PowToon offers a good range of customization options, more advanced users may find the platform's capabilities somewhat limited compared to other animation makers.
Animaker
Pros:
✅ Animaker offers a feature-rich platform with a wide range of templates, characters, and assets, allowing users to create diverse and visually appealing animations.
✅ The platform provides a comprehensive set of animation tools, including options for text effects, transitions, and audio synchronization, enabling users to create professional-grade videos.
Cons:
❌ Some users have reported occasional performance issues or slow rendering times when working with more complex animations or longer videos.
❌ While Animaker offers a considerable range of features, the learning curve may be steeper compared to other online animation makers, particularly for beginners or those new to animation.
Top Online Animation Makers for Custom Animated Videos

Video Igniter Animation
Pros:
✅ Video Igniter can be used to create any kind of 2D or 3D animated video you can imagine.
✅ Zero video production experience is necessary. If you can describe the video you want, Video Igniter's production team can create it for you.
✅ Video Igniter's online production dashboard makes it easy for you to see where your video is in the production process and provide feedback as needed.
Cons:
❌ Video Igniter takes more time and cost more than a DIY online animation maker because real humans are creating your animated video from scratch.
How much does an online animation maker cost?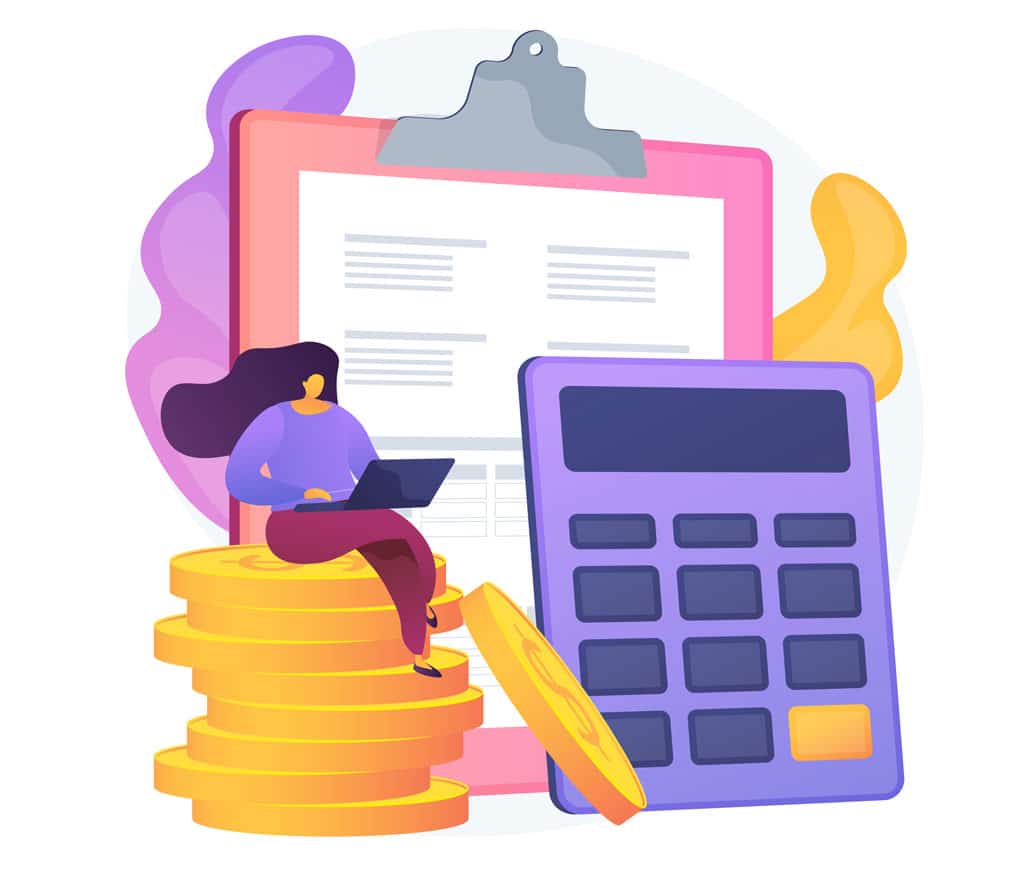 Most DIY online animation makers charge a monthly subscription fee of $19-$149/month. Beyond that, the cost of production includes the cost of your time to create the script, voiceover and the overall animation.
If you want to use an online animation maker like Video Igniter to create a custom animated video for you, the price will be higher but the quality will be substantially better because Video Igniter uses real professional illustrators and animators to create your video from scratch. You can check out our current prices here.
How long does it take to make a video using an online animation maker?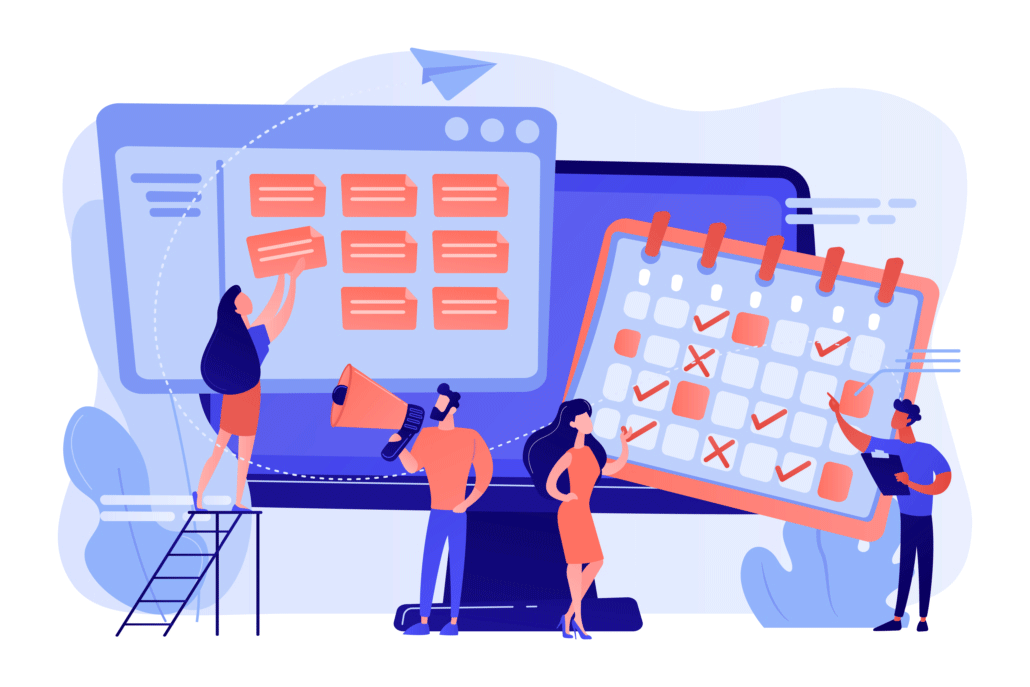 This depends on the length of the video and the type of animation you want. DIY online animation makers like Vyond, Wideo and Powtoon can be used to make an animated video in a few hours or days. Just create an account, look through their templates and customize the animation to your liking using their online animation editing platform. On the flip side, if you're interested in making a custom animated video, we recommend using a service like Video Igniter to create the animation for you. Production timelines for a 2D custom animated video range from 3-6 weeks for most video projects. Custom 3D animated videos take 2-4x more time to create.
Still have questions about online animation makers?
Do you have a question about online animation makers that wasn't addressed in this FAQ? Use this form to send us your question and we'll follow up with an answer. We'll also post the question and answer to this page so other people can benefit from the knowledge.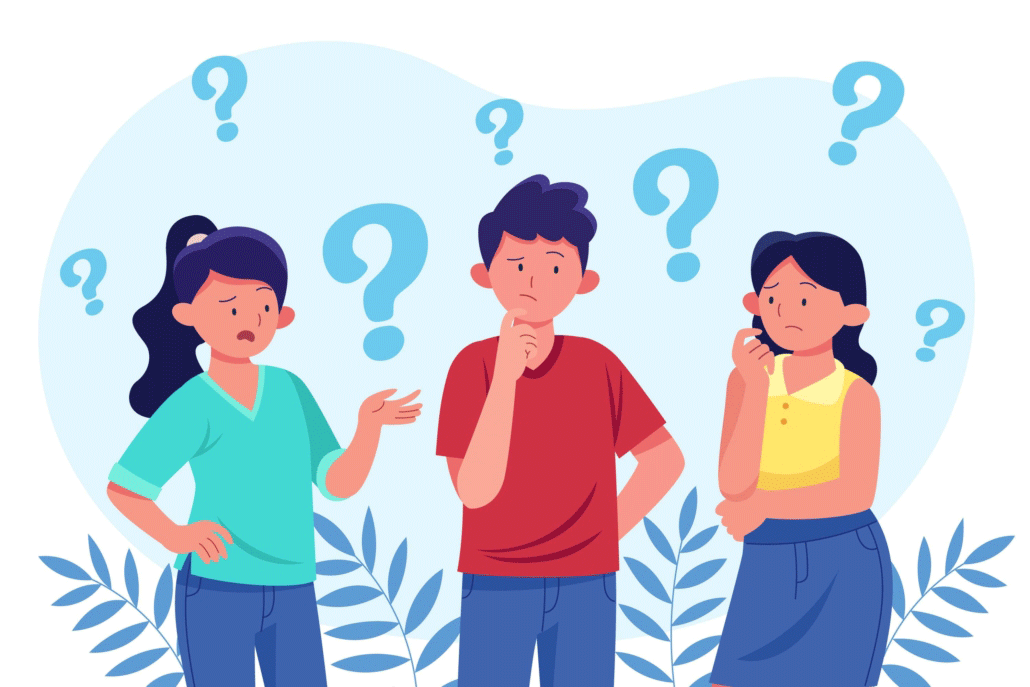 What is Video Igniter Animation?
Video Igniter Animation is an online animated video production service. By working with our team online, you can get your custom animated video produced faster and for less than hiring a brick and mortar animation studio.
We can help you create any kind of 2D animated video or 3D animation you can imagine. Check out our animated video portfolio!
Need help syndicating your animated video? Ask us about video promotion!
Watch our explainer video on our home page to learn more about how we can help you create an animated video. For examples of the kinds of animation our team can produce, check out the demo reel below:
Looking For An Animated Video Company In The U.S.?
Video Igniter is headquartered in Seattle, Washington.
Success Stories & Testimonials
Don't just take our word for it – these testimonials highlight Video Igniter's reliability, creativity, flexibility and ability to deliver animations that exceed expectations. When you choose Video Igniter Animation, you can rest assured that you are working with a trusted and reputable studio.
"Video Igniter were very easy to work with and the entire process for creating and suggesting edits was seamless and stress-free. I would work with them again and would recommend to others looking to create a modern and stylish explainer video."
Clair Simpson – VP Marketing, Repool
"I run a video production company and outsource animation. The team at Video Igniter did a great job in taking the concept I very crudely drew out and making it into a beautiful animation. The review process was easy and their turnaround time was very quick. I'd def recommend them if you're looking for an animation project."
Pat Henderson – Founder, Path8 Productions
"Video Igniter came to us with a number of creative and engaging ideas and were able to create an exciting, impactful video in a short period of time. And the best part was that it cost much less than other options of similar quality. The video they made is a great marketing tool for us."
Alex Raymond – Founder, Kapta Systems
"Video Igniter offered us the critical combination of creative value, clear communication, and patience with stakeholder feedback. We ended up with truly high-quality design assets for our video series largely due to the extra level of commitment — and the right balance of efficiencies with flexibility in the process when called for."
Larry Schlessinger – Sr. Creative Program Manager, Amazon Web Services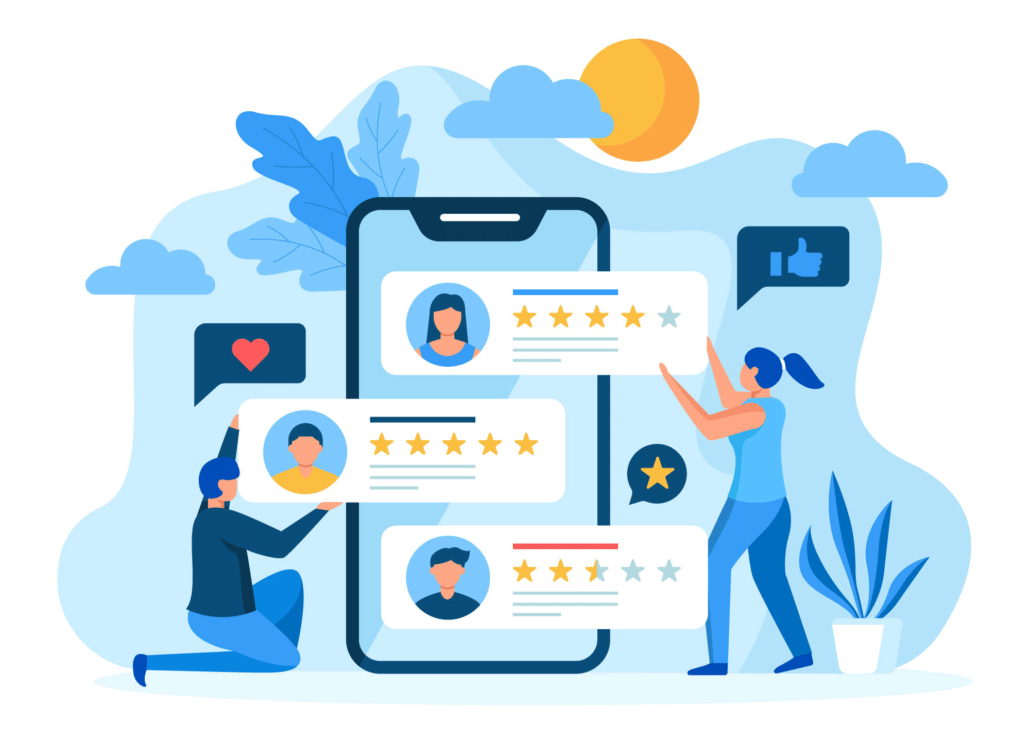 Get in touch!
Schedule a call with our production team to discuss your animated video project.
Get a quote for us to create your animated video.
Request access to our newest price sheet.
Create your Video Igniter account, fill out a creative brief for your video and we'll begin production as soon as we receive your production deposit.

https://videoigniter.com/wp-content/uploads/2023/09/Online-Animation-Maker.svg
77.7
87.7
videoigniteradmin
/wp-content/uploads/2020/02/logo-v2.svg
videoigniteradmin
2023-09-16 04:27:32
2023-09-16 04:27:32
Online Animation Maker