Video Animated Production FAQ
Looking for someone to help with video animated production? Video Igniter Animation is an online animated video production company that makes custom animated videos for businesses, brands, agencies, video production companies, startups, non profits and anyone that thinks it would be fun to see their idea turned into an animated video.
If you have a question about animated video production that isn't answered in this article, you can use our contact form to ask your question or click the image below to schedule a call with a member of our production team:

What is animated video production?
Animation – aka animated video production is the art of hand drawing images or using computers to create custom illustrations that create the illusion that the images are in motion. Movies are created by displaying 10-60 images per second in rapid succession to seemingly create a picture that looks like it is moving.
Hand drawn animations require large teams of talented illustrators to individually draw and add color and texture to every scene.
Modern computer animation dramatically simplifies the animated video production process by providing tools to animators so they can digitally manipulate a smaller number of images in order to create an animation – as opposed to hand drawing every single frame individually.
How do I find animated video producers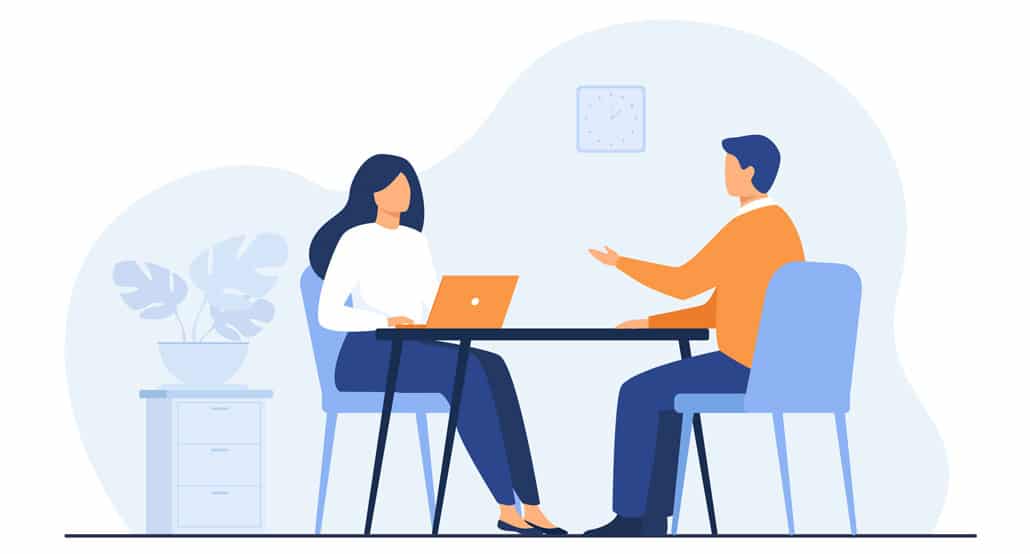 Websites like Upwork and Fiverr can help you find cheap freelance animators. YouTube, Behance, Vimeo, Instagram and Google are all great places to find beautiful animations and connect with studios and creatives.
Shameless Plug: Video Igniter was designed to provide outsourced animation production services through the Internet to clients around the world. Here are 20+ reasons companies love outsourcing animated video projects to us.
What to look for when hiring an explainer video company
Animation Style References
The most important thing you can do when hiring an animator is to review samples of other videos they've created. Does their work demonstrate the ability to make good design decisions? Are they able to produce an animated video similar to the visual style you want for your video?
Project Availability
How many projects they take on at once and how your project will be prioritized relative to their other projects? Is there enough time to complete your animation on time before the deadline? Maybe you'll need to explore rush delivery animation to speed up production.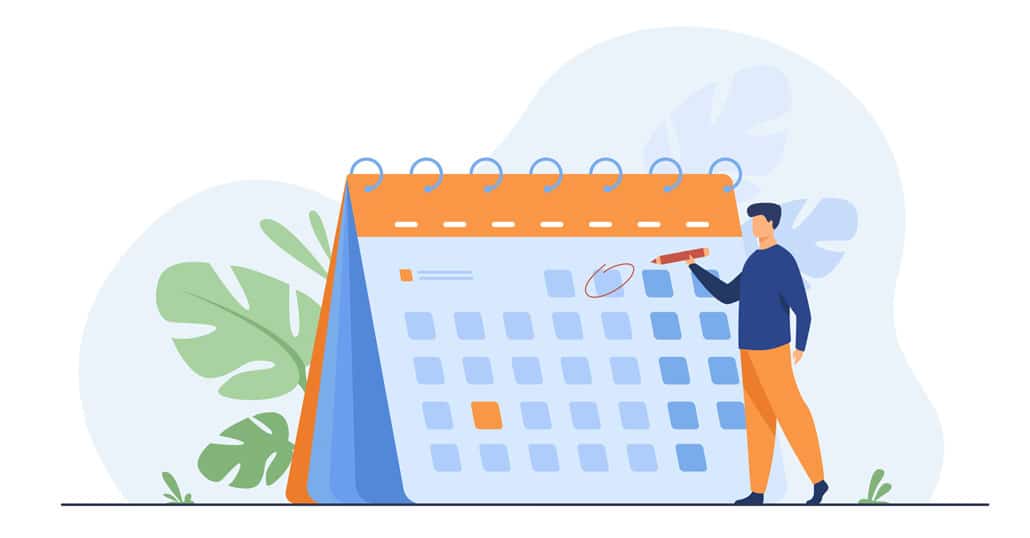 Responsiveness
What are your expectations when it comes to customer service? Do you need the to collaborate with your animator in-person? Or can you work remotely? Are timezones going to be an issue?  How quickly do you expect a response from your animator? Make sure to discuss responsiveness and estimated turnaround times for your project.
Storytelling Ability
When you hire an animator, you'll want to make sure they're a competent storyteller. There are a lot of amazing visual artists out there that haven't connected the dots between the art of storytelling and the art of visual design. If you love their artistic ability but you aren't a fan of their story telling skills, consider writing the script and making the storyboard for your animated video and just rely on them to create the animations for your video.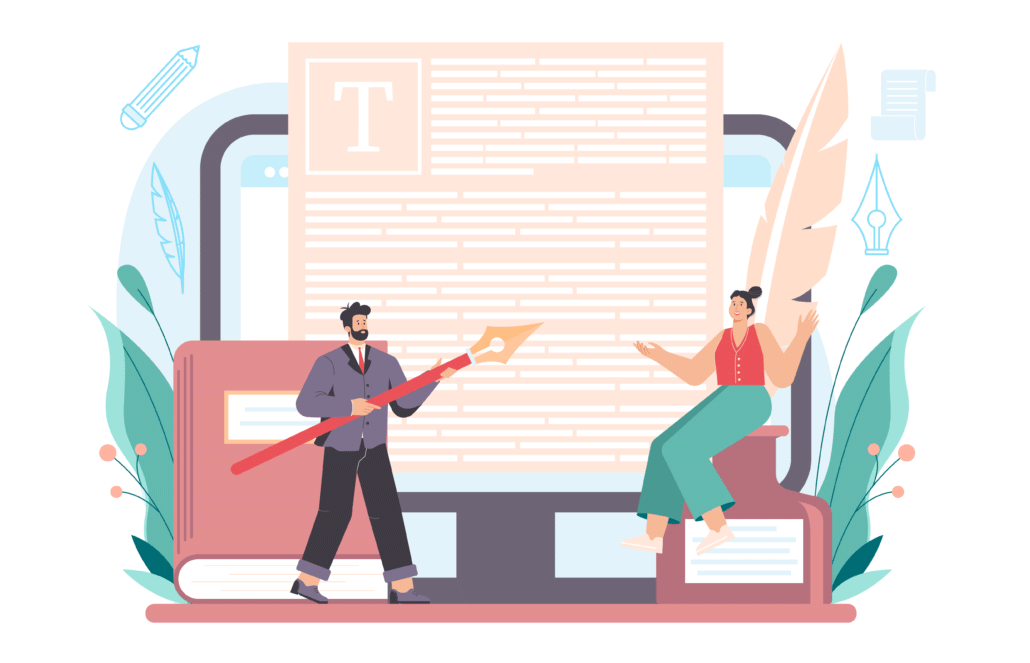 Revisions Policy
Check to see what kind of revision policy your video animator offers. If you aren't paying your animator by the hour, make sure you check to see how many revisions are included in the flat rate you were quoted for the project. Most animators and studios only offer 1-3 rounds of revisions before they will need to charge you extra.
Audio
How's the audio in their videos? Do the voiceovers sound clean and professional? Does the background music enhance the video or distract you?
More Tips
For more tips on what to look for when you want to hire an animator, check out this companion article:
How do I hire an animated video production company?
Looking for someone to produce your animated video but not sure where to start? Whether you're looking to hire an animation studio, a freelance animator, or a production service like Video Igniter Animation, there are many factors to consider including: pricing, visual style, storytelling, customer service, production timelines and more.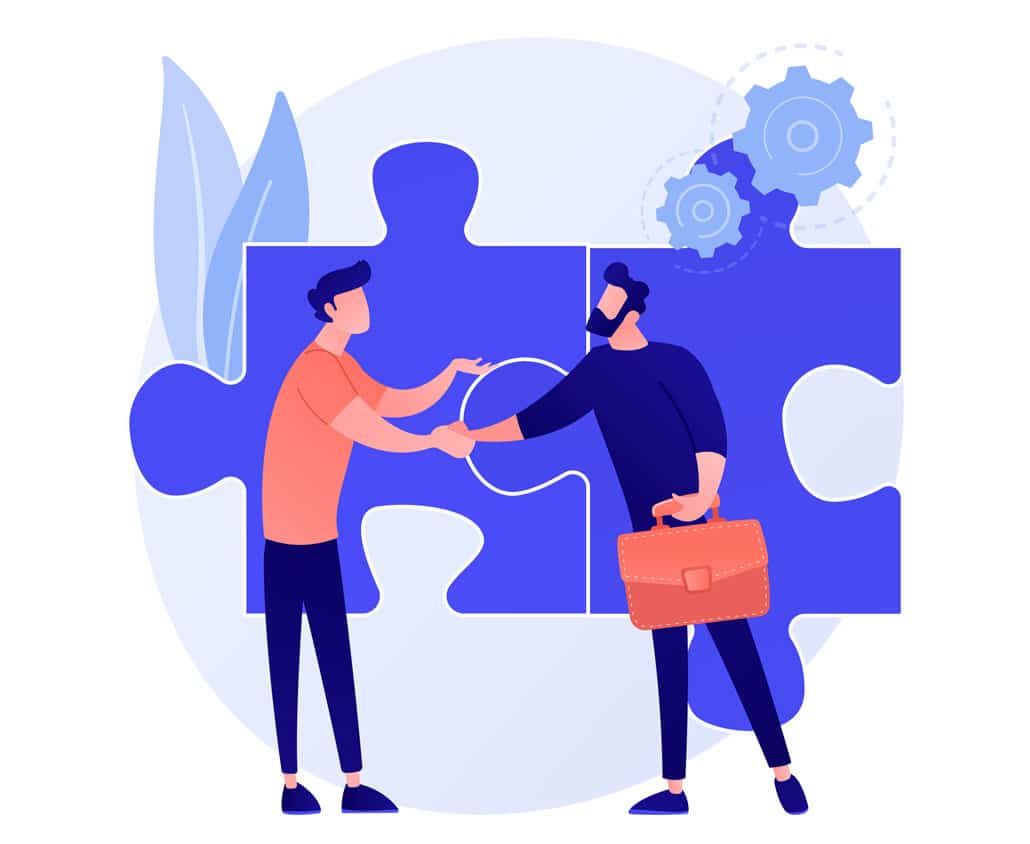 Here are some resources to help you figure out the right production option for your video:
What animated video services does Video Igniter offer?
Video Igniter Animation can help you create any kind of custom 2D or 3D animated video you can imagine. We can help you:
Translate your animated video into other languages
Optimize your video so more people click play, watch your video longer and engage with your CTA at the end of your video.
Run paid promotions for your ad to get more exposure and awareness for your company and video (let us know when you get a quote).
See this page for a comprehensive list of services Video Igniter offers.
Looking help with animated corporate video production?
Visit: https://videoigniter.com/animated-corporate-video/
How does the animated explainer video production process work?
If you're like us and prefer learning by watching videos instead of reading, we created a video that explains what the animated video production process is like. Below is a more detailed writeup about what to expect during each stage of the production process:
Script
The first step of the production process is writing the script for your animated video. You can hire Video Igniter or your animated video producer to write the script for you. Or you can write the script yourself to speed up production and save money on your production budget.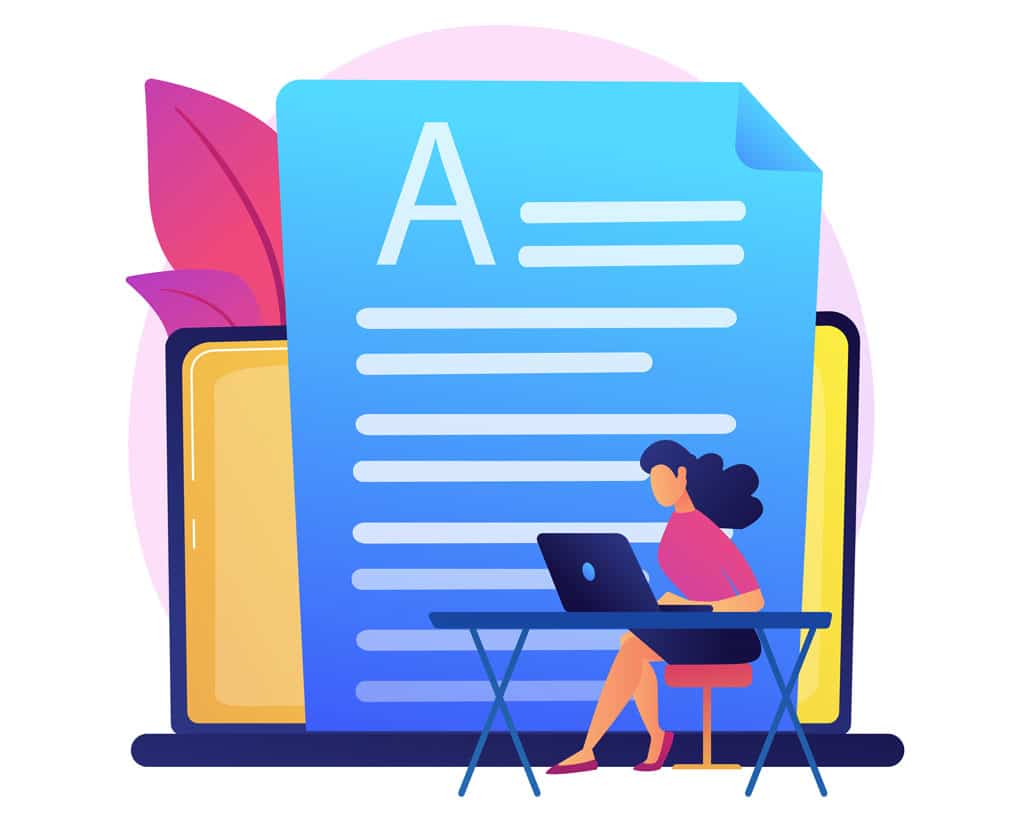 If we're writing your script, we'll start by sending you a questionnaire to learn about what you want us to talk about in your video and who the intended audience is. We'll use this information to draft a script that is designed to speak to your target audience.
We'll send you the first draft so that you can review it and let us know if we need to make any changes to the script. If you love it as-is, we'll proceed to creating the storyboard. Otherwise we'll continue to work with you to revise the script until you are thrilled with it.
Script Writing Downloadable Resource
If you want to write the script yourself, check out our script writing resources and download our script writing template.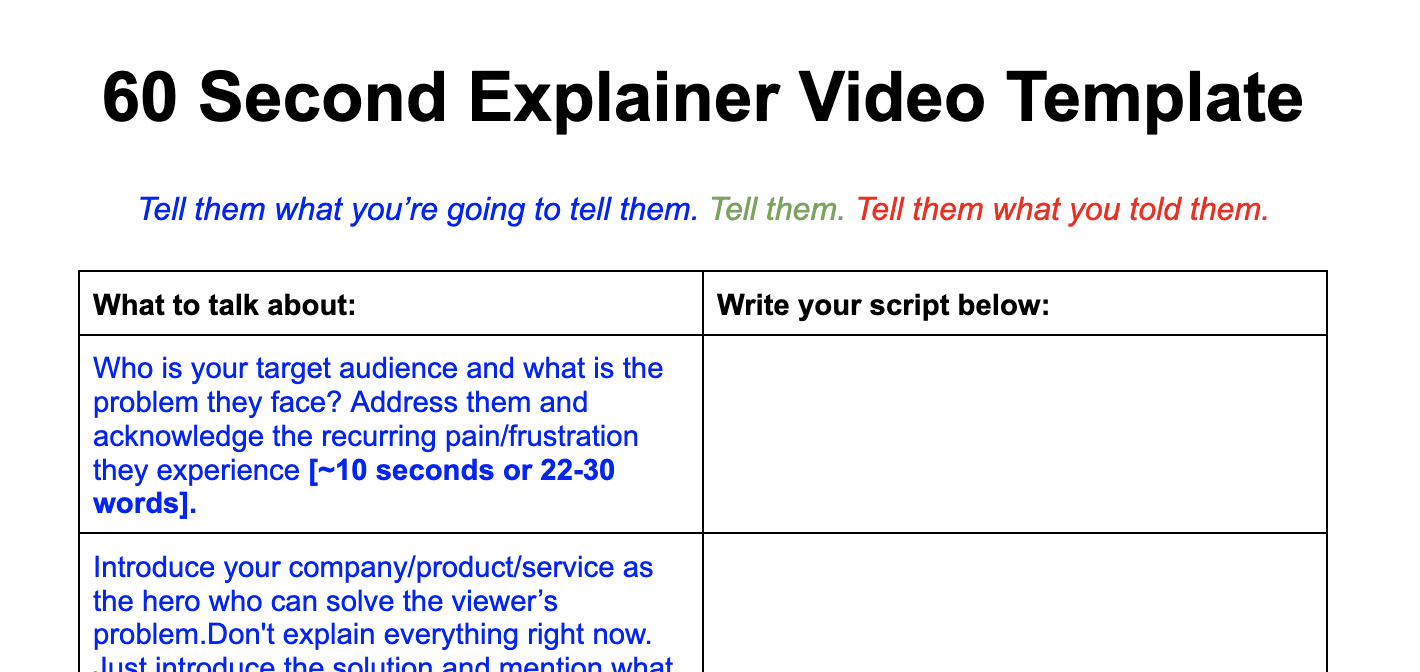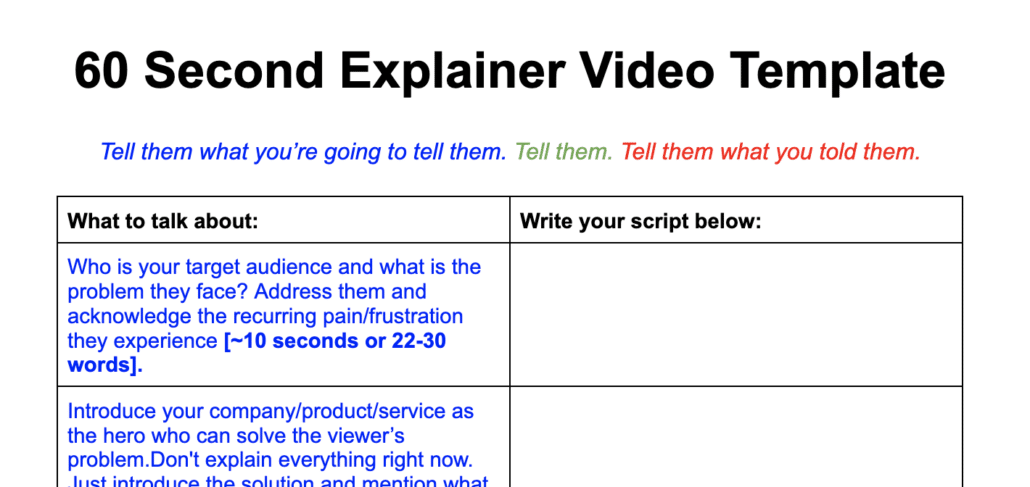 Storyboard
Now that your script is production-ready, it's time to create the storyboard. The storyboard is like the blueprint for your animated video. It tells the illustrators what they are supposed to create and it explains to the animators how they are supposed to make the images move.  Video Igniter (or your animated video creator) can help you develop the storyboard or you create it yourself to speed up production and save money on your production budget. Storyboards are important for production because if the production team doesn't have consensus with you about what they're supposed to create, it can lead to extra production costs and more time needed to finish your animated video.
Here's a diagram of what each page of your storyboard will look like:
Each slide contains:
– a sentence from your script
– a rough mockup of the scene
– directions for the animators
– a list of all the assets needed to create the scene (audio and visual)
After we create the first draft of your storyboard, you will get a chance to review it and send us feedback. We will continue to work with you to revise your storyboard until you are 100% satisfied with the direction of your animated video project.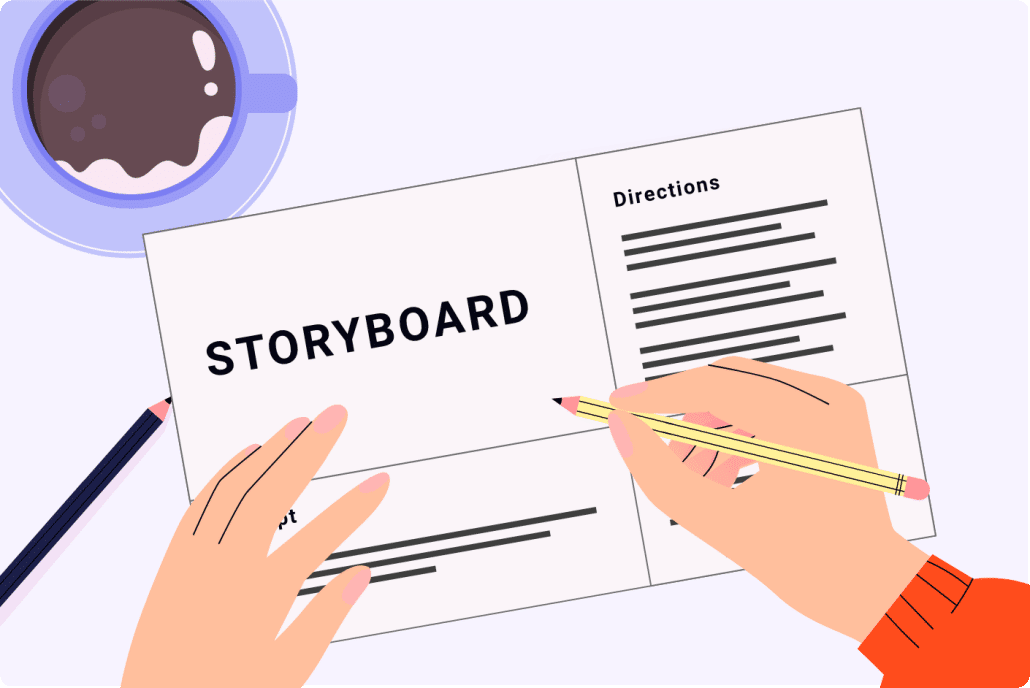 Animated Video Production Budget Saver
Want to save hundreds of dollars off the cost of your production budget? Download our free storyboard creation template and storyboard creation guide.
VoiceOver
After your script and storyboard are locked in, we can audition voiceover talent for your animated video. For most projects, we'll order auditions from multiple voiceover talents so that you can listen to what each of them sound like while they read a few sentences from your voiceover. If you love one of the auditions, we'll hire them to record the full voiceover and coach them through the energy, pacing and pronunciation of your script. Not in love with any of the auditions? Let us know why and we'll happily order up some new auditions for you to listen to.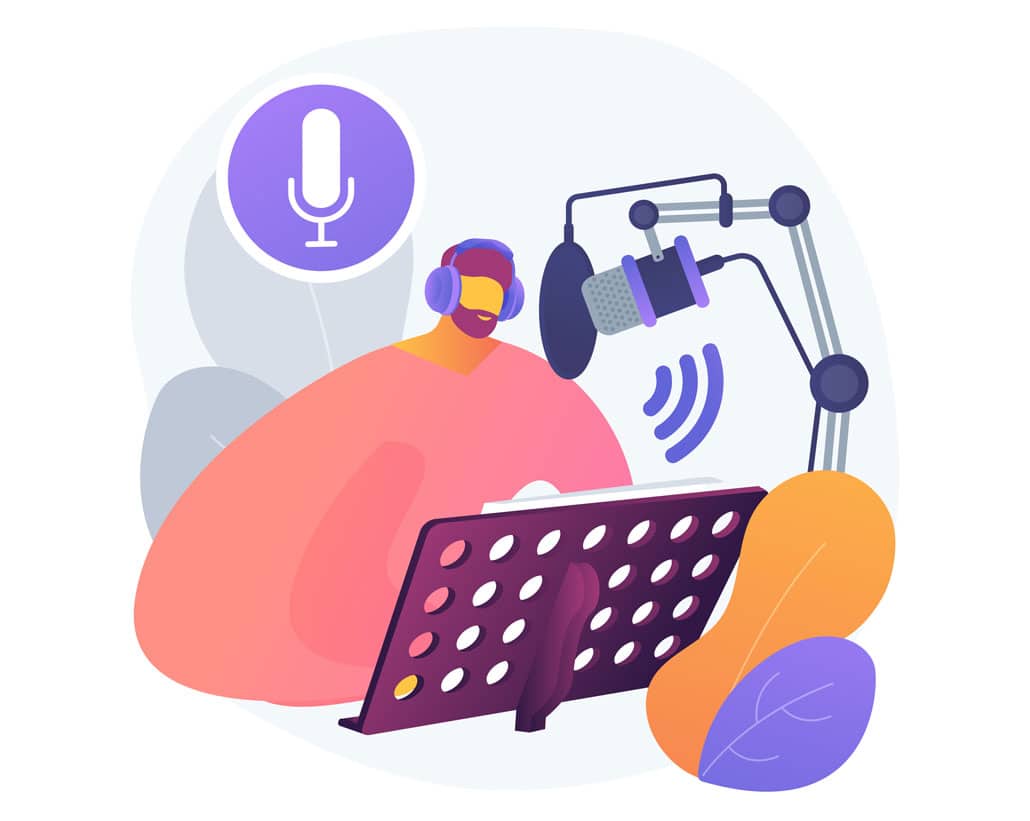 Soundtrack
Our sound team will identify several soundtracks that we can license for your animated video and run them by you to review. If you're in love with one of the options, we'll procure the appropriate broadcast rights for the soundtrack. Not a fan of any of the soundtracks? Let us know what you're feeling and we'll select some new options for you to consider. Or, maybe you like several of the soundtrack options and can't decide which one is best? In that case, we'll help you preview each of your selected soundtracks alongside your animated video when the first draft is ready. This way, you can hear which soundtracks feels right within the context of your animated video.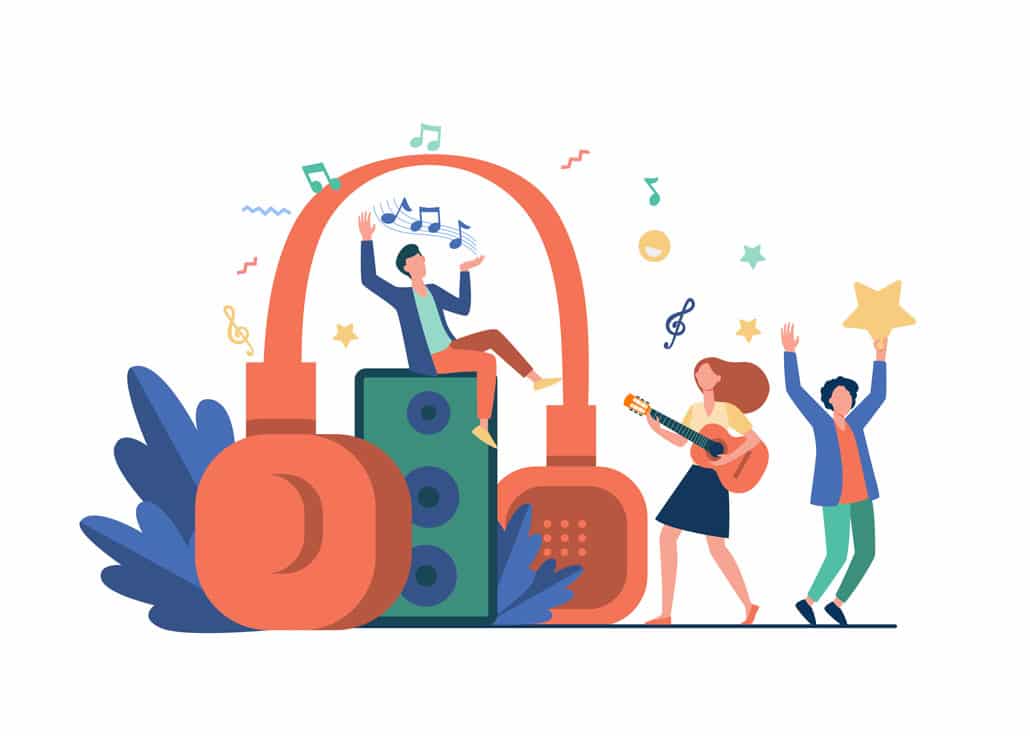 For more tips on soundtrack selection, read our animated video soundtrack selection guide.
Illustrations
As soon as your storyboard is approved, the art team will begin the process of creating the custom illustrations for your animated video. First, the art director will review your branding and any style references you provided. Then, they will select a key scene from your animated video and design that scene one or more times using a custom designed visual style. The art director will send the concept art to you and wait for your feedback.
If you love one of the pieces of concept art as-is, let the art director know and they will begin creating the rest of the art for your animated video using the approved concept art as a style reference.
If you love aspects of multiple pieces of concept art, let the art director know. They will use your feedback to integrate the best aspects of all the concept art you loved and create a new piece of concept art for you to approve or send additional feedback on.
Not in love with any of the concept art? That's totally ok! Just let us know your honest feedback and we'll continue working with you to create the perfect visual style for your animated video before we produce the rest of the art.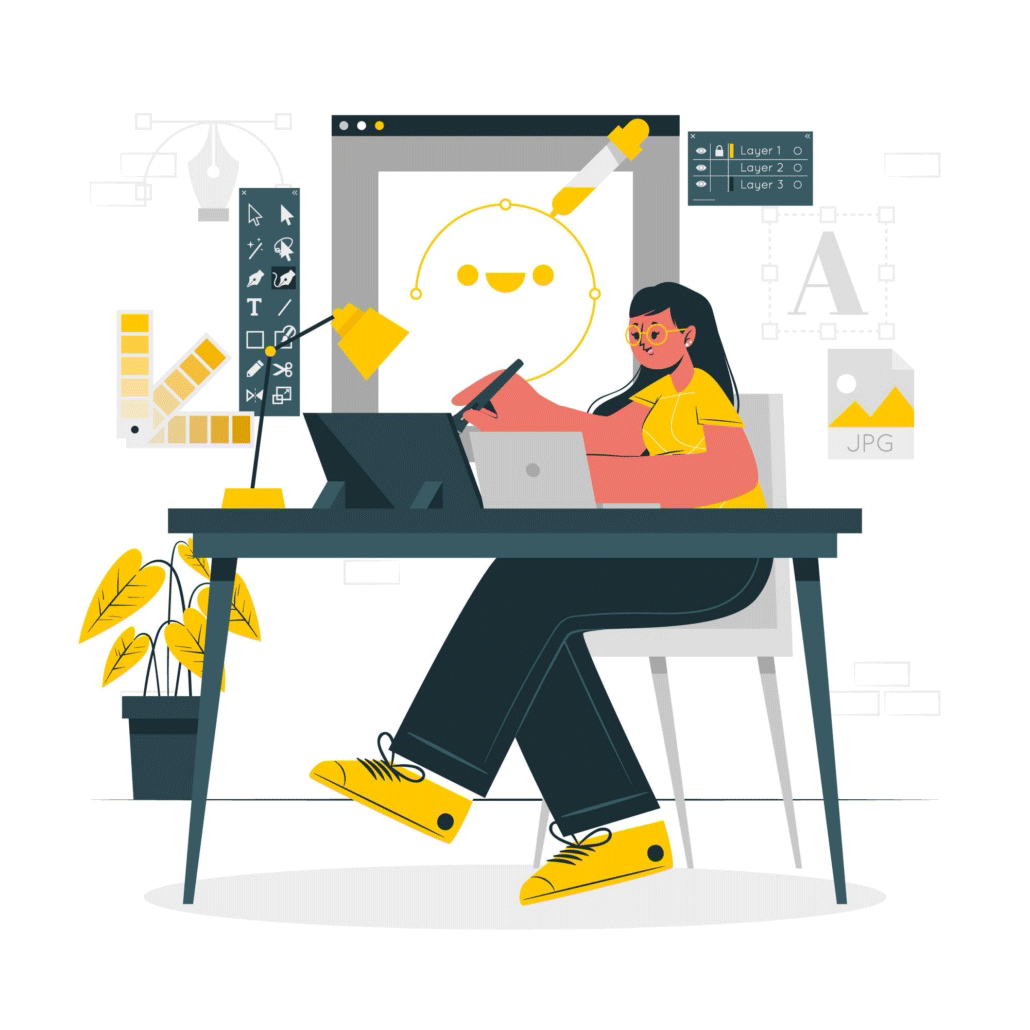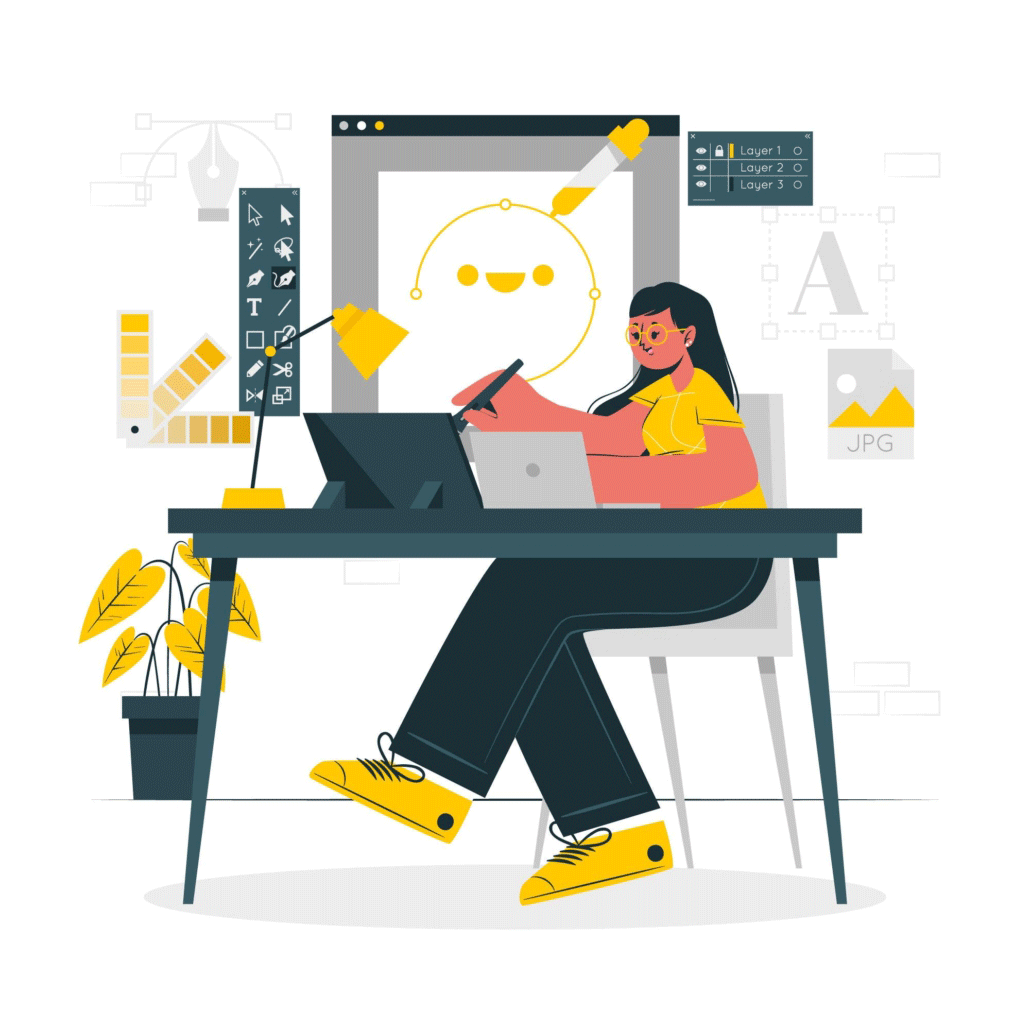 Once the illustration team has finished creating all the custom art for your video, they'll send it over to you and give you a chance to send feedback and revision notes for each scene. We'll review your notes, incorporate the revisions and send the art back to you to review and sign off before we move on to animation.
Animation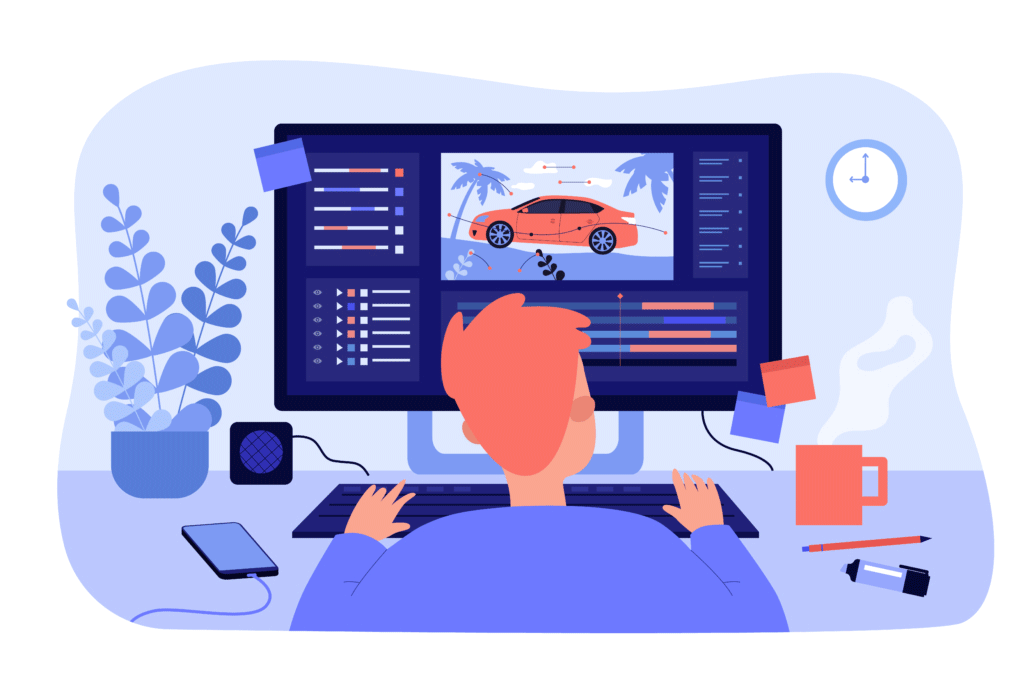 Finally – the art and voiceover are approved and we can dive into animation! It takes about a minute to animate each minute of video. If we're making a longer video for you, we'll discuss options for speeding up animation by adding additional animators to the project. When the first draft is ready, we recommend giving it a detailed internal review and previewing it with members of your target audience to ensure the content is easy to understand, memorable and relatable.  Collect all your feedback, send us your revisions and we'll incorporate them into the final draft of your custom animated video.
Examples of videos created with our animated video production services:
How long does it take to make an animated video?
It takes 3-8 weeks to create a 1-2 minute 2D animated video. 3D animated videos take about twice as much time to produce. Want to learn more about what's involved at each stage of the production process and how long each part of production takes? Check out this companion article:
How much does it cost to produce an animated video?
Most animated videos cost between $1500-$7500 to create each 60 seconds of custom 2D animation. 3D animated videos easily cost twice as much to produce. To learn more about what goes into the cost of making an animated video, check out this companion article: What goes into the cost of an explainer video?
For the latest production rates from Video Igniter, request access to our price sheet here.
Looking for cheap animated video production?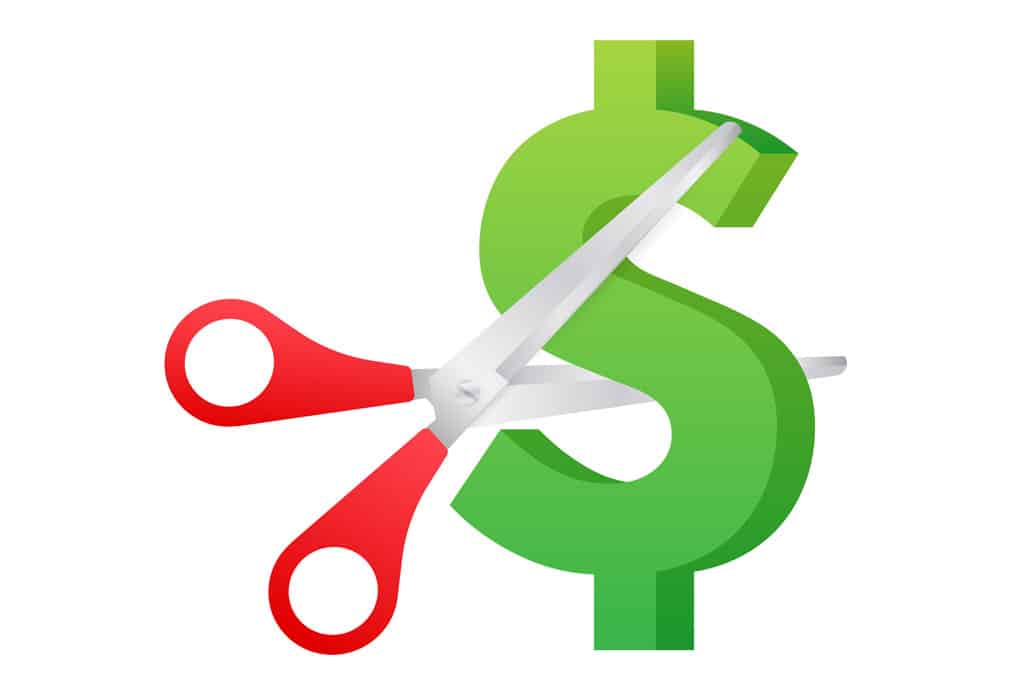 Custom animated videos require many hours to produce by a talented of multiple designers, animators, story tellers, voiceover artists and project managers. This is the main reason animated videos cost a few thousand dollars to produce. That being said, if you are looking for a cheap way to make an animated video, there are a few options to consider. Check out this resource guide to learn about the different ways you can make cheap animated videos. There are even some ways to make animated videos for free!
What Is The Video Igniter Animated Video Production Site?
Video Igniter offers animated video production services online. We're modernizing the experience of creating a custom animated video to help you create high quality original content quickly while helping you save $ on your production costs. We streamlined the complex production process for making an animated video and do all the work for you. All you need to do is tell us what you want us to create. We'll make everything for your video and you tell us what you like and what you want us to revise.
If you're looking for a website to make an animated video, Video Igniter is a new kind of custom animated video production service that enables you to create any kind of animated video you can imagine. Our talented staff collaborates behind the scenes to create custom 2D and 3D animated videos so you don't have to figure out if you have the right animator or studio for the kind of animation you want to get created. We handle all the technical and creative aspects of production for you including helping you develop your script and storyboard (if you haven't already created them yourself).
Hire Video Igniter To Produce Your Animated Video
World class animation and design talent at prices startups can afford.
Check out our animation portfolio. We can make any kind of 2D or 3D custom animated video you can imagine.
+20 reasons companies love hiring us to create custom animated videos.
Animated Video Production Demo Reel
Animated Video Production Success Stories and Testimonials
"I am beyond satisfied with my experience with Video Igniter. The first drafts of the work were almost exactly what I had in my head when developing the concept. After that each step along the way was seamless until arriving at a perfect finished product. And all this at a tremendous value. Anyone who has considered creating a marketing video should check out Video Igniter."
Anonymous Customer Feedback
"Video Igniter came to us with a number of creative and engaging ideas and were able to create an exciting, impactful video in a short period of time. And the best part was that it cost much less than other options of similar quality. The video they made is a great marketing tool for us."
Alex Raymond – Founder, Kapta Systems
"Video Igniter offered us the critical combination of creative value, clear communication, and patience with stakeholder feedback. We ended up with truly high-quality design assets for our video series largely due to the extra level of commitment — and the right balance of efficiencies with flexibility in the process when called for."
Larry Schlessinger – Sr. Creative Program Manager, Amazon Web Services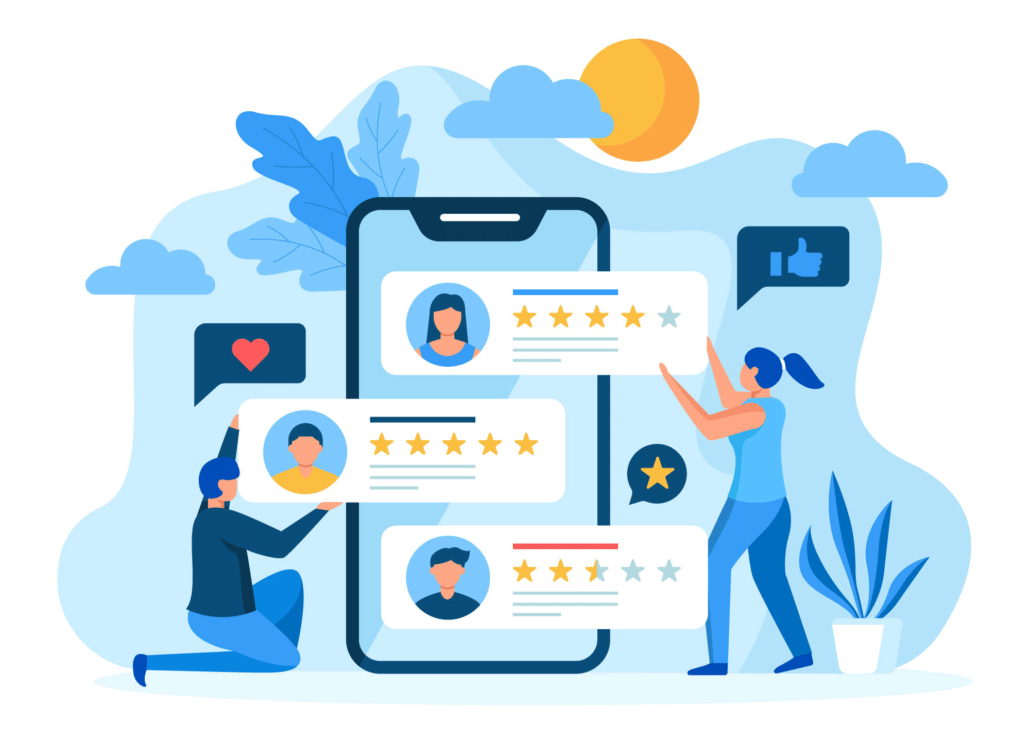 Get In Touch About Making Your Animated Video
Schedule a call with our production team to discuss the production of your animated video.
Get a quote for us to create your animated video.
Request access to our newest price sheet.
Create your Video Igniter account, fill out a creative brief, and we'll start creating your animated video.

https://videoigniter.com/wp-content/uploads/2022/11/Video-Animated-Production.svg
77.66
87.74
videoigniteradmin
/wp-content/uploads/2020/02/logo-v2.svg
videoigniteradmin
2022-11-10 23:03:13
2023-07-12 21:45:31
Video Animated Production FAQ