Learn How To Get An Animated Educational Video Produced
Educators and businesses can greatly benefit from educating their students or new/current employees with educational animated videos. Here are the main ways animated videos help improve education:
People have short attention spans, animation holds people's attention longer than live action or film.
The new digital native generation expects this level of quality when it comes to educational materials. They love the medium and are more likely to be engaged with the material compared to reading out of a book or watching someone speak or teach a class.
Video format makes the information sharable and easy for people to rewatch or relearn the material whenever it is convenient for them.

 

Animation makes it easier for people to understand new concepts.
Because the content is so engaging, people are more likely to remember the content longer.
If you have a question about animated educational videos that isn't answered in this article, you can use our contact form to ask your question or click the image below to schedule a call with a member of our production team:
Examples Of Animated Educational Videos:
How To Make Educational Animated Videos
1). Brainstorm Educational Ideas That Need To Be Communicated
If you are interested in creating animated video lectures, the first step is to brainstorm all the educational topics that need to be included in the video. Write down a list of all the details that need to be part of the video for people to fully understand the topic.
2). Organize The Content Into Chunks
The next step is to organize all the topics and details into chunks of information that logically make sense together.
3). Outline The Content
Now that your topics are clustered together, organize them into an outline so that you can logically map out how one topic leads into the next.
4). Draft The Script
After you organize your outline, it's time to flesh out the content into a full script. Bear in mind that every 150 words in the script equals one minute of animation.
5). Brainstorm The Visual For Each Scene
Next, brainstorm a visual for each scene or sentence of your script. Think of what would be helpful to show the viewer when the narrator is explaining each part of the script. After you add these notes to your script, go through your script to revise it and see what content you can cut out. Sometimes it makes sense to say something and show it at the same time.  In other cases, it can be redundant; make sure that everything compliments each other. It's a good idea to run your script and visual notes by a few other people to ensure everything makes logical sense before proceeding to the next step.
6). Create The Storyboard
The next step is to convert your script and visual notes into a storyboard. A storyboard is like a blueprint that explains to the illustrators and animators what they are supposed to create.  Download our storyboard creation guide and template here.
Below is an example of what each slide of your storyboard should look like. Put one sentence on each slide. Include a rough mockup of the scene. Add bulletpoint notes to describe the motion that should happen in the scene. Don't forget a list of all the assets that need to be created for each slide.
7). Pick A Producer For Your Animated Educational Video
The easiest way to make an animated video for school or employee training is to hire Video Igniter to turn your idea into a custom animated video. Your second option is to hire a freelancer or animation studio. Check out this companion article that compares what it's like to use Video Igniter to make your animated educational video instead of hiring a freelancer or animation studio.
Alternately, you could spend the time to learn to create them using an animated educational video maker like Vyond, PowToon or Wideo. These services are the best option if you're looking for an animated video maker for teachers because they dramatically lower your production cost. The trade off is you have to spend the time creating the animation yourself using a library of pre-created characters, scenes and objects.
8). VoiceOver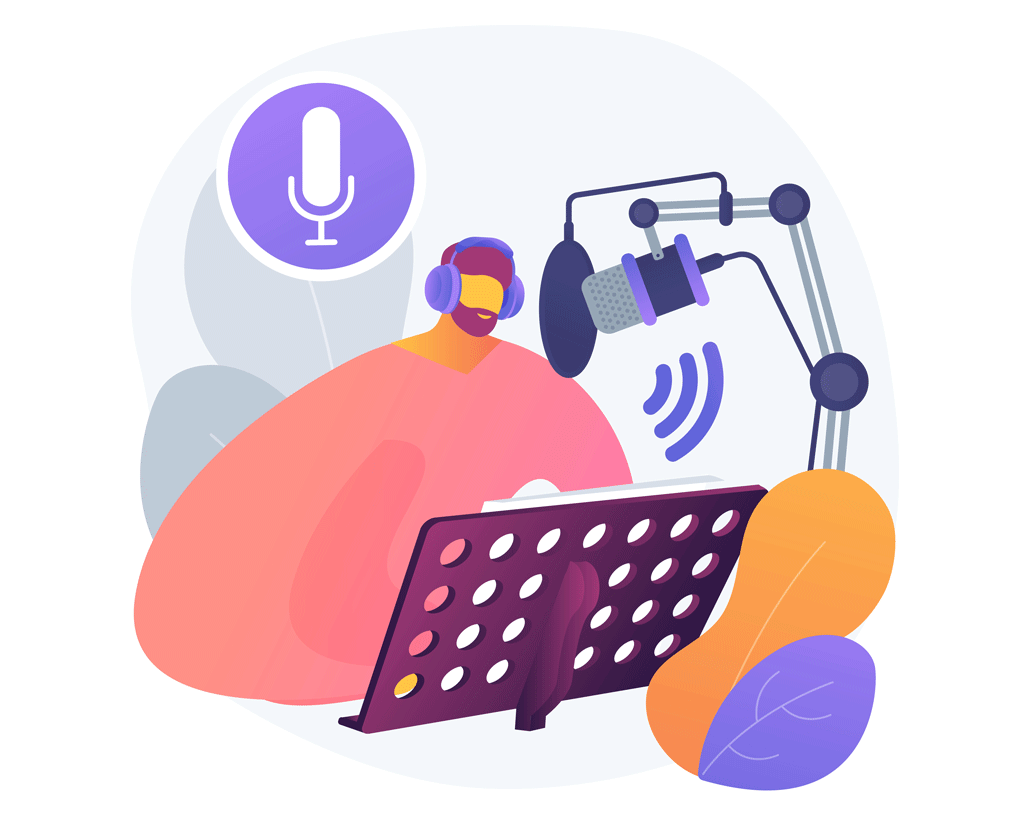 Educational animated videos typically have a narrator explaining the information shown in the video. You can get voiceovers recorded from sites like VoiceBunny, Voices123, or Fiverr. You could even record your own pro quality VoiceOver for free – even if you have no professional recording equipment.
9). Pick Out Music
Background music enhances the experience of watching your educational animated video. It isn't a requirement but it helps keep viewers engaged and studies suggest music helps with memory retention of the information presented in the video. Sites like AudioJungle, PremiumBeat and Pond5 have large libraries of stock audio that are affordable to license. Check out Incompetech for music you can use for free.
10). Art Creation Process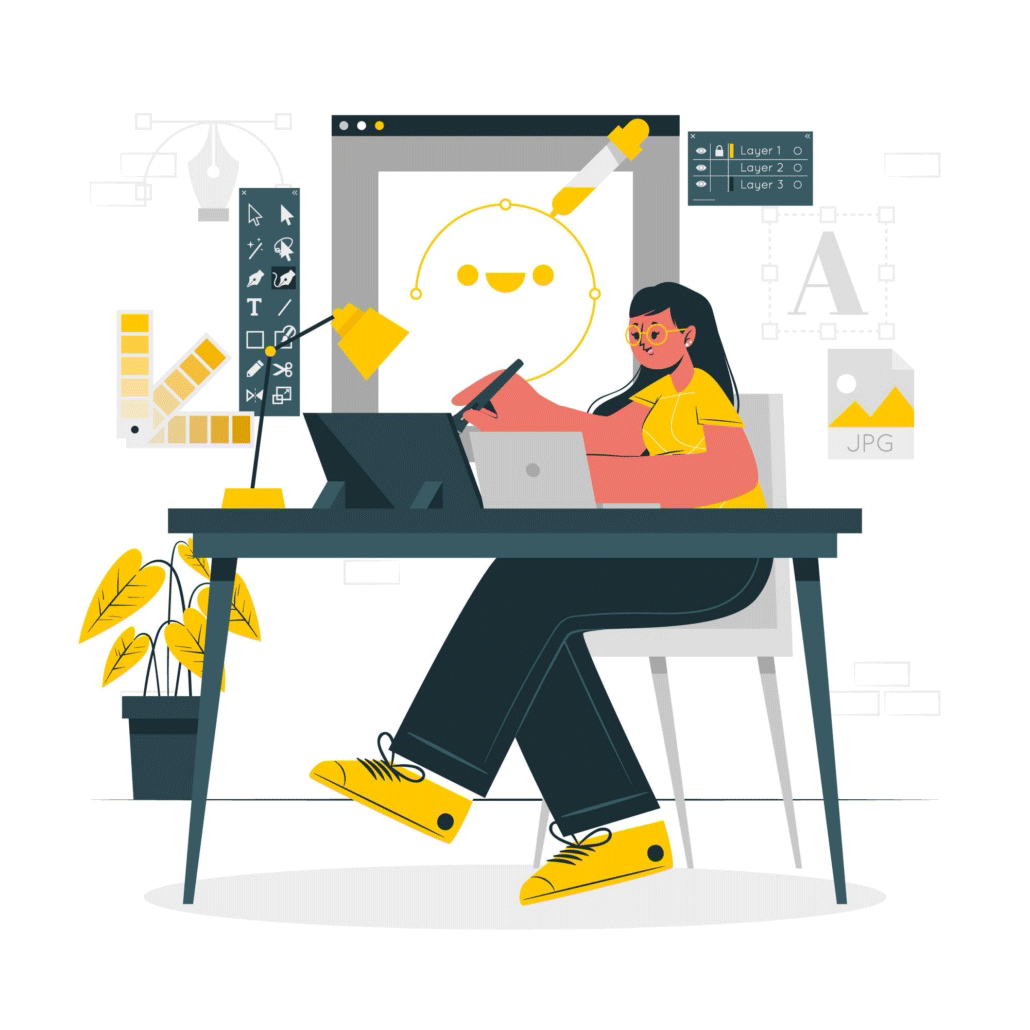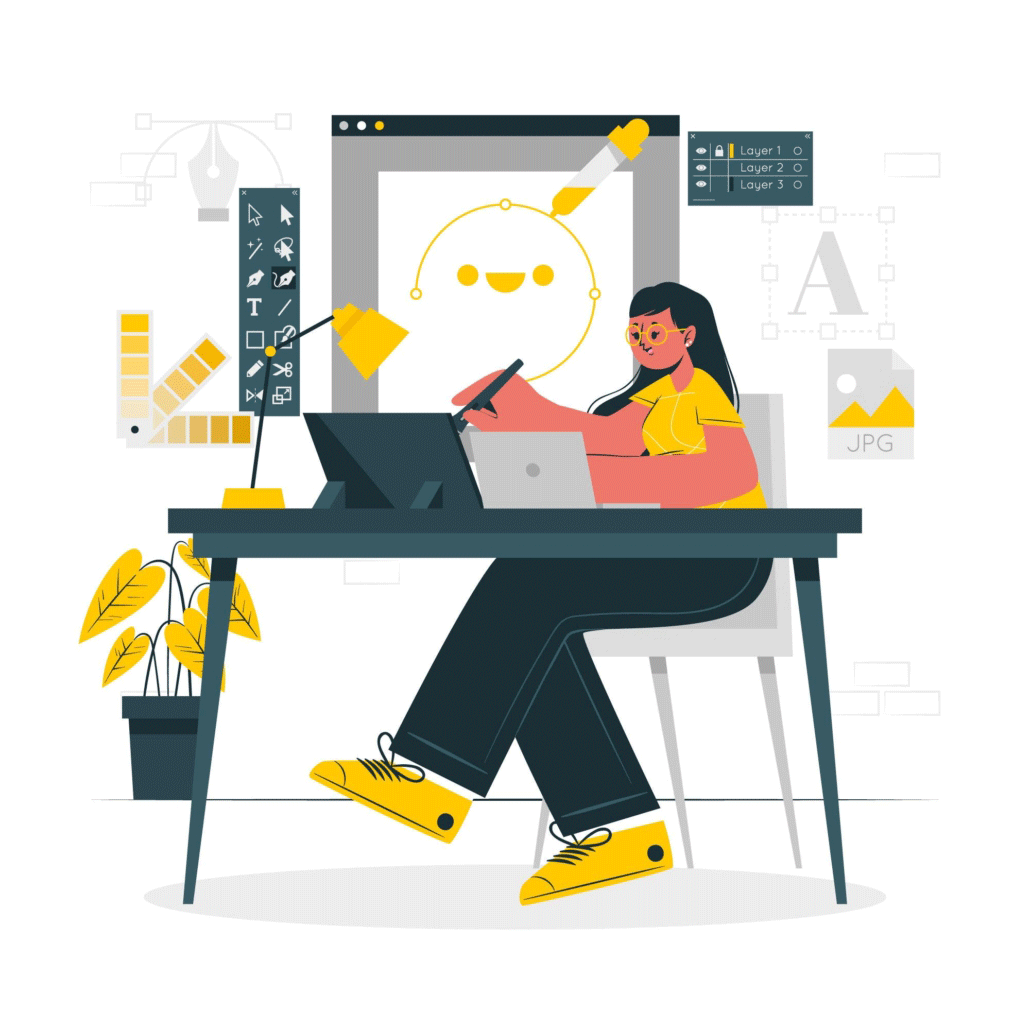 If you're getting a custom animated video produced, your animation team will send you a few pieces of concept art created from a scene in your video. You get to provide them feedback to refine your favorite style until you love it. Then, they will produce all of the custom illustrations and give you an opportunity to request revisions before moving into production. 
11). Animation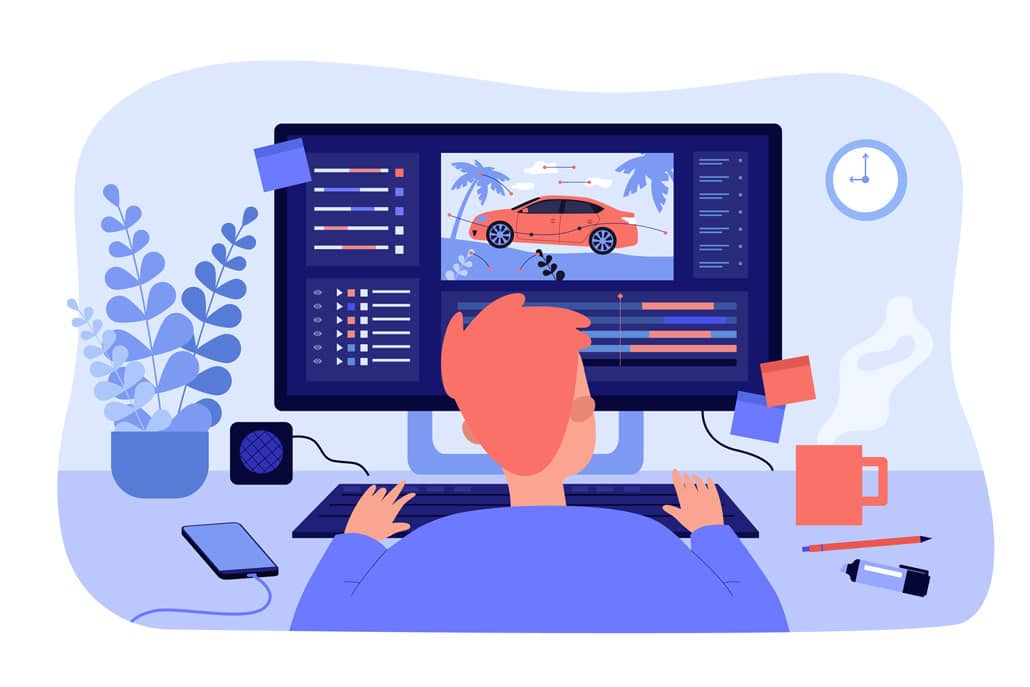 When everything gets your sign off (voiceover + music + illustrations), the animators will get to work! It takes about one week for one animator to animate one minute of video. Once the first draft is ready to review, test it on members of your target audience (i.e. students, trainees, new/current employees, etc) to see if they understand and retain the information presented in the video.
12). Bonus: Get Your Content Online So It's Sharable
One of the strengths of educational animated videos is that they make it very easy to share the information so it can be consumed anytime the viewer is ready. Use a hosting service like YouTube, Vimeo, or Wistia to upload your video for free and get a link to share the content with the people you are educating. These services can also provide you an "embed code" which enables you to paste the video into your website.
Check out this article to learn more about the animated video production process.
Animated Educational Videos for Government Organizations
Do you work at a government agency and want to create animated educational videos to help you explain or promote a new government program? Read about the animation work we can do for government organizations.
Animated Educational Video FAQ:
What does it cost to make an educational animated video?
When you provide the script/storyboard for your educational animated video, the cost per minute can be very reasonable – starting at $500-$1500/minute. Fancier 2D animations and 3D animations will cost north of $3,500/minute to create. Read more about animation production costs.
How long does it take to make? 
A 60 second animated video typically takes 4-5 weeks to produce. Different animation styles can increase or decrease the amount of time it takes to create an animated educational video. Contact us on our Get A Quote page to get a timeline estimate for your educational animated video project or series.
Benefits Of Working With Video Igniter
World class production and storytelling at prices startups can afford.
Our online production service delivers a streamlined production experience which lowers your production cost + more of your budget is put towards creativity, storytelling and production quality instead of overhead and project management costs.
Learn why companies hire Video Igniter to create animated educational videos.
Not sure what Video Igniter is? Read more about us here.
Contact Us To Make Your Animated Educational Video
Do you want to create an animated educational video series or a stand alone animated video to help educate people? Below are several ways to get in touch with us to discuss your project:
– Schedule a call with our production team.
– Get a quote for your educational animated video.
– Request access to our price sheet.
– Check out our animated video portfolio to see our latest and greatest creations.
– Create an account and fill out a creative brief to get production started on your animated video.
What is Video Igniter Animation?
If you want to hire a 2D animation studio, check out Video Igniter to learn why we're better than hiring a traditional brick and mortar animation studio.
Animated Video Demo Reel
https://videoigniter.com/wp-content/uploads/2022/09/Animated-Educational-Video.svg
77.66
87.74
videoigniteradmin
/wp-content/uploads/2020/02/logo-v2.svg
videoigniteradmin
2022-09-08 18:01:16
2023-12-04 15:03:42
Learn How To Get An Animated Educational Video Produced