Learn The Animation Production Workflow To Make Animated Videos
So, you want to make an animated video, but you have no clue what the animation production workflow is like. This article will give you a breakdown of what the process of making an animated video is like so that you have an idea of what all the animation phases are and how they relate to each other.  This animation step by step guide to getting your idea turned into a custom animated video covers everything from Pre-Production to Production and all the way through Post-Production.
If you have a question about the animated video production process that isn't answered in this article, you can use our contact form to ask your question or click the image below to schedule a call with a member of our production team:
Steps for the 2D animation production workflow:
Pre-Production:
1). What do you want to make?
2). Identifying an animator or studio
3). Agree on price & production terms
4). Start Production With a Production Brief
Production:
5). Script
6). Storyboard
7). Voiceover
8). Music 
9). Design
10). Animation + Polish / SFX
Post-Production:
11). Follow through / using your video / AB Testing
3D Animation:
12). Animatic (for 3D animation + VO may happen after)
Animation Pre-Production Workflow:
1). What do you want to make?
The first stage in animation is to figure out what kind of animated video you want to make. Is this going to be a short piece? Or a full on animated movie? What do you want people to feel, experience and do after they watch your video? These are the kinds of things you want to think about first so that you know what kind of animation freelancer or studio would be best suited to produce your animated video. 
Estimated time: hours, days or weeks

2). Identifying an animator or studio
After you've thought about what it is you're actually looking for, take some time to shop around for animation freelancers or animation studios that have experience producing the kind of animation you are looking for. Reach out to them to schedule a call to discuss their creative process, animation production workflow, pricing, and request portfolio samples to ensure they can produce content similar to what you are looking for. Check out this article for tips on how to hire a 2D animation studio.
Estimated time: Days to weeks

3). Agree on price & production terms
Quality animated videos cost $1000-$25,000+ per minute for 2D animated videos and $5,000-$50,000+ for 3D animated videos. Before you move forward with any animation steps, make sure you and your animators are on the same page in terms of what the total estimated budget will be and whether or not it will cost extra if you request more than a round or two of edits. Most animators and studios require 25-50% of the budget to be paid up front. Check with them to see if there are any other production terms you should be aware of – including their policy on the # of revisions you get.
Estimated time: Hours or days.
Animation Production Workflow:
4). Start Production With A Production Brief
The next step of the animation production process is to document all your thoughts and ideas to share with the animation team so that they have as much information as possible when they create your script, storyboard and the custom art for your video. Include notes about your ideas for the script, the visuals and what kinds of people will be watching your video.
Estimated time: Hours or days
5). Script
The script is the foundation for the rest of the animated video production workflow. It determines the overall length (and cost) of your video and what visuals will need to be created and animated in sync with the voiceover acting or narration. For reference, a 150 word script equals about one minute of video.
Estimated time: Days to weeks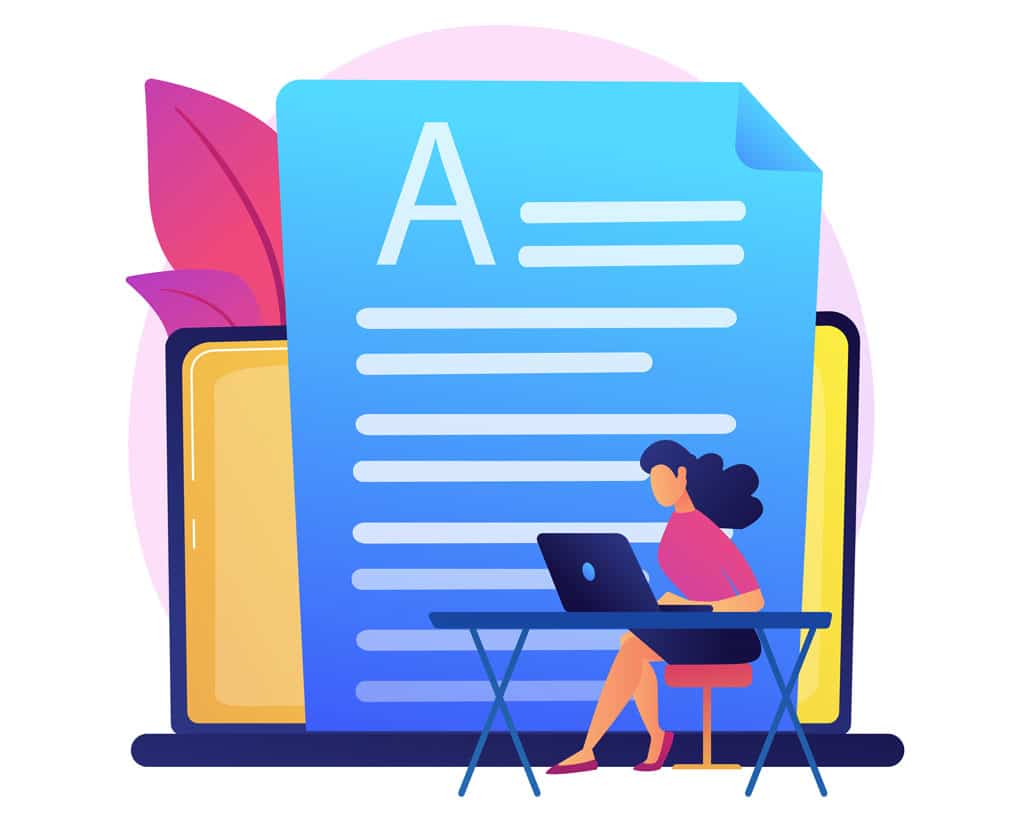 6). Storyboard
The storyboard provides blueprints for the design and animation team so that they know what to create during the animation process. Each slide of the storyboard should have a sentence from your script, a rough sketch or mockup of what you want to show in the scene, a list of the assets (audio and visual) that need to be created for this scene, and some bullet points to describe the order of operations of the animation/motion that happens on screen. 
Estimated time: Days to weeks
7). VoiceOver
To get a great voiceover for your video, include notes with your script that tell the voiceover artist what kind of energy you want them to use,  how to pronounce difficult words and what sort of pacing they should use. Send your script to multiple voiceover artists and have them record a few sentences so that you can hear and feel how impactful their delivery will be. Once you've narrowed it down to your favorite voiceover artist, have them record the full voiceover and review it to see if it needs any slight tweaks. Before you approve the final draft of your voiceover, make sure you are paying for the proper commercial rights (if applicable) to use your voiceover.
Estimated time: Several days to a week.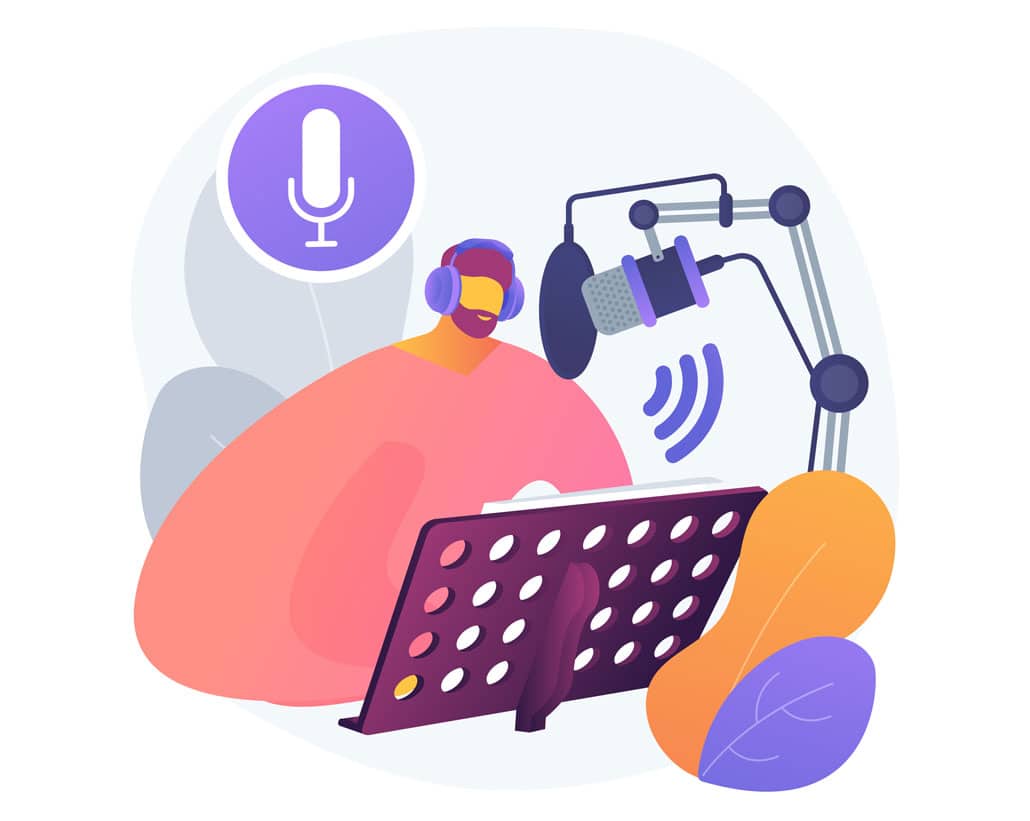 8). Music 
One of the steps in creating an animation that you don't want to outlook is carefully selecting the right soundtrack. Music influences the perception of every scene in your video. It sets the mood and enhances viewer perception of your content. Take some time to listen to many different options before making your decision. Sometimes you'll need to wait until the first draft of your video is ready to get a sense of how the music actually enhances or detracts from your animated video. Other times, studios may select a handful of tracks for you to choose from and let you pick your favorite option. Either way, make sure that the music you use is properly licensed for the places you plan to show your video. Oftentimes, music requires a commercial license if you plan to use the music in a video for paid ads or on your website. 
Estimated time: Days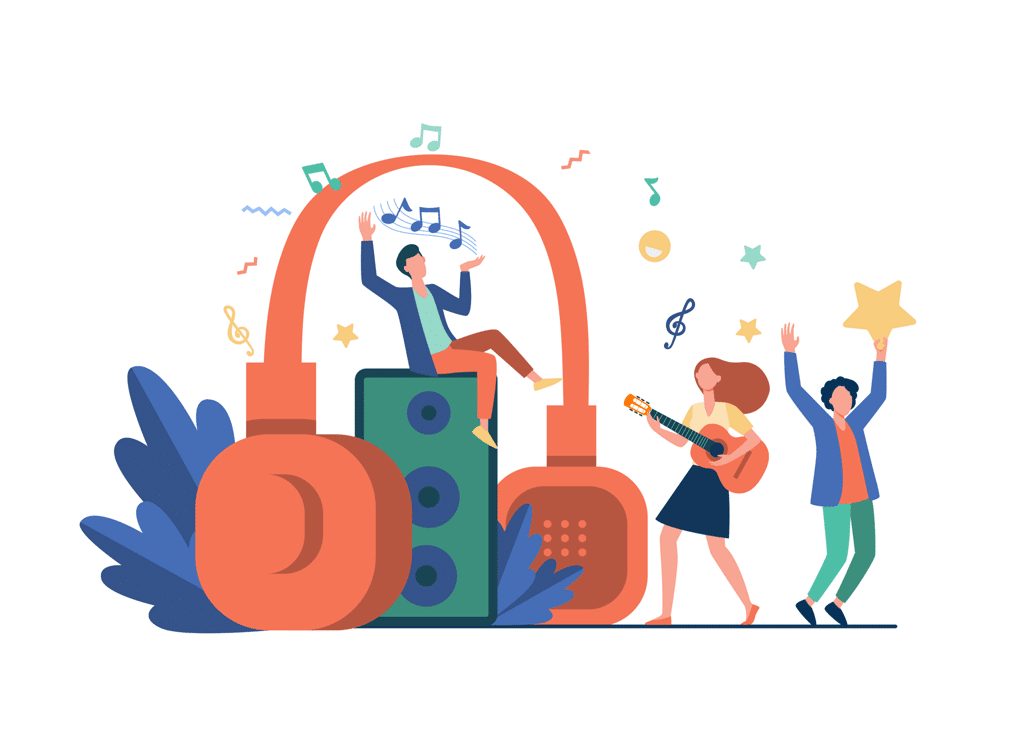 9). Design
Reviewing art is one of the most exciting phases of the animated video production process. Typically, the animation and design team you work with will create multiple pieces of concept art for you to review. You should pick out your favorites and let the designers know what you like best about them – and what details you may want to refine further. After the designer has perfected one scene in the style of your choosing, they will create the rest of the art for your video and then give you an opportunity to review the art and ask for edits. Ensure you are happy with the style of your art before you move forward with the next animation step in order to avoid extra production costs.
Estimated time: 1-2 weeks for a 1-2 minute long 2D animated video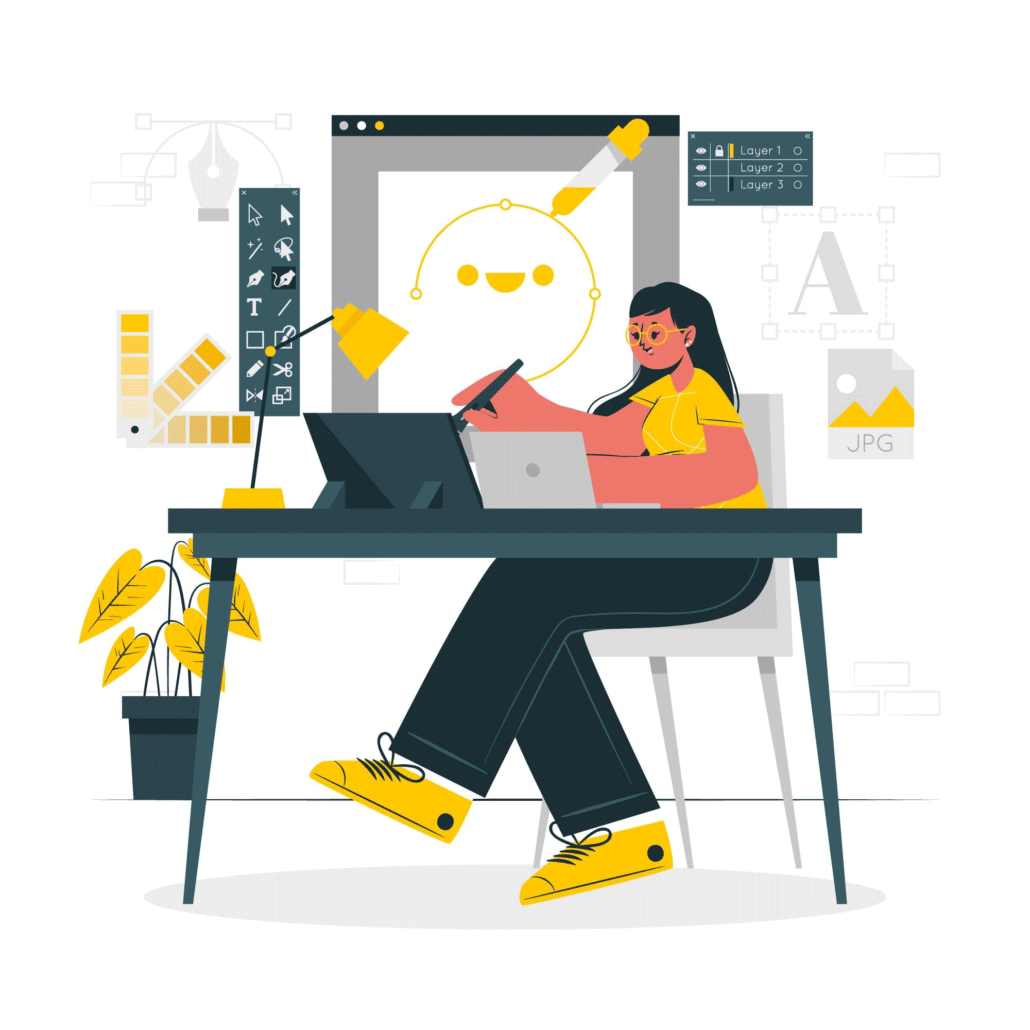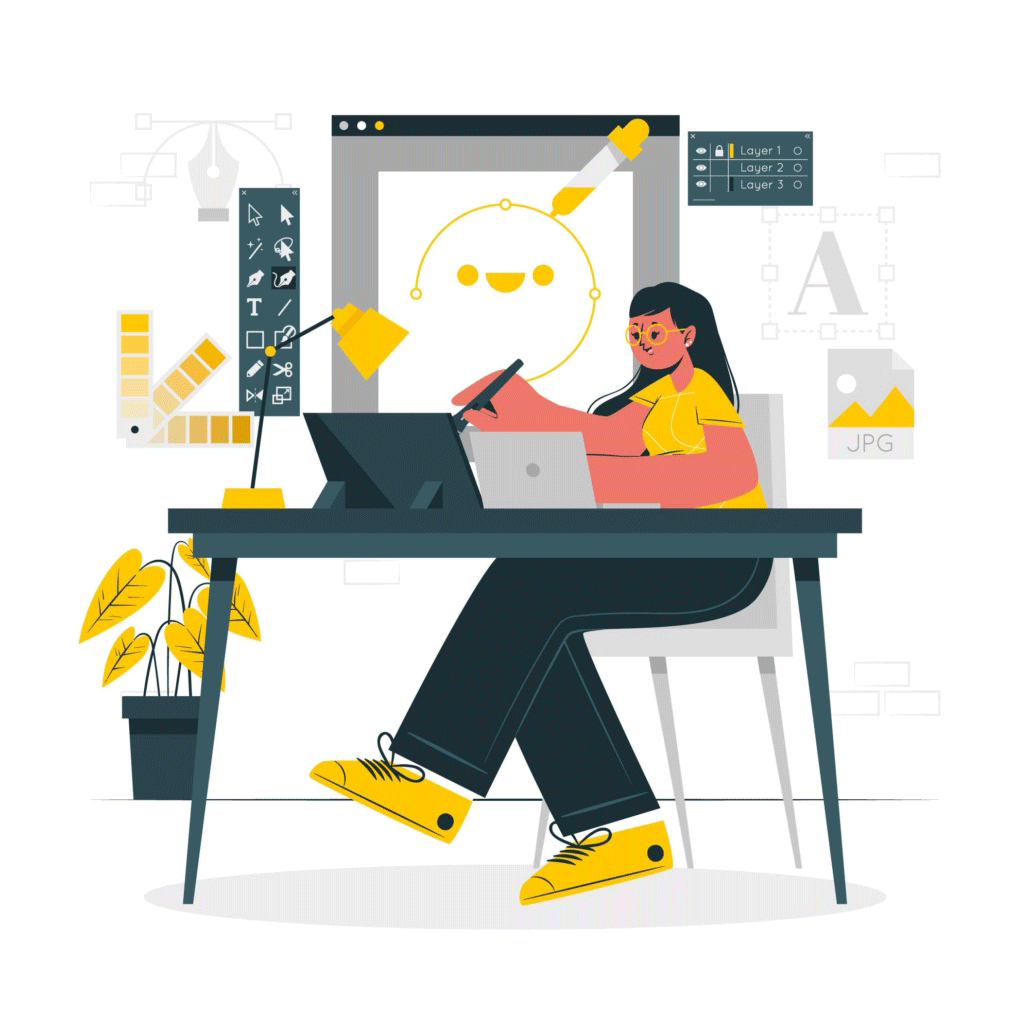 10). Animation + Polish / Sound Effects
Now that all the prep work is done, the animators are finally at the part of the animation production workflow where they start applying motion to the custom designed art and sync it to the voiceover and music. Typically, animation studios will allow you to review the first draft and request 1-2 rounds of simple edits while they add sound effects and additional visual touch ups.
Estimated time: 1-2 weeks for 1 minute of 2D animation, 2-4 weeks for frame-by-frame animation, and 2-4+ weeks for 3D animation.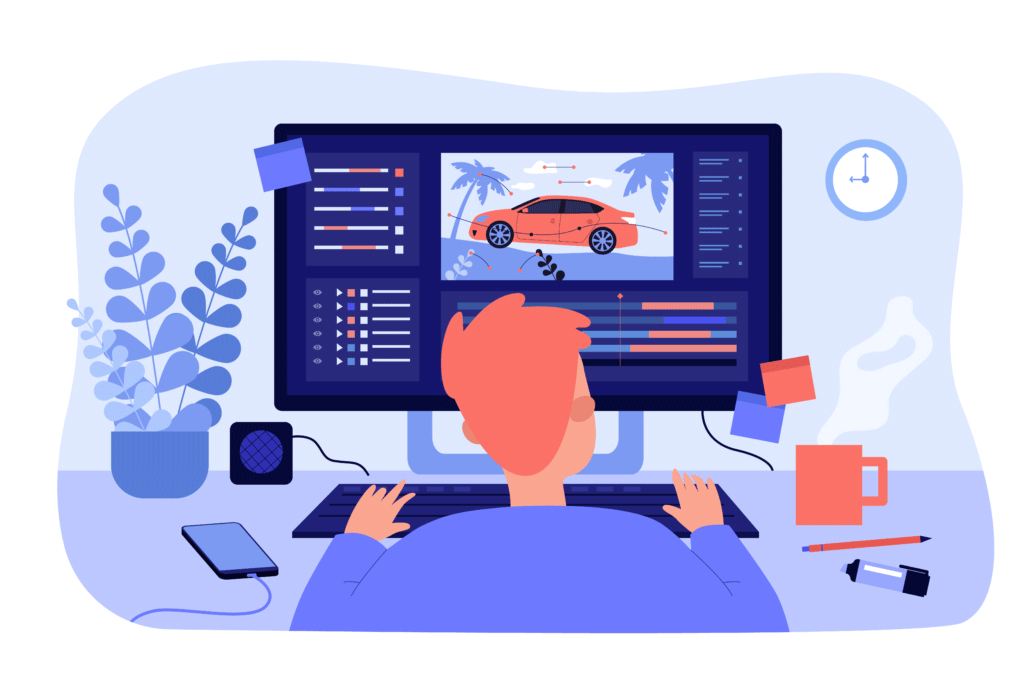 Animation Post-Production Workflow:
11). Follow Through & Using Your Video
Now that you've made it through all the steps of creating an animated video, it's time to start showing it to people.  If you are using your video for commercial or marketing purposes, we recommend creating alternate intros and ending CTAs (call to action) so that you can A/B test different variations improve the overall conversion rate of your animated video. 
Estimated time: weeks to months
Bonus Stage For 3D Animation:
12). Animatic (for 3D animation)
The 3D animation production workflow usually has an extra step called an animatic – it's like an ultra rough draft of your animated video composed of static images that are played in sync with the existing voiceover. The purpose of this is to ensure the animation will have the right timing before animators spend time animating. This is particularly useful to gauge the speed for comedic timing and emotional draw.
Estimated Time: weeks to months
If you have any questions about making an animated video or the animation production workflow, click here to schedule a call with a member of Video Igniter's production team.


What is Video Igniter Animation?

Animated Video Demo Reel
https://videoigniter.com/wp-content/uploads/2022/01/Understanding-The-Animation-Production-Workflow-How-To-Turn-Your-Idea-Into-An-Animated-Video.svg
77.66
87.74
videoigniteradmin
/wp-content/uploads/2020/02/logo-v2.svg
videoigniteradmin
2022-01-28 17:41:20
2023-08-07 17:47:30
Learn The Animation Production Workflow To Make Animated Videos