Examples Of Explainer Video Scripts & How To Write A Script
Planning on making an animated explainer video and want to learn more about explainer video scripts? In this article, we'll cover explainer video script writing. You'll also get to see some explainer video script examples. We'll even teach you about how to organize an explainer video's structure and provide an explainer video template you can use to write your script.  After writing explainer video scripts for over a decade, the team at Video Igniter has compiled and included include our tips and best practices to write a great script for your video.


Content:
1). The Importance of Good Script Writing
2). Explainer Video Script Examples
3). How to Write an Explainer Video Script
4). Animated Explainer Video Script Template
5). Explainer Video Script Writing FAQ
6). How to Maximize Your Script Writing
If you have a question about explainer video scripts that isn't answered in this article, you can use our contact form to ask your question or click the image below to schedule a call with a member of our production team:
1). The Importance of Good Script Writing
Script writing is like creating the skeleton of your video. It provides the outline for the entire explainer video. It also helps you identify what visuals need to be created, in what order to tell your story.
Good storytelling will keep your viewer engaged. If the pacing and presentation of the ideas goes in a logical order, all the pieces of information you explain in your video will help the viewer get a better understanding of the big new topic you are presenting to them in the video. Without good storytelling, you have nothing. Don't rush this step because it's hard to go back and fix a video that started with bad storytelling.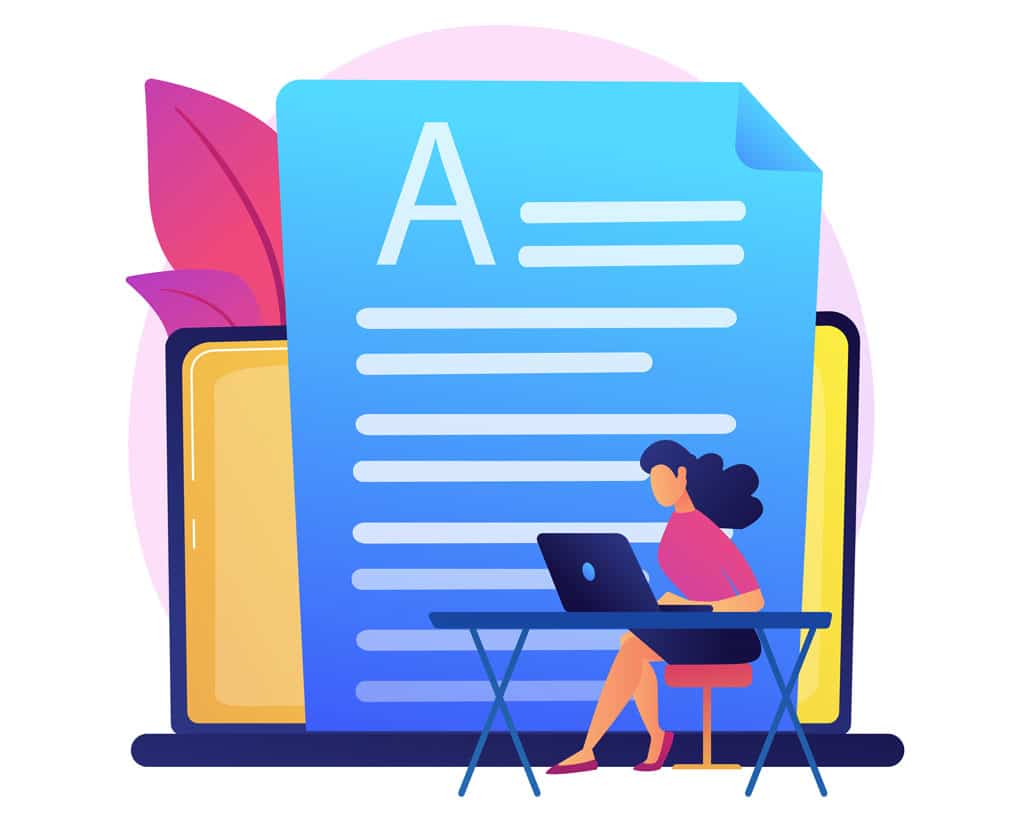 After the script is approved, you can proceed to storyboard creation. The script and storyboard are necessary for the design and animation teams know what they are supposed to create.
Want to save on your production budget? Check out our script writing guide and storyboard template. Creating your own script and storyboard can save you hundreds or thousands of dollars off the cost of your explainer video.
2). Explainer Video Script Examples:
If you're wondering "what is a good explainer video script" – we compiled some examples for you to review. We also included the videos that were created from those scripts so you can see how they looked when they were turned into custom animated videos. Most of these examples are 60 second explainer video scripts. The last example is a 30 second explainer video script.
60 Second Explainer Video Script Example:
Meet Aver – the simple, effective identity verification provider.
What if it was possible to safely identify someone from different countries? Regions? And cities, across the globe – with just a selfie!?
Aver's DNA is built on facial recognition and artificial intelligence.
This enables you to perform instantaneous, complex identity checks which are displayed through an easy to use dashboard.
Smartwatch AML enables visual watchlist searching – which ensure people can not hide under an alias anymore.
Aver's ease of integration enables you to catch all the bad actors without needing an army of analysts and developers.
Our mission is to change the way the world shares their identity.
We're creating a global compliance standard for all businesses.
Aver – Identity that works. To learn more, visit www.goaver.com.
Resulting Video:

B2B Explainer Video Script Example:
Do you think you are overpaying for worker's comp?
If you run a business with responsible, well trained employees, you deserve a break on your worker's compensation premiums…
…and Approach Management Services is here to help!
Washington State's Retrospective Rating Program incentivizes businesses to create safer work environments, by giving you a refund on your premium if you reduce workplace injuries and lower claim costs.
Approach helps thousands of Washington state companies reduce their worker's comp premiums, earn refunds, and navigate the complex claims process.
With Approach, you'll have your own dedicated claims coordinator to guide you every step of the way.
You'll also have access to our highly acclaimed safety team who can help create safety programs and assist if L&I is ever at your workplace.
Since 1992, we have saved our clients over $565 million dollars!
If you want to improve your workplace safety and learn how much money you could be saving, fill out our interest form at www.approachms.com.
Resulting Video:
Example Script For a 30 Second Animated Explainer:
Tired of noise near the lab limiting your research?
Herzan helps researchers improve their measurements by removing environmental noise through its acoustic, vibration and EMI isolation solutions.
Herzan's active vibration control platforms protect the world's most advanced microscopes from low- frequency vibration noise.
Our custom enclosure delivers the quietest working environment possible, and magnetic field cancellation systems shield electron microscopes from disruptive AC/DC fields.
To learn how Herzan can support your research and achieve better measurements, contact Sales@Herzan.com.
Resulting Video:
3). How to Write an Explainer Video Script
Before you write your script, you may want to create an explainer video outline. Start by creating a list of all the talking points you want to cover within your explainer video. Then organize the points into categories. Identify the main topic and supporting topics to organize your thoughts.
If you're writing a script for a corporate explainer video, a business or a startup, we recommend using the following outline when drafting your script. This will help you organize the presentation of your ideas in a way that will encourage the viewer to take action after they finish watching your explainer video.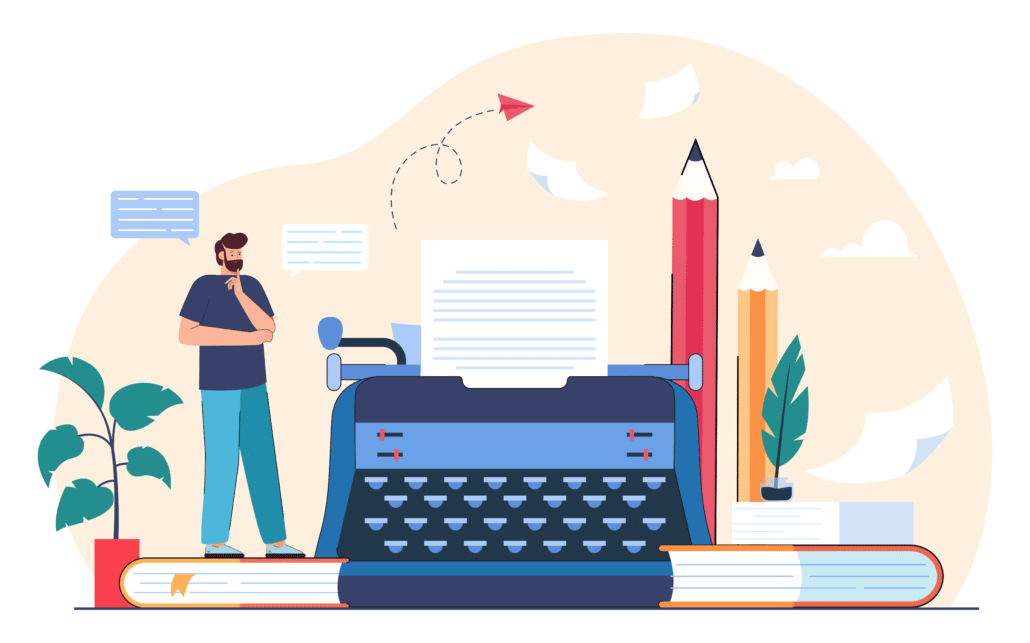 1). Explain the status quo.
What problem is your target audience dealing with?  Use the first 10 seconds (~22-30 words) of your script to address your target audience and the pain they experience with a common problem they encounter.
2). What is the solution?
Now, you can introduce your company's product/service as the hero to the viewer's problem. Don't explain everything right now. Just use the next 10 seconds of the script to introduce the solution and mention what they do to alleviate the problem.
3). Talk about the ways your solution will help solve the viewer's problem.
Next, we recommend illustrating the top 3 ways your product/service can help the viewer. Spend about 30 seconds providing an overview of the benefits the viewer can experience if they decide to start using the product/service.
4). Remind them to take action
Wrap up the script with a reminder that the viewer can experience all these amazing benefits if ________. The "_______" should be whatever is the next step the viewer needs to take in order to get your product/service. This could be creating a free online account or downloading an app. Other times it's an email address or a phone number to get in touch with the sales team. Whatever you do, don't forget to include this "call to action" at the end of the video. This way, no matter where someone sees your video, they will know how to buy from you.
For a more detailed explanation on how to write a script for an explainer video, check out this companion article.
4). Explainer Video Script Template
We created an explainer video script template you can use to write your own script and save money on your production budget. You can view the Google Docs version of the explainer video script template here. You can also download it as a free explainer video script PDF template.
5). Explainer Video Scriptwriting FAQ:
How long should my script be?
Typically, explainer video scripts are 30 seconds-3 minutes for corporate explainer videos. These get the point across quickly before the audience looses attention. Other non-commercial forms of education and entertainment can produce explainer videos that are 5-10 minutes or longer.
When you write the script for your explainer video, aim for about 150 words per minute. You could go up to 180 words but after that, the narration is going to sound rushed. Don't be afraid to have a shorter script closer to 120 words per minute. This allows for time to add pauses and vary the pace of your presentation which ultimately helps keep the viewer's attention engaged.
How long does it take to write a script?
Scriptwriting can be a fast process if your timeline is tight and your team is nimble. Usually the script writing process takes 1-2 weeks. After the client sends all the background information to the writing team, the writer(s) identify key talking points to include in the video. Additionally, they spend time researching and understanding your target audience to figure out how to best convey the main talking points in your explainer video script. The first draft takes 1-3 days to complete. After you do an internal review and send us your feedback, our writers typically revise scripts and send them back to you within 24-48 hours.
What does it cost to write a script for an animated explainer video?
Animation studios typically charge a few hundred dollars up to tens of thousands of dollars to write scripts for explainer videos. Most studios don't charge on the high end and rely on information you provide them to create the script. High end script writing services include detailed research programs to understand the target audience and test which language and messages resonate with them. You can request a copy of Video Igniter's newest price sheet for our current script writing rates.
Want to know what goes into the cost of an explainer video?
6). How to Maximize Your Scriptwriting
Want even more tips to improve the script for your animated explainer video? Check out this companion article: "7 Tips to Supercharge Your Explainer Video Script Writing."
7). Want To See More Explainer Video Script Writing Examples?
Would you like to see more video script examples for a type of video or industry you didn't see here? Use this page to message us and let us know what type(s) of explainer video script examples you would like to see.
Hire Video Igniter To Write Your Script And Make Your Explainer Video!
We write scripts and make custom explainer videos for world-class brands like T-Mobile, Amazon Web Services and Linkedin @ prices startups can afford.
Interested in getting some pricing info? Get yourself a copy of our latest rate sheet.
+20 reasons companies love hiring Video Igniter to create animated videos.
Explainer Video Demo Reel
Explainer Video Success Stories & Testimonials
"I run a video production company and outsource animation. The team at Video Igniter did a great job in taking the concept I very crudely drew out and made it into a beautiful animation. The review process was easy and their turnaround time was very quick. I'd def recommend them if you're looking for an animation project."
Pat Henderson – Founder, Path8 Productions
"Video Igniter came to us with a number of creative and engaging ideas and were able to create an exciting, impactful video in a short period of time. And the best part was that it cost much less than other options of similar quality. The video they made is a great marketing tool for us."
Alex Raymond – Founder, Kapta Systems
"I found exactly what I needed: custom animated production with lots of options, fair price and fast communication. I loved working with the Video Igniter Team. Million thanks."
Antonina Rome, MD – Bioresona
Get An Animated Explainer Video For Your Business!
Schedule a call with our production team to discuss script writing and your animated explainer video project.
Get a quote for your explainer video.
Request access to our newest price sheet.
Create your Video Igniter account and we'll start writing the script for your explainer video.
What is Video Igniter Animation?

https://videoigniter.com/wp-content/uploads/2022/09/Explainer-Video-Scripts.svg
77.66
87.74
videoigniteradmin
/wp-content/uploads/2020/02/logo-v2.svg
videoigniteradmin
2022-09-20 00:35:09
2023-12-04 15:17:23
Examples Of Explainer Video Scripts & How To Write A Script