What goes into the cost of an explainer video?
Want to make an explainer video but trying to wrap your head around the appropriate cost of an explainer video? Prices can range widely depending on your production requirements. In this guide, we'll break down what an explainer video costs including:
1). TL;DR: What is the cost of an explainer video?
You get what you pay for…
DIY Online Video Maker: $19-$299
Freelance Animator: $199-$10,000
Marketing Agency: $3,000-$50,000+
Animation Studio: $3,000-$20,000+
Video Igniter Animation: Get our current, market beating rates here.
If you have a question about the cost of an explainer video that isn't answered in this article, you can use our contact form to ask your question or click the image below to schedule a call with a member of our production team:
2). Demo Reels of Explainer Videos At Various Prices
Examples of high end explainer videos ($7500+):
Explainer videos with medium-cost design ($3000+):
Examples of low cost explainer videos ($1000+):
3). What factors go into animated explainer video pricing
Length
First off – the length of your animation is going to be the biggest determining factor in the cost of your explainer video. The longer the project, the more time and resources will be needed to conceive of and produce your explainer video.
Animation style
Next, the animation style will also have a big impact on the cost of your explainer video. 3D animations cost substantially more than 2D animations. Within those two categories, there's still a wide range in terms of the level of detail in a 2D or 3D explainer video that can affect the cost of your explainer video. If you're working within a set budget, contact your explainer video producer to see examples of other videos they've produced with similar budgets.
Speed of Production
Animators like to have 3-5+ weeks to make explainer videos. They can be produced in less time but you're going to need to reduce the amount of content they produce or pay extra rush delivery costs to meet your deadline.
Rush delivery costs go towards putting additional animators, designers and project managers on the project so your explainer video can get produced on time. They also get paid a little extra as an incentive to work late nights and weekends to meet your deadline.
Script Development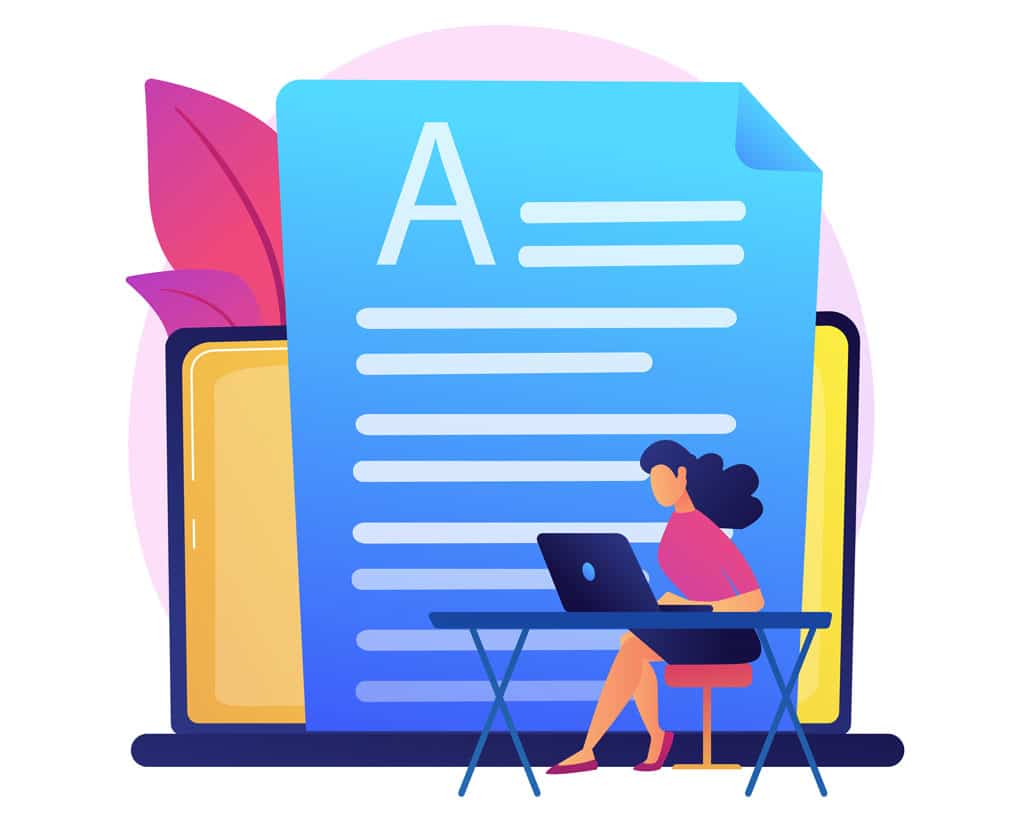 Scriptwriting costs can vary widely. You can write the script internally for the cost of your own time. You could hire a decent writer to digest information about your company/service/product/idea and draft a pretty good script for a few hundred dollars. Or you could hire a professional team that's going to take the time to digest your information and do additional research to understand the target viewer of your explainer video. While their services do cost more, they spend time exploring which messages resonate with your target audience and ultimately make your video message easier to understand and more memorable.
Storyboard Creation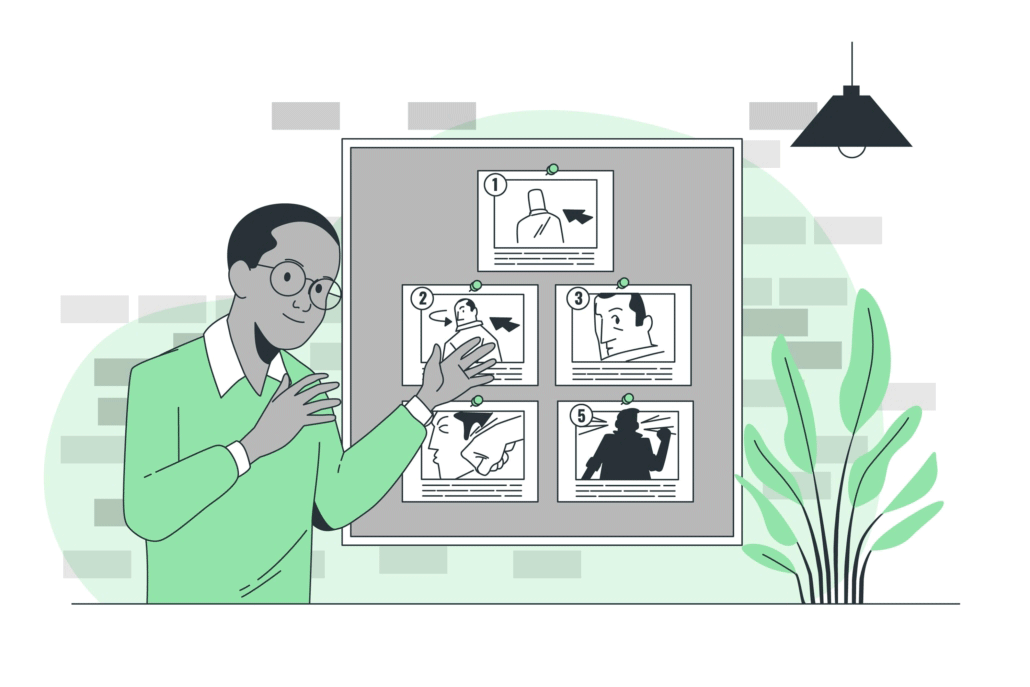 Storyboarding can be done in-house for free. It's a great way to save money on your production budget. As long as you are able to provide clear details and instructions for what you want the illustrators and animators to create. If you decide to have an animation studio or freelancer create your storyboard for you, expect to spend at least a few hundred dollars for their time to envision and describe the visuals that need to be created to correspond with each sentence of your explainer video's script.
VoiceOver and Music Licensing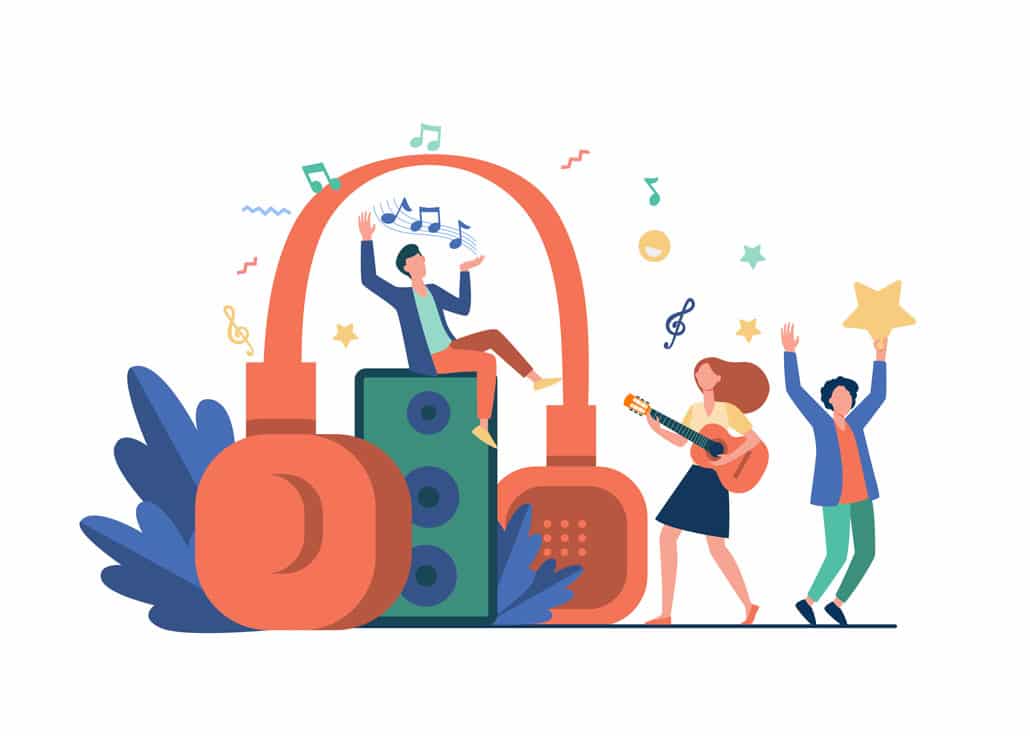 VoiceOvers and soundtracks typically cost under $100 each. Be sure to look into what it costs to license the soundtrack if you intend to broadcast the explainer video using paid media channels. This can add several hundreds or thousands of dollars to your production budget.
Project Management & Overhead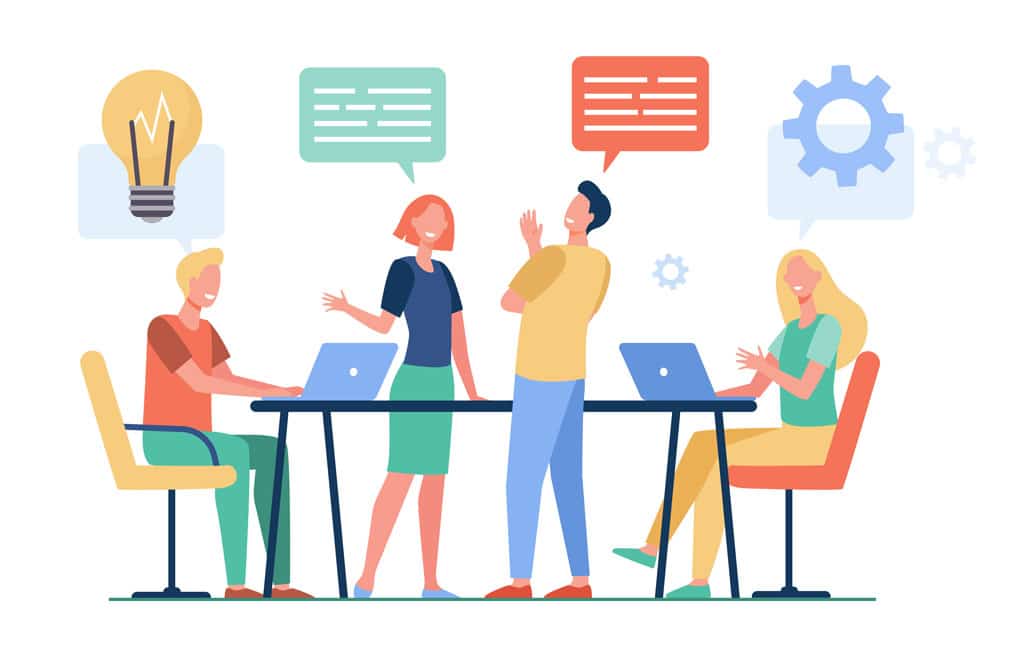 Animated videos use a bunch of project managers to help keep production moving smoothly. Animators and designers need to have all the production instructions and assets ready and easily available to them when it's time to animate. Delays lead to wasted production hours. Additionally, production managers spend hours in meetings with clients. They present the content that's been created for the client and collect and organize feedback to report back to the production team. Production management and overhead costs can add 10%-30%+ on top of the cost of script writing, storyboarding, design and animation.
4). Explainer Video Cost For Each Stage Of The Explainer Video Production Process
Research & Scriptwriting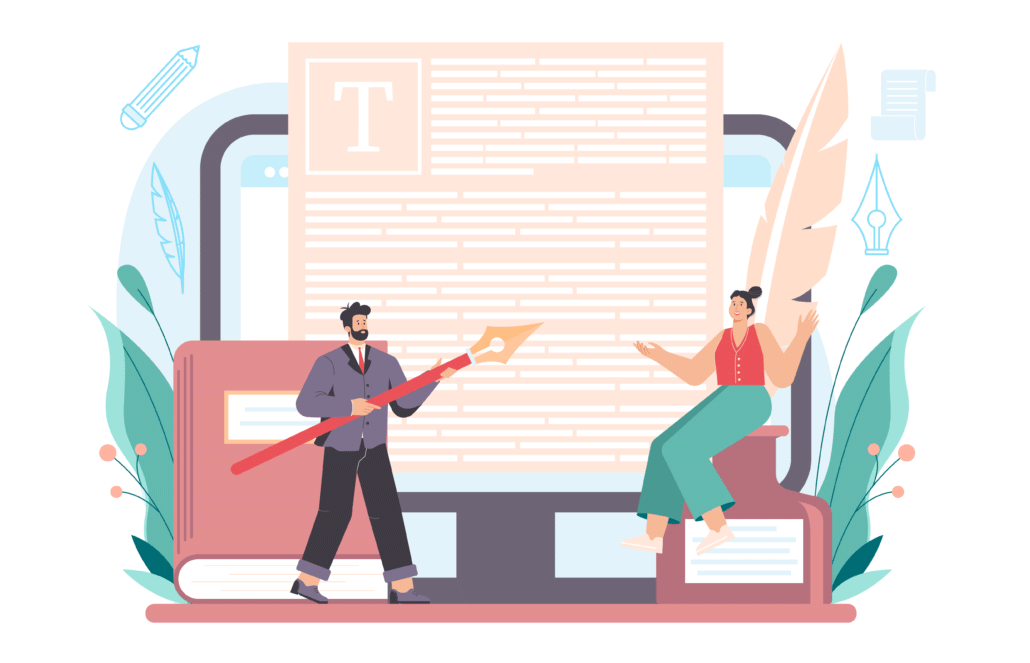 This phase of production can be free if you provide your own script. Hiring an animation studio, freelancer or marketing agency to write your script could add hundreds or thousands of dollars to your explainer video's budget.
Storyboarding
This phase of production can also be done on your end to save on costs. However, animation studios prefer to work with their clients to develop storyboards because:
1). Studios are more experienced when it comes to envisioning visuals to correspond with your script and…
2). They know how to articulate those ideas in storyboard form so that the design and animation teams have a clear idea of what they are supposed to create.
For their expertise, you can expect to spend several hundred dollars to a thousand dollars per minute of storyboarded content your animation studio creates for you. Ultimately, creating a storyboard will save you money in the long run. Without a clear instructions, illustrators and animators aren't going to have a good idea of what you want to create.
VoiceOver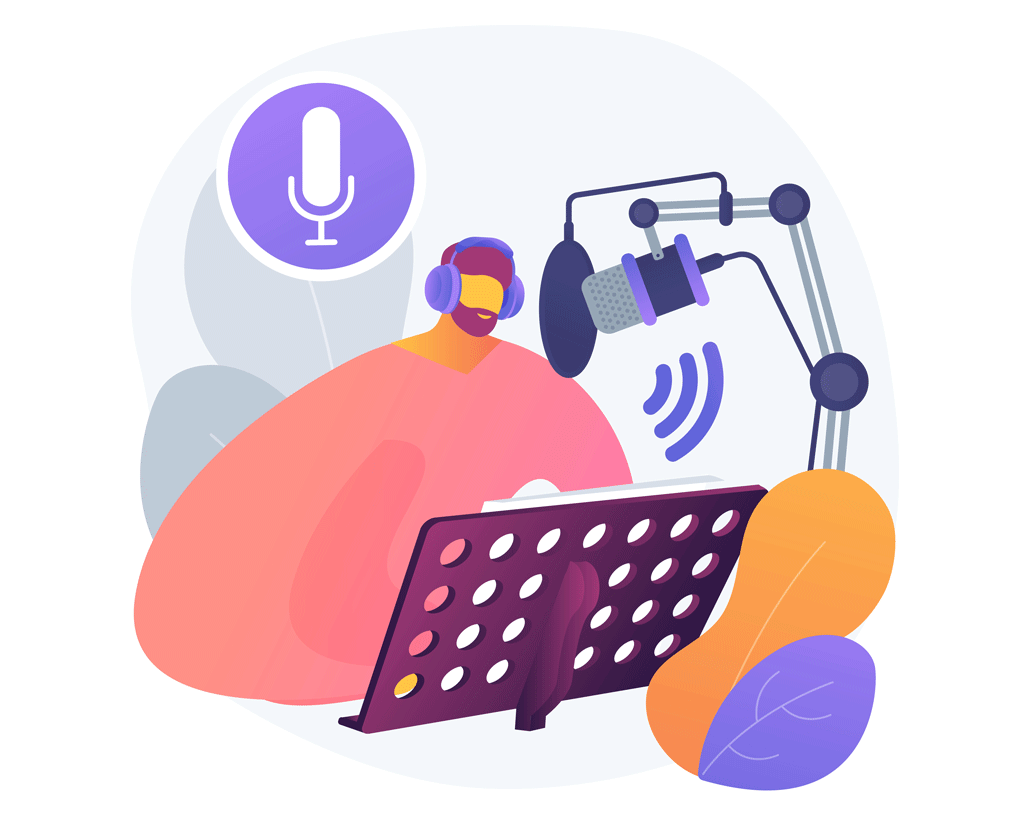 You can hire quality voiceover talent from websites like Voices123 and Fiverr within the $10-$300 range.
Soundtrack
Commercial soundtracks can be licensed for use from sites like AudioJungle and PremiumBeat for $9-$399. Expect to pay more if you plan to broadcast your explainer video using paid media outlets including TV and social media platforms.
Design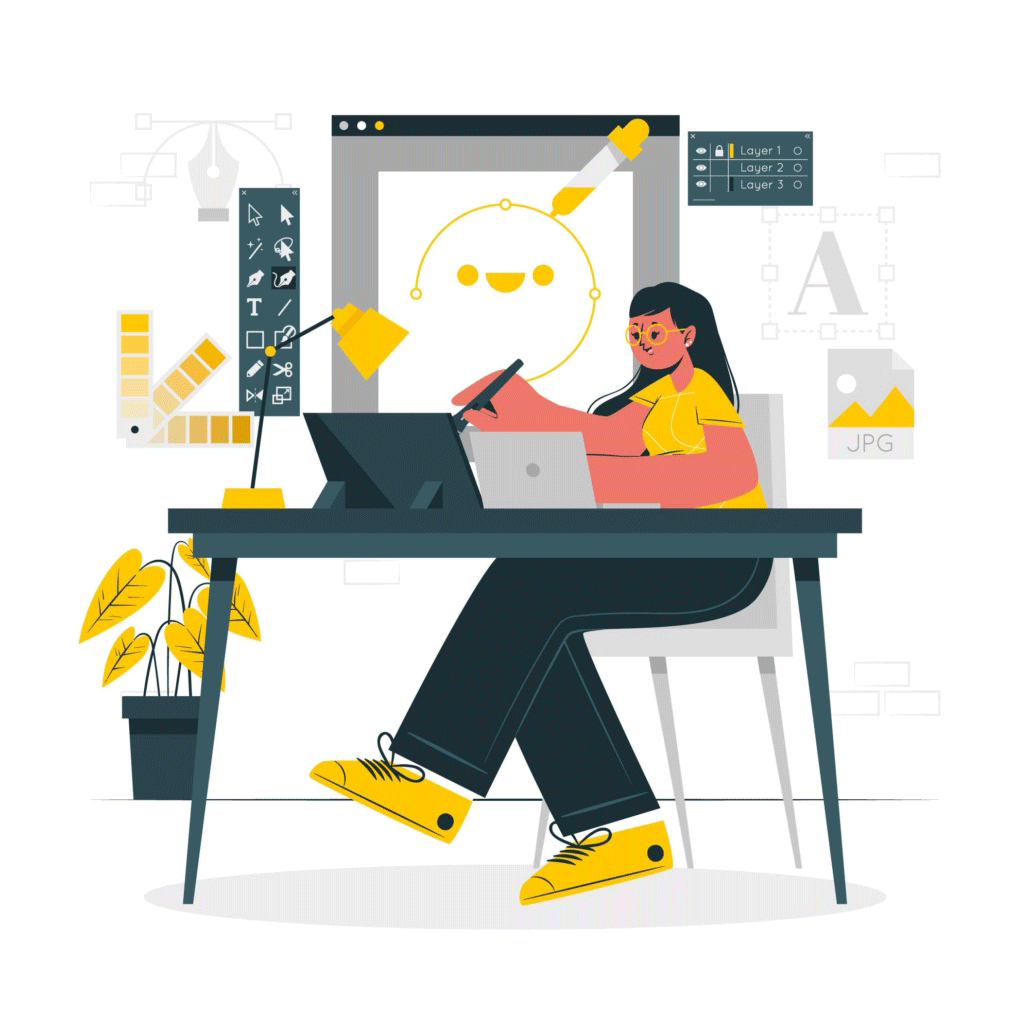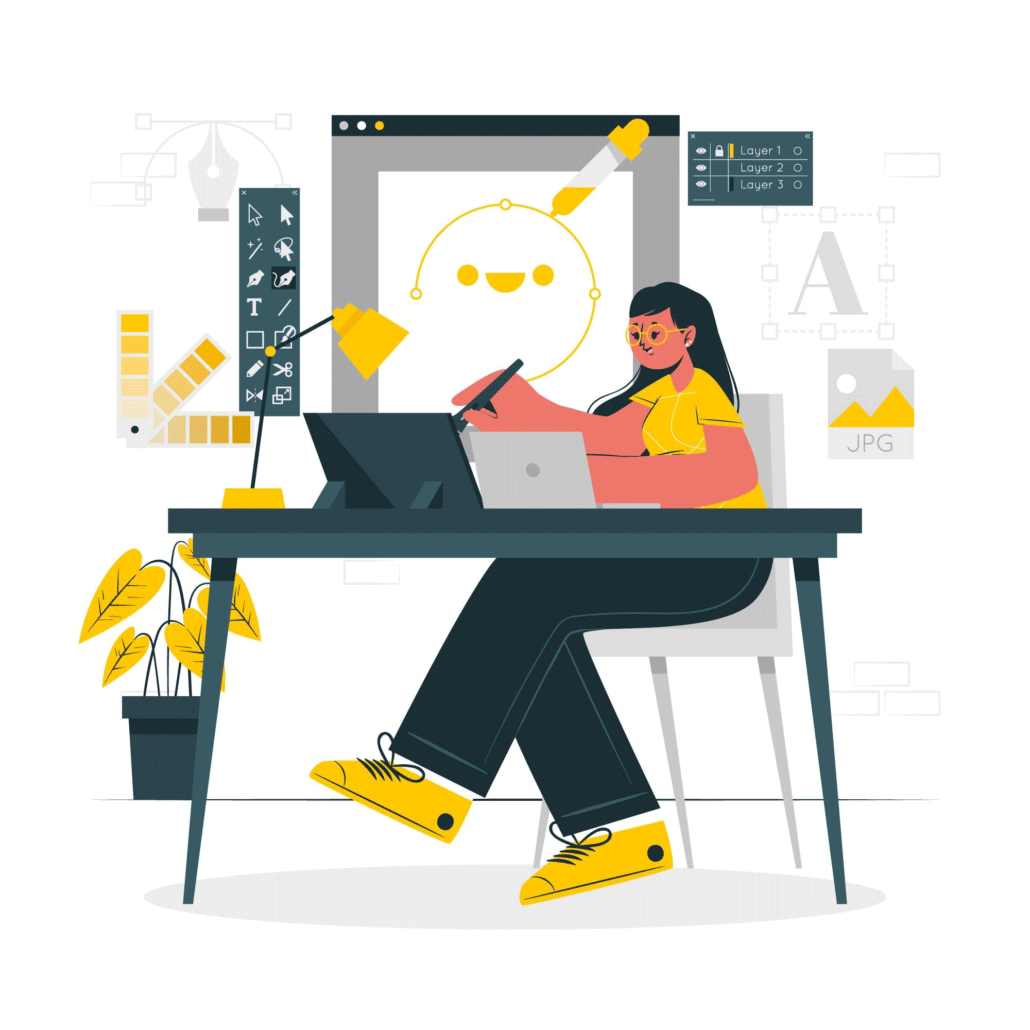 Design costs range widely for explainer videos depending on the visual style you chose. Expect to pay at least $300-$1,000 for custom illustrations for your animators to animate. More detailed illustrations can easily cost north of $2,000 to create all the custom 2D art.
Animation
The average rate for a video animator in the US is $40-$50/hour. A 2D explainer video takes about 30-75 hours to animate one minute of of video.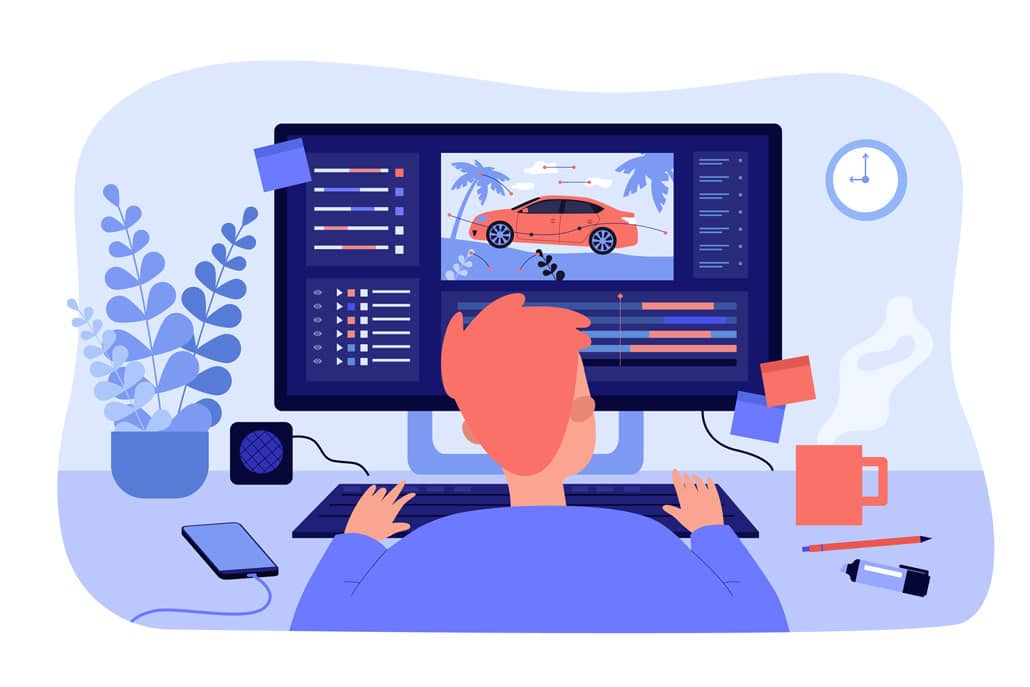 Sound Design
After you approve the animation, the timing of your video is finally locked in. Now, your sound designer can go in and add sound effects to add a little more magic to your explainer video. Depending on how much detail is need, these extra touches can get added to your explainer video for about $40-$150 per 1-2 minutes of video.
5). Tips to reduce the cost of an explainer video
Provide your own script
The first thing you can do to reduce the cost of your animated explainer video is to provide the script for the video. Scriptwriting can be quicker to do internally. The animators making your video can help create your script but they will also need to charge for time to research and learn about your target audience and how to present animated visuals specifically designed for them.
Learn More: How to create a script for an explainer video, check out this companion article.
Free Download: Download our free script writing template.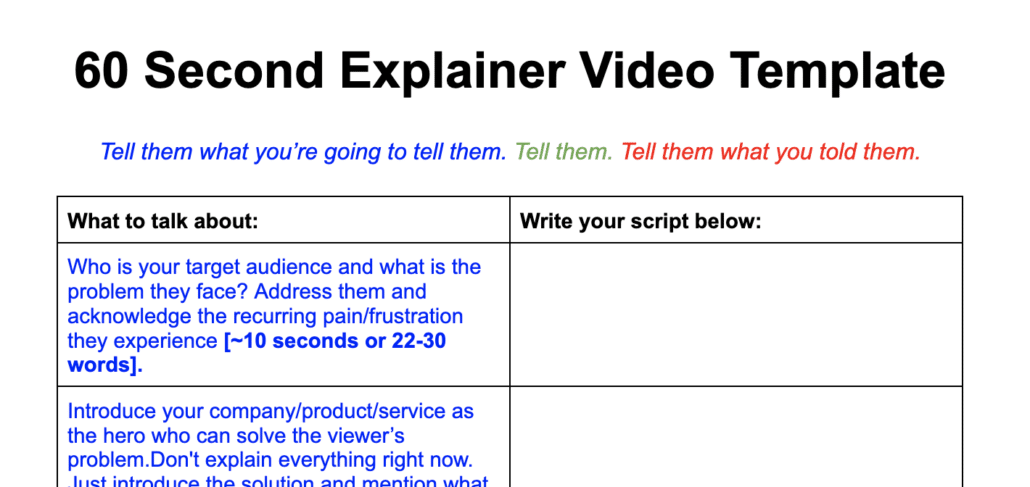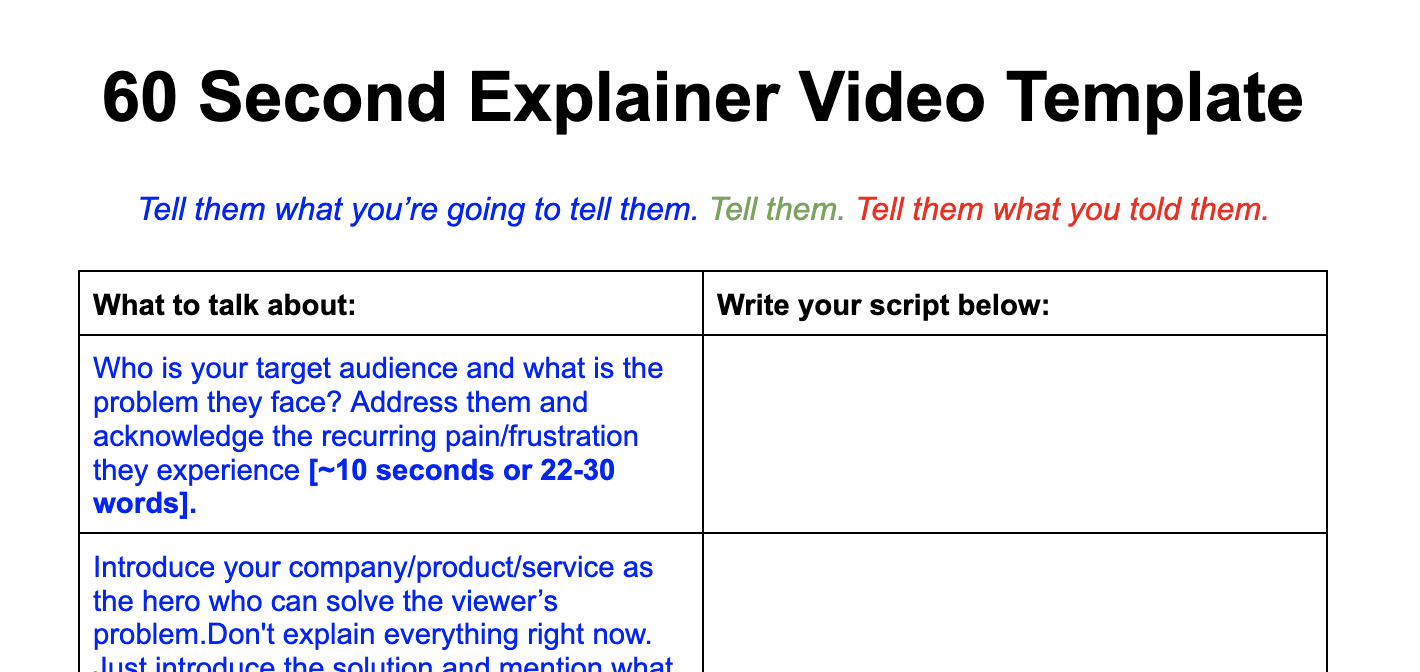 Provide your own storyboard
Creating the storyboard for your explainer video can also help shave hundreds or thousands of dollars off the cost of your explainer video. By taking the time to create a storyboard that clearly explains what you want the illustrators to create and the animators to bring to life, you will save money on your project budget in the long run. If you don't clearly explain what you want them to create, expensive labor hours will be wasted creating the wrong illustrations and animations. Check out our storyboard creation guide and downloadable template if you want to create your own storyboard.
Provide your own voiceover
Voiceovers typically cost $10-$300. If you're running your video on broadcast media, you may need to pay an additional licensing fee for the voiceover. Broadcast rights can range from $40-$1,000+. If you happen to have someone on staff with a great voice, you can shave a little off your production budget by providing your own voiceover. Episode 3 of The Video Igniter Show explains how you can record your own professional sounding voiceover at home or in the office for free – without having to buy any expensive software or equipment.
Allow for time production – don't rush it
Art and proper communication take time to get things right. Projects can be rushed out the door quicker for increased rush delivery rates. But we recommend avoiding rushing production whenever possible. You won't have to pay as much and you'll end up with better creative inputs for your explainer video.
Use Stock Assets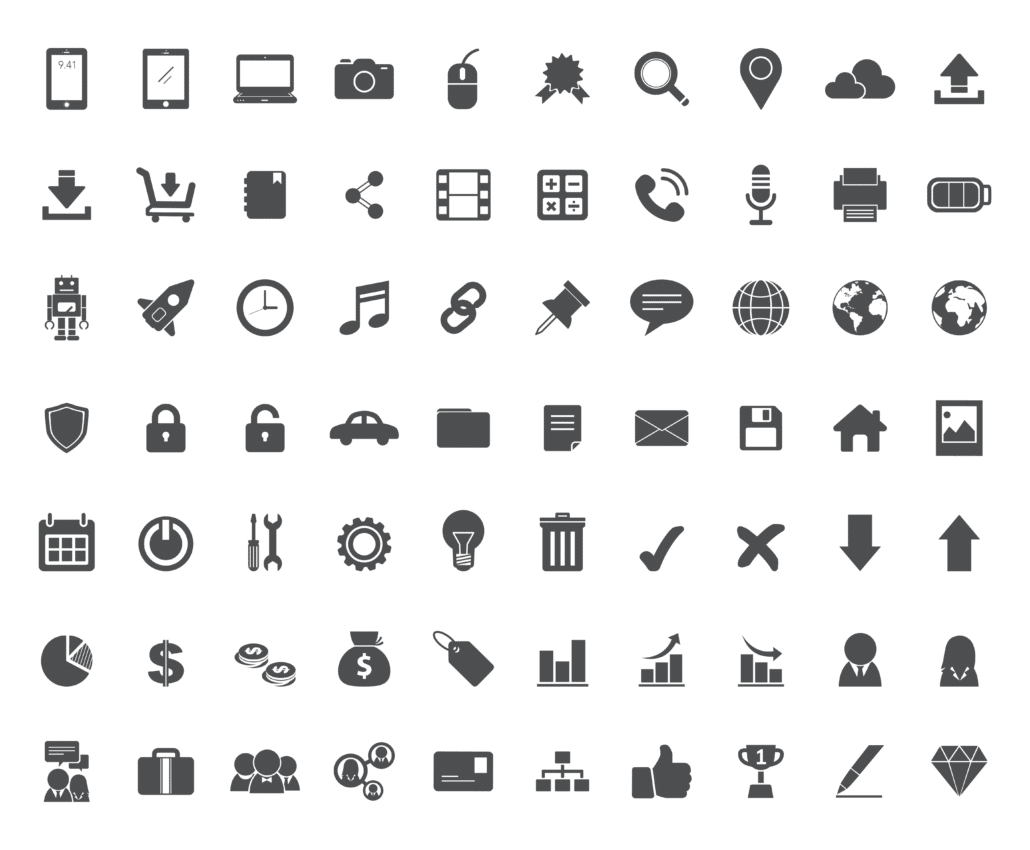 If custom designed visuals aren't as important for your explainer video, you can consider using stock visuals to lower the design cost of your animation. Icons from TheNounProject are incredibly useful for explainer videos.
6). Costs for a 2D explainer video
Scriptwriting and storyboarding costs for a 2D explainer video will set you back about $500-$2000 per 60 seconds of video you want created. Or you can create the script and storyboard yourself to save on those particular production expenses.  Next, add in the cost of creating the voiceover (~$100) and a basic soundtrack license ($20-$99). Design costs will range from $500-$2,000+ for a 2D explainer video. Finally, add on the cost of animation – another $1,000-$2,000+. In total, expect to spend at least $1,500-$5,000 to create a 60-second 2D explainer video.
Interested in learning how you could make a cheap explainer video?
Dive Deeper: Check out our 2D Animated Video FAQ.
7). Costs for a 3D explainer video
3D animations cost a lot more to produce than 2D animation. 3D explainer videos vary widely in price and require phone calls and meetings to figure out the desired visual style before a project quote can be assessed. The level of detail in the visuals and motion design goes up substantially and requires a lot more labor-hours by more talented (read: more expensive) animators to create. Expect to spend at least $3,000-$5,000 for a custom 30 second animated explainer. Don't be surprised if it costs a lot more.
Dive Deeper: Want to learn more about what goes into creating a 3D animated video? Check out our 3D Animated Video FAQ.
8). Explainer Video Cost FAQ
What is the average cost to produce a explainer video?
The average cost for an explainer video is $3,000-$4,000. This provides enough budget to create gorgeous custom visuals and motion designs that will keep viewers engaged and entertained while they are learning. If you really want to visually stun your viewers, you'll want to spend more than $4k to create your explainer video. It is still possible to create amazing and effective explainer videos for under $3k. Just pick a visual design style that isn't as expensive to produce so that you can still end up with a great looking video with simpler motion design and visual detail.
How much does a 1 minute explainer video cost?
A 60 second explainer video typically costs between $1,000-$7,500 for a 2D animation. You get what you pay for when it comes to quality. Most companies spend north of $3,000 for quality custom visuals that will deliver a positive impression of their brand.  Scriptwriting and storyboarding can increase your production budget. It depends on how much research goes into understanding your target audience and developing the message you are presenting to them.
How much does a 30 second explainer video cost?
While it would be easy to assume that a 30 second explainer video would cost 50% of the cost of a 60 second explainer video, the numbers usually don't work out that way. Each video project has its own set costs (project management, research, soundtrack licensing, etc) which don't vary much based on the length of the video. A 30 second explainer video will likely cost 60%-75% of the cost of a 60 second explainer.
Hire Video Igniter To Create Your Explainer Video!
World class explainer video creation at prices small businesses can afford.
Wait a sec, what is Video Igniter?
We can make any kind of 2D or 3D animation you can imagine including explainer videos.
Check out our portfolio.
How does Video Igniter compare to working with a freelance animator or a studio?
+20 reasons people love working with us.
Explainer Video Demo Reel:

Explainer Video Success Stories & Testimonials
"I run a video production company and outsource animation. The team at Video Igniter did a great job in taking the concept I very crudely drew out and made it into a beautiful animation. The review process was easy and their turnaround time was very quick. I'd def recommend them if you're looking for an animation project."
Pat Henderson – Founder, Path8 Productions
"Video Igniter came to us with a number of creative and engaging ideas and were able to create an exciting, impactful video in a short period of time. And the best part was that it cost much less than other options of similar quality. The video they made is a great marketing tool for us."
Alex Raymond – Founder, Kapta Systems
"I found exactly what I needed: custom animated production with lots of options, fair price and fast communication. I loved working with the Video Igniter Team. Million thanks."
Antonina Rome, MD – Bioresona
Get in touch to figure out your explainer video's cost
Schedule a call with our production team to discuss your explainer video.
Looking for a quote or flat rate explainer video price?
Request access to our newest price sheet.
Create your Video Igniter account, fill out a creative brief and we'll start making your animated explainer video.
What is Video Igniter?
https://videoigniter.com/wp-content/uploads/2022/09/Cost-Of-An-Explainer-Video.svg
77.66
87.74
videoigniteradmin
/wp-content/uploads/2020/02/logo-v2.svg
videoigniteradmin
2022-09-21 21:26:04
2023-04-27 21:31:53
What goes into the cost of an explainer video?