How Long Does Explainer Video Production Take?
Each stage of the production process takes a different amount of time. The length of your video and complexity of the illustrations and motion design also factors in.  This outline presents a breakdown of what to expect during the explainer video production process. You'll also learn how long each stage of the production process takes.
Explainer Video Production Process Timeline:
Pre-Production
Script
Storyboard
Voiceover + Auditions
Soundtrack
Concept Art
Illustrations
Animation
If you have a question about the animated explainer video production process that isn't answered in this article, you can use our contact form to ask your question or click the image below to schedule a call with a member of our production team:
Pre-Production
Before you start looking for an animation studio or freelancer to make your custom animated video, spend some time getting clear about what kind of animation you want to create. We created a guide to help you think through the important details. Once you've spent some time identifying the important criteria, you'll be better prepared to pick out a video animator that can produce the video you want, within your desired budget and timeline.
After you've hired a 2D animation studio or Video Igniter to produce your video, we will send you a questionnaire to learn more about your video.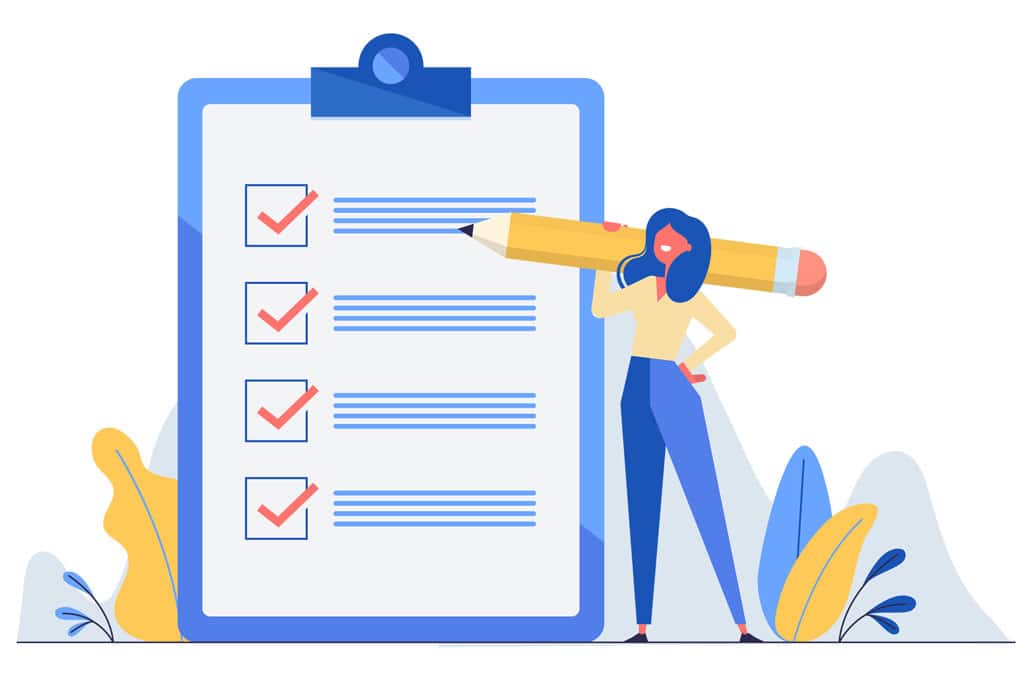 While you're in the pre-production stage, you should also spend some time organizing files like fonts, logos, icons, branding documents and more.
Not sure which animation style is right for your video?  Read out our pros and cons list to learn what's involved with producing different styles of animated videos:

Script
Under a normal production timeline, the script writing phase takes about 1 week for an animated video that's 1 minute long. After the animator learns about your video idea, they will take 1-3 days to create the first draft of the script.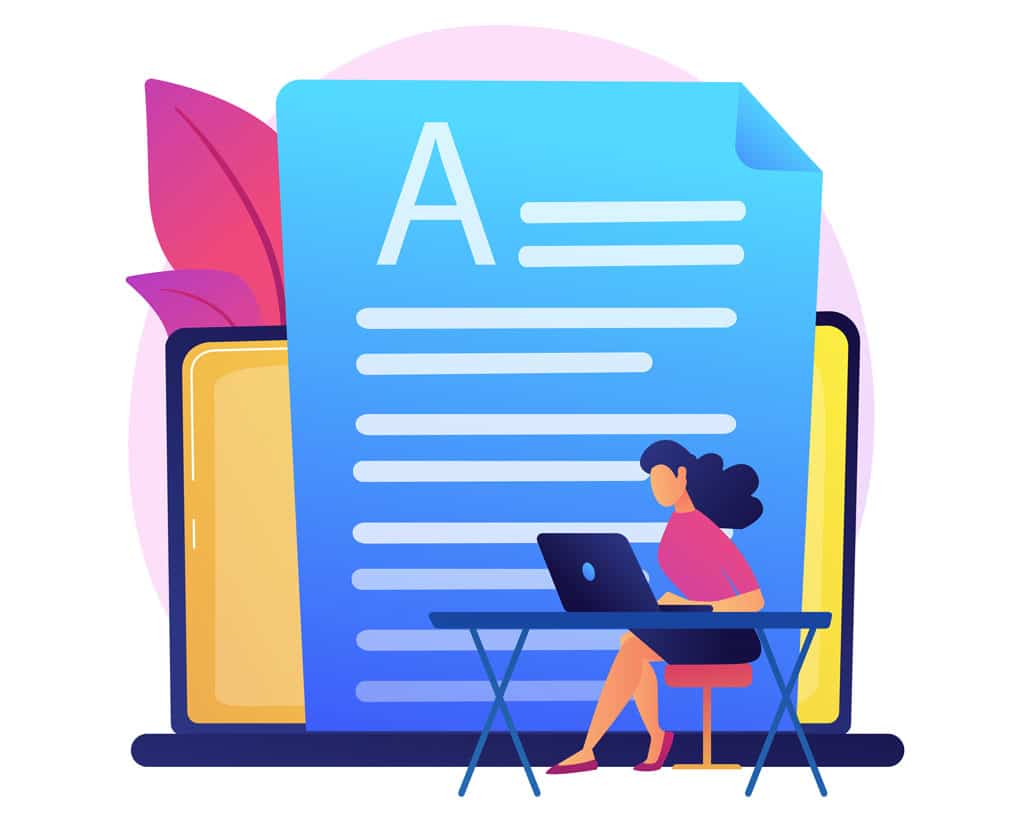 When the first draft is ready, take a day or two to review the script and organize your feedback for the production team. Once the writer receives your feedback, they can typically turn around a revised script in 24 hrs or less. Scripts typically take 1-3 rounds of edits to get to the final draft.
If you are writing the script yourself, allow 1-2 weeks for your team to review it and contribute their feedback. Ensure everyone has approved the script before you share it with your production team.
Storyboard
The next step of the explainer video production process is to turn the script into a storyboard. A storyboard is a document that explains what visuals and what motion design needs to happen during every sentence of your script. It's essentially a blueprint for the design and animation teams so that they know what to create.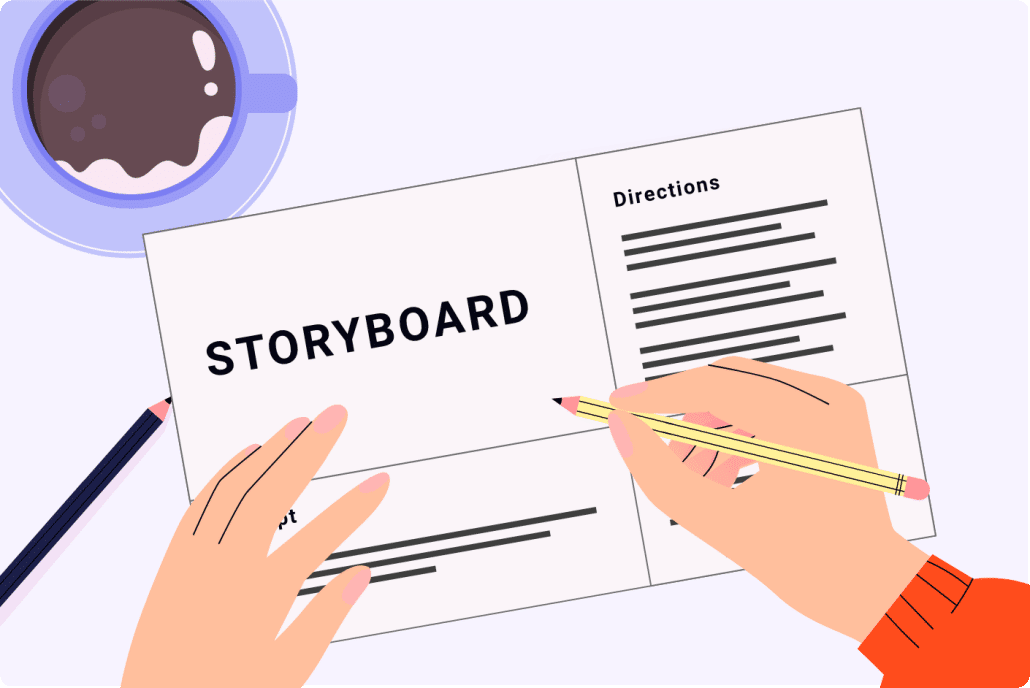 A storyboard for a 1-2 minute video typically takes 1-4 days to produce. Then, it takes about 2-3 days to review the storyboard with the client and incorporate their edits.
You can save money on your production budget by creating your own storyboard. To learn how to create your own storyboard, check out this companion article.  We also have a free storyboard template and storyboard creation guide which you can access here:
Voiceover + Auditions
Once your storyboard is approved, the next step of the animated explainer video production process is to get voiceover auditions for you to review. It takes about 1-3 business days to get voiceover auditions recorded and delivered from multiple artists. You should take a day or two to review the options with your team. Then, notify your animator about which audition is your favorite option. Tell your animation team if you want the voiceover artist to modify their tone when recording the full voiceover.
Your animation team will then get the full voiceover recorded in 1-3 business days. When the VO is ready to review, give it a detailed listen with your team. If you love the voiceover as is, let your animation team know. Otherwise, send them detailed feedback so that the voiceover artist will know which parts to rerecord. Provide specific instructions about how you want them to change the timing, energy or inflection used. It is also helpful to list what time in the recording the changes need to be made.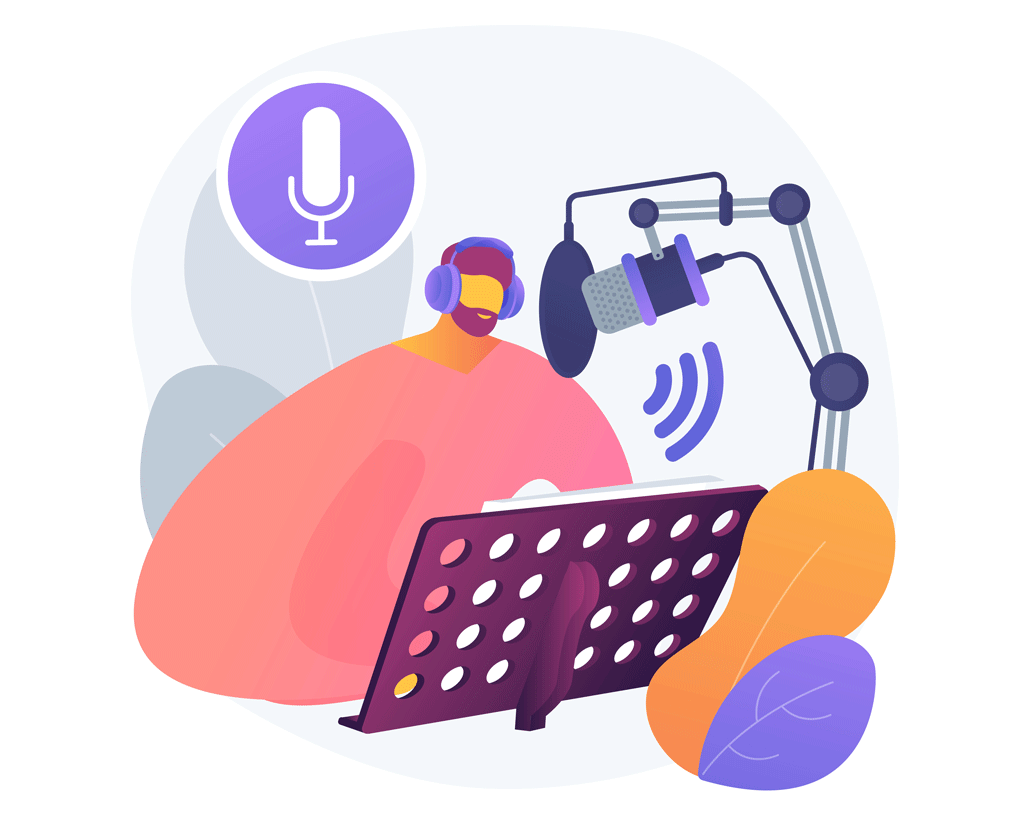 If you want to save time and a little money on your production budget, check out this video we made with tips on how to record your own professional sounding voiceover – even if you don't have a studio or a professional microphone.
Soundtrack
Your animation team will also help select soundtracks that will enhance the presentation of your animated video. If you love one of the options, we'll purchase the broadcast rights. Otherwise, we can select new options or wait until the first draft of your animated video is ready to view. That way, you can preview the video while listening to the different soundtrack options to feel which one is best.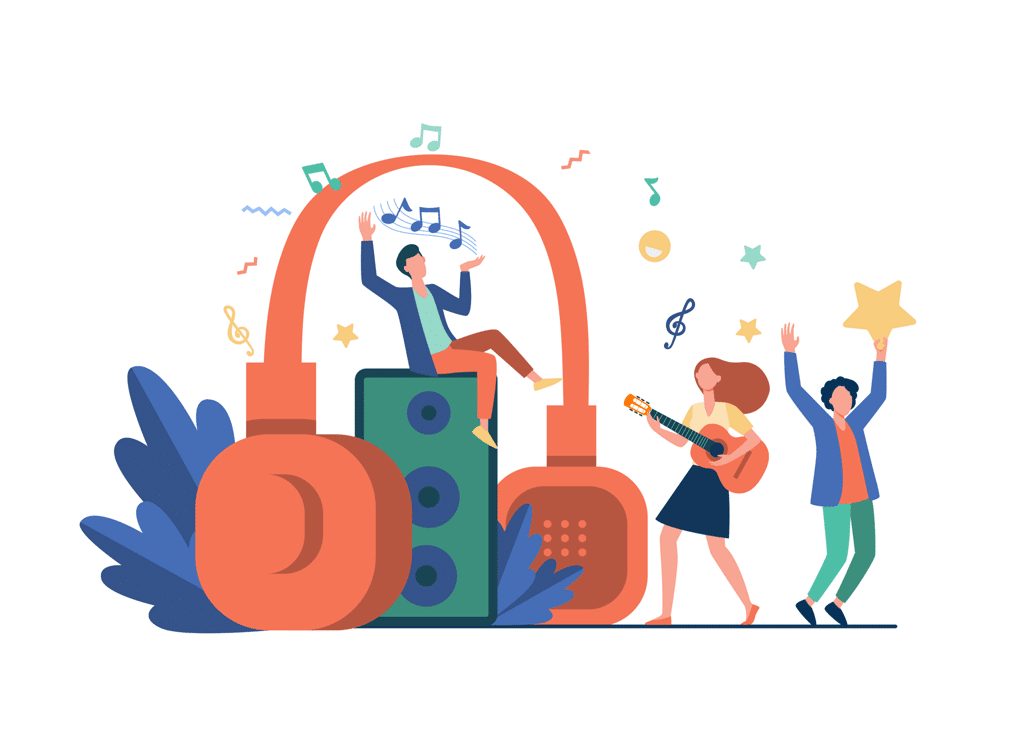 Check out this guide to learn more about where to find soundtracks for your animated video.
Concept Art
After your storyboard is approved, the next phase of the explainer video production process is to create the concept art for your video. Depending on the size of your budget, you can expect to receive 1-5 different visual concepts showing how one scene of your animated video can be designed. This typically takes 2-5 days depending on the # of samples being created and the level of detail used in your animation.  
Once you receive your concept art, take a day or two to review the concepts with your team. Let your design team know which style you prefer. If you want to make visual refinements to the styleframe, now's the time to speak up.  If you like design elements from multiple concepts, tell your design team. They can combine the best design elements into a single visual concept for you to review and approve. This typically takes another day or two for the designers to create and then run by you for approval.
Illustrations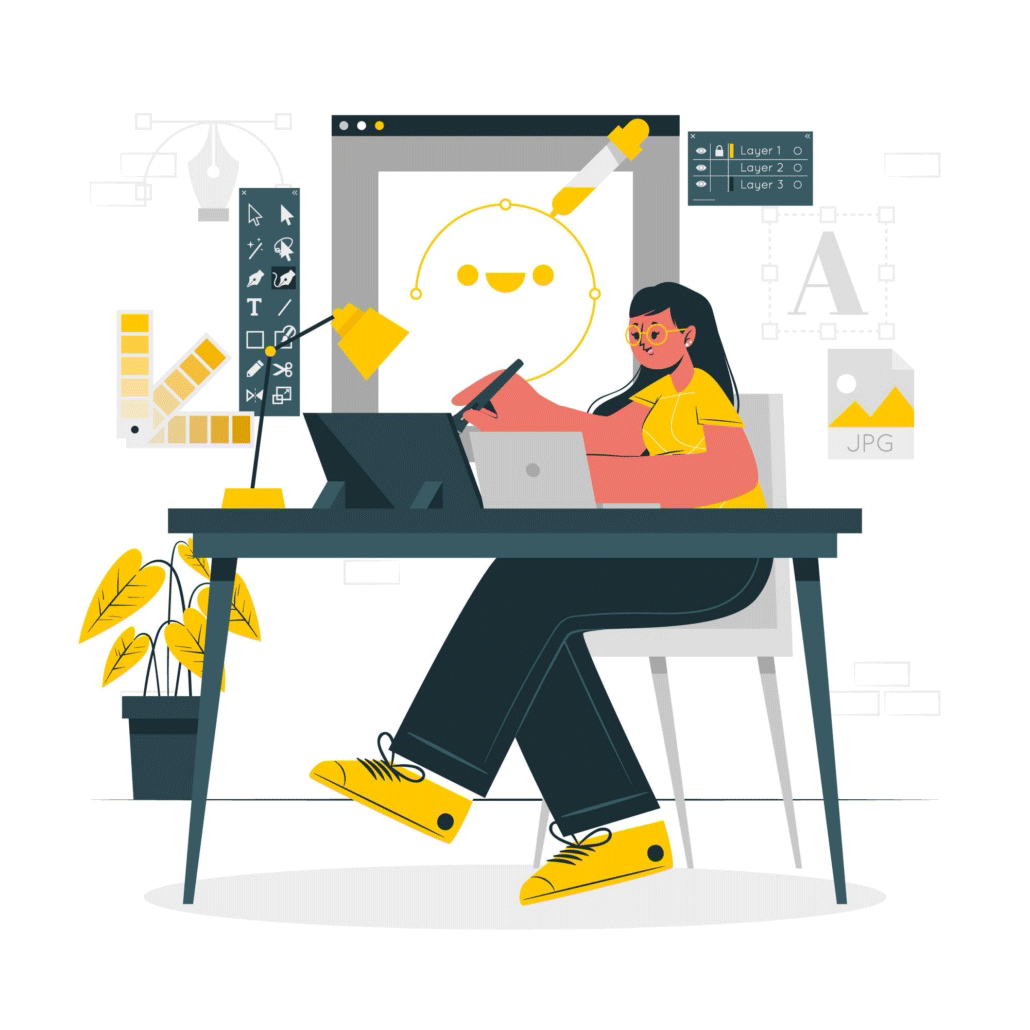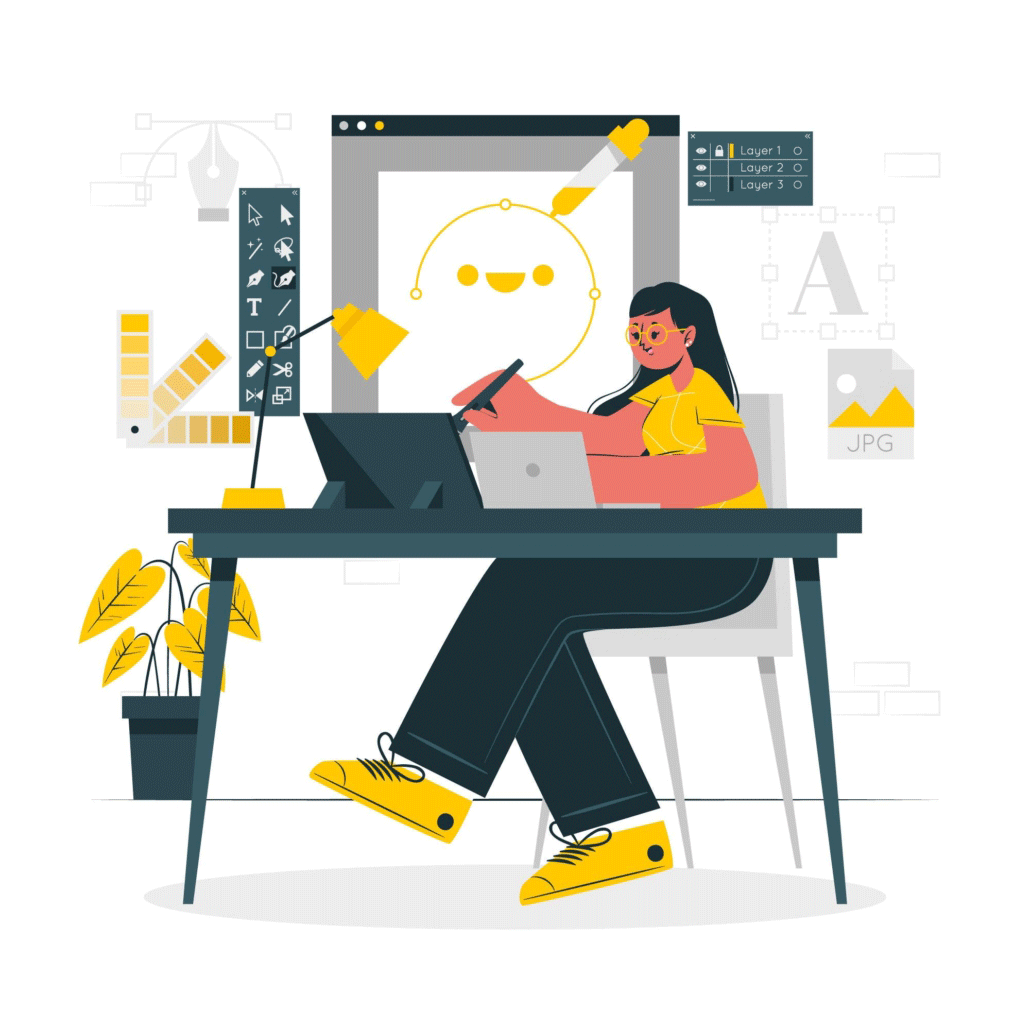 Now that your concept art is approved, the designers will create the rest of the art for your video. It takes about one week to create all of the art for a one minute animated video. Give your illustrations a thorough and detailed review. It's important you are happy with the art before animation begins. If you love it as-is, let them you know you approve the art. Otherwise, submit your feedback to the design team and wait 1-3 days for the update. It's not uncommon to do a 2nd round of edits on the illustrations for an additional layer of polish.
Animation
When the art, soundtrack and voiceover are approved, the animation team will start animating your video. One animator can animate about one minute of 2D animated content in one week. Revisions can typically be turned around in 1-2 days after the animator receives your feedback.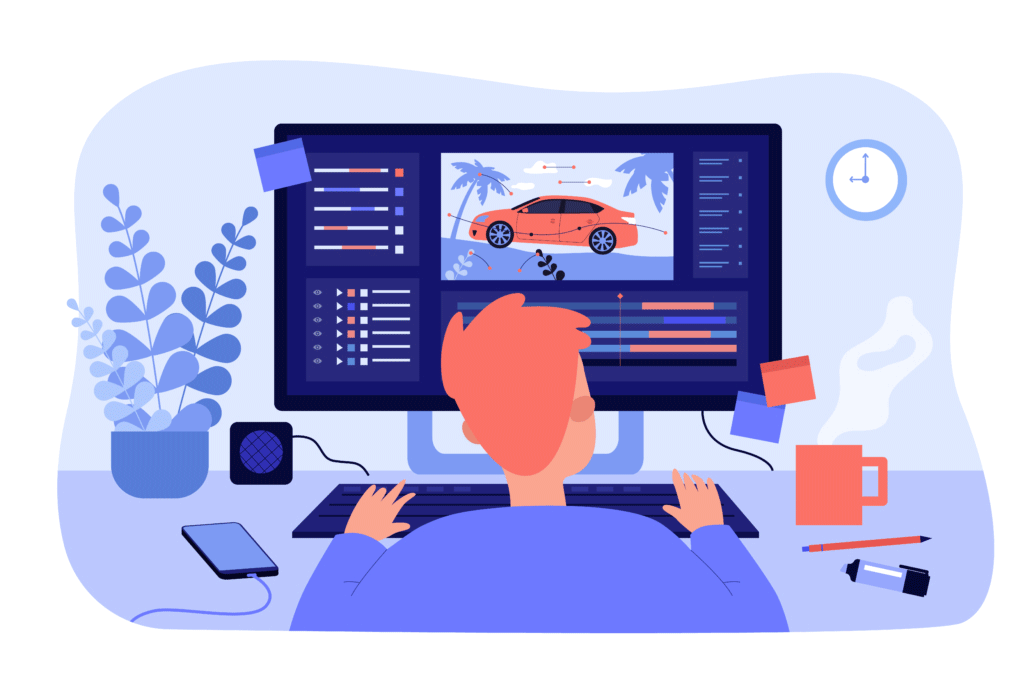 When you receive the first draft of their video, circulate the first draft among your stakeholders. It's a good idea to get different people's impressions and feedback. This way, when you come back with your list of edits, all the ideas are consolidated and can be addressed at once. Going through multiple rounds of revisions at this stage will likely increase your final production cost and the amount of time it takes to get your animation completed.
Post-Production
The final stage of the animated explainer video production process is called, "Post-Production."  Post-Production includes adding little details like sound effects, or rendering out multiple versions of the video with slight variations (perhaps you want to show a different business location's address at the end of each video). These kinds of edits are typically simple and take 1-2 days to process after the final draft draft is approved.


What is Video Igniter Animation?

Animated Video Demo Reel
https://videoigniter.com/wp-content/uploads/2022/02/How-Long-Does-It-Take-To-Make-An-Animated-Explainer-Video.svg
77.66
87.74
videoigniteradmin
/wp-content/uploads/2020/02/logo-v2.svg
videoigniteradmin
2022-02-10 21:49:01
2023-08-04 20:03:03
How Long Does Explainer Video Production Take?