Sales Animation Video: Your Secret Weapon To Increase Sales!
Sales animation videos make it easier for companies to turn their sales pitches into digestible media. Some people say animated sales animation videos don't even feel like ads. Why? Because they're entertaining and educate the viewer about how they can solve their own problems. They remove the uncomfortable sales vibe and focus on relevant customer education that's easy and pleasurable to consume. RIP white papers and sales brochures 💀...
If you have a question about sales animation videos that isn't answered in this article, you can use our contact form to ask your question or click the image below to schedule a call with a member of our production team:
How do companies use animated sales videos to increase sales?
Stand out from the crowd.
Today, b2b sales and marketing looks like a mix of emails, blog posts, banner ads and videos. Which one do you think gets the most attention? Video obviously. And in the ocean of boring live-action/talking head videos, animated videos stand out. They get more attention because people are more likely to click play in the first place.

Improves comprehension. 
Animated videos take something that is complicated and make it easier for the viewer to understand. By breaking down a big idea into smaller, easy to understand parts, the viewer is able to learn complicated new information in a short amount of time.
Hold your viewer's attention.
Animated videos are known for holding attention longer than live action videos and boring corporate videos of the CEO talking. Turns out designing artistic visuals and applying even a little motion to them is enough to keep people focused and engaged while they learn how your product or service can help them.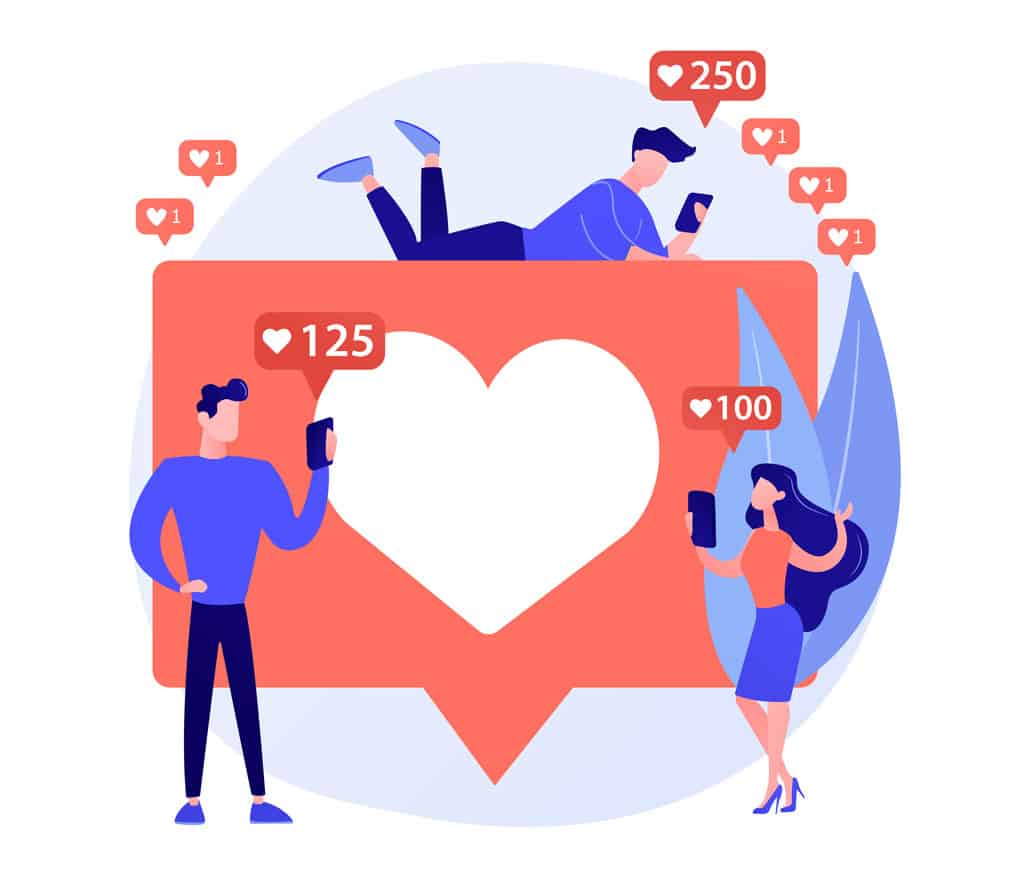 Retain information longer.
The added benefit of animation holding the viewer's attention is that it also helps the viewer remember the information longer. The use of visual metaphors combined with concise narration helps reinforce the message and understanding in the viewer's brain.
Video improves every stage of your sales funnel.
Animated cartoon sales videos can be used at every stage of your marketing funnel to improve communications with your customers. This ultimately results in increased conversion rates for every layer of your sales funnel.
Animated sales videos make your pitch easily sharable.
Everything is packaged up into a neat 30 – 90 second video presentation. It has all the relevant info in there and it can be shared with a link. So much easier than scheduling an intro pitch for a sales meeting!
Examples of Corporate Animation Sales Videos:
Animated Sales Video Production – How to create an animated sales video:
Define goals & sales program
First, you'll want to start by defining the goal and strategies for your sales program. Most importantly, you'll want to identify:
1). The key messages to communicate in your sales video.
2). Who is the target audience for your sales video?
3). How will your target audience see your video (email? search for it on YouTube, etc?)
4). What do you want viewers to do when they have finished watching your video (contact sales, create a free account, download an app, etc)?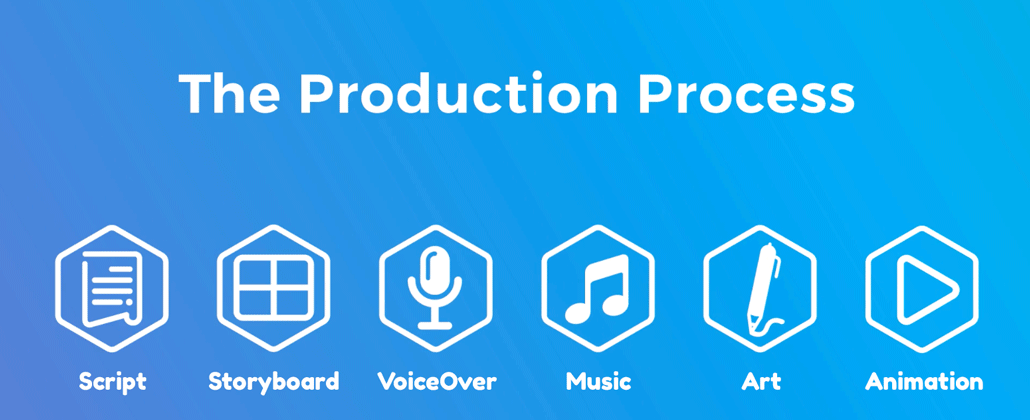 Research + Script Writing
Now that you have identified the main pillars of your sales video, it's time to draft the script. You'll want to craft a narrative that speaks to your target audience via a video format they are used to (square Instagram videos? Vertical TikTok's?) and gives them a compelling reason to take action once they've finished watching your sales video.
We recommend using the following formula to draft the script for your animated sales video:
Tell them what you're going to tell them.
Tell them.
Tell them what you told them.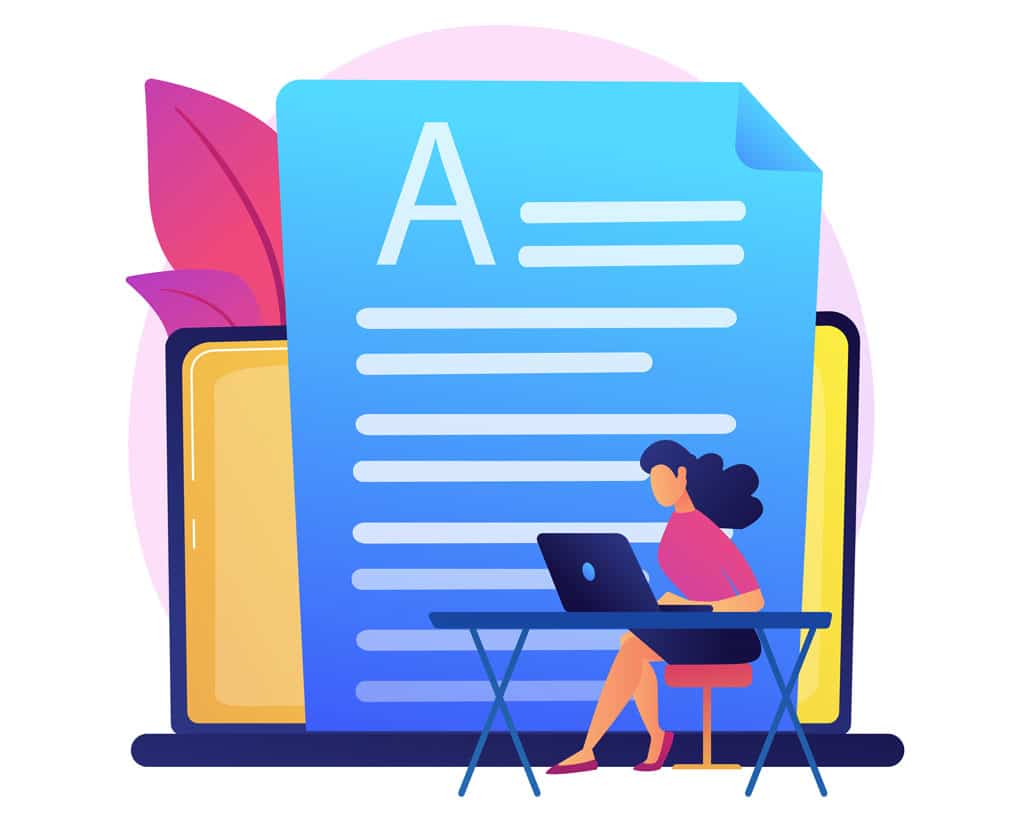 This tried and true formula works because it starts with a compelling introduction to hook the viewer. Then, once they're intrigued enough to keep listening, present them with some high value information that illustrates how your product/service can help the viewer. Finally, end your script with a reminder of the benefits they can experience and a call to action that tells them how they can get your solution.
Free Resource: Download our animated sales video script writing template for free.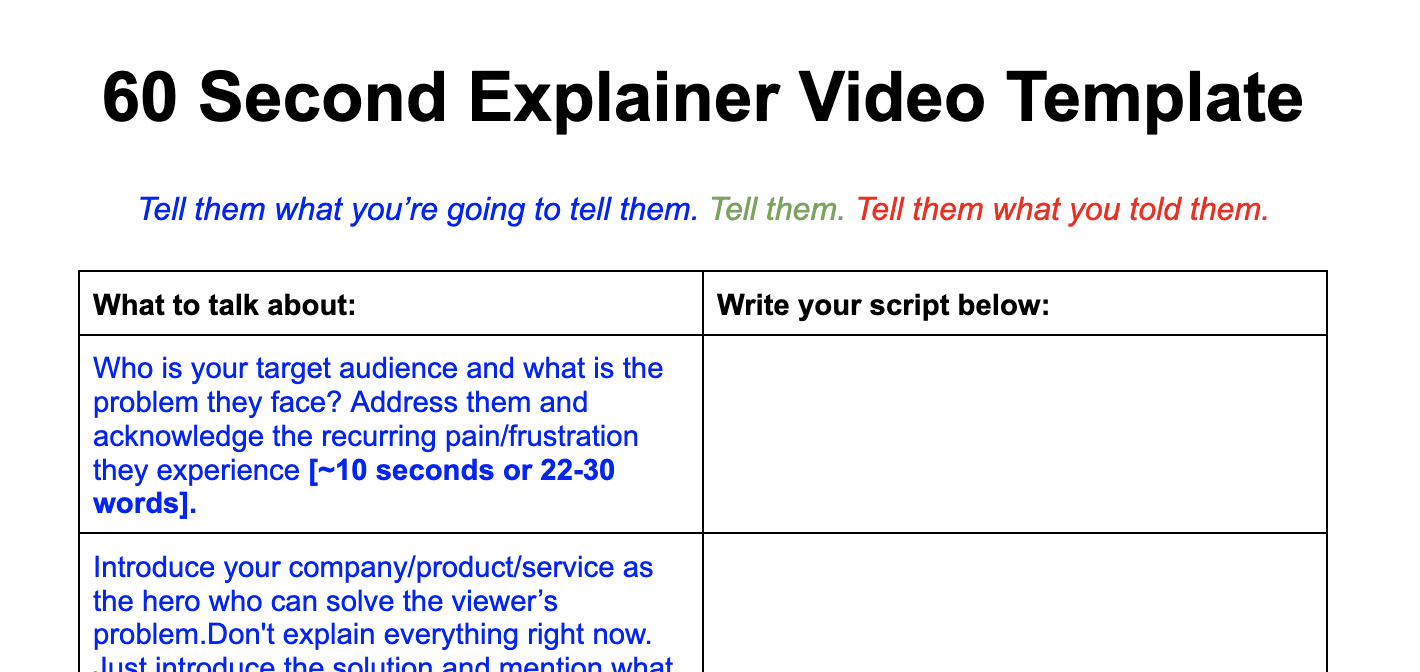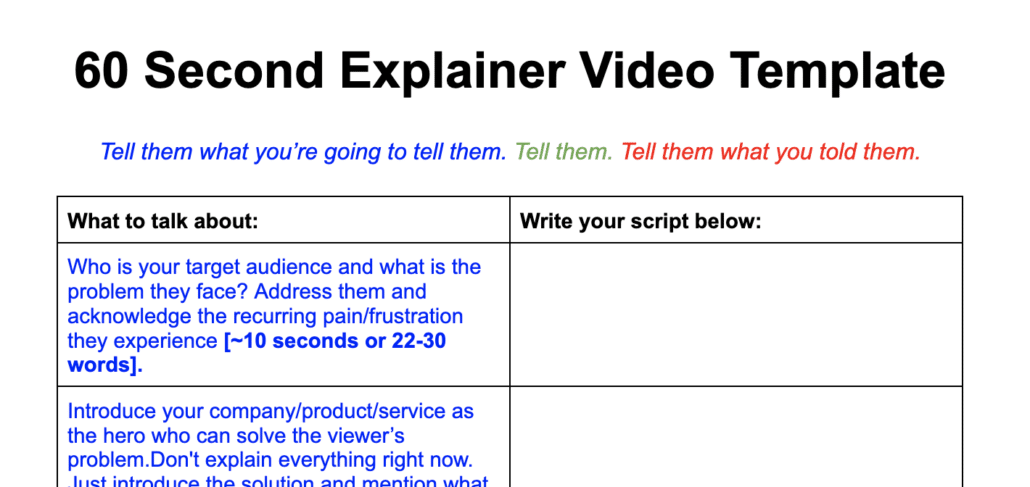 Storyboard Creation
After your script is approved for production, the next step is to turn it into a storyboard.  Storyboarding is the process of brainstorming and documenting what visuals should be created for every sentence of your script. For animated sales videos, you want to brainstorm visuals that clearly illustrate to your target audience how their world will improve when they use your product/service.
Downloadable Resource: Save money by creating your own storyboard. Get our storyboard creation guide and storyboard template for free.
VoiceOver
Next, you'll want to get the voiceover created for your sales animation video. We recommend finding 3-5 voiceover talents you enjoy (from sites like Voices123 or Fiverr) and paying them to record the first few sentences of your script. This way you can get auditions of what the VO artist will sound like when they deliver your script. This will ensure you are happy with the pacing, tone and delivery of their voice before you pay them to record the full voiceover.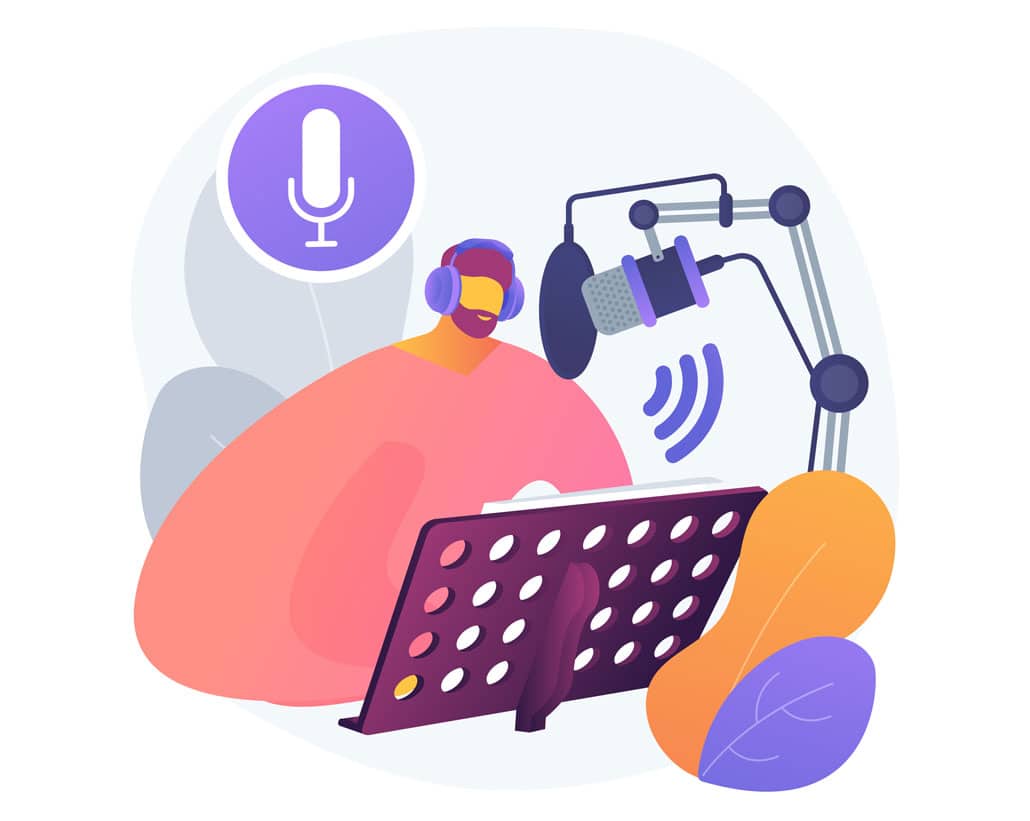 Deep Dive: For more tips on how to get a great sounding voiceover recorded – including how to record your own for free, check out Episode 3 of The Video Igniter Show.
Soundtrack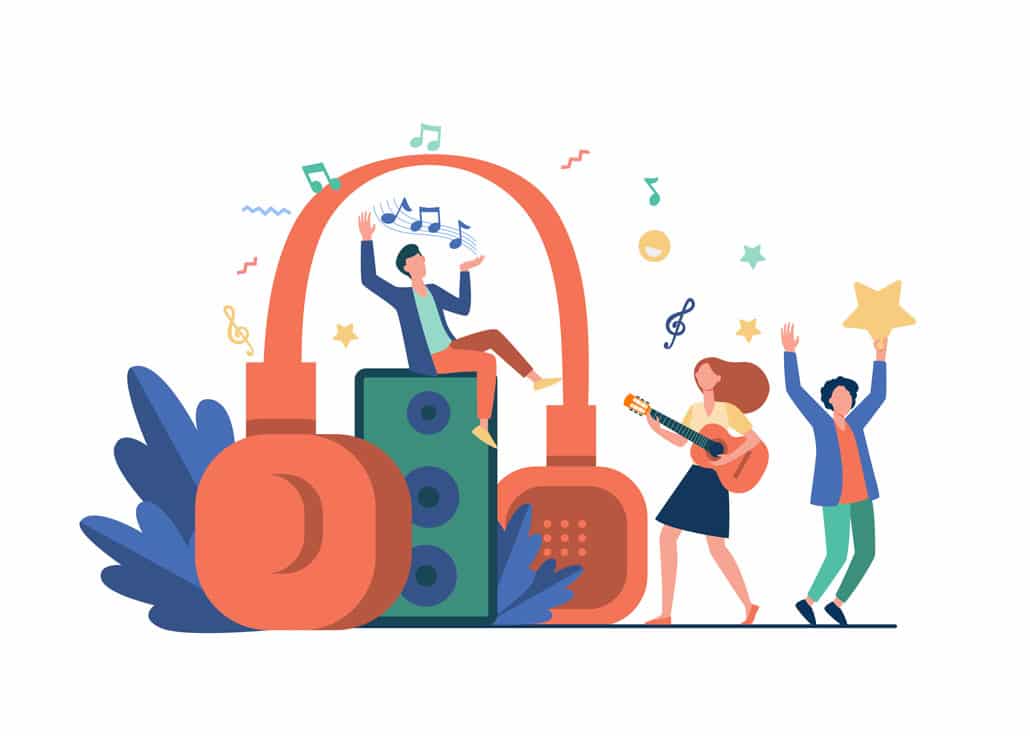 Sound helps to add more life to your animated video and provides some additional atmosphere that keeps your viewer tuned into your world. Spend some time looking at sites like AudioJungle and PremiumBeat to identify soundtracks that provide energy that compliments the visuals and voiceover for your cartoon sales video.
Check out this video if you want to pick the perfect soundtrack for your animated video!
Illustration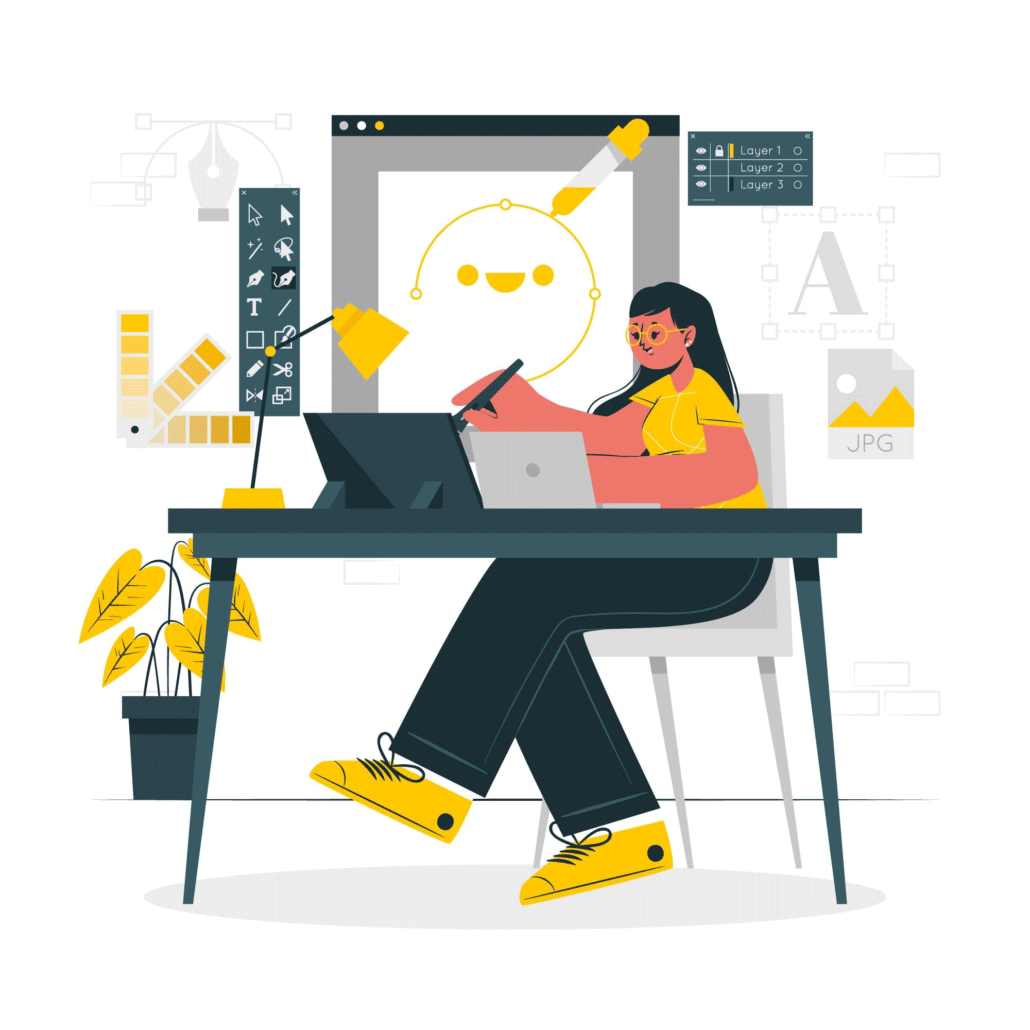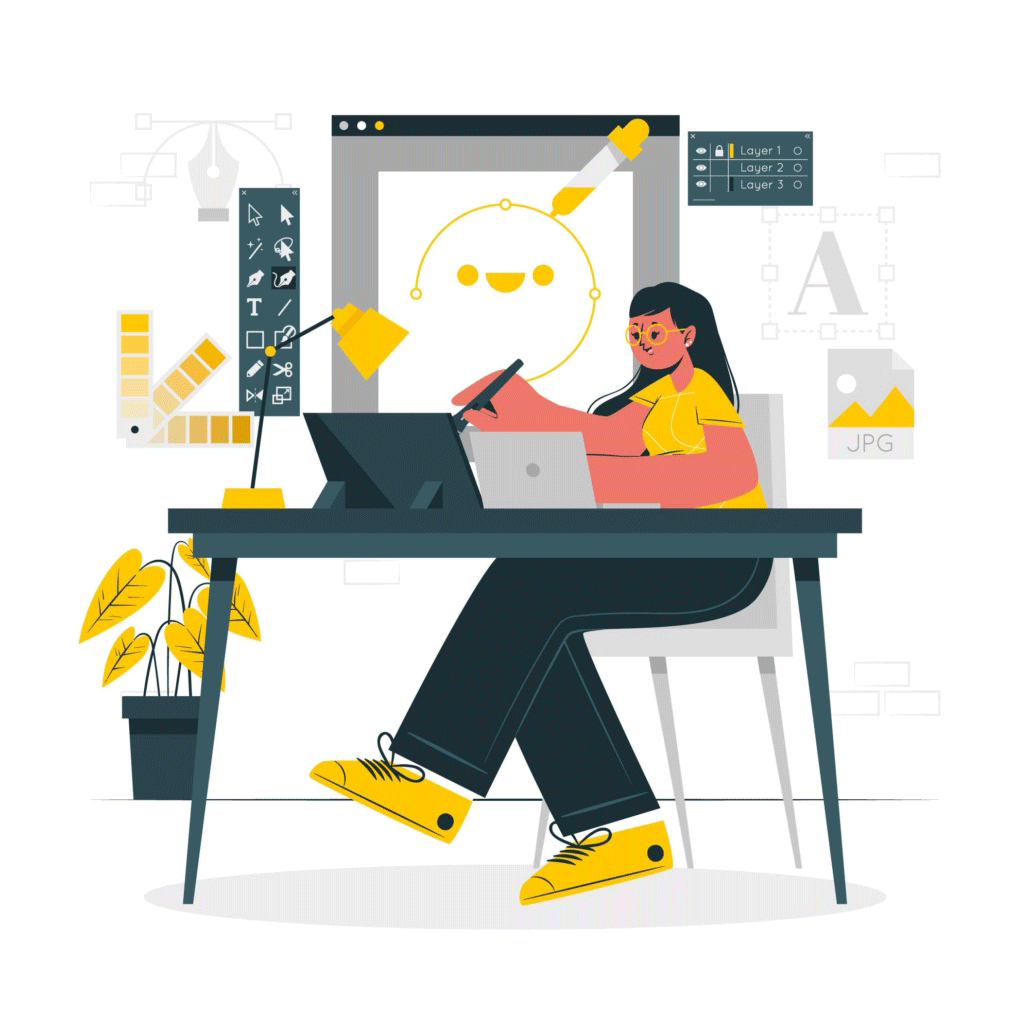 Before the video animator can get to work, the illustrators need to create all the art for your animated sales video. Provide your art team with branding guidelines and insights on the types of design styles that resonate with your target audience. Most illustrators these days are familiar with clean visual aesthetics that make your message presentable within a corporate sales environment.
The art team will start by taking one important scene from your animation and creating multiple pieces of concept art for you to review:
After you review the concept art and send your feedback to the design team, they will incorporate your feedback into your preferred style and then create all of the art for your animated video. You will get another opportunity to review the art and request revisions before moving onto the last stage of production.
Animation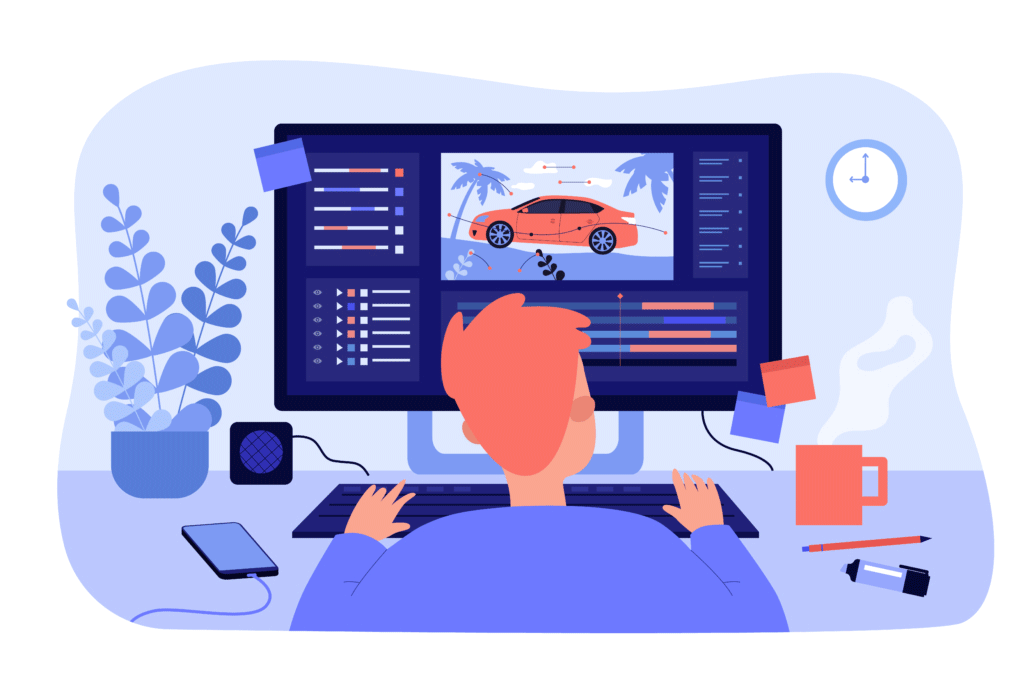 Finally, the art is approved, the soundtrack is selected and the voiceover(s) are recorded. It's time to animate! It takes about one week to animate one minute of video. When the first draft arrives in your inbox, share it with your in-house team and members of your target audience. Now is the time to make final tweaks to ensure the message accurately communicates what you want it to say to your target audience before you spend time, money and effort promoting your animated sales video.
Sales Animation Video Creation FAQ:

What does it cost to make an animated sales video?
Animated sales videos usually cost between $2,500-$5,000 to create. This budget range allows enough funds for professional writers to research and create a unique story to communicate your sales message. It also includes an adequate budget to cover the cost of creating clean and modern looking animated visuals that will be well received by corporate executives. Spending less on your animated sales video may result in sub par video quality that can leave a negative perception of your company and brand.
How long does the animated sales video production process take?
It takes about 3-6 weeks to produce an animated sales video. Animation shouldn't be rushed. You want to invest the time in creating the right message, the right story and the right visuals.  However, if you have a deadline that is coming fast, rush delivery options are available.
How long should my cartoon sales video be?
Sales videos are usually in the 30-seconds to 3 minute range. Most are 30-90 seconds. While it's important to include as much relevant information as possible, it's also very important to make your video as short as possible so that your viewers don't check out. If your video has a lot of information to communicate, consider breaking it up into multiple videos.
Hire Video Igniter to Create Your Sales Animation Video
World class design talent at prices startups can afford.
We can make any kind of 2D or 3D animation you can imagine including animated sales videos.
+20 reasons companies love hiring us.
Demo Reel
Success Stories & Testimonials
"From the very beginning, we knew working with Video Igniter was the right decision. Derek was easy to talk to and completely accessible through the entire experience. He offered different options to the creative process, was open to changes and additions to the storyboard, and made sure we were 100% happy with every second of our finished video.
We couldn't be more satisfied with the finished product and highly recommend Derek and the rest of the Video Igniter team for the quality of their work, pricing that worked within our budget and a personal touch all along the way."
Chelle Parmele – Fmr. Director of Marketing, SheerID.com
"I run a video production company and outsource animation. The team at Video Igniter did a great job in taking the concept I very crudely drew out and made it into a beautiful animation. The review process was easy and their turnaround time was very quick. I'd def recommend them if you're looking for an animation project."
Pat Henderson – Founder, Path8 Productions
"My whole family and everyone on Facebook thinks you are amazing. My whole office is freaking out."
Patricia Shields – Real Estate Agent
"Video Igniter came to us with a number of creative and engaging ideas and were able to create an exciting, impactful video in a short period of time. And the best part was that it cost much less than other options of similar quality. The video they made is a great marketing tool for us."
Alex Raymond – Founder, Kapta Systems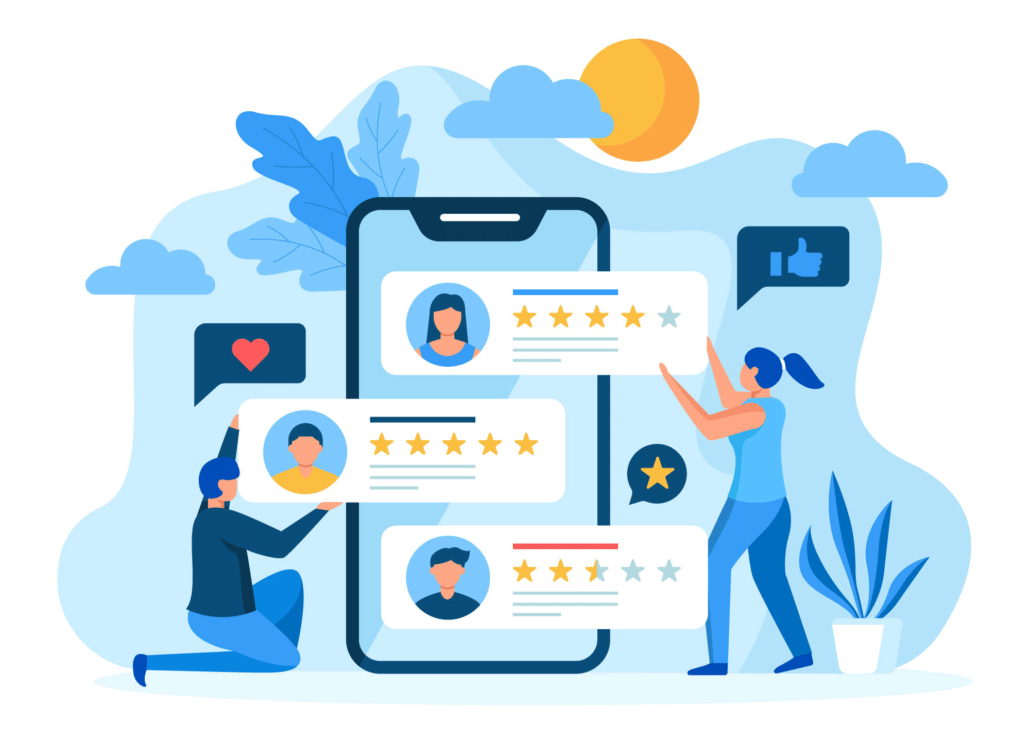 Get in touch
Schedule a call with our production team to discuss your animated sales video project.
Get a quote for your sales video.
Request access to our newest price sheet.
Create your Video Igniter account, fill out a creative brief, and we'll start making your animated sales video.
What is Video Igniter Animation?
https://videoigniter.com/wp-content/uploads/2022/09/Sales-Animation-Video.svg
77.66
87.74
videoigniteradmin
/wp-content/uploads/2020/02/logo-v2.svg
videoigniteradmin
2022-09-23 20:00:49
2023-07-12 21:48:22
Sales Animation Video: Your Secret Weapon To Increase Sales!