Video Promotion To Grow Your Business
If you want to sell more of your product/service to grow your business, it's time to get serious about video promotion. Video is the go to strategy for businesses that want to drive big results, quickly. However, recent ad-tech updates designed to increase privacy for consumers has made targeted video promotion more difficult to deliver results. Never fear. It's still possible to achieve big results from video promotion with the right team. In this FAQ, we answer the most frequently asked questions we receive about video promotion so you can understand what to expect along the way.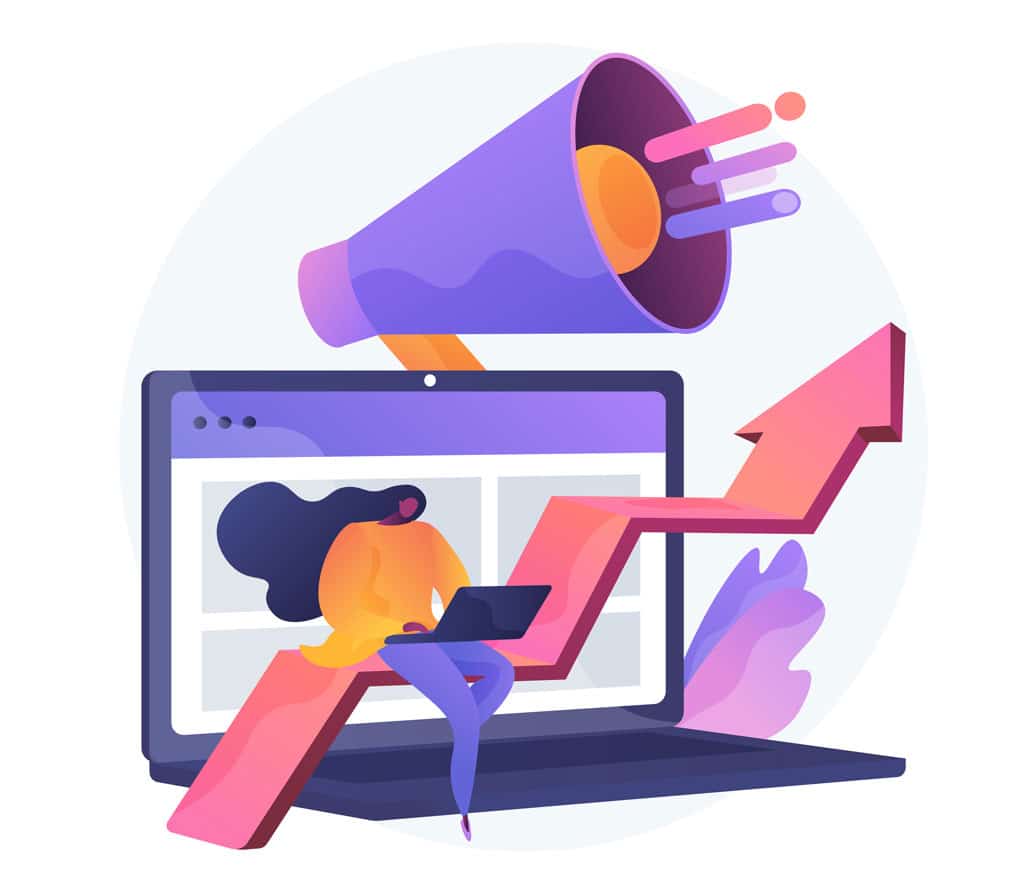 Benefits of Animated Video Promotion
You'd be surprised how many people create animated promo videos without actually having a promotional plan. Yes, you can get a lot of benefit from merely putting an animated explainer video on your homepage. But if you really want to drive success home with your video marketing, it's important to have a plan and a budget to promote your video to the right audience. Here are a few of the benefits you can experience from properly executed video promotion campaigns:
Increased Brand Awareness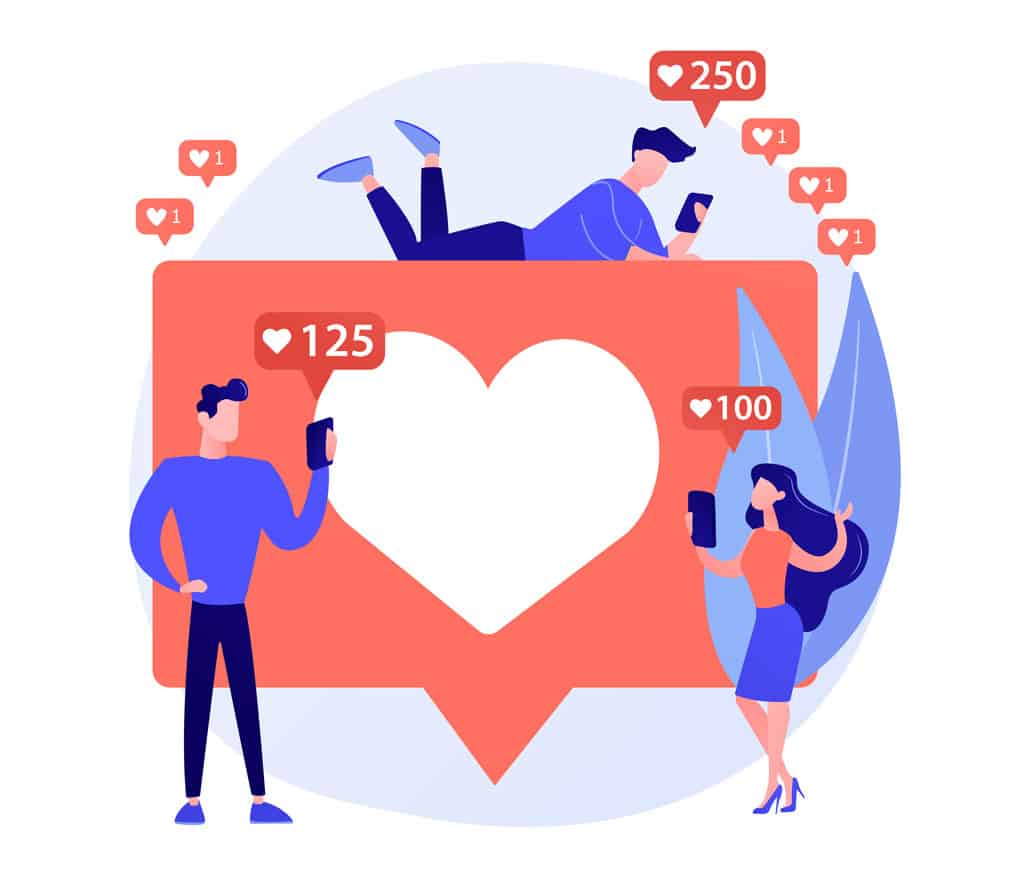 Social media feeds are full of live action filmed content. Most of it is B- quality filmed on someone's smartphone. You know what stands out in the ocean of live action content? Colorful animated thumbnails. If you want to increase the odds of social media users pausing to focus with your content, try creating something that's visually different from what everyone else is creating. Creating animated video content is a very simple way to encourage new eyeballs to give your content a chance and get some soft exposure to your brand.
Increased Website Traffic
Video SEO is a brilliant way to gradually grow your web traffic over months and years. But if you want to create traffic to your website in realtime, spending money on video promotion can deliver results in hours, days or weeks – not months or years.
Generate Leads
Modern web video players have been outfitted with lead capture forms so you can make it easy for engaged viewers to opt in to sharing their email address to stay in touch with your business.
Increased Sales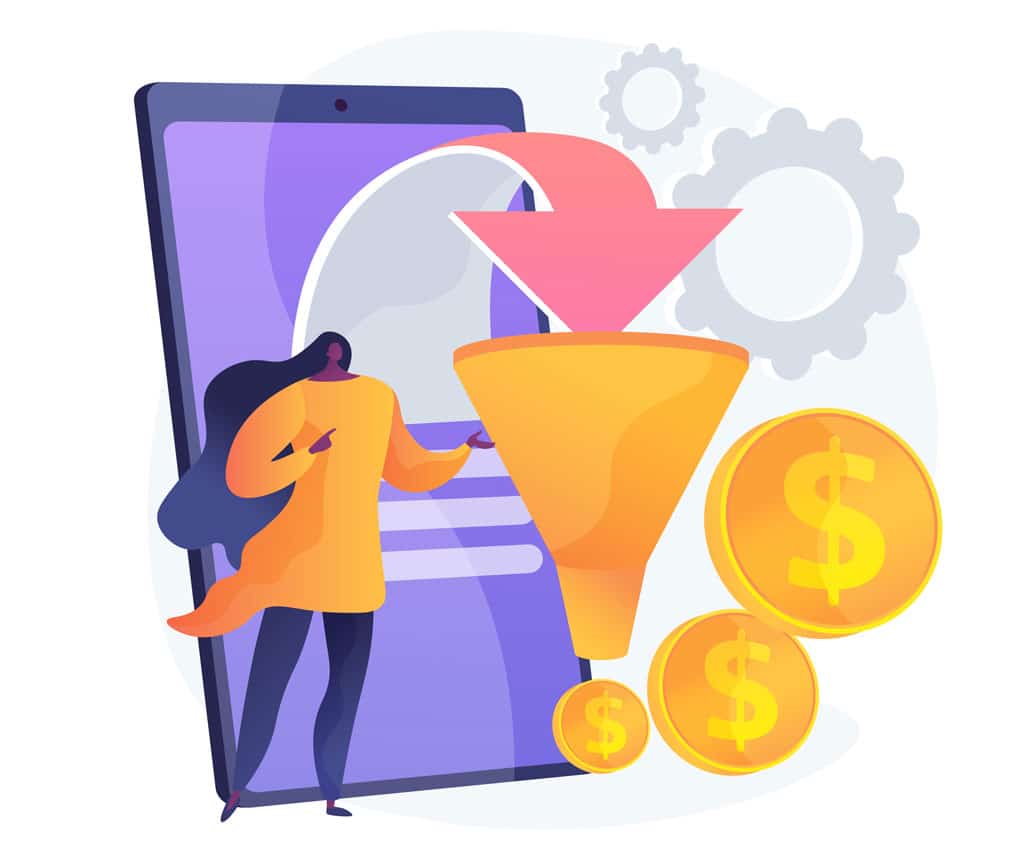 With increased leads comes increased sales. But it goes beyond that – well designed video content for sales pages has been shown time and time again to increase conversion rates. Video content provides some of the best educational sales content out there because it's visually rich and enables customers to see what they're buying – something that can't be done with sales copy alone.
Increase Social Media Followers
Animated video content can also be used to drive viewers to your social channels so they can stay in touch with you. Some video promotion strategists see this as a better long term investment because people are more likely to follow your business on social media to stay in touch than they are to visit your website and share their email address.
Improved Chance Of Going Viral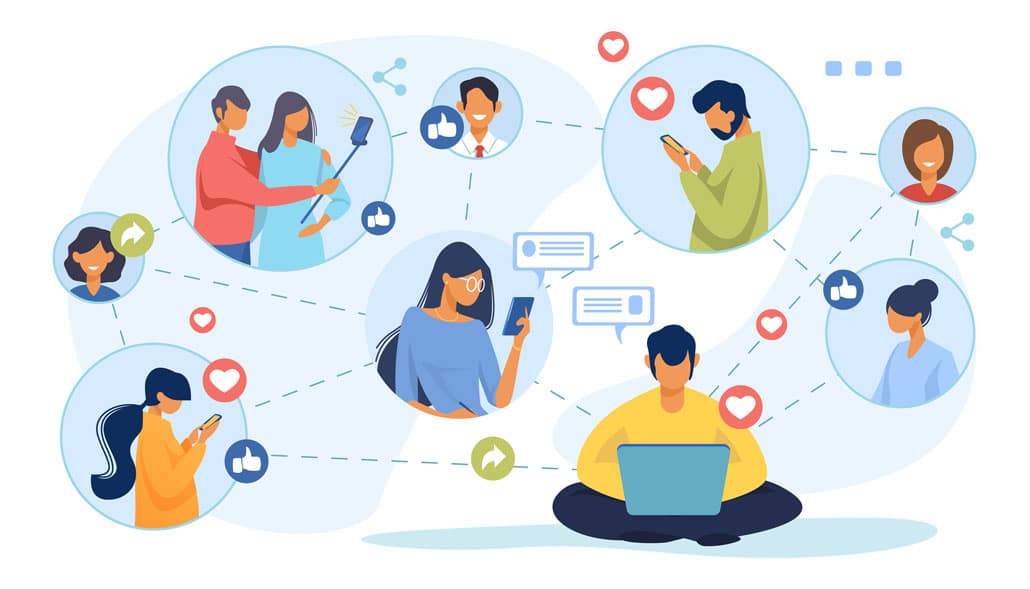 'Going Viral' is not a recommended video marketing strategy. Yes, you can create certain kinds of content and try to game the social media algorithms in an attempt to make your video content go viral. But it isn't something that can be guaranteed without a lot of money or a social media account with millions of followers. If you do plan on promoting your video through paid media channels, you do increase the odds your content could go viral which ultimately helps you decrease the amount you need to spend on video promotion to achieve the same positive business outcomes.
Examples of Animated Promotional Videos
What video promotion services do we offer? / How can we help?
Are you trying to cost effectively reach your customers at scale? Video Igniter not only produces animated videos, we also help our customers promote them. We know how to get your promo videos in front of the right people to grow sales at your company. Whether you already have a video that you want to promote or you're looking for a complete video creation + video promotion solution, Video Igniter has you covered.
Our video promotion team has delivered results for Fortune 100 companies and small startups. Whether your starting budget is $5,000 or $500,000, our team can help you create your strategy, develop creative and run your video promotion campaign. Profitable results will show themselves within a few short weeks and you'll start adding more zeros to your monthly ad spend.
Want to learn more? Use this form to get in touch with our team and let us know you are interested in video promotion. Or, you can use this link to schedule a call with our production team.
What does video promotion cost?
There are two types of costs to think about when you want to run a video promotion campaign: video production costs & video promotion costs.
Video Production Costs
The creation of video assets typically ranges between $3,000-$25,000 for 2D animated video content that's under 60 seconds in length. 3D animated videos cost 2-3x as much to produce. In addition to the production of the original video, many video promotion campaigns include multiple videos or variations of the original video that are tested and optimized to figure out which variation drives the most sales.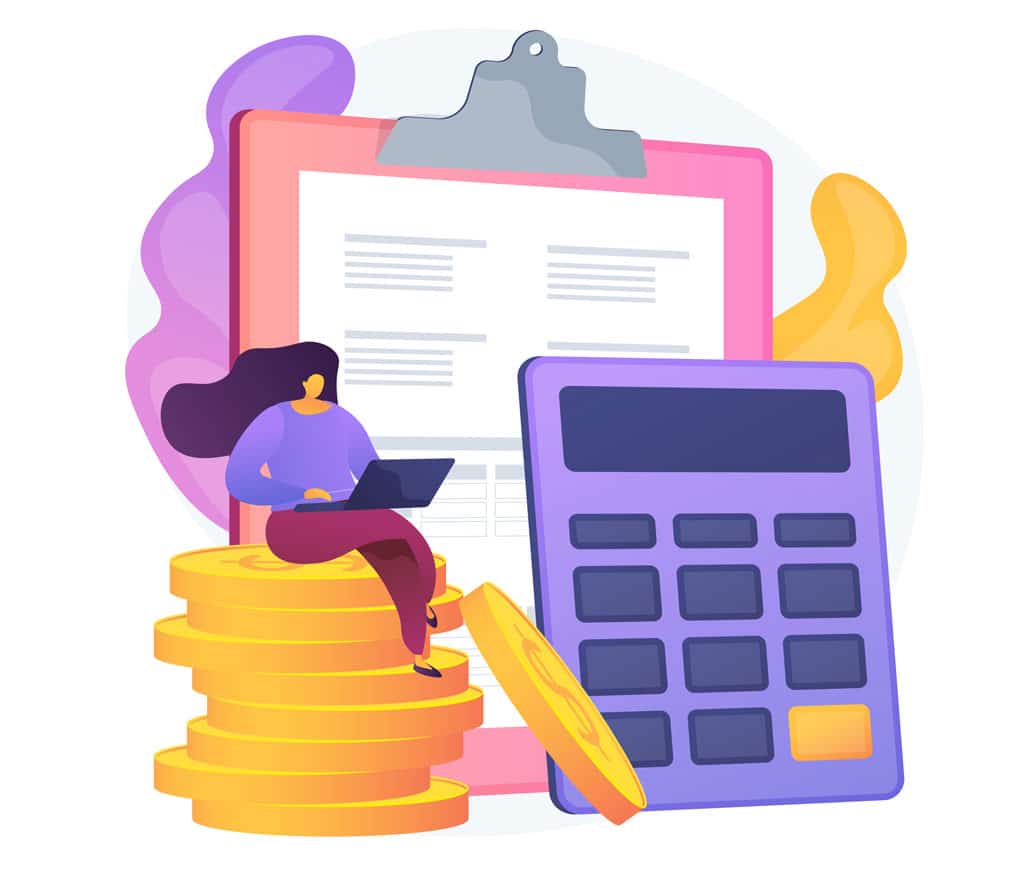 Video Promotion Costs
Video promotion costs are recurring monthly expenses that start low and increase once your video targeting and placement is dialed in enough that sales are increasing. Budget a minimum of $3,000-$5,000/month. During the first few weeks and months of your video campaign, we will refine the variables of your video promotion targeting based on what is delivering results. As results improve, companies find it easy to add more zeros to their monthly ad budget.
Media Strategy Costs
Sometimes, media strategy costs get baked into the cost of your video production costs or your video promotion costs. Media strategy means our team is going to spend more time and money researching your target audience to understand what messages resonate with them and figuring out which specific platforms would be most profitable to reach them on. Media strategy costs on their own range between $5,000-$10,000.
How does a video promotion project work?
There are three main components to a successful video promotion campaign: media strategy, media production and media buying.
Media Strategy
Media strategy is where we dive deep on your target audience to figure out what features, benefits and messages resonate with them.
We'll also develop a framework to figure out how to get different kinds of people to convert after watching your videos. This includes creating videos for people that are warm leads vs cold leads and people you may have not thought to include in your targeting at all.
Media Production
This is where we take your key messages and turn them into custom animated video assets. For more on what to expect during the media production process, check out the section below called, "How do you create an animated promotional video?"
Media Buying
As production wraps on your video asset(s), we commit to media buys across all platforms that are relevant for your company's campaign. This includes TV and Internet.
We run your ads for you, keep you posted on the results, and then we fine tune the targeting of the video promotion and invest more ad spend on the channels and video assets that are delivering results.z
In order to measure the success of the media buying campaigns, we will need to add a few lines of code to your website to ensure we can properly attribute which video asset delivered each sale.
How do you create an animated promotional video?
Questionnaire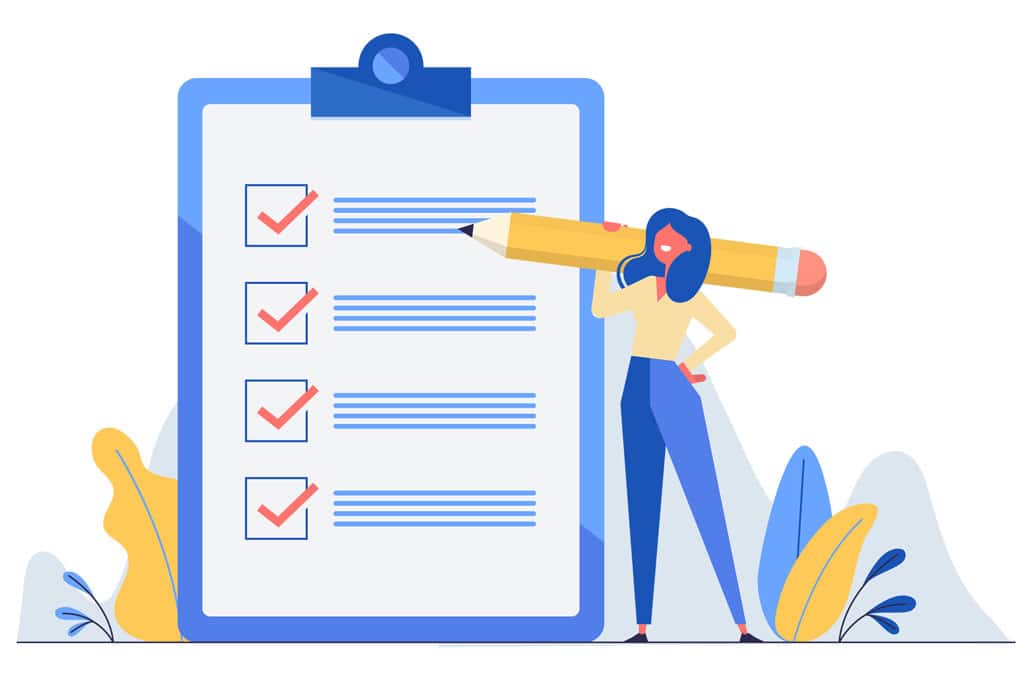 Production starts with a call or a questionnaire to learn the specific information your animation and promotion teams need. This is the time for you to communicate:
What key messages need to be included in your video?
What action you want viewers to take when they're done watching your video?
How long you want the video to be.
Who is the target audience?
What visual style to use?
Script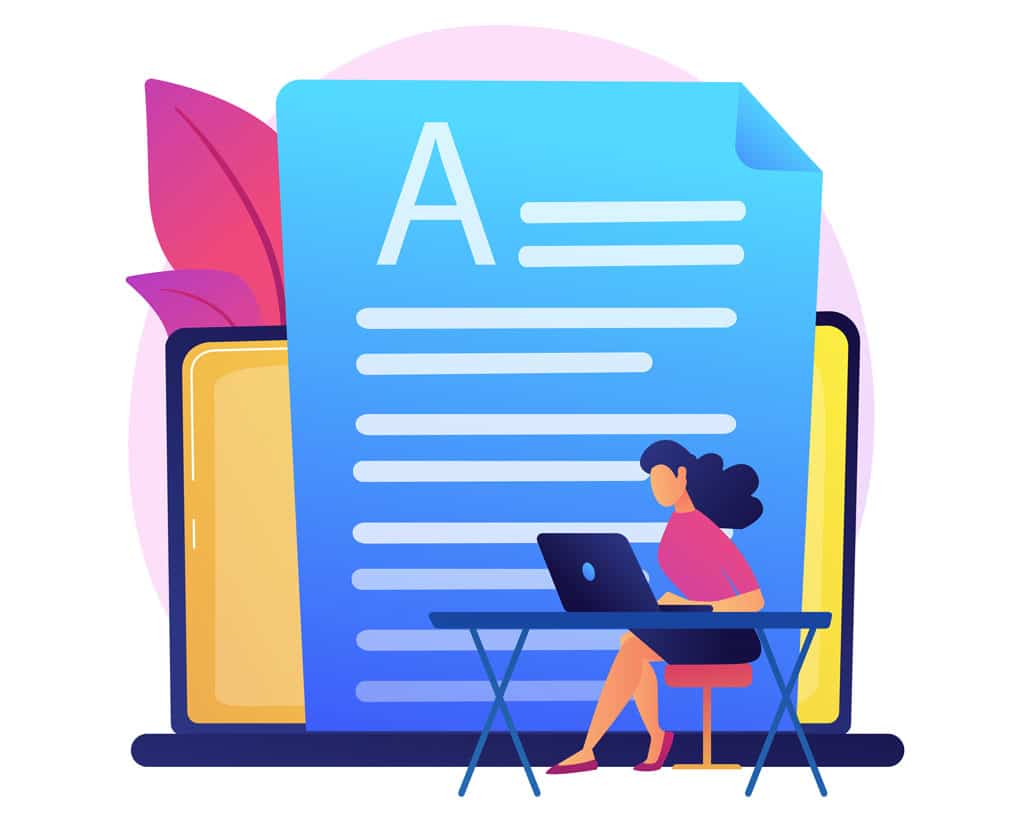 Now that the production team knows what to create, it's time to draft the script. If you paid for media strategy services, our team will go into deep research mode to identify how to word your talking points in a way that best resonates with your target audience. Then, we will craft your script around what works best.
When you review the first draft of your video script, make sure the story contains all of your key messages and ends with a call to action (visit our website, download our app, contact our sales time, sign up for a free account, etc). Does the story speak to your target audience? Would they find it intriguing, entertaining or comical? If you have media strategy as part of your video production costs, we will oversee tests of the script to ensure it speaks to your target audience.
Organize your feedback and send your revisions to your production team so they can incorporate your edits. You will get an opportunity to review the updated script before approving it for production.
Storyboard
Once the script is approved, it's time to create the storyboard. The storyboard is the blueprint for your animated video – it tells the illustrators and animators what to create.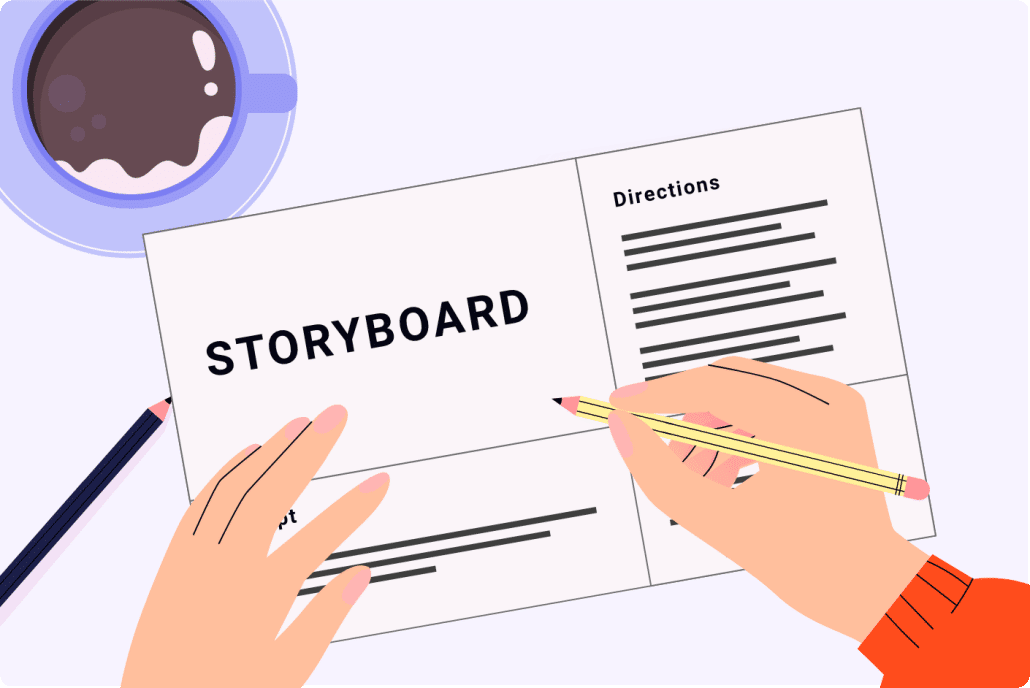 Each page of your storyboard includes four parts:
A sentence from your script
A simple mockup or rough sketch of the scene
Directions for the animators
A list of assets that are needed to create the scene
When you review the storyboard, focus on the storytelling details that are bring presented. Do the visuals enhance the presentation of what the script/voiceover are saying? Are the visuals relevant and understandable by members of your target audience?
If you want the production team to revise the storyboard, organize your feedback and send it over for them to incorporate into the second draft of your storyboard. Otherwise, mark the storyboard as approved so that production can move forward.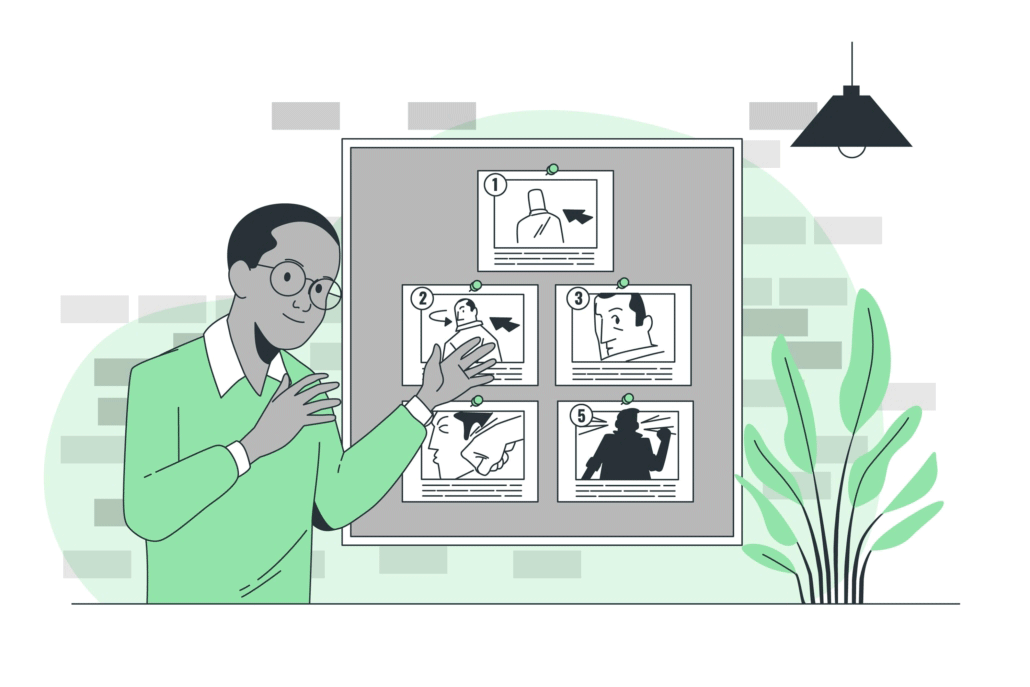 Illustrations
When the storyboard is approved, the art team can begin creating concept art. The art director will take a key scene and design one or more custom concepts to show how that scene could look in your video.

Let the art team know how you feel about the concept(s) so that they can refine your preferred style. Once you're completely satisfied with the concept art, the art team will create all of the art for your video based off of the style of the approved concept art.
You get an opportunity to review the art and request revisions before approving it for production.
VoiceOver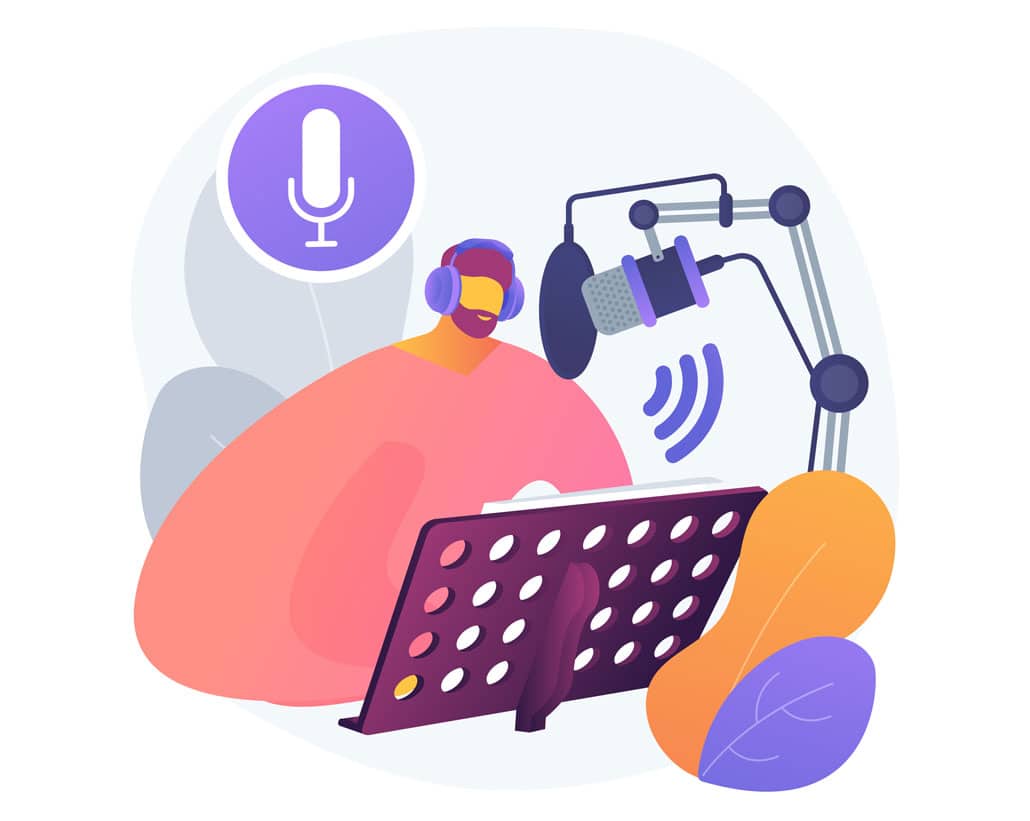 While the illustrations are being created for your video, the production team will help you audition voiceover talent for your project. Listen to the auditions and let them know which one you prefer. Then, the production team will oversee the recording of the full voiceover to ensure it has the proper pacing, tone and pronunciation.
You get an opportunity to listen to the full voiceover and request revisions before approving it for production.
Soundtrack
Music selection is very important for animated promotional videos. The wrong soundtrack will be off putting for viewers and make them stop watching your ad even faster! The right soundtrack can help draw them in and keep them focused on the key messages that are being presented in your video.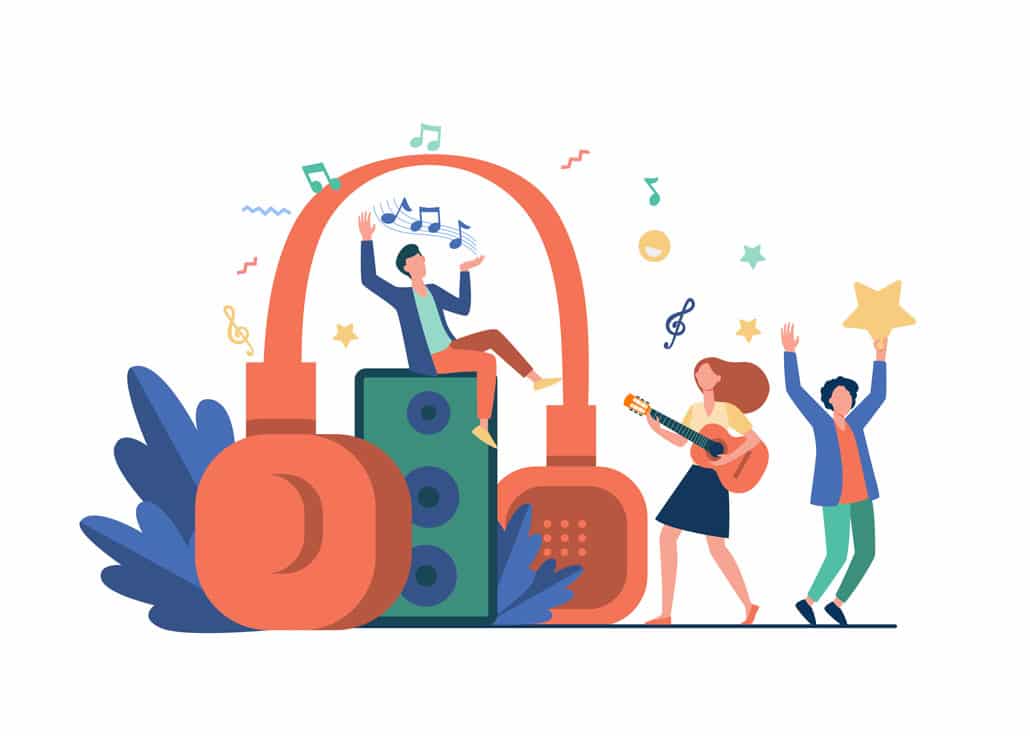 Your production team will select a handful of soundtrack options for you to review. Let them know which you prefer and they will secure the license so that you can legally use the music in your ad. If you aren't sure which option works best, wait til the first draft of your video is ready to review so that you can preview them alongside one another.
Animation
Now that everything is approved, it's time to animate your video! Animation takes about 1 week for 2D animated videos that are under 60 seconds long. 3D animated videos take at least 2-3x as much time. When the first draft is ready, give it detailed review with your internal team and members of your target audience. Collect everyone's feedback and share it with your production team so they can incorporate your edits and render out the final draft.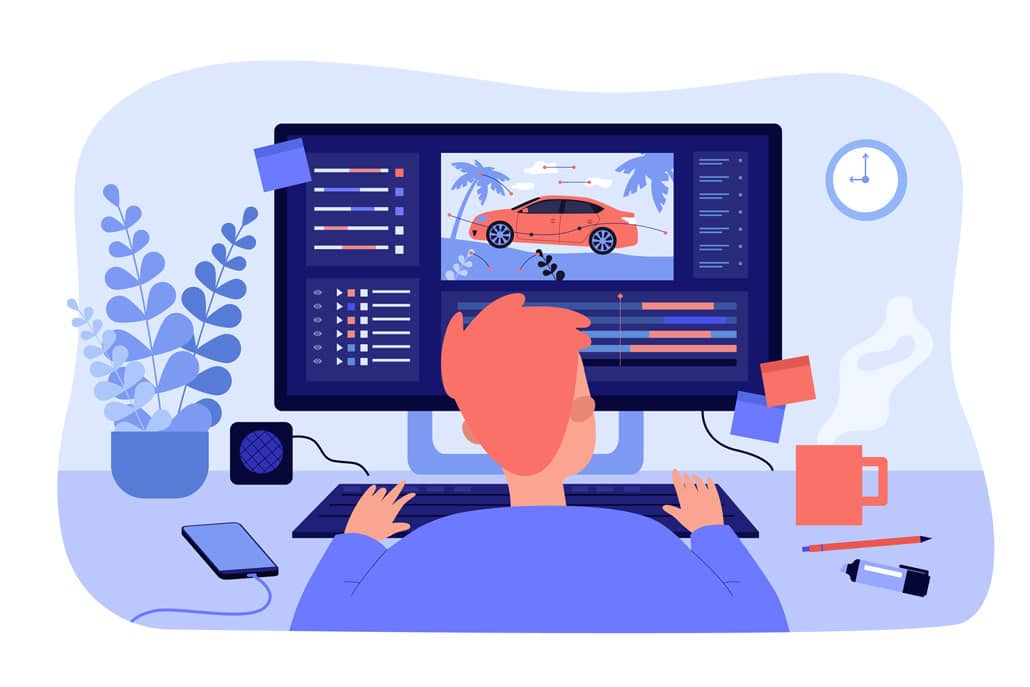 Post Production
In many cases, when the final draft is approved, the work is done and you can start video promotion right away. Some projects include special requests that are best handled after the original video finishes production. Special post production edit requests include:
Rendering the video in different aspect ratios for social media.
Translating the video into different languages.
Editing a shorter 5, 15, or 30 second version of the video.
Creating alternate intros or endings for the video.
Audio mixing and mastering.
Video Promotion Case Studies
Video Promotion Case Study #1: Luxury Goods Company
Result Achieved: 1,370% ROAS Increase
A luxury goods brand was in a dire situation. They had no unique value proposition in a competitive market with little brand loyalty. With longer sales cycles, most of their sales weren't showing in ad platforms due to the new attribution windows. They were spending money but couldn't see what was working. They tried scaling but performance always got worse. It's like they were flying blind. They struggled for so long that they had no time or money left to figure things out. Without an immediate solution, they'd go out of business.
Using our team's proprietary software, we restored funnel attribution and leveraged a targeting advantage. Our team was able to pinpoint which ads were driving which sales by analyzing their customer journeys and identify conversion patterns to improve campaign focus and targeting. The client finally had clarity into what was working. Their ROAS increased 1,366% from 0.74 to 10.11 while spend scaled over 400%. What was typically their slowest revenue month became their best month ever! It didn't stop there. The next month was their new best month ever. The month after that was (again) their new best month ever. After that, they had to turn off ads because they could not keep up with orders.
Video Promotion Case Study #2: Beauty Products
Result Achieved: 1,420% ROAS Increase
Beauty is one of the most competitive industries for online ads. After the Apple updates, it's gotten much worse. A beauty brand saw the little results they had reduced to nothing. With the loss of demographics results and targeting options, they could not reach their best customers. They needed to find new ones fast. But after trying many agencies, they had no clear customer profile. Everything they tried didn't work and their investors were ready to call it quits.
Our team analyzed their brand and campaigns to understand their problems. Nothing was working well but with our team's software, we were able to do a more in-depth analysis to identify small opportunities. We synthesized the findings into new creative and targeting. The result was a viral sensation. They were able to scale budget 20x from <$100 /day to over $2,000 /day in less than 2 weeks. Their ROAS increased over 1,420% went from <0.5 to 7.1.
Video Promotion Case Study #3: CPG Brand
Result Achieved: 91% CPA Decrease
After major revenue goal failures, a CPG brand desperately needed to increase growth to sustain themselves. Being in a difficult category, their acquisition process required a more tailored touchpoint sequence to get new customers. With detailed targeting options removed and retargeting visibility crushed, they could no longer set this up like before. They tried different approaches but they all failed. With pressure from management, it was do or die.
To understand their acquisition challenges, we used our team's proprietary software to analyze the touch points customers were seeing and their success rates. Our team was able to identify the sequence of messages that was working and used it to create new ads. Then, our team layered the messaging in the right order using first party targeting data we generated. This created a better cold audience experience for those in-market but not ready to buy. They were able to reduce their CPAs 10.6x from $457 to $43. This increased their ROAS by 10.6x too.
Video Promotion Case Study 4: Retail to E-commerce Transition
Result Achieved: 1,670% ROAS Increase
A global leading brand was making the transition from retail to e-commerce. Many competitors were already bidding on their placements across all channels. Their marketing team had aggressive goals their leadership committed them to. They started a multi-channel approach but soon ran into a big problem: every channel was taking credit for sales. With poor visibility into campaigns, they couldn't tell what channels were the best investments. They tried scaling and results only got worse. They were stuck and needed an answer or their team would be fired.
Multi-channel attribution is one of the biggest challenges for larger brands. After setting up tracking the right way, our team used use our software to see how each channel contributed to their customer journeys. Our team was able to see what channels were acquiring new customers and which ones were only good for retargeting. With this information, our team devised an ad launch plan that effectively spanned their channels with differentiated acquisition and retargeting messages relevant to each channel. Their ROAS improved 17x from < 0.5 to over 6.8. They were able to scale their budget over 12x. Their executives gave them the green light for an unlimited budget.
Still have questions about video promotion?
Do you have a question about video promotion that wasn't addressed in this article? Use this form to send us your question or click here to schedule a call with a member of our production team.
What is Video Igniter Animation?
Video Igniter Animation is an online animated video production service. By working with our team online, you can get your custom animated video produced faster and for less than hiring a brick and mortar animation studio.
We can help you create any kind of 2D animation or 3D animated video you can imagine. Check out our animation portfolio!
Watch our explainer video to learn more about how we can help you create an animated video for your business:
Get In Touch About Video Promotion
Schedule a call with our production team to talk about promoting your next video.
Get a quote for us to create and promote your animated video.
Request access to our newest price sheet.
Check out our animated video portfolio to see our latest and greatest creations.
Create your Video Igniter account, fill out a creative brief, and we'll start making your animated video.

https://videoigniter.com/wp-content/uploads/2023/01/Video-Promotion.svg
77.66
87.74
videoigniteradmin
/wp-content/uploads/2020/02/logo-v2.svg
videoigniteradmin
2023-01-26 00:50:31
2023-12-05 15:33:19
Video Promotion To Grow Your Business