Choosing the Right Animation Company: A Comprehensive Guide
In today's digital age, animation plays a pivotal role across various industries, from entertainment and advertising to education and healthcare. Hiring a professional animation company can dramatically enhance your visual content, making it more engaging, informative, and memorable. This article will guide you through the process of choosing the right animation company that can transform your ideas into captivating animations.
Animation Company Expertise and Experience
When selecting an animation company, the first criteria to consider is their expertise and experience. A seasoned animation company is likely to deliver high-quality work, understand your needs, and provide reliable customer service. Look for an animation company with a proven track record in your industry or project type. Review their past projects, ask about their experience with similar projects, and don't hesitate to ask for references or case studies.
Animation Portfolio and Visual Styles
An animation company's portfolio provides valuable insights into their creative capabilities, style, and quality of work. Different animation styles, such as 2D, 3D, motion graphics, kinetic typography or whiteboard animation, are suitable for different project types. For instance, a product-focused company might opt for 3D animation to demonstrate a new product, while an educational institution might prefer 2D animation for an explainer video. Choose an animation company whose style aligns with your project's goals and your brand's identity. Here are some of our team's latest and greatest creations:
Animation Company Testimonials and Reviews
Client testimonials and reviews are a reliable gauge of an animation company's reputation and quality of work. You can find these on the company's website, social media platforms, or third-party review sites. Positive feedback from past clients indicates the company's commitment to delivering high-quality work and their ability to meet or exceed client expectations.
Scroll down to the bottom of this page to read testimonials from Video Igniter's customers.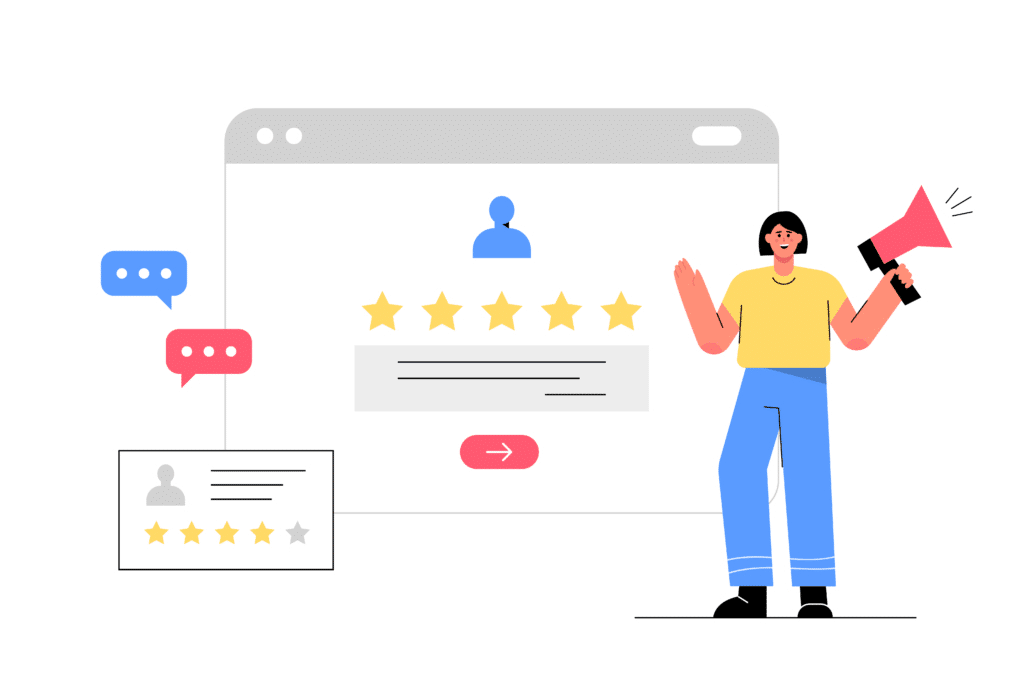 Collaboration and Communication
Effective collaboration and communication are critical to the successful execution of your animation project. The best animation companies often employ dedicated project managers or account executives to ensure seamless communication and project coordination. Evaluate how responsive and transparent the animation company is during your initial interactions. Their willingness to listen to your ideas and provide constructive feedback often indicates their approach to client collaboration.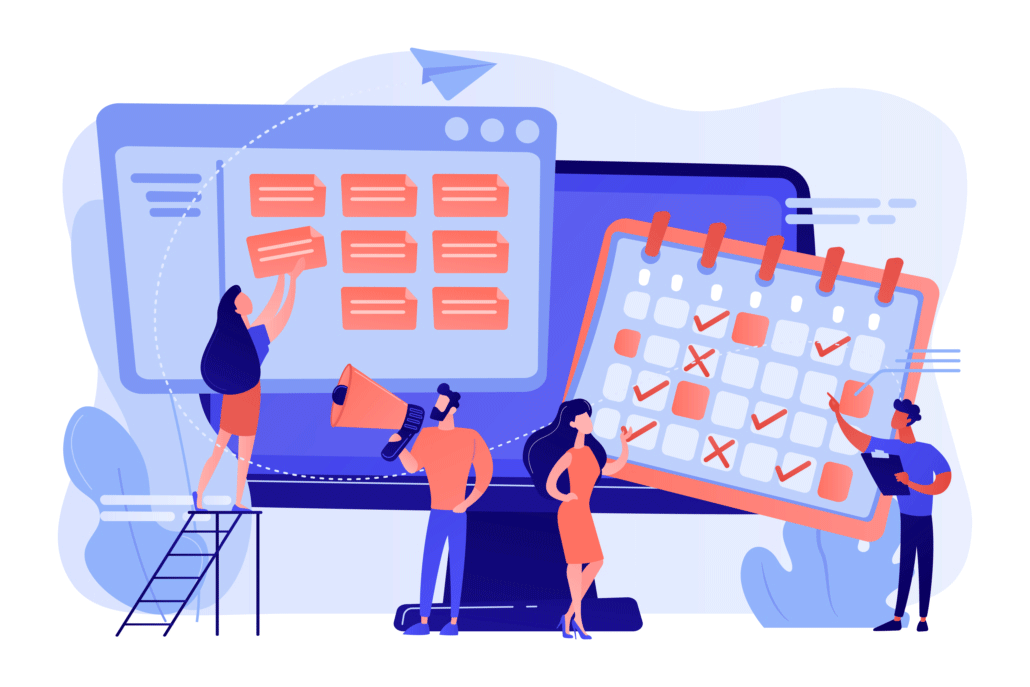 Technical Capabilities and Tools
The animation industry is constantly evolving, with new software, tools, and technologies emerging regularly. An animation company that stays abreast of the latest industry trends and uses cutting-edge tools is likely to deliver a superior final product. Ask about the software and technologies they use and how they ensure they're up-to-date with industry advancements.
Animation Company Budget and Pricing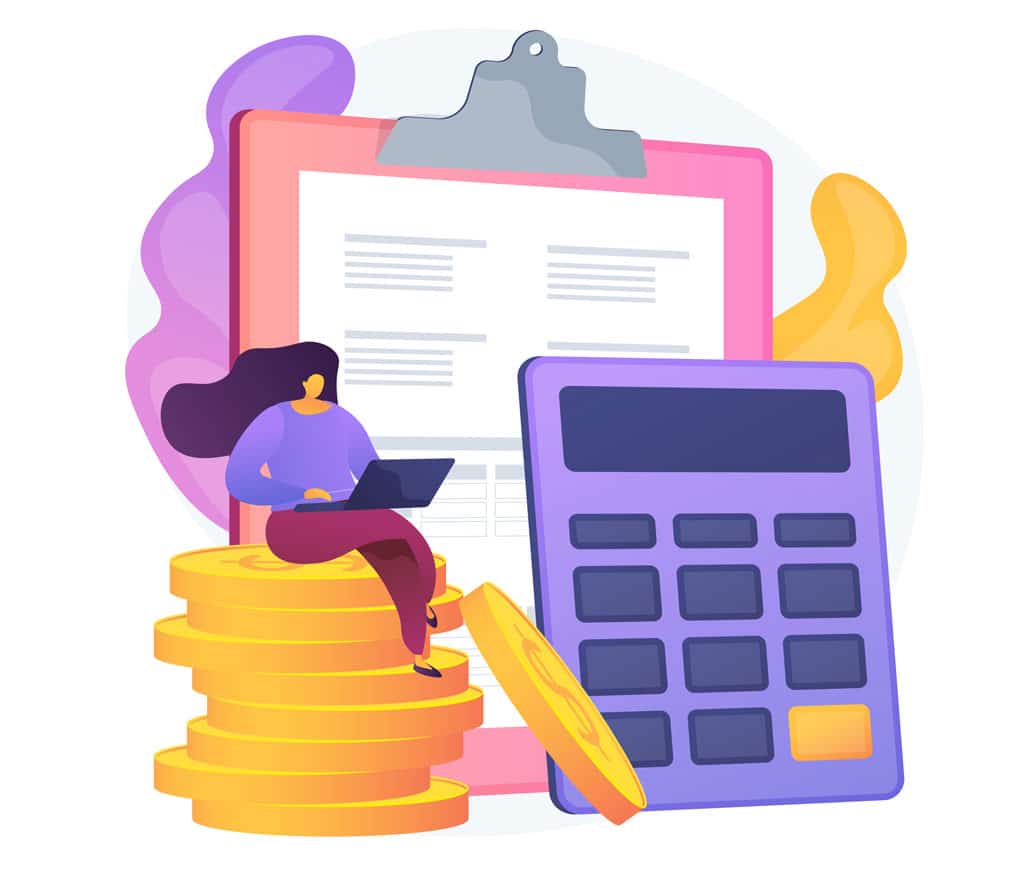 Your budget plays a significant role in determining the right animation company for your project. Different companies may offer different pricing models, such as per minute, per project, or hourly rates. While it's essential to find a company that fits your budget, remember that quality shouldn't be compromised for cost. It's about finding the best value for your investment.
Access Video Igniter's price sheet here.
How To Hire An Animation Company?
For a deep dive on hiring an animator or an animation studio, we recommend checking out this companion article: "Animator For Hire: How to Find and Hire the Right Animator for Your Video Project."
How Do You Make A Video With An Animation Company?
Wondering what the production experience is like when you hire an animation company? Here's a quick overview of the production process:
1). Understanding Your Project and Goals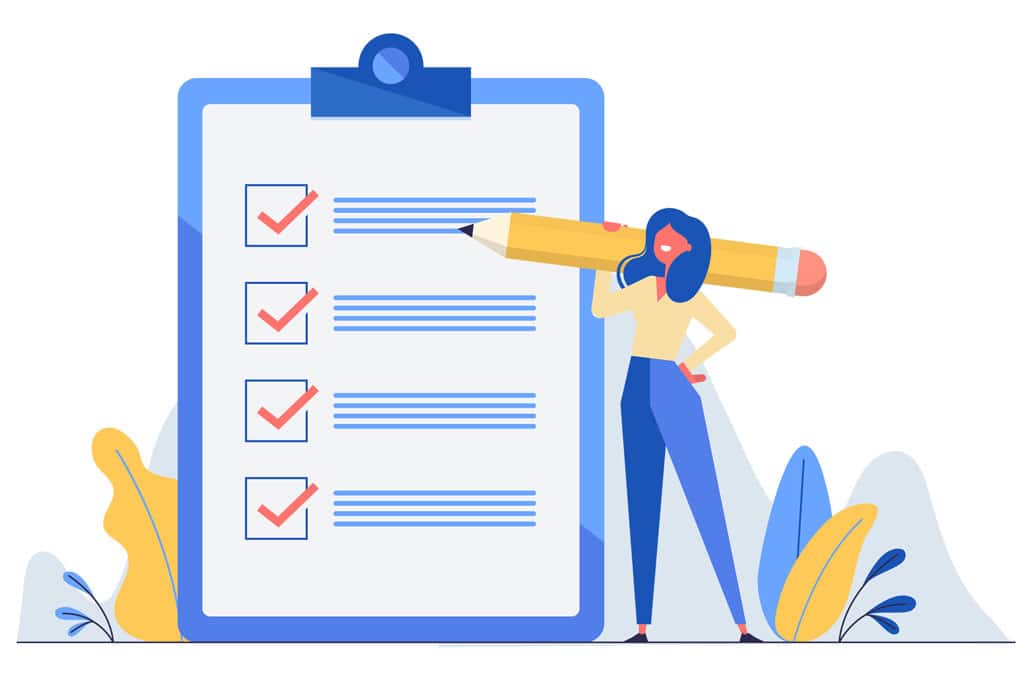 Production typically begins with a questionnaire and or a phone call to learn about your video project and goals. This is your opportunity to explain what you want to communicate in your video, share details about your target audience and the visual style you want to use for your animation.
2). Script Development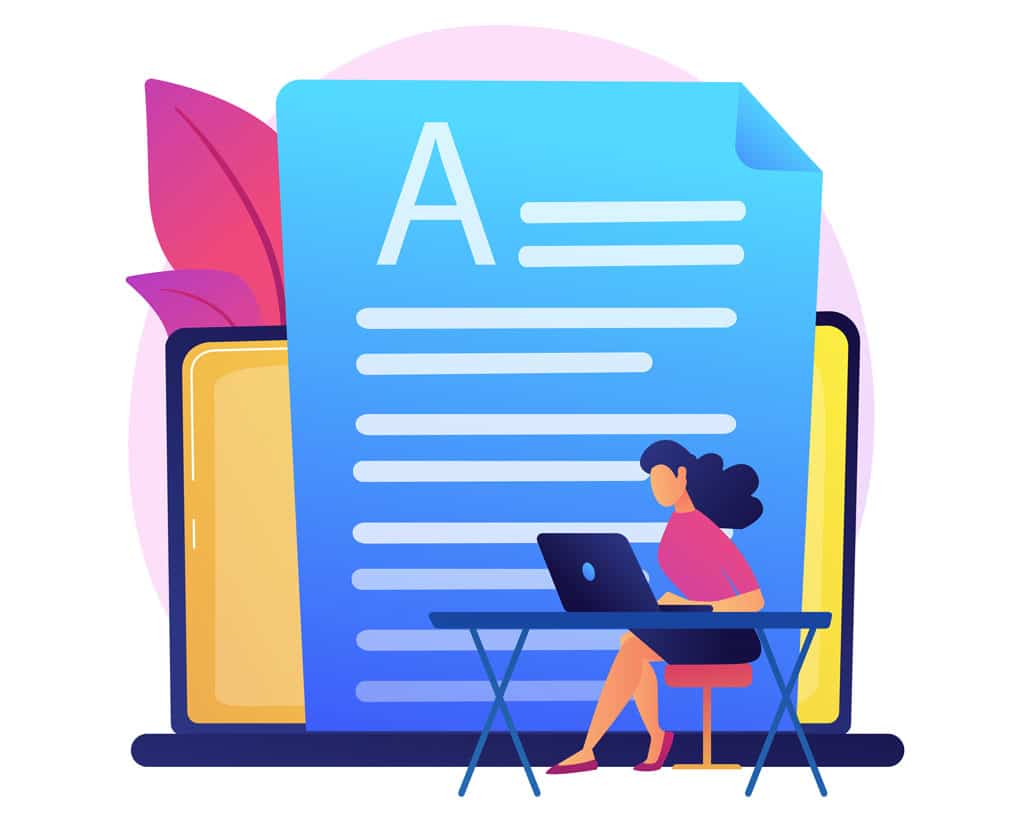 Our team digests your information and generates a script that is designed to convey your talking points to your target audience. You get to review the script and request revisions. We update your script and send it back to you for approval.
Budget Saving Tip: Write your script yourself using our free downloadable script writing template.
3). Storyboard Creation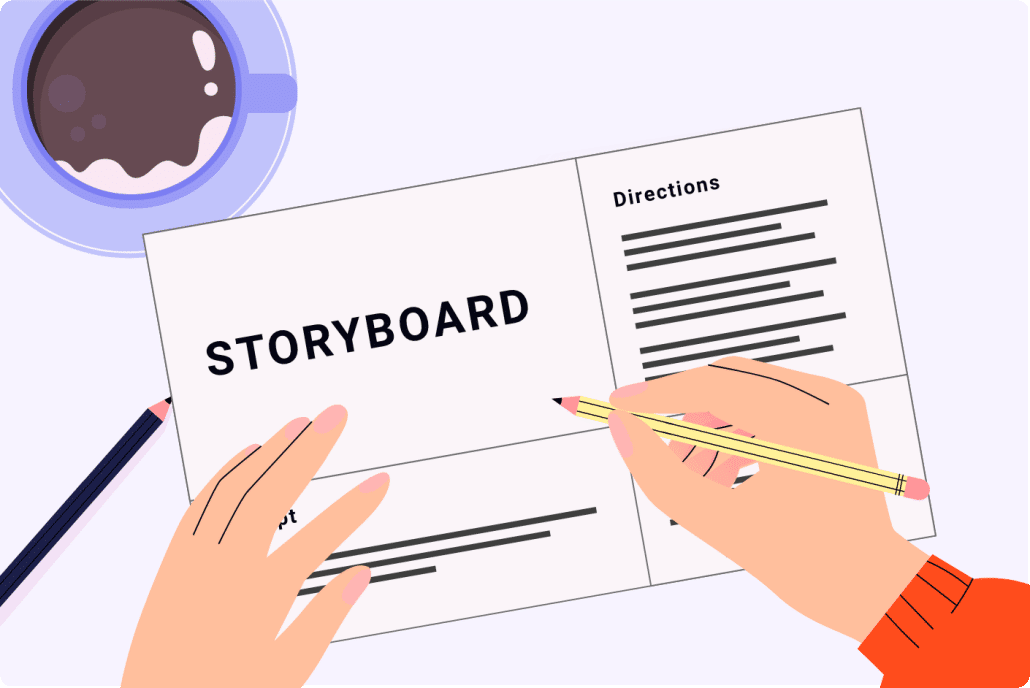 Our team turns your script into a storyboard. This way, we have a set of specific instructions for the illustrators and animators that we all agree on. You get an opportunity to review the storyboard and make sure all of the details are accurate before we move forward with production.
Budget Saving Tip: Create your storyboard yourself using our free downloadable storyboard template.
4). Creating Your Art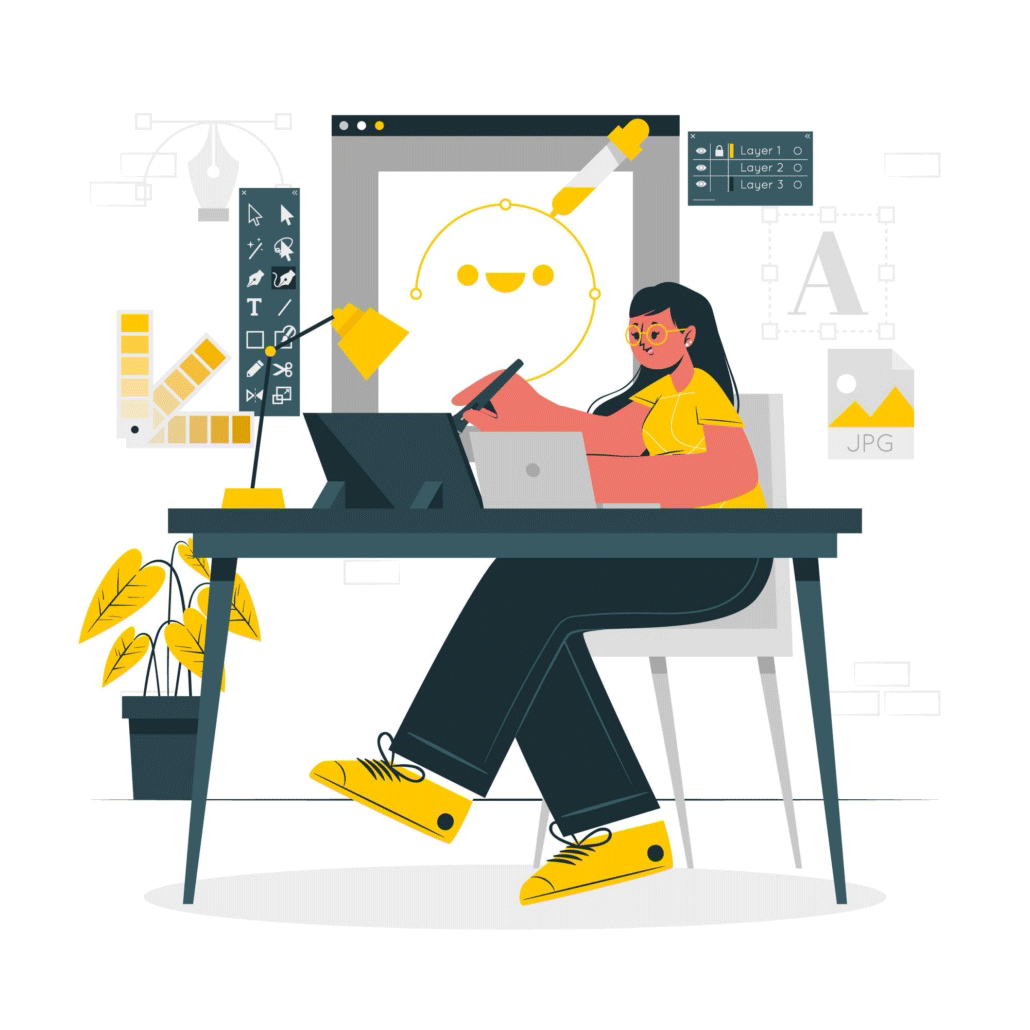 The art director reviews your style preferences, brand guidelines and storyboard. Then, they select a key scene from your storyboard and develop several visual concepts for your video.

Tell the art director which visual style you prefer. They will work with you to refine you preferred visual design. Once you're 100% happy with it, we'll develop all of the art for your animated video. You get an opportunity to review all of the illustrations and request revisions before approving the art for production.
5). Voiceover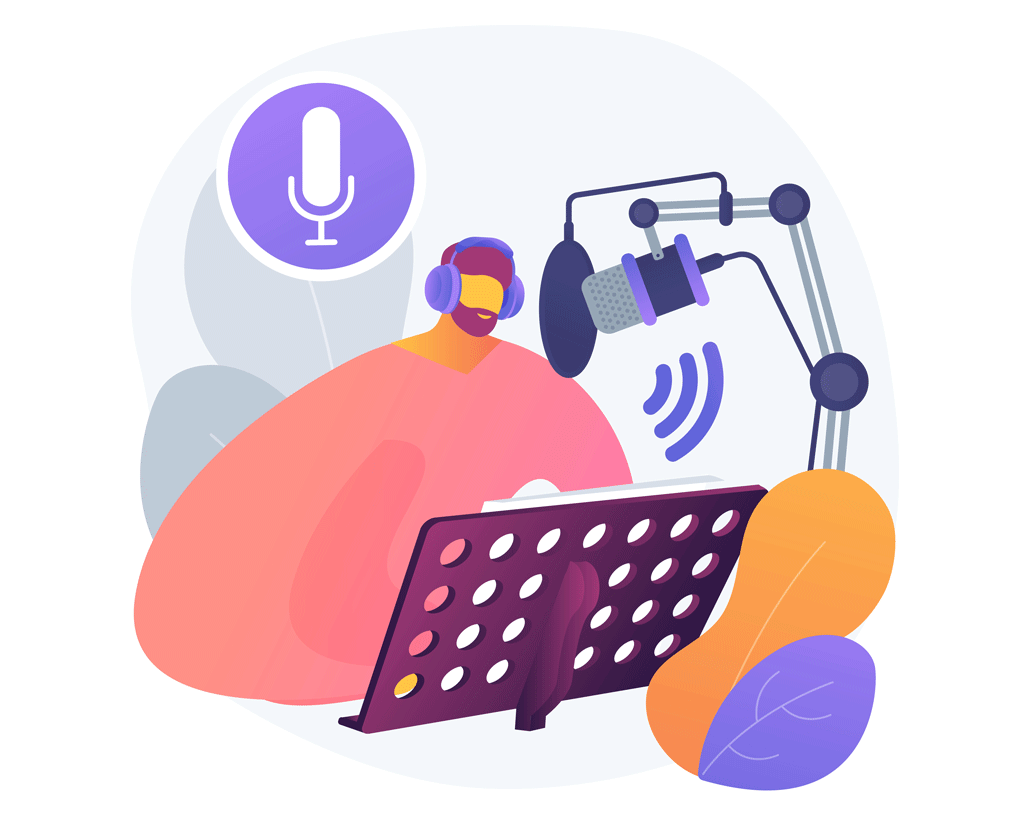 You will receive voiceover auditions from one or more voiceover artists. Select your favorite option and we'll oversee the recording of the full voiceover. If there are any revisions you want to make, let us know and we'll coach the voiceover artist through the requested edits.
6). Soundtrack & SFX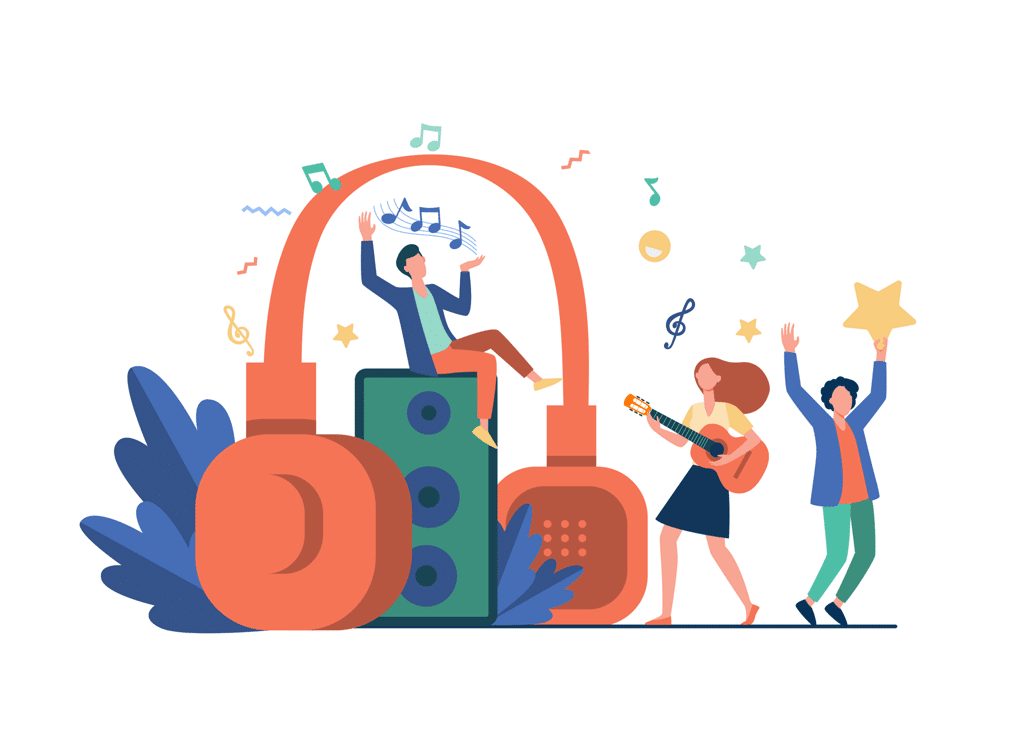 We'll select several soundtrack options and sound effects that will help enhance the presentation of your animated video. Let us know which soundtrack you prefer and we'll procure the license so that you can legally use the music in your animated video.
7). Animation
Once everything is approved, our team animates your video. You get an opportunity to review the first draft with your team (and ideally members of your target audience). Collect everyone's feedback and share it with us. We'll incorporate your edits and render out the final draft of your video.
Sometimes people need help with additional work after their initial animation is completed. This can include translating your video, promoting your video to your target audience, improving your video's conversion rate, editing shorter versions for social media posts, and more! Here's a list of the other kinds of animation services Video Igniter offers.
What does it cost to hire an animation company?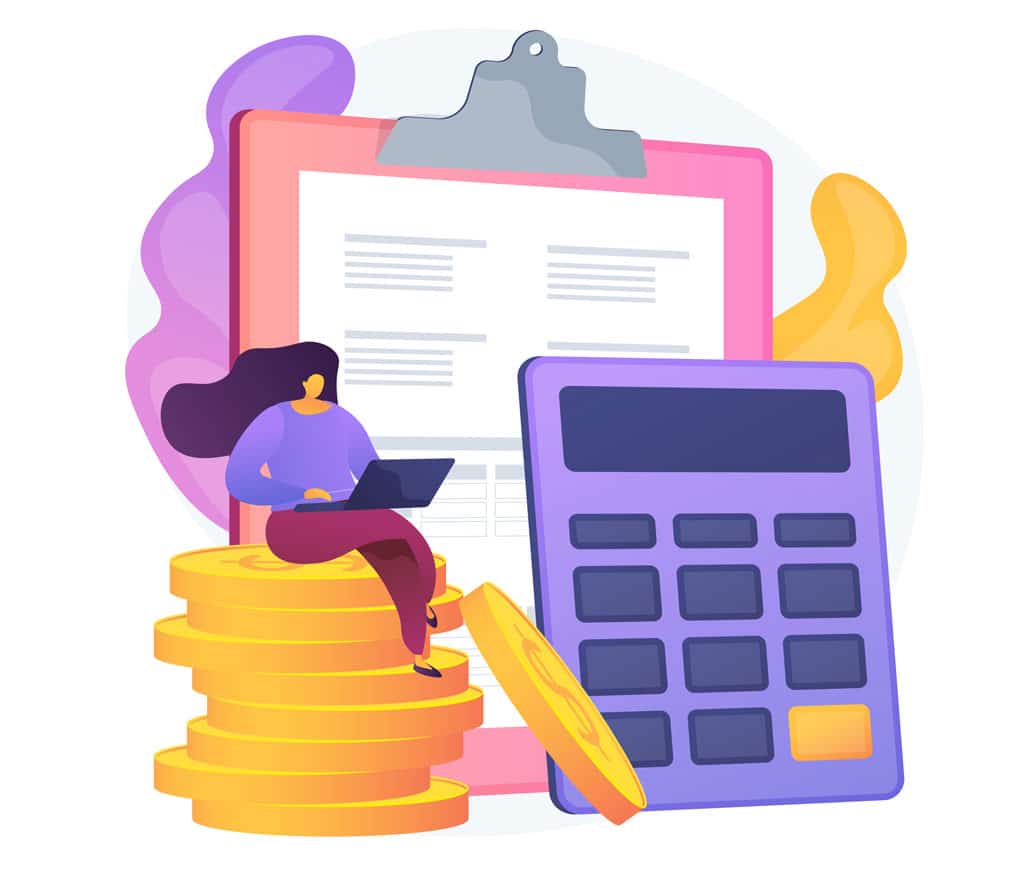 The cost of hiring an animation company varies depending on the length and complexity of your video. To give you a ballpark estimate, most 2D animated videos cost $1,500-$10,000 for each minute of animation. Note that some forms of 2D animation can cost $20,000-$50,000 or more for each minute of video that's created. 3D animated videos cost 2-4x more to produce.
Want to figure out how much it will cost to make your animated video?
Schedule a call with our production team
Fill out this questionnaire about your project and goals
How long does it take an animation company to create an animated video?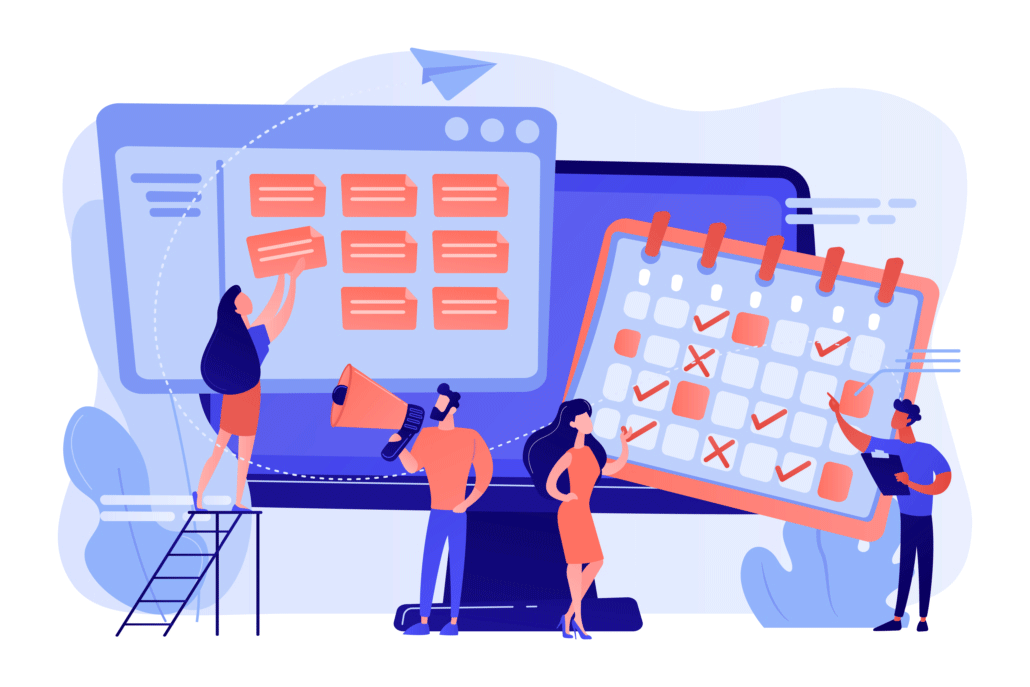 On average, a 60-second, 2D animated video takes about 4-5 weeks to produce. 3D animated videos take 2-3x as much time to produce. If you are making a longer video and want to know how long it will take to make, we recommend scheduling a call with our production team or using this form to tell us about your project.
Additional Services and Support
Many animation companies offer additional animation services including scriptwriting, voiceover, sound design, translation, video promotion, video syndication and more. These services can enhance your animation and provide a more comprehensive solution. Post-production support and revisions are also crucial, as they ensure your final product meets your expectations. When assessing an animation company, consider these additional services and their commitment to customer satisfaction.
Why do People Love Video Igniter
Video Igniter, a leading animation company, is known for its custom 2D and 3D animated videos. Clients prefer Video Igniter because of our creative expertise, attention to detail, excellent client service, unlimited revisions, and commitment to delivering high-quality animations. Our extensive portfolio showcases our ability to create engaging animations for a wide range of industries and project types.


Conclusion
Choosing the right animation company is crucial to the success of your animation project. By considering factors like expertise, portfolio, client reviews, communication, technical capabilities, pricing, and additional services, you can find a company that aligns with your project needs and budget. Remember, thorough research and evaluation are key to making an informed decision.
Still have questions about animation companies?
Do you have a question about animation companies that wasn't addressed in this FAQ? Use this form to send us your question and we'll follow up with an answer. We'll also post the question and answer to this page so other people can benefit from the knowledge.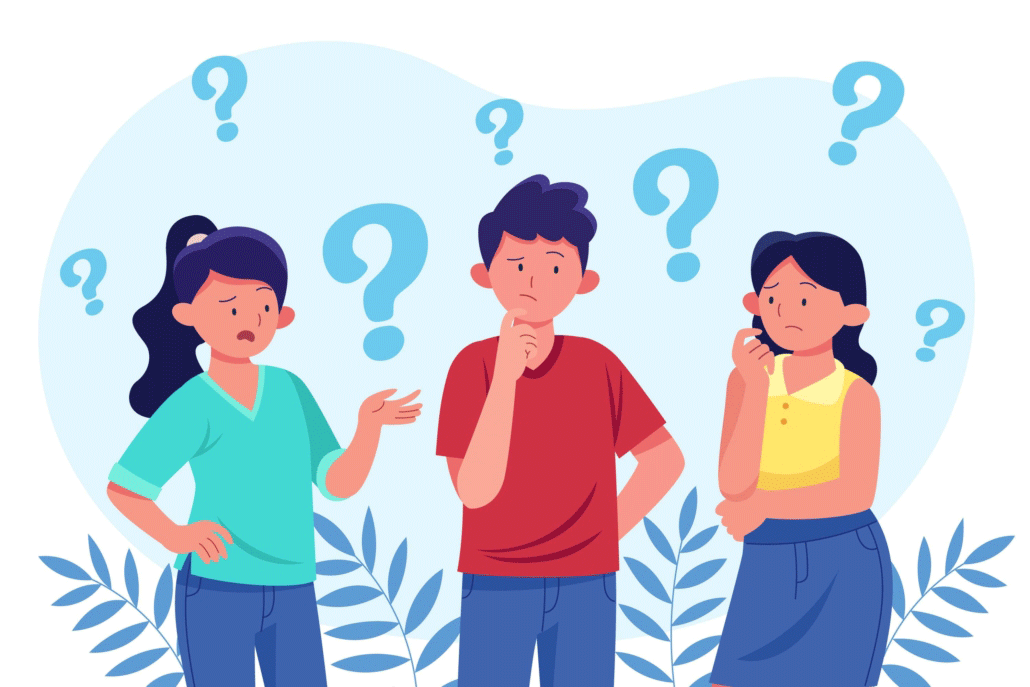 What is Video Igniter Animation?
Video Igniter Animation is an online animated video production service. By working with our team online, you can get your custom animated video produced faster and for less than hiring a brick and mortar animation studio.
We can help you create any kind of 2D animated video or 3D animation you can imagine. Check out our animated video portfolio!
Need help syndicating your animated video? Ask us about video promotion!
Watch our explainer video on our home page to learn more about how we can help you create an animated video. For examples of the kinds of animation our team can produce, check out the demo reel below:
Looking For An Animation Company In The U.S.?
Video Igniter is headquartered in Seattle, Washington.
Animation Company Success Stories & Testimonials
Don't just take our word for it – these testimonials highlight Video Igniter's reliability, creativity, flexibility and ability to deliver animations that exceed expectations. When you choose Video Igniter Animation, you can rest assured that you are working with a trusted and reputable studio.
"Video Igniter were very easy to work with and the entire process for creating and suggesting edits was seamless and stress-free. I would work with them again and would recommend to others looking to create a modern and stylish explainer video."
Clair Simpson – VP Marketing, Repool.com
"I run a video production company and outsource animation. The team at Video Igniter did a great job in taking the concept I very crudely drew out and making it into a beautiful animation. The review process was easy and their turnaround time was very quick. I'd def recommend them if you're looking for an animation project."
Pat Henderson – Founder, Path8 Productions
"Video Igniter offered us the critical combination of creative value, clear communication, and patience with stakeholder feedback. We ended up with truly high-quality design assets for our video series largely due to the extra level of commitment — and the right balance of efficiencies with flexibility in the process when called for."
Larry Schlessinger – Sr. Creative Program Manager, Amazon Web Services
"Video Igniter came to us with a number of creative and engaging ideas and were able to create an exciting, impactful video in a short period of time. And the best part was that it cost much less than other options of similar quality. The video they made is a great marketing tool for us."
Alex Raymond – Founder, Kapta Systems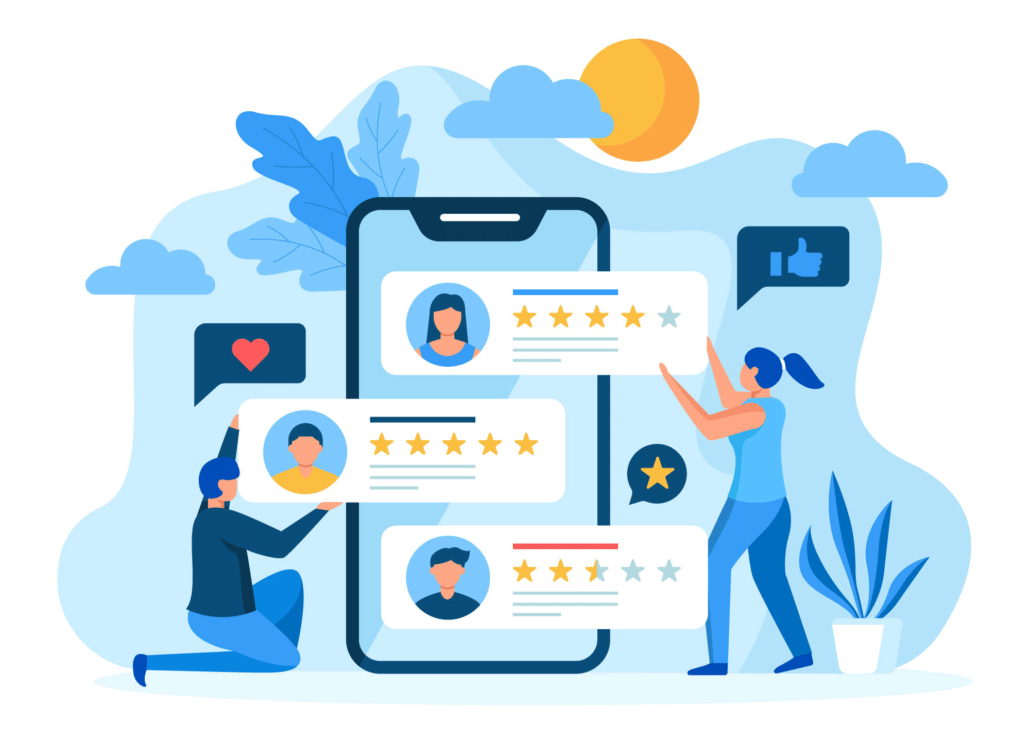 Ready to hire an animation company? Get in touch!
Schedule a call with our production team to discuss your animated video project.
Get a quote for us to create your animated video.
Request access to our newest price sheet.
Create your Video Igniter account, fill out a creative brief for your video and we'll begin production as soon as we receive your production deposit.

https://videoigniter.com/wp-content/uploads/2023/09/Animation-Company.svg
77.7
87.7
videoigniteradmin
/wp-content/uploads/2020/02/logo-v2.svg
videoigniteradmin
2023-09-16 04:25:07
2023-09-16 04:25:07
Choosing the Right Animation Company: A Comprehensive Guide