Animated lyric videos are a fun way for fans to experience music. By animating the lyrics into view in fun and unique ways, artists can tell new visual stories that help fans connect with the lyrics. It's also possible to create these types of videos for speeches, famous quotes and important messages. Kinetic typography is the art form that describes animating text in and out of view in sync with a voiceover.
If you want to learn how to make an animated lyric video, you came to the right place. In this guide we'll provide an overview of the production process and answer some of the most commonly asked questions about making animated lyric videos. 
If you have a question about animated lyric videos that isn't answered in this article, you can use our contact form to ask your question or click the image below to schedule a call with a member of our production team:
Examples of Animated Lyric Videos:
Examples of Kinetic Typography Videos:
Kinetic typography is similar to an animated lyric video but the animation and appearance of the words may or may not be tied to a song. Instead, the words animate and appear on screen in sync with someone speaking an important message. The visuals and voiceover work together to reinforce the message in the viewer's mind in fun and playful ways. Some kinetic typography videos don't have a narrator at all and rely entirely on visuals and text animating into view to explain the message.
How To Make An Animated Lyric Video:
Pick out your song
The song is going to be the anchor for your entire lyric video. Make sure that you pick a song that you have the rights to use. Different platforms have different agreements with different record labels. Do your homework beforehand so that you don't spend all your time creating an amazing animated video only to have the streaming platforms take down your video and add a copyright strike to your account.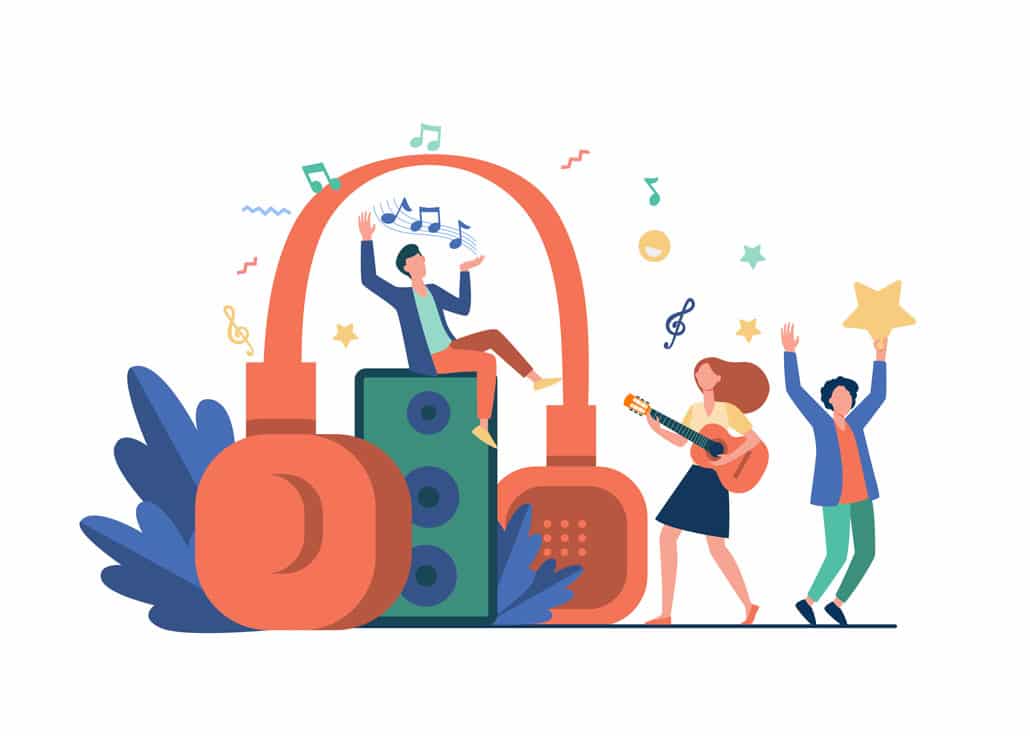 You could also choose to pick a recording of a famous speech and create kinetic typography animated visuals that sync up with the words in the speech.
Pick out style examples
Take a look at other animated videos, other animated lyric videos and other non-video sources for design inspiration. Write a few notes about what you like about the style examples you selected. Now you can speak to different animators about the specific visual style you want. Have them review the style examples you selected to confirm they are capable of producing a similar visual style.
Pick Your Animated Lyric Video Maker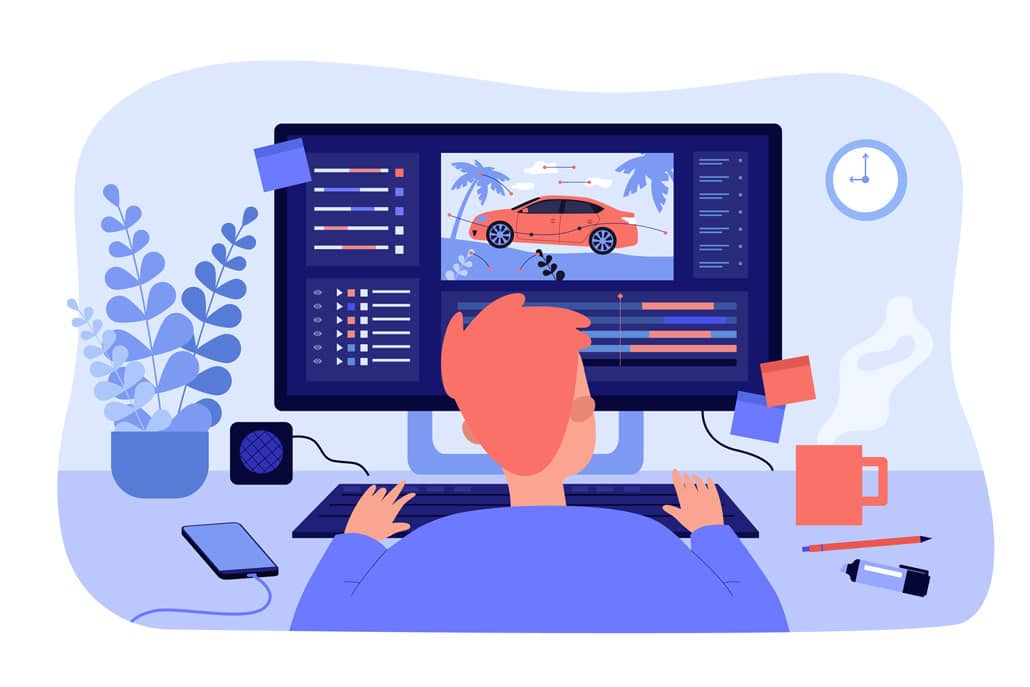 Are you making the animated lyric video or are you planning on hiring someone to create it for you? Even if you don't know how to make an animated lyric video, you can create a simple one for free. Use Powerpoint/Keynote/Google Slides to create a simple animated slide deck that syncs up with your lyrics. Want to create something more custom designed and unique? Consider hiring an animation studio, freelancer, or Video Igniter to create your custom animated lyric video.
Deep Dive: Learn the pros and cons of working with an animation studio, a freelance animator and Video Igniter.
Script
Script creation is one of the first steps in creating an animated video. This part is already taken care of for you when you create an animated lyric music video.  That being said, it still is worth while to go through the lyrics of your song and get clear about exactly which words you want to show on screen.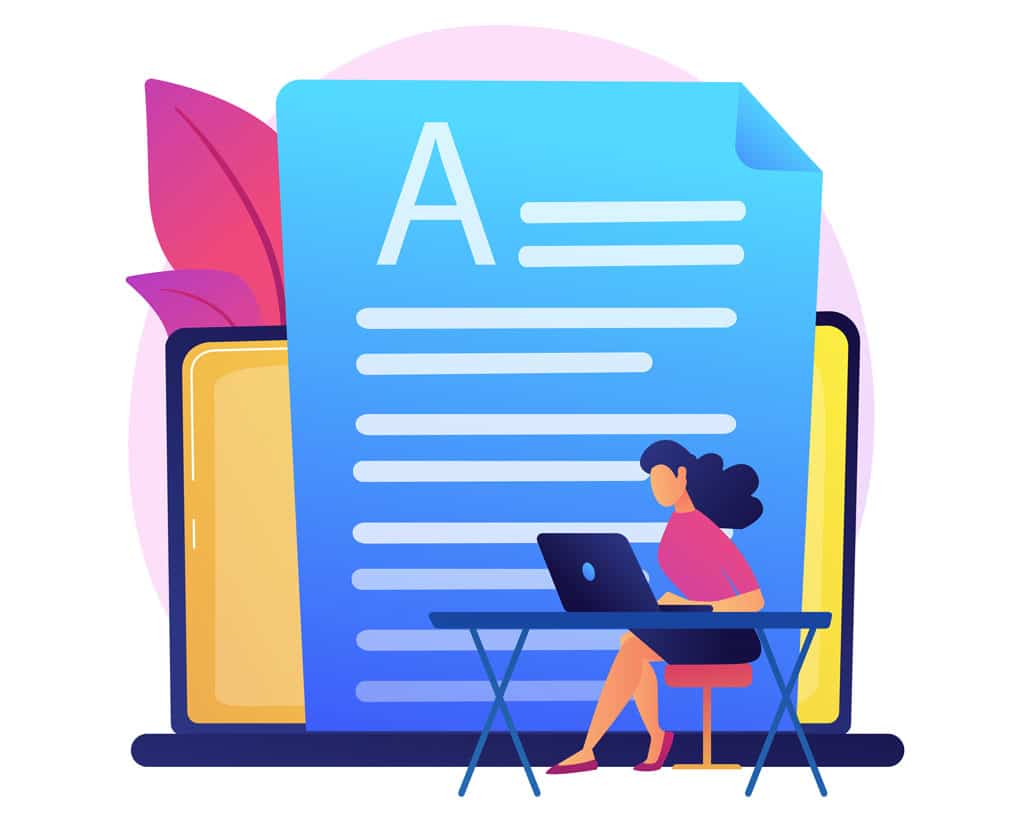 Some song lyrics have extra words that may or may not be included in the written version of the lyrics. It's up to you to decide if you want to visually show text for all those "ooooh's," "ahhhhh's," and instances of "babyayyyyy (echo)."
Storyboard
As you create the storyboard for an animated lyric video, consider how you want to 'chunk' words together when they display on screen. When you create a storyboard for an animated video, you typically put one sentence on each slide of the storyboard. For an animated lyric video, consider breaking up lines into multiple slides. Or maybe even just showing one word at a time.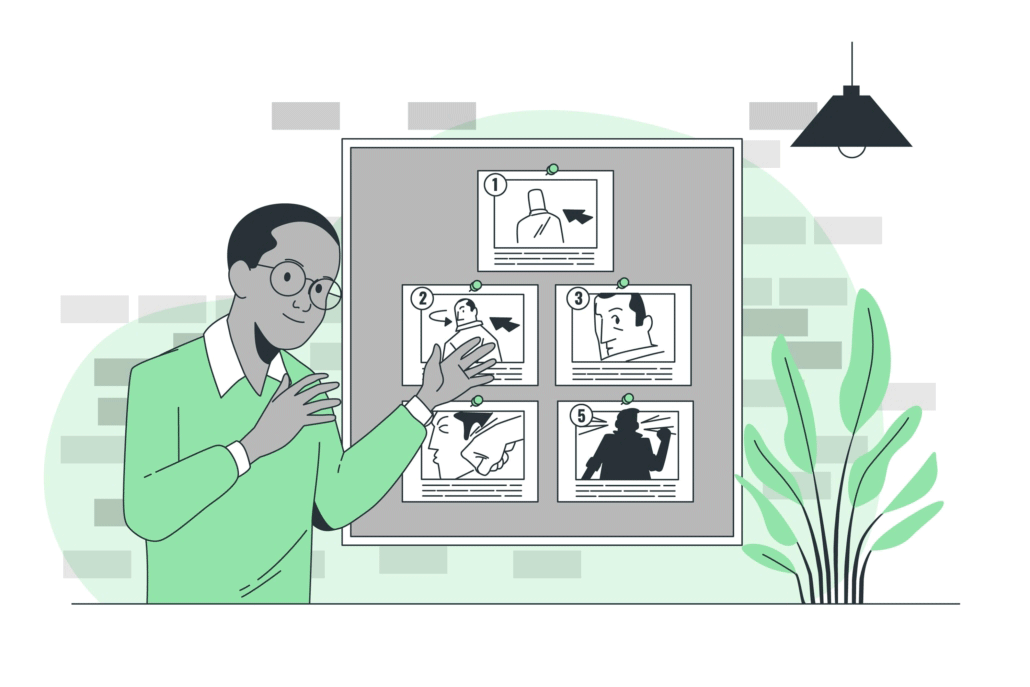 In either case, use this as an opportunity to map out and frame out all the scenes for your animated music video. Then, go through the 'direction' section of the storyboard and input notes to explain how the word(s) will appear for that particular slide and how they will transition to the next slide.
Want to save a little $ on your production budget? Create your own storyboard for your lyric video. Download our storyboard creation guide and template.
VoiceOver & Music
Normally, finding the voiceover and music are separate steps in creating an animated video. In this case, you should have already picked out your song which comes with the voiceover (aka the lyrics). Just make sure you have proper permission/usage rights to post your lyric video. Read more about YouTube's copyright policies.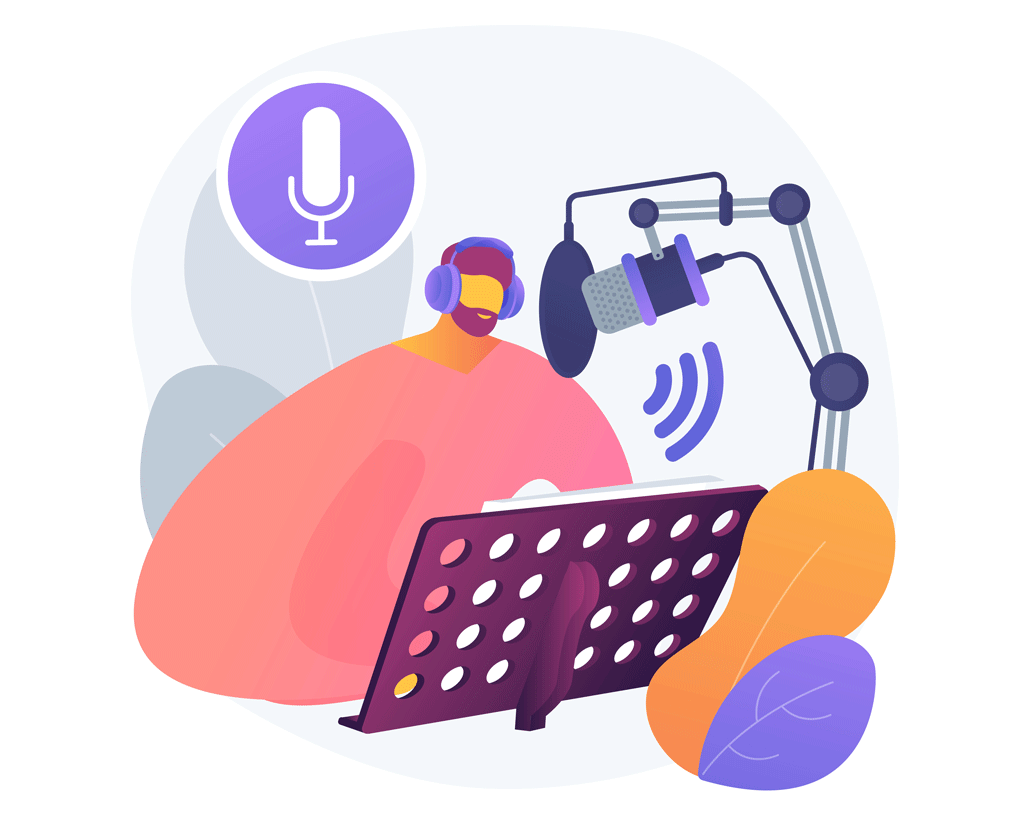 Art
After your storyboard is approved, your art team can create all the art for your lyric video. They'll start by creating a few pieces of concept art for one of the key scenes in the animation. You then review the art and provide your feedback to refine your favorite piece of concept art. Once the concept art is dialed in and approved, the artist will create all the art for your animated lyrics video. You will get another opportunity to review all the art and provide feedback before moving into animation.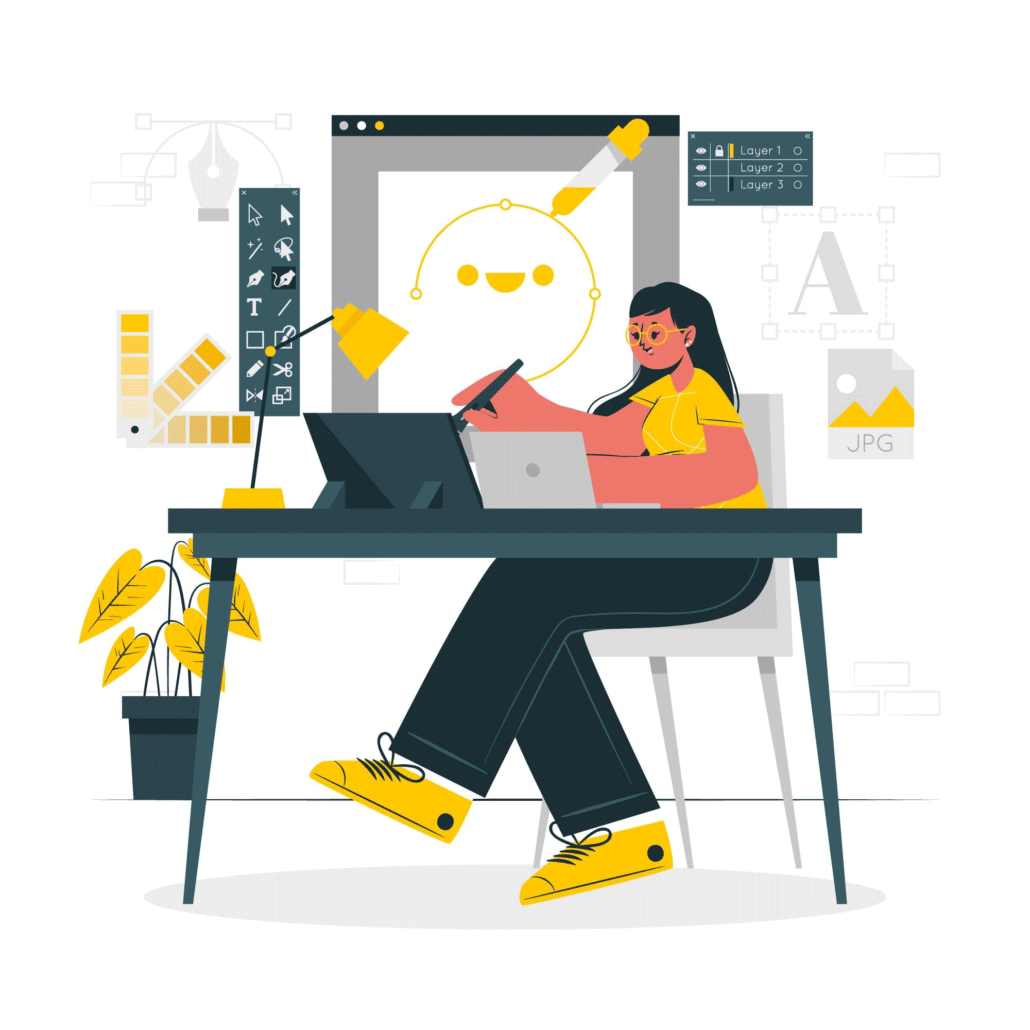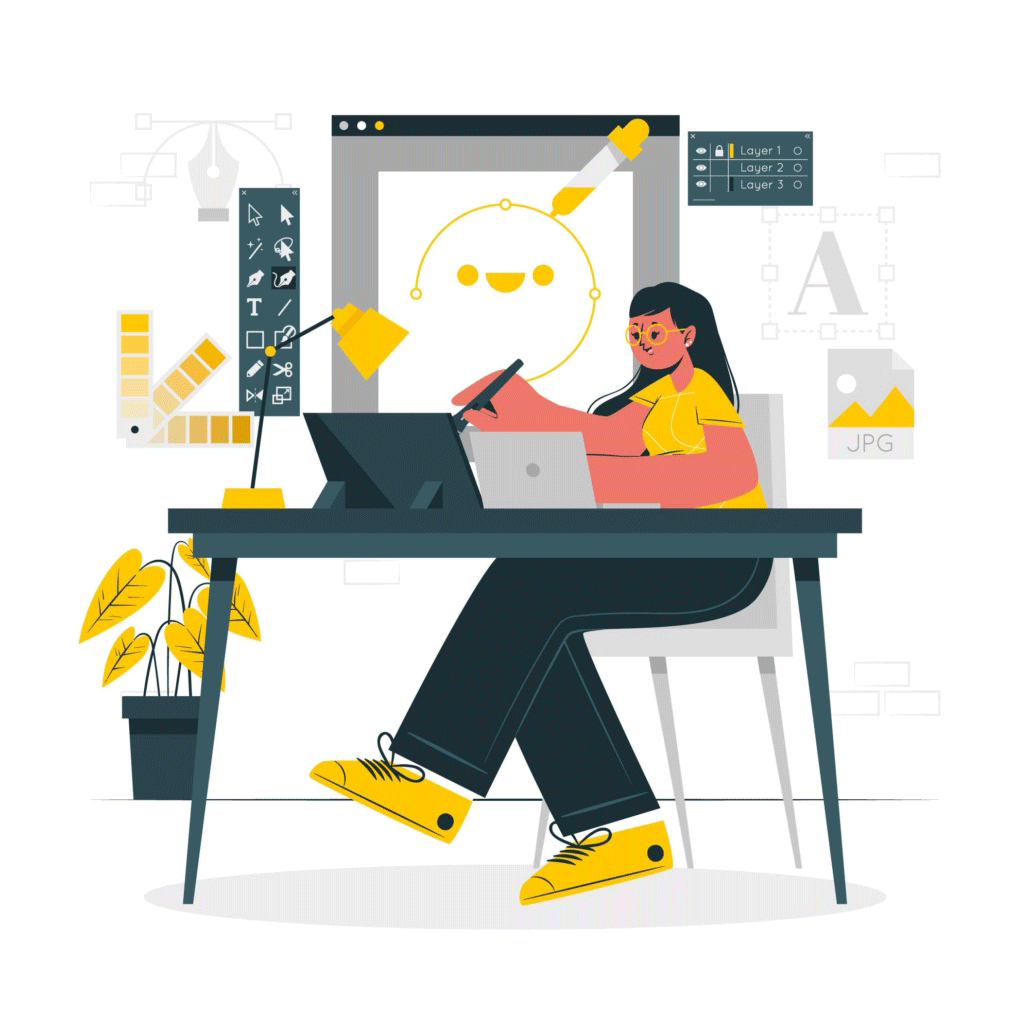 Animation
Your art is approved! You have proper usage rights for the song you want to use! It's time to animate!
Animation takes about one week for one animator to animate one minute of 2D video. The animator will deliver a first draft of the animation as soon as it is ready. Take the time to do a detailed review with your team and your target audience. Send your final revisions to the video animator so they can apply the final polish and finish your animated lyric video.
Learn More: Want to learn more about the production process and how long each phase of production takes? Check out this companion article that explains the animation production workflow and timeline:

What does it cost to make an animated lyric video?
For a quality, custom 2D animated lyric video, expect to spend $500-$5,000 per minute of animation. Get a quote for your animated lyric video. Or, request access to our newest price sheet.
How long does it take to make?
Typically it takes 3-5 weeks to make one minute of custom animated content. For each additional minute of content, add .5-1 weeks. Rush delivery options are available. Schedule a call with our production team to discuss rush delivery options.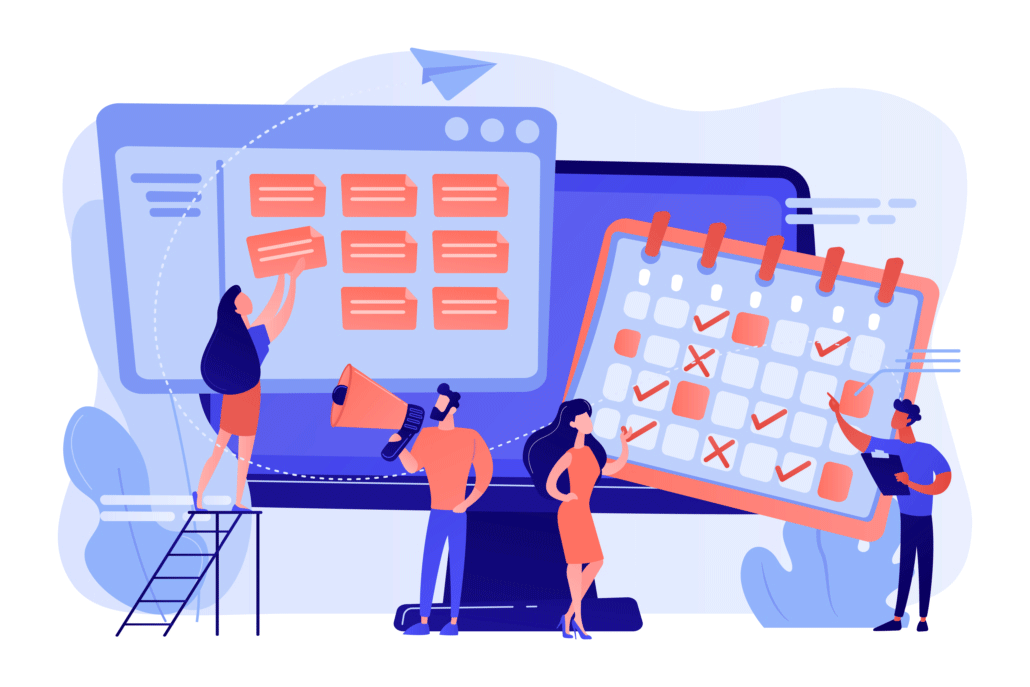 Hire Video Igniter To Create Your Animated Lyric Video!
World class design talent at prices small businesses can afford.
We can make any kind of 2D or 3D animation you can imagine including animated lyric videos and kinetic typography videos.
+20 reasons people love working with us.
Animated Video Demo Reel
Get in touch
Schedule a call with our production team to discuss your animated lyrics video.
Get a quote for your animated lyric video.
Request access to our newest price sheet.
Create your Video Igniter account and start making your animated video.
What is Video Igniter Animation?
Instead of hiring a 2D animation studio, consider working with Video Igniter instead!
Why?
Video Igniter is like an animation studio, but better!
We can make any kind of 2D or 3D custom animated video you can imagine.
You get unlimited revisions on your project.
Check out our portfolio!
Even though we do work for big name brands, we offer pricing that startups can afford.
We provide our production services 24/7 through Video Igniter's online production dashboard. This helps us speed up production and lowers your overall production cost.
https://videoigniter.com/wp-content/uploads/2022/09/Animated-Lyric-Video.svg
77.66
87.74
videoigniteradmin
/wp-content/uploads/2020/02/logo-v2.svg
videoigniteradmin
2022-09-13 21:05:08
2023-08-04 20:01:52
Animated Lyric Video FAQ