Video Animator For Hire + FAQ
Looking for a video animator but not sure where to start? Video Igniter receives a lot of questions about hiring and working with video animators, so we created a Video Animator FAQ to answer popular questions like:
What does it cost to hire a video animator?
How do I hire a video animator?
How do I work with a video animator to create a custom animated video?
What does it cost to make a video animation?
How long does it take to make an animated video?
+ tips to save $ on your production budget and more!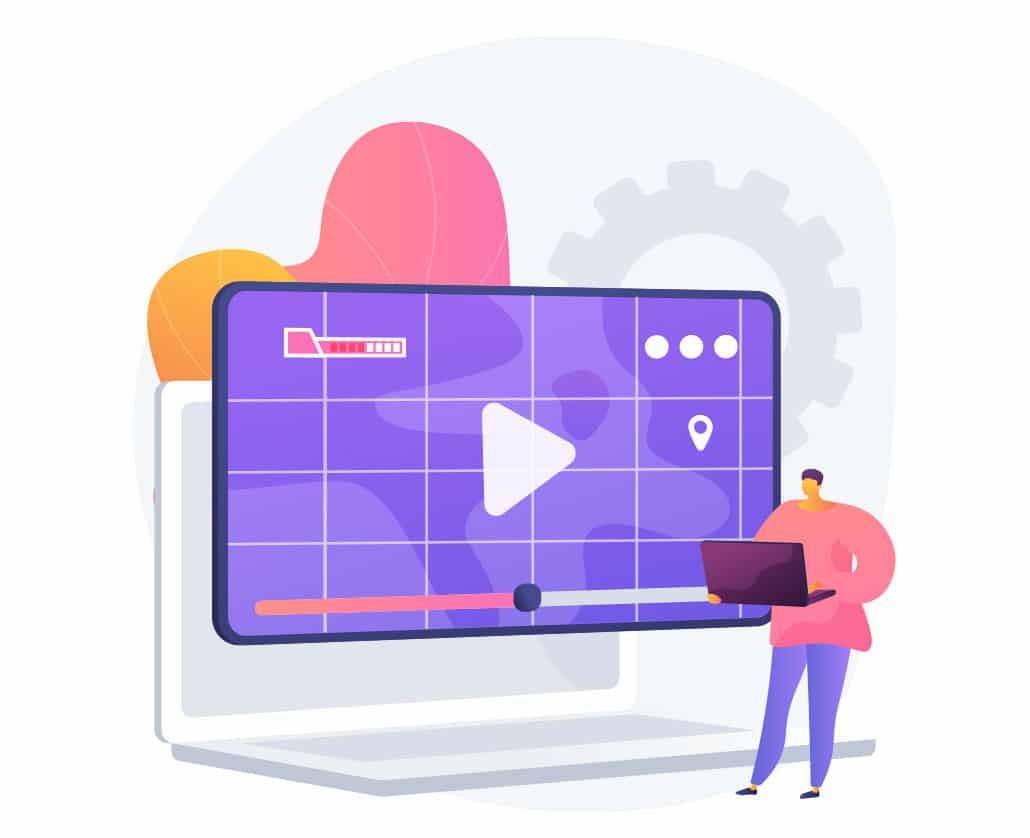 If you have a question about video animators that isn't answered in this article, you can use our contact form to ask your question or click the image below to schedule a call with a member of our production team:

How do I hire a video animator?
If you're interested in hiring a video animator, we recommend you:
Take a look at their video portfolio to see if they can do the type of work you want for your video.
Ask about their design process.
Learn about their pricing structure.
Ask how many revisions you get – some charge extra for more than 1-2 rounds of edits.
Additional resources to help you find and hire a video animator:
Where can I hire a video animator?
What is the video animation production process like?
Questionnaire
Your video animator will send you a questionnaire to kickstart the production process. This is your opportunity to share all your ideas for the video. Be sure to highlight the main talking points you want to feature in your video.
Script
Your video animation team will review your answers to the questionnaire and develop a script.  You will get an opportunity to review the script and request edits before approving it for production.
At this stage of the production process, you want to ensure your main talking points are included and presented in a way that resonates with your target audience. Sometimes, your script may include additional notes that suggest what visuals will correspond with each part of your script.
Deep Dive: Check out our animated video asset review guide for tips on how to review your script and other assets for your animated video.
Storyboard
After your script is approved, the video animation team will develop your storyboard. The storyboard is the blueprint for your animated video. It contains instructions for the illustration and animation team so they know what to create for each part of your script.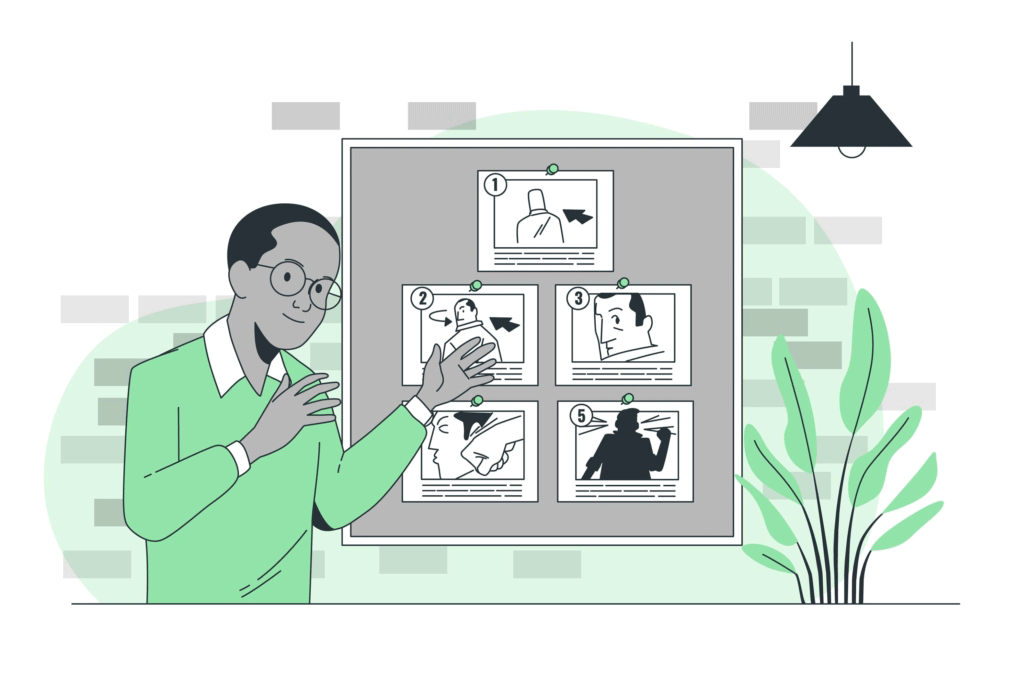 As you review the first draft of the storyboard, focus on the visual ideas the viewer will see for each part of the script. Do the ideas make sense? Will they delight your target audience? If you love the storyboard as-is, tell the video animator it's approved for production. Otherwise, organize your revision requests and send them to the animated video production company you're working with so they can make the changes.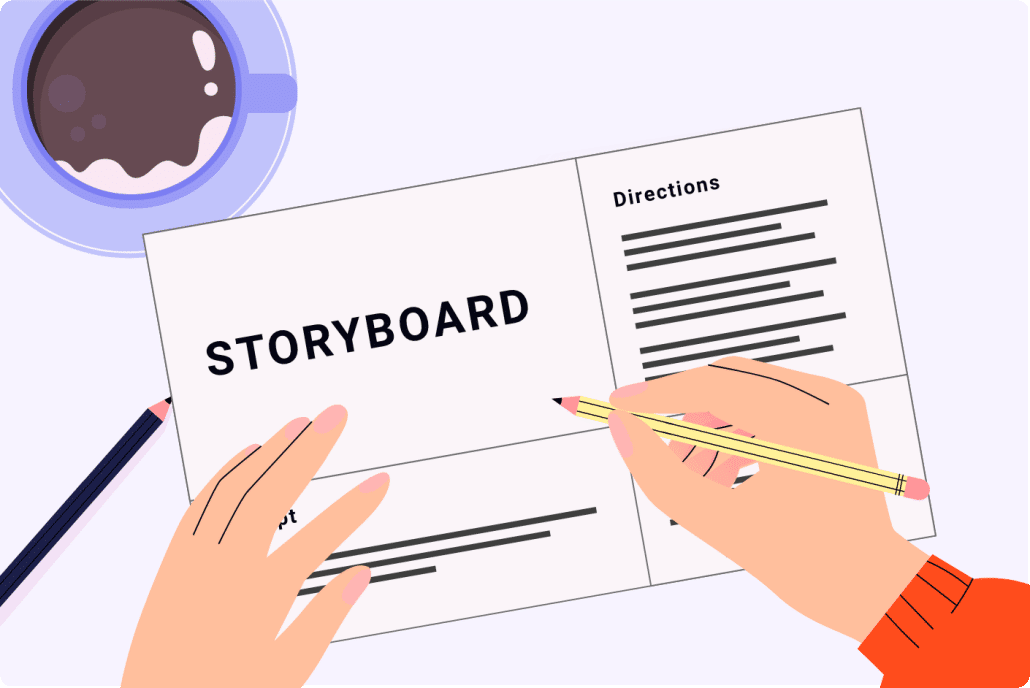 Just so you know… Video Igniter's simple and standard animation projects include unlimited revisions! That means we'll continue to work with you to revise your storyboard until you love it!
VoiceOver
Once the storyboard is approved, your video producer will audition voiceover artists for your video. If you love one of the options, they will hire the voiceover artist to record the full recording. You will get an opportunity to review the recording and request edits before approving it for production.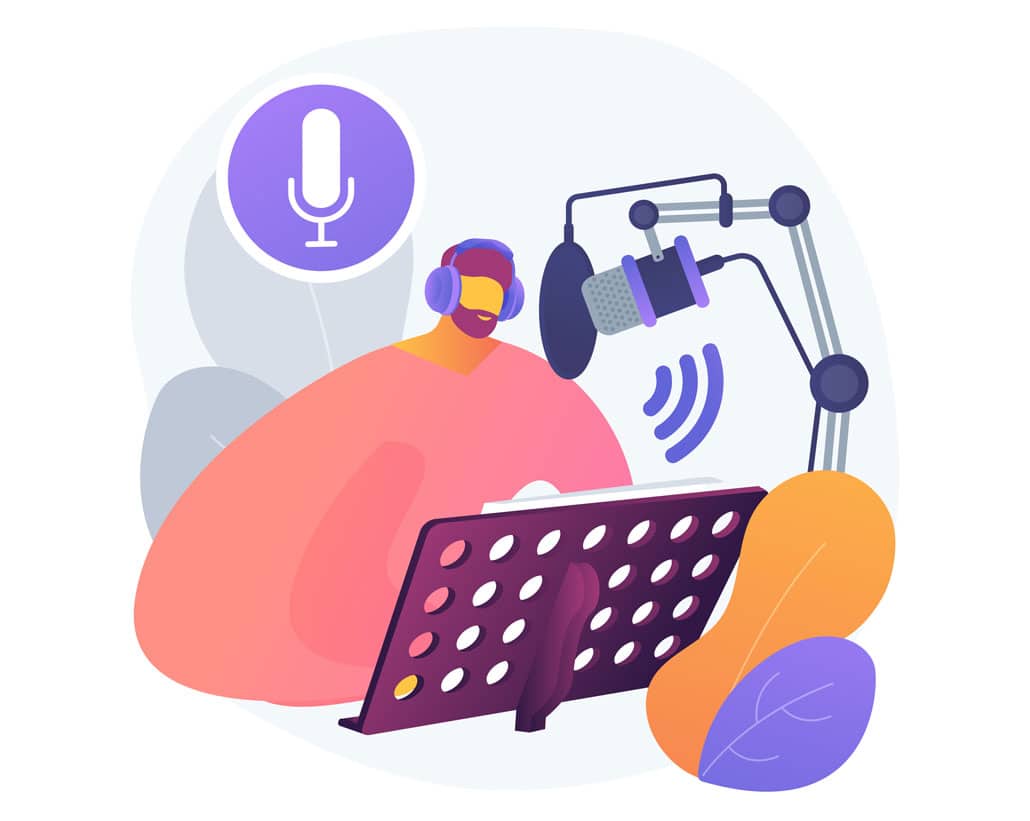 Not a fan of any of the voiceover auditions? Let the video animator know why and they'll procure new voiceover auditions for you to consider.
Soundtrack
Your video producer will identify soundtracks for your animation that will set the mood for your video. Once you've selected a soundtrack you like, the video animator will purchase the broadcast license so the soundtrack can be used in your animation.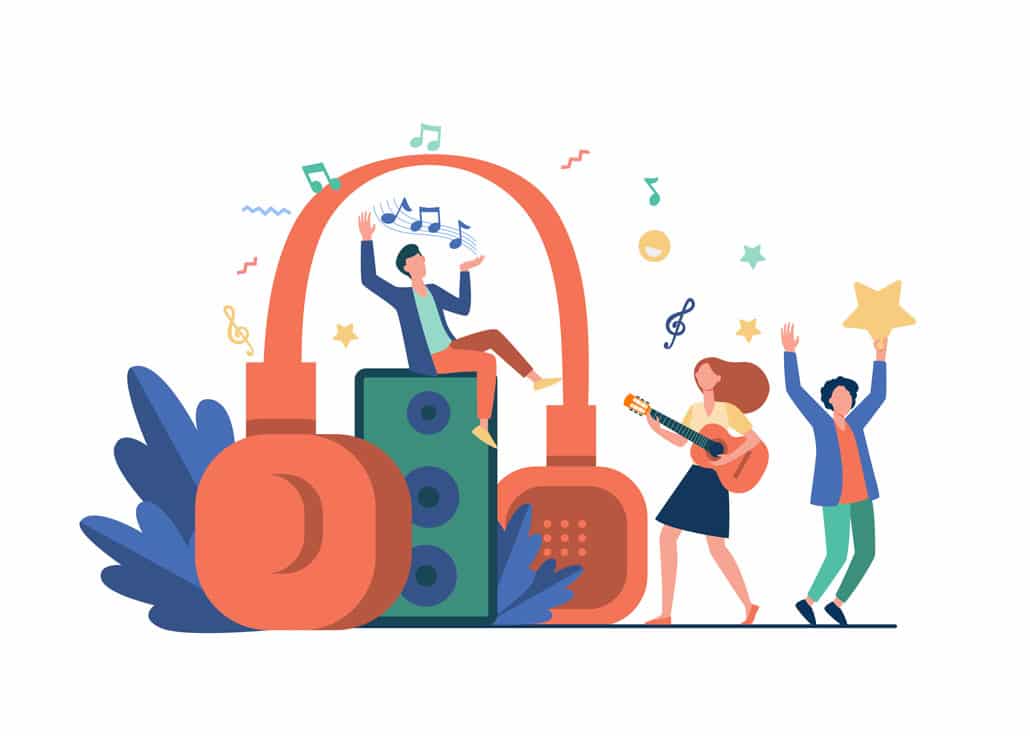 Illustrations
After your storyboard is approved, the art director will begin developing concept art for your animation. The art director will review your branding and style references. Then, they'll select a key scene from the storyboard and develop custom art for that scene in one more more original visual styles.

Give the concept(s) a detailed review and share your thoughts with the art team.
If you love the art as is, they will begin creating the rest of the art for your animation.
If you like multiple concepts, they can combine your favorite parts into a new concept and refine the style with you until you love it. Then, they'll create all the art for your animation.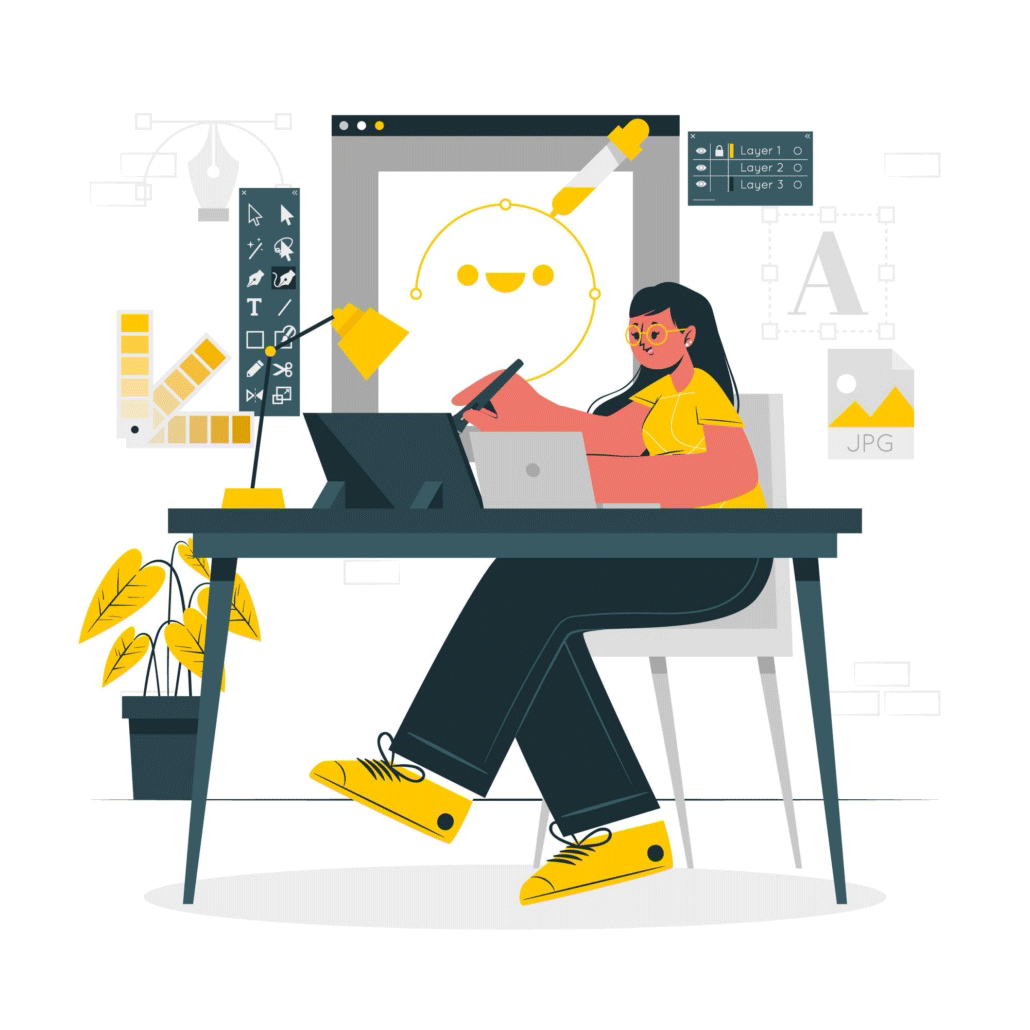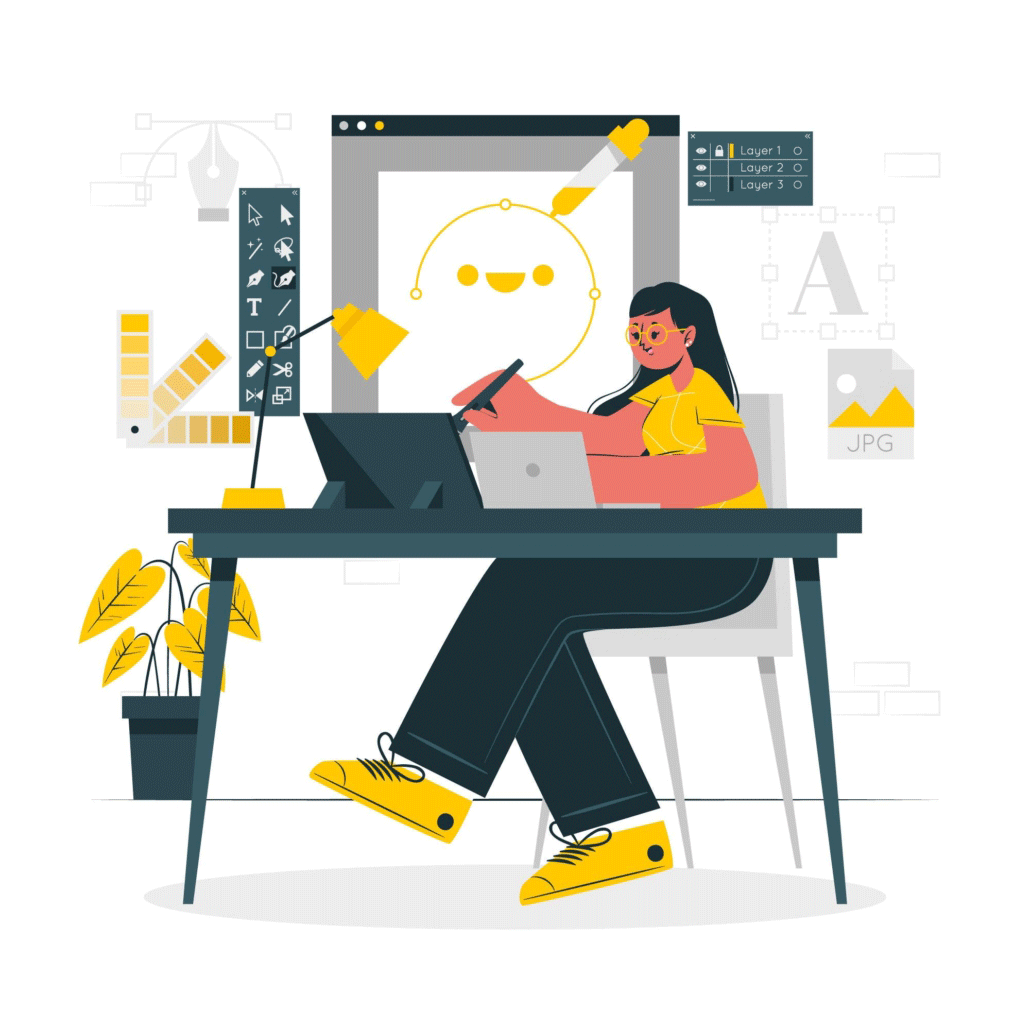 Not a fan of any of the concepts? That's ok – just let the art team know why so they can create better concepts for you.
After all the art is created, give it a detailed review and share your feedback with the art team. They will revise all the illustrations and give you another opportunity to review the art before approving it for production.
Animation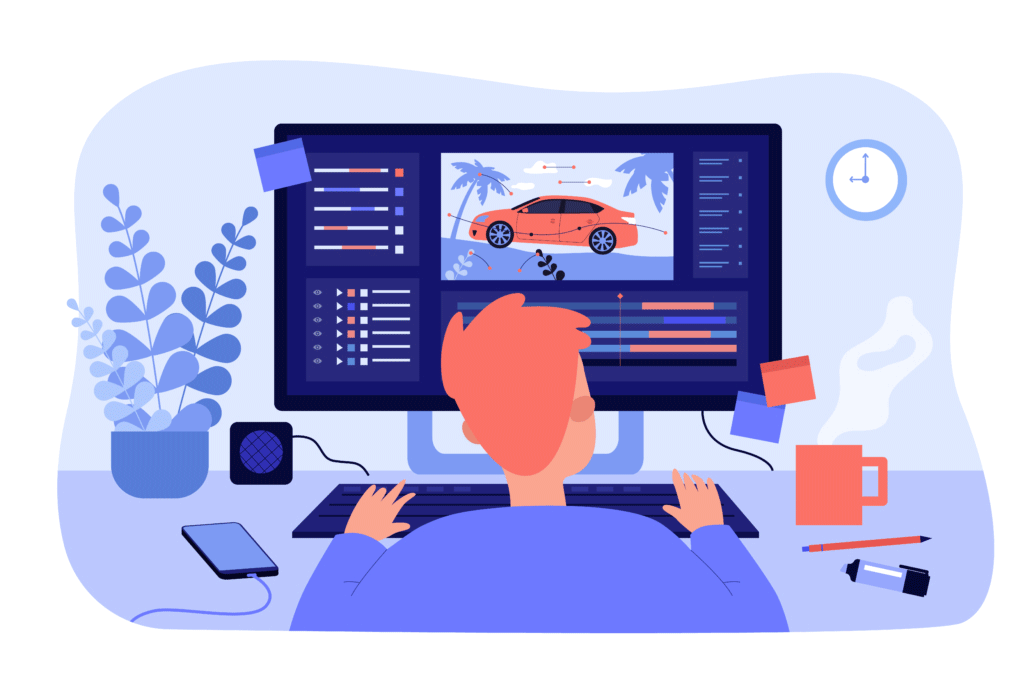 The script, storyboard, voiceover, soundtrack and illustrations are locked in… Time for the magic to happen!
It takes a video animator about 1 week to animate 60 seconds of simple or standard 2D animation.  More complicated animation styles like frame by frame animation and 3D animation requires 2-4x more time to create 60 seconds of content.
When the first draft is ready, we recommend reviewing it with your internal team and members of your target audience (if available). Collect all the feedback and send it to the video animator to finalize the edits and render the final version of your video.
Video Animation Deep Dive
For a more detailed explanation of the animated video production process, check out this companion article: Understanding The Animated Video Production Workflow.

Video Animation Examples
How much does a video animator cost?
Video animators charge between $1,000-$10,000 to create a 60 second video. 3D animations cost +2-4x as much. Here are the factors that determine your production budget:
Will you write the script or do you want to hire the video animation team to write it for you?
Are you going to create the storyboard or do you want to hire the animator to make it for you?
Are you going to record the voiceover or do you need to buy one?
What is your deadline? How soon do you need your video?
What style of animation do you want for your video?
How long is the animated video?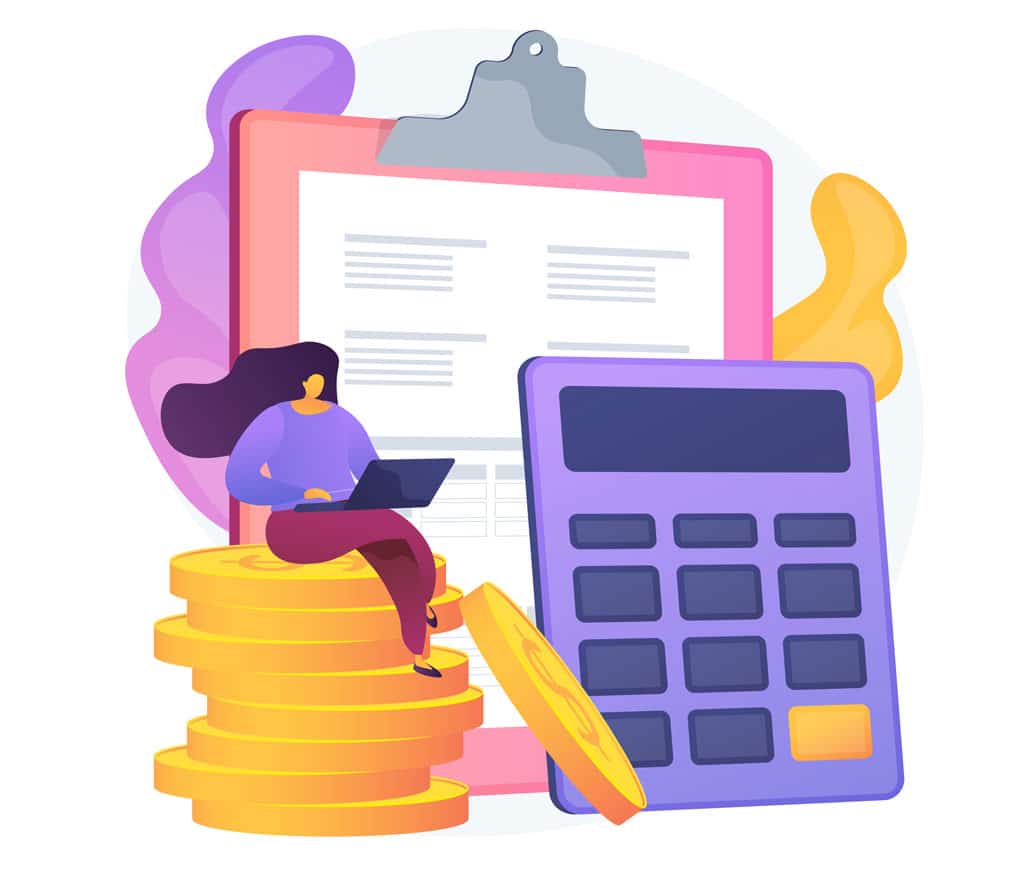 Looking for pricing information for your video? Schedule a call with our production team, contact us to get a quote, or request access to our newest price sheet.
How long does it take for a video animator to make a 1-2 minute video?
The animated video production process takes about 3-6+ weeks to produce a 1-2 minute 2D animated video. 3D animated videos take 2-4x as long. If you want to make a longer animated video, get in touch with our production team to discuss how long it will take to make your animated video.
I need my video animated fast! Do you offer rush delivery?
Yes we offer rush delivery animation. If you need to get your animated video produced quickly for an upcoming deadline, reach out to get a custom quote and let us know you are want rush delivery. We'll prepare an accelerated production schedule and quote to get your video produced on time.
How can I save money on my video animator budget?
Be your own scriptwriter
You can save hundreds-thousands of dollars off your production budget by writing your own script. Check out all our scriptwriting resources here.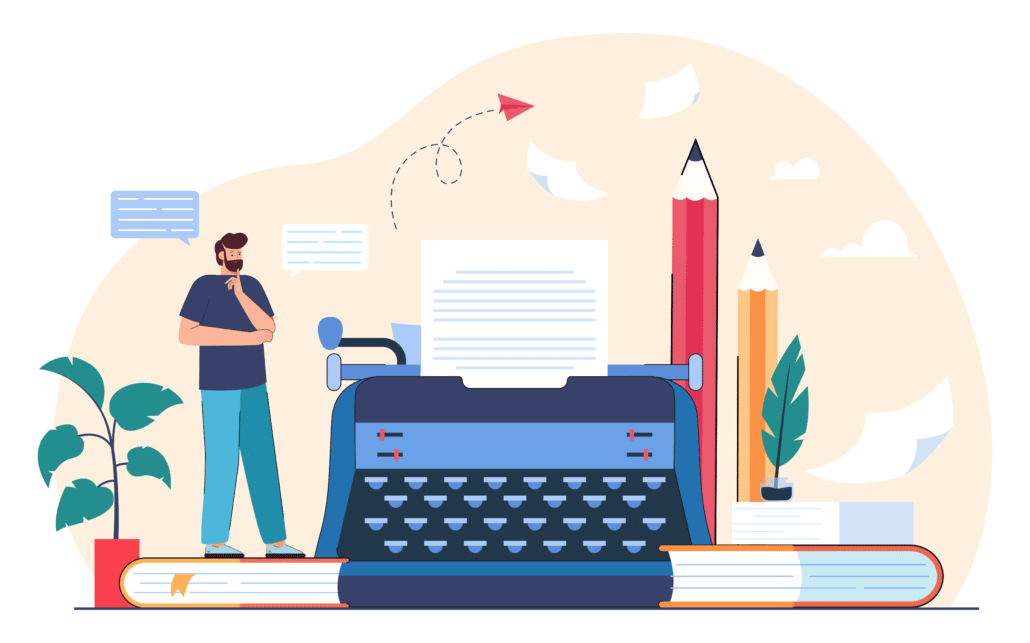 Build your storyboard
You can save additional hundreds or thousands of dollars off your production budget by creating the storyboard yourself. Take a look at our storyboard template and storyboard creation guide here.
Bonus tips for building a great storyboard here.
Record the voiceover
You can record your own professional quality voiceover at home for free! Check out 1:31 in this video to see how you can do it without buying any professional software or expensive equipment.
Stock assets
Your video doesn't need to be 100% custom made. In some cases, stock assets can be used to slightly decrease your visual production budget. Consider using:
stock images
stock videos
text
icons
clip art
pre-made 3D models
Cheap (or free) clip art, icons, fonts, stock images and videos are available on sites like: Mixkit, TheNounProject, Google Font Library and Envato Elements.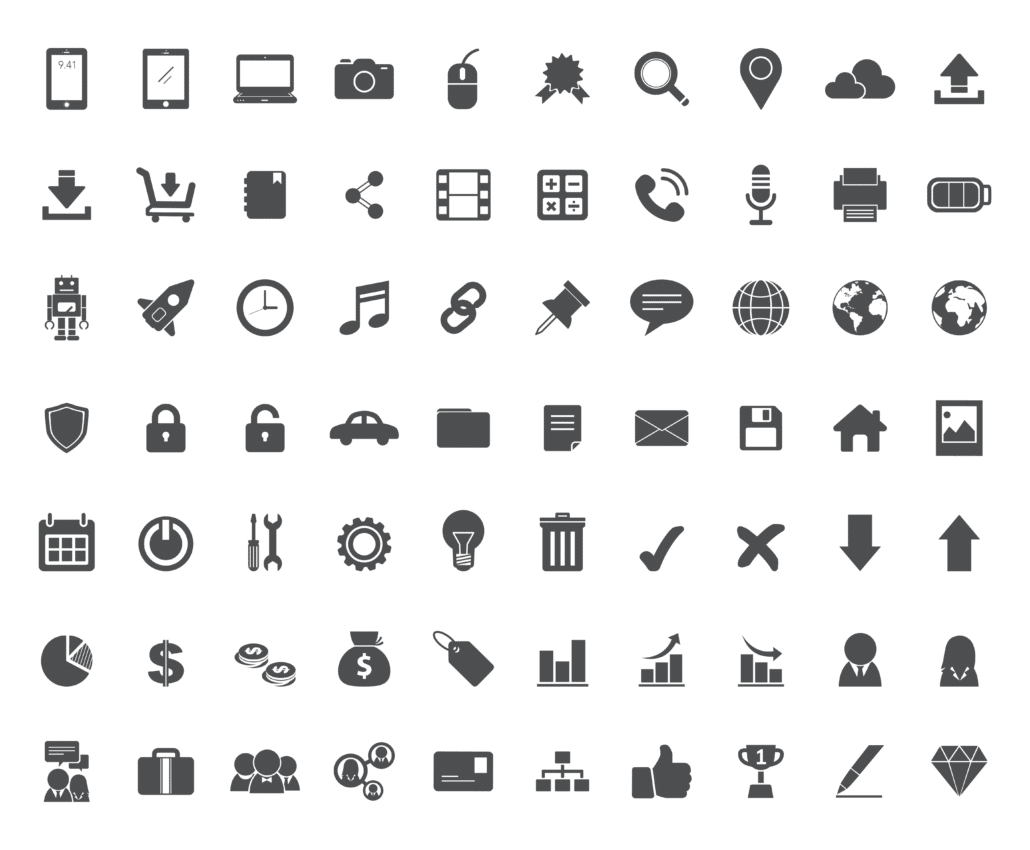 Use free (legal) music
Resources to make cheap animated videos
How to make cheap animated videos.
Questions about video animators?
Do you have any questions about hiring or working with a video animator that wasn't answered in this FAQ? Use this form to contact us. We'll send you an answer and add the Q+A to this FAQ.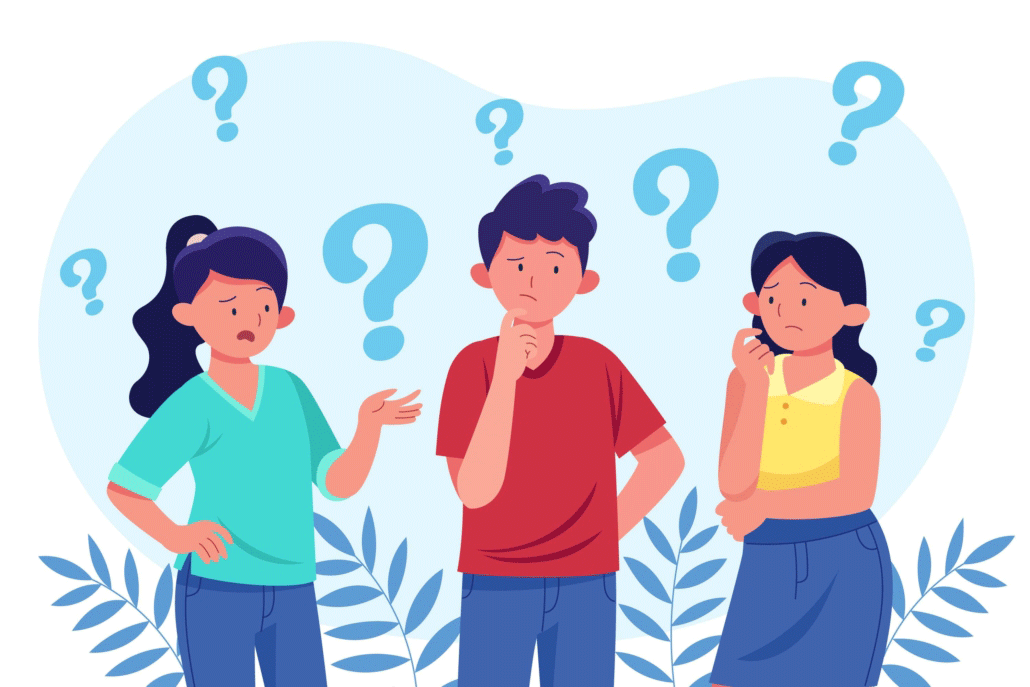 What is Video Igniter?
Video Igniter provides animated video production services online. We've modernized the experience of creating an animated video to help you create custom content faster. Our production process also helps you save money on your animation costs.  We do 99% of the work for you. All you need to do is:
1). Tell us what you want us to create
2). Review the assets we create for your video (script, storyboard, voiceover, soundtrack, art and animation).
If you're looking for a website to create an animated video online, Video Igniter's custom animated video production service enables you to work with our animation team to create  any kind of animated video you can imagine!
Our talented staff collaborates behind the scenes to create custom 2D and 3D animated videos so you don't have to figure out if you have the right animator for the job. We handle all the technical and creative aspects of production – including helping you develop your video script and storyboard (if you haven't already created them yourself!)
Why hire Video Igniter to be your video animator?
World class animation and design talent at prices startups can afford.
We can make any kind of 2D animated video or 3D animation you can imagine.
Check out our animated video portfolio!
+20 reasons companies love hiring us to create animated videos.
Video Animation Demo Reel
Video Animator Success Stories and Testimonials
"I found exactly what I needed: custom animated production with lots of options, fair price and fast communication. I loved working with the Video Igniter Team. Million thanks."
Antonina Rome, MD – Bioresona
"Video Igniter came to us with a number of creative and engaging ideas and were able to create an exciting, impactful video in a short period of time. And the best part was that it cost much less than other options of similar quality. The video they made is a great marketing tool for us."
Alex Raymond – Founder, Kapta Systems
"I run a video production company and outsource animation. The team at Video Igniter did a great job in taking the concept I very crudely drew out and made it into a beautiful animation. The review process was easy and their turnaround time was very quick. I'd def recommend them if you're looking for an animation project."
Pat Henderson – Founder, Path8 Productions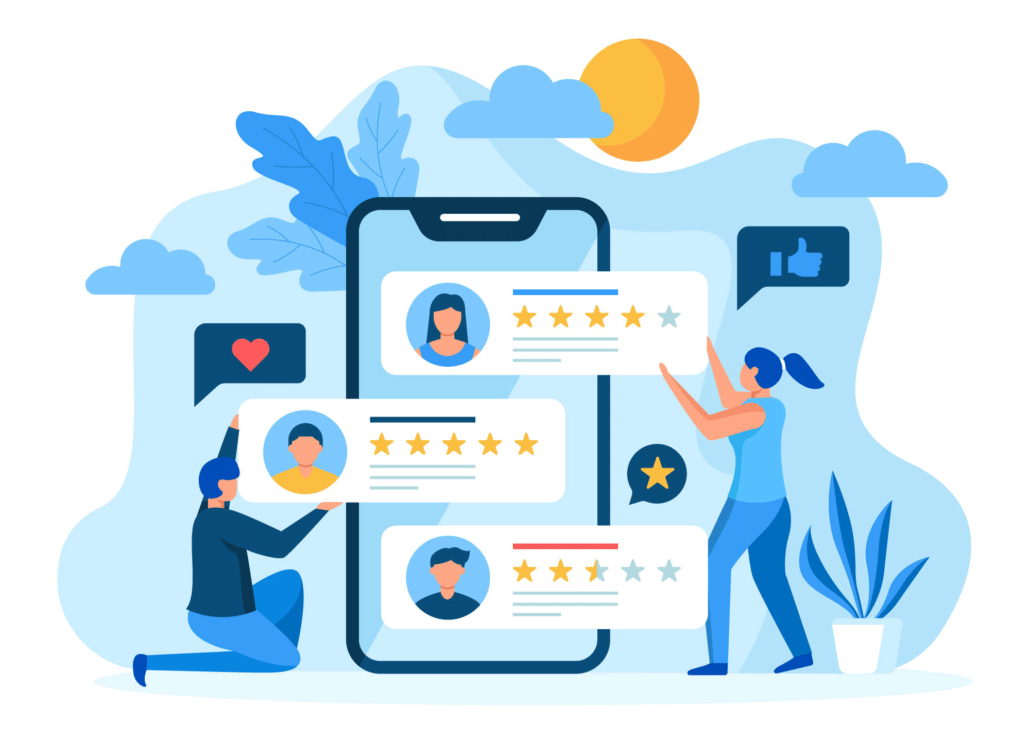 Get in touch about working with our video animators
Schedule a call with our production team to discuss your animated video.
Get a quote for your video.
Request access to our newest price sheet.
Create your Video Igniter account.
Fill out a creative brief for your video project.

https://videoigniter.com/wp-content/uploads/2022/12/Video-Animator.svg
77.66
87.74
videoigniteradmin
/wp-content/uploads/2020/02/logo-v2.svg
videoigniteradmin
2022-12-08 01:41:01
2023-07-12 21:44:23
Video Animator For Hire + FAQ