What is an explainer video?
If you're here, you're probably wondering – what is an explainer video? And how is it different from other kinds of videos?
If you have a question about explainer videos that isn't answered in this article, you can use our contact form to ask your question or click the image below to schedule a call with a member of our production team:
Explainer Video Definition:
Explainer videos are educational videos that break down a topic into small understandable components in order to help the viewer understand new information. They can be animated, live-action, illustrated on whiteboards or a combination of all these.  Explainer videos make it easier for people to understand new information because they combine custom visuals with a voiceover to explain big and complex topics. These videos are designed to be easy to digest and help the viewer retain the information longer; they can be short (a minute or less) or 5-10+ minutes long.
For the purpose of this article, we will mostly be focusing on animated explainer videos – although much of this information also applies to explainer videos made with live-action video and stock footage.
Examples of Explainer Videos
What's the difference between a commercial and an explainer?
Commercials are advertisements purely to get people's attention and to get them to buy stuff. Explainer videos break down a concept, new idea, product, service or business into smaller parts to make it easier to understand. A growing number of businesses create explainer videos that serve as educational advertisements for their company.
How can an explainer video help your business?
Makes it easy for people to understand what you do
Explainer video simplify what your business does. It breaks down the core benefits you can deliver to your clients. The use of custom designed visuals and a narrative voice improves people's ability to understand and visualize what you do (compared to just reading about it on your website or in a white paper).
Makes it easy to share what your business does
Having your entire business presentation packaged up into a short video file makes it much easier to send your pitch to anyone that's interested in your business.
Explainer videos hold people's attention
Animated explainer videos are designed with eye-catching visuals that focus the viewer's attention on the most important details that are needed to understand the content of the video. Reading PDFs, white papers and watching talking head CEO videos are boring. People enjoy watching (animated) explainer videos because it gives them something delightful to focus on while information is being processed by the brain.
Explainer videos increase conversion rates
Explainer videos that are designed to speak to a specific target audience's needs can be used to improve the conversion rate on landing pages on your website. That means you could be generating more leads, more user sign ups, more app downloads or closing more sales just by putting educational video content on your sales pages.
Explainer videos help people remember information longer
The combination of complimentary visuals and a voiceover not only make it easier for people to understand new information, it also creates new visual metaphors that make it easier to remember the new information.
Explainer videos can increase your SEO
There are two ways an explainer video can help your company's SEO.
1). When people go to your site and watch your video, they stay on your site longer which improves your search rankings in google's algorithm.
2). With proper implementation, you can get your explainer video to show up in Google Search results. This dramatically increases the odds of someone clicking on your video and going to your website because your information is much more visible and people are more likely to click on a video result than they are to an advertisement or someone else's website.
What are the segments of an explainer video?
The components of an explainer video are:
– Introduction of the status quo.
– Introduce the main talking point.
– Explain or break down multiple facts/ pieces of information that support your main talking point.
– Summarize what you discussed and inspire the viewer to take action or keep a key takeaway in mind.
The best way to introduce an explainer video is with a compelling fact that captures the viewer's attention in the first 3-5 seconds. Hooking the viewer with a unique perspective, suggestion or question can be enough to get them to keep watching long enough for you to propose the big unique idea you're explaining.
Here's how we recommend structuring your content for an explainer video:
Introduction/Hook (Tell them what you're going to tell them):
 

| | | |
| --- | --- | --- |
| | ~# of Seconds | Approximate Word Count |
| 30 Second Video | 5 | 13 |
| 60 Second Video | 10 | 25 |
| 90 Second Video | 15 | 37 |
Main Topic (Tell them what the solution is):
 

| | | |
| --- | --- | --- |
| | ~# of Seconds | Approximate Word Count |
| 30 Second Video | 5 | 13 |
| 60 Second Video | 10 | 25 |
| 90 Second Video | 15 | 37 |
Supporting Facts (Tell them how the solution will help):
 

| | | |
| --- | --- | --- |
| | ~# of Seconds | Approximate Word Count |
| 30 Second Video | 10 | 25 |
| 60 Second Video | 30 | 75 |
| 90 Second Video | 45 | 112 |
Summarizing Conclusion (Tell them what you told them & how to get your solution):
 

| | | |
| --- | --- | --- |
| | ~# of Seconds | Approximate Word Count |
| 30 second video | 10 | 25 |
| 60 second video | 10 | 25 |
| 90 second video | 15 | 37 |
How to make an explainer video:
1). Script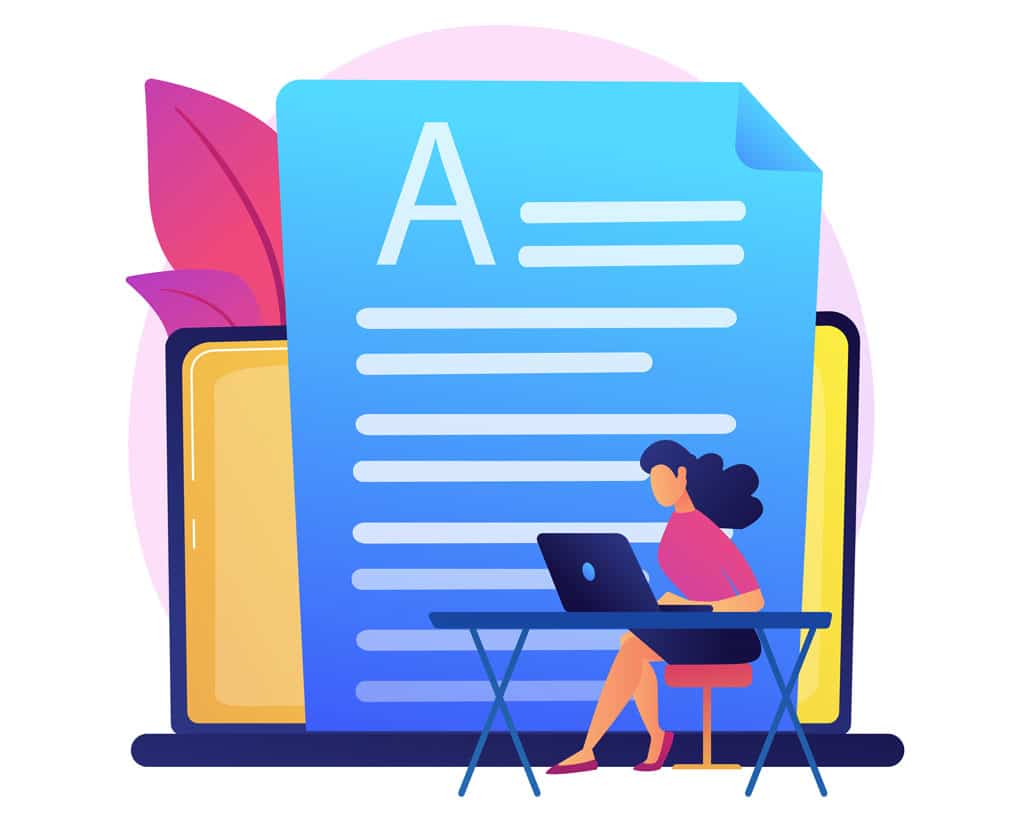 Once you're ready to start making your video, the script is step #1. It's like the skeleton for your whole video project. It determines the length of your video and informs what visual content needs to be created to compliment it. For an explainer video, we recommend introducing your topic with a captivating hook and then presenting supporting facts that educate the viewer about the different components of the main topic. At the end, it's best to summarize what you discussed for the viewer.
In other words:
Tell them what you're going to tell them.
Tell them.
Tell them what you told them.
Want to save $ on your production budget? Write your script instead of hiring us to create it for you. Check out our companion guide: "How to write a script for an animated explainer video."
2). Storyboard
Next, your script needs to get turned into a storyboard. A storyboard is like the blueprint for a video project. It explains to the producers what content needs to be created, how it should look, and how it connects to the script.  You can create the storyboard yourself to save money on your production budget or you can hire your animation service provider to create it for you.
Free Download: Video Igniter's storyboard template and storyboard creation guide teach you how to create your own storyboard. Even if you have no artistic ability, you can still create a storyboard that will save you hundreds or thousands of dollars on your explainer video production budget.
3). Pick An Animation Service
If you haven't done so already, you'll need to pick someone to produce your explainer video for you. You could hire a freelance video animator, an animation studio, find a producer on a video production marketplace, or check out Video Igniter Animation. Regardless of who you choose to produce your explainer video, they all should be able to help you develop your script and storyboard if you don't feel confident creating it on your own.
Deep Dive: What's the difference between working with a freelance animator, an animation studio and Video Igniter?
4). Concept Art
After your storyboard is approved, your design team will take a key scene from your animation and produce the art using different visual styles. Share your feedback with the illustrator to refine your preferred style.

5). VoiceOver
While not a requirement, almost all explainer videos make use of a narrative voiceover to explain what is going on. Make sure you audition your voiceover talent to hear how they sound reading your script before you pay them to produce the full voiceover. You want to make sure that their voice enhances the presentation and will bring viewers in rather than being offputting or inappropriate for the subject matter. When you share your script with the VO talent, include notes (in parenthesis like this) that lets them know where to change their inflection, how to enunciate certain words, or how to modify the pace at which they are speaking.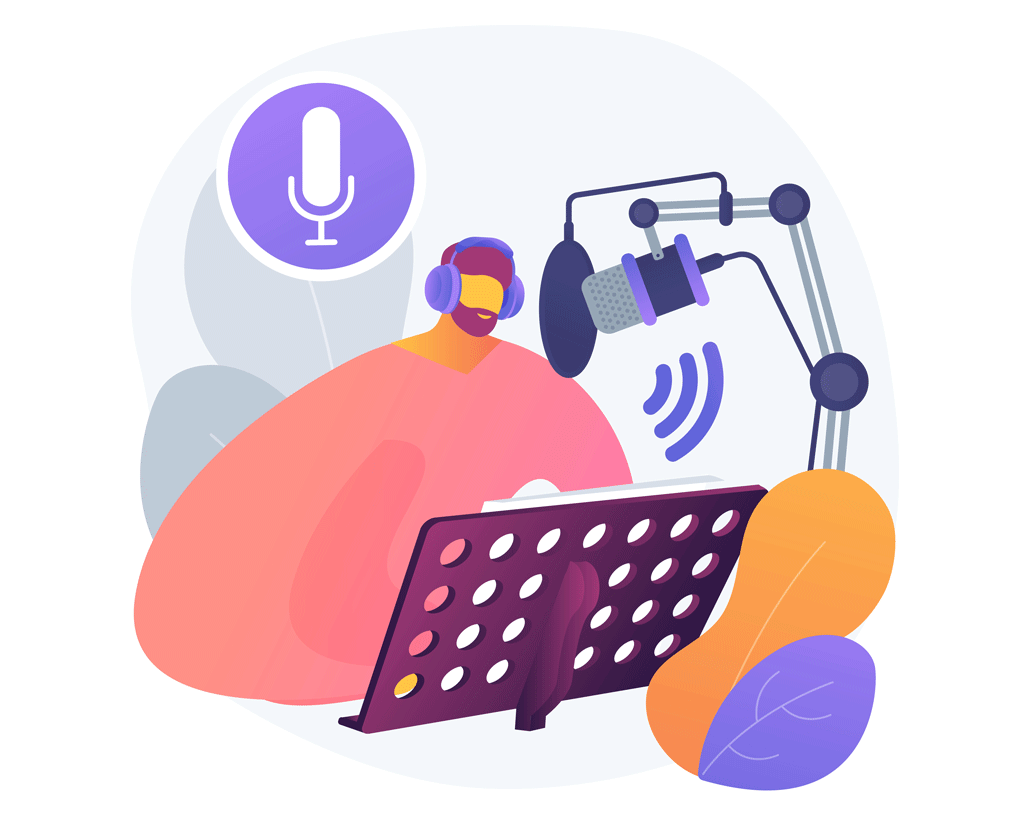 You can get good voiceovers from Fiverr, VoiceBunny and Voices123. If those are out of your budget, check out Episode 3 of The Video Igniter Show to learn how you can record your own professional sounding voiceover for free – without having to buy any expensive equipment.
6). Soundtrack
Soundtracks are a great way to enhance the experience of consuming your explainer video. They can set a mood that helps keep the viewer focused.
While your voiceover is being produced, check out sites like AudioJungle and PremiumBeat for high quality tracks you can license for your explainer. Looking for a lower cost option? Check out Incompetech for free soundtracks. Facebook also provides a library of free music that can be used in your Facebook/Instagram videos and ads.
Check out this video if you want to learn how to select the perfect soundtrack for your animated video!
7). Illustrations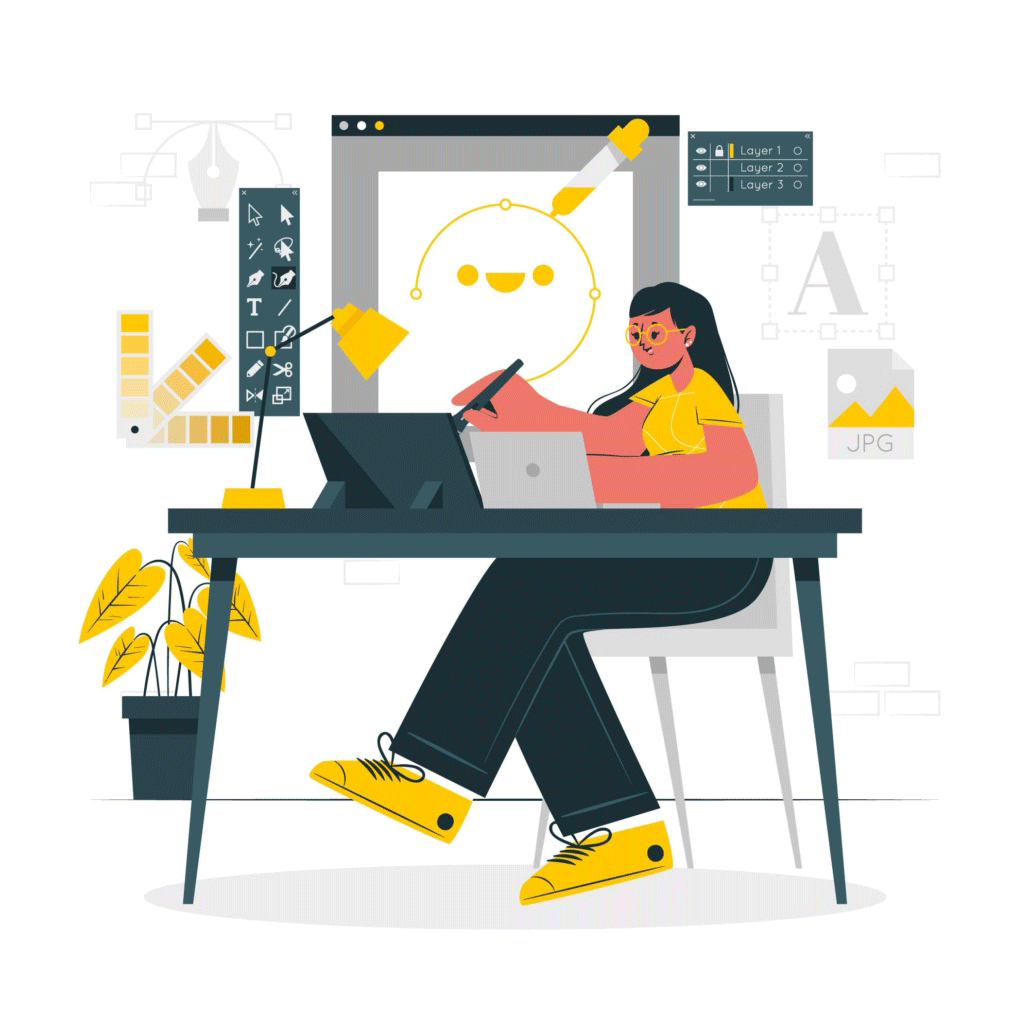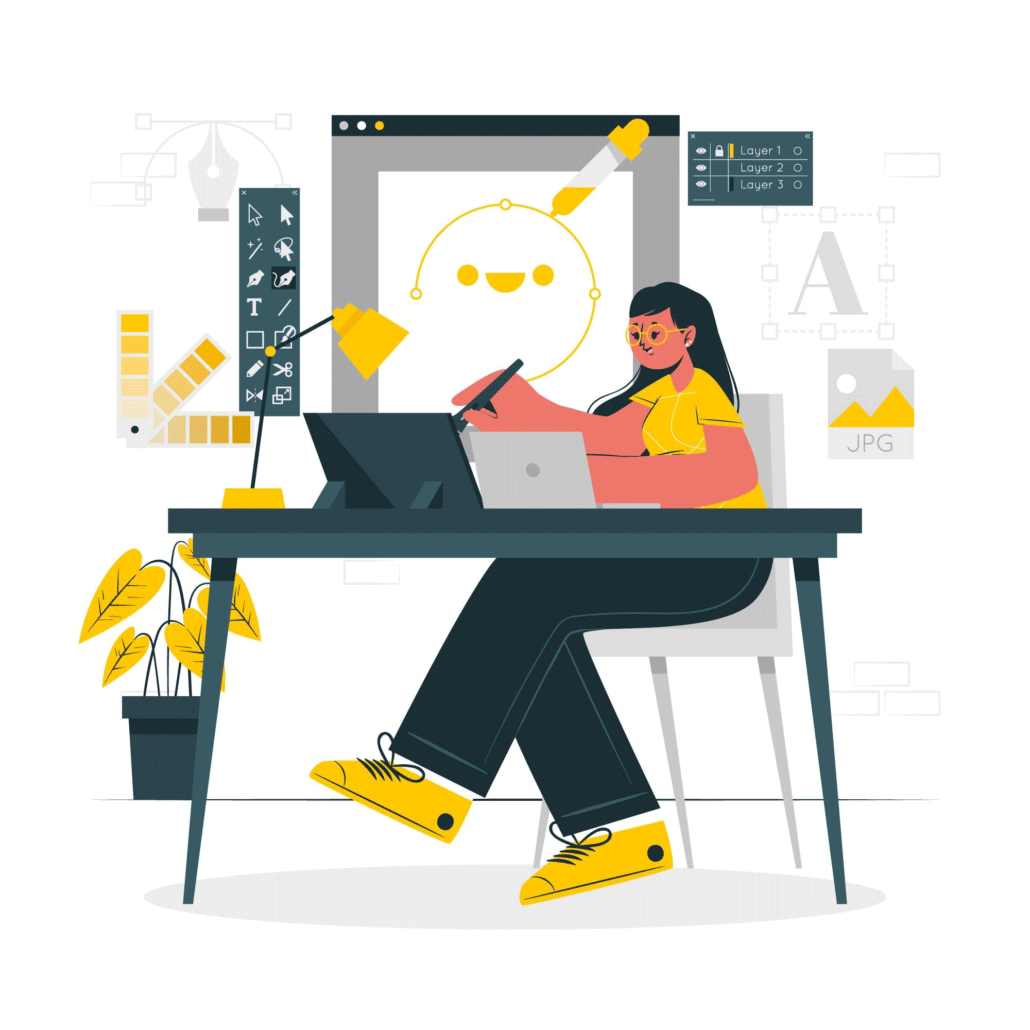 After your concept art is approved, the art team gets to work creating all of the custom illustrations for your explainer video. It takes one artist about one week to create the art for one minute of video. The art team will present the art to you for review. You get to provide your feedback and request revisions. When you're 100% satisfied with the art, animation can begin.
8). Animation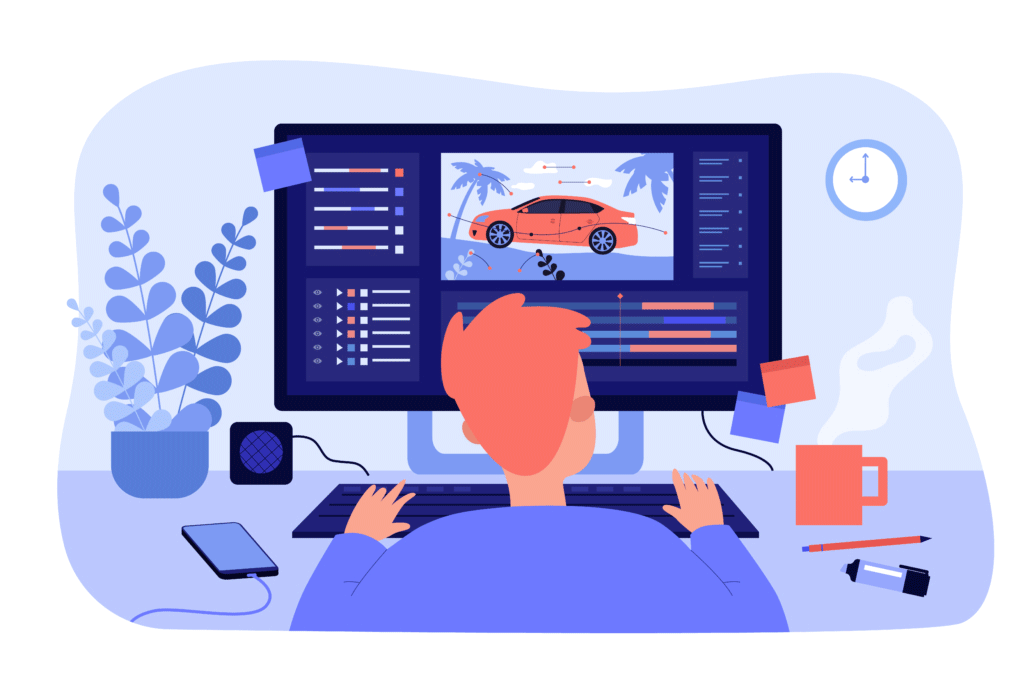 Finally, this is when the magic happens. Be patient. Good animation takes time. Simple 2D animations take about 1 week to animate 1 minute of video (per animator). 3D animations and complex 2D animations require more attention to detail.
How long does it take to make an explainer?
Animated explainer videos take 2-5 weeks to produce a 60 second, 2D animation. Live action explainer videos or explainer videos created with stock footage can be produced in 1-4 weeks depending on the length, level of detail, and whether or not the script has been locked in before production begins.
What does it cost to make an explainer?
Now that you know what's an explainer video… you might be considering getting one for your business or non-profit. Production prices range widely but expect to spend between $500-$5000 per 60 seconds of animation for a 2D animated explainer video. Click here to get a quote for your explainer video project.
Hire Video Igniter to Create Your Explainer Video
World class design talent at prices small businesses can afford.
We can make any kind of 2D or 3D animation you can imagine including animated explainer videos.
Check out our animated video portfolio to see our latest and greatest creations.
+20 reasons people love working with us.
Demo Reel:

Success Stories & Testimonials
"I run a video production company and outsource animation. The team at Video Igniter did a great job in taking the concept I very crudely drew out and made it into a beautiful animation. The review process was easy and their turnaround time was very quick. I'd def recommend them if you're looking for an animation project."
Pat Henderson – Founder, Path8 Productions
"Video Igniter came to us with a number of creative and engaging ideas and were able to create an exciting, impactful video in a short period of time. And the best part was that it cost much less than other options of similar quality. The video they made is a great marketing tool for us."
Alex Raymond – Founder, Kapta Systems
"I found exactly what I needed: custom animated production with lots of options, fair price and fast communication. I loved working with the Video Igniter Team. Million thanks."
Antonina Rome, MD – Bioresona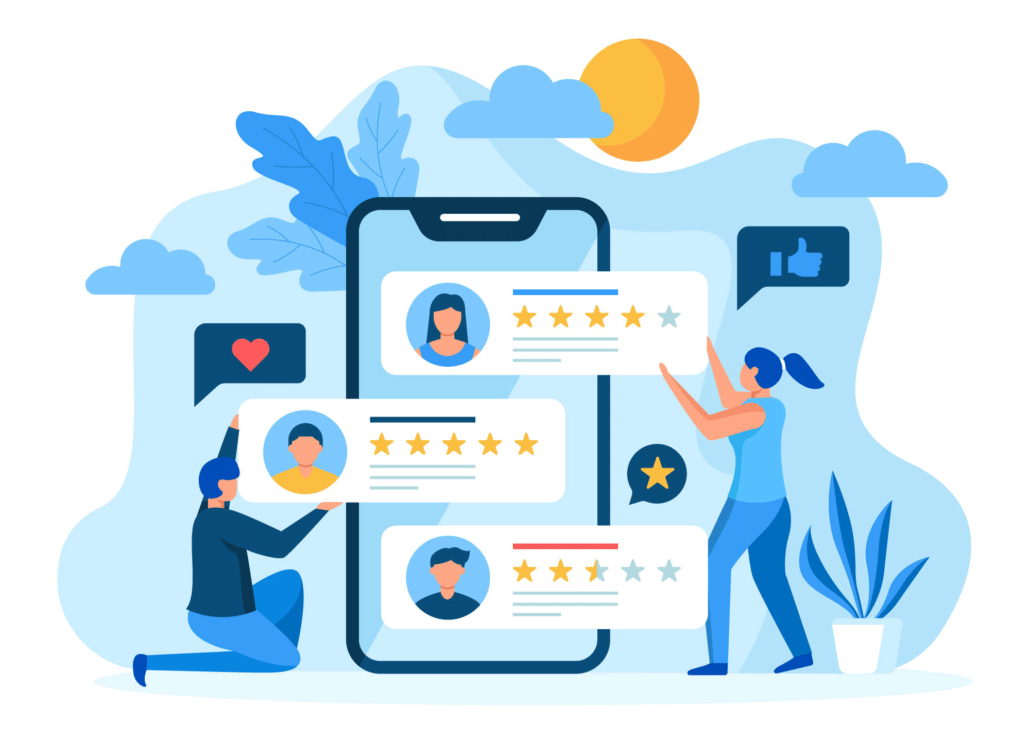 Get in touch
Schedule a call with our production team to discuss your animated explainer video project.
Get a quote for your explainer video.
Request access to our newest price sheet.
Create your Video Igniter account and start making your animated video.
What is Video Igniter Animation?
Video Igniter is an animated video production service. We can help you make any kind of 3D or 2D animated video you can imagine. Check out our explainer video to learn more:
https://videoigniter.com/wp-content/uploads/2022/09/What-is-explainer-video.svg
77.66
87.74
videoigniteradmin
/wp-content/uploads/2020/02/logo-v2.svg
videoigniteradmin
2022-09-14 20:25:04
2023-12-04 15:08:54
What is an explainer video?