Frequently Asked Questions About Making An Animated Product Video
Does your company want to make an animated product video but you're not sure where to get started? 2D and 3D animated videos can help you get the word out about your new product and help people understand how to use it. But animated product videos take a team of talented professionals to produce and most people don't know where to get started. Luckily, Video Igniter Animation has been producing animated product videos for over a decade and we're here to share our expertise. We get many questions about how to make an animated product launch video and have organized answers to the most frequently asked questions.
If you have a question about animated product videos that isn't answered in this article, you can use our contact form to ask your question or click the image below to schedule a call with a member of our production team:

1). Why make an animated product video?
Get awareness for your product launch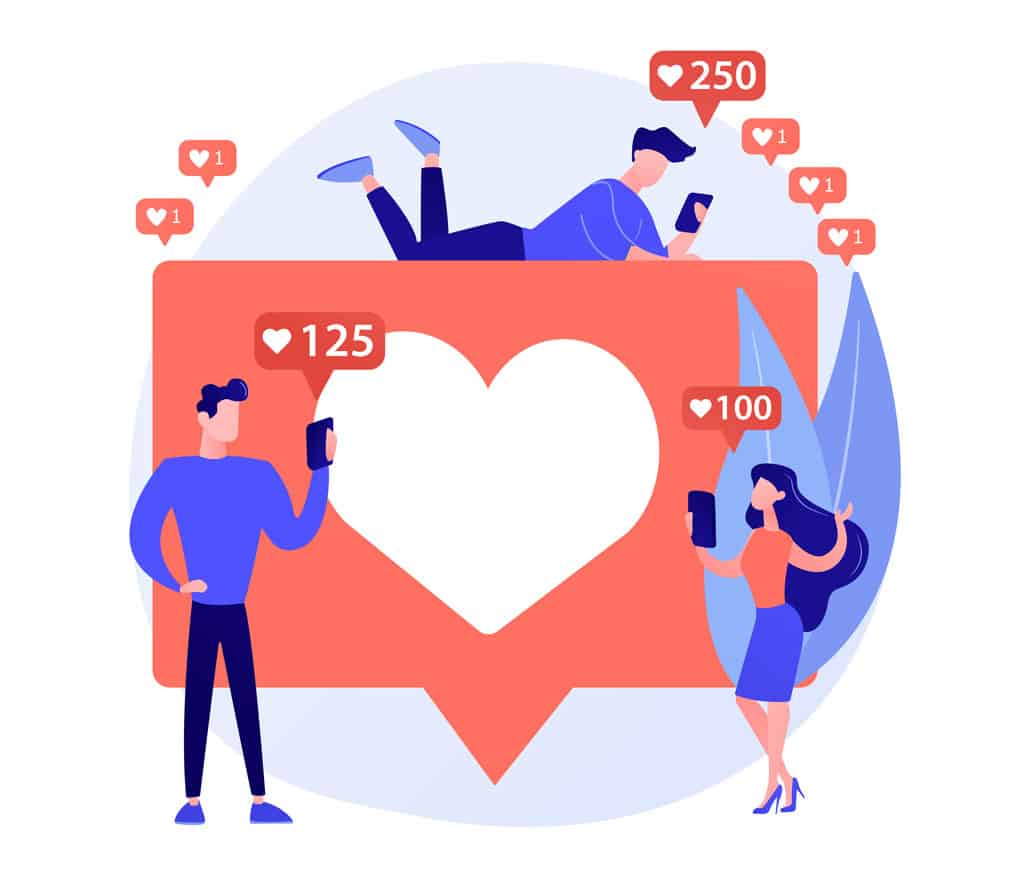 Whether you're a large established company doing a big media product launch or an unknown startup about to announce their Kickstarter campaign, animated product videos are highly effective for building awareness for your product launch.
Demonstrate what your product does
Animated product videos are excellent for demonstrating what a product does. They're especially useful for product launches and kickstarter campaigns because the product might not physically exist yet. Animators can create a photorealistic 3D model of your product to show what it looks like and how it works to help you get people to invest in your product development.
Encourage people to buy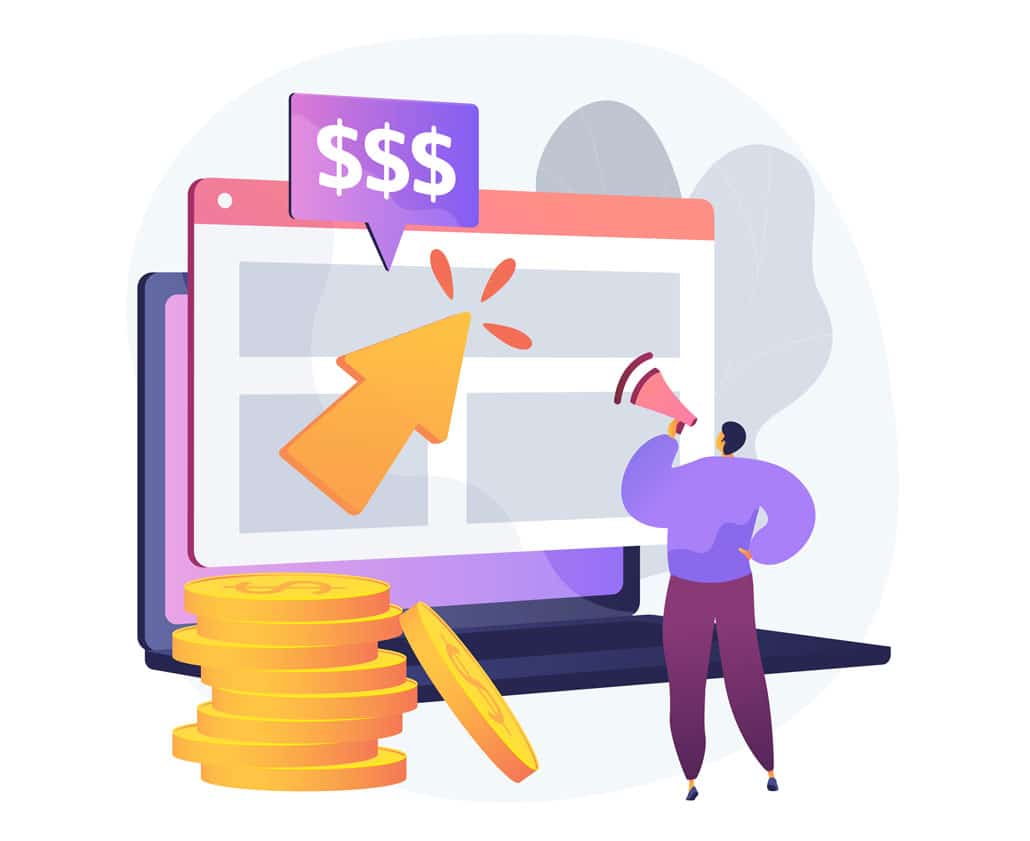 At the end of the day, animated product launch videos are about getting people to buy. When you properly structure the script for your video, the viewer should be exposed to a problem they experience, you should exacerbate the perceived significance of that problem, and then let the viewer know what they can buy to alleviate their problem. If you create a video like this and add it to your website, sales will increase.
Makes it easy to share what you do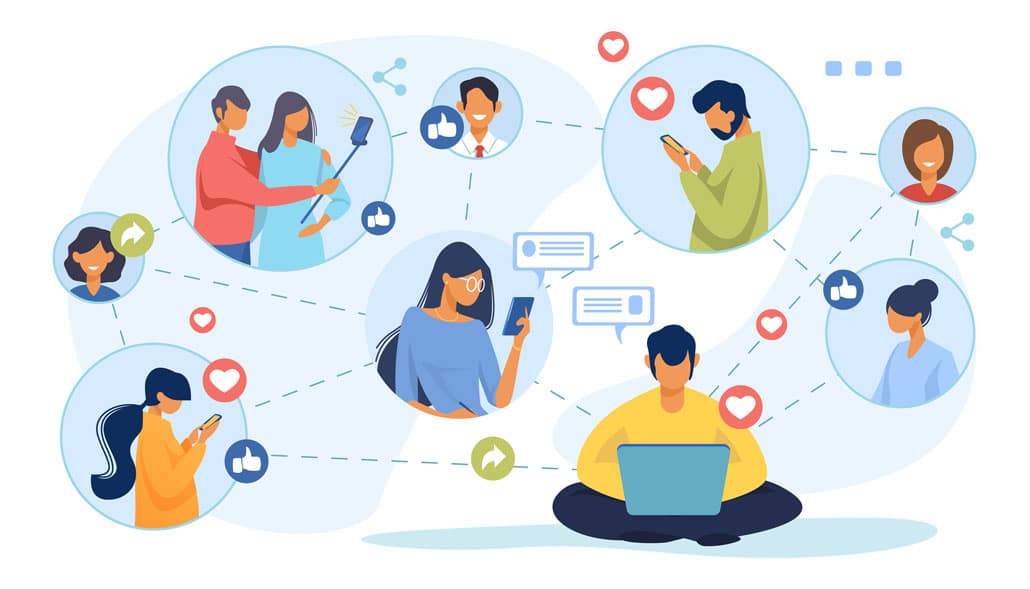 If someone is very interested in your product or kickstarter campaign, they want to tell people about the awesome thing you're offering with likeminded people that would also be interested. Sharing photos or a link to a website makes it easy to share what you do… but sharing a link to a video about your product is the easiest way to share and understand what your product does with a large audience.


2). Animated Product Video Examples
3). How to choose a producer to make your product launch video?

Looking for an animated product launch video maker but not sure where to start? There are many factors to consider when shopping around for an animation studio, a freelance video animator, or an animated video production company like Video Igniter Animation including: pricing, visual style, storytelling, customer service, production timelines and more. Here are some resources to help you figure out the right production option for your product video:
– 9 Things to Look For When Hiring An Animator
– Pros and Cons of Different Animation Styles
– What's the difference between hiring a freelance animator vs an animation studio vs Video Igniter?
– Considering making the animated video yourself? Learn about DIY options.
– What is Video Igniter Animation?
4). How to make an animated product video:
Scriptwriting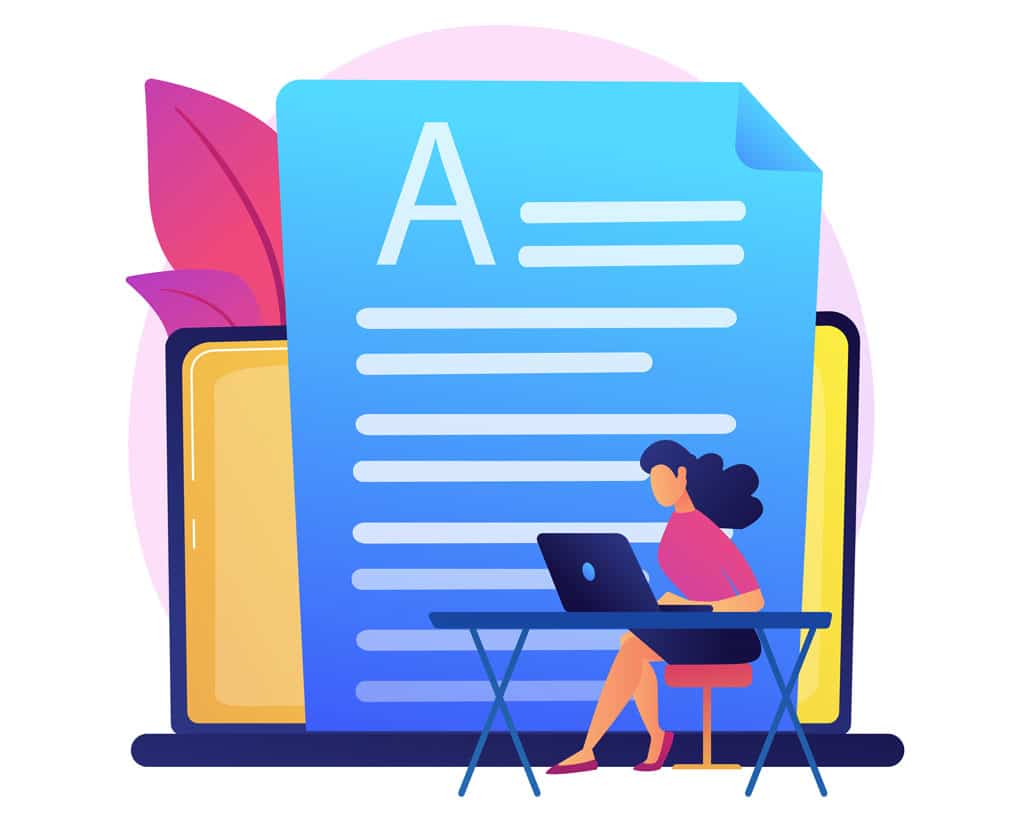 In order for your product launch video to succeed, you need a compelling script. Rick Cesari is the video marketing genius that turned Oxiclean, The George Foreman Grill and Sonicare into household names. His book Video Persuasion teaches how he created TV ads that were so compelling, people were forced to pick up the phone to call and order what they just saw on TV. In the book, he interviews a veteran copywriter named "Jack" about what makes a compelling script:
"… you want to make sure you don't just want to talk about the problem-solution, you want to take the knife, you want to twist it and really want to agitate, you want to drive home the point, this is really bothering you, isn't it? This is really causing problems so you can't sleep at night. Your day's ruined because you've got this thing going on. You want to beat the drum much more before you offer the solution."
To make your product compelling, spend a good portion of your video hammering home the notion that this problem is really bugging the viewer before you release the solution.
Storyboarding
After the script is locked in, the creative team can then dive into creating the storyboard. The storyboard is the blueprint for your animated video. It tells the illustrators what art to create and it tells the animators what motion design needs to happen in each visual. The diagram below shows what information should be included on each slide of a storyboard:
Budget Saver: You can save hundreds or thousands of dollars on your product video's production budget by creating your own storyboard. Check out our free storyboard creation guide and template.
VoiceOver
Next, your creative team will procure voiceover auditions from 1-5 voiceover artists for your product video's narration. After reviewing the auditions, let your creative team know which voice you prefer.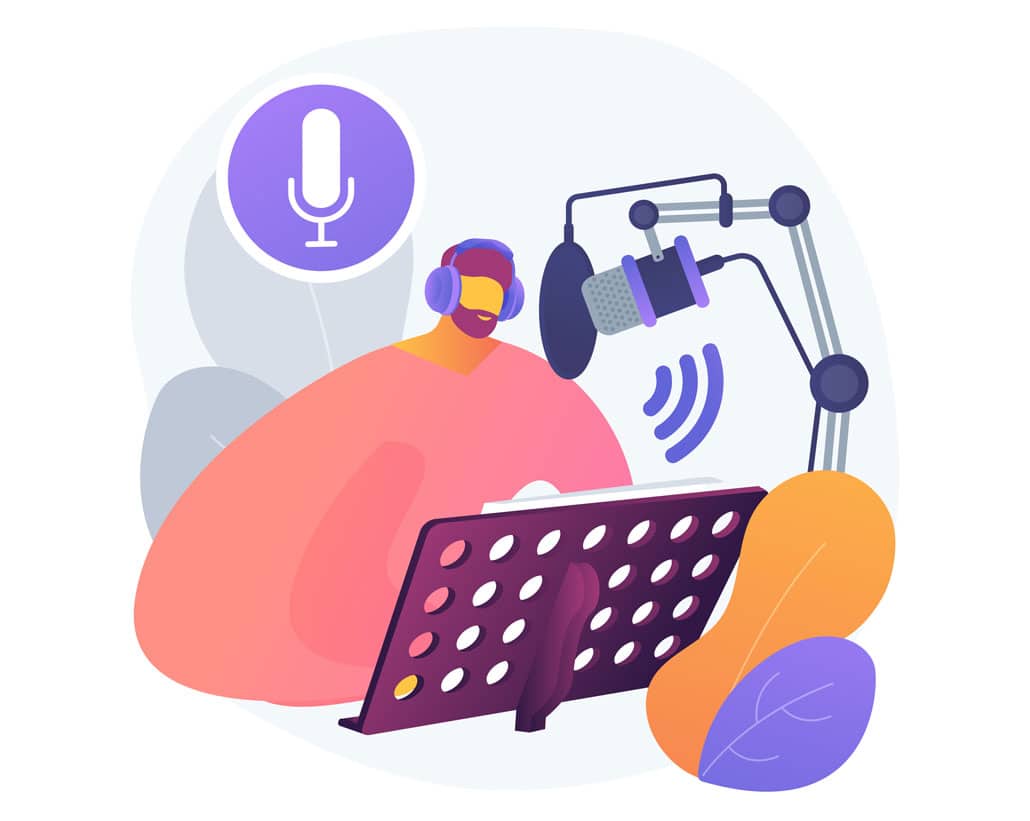 You should also document your script with notes to let the voiceover artist know how to pronounce difficult words, where to speed up/slow down their pacing, when to pause, where to modify their inflection/tone, etc. Your creative team will take care of getting the full voiceover recorded and will give you an opportunity to review the voiceover and request revisions before approving it for animation.
Soundtrack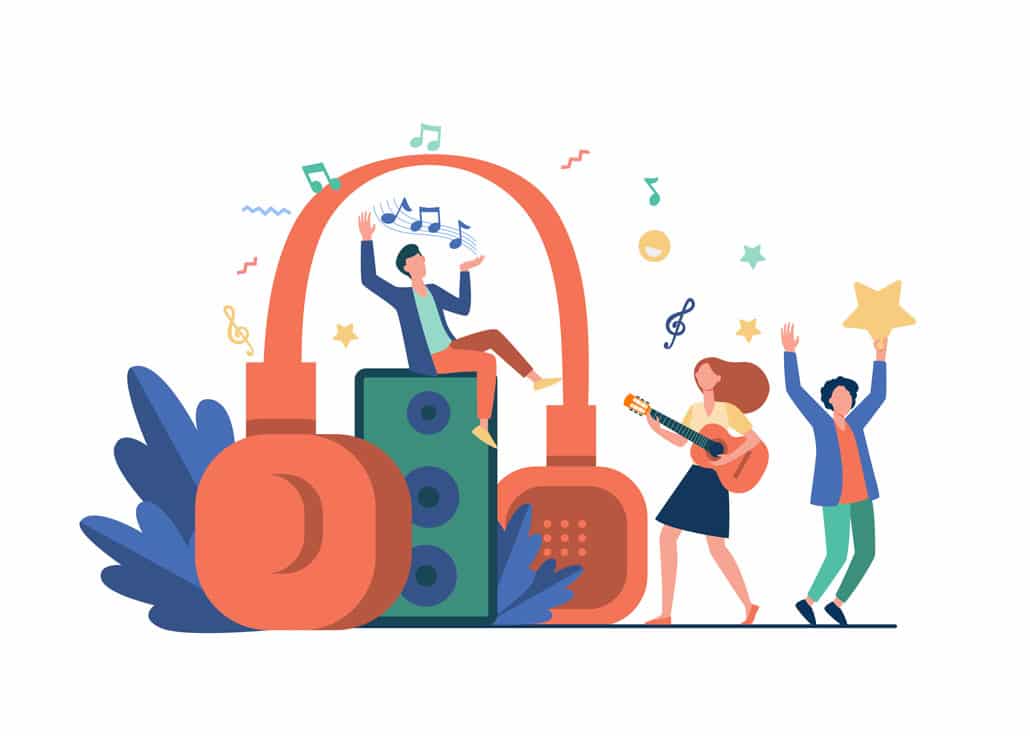 Soundtracks help to establish the energy the viewer experiences as they watch your animated product launch video. Help your creative team identify the mood you want your viewer to be in as they learn about your new product. Your creative team will select a handful of options for you to review. Try to narrow the selection down to your top 2-3 favorites. That way, when the first draft of the animation is ready to render, they can export versions of the video using each version of the soundtrack so that you can feel which one works best in your animated video.
Check out this video if you want to learn how to select the perfect soundtrack for your animated video!
Art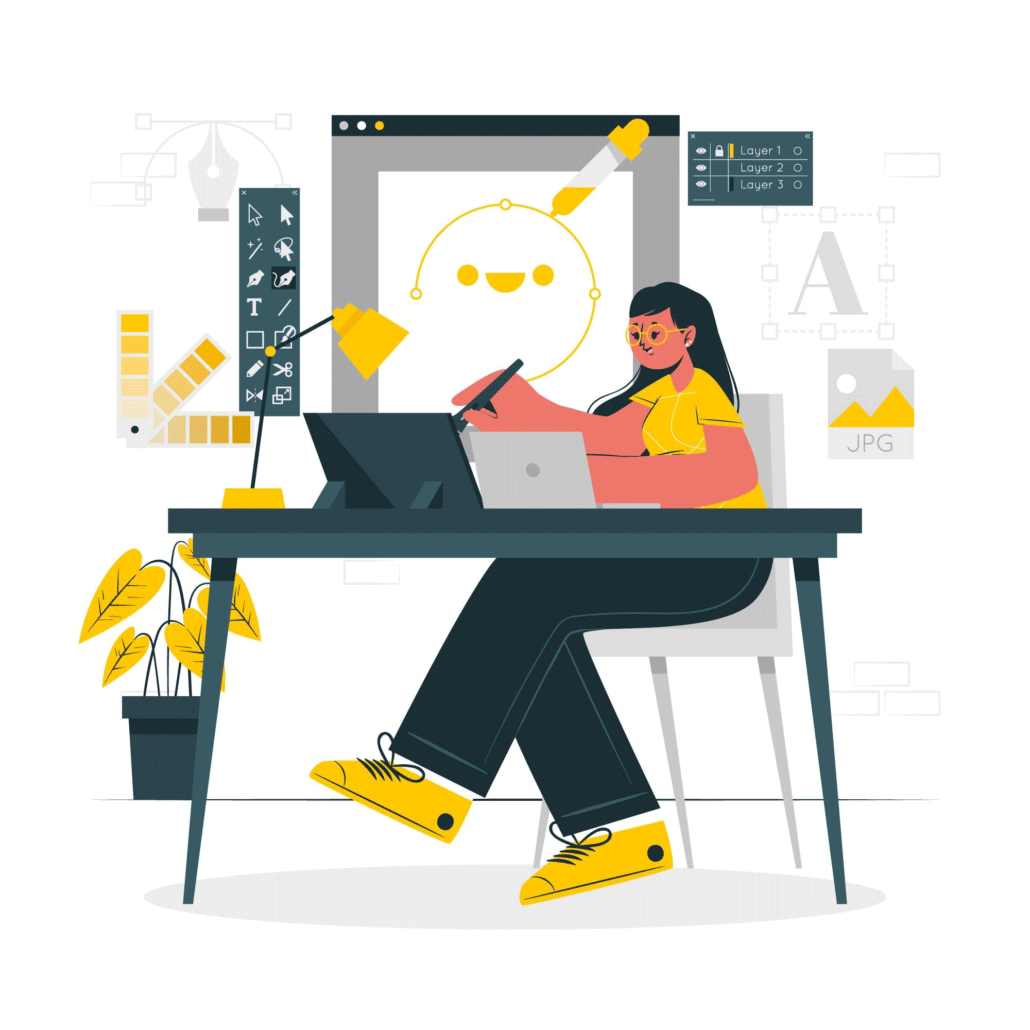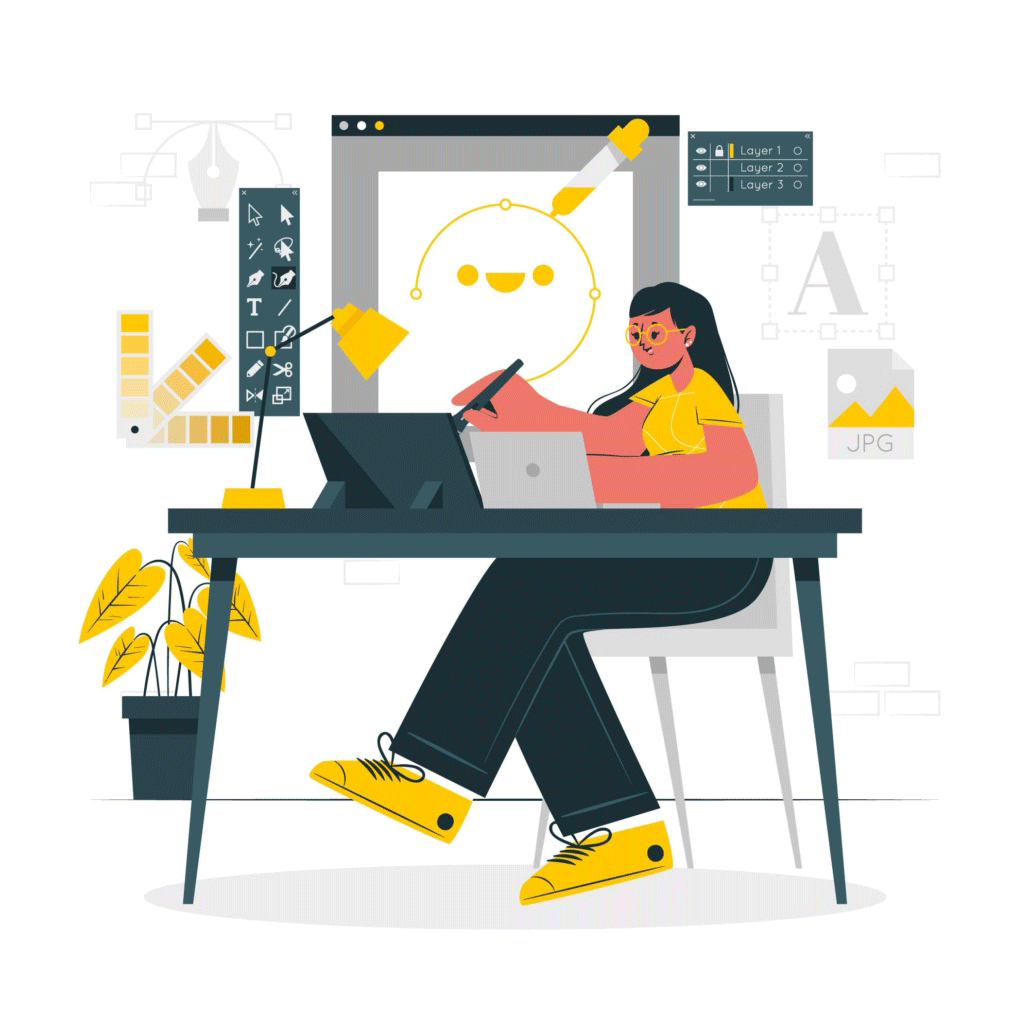 After the storyboard is approved, it's time to start creating the art for your animated product video.  Your design team will start by taking one scene from your storyboard and creating it using one or more unique visual styles (based off your brand guidelines). When the art is ready to review, give it a detailed look over and let the art team know what you like and dislike about each piece of concept art.
The art team will then update your preferred concept art and give you another chance to review it and request modifications. When you're 100% satisfied with the concept art, the illustrators will create the rest of the art for your video using the approved style frame as a reference. You will get an opportunity to review all the art and request revisions before your video gets animated.
Animation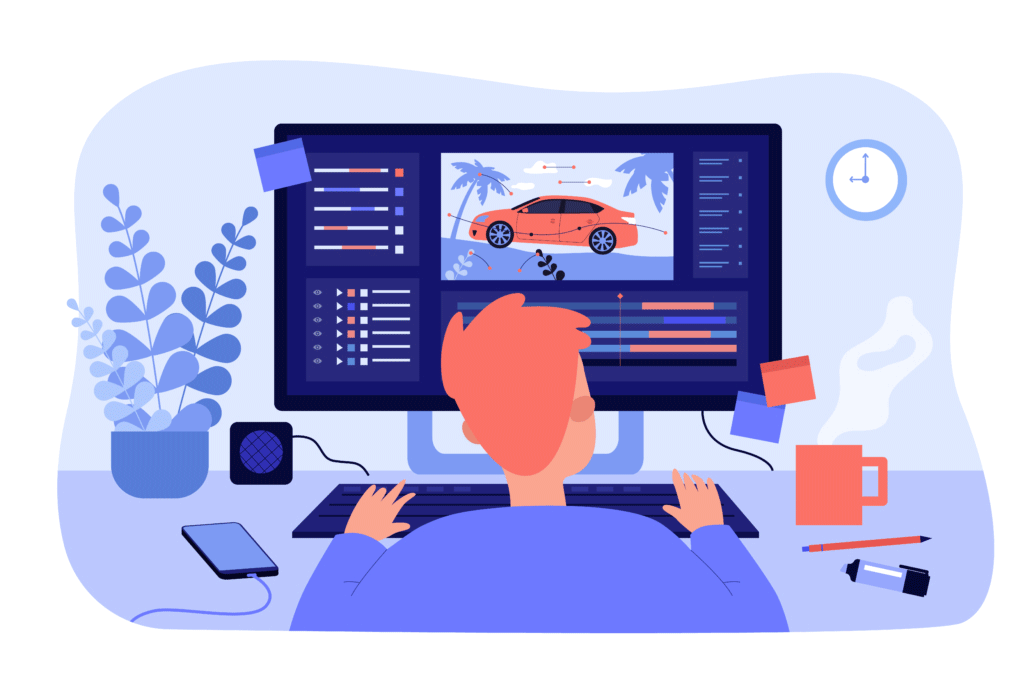 When the art and voiceover are approved, it's finally time to animate! Each minute of video takes about one week to animate.
As soon as the first draft is ready to review, share it with your internal team and members of your target market. Spend some time making sure the message is clear and that people understand what you are showcasing in your video. Now's the time to request revisions before you spend time, money and effort promoting your animated product video.
5). What does it cost to make an animated product video?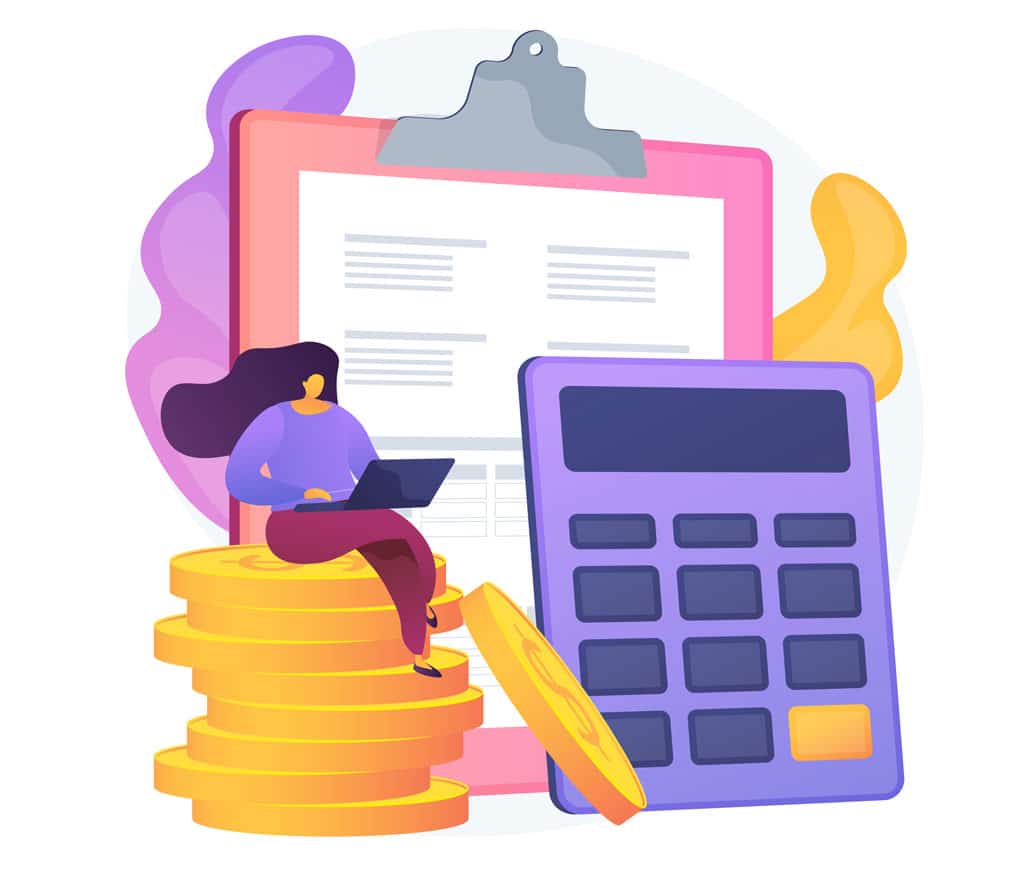 Animated product videos tend to cost between $3,000-$25,000 to produce. The higher end of that budget range is for videos that include 3D animations of your product. It is possible to create product videos for less. However, be aware that lower quality visuals will result in a decreased perception of your brand.
6). How long does it take to make an animated product launch video?
Don't wait to the last minute to rush your main piece of marketing collateral out the door before the launch date. Plan ahead! Expect to spend at least 3-8 weeks going through the production process to create your product launch video. Videos longer than 2-3 minutes and videos that include 3D animation may require more time to produce.
7). How long should my video be?
Animated product videos can be made in various lengths. Some are 10-30 seconds and are intended to quickly spread awareness to people who would be interested in learning more about the product. Promotional animated explainer videos on websites tend to be 1-2 minutes in length and go more in detail about what the service is and the benefits it offers to people. Animated product videos can also be 3-5+ minutes; these videos tend to focus on customer education and guide people through the experience of how to use the product.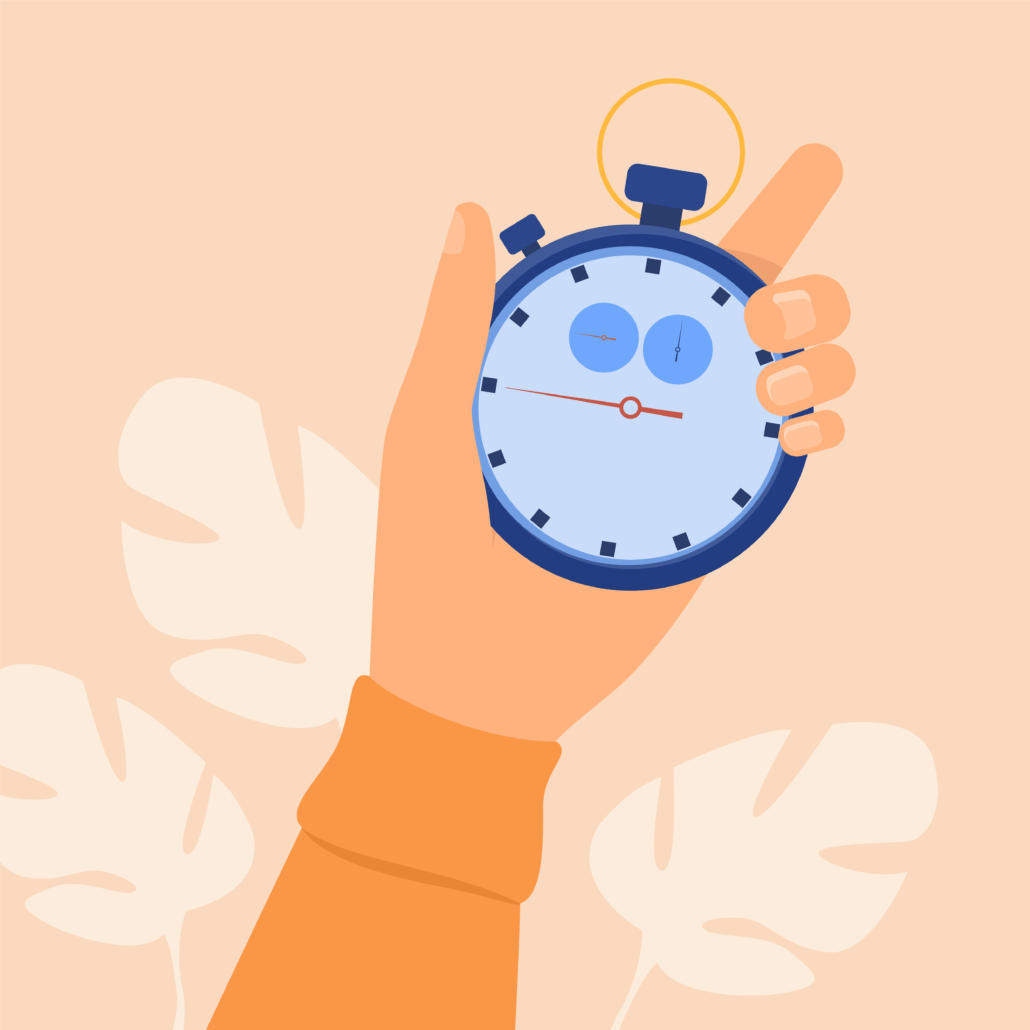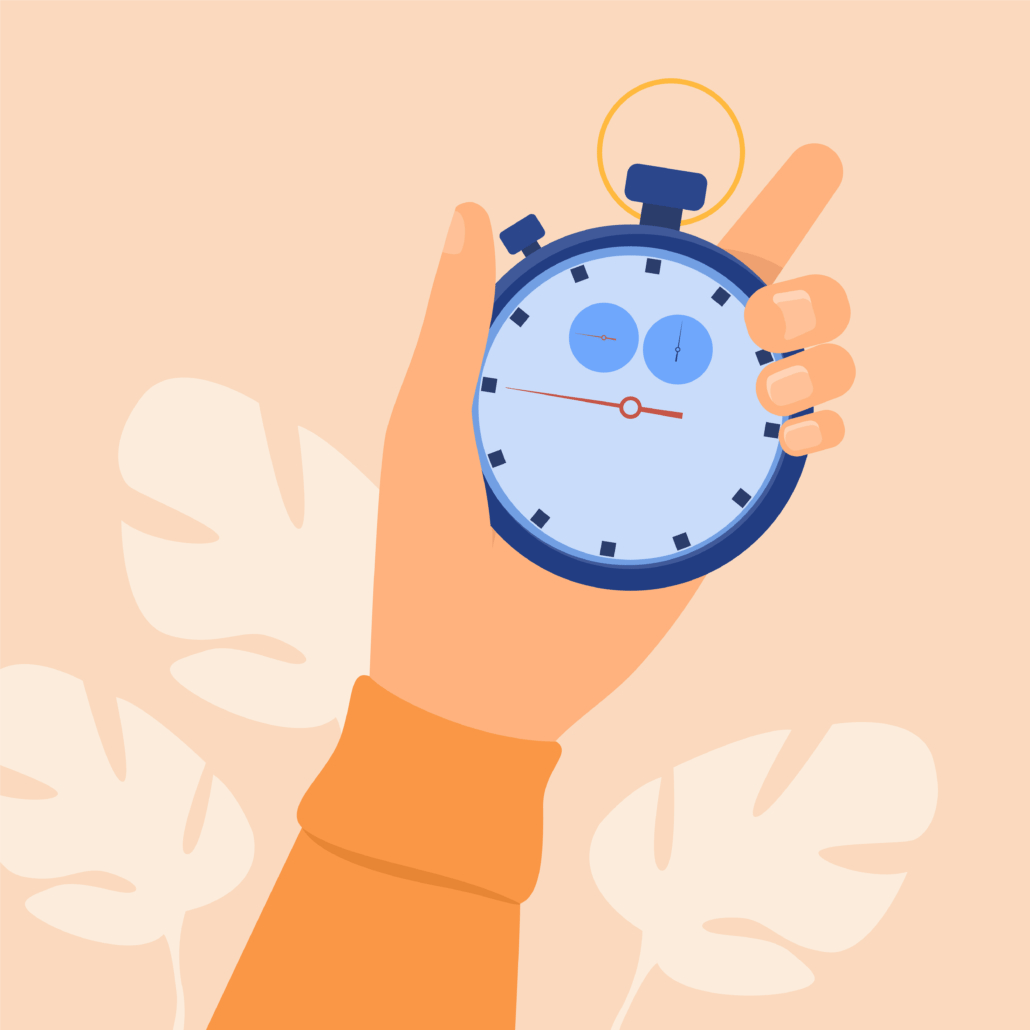 Hire Video Igniter to Create Your Animated Product Video
World class design talent at prices small businesses can afford.
We can make any kind of 2D or 3D animated product video you can imagine.
+20 reasons companies love hiring us to create product videos.
Animated Product Video Demo Reel: 


Success Stories & Testimonials
"Video Igniter came to us with a number of creative and engaging ideas and were able to create an exciting, impactful video in a short period of time. And the best part was that it cost much less than other options of similar quality. The video they made is a great marketing tool for us."
Alex Raymond – Founder, Kapta Systems
"My whole family and everyone on Facebook thinks you are amazing. My whole office is freaking out."
Patricia Shields – Real Estate Agent
"I am beyond satisfied with my experience with Video Igniter. The first drafts of the work were almost exactly what I had in my head when developing the concept. After that each step along the way was seamless until arriving at a perfect finished product. And all this at a tremendous value. Anyone who has considered creating a marketing video should check out Video Igniter."
Anonymous Customer Feedback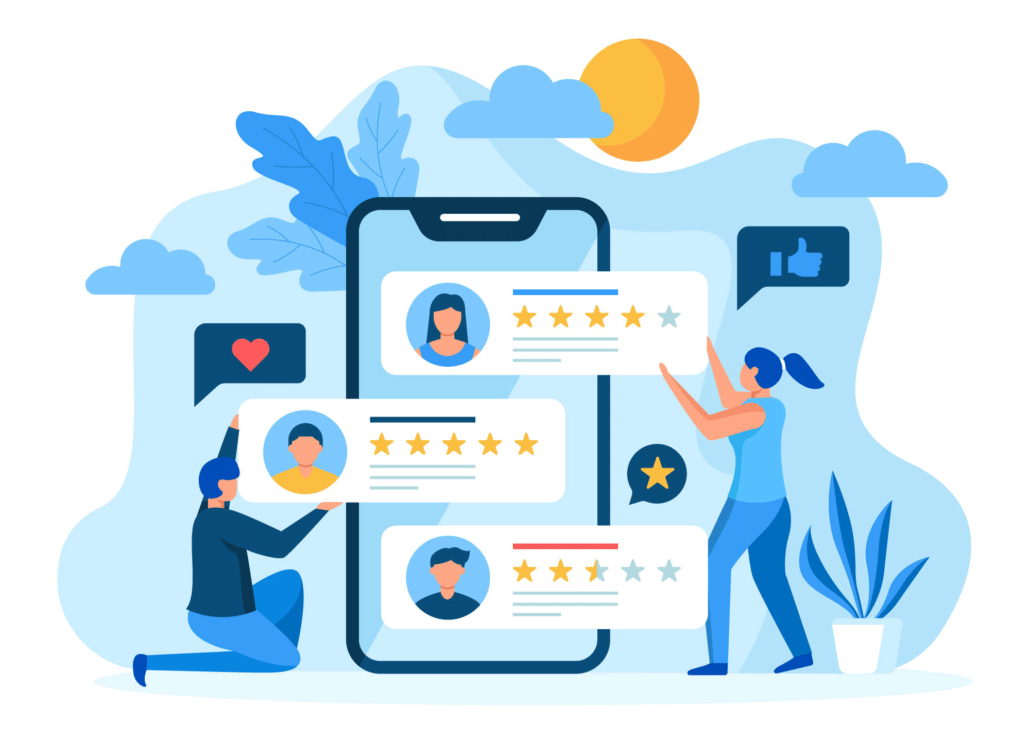 Get in touch:
Schedule a call with our production team to discuss your animated video project.
Get a quote for your animated product video.
Check out our animated video portfolio.
Request access to our newest price sheet.
Create your Video Igniter account, fill out a creative brief, and then we'll make an animated product video for you.

What is Video Igniter Animation?
https://videoigniter.com/wp-content/uploads/2022/10/Animated-Product-Video.svg
77.66
87.74
videoigniteradmin
/wp-content/uploads/2020/02/logo-v2.svg
videoigniteradmin
2022-10-03 18:58:29
2023-12-04 15:39:57
Frequently Asked Questions About Making An Animated Product Video