Animated Video Maker App – The Ultimate Guide
Animated video maker apps have become an essential tool for content creators, marketers, and educators alike. In this comprehensive guide, we'll explore what an animated video maker app is, how to use one, the best animation apps available, how much they cost, and how to create a custom animated video from scratch. Let's dive in!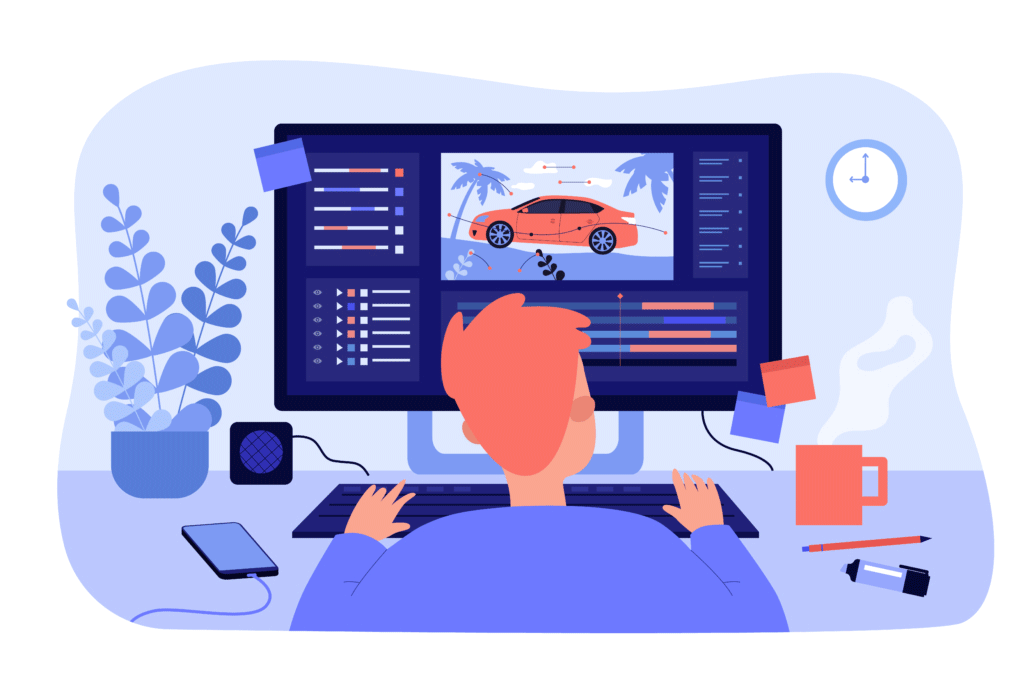 What is an animated video maker app?
An animated video maker app is a software application that enables you to create animated videos using a library of pre-created templates, characters, scenes and objects. These apps make it simple to create engaging and eye-catching animations without the need for extensive technical knowledge or professional animation experience.
Whether you're looking to create explainer videos, marketing content, or educational materials, an animated video maker app provides a user-friendly platform to help you bring your ideas to life.
How do you use an animated video maker app?
While the specific features and interface may vary depending on the app you choose, most animated video maker apps follow a similar workflow. Here's a step-by-step guide on how to use an animated video maker app:
1. Plan out your video
Before you get started, draft a script and plan out what you want to show for each part of your video. This way, you'll be able to easily identify the best video template for your project.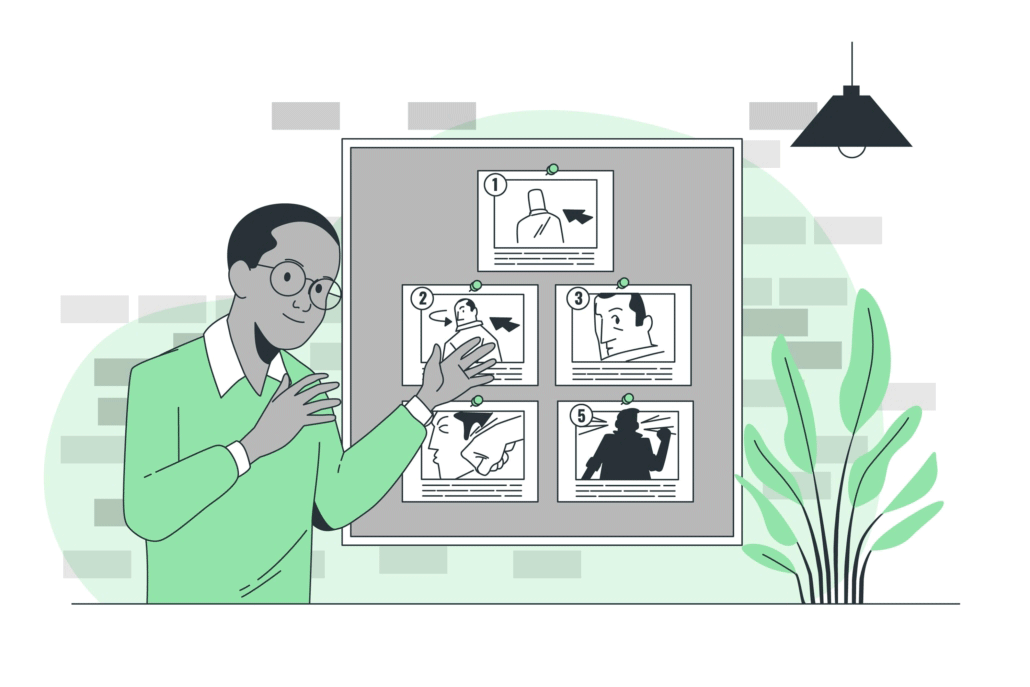 2. Choose a template or start from scratch
Many apps offer pre-built templates to help you get started quickly. These templates typically include a pre-designed scene, characters, and animations. Alternatively, you can start with a blank canvas and create your own custom animated video.
3. Customize your scenes
Add backgrounds, characters, and objects to your scenes. Most apps offer a library of assets to choose from, and some even allow you to import your own images and elements. You can also adjust the size, position, color and orientation of the elements in your scenes.
4. Animate your characters and objects

Once you've set up your scene, it's time to bring them to life by adding animation. Most animated video maker apps offer a variety of animation options, such as moving, scaling, rotating, or changing the opacity of your elements. Some apps also provide pre-built character animations, like walking, talking, or jumping, which can save you time and effort. Simply drag and drop the pre-created animation pre-sets onto the objects in your scene and watch them move about.
5. Add text and speech bubbles
To add dialogue to your animated video, you can use the app's text and speech bubble tools. Customize the font, size, color, and position of the text to fit your design.
6. Incorporate audio
Many apps enable you to add background music, sound effects, and voiceovers to your animated video. You can choose from the app's built-in audio library or import your own audio files.
7. Edit the timeline
To control the pacing and flow of your animation, you'll need to edit the timeline. Most apps use a timeline-based interface where you can adjust the duration and order of your scenes, animations, text, and audio.
8. Preview your video
Before you export your finished animation, make sure to preview it to ensure everything looks and sounds as intended. Make any necessary adjustments, and then you're ready to export your video.
9. Export and share
Once you're satisfied with your animated video, you can export it in a variety of formats, such as MP4, GIF, or MOV. Then, share your video on social media, embed it on your website, or use it in your marketing campaigns.
What are the best animation apps?
There are numerous animated video maker apps available, each with its unique set of features and capabilities. Here are six of the best animation apps to consider:
1. Vyond
Vyond is a powerful online animation platform that enables you to create professional-quality animated videos using a wide range of pre-built templates and assets. With features like character lip-sync and automatic scene transitions, Vyond is well-suited for creating engaging, high-quality animations.
2. Video Igniter
Most animation apps use templates and pre-created art to make videos. Video Igniter is the only app that enables you to create custom animated videos. All you have to do is describe the video you want and sit back while Video Igniter's team of professional animators creates your animated video. You get full customization control and can provide feedback during the production process to ensure the final draft matches or exceeds your expectations.
3. Toonly
Toonly is an easy-to-use, drag-and-drop animated video maker app that's perfect for creating explainer videos, promotional content, and more. It offers a large library of pre-built characters, backgrounds, and props, as well as the ability to import your own assets.
4. Animaker
Animaker is a cloud-based animation app that offers a variety of animation styles, including 2D animated videos and whiteboard animations. With a user-friendly interface, a large library of assets, and advanced features like curve animation, Animaker is an excellent choice for both beginners and experienced animators.
5. Moovly
Moovly is a versatile animated video maker app that provides a vast library of over 1 million free media objects, including video clips, images, and audio files. With its drag-and-drop interface and extensive editing capabilities, Moovly is a great option for creating custom animated videos.
6. Adobe Animate & After Effects
Adobe Animate and Adobe After Effects are powerful, professional-grade animation software apps that offers a wide range of tools and features for creating custom animations from scratch. While it has a steeper learning curve than some of the other apps on this list, it's an excellent choice for those looking to have full control over visual style and motion design of their video project.
How much do animation apps cost?
The cost of animation apps varies depending on the features, capabilities, and pricing model of the specific app. Some apps offer free versions with limited features, while others provide tiered subscription plans with different levels of functionality. Here's a breakdown of the pricing for the apps we discussed (as of June 2023):
Toonly
Toonly offers two pricing plans: Standard ($49 per month) and Enterprise ($79 per month). Both plans include access to all features, with the Enterprise plan offering a larger library of assets and priority support.
Video Igniter
VIdeo Igniter is the only app where you pay based on the length of the animation that's being produced. You can access Video Igniter's price sheet here and view demo reels of different custom animations that were produced for high and low budgets.
Vyond
Vyond provides three subscription tiers: Essential ($49 per month), Premium ($89 per month), and Professional ($179 per month). Each tier offers different levels of functionality and access to assets, with the Professional plan including features like team collaboration and priority support.
Animaker
Animaker offers a free plan with limited features, as well as two standard subscription plans: Personal ($35 per month) and Pro ($79 per month). Each plan includes different levels of access to assets, export options, and project storage.
Moovly
Moovly has a free version with limited features, as well as three subscription plans: Pro ($99 per month), Max ($199 per month), and Enterprise (custom pricing). The higher-tier plans provide access to more assets, features, and storage. You can sign up for year-long or multi-year subscriptions for reduced pricing.
Adobe Animate
Adobe Animate is available as part of Adobe Creative Cloud, which offers a variety of subscription plans. The Single App plan, which includes Adobe Animate only, costs $20.99 per month, while the All Apps plan, which provides access to all Adobe Creative Cloud apps, costs $52.99 per month.
Keep in mind that these prices are accurate as of June 2023 and may have changed since then. It's always a good idea to visit the app's website for the most up-to-date pricing information.
How do you make a custom animated video?
Creating a custom animated video enables you to convey your unique message and vision without compromising on the visual or motion design of your animation. Here's a step-by-step guide to help you create a custom animated video working with an animator or Video Igniter's animated video maker app:
1. Plan your content
Before diving into the animation process, it's crucial to plan your content. Start by defining your target audience, your video's purpose, and the key message you want to convey.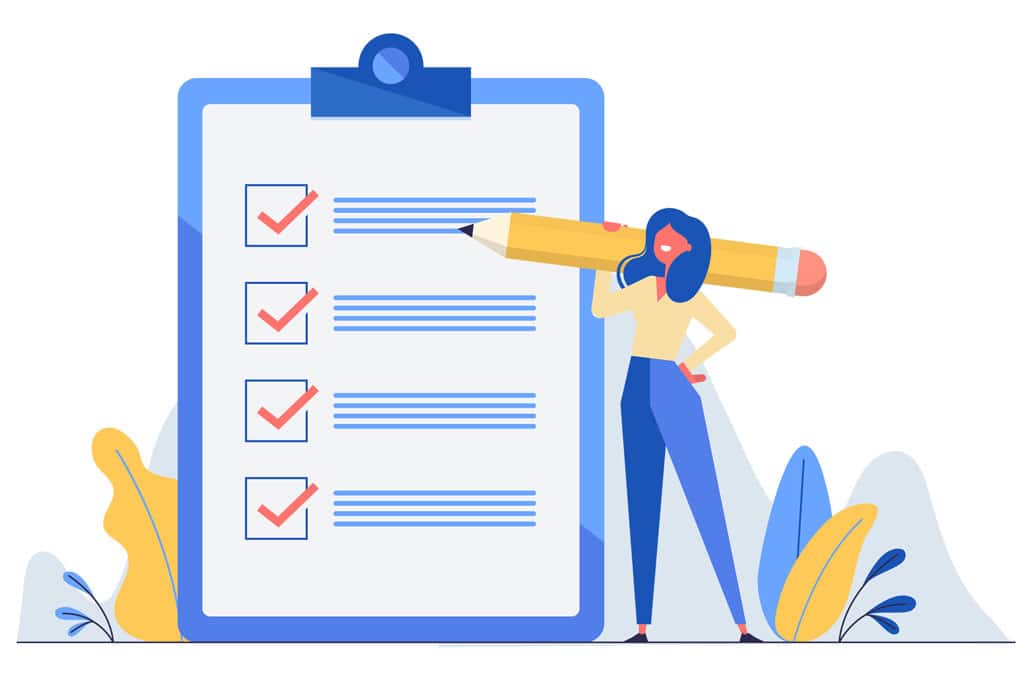 2. Choose an animator
Based on your needs and budget, select an animated video production company or an animated video maker app like Video Igniter that has the production capabilities required to bring your vision to life.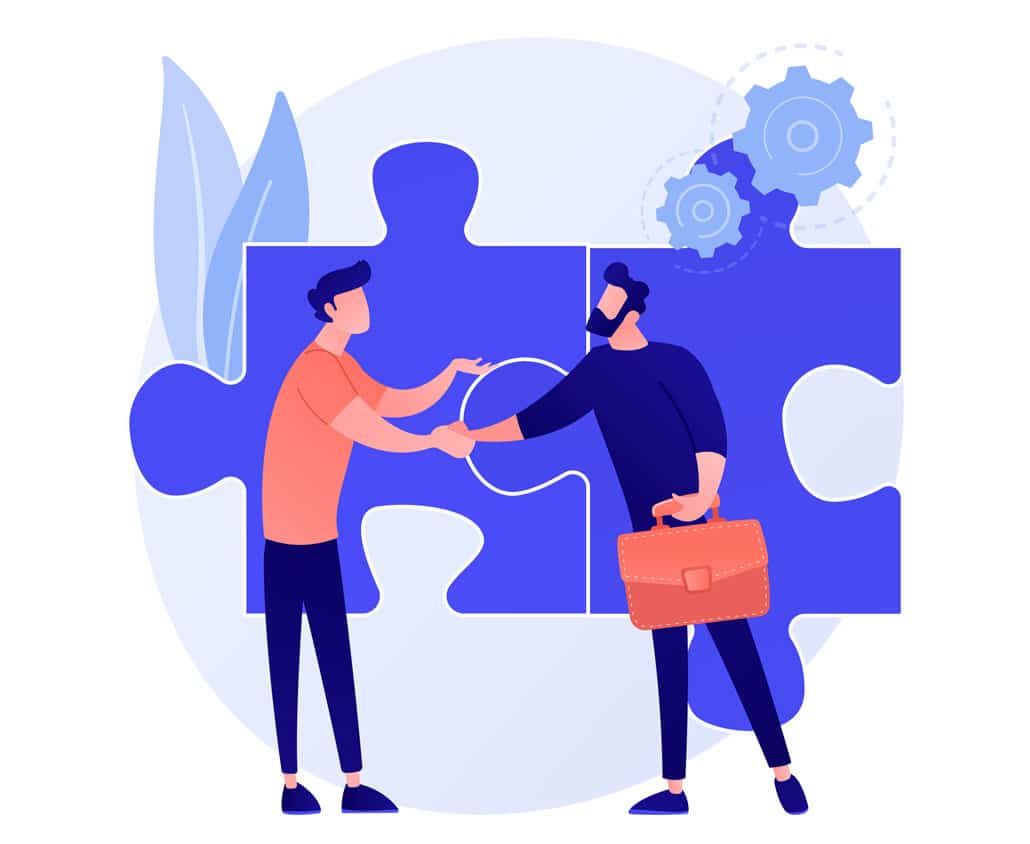 3. Create the script
After you fill out a questionnaire about your ideal animated video, Video Igniter will use that information to create a script for your video. You get an opportunity to review the script and ask for revisions. Want to save money on your production budget? Download our video script writing template and create it yourself!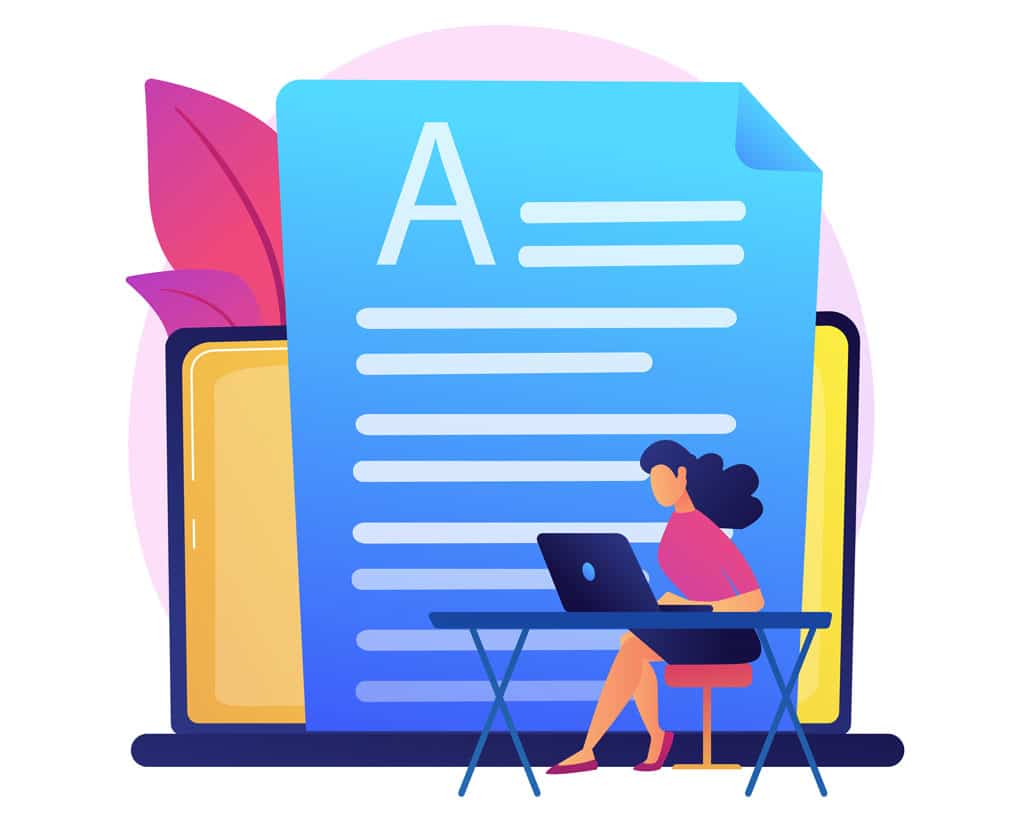 4. Create the storyboard
Once the script is approved, we will develop a storyboard for your video. Each page of the storyboard includes a description and visual mockup of what is going to happen on screen during each part of your script. Review the storyboard to ensure it includes 100% of the details that the illustration and animation team will need to accurately create your video. The storyboard is essentially the blueprint for your animated video.
Money saving tip: download our storyboard template and create the storyboard yourself to save time and money during production.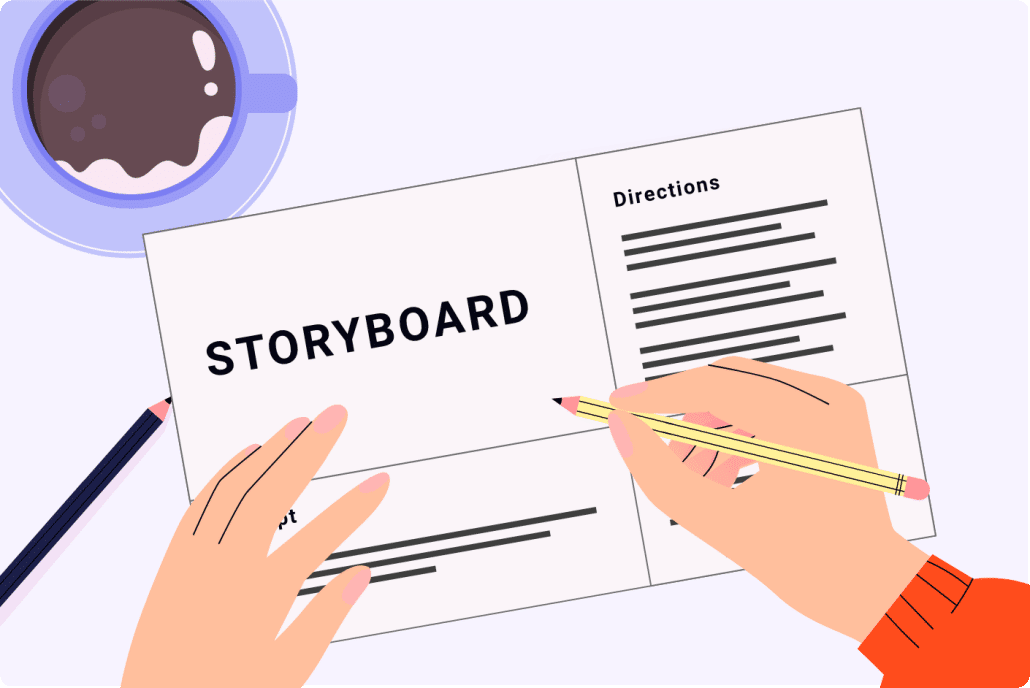 5. Record the voiceover
Video Igniter's team will audition voiceover talent and let you pick your favorite voice(s) for your video. Then we'll produce the full voiceover and give you an opportunity to review it and request revisions before approving it for production.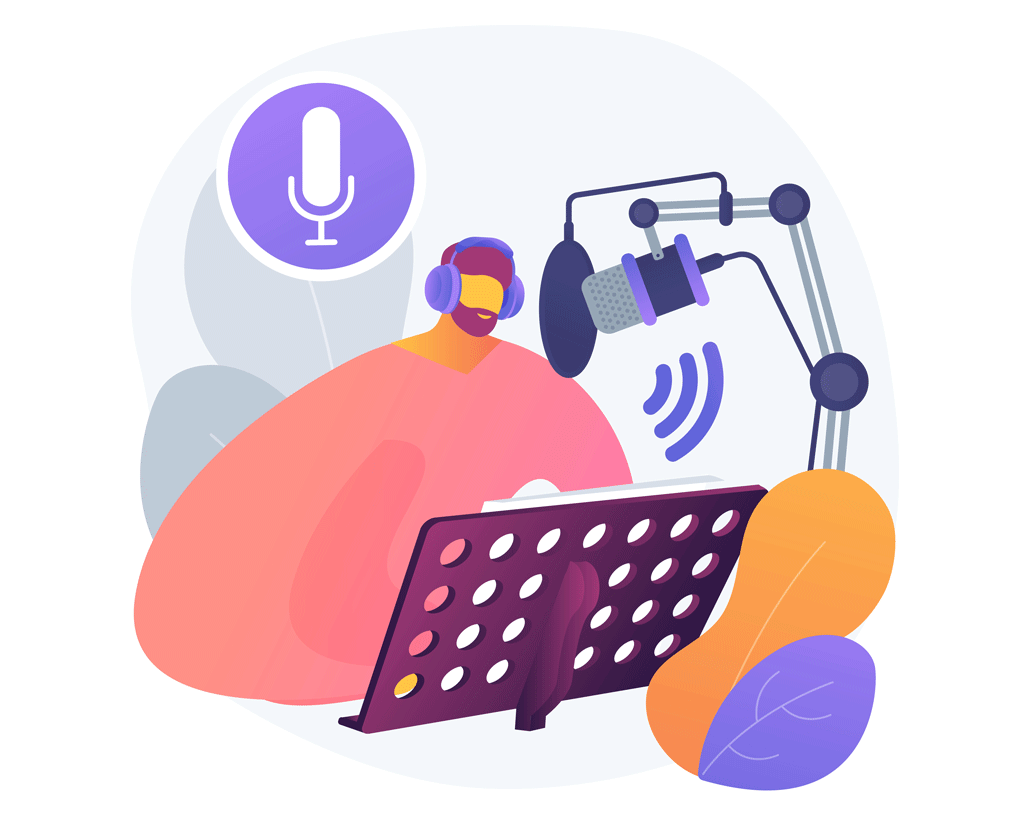 6. Create the illustrations
Our art director will develop custom concept art for your video. Share your honest feedback and we'll use that information to refine the art until you love it.

Then, our art team will create all of the illustrations for your animation and give you a chance to review them and request revisions.
7. Identify music and sound effects
Our team will identify soundtracks and sound effects that will enhance the presentation of your animated video. We'll run them by you for a vibe check before we purchase the license to use the music in your video.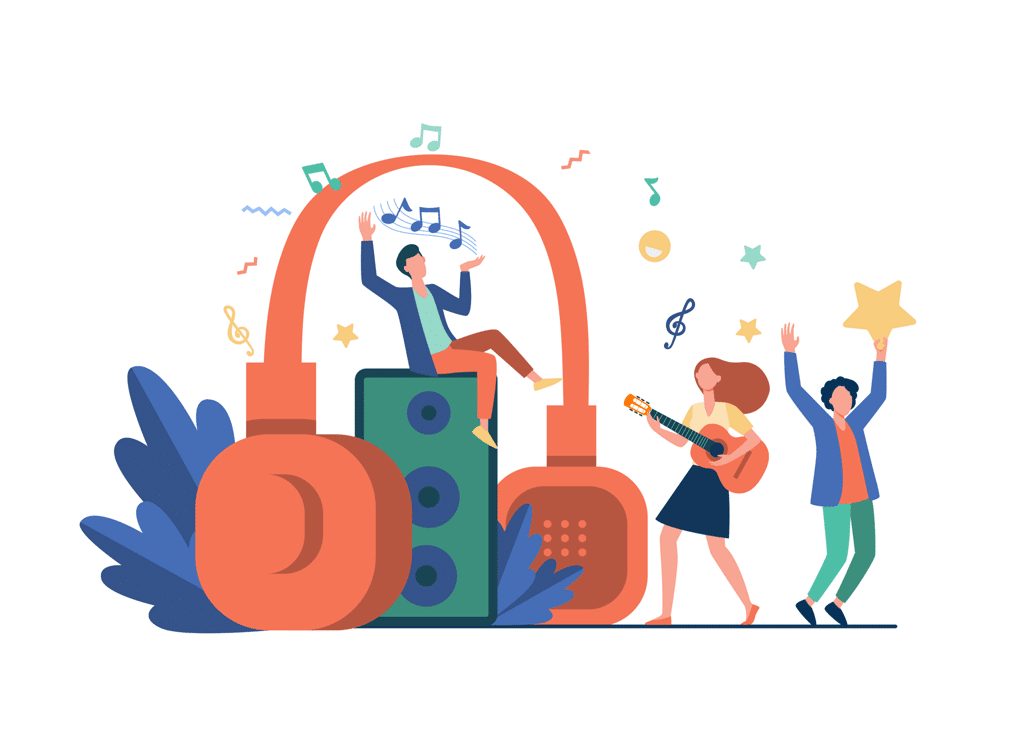 8. Animation
After everything has been approved, we animate your video! When the first draft is ready, give it a detailed review and share your feedback with our production team. We'll incorporate your revisions and send you the final draft.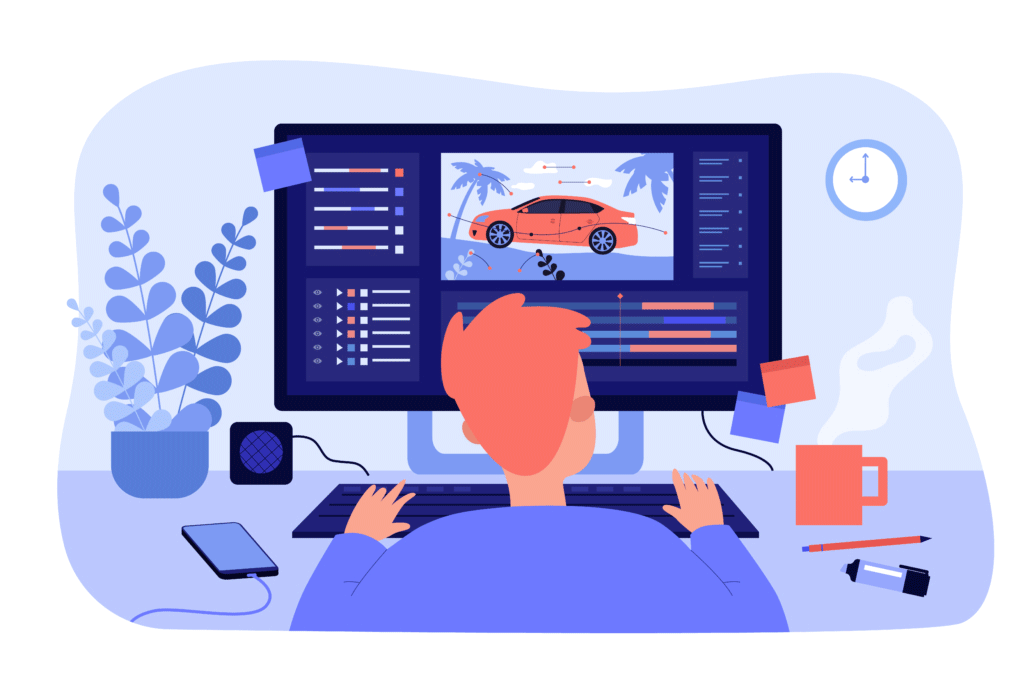 Still have questions about animated video maker apps?
Do you have a question about animated video maker apps that wasn't addressed in this FAQ? Use this form to send us your question and we'll follow up with an answer. We'll also post the question and answer to this page so other people can benefit from the knowledge.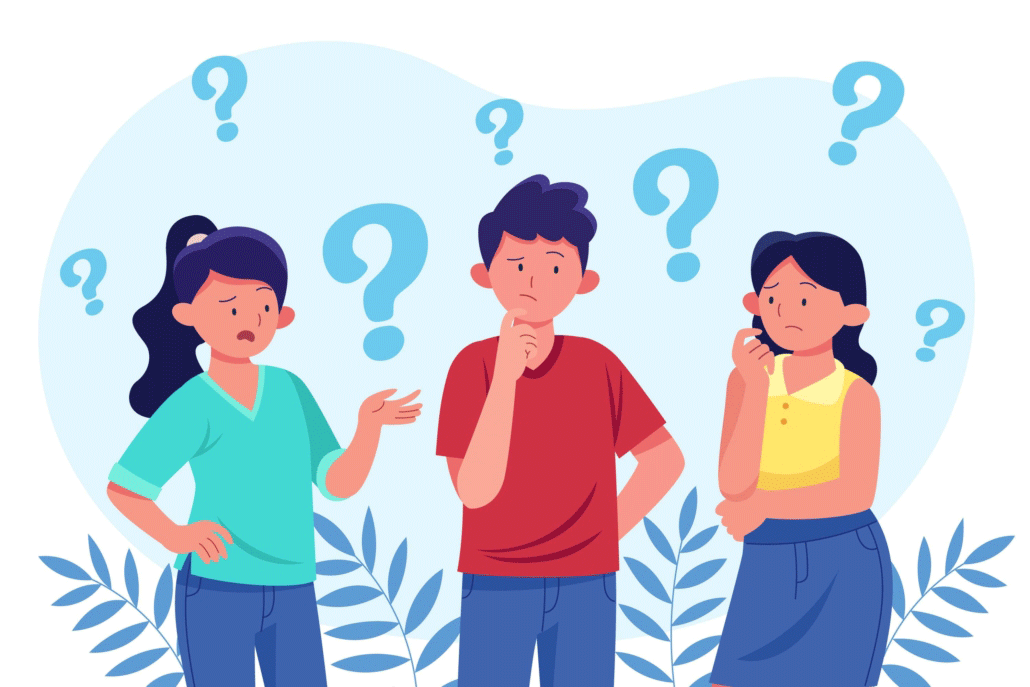 What is Video Igniter Animation?
Video Igniter Animation is an online animated video production service. By working with our team online, you can get your custom animated video produced faster and for less than hiring a brick and mortar animation studio.
We can help you create any kind of 2D animated video or 3D animation you can imagine. Check out our animated video portfolio!
Need help syndicating your animated video? Ask us about video promotion!
Watch our explainer video on our home page to learn more about how we can help you create an animated video. For examples of the kinds of animation our team can produce, check out the demo reel below:
Looking For An Animated Video Company In The U.S.?
Video Igniter is headquartered in Seattle, Washington.
Success Stories & Testimonials
"Video Igniter offered us the critical combination of creative value, clear communication, and patience with stakeholder feedback. We ended up with truly high-quality design assets for our video series largely due to the extra level of commitment — and the right balance of efficiencies with flexibility in the process when called for."
Larry Schlessinger – Sr. Creative Program Manager, Amazon Web Services
"Video Igniter came to us with a number of creative and engaging ideas and were able to create an exciting, impactful video in a short period of time. And the best part was that it cost much less than other options of similar quality. The video they made is a great marketing tool for us."
Alex Raymond – Founder, Kapta Systems
"I am beyond satisfied with my experience with Video Igniter. The first drafts of the work were almost exactly what I had in my head when developing the concept. After that each step along the way was seamless until arriving at a perfect finished product. And all this at a tremendous value. Anyone who has considered creating a marketing video should check out Video Igniter."
Anonymous Customer Feedback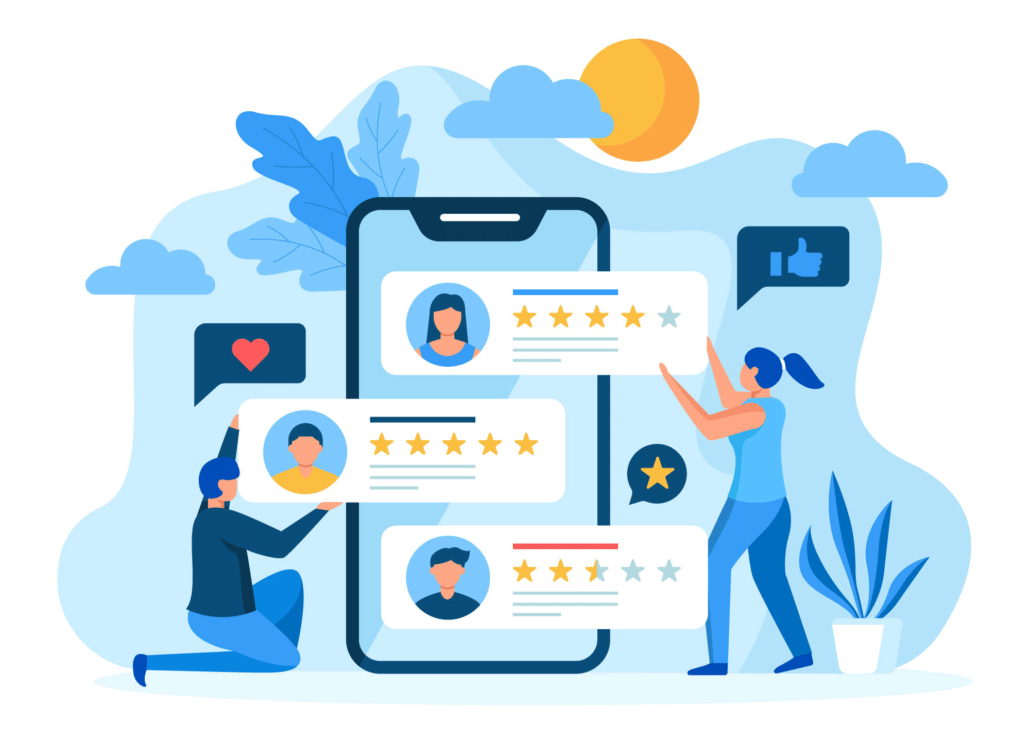 Get in touch!
Schedule a call with our production team to discuss your animated video project.
Get a quote for us to create your animated video.
Request access to our newest price sheet.
Create your Video Igniter account, fill out a creative brief for your video and we'll begin production as soon as we receive your production deposit.

https://videoigniter.com/wp-content/uploads/2023/06/animated-video-maker-app.svg
77.7
87.7
videoigniteradmin
/wp-content/uploads/2020/02/logo-v2.svg
videoigniteradmin
2023-06-15 23:14:45
2023-08-07 18:20:13
Animated Video Maker App – The Ultimate Guide