Custom Animation: Learn How Custom Animations Are Made
If you want to make a custom animation, you're in the right place! Custom animation offers a unique and engaging way to communicate your brand's message, leaving a lasting impression on viewers. If you're considering creating a custom animation but need a professional animator, this guide is for you. In this article, we'll explore the benefits of custom animation, showcase examples of its applications, explain how the production process works and provide valuable insights on finding the perfect animator to bring your vision to life.
I. Benefits of Custom Animation
Unique Brand Identity and Messaging: Custom animation enables you to tailor your brand's visual identity and messaging in a way that resonates with your target audience. By incorporating your brand's colors, style, and tone, you can create a cohesive and memorable brand experience. Enhanced Creative Freedom and Storytelling: Animation has the power to captivate viewers, evoking emotions and conveying complex ideas in a visually appealing manner. By using dynamic motion design, custom characters, and unique visuals, custom animation enables you to create and tell compelling stories that captures your audience's attention. Targeted Communication and Audience Connection: Custom animation enables you to tailor your message to specific demographics or segments of your target audience. By understanding their preferences and interests, you can create animations that deeply resonate with viewers, forging a strong connection and driving engagement.
II. Examples of Custom Animation
Video Igniter can create any kind of 2D or 3D animated video for you. Check out our animation portfolio here. Request access to our demo reels and price sheet here. Contact us or schedule a call to start making your video.
III. How To Find the Right Animator for Your Custom Animation Project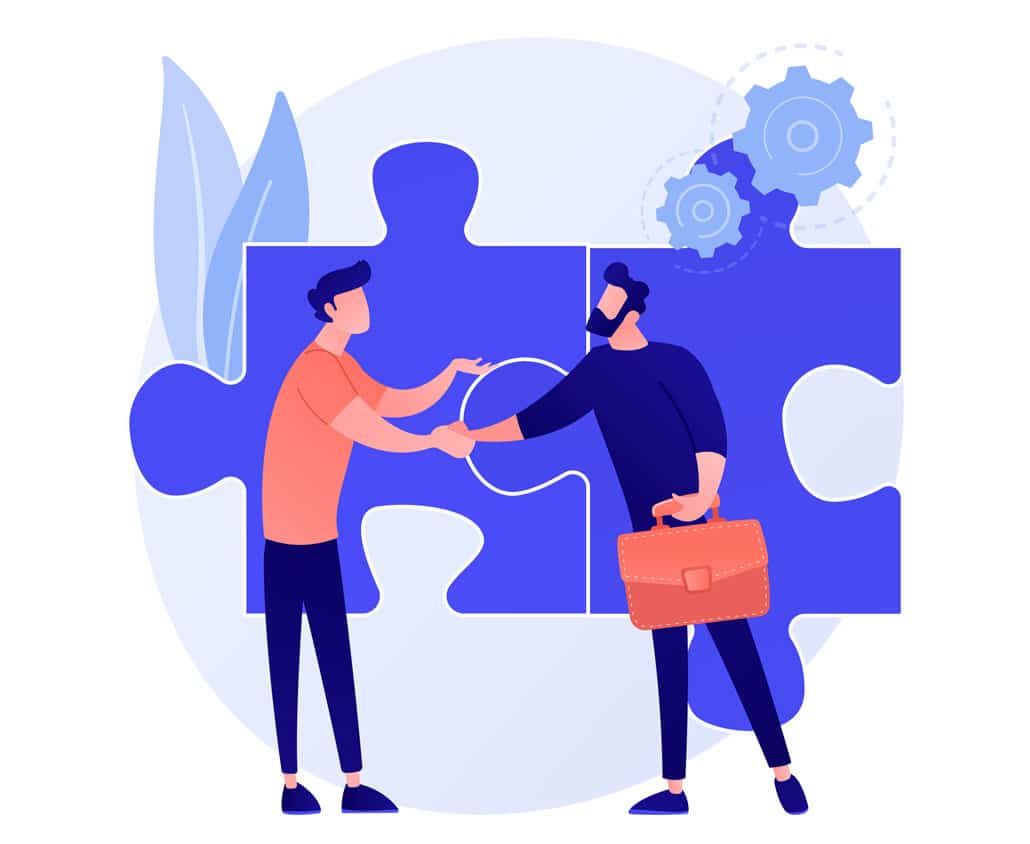 Identifying the right animation producer for your project is a key step in the production process. Here are our tips for identifying and evaluating different animated video production companies for your project.
1. Research and Shortlist Potential Animators
Start by researching and identifying animators who specialize in custom animations. Look for professionals with a strong portfolio and expertise in your desired animation style.
2. Evaluate Portfolio and Expertise
Review the animators' portfolios to assess the quality and creativity of their previous work. Consider their experience in creating animations similar to your vision.
3. Checking Client Testimonials and Reviews
Delve into testimonials and reviews from previous clients to gain insights into the animators' professionalism, communication skills, and ability to meet deadlines.
4. Review Pricing
After you've identified the most qualified candidates for your project, review their pricing options to ensure they can work with your budget.
5. Schedule A Call
Now that you've reviewed pricing, production examples and testimonials, reach out to your top candidates and request a call to get acquainted with their team to figure out who is going to be the best fit for your project.
IV. Factors to Consider When Hiring an Animator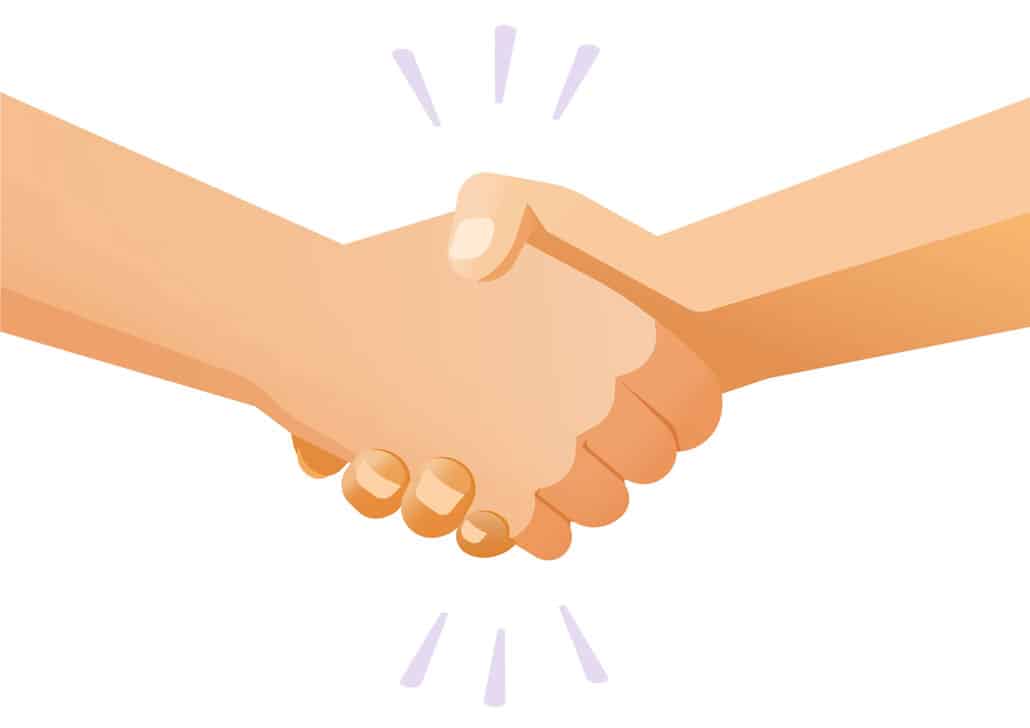 Here are a few extra things to keep in mind when you hire an animator to create a custom animation:
Budget Considerations and Pricing Models:
Determine your budget for the custom animation project and explore different pricing models offered by animators, such as hourly rates, fixed fees, or project-based pricing. Make sure to check to see how many revisions are included in the price; some animators charge extra for more than 1-2 rounds of edits.
Collaboration and Communication Process:
Ensure that the animator has a collaborative approach and effective communication channels in place to keep you involved throughout the production process. Clear and timely communication is key to a successful collaboration.
Project Timelines and Deadlines:
Discuss the project timeline and ensure that the animator can deliver the final product within your desired timeframe. Some animators offer a rush delivery upgrade if you need to produce content faster than their standard production timeline.
Intellectual Property Rights and Usage Agreements:
Clarify the ownership and usage rights of the custom animation. Ensure that the animator transfers the necessary rights to you and that they respect your intellectual property.
V. How To Make A Custom Animation?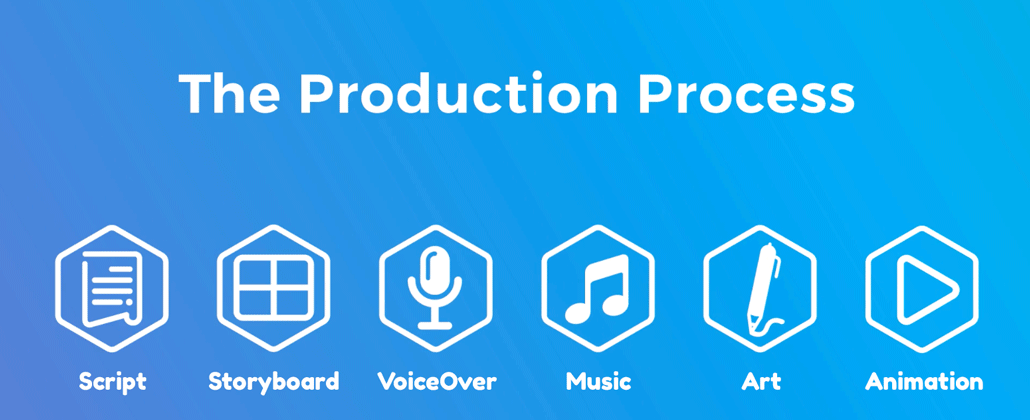 1). Initial Consultation and Concept Development
Collaborate with the animator to define the objectives, target audience, visual style and desired outcomes of your custom animation.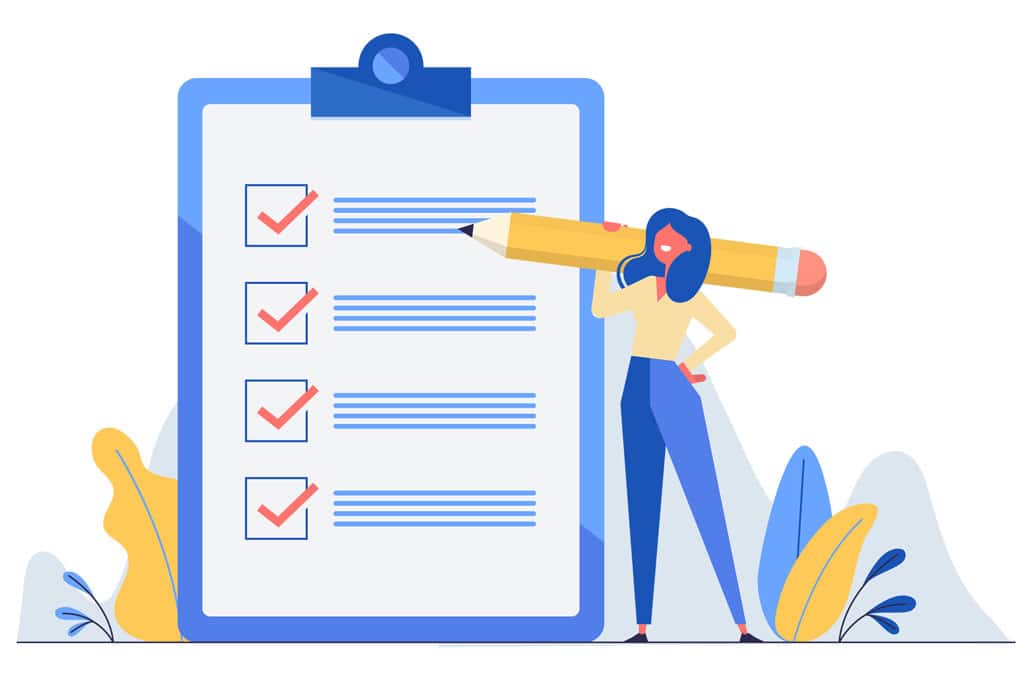 2). Scriptwriting
Our team will develop a compelling script that effectively communicates your message and engages your audience. You get an opportunity to review the script and request revisions.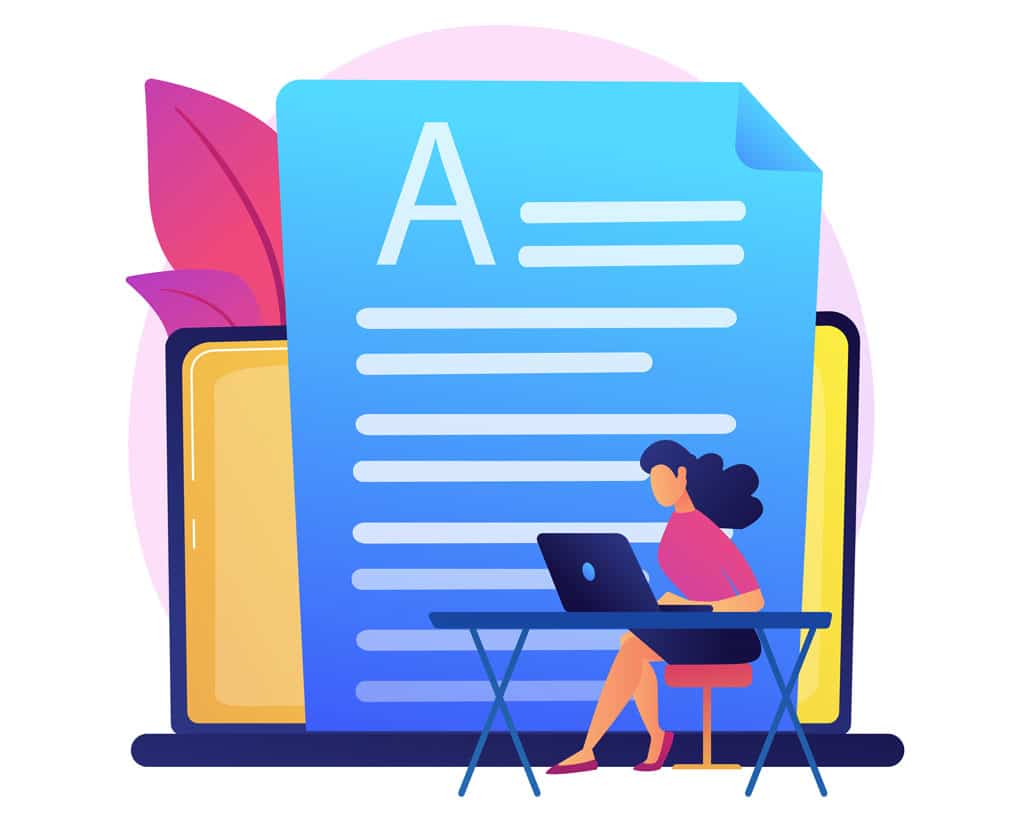 3). Storyboarding
Once the script is approved, we create the storyboard. The storyboard is a visual roadmap of the animation. It provides instructions to the illustrators and animators about what they're supposed to create in each scene. We will review the storyboard with you to ensure it documents all the relevant details that the production team needs.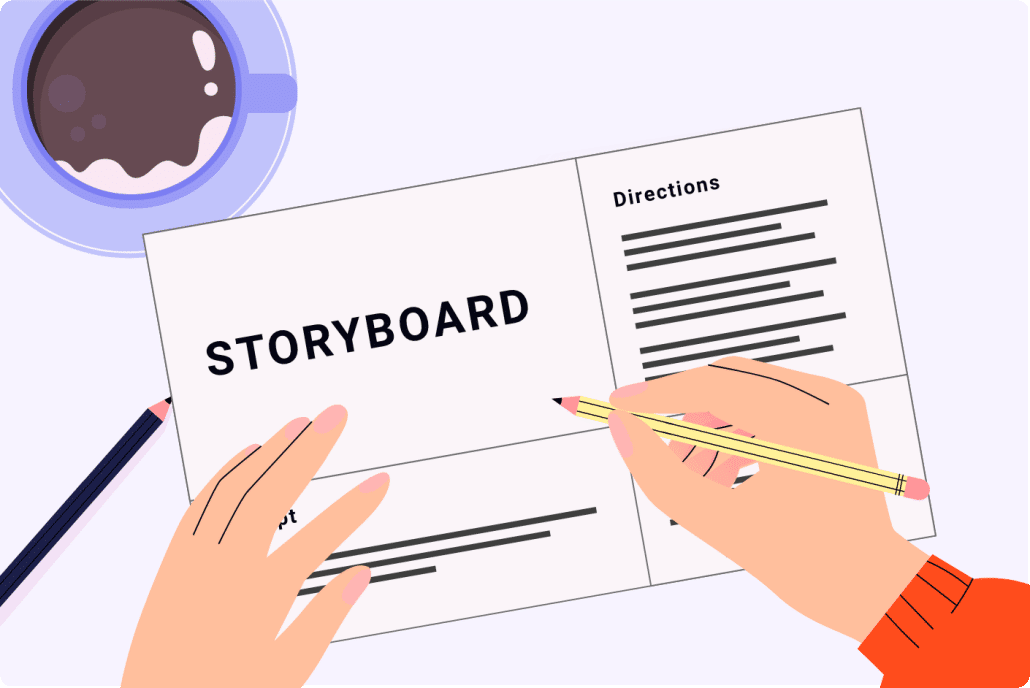 4). Illustration
Our art director will create concept art for your custom animation. Collaborate with our art director to refine your preferred visual concept until you love it! Then, our art team creates al of the custom illustrations for your video. You get an opportunity to review all the art and request edits before approving them for production.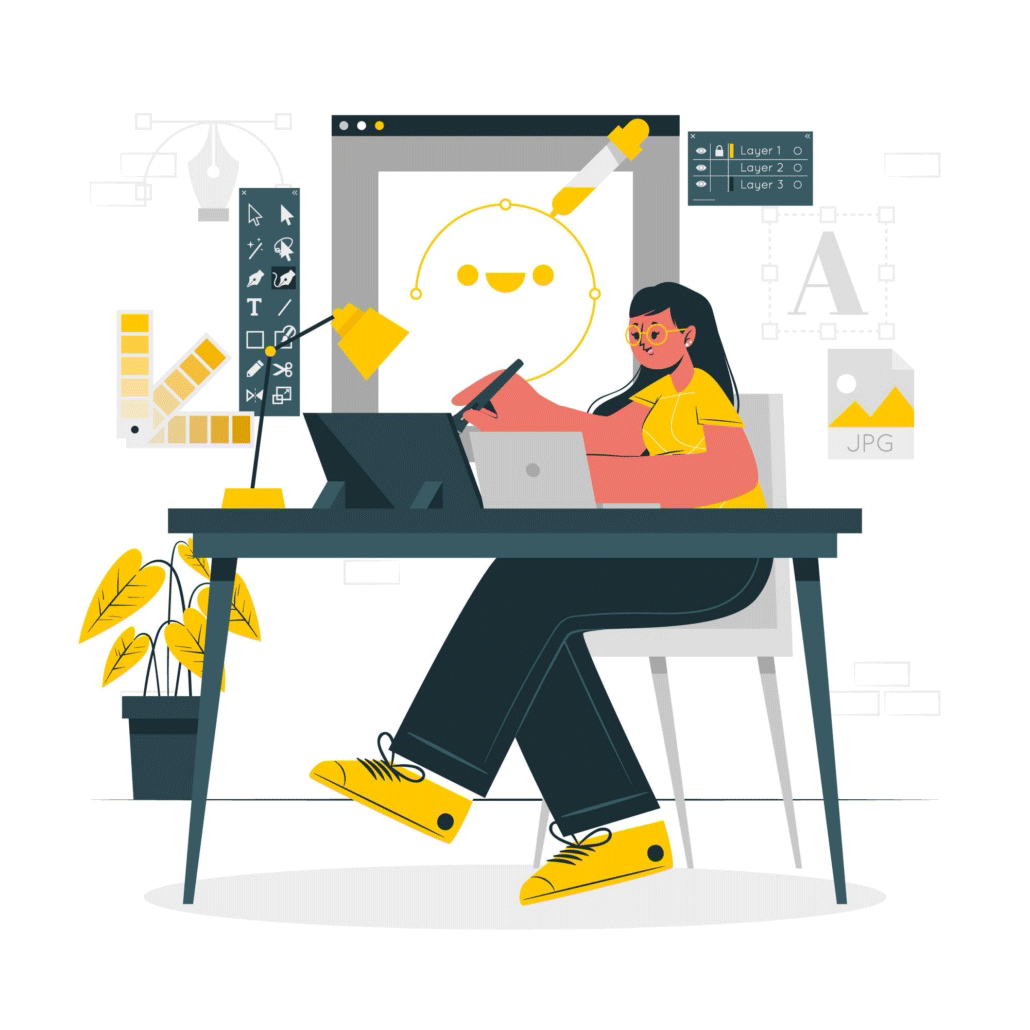 5). VoiceOver
You will receive several voiceover auditions to review. The right voice can enhance the emotional impact and clarity of your custom animation. Let us know which one you prefer and we'll oversee the recording of the full voiceover. You get an opportunity to review the full VO and request edits before approving it for production.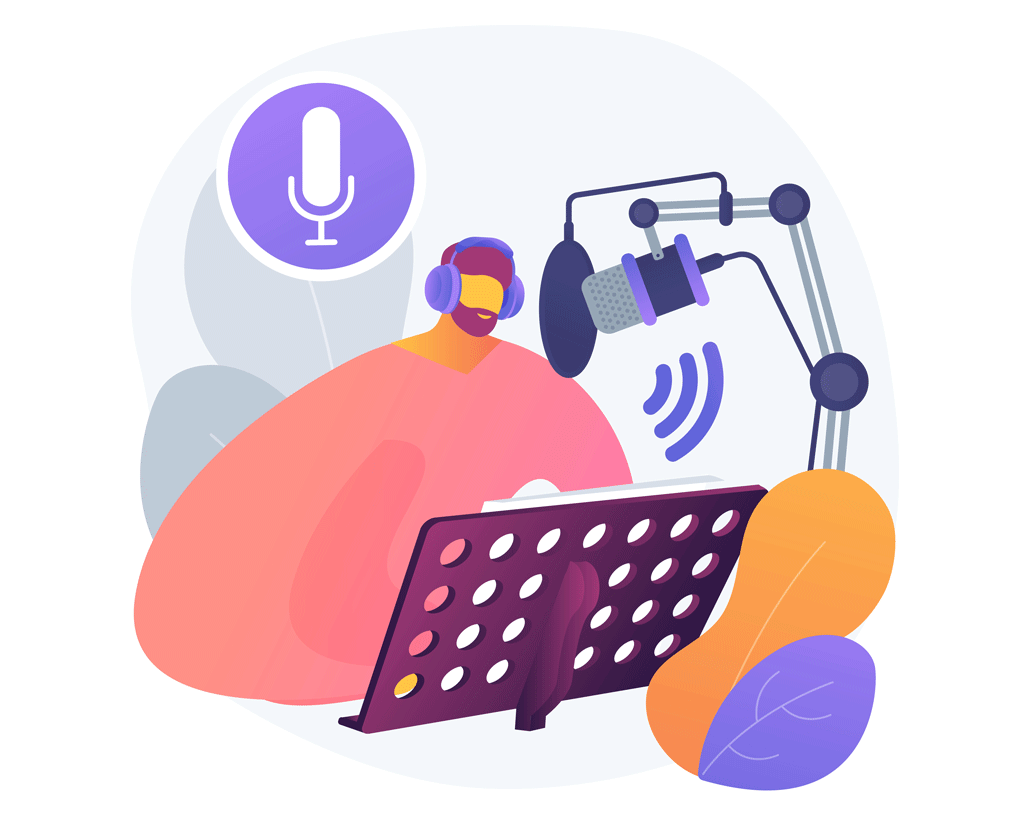 6). Sound Selection
Our team will select some options for the video's background music and sound effects to enhance the storytelling. Using the right soundtrack and SFX can help evoke emotions and create a memorable audio experience. You get to pick which soundtrack is ultimately used and our team will take care of acquiring the license for you to use the music in your video.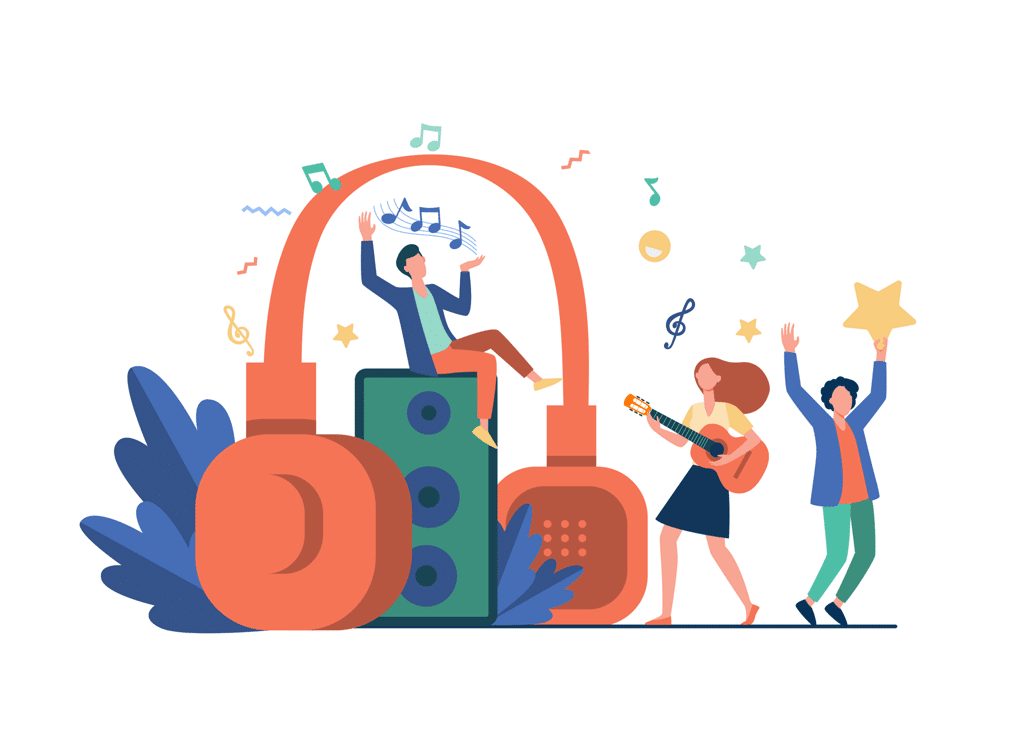 7). Animation
After the voiceover, illustrations and soundtrack are approved, we can create your custom animation. We will share the first draft as soon as it's ready. Give the animation a detailed review and share your feedback. Our team will incorporate your edits and render out the final draft of your custom animation.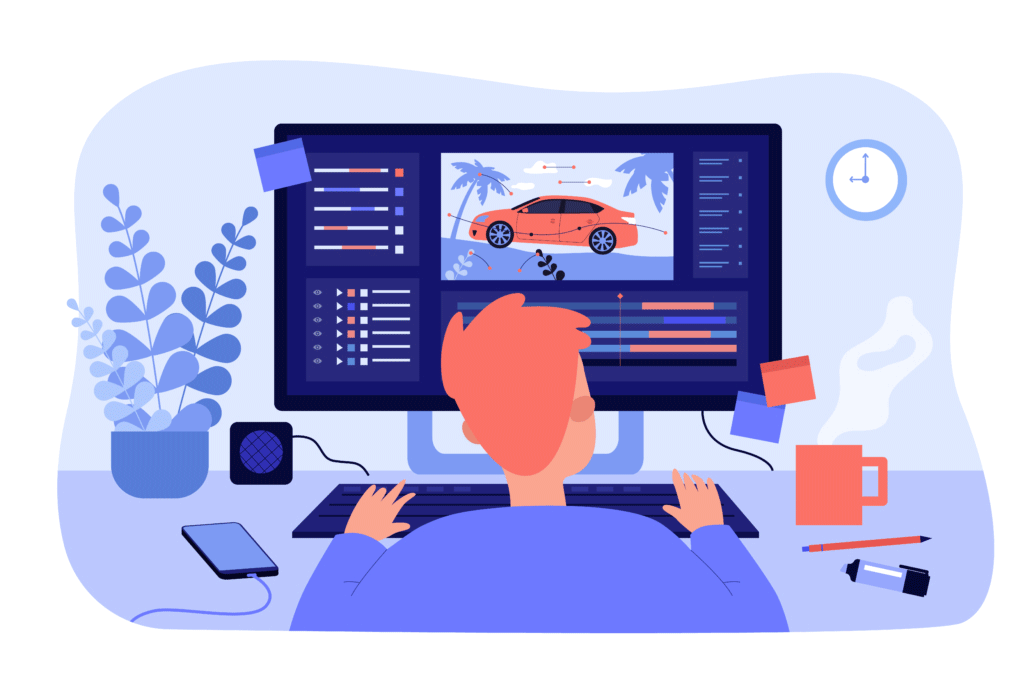 VI. Tips for Maximizing the ROI of Your Custom Animation
To ensure your custom animation delivers the desired results for your business, here are some high impact tips:
Define Clear Objectives and Your Target Audience:
Clearly define the goals of your animation and identify your target audience to create a focused and impactful animation. The more specific you can be, the more we can tailor the story to speak to the unique needs and interests of your audience.
Incorporate Branding Elements and Consistency:
Infuse your brand's visual elements, such as colors, logos, and fonts, into the animation to maintain consistency and reinforce brand identity.
Optimize Your Custom Animation for Various Platforms and Channels:
Ensure that your custom animation is optimized for different platforms and channels, such as social media, websites, and presentations, to maximize its reach and impact. Some animations can be designed to play in horizontal, vertical and square video formats.
Reaching and Engaging the Right Audience:
Syndicate your videos on the right platforms to get your custom animation distributed in front of your intended audience.
Include a CTA to Generate Leads and Increase Conversions:
Include a clear call to action at the end of your custom animation to drive viewers to take the desired action, such as signing up for a newsletter, downloading your app or making a purchase. Check out this companion article for tips on how to increase the conversion rate of your video.
VII. Frequently Asked Questions about Custom Animation
How long does it take to create a custom animation?
The time required to create a custom animation depends on the complexity of the project and the animator's workload. A 30-60 second 2D animated videos takes 3-6 weeks to create. 3D animated videos take 2-4x more time to create. Want to figure out how long it will take to create your custom animation? Contact our production team or fill out this questionnaire.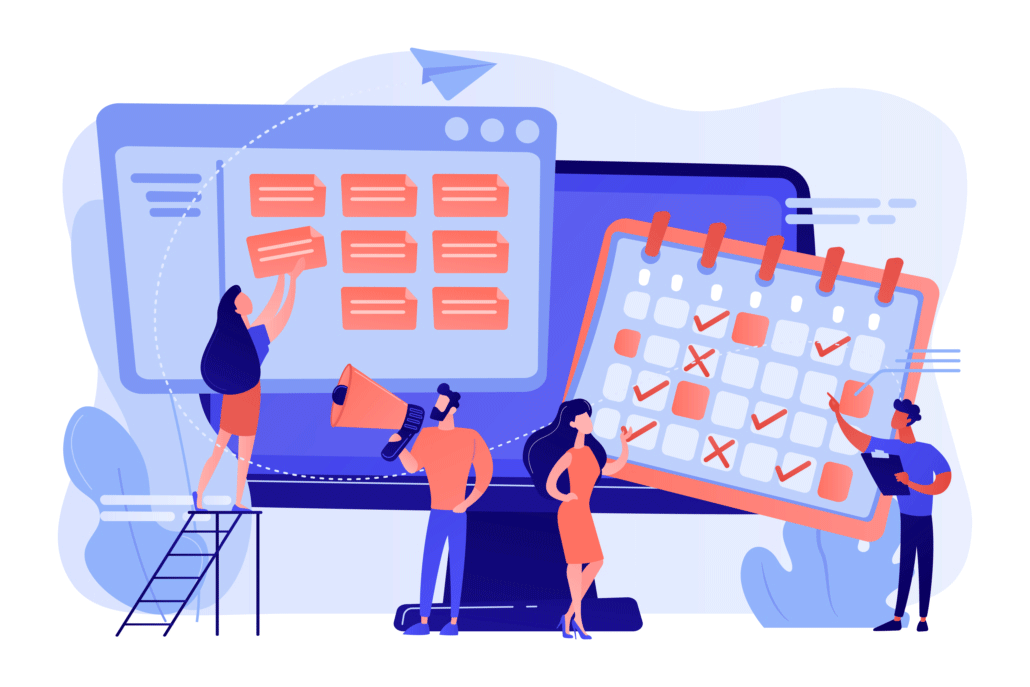 What should be included in a custom animation brief?
A custom animation brief should include information about your brand, the objectives of the animation (including key talking points), the target audience, the desired visual style and tone, the duration, the deadline, and any specific requirements or references.
How can I ensure my custom animation aligns with my brand's style?
To ensure alignment with your brand's style, provide clear guidelines and examples of your brand's visual identity, including colors, logos, fonts, and any existing brand assets. Collaborate closely with the animator and provide feedback throughout the production process. During the design phase, the art director will create multiple visual concepts for the video; this is the prime time to focus on ensuring the finalized visual concept is aligned with your brand's visual style.
What is the typical cost of hiring an animator for a custom animation project?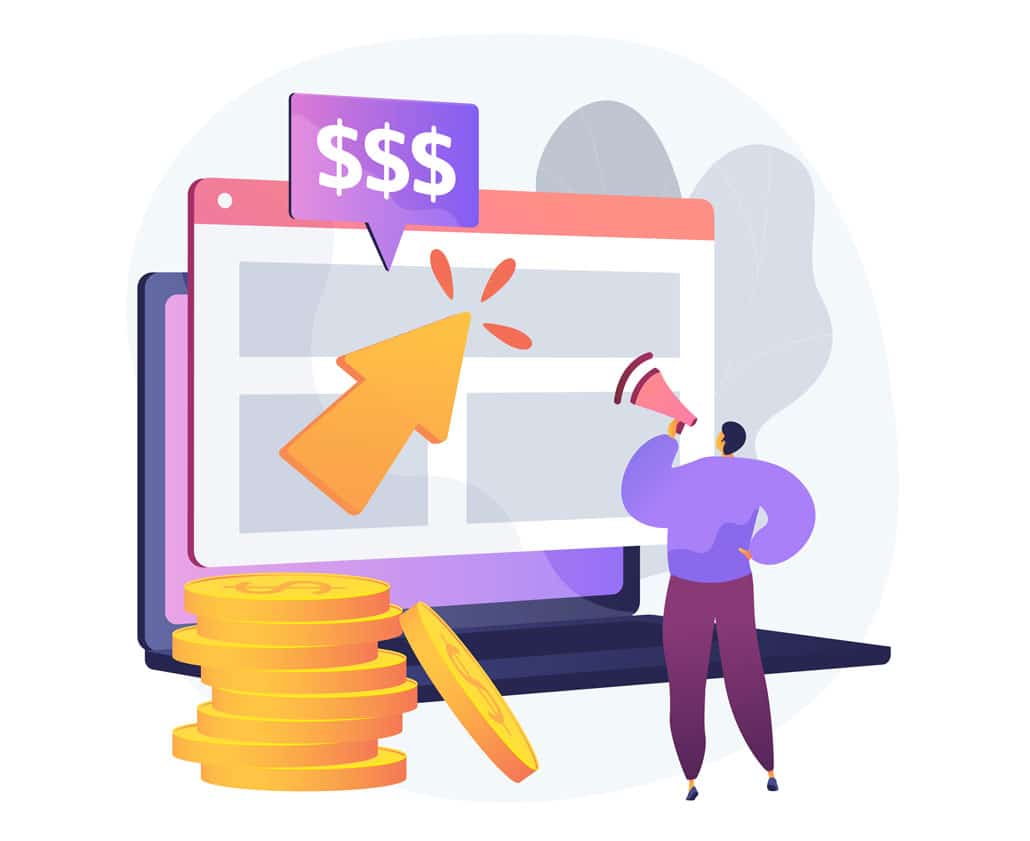 The cost of hiring an animator or an animation studio varies depending on factors such as the complexity of the animation, the length of the project, the animator's experience and skill level, and their pricing model. It's best to discuss your budget and requirements with animators to obtain accurate cost estimates. In general, a 60 second 2D animated video typically costs between $1,500-$10,000 to create (although they can also go over $100,000). 3D aniamted videos cost 2-3x more to create. Check out Video Igniter's current price sheet here. You can also contact our team to get a custom quote.
VIII. Types of Custom Animation Projects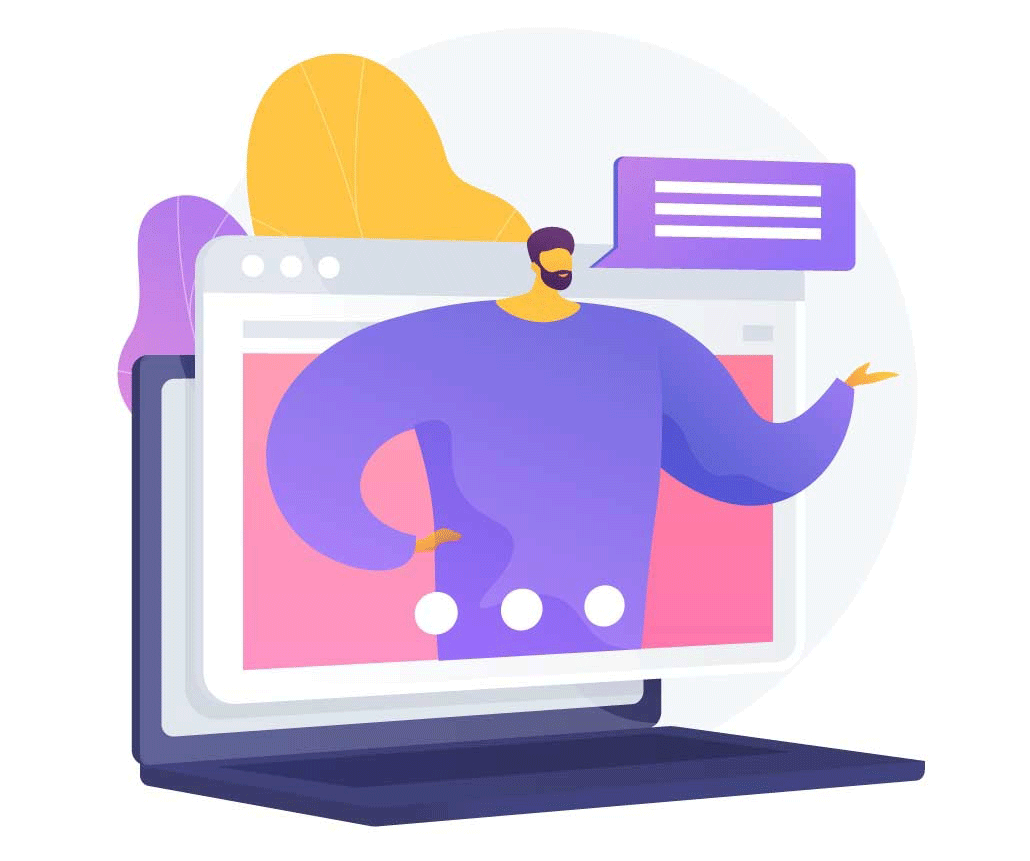 Custom animation is being used everywhere from entertaining/funny content all the way to high end educational videos and promotional sales content. Here's a quick overview of the different types of custom animated video projects people create.
Explainer Videos
Simplify complex concepts and guide your audience through your product or service offerings using engaging animated visuals. For example, an explainer video can demonstrate how a software product works or explain the benefits of a service. Explainer videos can also be used to explain new information like how vaccines work or what to expect during a medical procedure.
Product Demonstrations
Showcase the features and benefits of your products in action through captivating animations that highlight their unique qualities. For instance, a product demonstration animation can show the functionality of a new gadget or showcase the versatility of a piece of equipment. Product demonstration animations can be created using 2D or 3D animation.
Brand Introduction
Introduce your brand to the world in a visually striking and memorable way, leaving a lasting impression on your audience. This type of animation can capture your brand's essence, values, and mission, helping you establish a strong brand identity.
Training and Educational Videos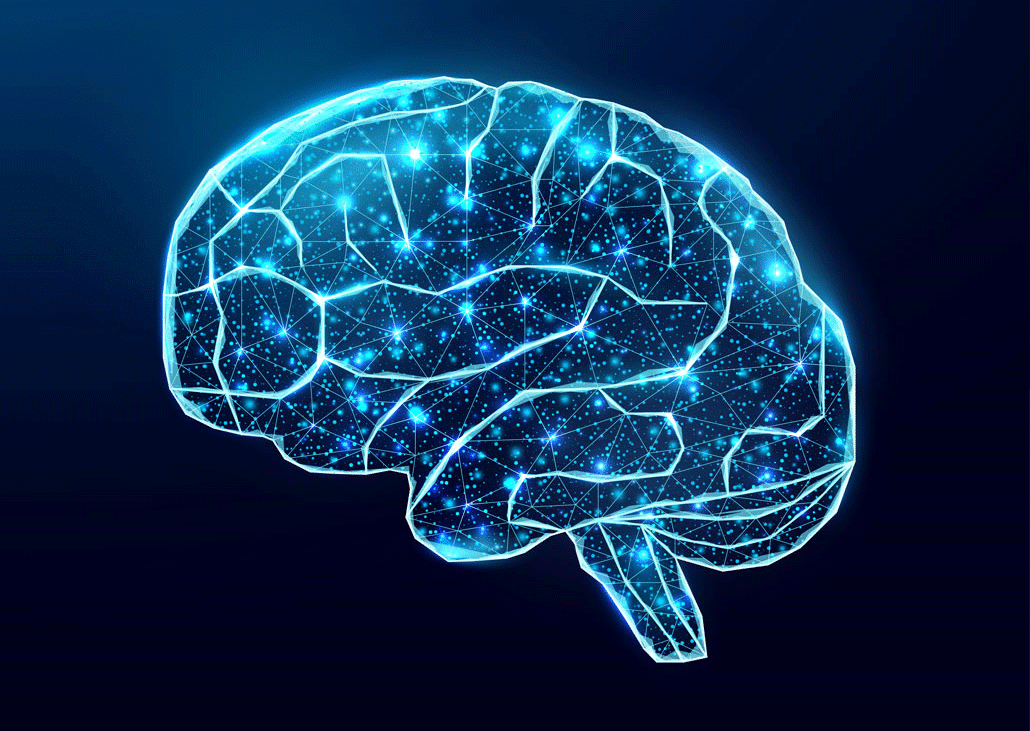 Deliver educational content in an engaging and entertaining manner through animations that simplify complex topics. This type of animation can be used for employee training, educational courses, or tutorials, making learning more enjoyable and effective.
Marketing and Advertising Campaigns
Create eye-catching and persuasive animations for your marketing campaigns, driving brand awareness and conversions. Whether it's a social media ad, a promotional video, or a TV commercial, custom animation can help you stand out in a crowded marketplace.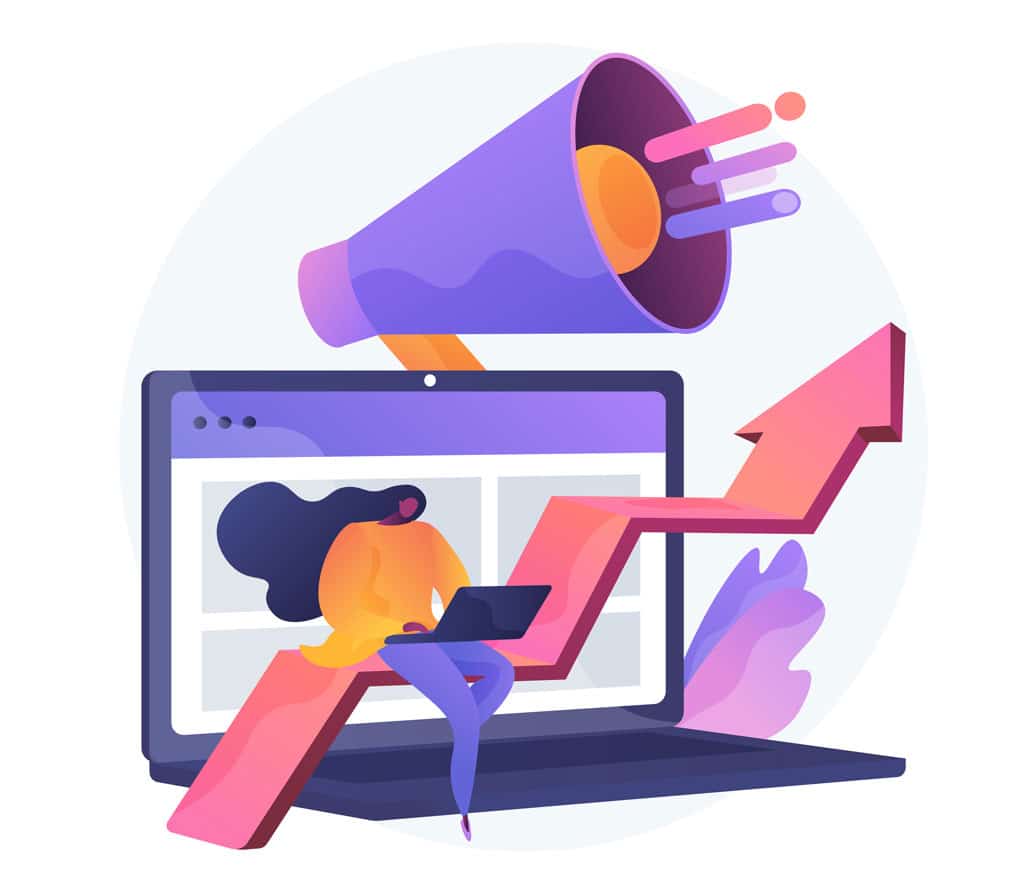 IX. How to Start Making Your Custom Animation
Here are 4 ways you can get the ball rolling on your upcoming custom animation project: 1). Contact us for a quote! Share some details about your project and we'll get back to you with a quote in ~24 hrs. 2). Schedule a call with our production team to talk about your project, goals, timeline and budget. 3). Request access to our newest price sheet. 4). Fill out this questionnaire to help us learn about the details of your project. We'll follow up with a quote and details about your production timeline.
Still have questions about custom animation?
Do you have a question about custom animation that wasn't addressed in this FAQ? Use this form to send us your question and we'll follow up with an answer. We'll also post the question and answer to this page so other people can benefit from the knowledge.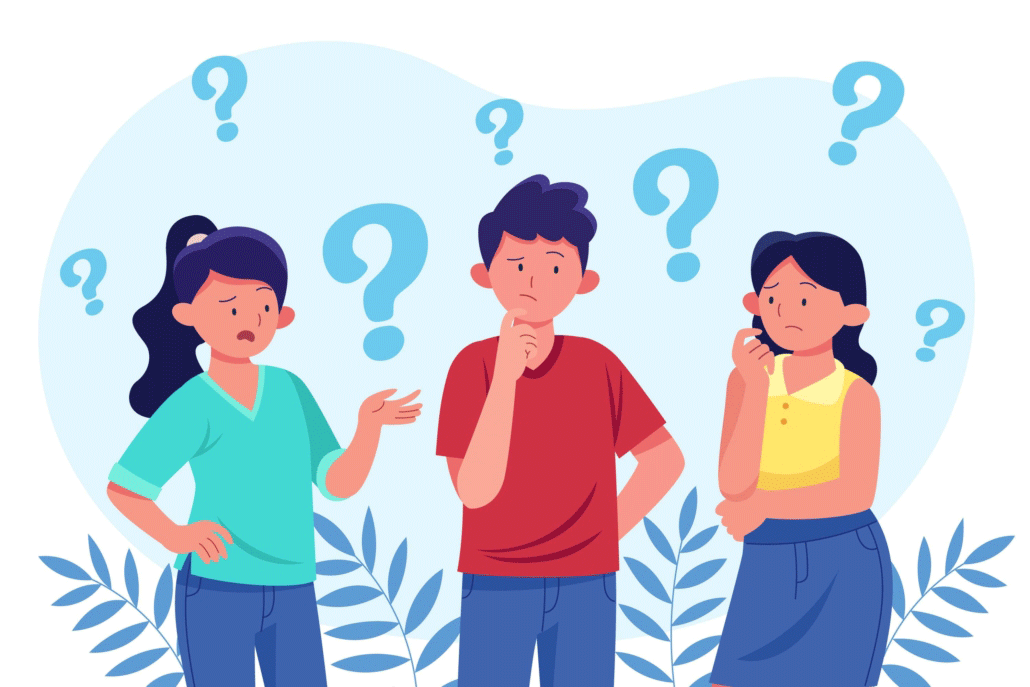 What is Video Igniter Animation?
Video Igniter Animation is an online animated video production service. By working with our team online, you can get your custom animated video produced faster and for less than hiring a brick and mortar animation studio.
We can help you create any kind of 2D animated video or 3D animation you can imagine.Check out our animated video portfolio!
Need help syndicating your animated video? Ask us about video promotion!
Watch our explainer video on our home page to learn more about how we can help you create an animated video. For examples of the kinds of animation our team can produce, check out the demo reel below:
Looking For A Custom Animation Production Company In The U.S.?
Video Igniter is headquartered in Seattle, Washington.
Custom Animation Success Stories & Testimonials
Don't just take our word for it – these testimonials highlight Video Igniter's reliability, creativity, flexibility and ability to deliver animations that exceed expectations. When you choose Video Igniter Animation, you can rest assured that you are working with a trusted and reputable studio.
"Video Igniter were very easy to work with and the entire process for creating and suggesting edits was seamless and stress-free. I would work with them again and would recommend to others looking to create a modern and stylish explainer video."
Clair Simpson – VP Marketing, Repool.com
"I run a video production company and outsource animation. The team at Video Igniter did a great job in taking the concept I very crudely drew out and making it into a beautiful animation. The review process was easy and their turnaround time was very quick. I'd def recommend them if you're looking for an animation project."
Pat Henderson – Founder, Path8 Productions
"Video Igniter offered us the critical combination of creative value, clear communication, and patience with stakeholder feedback. We ended up with truly high-quality design assets for our video series largely due to the extra level of commitment — and the right balance of efficiencies with flexibility in the process when called for."
Larry Schlessinger – Sr. Creative Program Manager, Amazon Web Services
"Video Igniter came to us with a number of creative and engaging ideas and were able to create an exciting, impactful video in a short period of time. And the best part was that it cost much less than other options of similar quality. The video they made is a great marketing tool for us."
Alex Raymond – Founder, Kapta Systems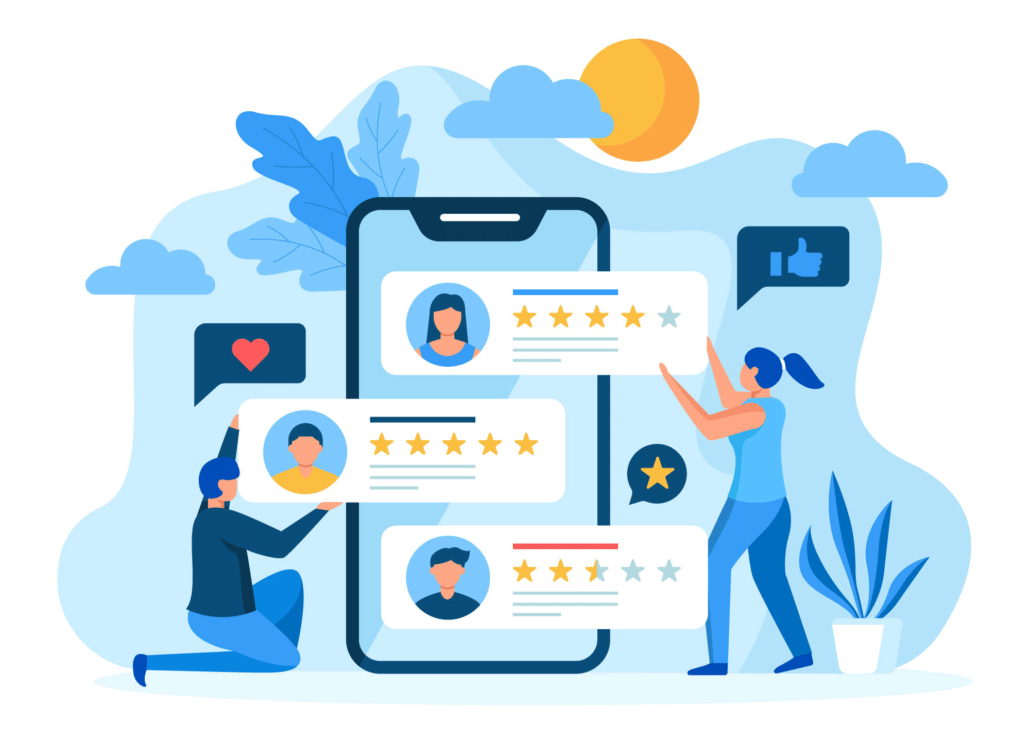 Ready to make your custom animation? Get in touch!
Schedule a call with our production team to discuss your animated video project.
Get a quote for us to create your animated video.
Request access to our newest price sheet.
Create your Video Igniter account, fill out a creative brief for your video and we'll begin production as soon as we receive your production deposit.

https://videoigniter.com/wp-content/uploads/2023/10/Custom-Animation.svg
77.7
87.7
videoigniteradmin
/wp-content/uploads/2020/02/logo-v2.svg
videoigniteradmin
2023-10-12 20:38:58
2023-12-01 22:58:25
Custom Animation: Learn How Custom Animations Are Made