Maximizing Your Brand's Potential with Animated Video Marketing and Video Igniter
With the digital world continuously evolving, businesses are constantly seeking new ways to stand out. The importance of animated video marketing can no longer be understated. Animated videos are a potent medium that captures your audience's attention, conveys complex messages in a simple way and drives consumer engagement. In this article, we'll shed light on why companies are turning to Video Igniter to help them create and promote animated marketing videos. Our primary goal is to help you understand the power of animated video marketing and how Video Igniter can be your go-to production service for making the most out of this content marketing strategy.
What is Video Igniter?
Video Igniter is a cutting-edge video production platform designed to help you create high-quality, professional animated videos for advertising, marketing, and educational purposes. Even if you have zero video production experience, our production process ensures you end up with a custom branded marketing video that makes your messages memorable.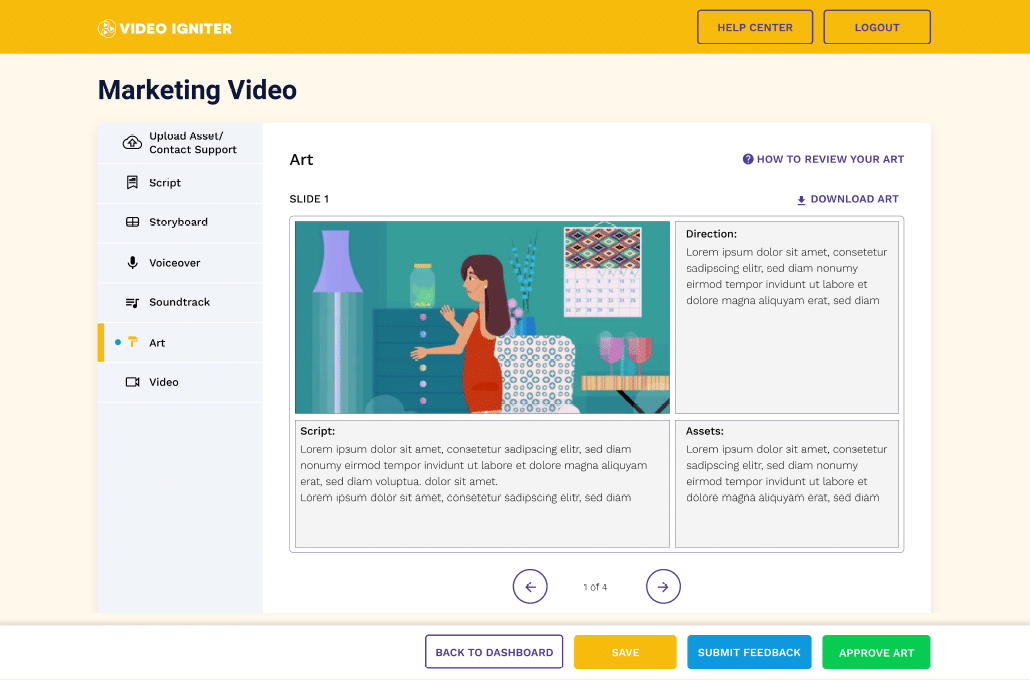 The team behind Video Igniter is comprised of experienced animators, voiceover artists, and marketing experts, all dedicated to helping you create compelling videos.
Video Igniter's online video production platform is designed to streamline your production experience to make it faster, easier and more affordable to produce high quality, custom animated content.
Benefits of Video Igniter for Animated Video Marketing
The benefits of using Video Igniter for your animated video marketing are manifold:
1. Create Engaging and Informative Animated Videos
Video Igniter enables you to create engaging, informative, and entertaining animated videos with ease. Our skilled team of animators and storytellers ensure that your message is presented in the most effective way possible.
2. Enhancing Brand Visibility and Awareness
Animated videos created with Video Igniter can significantly enhance your brand's visibility and awareness. Animated videos provide a memorable way to present your brand to your audience, helping your business stand out in the competitive digital landscape.
3. Increasing Customer Engagement
Videos are known to increase customer engagement, and animated videos take this one step further. With Video Igniter, you can create animated videos that resonate with your audience, encouraging them to interact with your brand and share your content.
4. Driving Conversion Rates
Animated videos are not just about engagement; they are powerful tools for driving sales and conversions. Video Igniter will help you create compelling call-to-actions within your videos, leading to higher conversion rates.
5. Creating Educational and Instructional Videos
Video Igniter is also a fantastic tool for creating educational and instructional videos. Our easy-to-use platform enables you to create videos that present complex information in a simple, digestible format, increasing the effectiveness of your educational content.
How to Use Video Igniter for Animated Video Marketing
Using Video Igniter for animated video marketing is a straightforward process:
1. Describe The Animated Video You Want To Create
Start by getting a quote, scheduling a call with Video Igniter's production team or creating an account and filling out a creative brief describing the video you want to create.
2. Develop Your Animated Video Script & Storyboard
Video Igniter will learn more about your company, key messages and target audience. Then, our team of professional script writers and storyboard artists will create a script and storyboard for your animated marketing video. You get an opportunity to review them and request revisions before we proceed with production.
3. Choose An Animation Style that Match Your Message
Next, Video Igniter's art team will develop custom concept art for your animated marketing video. You get to collaborate with our art director to refine your preferred visual concept.

Then we will develop all of the illustrations for your animated marketing video. You get an opportunity to review all of the art and request revisions before approving the art for your video. Video Igniter offers unlimited revisions for simple and standard animation projects in order to ensure you get the perfect visual style for your brand.
4. Animation
Once your illustrations and voiceover are approved, Video Igniter's team of professional animators creates your custom animated video.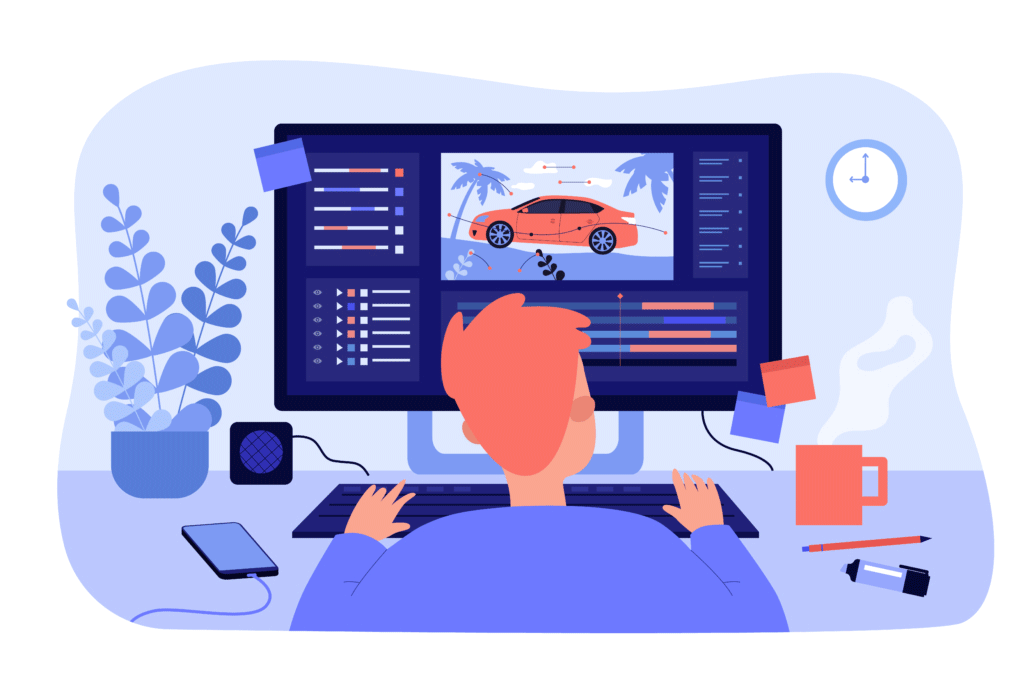 5. Previewing and Making Adjustments
Before rendering the final draft of your video, preview it to ensure everything is as per your liking. Video Igniter allows for easy adjustments, ensuring your final video is perfect.
6. Video Marketing, Promotion, Syndication and Optimization
Now that your video is complete, it's time to get it out into the world so that you can start generating awareness, leads and sales. Video Igniter can help you promote your vide to your target audience, syndicate on platforms where your audience is, and we'll even help you optimize your video so that its conversion rate improves over time. Want to learn more? Get in touch with our team via our 'Get a Quote' form or schedule a call with our production team.
Examples of Animated Marketing Videos Created with Video Igniter
Hundreds of tech startups, large corporations, agencies and video production companies use Video Igniter to create animated marketing videos. Here's a handful of examples of the kind of quality you can expect when you work with Video Igniter to create marketing videos that support your business's objectives:
Animated Video Marketing Wrap Up
Animated video marketing is a powerful tool in the digital marketing landscape, and Video Igniter is the ideal platform to create these videos. Its features are designed to help you create engaging, informative, and high-quality animated videos that not only increase your brand visibility but also drive conversions.
If you're looking to boost your animated video marketing efforts, give Video Igniter a try. Its user-friendly interface, limitless customization options, and high-quality output make it a top choice for businesses of all sizes.
As we conclude, remember the importance of animated video marketing in today's digital world. It is an engaging, memorable, and highly effective way to communicate your brand's message and values. And with a tool like Video Igniter, the task becomes a lot easier and enjoyable. Harness the power of animated video marketing with Video Igniter and unlock your brand's full digital potential.
Still have questions about animated video marketing?
Do you have a question about animated video marketing that wasn't addressed in this FAQ? Use this form to send us your question and we'll follow up with an answer. We'll also post the question and answer to this page so other people can benefit from the knowledge.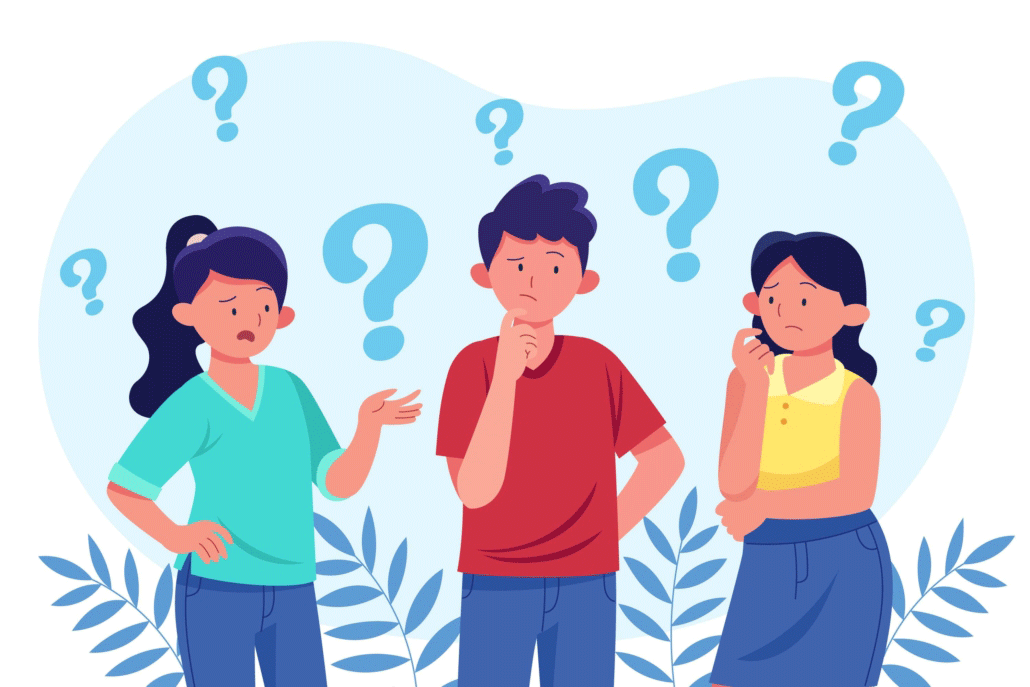 What is Video Igniter Animation?
Video Igniter Animation is an online animated video production service. By working with our team online, you can get your custom animated video produced faster and for less than hiring a brick and mortar animation studio.
We can help you create any kind of 2D animated video or 3D animation you can imagine. Check out our animated video portfolio!
Need help syndicating your animated video? Ask us about video promotion!
Watch our explainer video on our home page to learn more about how we can help you create an animated video. For examples of the kinds of animation our team can produce, check out the demo reel below:
Looking For An Animated Video Company In The U.S.?
Video Igniter is headquartered in Seattle, Washington.
Success Stories & Testimonials
"Video Igniter offered us the critical combination of creative value, clear communication, and patience with stakeholder feedback. We ended up with truly high-quality design assets for our video series largely due to the extra level of commitment — and the right balance of efficiencies with flexibility in the process when called for."
Larry Schlessinger – Sr. Creative Program Manager, Amazon Web Services
"Video Igniter came to us with a number of creative and engaging ideas and were able to create an exciting, impactful video in a short period of time. And the best part was that it cost much less than other options of similar quality. The video they made is a great marketing tool for us."
Alex Raymond – Founder, Kapta Systems
"I am beyond satisfied with my experience with Video Igniter. The first drafts of the work were almost exactly what I had in my head when developing the concept. After that each step along the way was seamless until arriving at a perfect finished product. And all this at a tremendous value. Anyone who has considered creating a marketing video should check out Video Igniter."
Anonymous Customer Feedback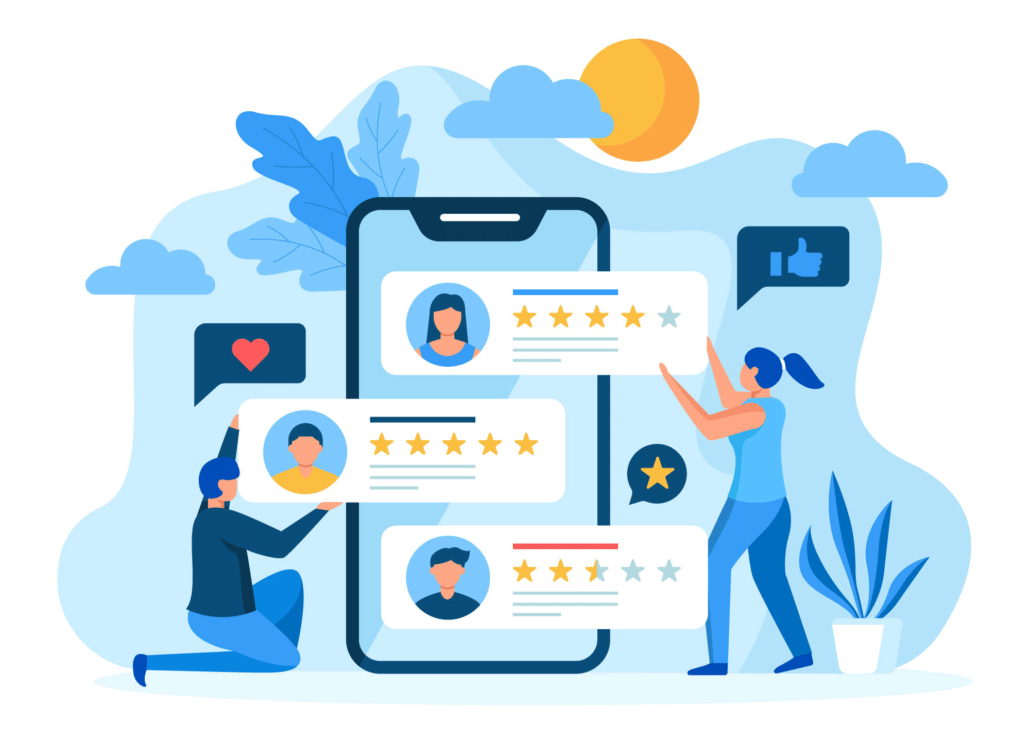 Get in touch about animated video marketing!
Schedule a call with our production team to discuss your animated video project.
Get a quote for us to create your animated video.
Request access to our newest price sheet.
Create your Video Igniter account, fill out a creative brief for your video and we'll begin production as soon as we receive your production deposit.

https://videoigniter.com/wp-content/uploads/2023/08/Animated-Video-Marketing.svg
77.7
87.7
videoigniteradmin
/wp-content/uploads/2020/02/logo-v2.svg
videoigniteradmin
2023-08-03 16:54:23
2023-08-03 16:59:46
Maximizing Your Brand's Potential with Animated Video Marketing and Video Igniter