Do you want to make an animated gif but aren't sure how to even get started? In this FAQ, we answer the questions you've sent in about making animated GIFs, including:
What are the different ways to make animated GIFs?
How to make a custom animated GIF?
How long does it take to make one?
What do they cost to make?
…and more!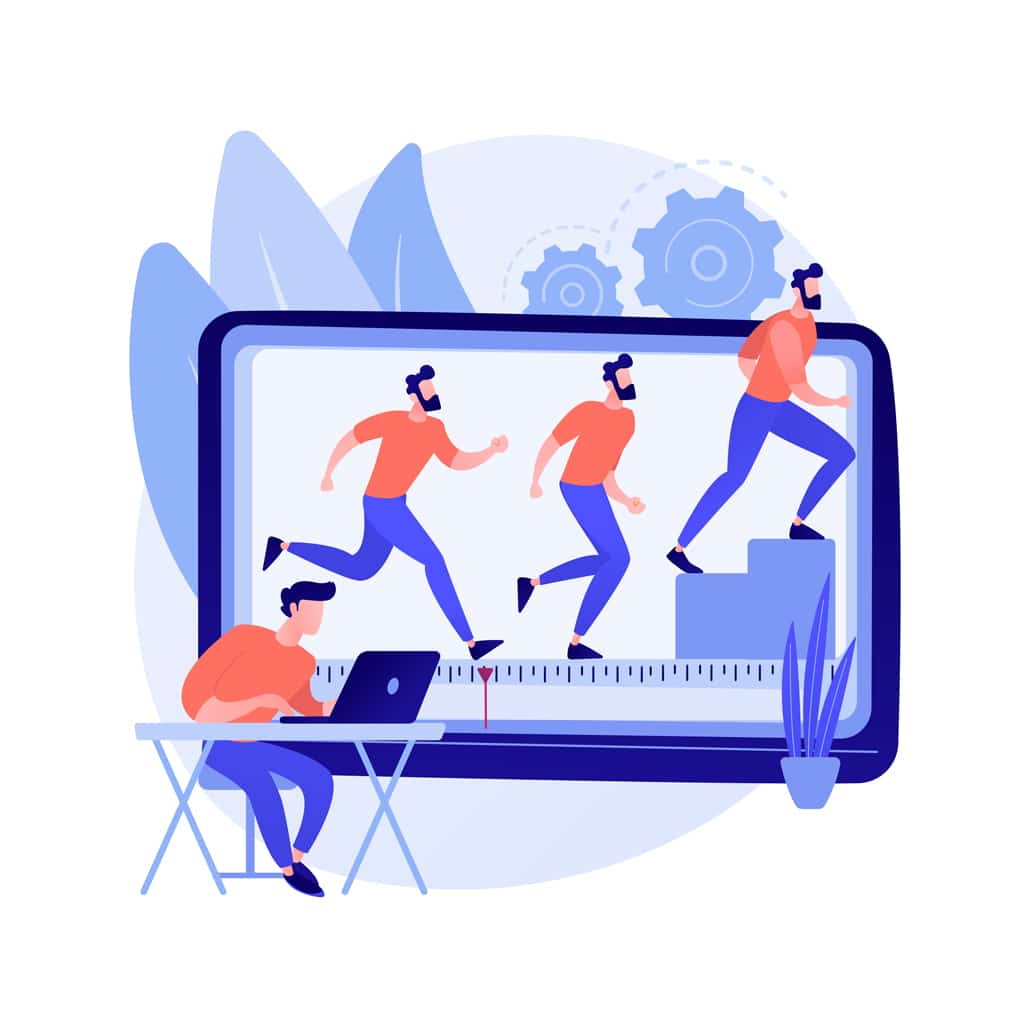 What are the different ways to make animated GIFs?
Online DIY Animation Apps
There's a handful of online animated video making services you can use to create short animated clips and then convert those video files into animated GIFs. Canva and Powtoon offer vast libraries of pre-existing content (characters, background scenes, objects, text effects, etc) that you can combine together using their online editing platform to create your own animated GIFs.
Professional Animation Software
Custom animated GIFs are created using professional animation programs like Adobe After Effects, Blender, Cinema 4D, and many others. You can learn how to use these programs to make custom animations and export the files as GIFs.
However, the learning curve is steep! It'll take you a while to get a handle on things and understand how to create what you want to create. If you want to make a custom animated GIF but don't have the time, patience or interest in learning how to make them yourself, you can always hire a freelancer, animation studio or Video Igniter to create them for you.
To learn more about how to create custom GIFs, scroll down to the section titled, "How To Make A Custom Animated GIF?"
Video -> Animated GIF Converter
If you want to create a 'live action' animated GIF – that is, a filmed video that is converted into an animated GIF file format, there are several free online tools you can use. GIPHY's GIF conversion tool enables you to upload a video and quickly convert it into an animated GIF. You can also add motion graphic text animations on top of the video before exporting your GIF.
Animated GIF Example
(We're only showing you one low resolution version of a GIF with a reduced frame rate and a ton of file compression because the full definition GIFs make this page load too slowly. Want to see the full HD GIF and other GIFs we've made? Use this form to get in touch with us.)
What do people use animated GIFs for?
Animated Memes
Most animated GIFs we see online are used as comedic or dramatic memetic responses to things people post online. They are better at visually expressing strong emotions compared to simple emojis like:    :)    :(    :/   .
NFTs
NFTs or "Non-Fungible Tokens" are digital 1 of 1 items – NFTs are a way companies use blockchain technology to create scarcity and rarity for digital items. An NFT can be the official deed to your house, a legal agreement, a video of a popular moment in sports history and even, an animated GIF.
Animated NFTs are a way for digital motion design artists to sell their original works in a way that enables the buyer to prove they are the official owner of that art and not simply someone who got a screen recording or 'right clicked and saved a copy' of the NFT to their computer. This way, the original piece of motion art can prove it's authenticity when and if it gets sold again.
Looping Animated Instructions and Diagrams
Some instructions, diagrams and charts are created as animated looping GIFs to help people visualize and understand all the steps in a process.
Promos & Ads
Everything from product launches to coupons and music festival lineup announcements are being produced as animated videos and GIFs to make their message stand out visually.
How to make a custom animated GIF?
Pick a producer for your animation project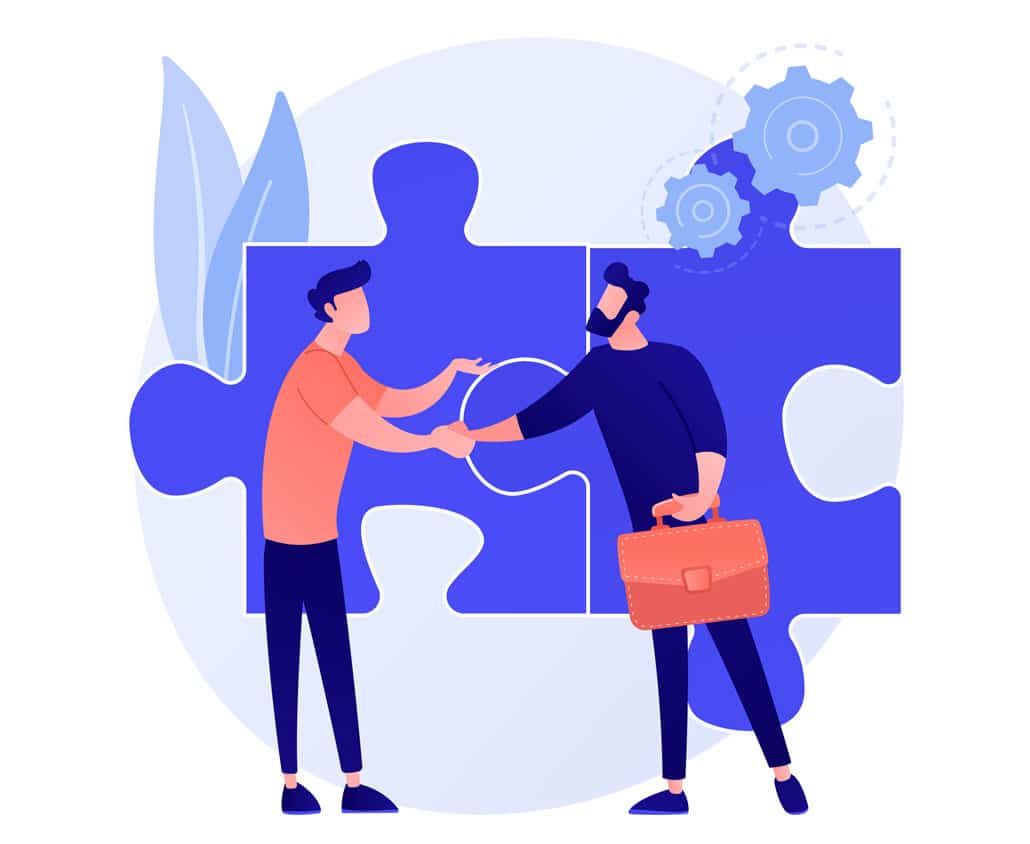 Picking the right animation studio or animated video production company to help you create your animated GIF is an important part of the production process. VideoIgniter.com can help you create your custom animated GIF – or you can check out these resources to help you pick an animation production partner:
Review the pre-production check list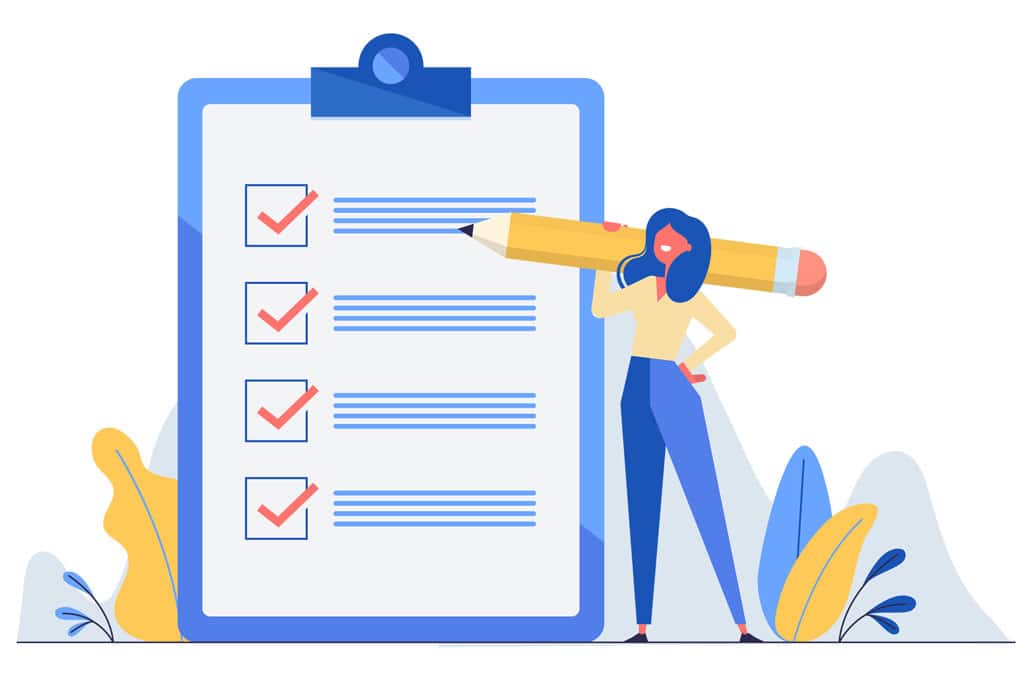 Even though animated GIF projects are shorter than a normal animated video project, we still recommend you review the pre-production checklist before production begins. This list includes all of the files and notes you should organize for your animation producer before production officially kicks off.
Questionnaire/Kick off Call
After you've paid a deposit to begin production, we will send you a questionnaire and or schedule a kickoff call with you to make sure we fully understand the project you want us to create. This is your opportunity to tell us important details like:
What is the purpose of the animated GIF?
What do you want to show in your GIF?
What visual style we should use?
Who is your target audience?
Draft the concept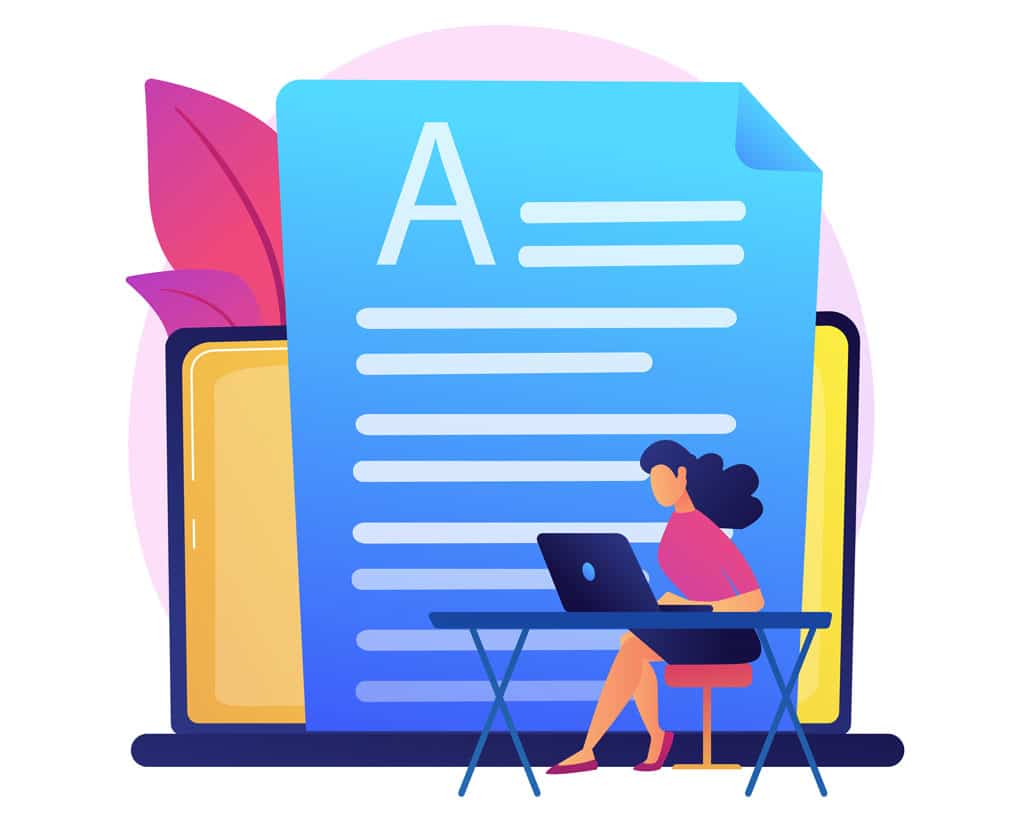 Now that we have an understanding of what kind of animated GIF you want us to create, our creative team will develop the concept further. Then, they'll write up a summary of what they plan to produce and run it by you to ensure we're on the right track. You can request revisions if necessary.
Storyboard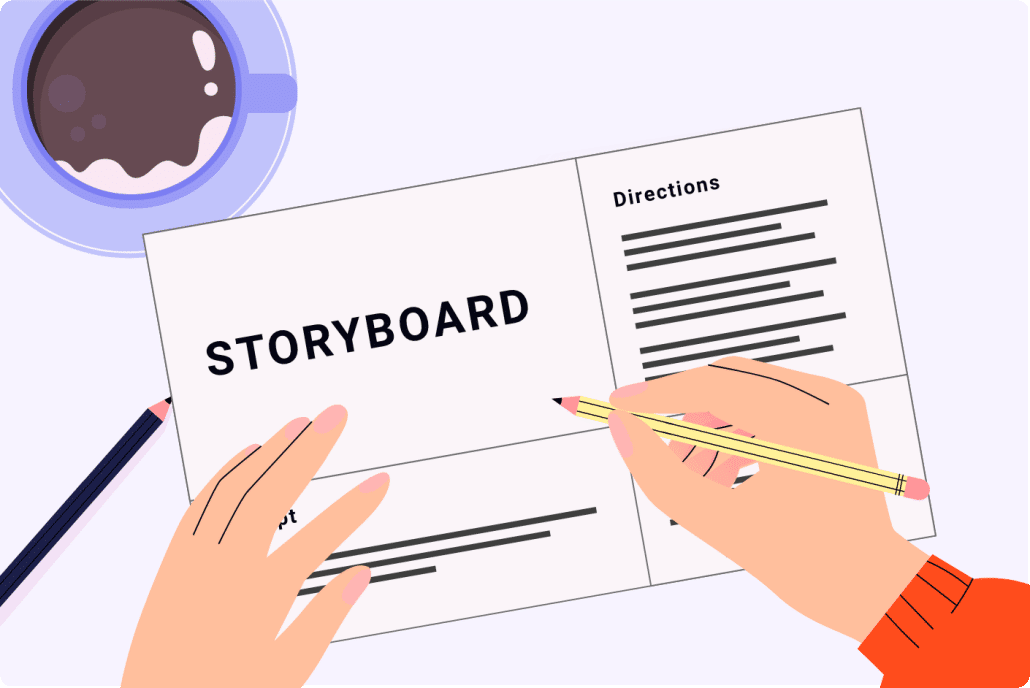 After the concept is approved, we'll develop the storyboard for your animation. The storyboard is a document that explains what the illustrators and animators are supposed to create. Each page of the storyboard includes a rough mockup of the scene, a description of the visuals, and directions for the animators to understand what motion design they are supposed to create.
If you need to show specific details in your animated GIF, be sure those instructions are included in the storyboard so that the illustrators and animators know exactly what you want them to create.
Illustrations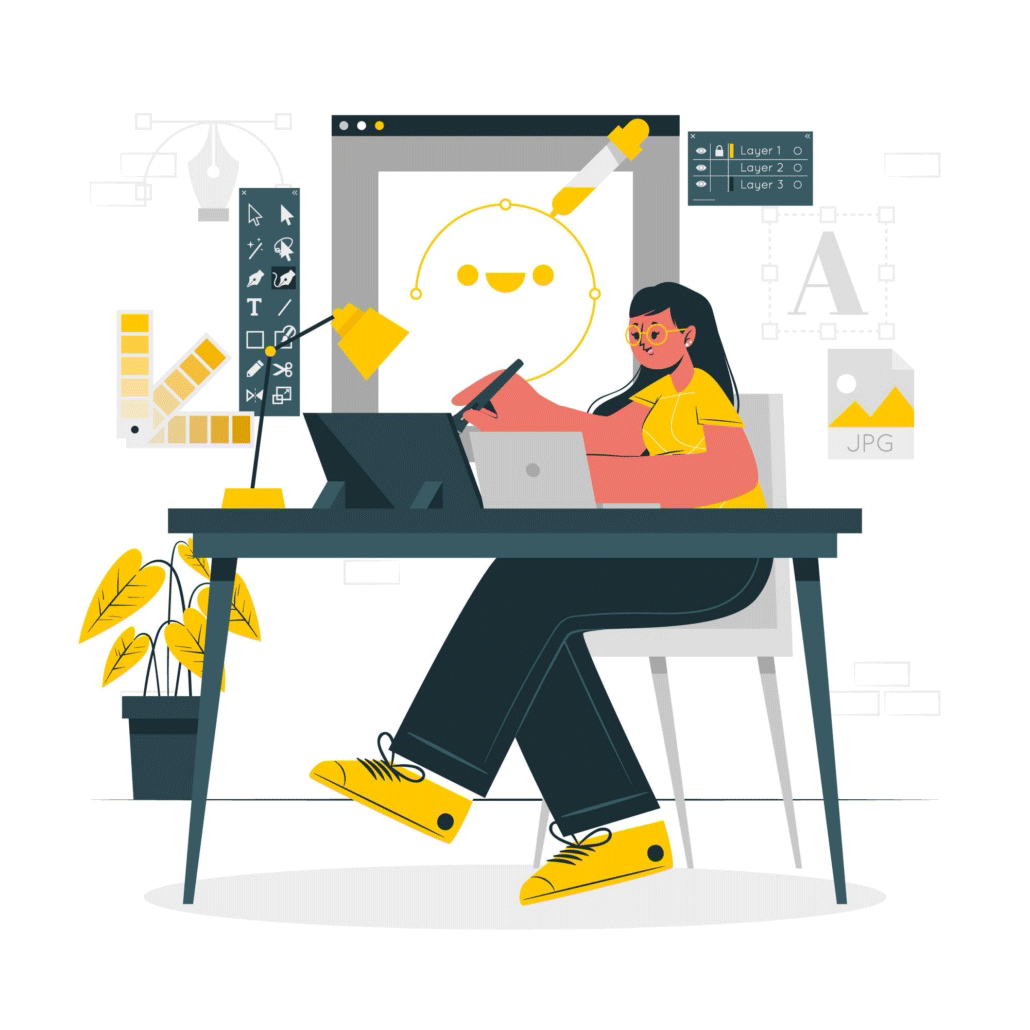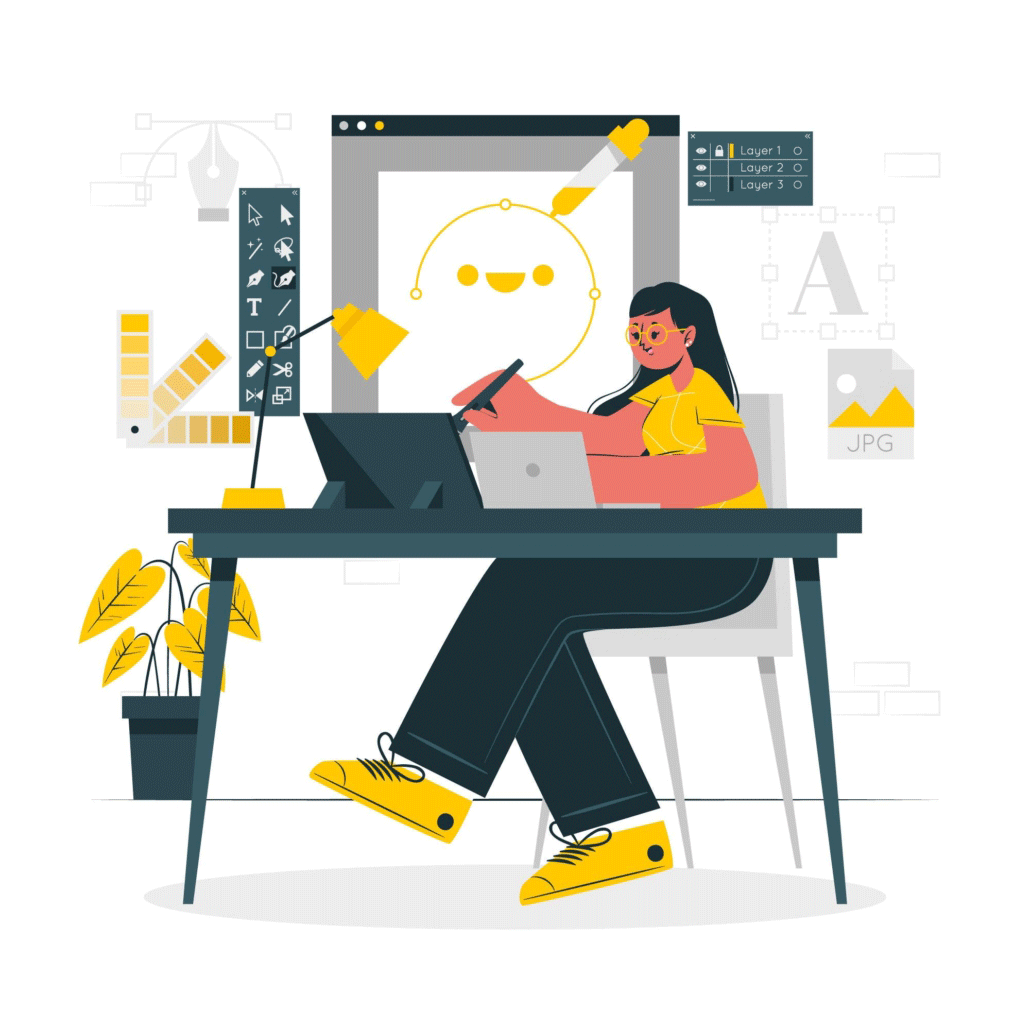 Now that the storyboard is approved, our team will develop illustrations for your animated GIF. You get an opportunity to review the art and request revisions.
Animation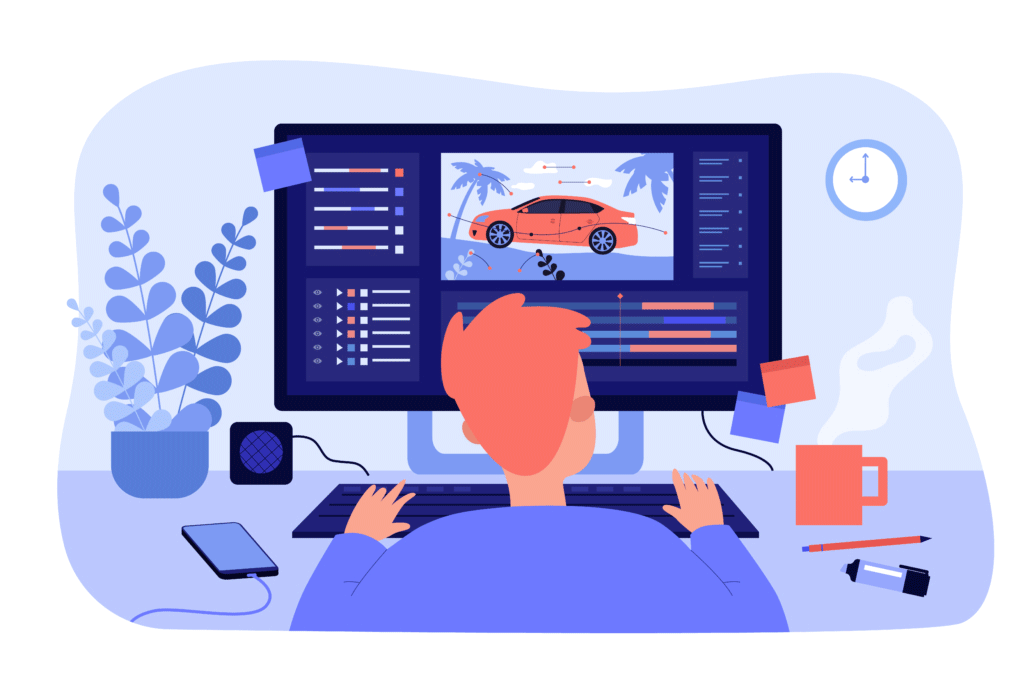 Once the art is approved, our team can animate your GIF! Give it a review with your team and let us know if you want us to make any final revisions.
How long does it take to make an animated GIF?
Depends on the style, length and amount of detail in your GIF. Some animated GIFs can be made in a few days. Others may take a week or more (usually for 3D animated GIFs).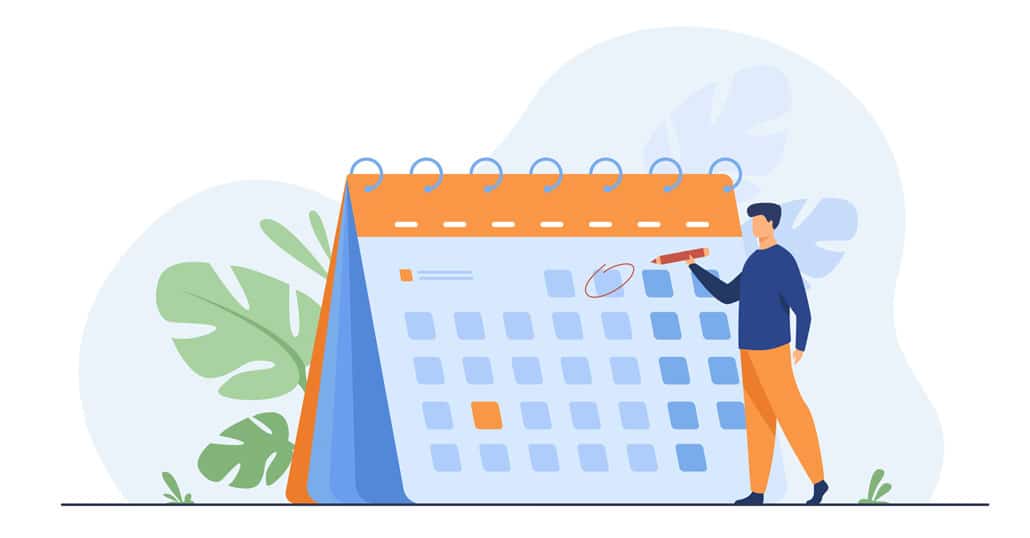 What does it cost to make a custom animated GIF?
This is a tough question to answer. It depends on how complex your GIF is. It could be under a hundred dollars for something simple or several thousand dollars for an animated GIF with detailed frame-by-frame hand-drawn animation. Click here to get a quote for your animated GIF.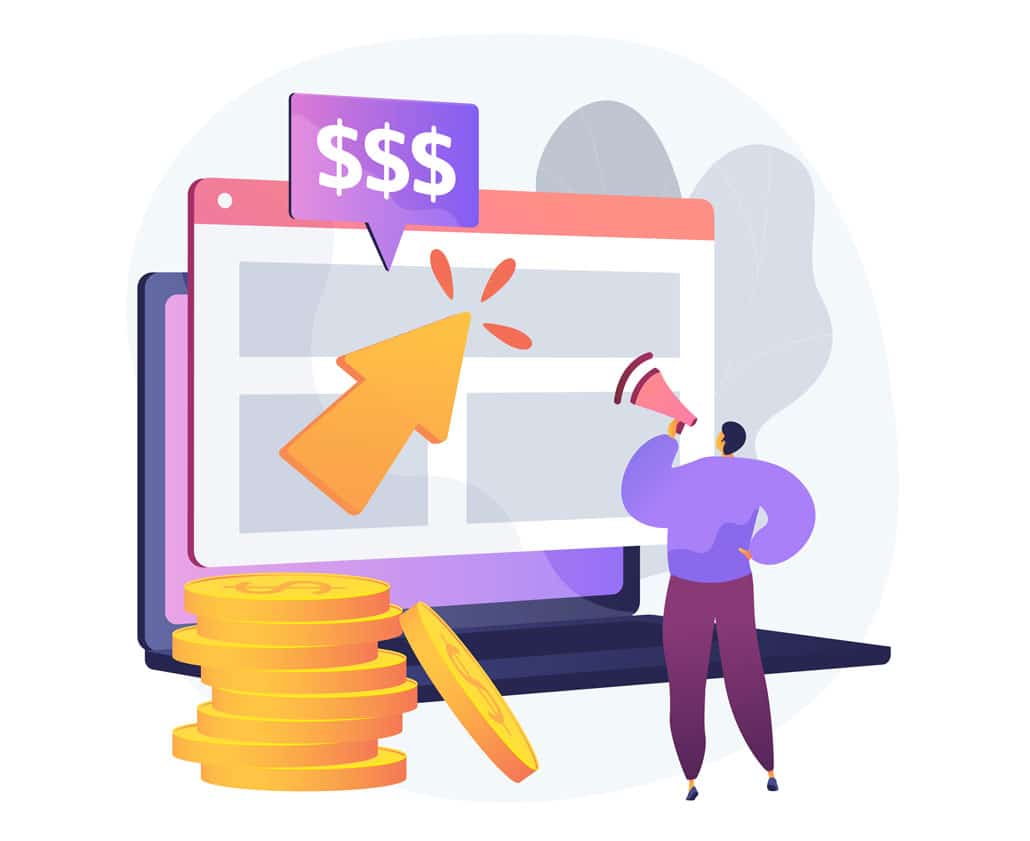 Tips to save money on your GIF's production cost
Provide a detailed writeup of what you want the animation team to create.
Create the storyboard for the GIF you want us to create.
Consider letting your production team use stock icons to help lower the cost.
Provide existing brand assets that can be used in the GIF so that all the art doesn't need to be created from scratch.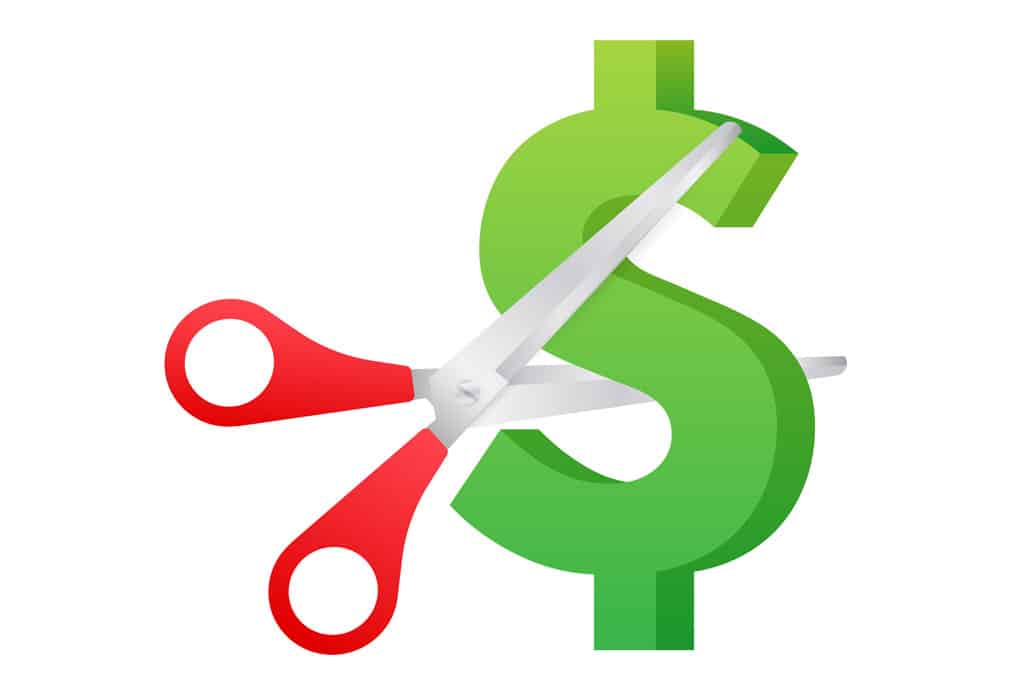 Still have questions about animated GIFs?
Do you have a question about animated GIFs that wasn't addressed in this FAQ? Use this form to send us your question and we'll follow up with an answer. We'll also post the question and answer to this page so other people can benefit from the knowledge.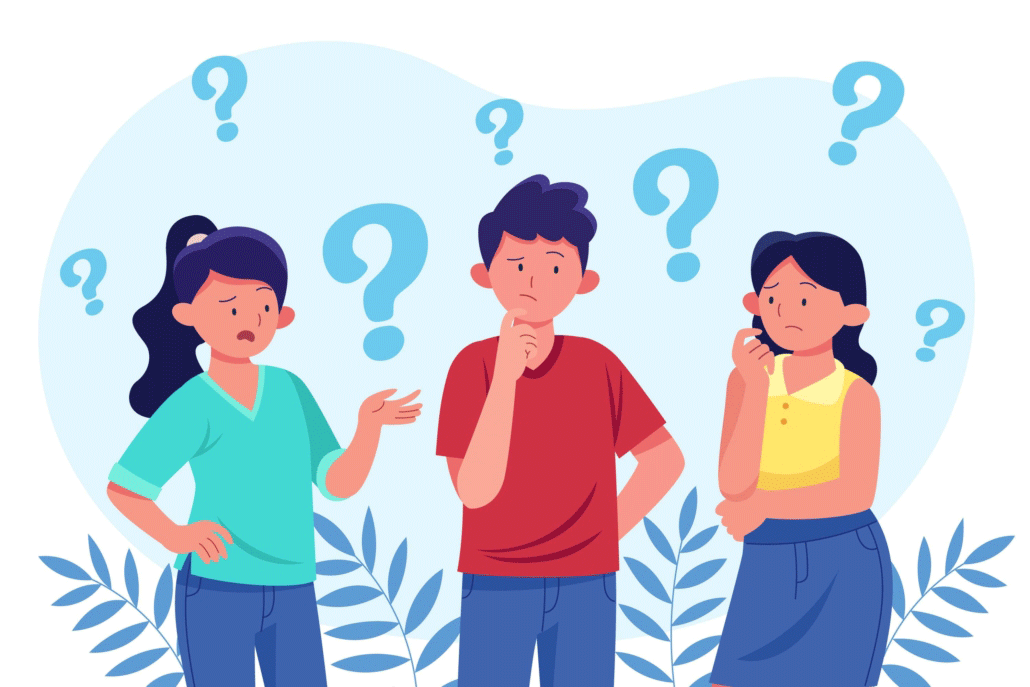 What is Video Igniter Animation?
Video Igniter Animation is an online animated video production service that can be used to make custom animated GIFs. By working with our team online, you can get your custom animated video produced faster and for less than hiring a brick and mortar animation studio.
We can help you create any kind of 2D animated video or 3D animation you can imagine. Check out our animated video portfolio!
Need help syndicating your animated video? Ask us about video promotion!
Watch our explainer video to learn more about how we can help you create an animated video for your business or check out our demo reel below.
Looking For An Animated Video Production Company In The U.S.?
Video Igniter is headquartered in Seattle, Washington.
Success Stories & Testimonials
"Video Igniter offered us the critical combination of creative value, clear communication, and patience with stakeholder feedback. We ended up with truly high-quality design assets for our video series largely due to the extra level of commitment — and the right balance of efficiencies with flexibility in the process when called for."
Larry Schlessinger – Sr. Creative Program Manager, Amazon Web Services
"Video Igniter came to us with a number of creative and engaging ideas and were able to create an exciting, impactful video in a short period of time. And the best part was that it cost much less than other options of similar quality. The video they made is a great marketing tool for us."
Alex Raymond – Founder, Kapta Systems
"I am beyond satisfied with my experience with Video Igniter. The first drafts of the work were almost exactly what I had in my head when developing the concept. After that each step along the way was seamless until arriving at a perfect finished product. And all this at a tremendous value. Anyone who has considered creating a marketing video should check out Video Igniter."
Anonymous Customer Feedback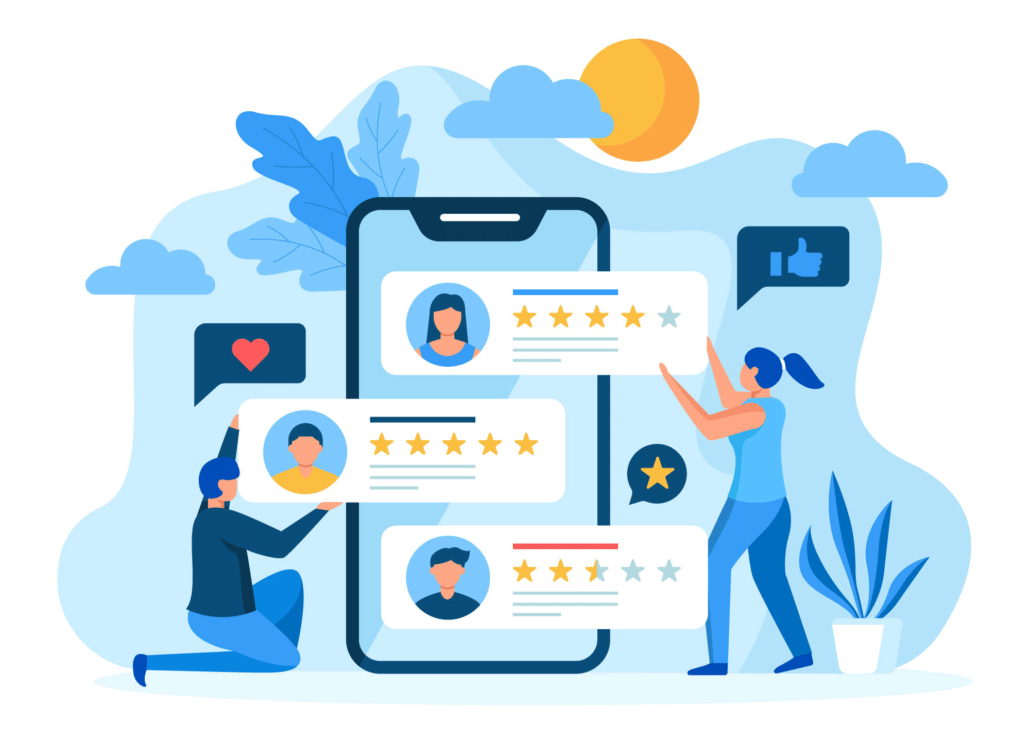 Get in touch!
Schedule a call with our production team to discuss your animated GIF project.
Get a quote for us to create your animated GIF.
Request access to our newest price sheet.
Create your Video Igniter account, fill out a creative brief, and we'll start creating your animated GIF.

https://videoigniter.com/wp-content/uploads/2023/02/Animated-GIF.svg
77.66
87.74
videoigniteradmin
/wp-content/uploads/2020/02/logo-v2.svg
videoigniteradmin
2023-02-24 02:53:03
2023-08-04 19:57:16
Custom Animated GIF FAQ