Tips and FAQ for Hiring an Animator
Whether you're looking to hire an animator or an animation studio, there's a laundry list of things you should look for when selecting a producer for your animation. Take a look at our checklist of recommendations to help your animated video project get off to a strong start.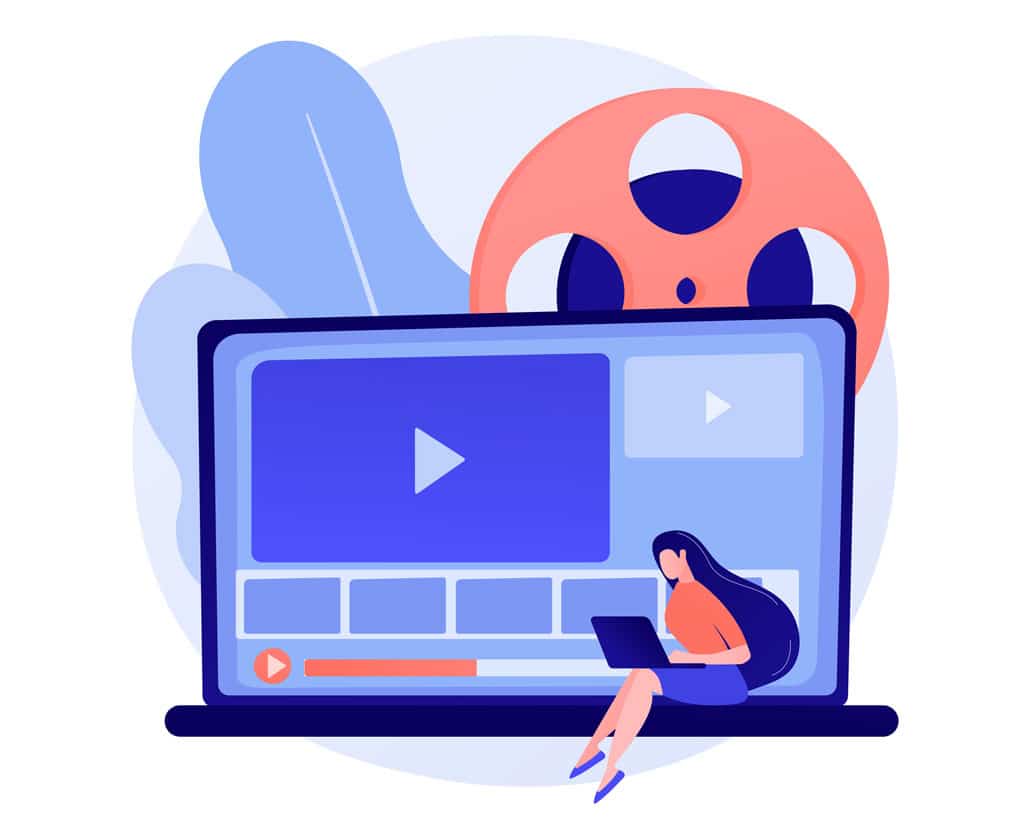 If you have a question about hiring an animator that isn't answered in this article, you can use our contact form to ask your question or click the image below to schedule a call with a member of our production team:

What to look for when hiring an animator?
Animation Style References
The most important thing you can do when looking to hire an animator is to check out examples of previous videos they've created. Does their work demonstrate their ability to make good design decisions? Are they able to produce an animation similar to the style you want for your video?
Project Availability
Check to see how many projects they take on at once and how your project will be prioritized relative to other projects. Will they have enough time to complete your video before your deadline?
Responsiveness
What are your expectations when it comes to customer service. Do you need the ability to collaborate with them in-person? Or can you work remotely? Are timezones going to be an issue?  How quickly do you expect a response from your animator? Make sure to discuss responsiveness and estimated turnaround times for your project.
Storytelling Ability
When hiring an animator, you'll want to make sure they're a competent storyteller. There are a lot of amazing visual artists out there that haven't connected the dots between the art of storytelling and the art of visual design. Make sure your animator of choice is able to make images that are appropriate for your story and enhances their presentation for the viewer.
Revisions Policy
Check to see what kind of revision policy your animator offers. If you aren't paying your animator by the hour, make sure you check to see how many revisions are included in the flat rate you were quoted for the project.
Audio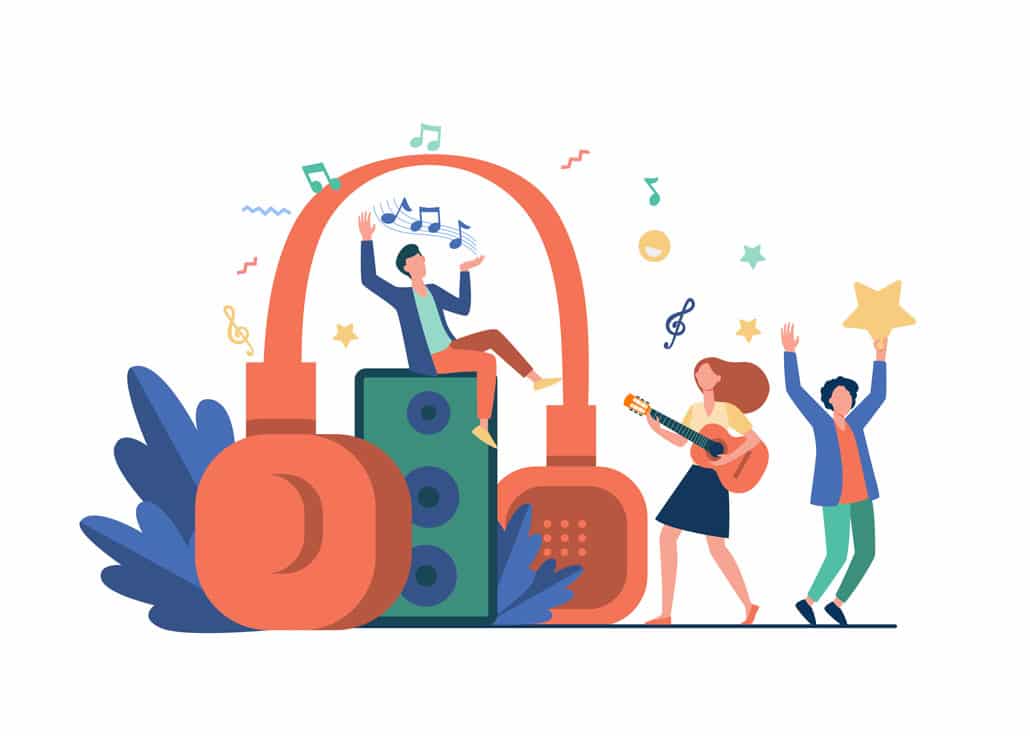 How's the audio in their videos? Do the voiceovers sound clean and professional? Does the background music enhance the video or distract you?
For more tips on what to look for when you want to hire an animator, check out this companion article:
https://videoigniter.com/9-things-to-look-for-when-hiring-an-animation-studio/
How to choose a producer for your custom animated video?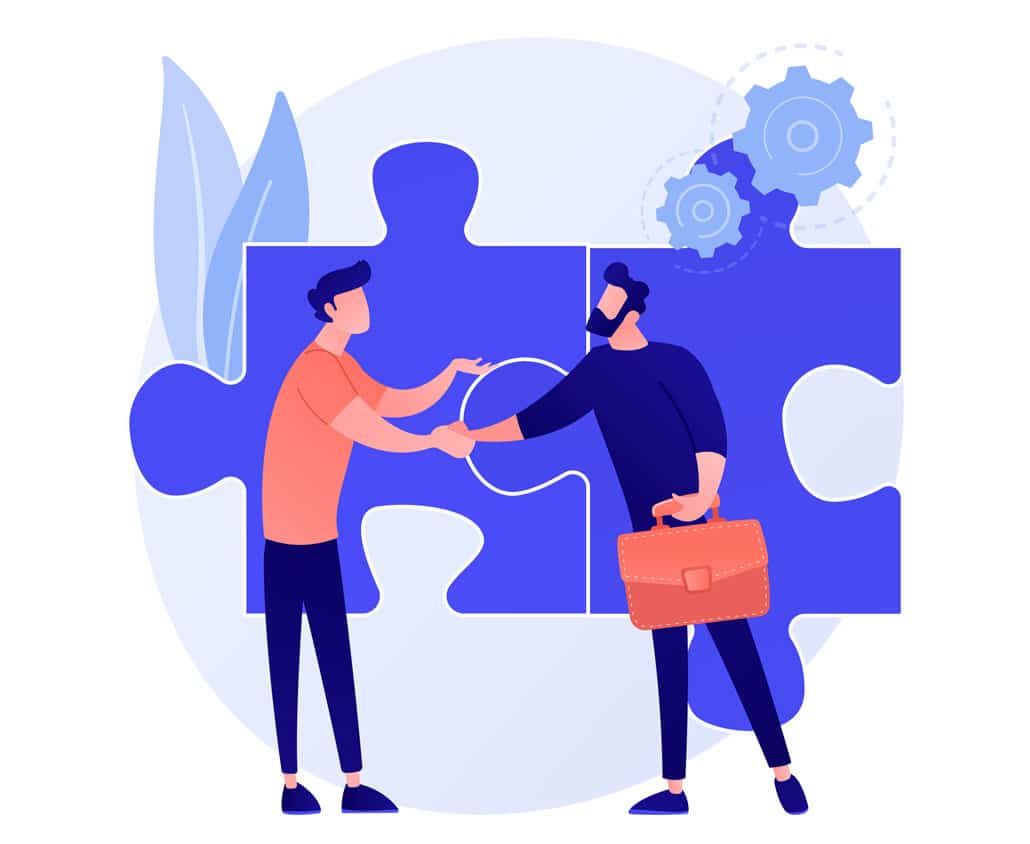 Looking for someone to make a custom animated video but not sure where to start? Whether you're looking to hire an animation studio, a freelance animator, or a production service like Video Igniter Animation, there are many factors to consider including: pricing, visual style, storytelling, customer service, production timelines and more. Here are some resources to help you figure out the right production option for your custom animated video:
– Pros and Cons of Different Animation Styles
– What's the difference between hiring an animation studio, vs a freelance animator vs Video Igniter?
– Considering making the animated video yourself? Learn about DIY options.
– What is Video Igniter Animation?
Difference between hiring a freelance animator vs an animation studio?
Cost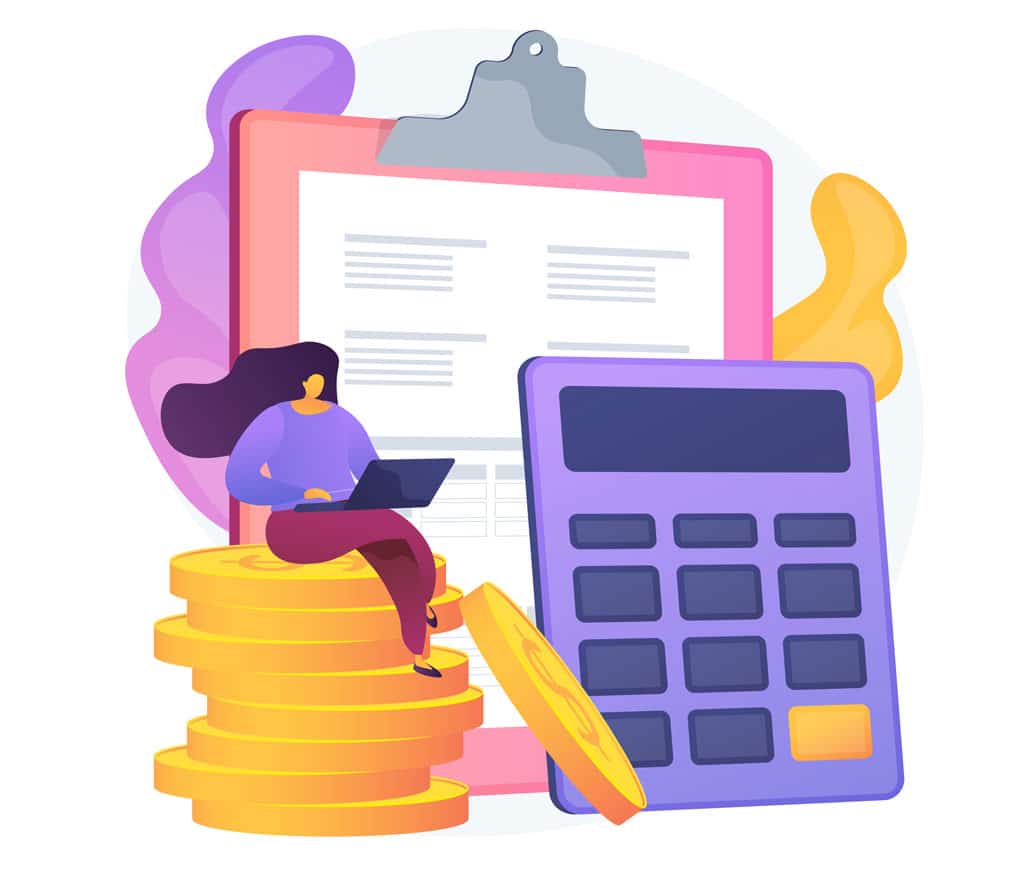 Freelance animators are often (but not always) cheaper to work with than a full animation studio. It all depends on the style and length of the animation you're hiring them to create. That, and the timeline…
Speed
… speaking of timelines, how quickly do you need your animated video? If you're looking for something relatively simple, a freelancer can create what you're looking for in a few hours, days or weeks. Studios are typically reserved for longer projects that require multiple people illustrating and designing so that the project can be completed in a reasonable amount of time.
Customer Service
Animation studios have more staff to handle client reviews and address questions so their animators and designers can continue working with minimal interruption. Freelancers make money when they're animating so they're more likely to request you send your revision notes in text form so they can easily digest them and make fixes in your animation. Some freelancers are willing to get on calls with clients to have more in depth discussions about how to create specific parts of your animation.
Artistic and technical ability
Freelance animators typically specialize in a few styles of animation and get really good at those. Animation studios are staffed with art directors that can develop new unique visual styles and coordinate a team around them to help execute on that unique artistic vision.
Hiring an animator can help you make videos like these examples
How long does it take a freelance animator to make an animation?
Custom animated videos take a lot of time and attention to produce. It takes about 2-4 weeks for a freelance animator to produce a 60 second animated video. To learn more about the animated video production process and how long each stage of production takes, check out this companion article:
What does an animator cost per hour?
Animators earn between $10-$150+/hr depending on their experience and technical skillsets. For your average corporate/business/startup animated promo video, expect to spend $25-$50/hr for a quality 2D animator.
How much does a 2D animator cost per hour?
Usually $20-$60/hour.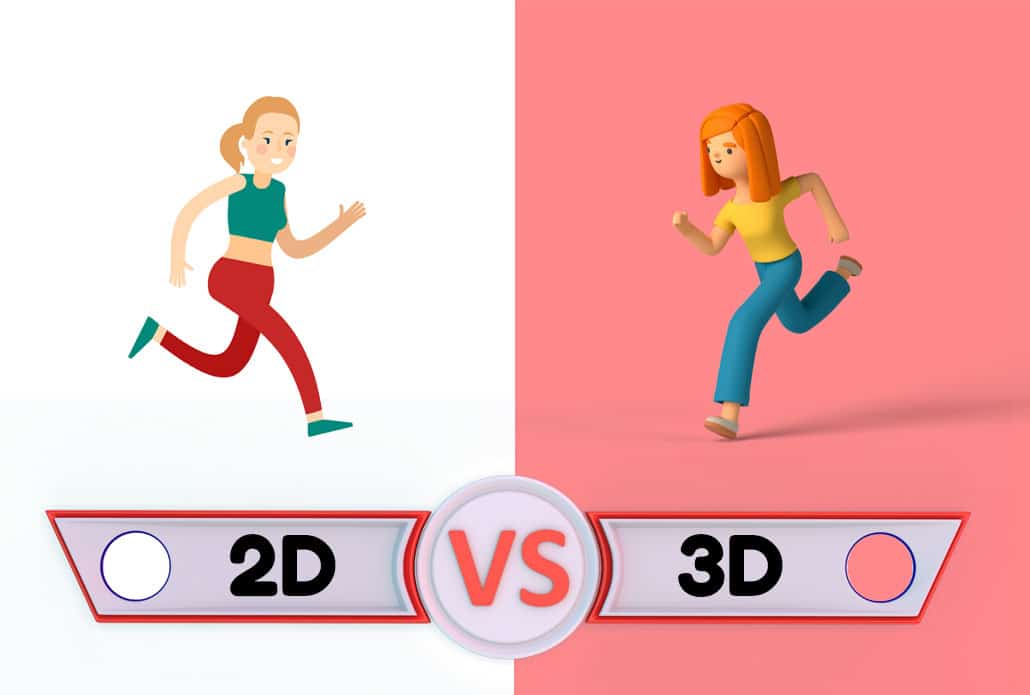 How much is a 3D animator per hour?
$25-$75+/hour. 3D animators can get substantially more expensive. Highly technical, complicated and detailed animations can easily cost over $100/hour to produce.
How to pay an animator?
Payment Methods
Animators love receiving prompt payment for their hard work. But fast payments usually means they need to sacrifice 2.9%-5%+ of their earnings to cover transaction costs when they receive payment. Some animators may ask you to cover this expense. Others may be open to receiving payment via check, bank transfer or crypto to avoid losing their earnings to cover transaction costs.
Payment Terms
Most animators and animation studios charge 50% of the estimated production cost before they begin working on an animation. The remainder of the project budget is due when the final draft is approved and before the unwatermarked version of the final draft is delivered to the client. The unwatermarked version of your animated video will be delivered after final payment is completed.
If you are hiring an animator for ongoing projects, have the animator log their hours and report them every two weeks for payment.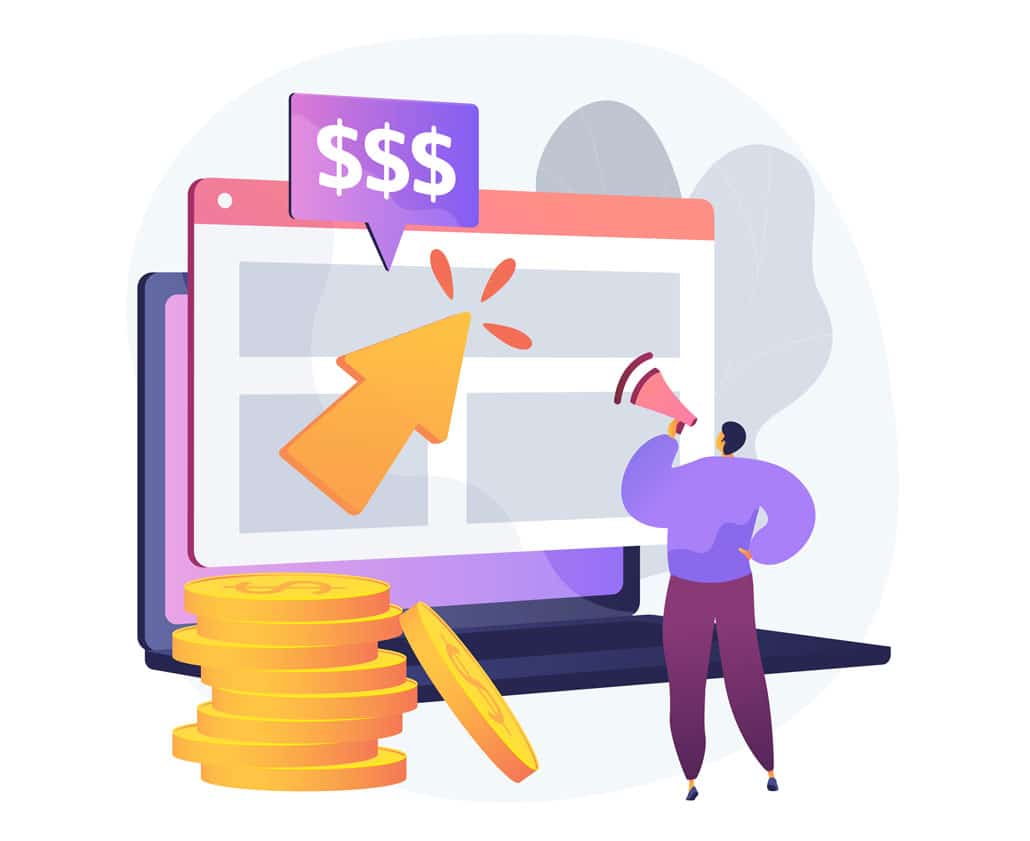 Flat rate vs Hourly
For shorter animated projects, it's common in the animation world for freelancers and studios to quote a flat rate for a project and instead of charging by the hour. Animations longer than a few minutes will more than likely be billed by the hour because it's too difficult to generate an accurate estimate for the number of labor hours required to create the video.
Extra Revisions
How many revisions does the animator allow for each phase of production? Most animators will cut you off at 1-2 revisions but some will be generous and allow a 3rd round of revisions for free. Whatever the situation is, make sure you two are in agreement about the production terms before you get started so that you don't end up with unexpected costs at the end of production.
How much does it cost to hire an animator to make an animated video?
If you're creating a 2D animated video, expect to spend between $1,000-$4,000 to cover the cost of animating a 60 second video.  Illustration can add another $750-$2,000+ per minute of animation. 3D animated videos easily cost 2-3x as much because additional people are needed to create 3D models for characters, scenes and objects and make them look lifelike.
Tips to keep your animated video production budget low
Consider the following budget-saving tips to keep your animated video production cost down.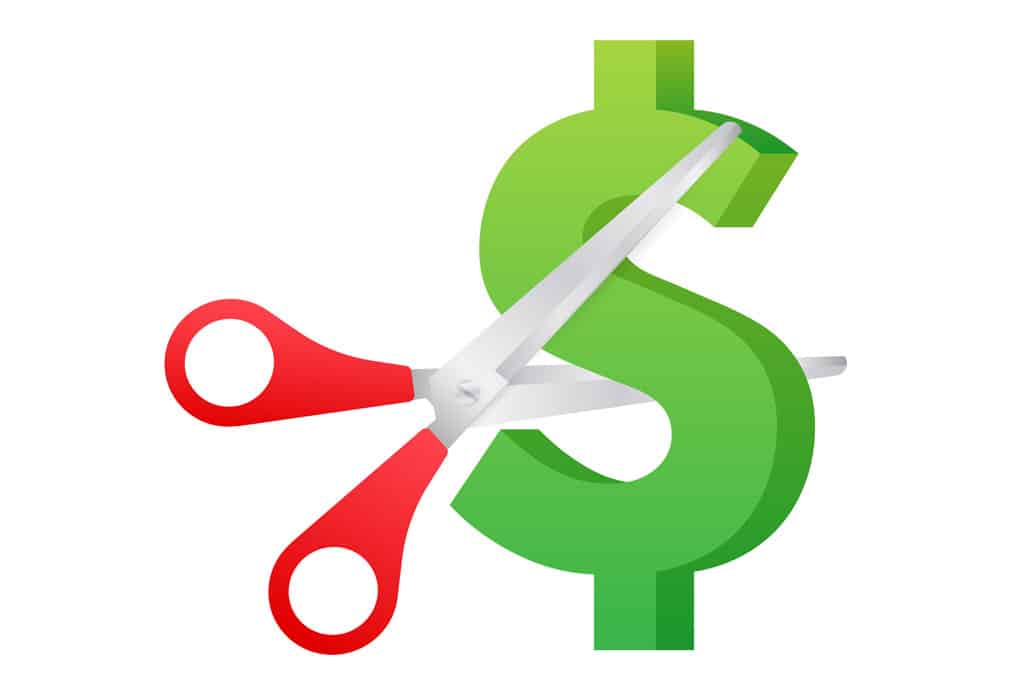 Create your script
You can save hundreds or thousands of dollars off your production budget by writing the script for your animated video. Freelance animators and animation studios are capable of helping you craft your script. However, as the originator of the idea for a video, the heart of the story is in your mind. You have the best chance of creating a first draft that will articulate the story you want to present. Don't worry about making your script perfect. If you can provide the first draft of your script, your animation team can help you make it production-ready and you can still save some money on your production budget.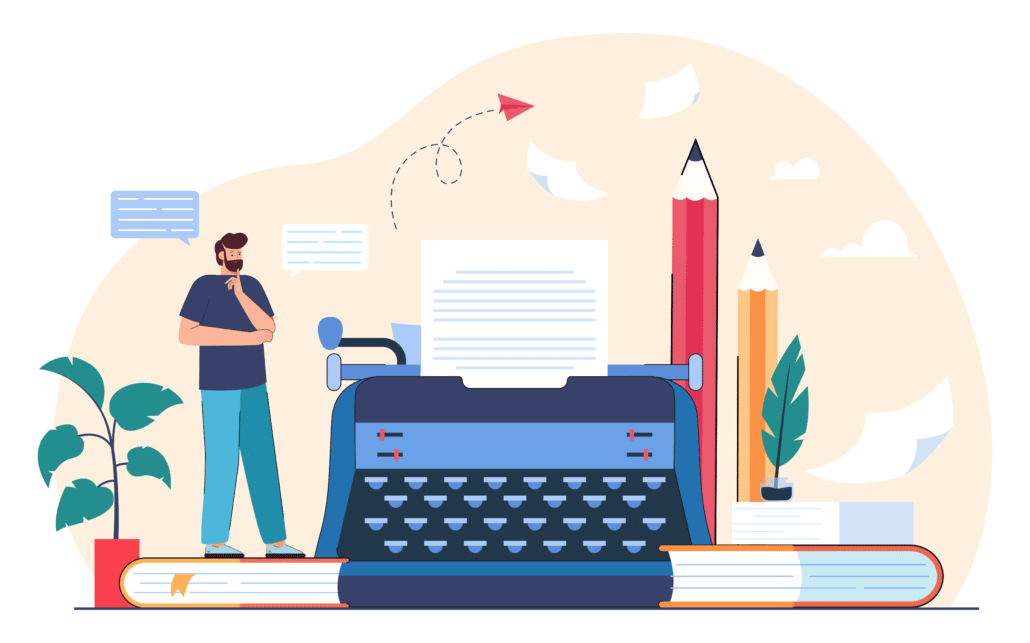 Here are a few resources to help you create a script for your animated video:
How To Write An Animated Explainer Video Script
7 Tips to Supercharge Your Explainer Video Script Writing
Examples Of Explainer Video Scripts + How To Write A Script
Get our free script writing template here.
Create your storyboard
A storyboard is like a blueprint for an animated video. It tells the animators and illustrators what to create. By creating the storyboard for your custom animated video, you can save hundreds or thousands of dollars off your production budget. You don't need any artistic ability to create a storyboard. Your job is to brainstorm visuals to correspond with each line of your script and then write simple instructions for the illustrators and animators so they understand what you want to show in each scene.
Free Download: Get our free storyboard creation template.
Deep Dive: Building a great storyboard for an animated explainer video.
Record the voiceover
You can try sourcing low cost voiceover talent from sites like Fiverr or VoiceBunny. English-speaking voiceover artists tend to charge $10-$199 for 1-2 minutes of recorded audio.
You can also record the voiceover yourself for free! Check out Episode 3 of The Video Igniter Show (at 1:31) to see how you can record the voiceover for your animated video for free without having to buy any expensive equipment or software.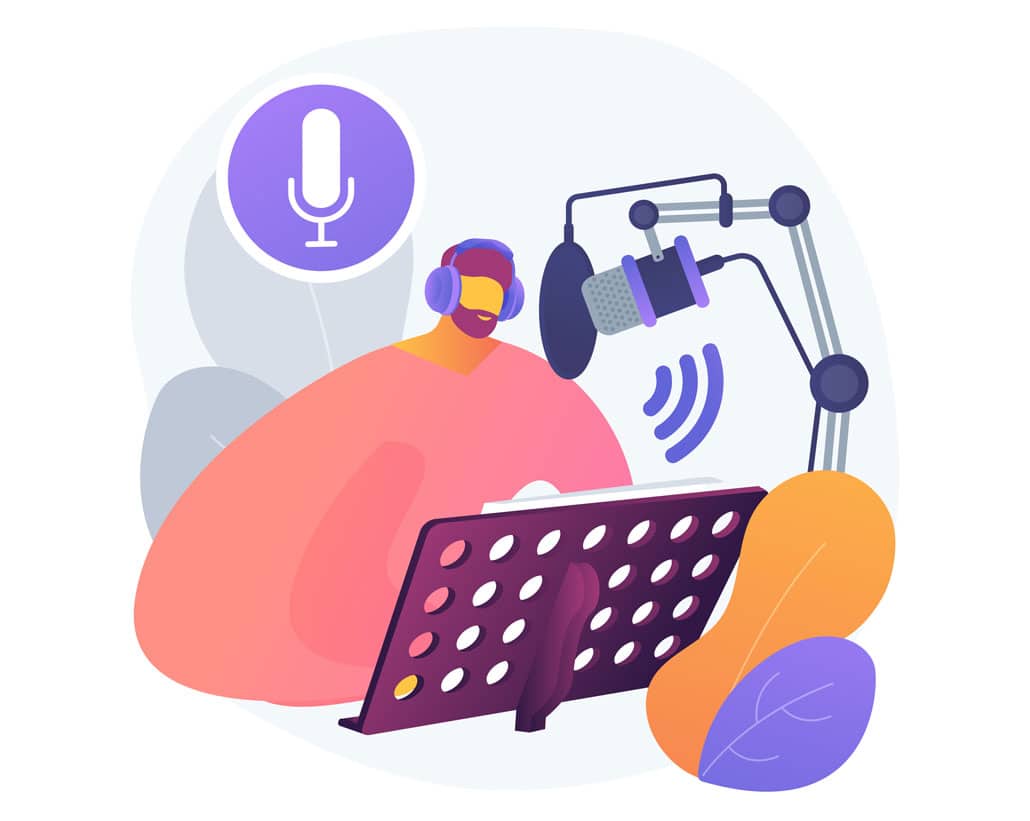 Use stock assets
Using pre-created assets can help you keep your budget down because they usually cost less to buy or license than it would to create something comparable.  Free (or low cost) icons, clip art, stock images, fonts, graphs and video clips are available on sites like Mixkit, TheNounProject, Google Font Library and Envato Elements.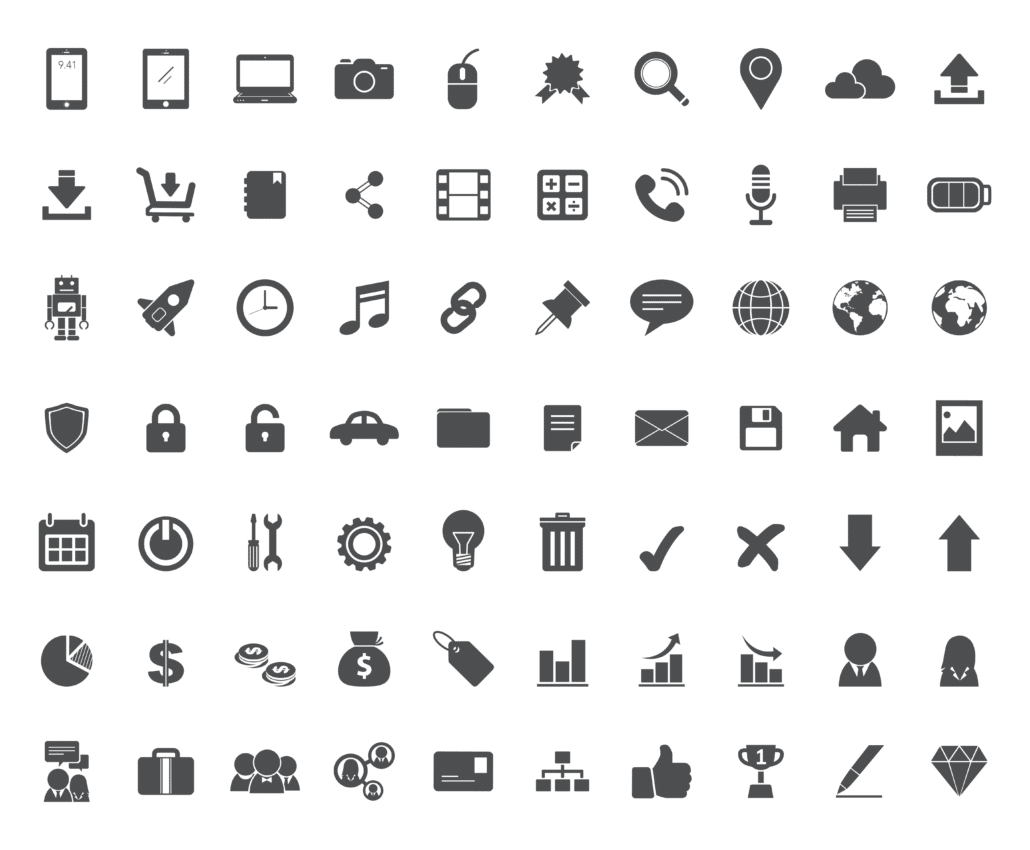 Use free music
Soundtracks typically cost $10-$299 each. If you plan to promote your animation using paid media (TV and or Online), you may need to pay even more for the broadcast rights to use the soundtrack in paid promotional campaigns. Looking for free, legal music? Check out Incompetech and Facebook's Sound Collection.
How to get the most out of your animated video?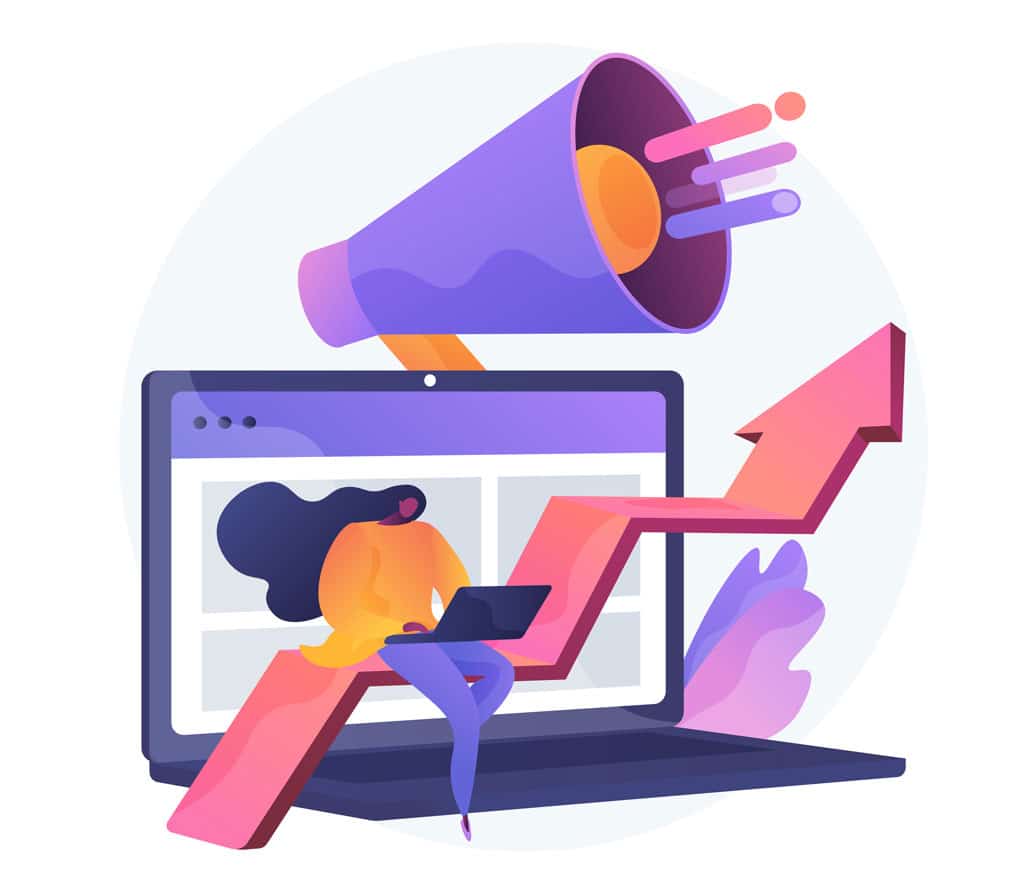 Animated videos aren't cheap to produce. If you're hiring someone to make one, here are some resources to help ensure your project goes as smooth as possible. Is your animated video being created to help serve a business objective or initiative? These resources will also help you improve the marketing impact of your animation.
– 7 Tips to help you write a great script for your animated video.
– Pick the right visual style for your animated video.
– 6 Tips To Increase Viewer Engagement for your animated video.
– Review the Do's and Don'ts of Promotional Explainer Videos.
– 7 Tips For Using and Improving Your Businesses's Video.
– Learn how to interpret your video's viewer stats to see if it needs improvement.
– A/B Test variations of your animated video to improve its conversion rate.
Hire Video Igniter to create your animation
World class design talent at prices small businesses can afford.
We can make any kind of 2D or 3D animated video you can imagine.
+20 reasons companies love hiring us to create animated videos.
Animation Video Reel
Animator Success Stories & Testimonials
"Video Igniter came to us with a number of creative and engaging ideas and were able to create an exciting, impactful video in a short period of time. And the best part was that it cost much less than other options of similar quality. The video they made is a great marketing tool for us."
Alex Raymond – Founder, Kapta Systems
"Video Igniter offered us the critical combination of creative value, clear communication, and patience with stakeholder feedback. We ended up with truly high-quality design assets for our video series largely due to the extra level of commitment — and the right balance of efficiencies with flexibility in the process when called for."
Larry Schlessinger – Sr. Creative Program Manager, Amazon Web Services
"I run a video production company and outsource animation. The team at Video Igniter did a great job in taking the concept I very crudely drew out and made it into a beautiful animation. The review process was easy and their turnaround time was very quick. I'd def recommend them if you're looking for an animation project."
Pat Henderson – Founder, Path8 Productions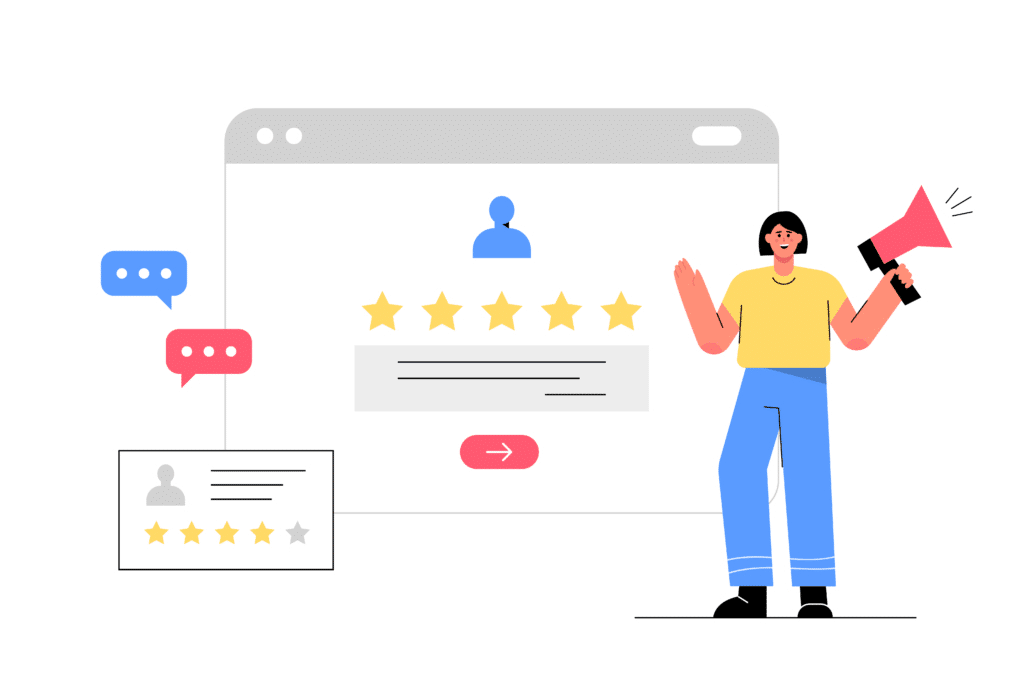 Get in touch to hire an animator
Schedule a call with our production team to discuss your animated video.
Get a quote for your animated video.
Request access to our newest price sheet.
Create your Video Igniter account, fill out a creative brief, and then we'll make an animated video for you.

What is Video Igniter Animation?
https://videoigniter.com/wp-content/uploads/2022/10/Hire-An-Animator.svg
77.66
87.74
videoigniteradmin
/wp-content/uploads/2020/02/logo-v2.svg
videoigniteradmin
2022-10-26 02:16:51
2023-08-04 19:59:53
Tips and FAQ for Hiring an Animator