Frequently Asked Questions About Making An Animated Infographic Video
Animated infographic videos are a great way to explain new information and help people visualize data and information. Animated video infographics can help bring data to life and make it easier for us to understand and compare different things. They're also incredibly fascinating to watch. Your video engagement rates will go through the roof if you're used to only making 'talking head' videos. We get a lot of questions about making animated infographic videos and wanted to create a resource with answers to all those questions.
If you have a question about animated infographics that isn't answered in this article, you can use our contact form to ask your question or click the image below to schedule a call with a member of our production team:

1). Examples of Animated Infographic Videos
2). Why do people make animated infographics?
Animated infographics help keep people's attention when explaining new data and information. By using custom animated visuals to enhance what the narrator is explaining, the viewer has more context to be able to understand the data that is being presented to them. Sometimes, animation is the only way to visually articulate what needs to be explained. The added benefit of using animation is that people love watching animations. It helps keep the viewer's attention focused while they learn. It improves their ability to comprehend what is being explained. And most importantly – it increases their ability to retain the information.
3). How to make animated infographic video:
Research research research.
The first step to create an animated info video is to identify which facts and statistics you want to present in the video. In many cases, Internet research is sufficient for identifying facts. Just make sure you have credible sources for everything. More advanced videos may require industry experts, scientists and statisticians to help make sense of the data you want to present.
However you plan to generate content for your animated video, make sure you can verify the sources. Keep track of your sources so that you can include them within your video or in the description section for your video.
Research And Write The Script
Now it's time to tie the facts together into an interesting narrative. Look at all the information you want to present and identify how you want to organize the information so that viewers will have enough context to understand each new piece of information.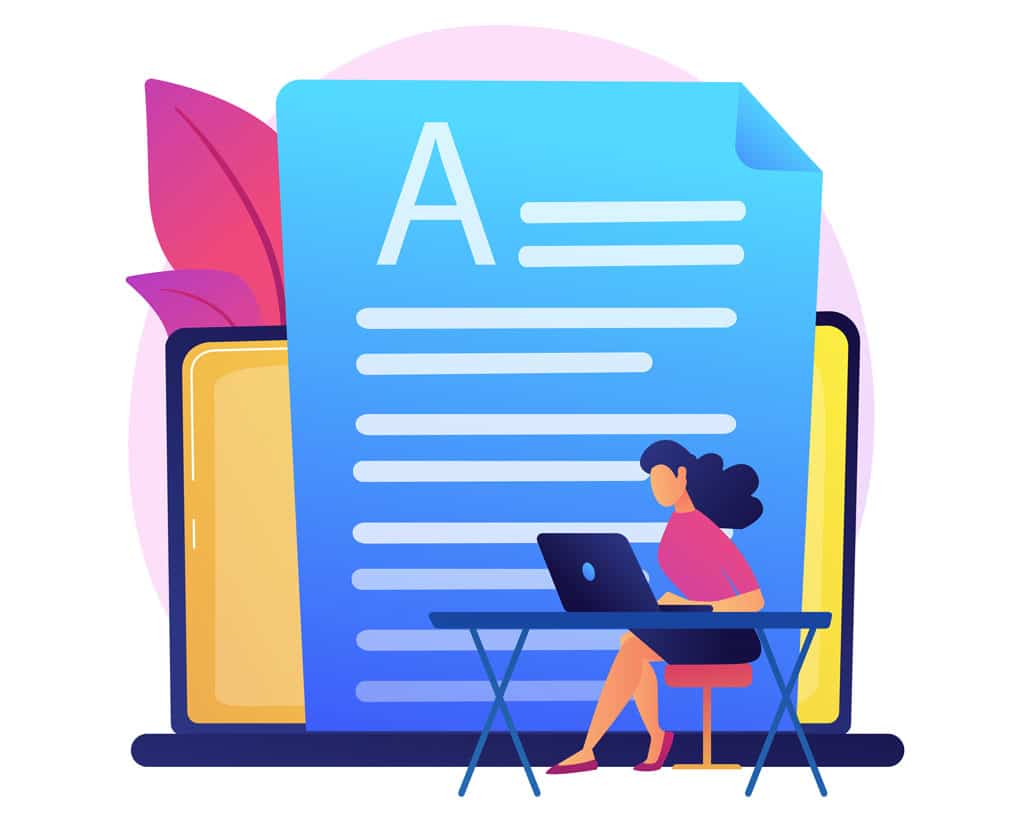 Sometimes, animated infographics videos don't include the use of a voiceover and rely entirely on data visualization and text on screen to present the story. If you plan on using a voiceover, write out the voiceover script for your animated infographic video. If you don't plan on using a voiceover, write detailed descriptions of what you want to present on screen and how you want to show it. The more detailed you can be, the better.
Create Your Storyboard
After you've organized the presentation of information, it's time to get specific and create instructions for the illustrators and animators so they know what to create. The diagram below shows what information is included on each slide of a storyboard. Note that for an animated infographic video, it's possible you may not have a voiceover to display on each slide.
Pick Out A Soundtrack
Soundtracks are a great way to bring more energy and excitement to your explainer video infographic. You may want to consider sourcing the soundtrack early in the production process. If you find a soundtrack with fun beats and interesting moments, you can design your storyboard around the soundtrack so that certain animations happen in sync with specific parts of the song. You can find great soundtracks at reasonable rates on AudioJungle and PremiumBeat.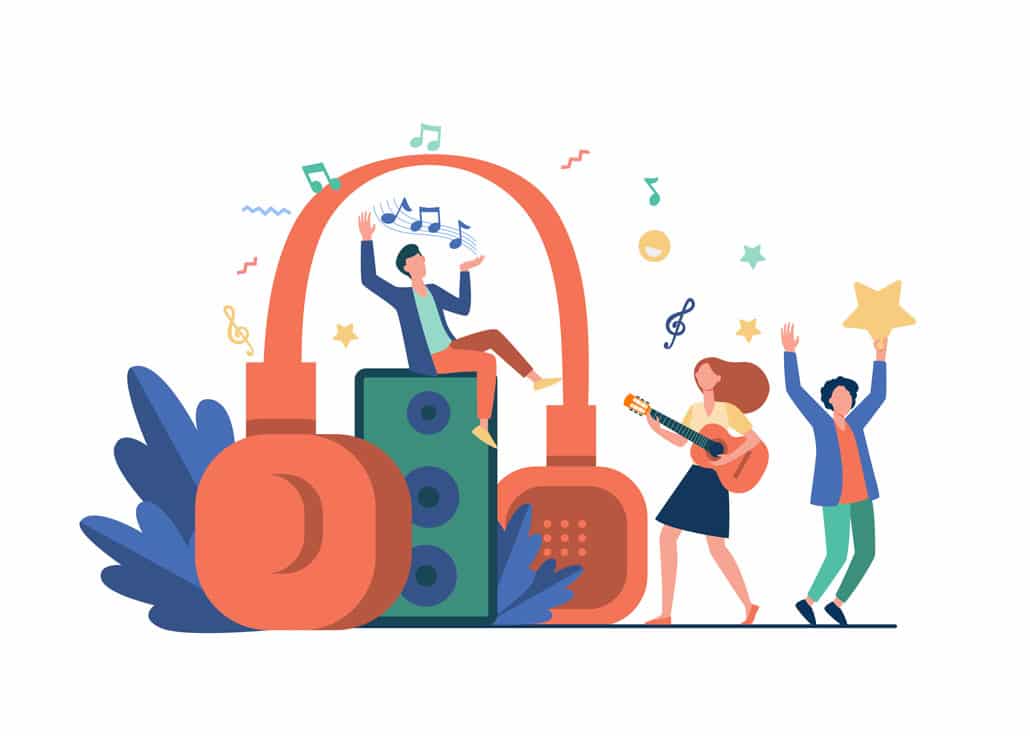 When you or your animation team look for soundtracks, make sure to select a soundtrack that is appropriate for the vibe of the data story you are presenting in the video. If your video is about climate change, choose something serious or inspirational. Or if your video has more of a focus on tech, choose a soundtrack with a corporate or electronic vibe.
Check out this video if you want to learn how to select the perfect soundtrack for your animated video!
Record The VoiceOver
If your animated infographic explainer video includes a voiceover, we recommend auditioning 3-5 voiceover artists. Look for voiceover talent on sites like Fiverr, VoiceBunny or Voices123. Hire your top candidates to record the first 1-3 sentences of your voiceover. Then pick your favorite artist to record the full voiceover.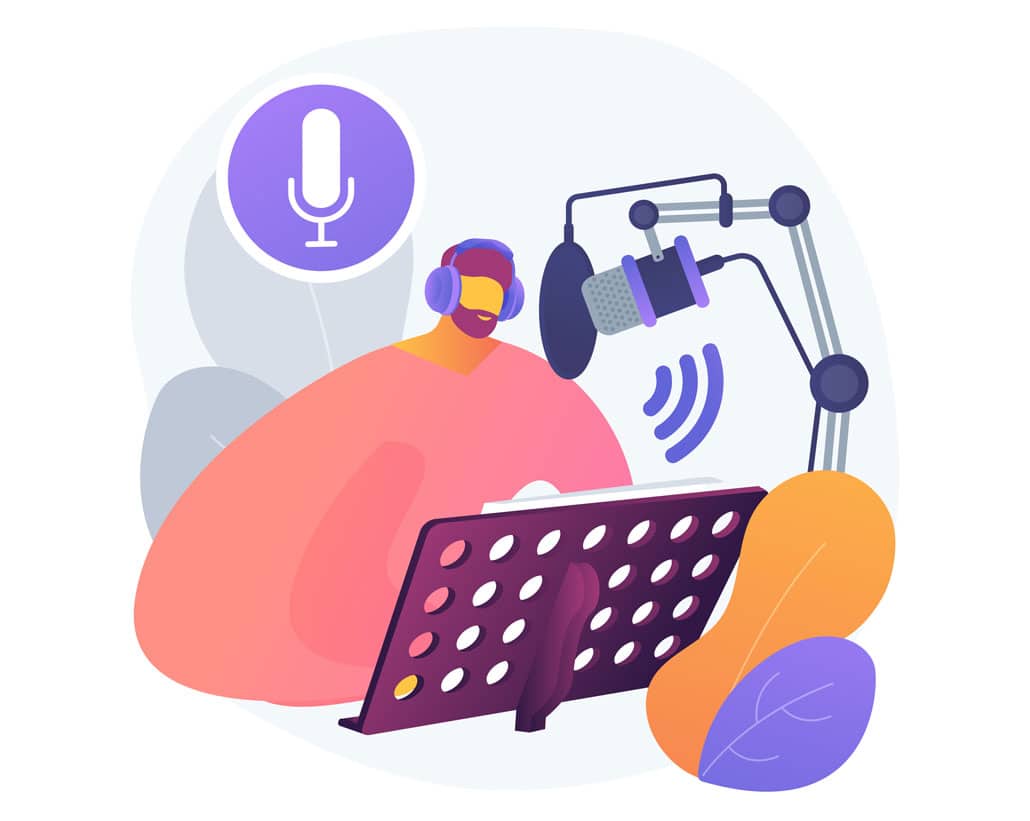 We recommend adding notes to your script to help your voiceover artist understand how to record the script. This can include notes about the tone/energy to use, how to pronounce difficult words, what inflection to use, when to speed up or slow down, and more.
Create Illustrations For Your Infographic Video
Since you're making an animated infographic video, you'll want to find an illustrator or animation studio that has experience with information design and data visualization. Not all illustrators are automatically great data visualizers. Make sure you find someone that has previous experience creating animated visuals that present information in an attractive manner without diluting or introducing bias into the presentation of the data via poor design choices.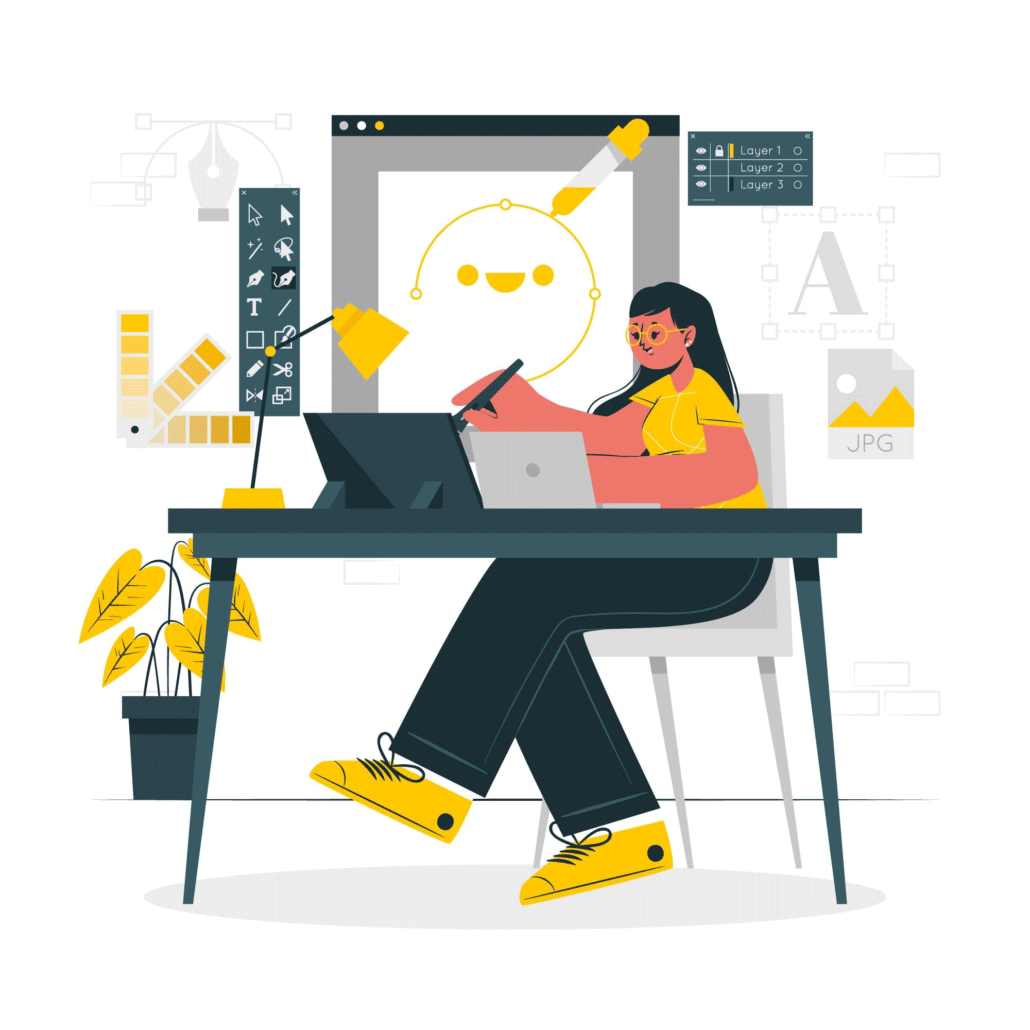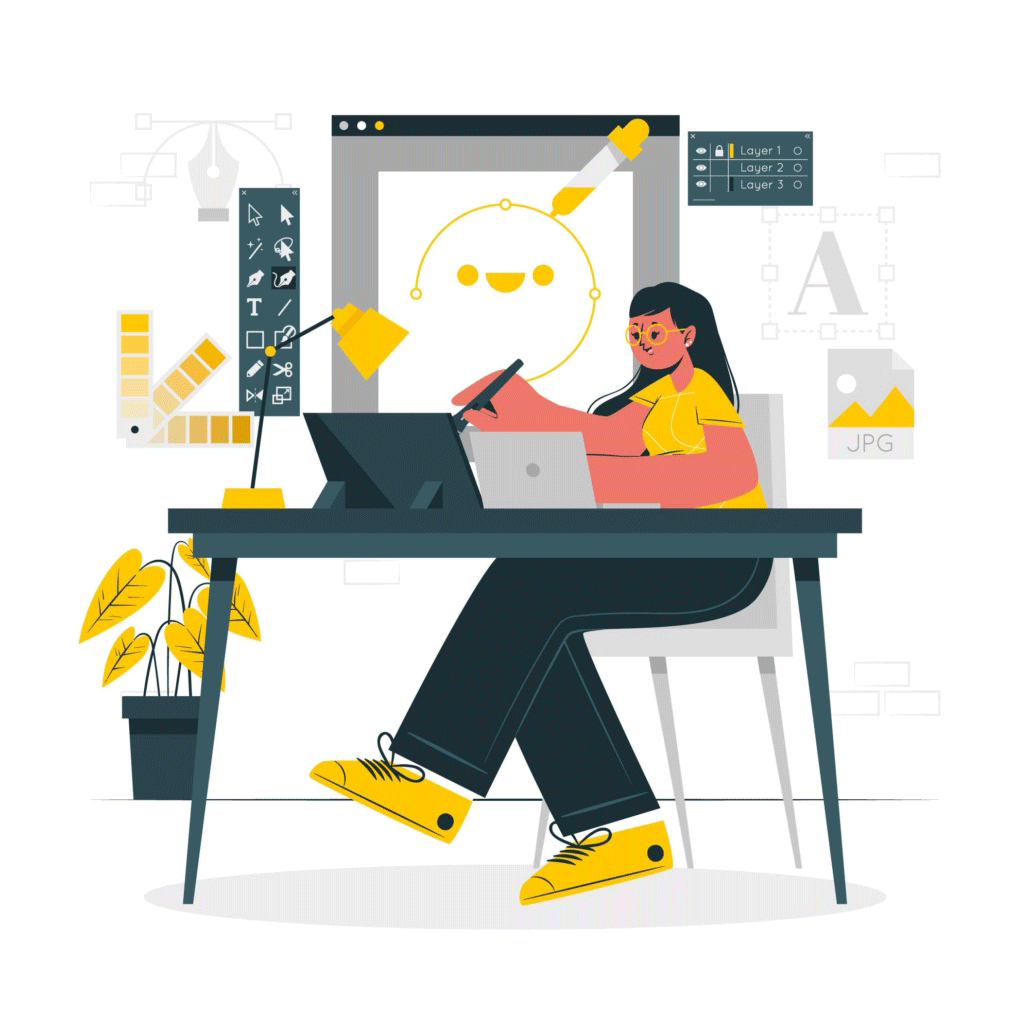 After the storyboard is approved, your illustration team will review your brand guidelines and the style references you provide. The illustration team will take one scene from your storyboard and use it to create one or more pieces of concept art.

After you review the concept art, let your illustration team know which design aspects you like and which ones you don't like. They will use your feedback to revise the art and create a new style frame for the video. You can revise it again if needed. When you are completely happy with the style frame, the illustrator(s) will create the rest of the art for your animated infographic using the style frame as a reference.
You will get a chance to review all the art and request revisions before approving it for production.
Animate Your Infographic Video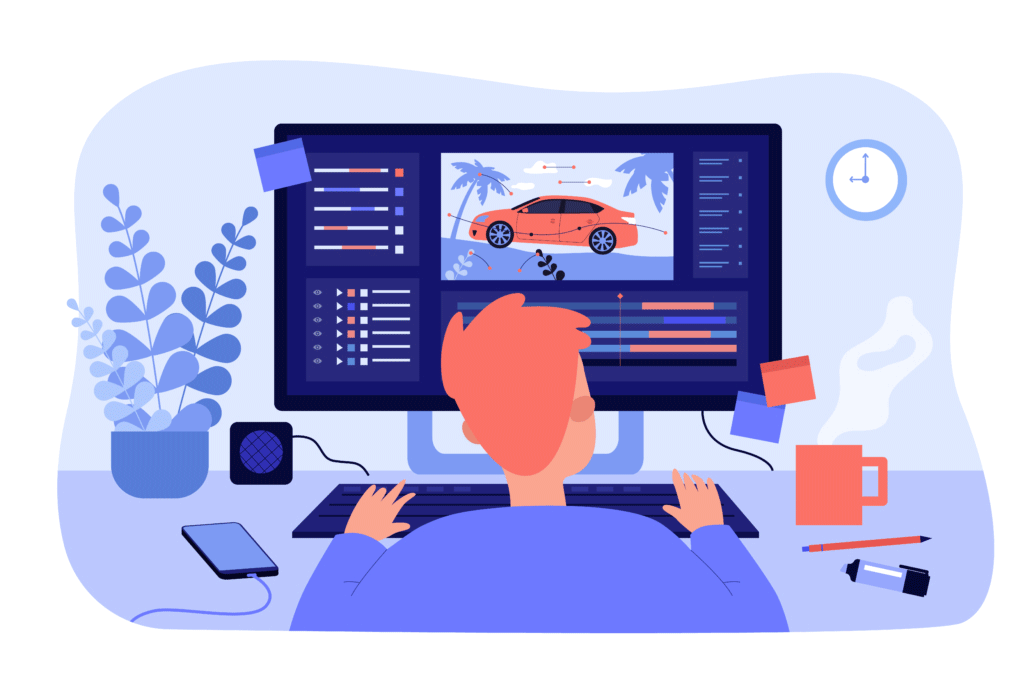 Finally – the research is done, the voiceover is approved and the art is locked in. Time to make the magic happen. Your animators will take about one week to animate each minute of animation. Projects longer than 2 minutes will likely use more than one video animator in order to increase the number of minutes of animation that can be animated each week. When you get the first draft of your animated infographic, give it a detailed review. Internally and externally. Have your in house team review it to make sure it stays true to your brand's guidelines. It's also important to share it with members of your target audience to ensure they understand what is being communicated in each of the visuals.
Provide feedback to your animation team using a format similar to this:
0:01-0:05: Speed up the appearance of the logo so it can be on screen longer.
1:32: Remove the green outline.
0:25, 0:47, & 2:12: Some sort of unintended glitch effect appears when the graph animates into view? Please investigate.
Sound Effects
Finally, after your animated infographic is approved, a sound effects specialist will go through to add sound effects to make the motion graphics pop even more.
4). How to choose a producer to make your animated infographic video?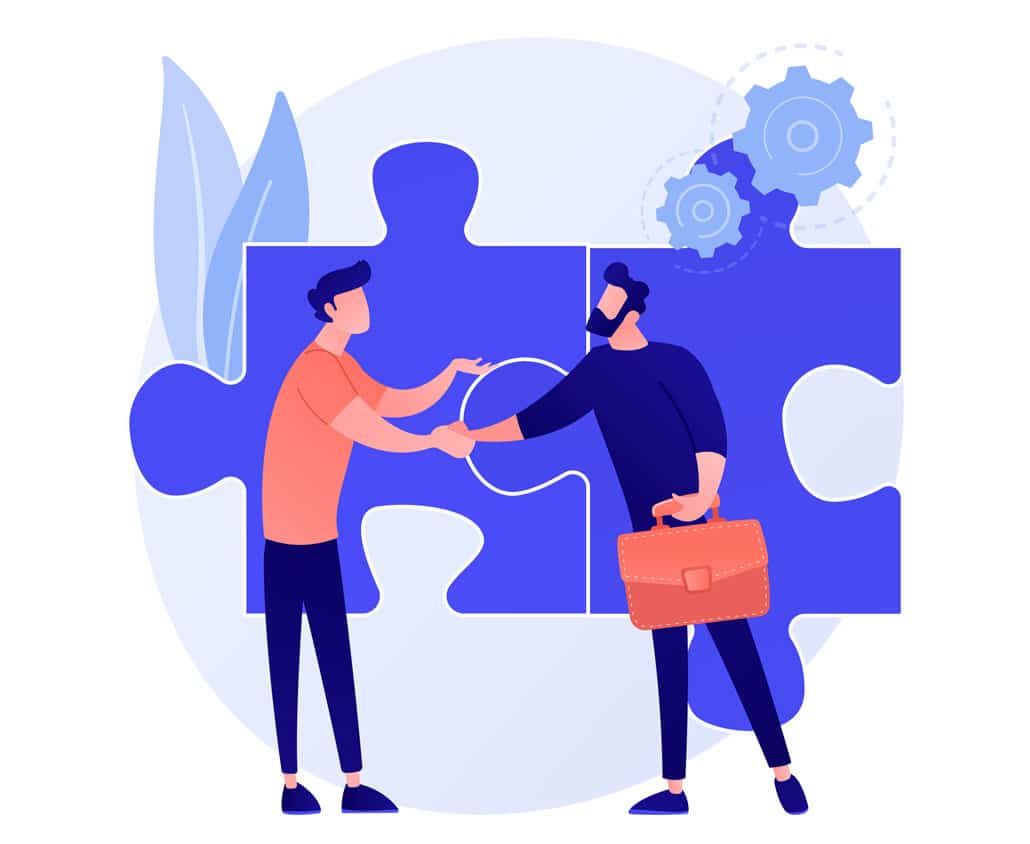 Looking for an animated infographics video producer but not sure where to start? There are many factors to consider when shopping around for an animation studio, a freelance animator, or a production service like Video Igniter Animation including: pricing, visual style, storytelling, customer service, production timelines and more. Here are some resources to help you figure out the right production option for your animated infographic video:
– 9 Things to Look For When Hiring An Animator
– Pros and Cons of Different Animation Styles
– What's the difference between hiring a freelance animator vs an animation studio vs Video Igniter?
– Considering making the video yourself? Learn about DIY options.
– What is Video Igniter Animation?
5). What does it cost to make an animated infographics video?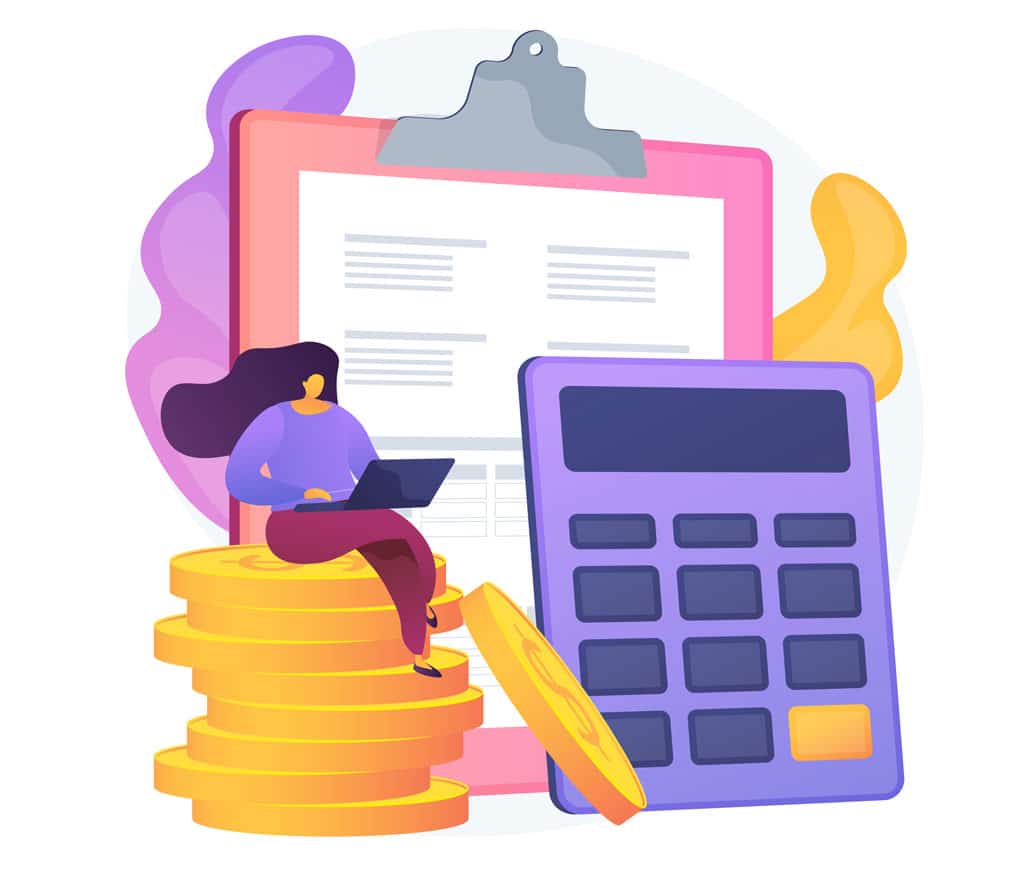 The animation, design, voiceover and music components of an animated infographic video typically cost $1,000-$4,500 for each minute of 2D animation. The research and script writing/storyboard creation can vary in cost depending on how much research needs to be done. If the research hasn't been done, consider handling that part of production in-house. If you already have facts and sources you can provide to your animation team, they can help develop the script and storyboard and craft the overall narrative flow of the information for your animated infographic.
6). How long does it take to make an explainer video infographic?
Animated infographics take 2-6 weeks to create a 1-2 minute 2D animated infographic. Rush delivery is available if you need to guarantee delivery before a quickly approaching deadline. To learn more about the production workflow for an animated infographic explainer video – including how long each stage of production takes – check out this companion article.
7). How long should an animated infographic be?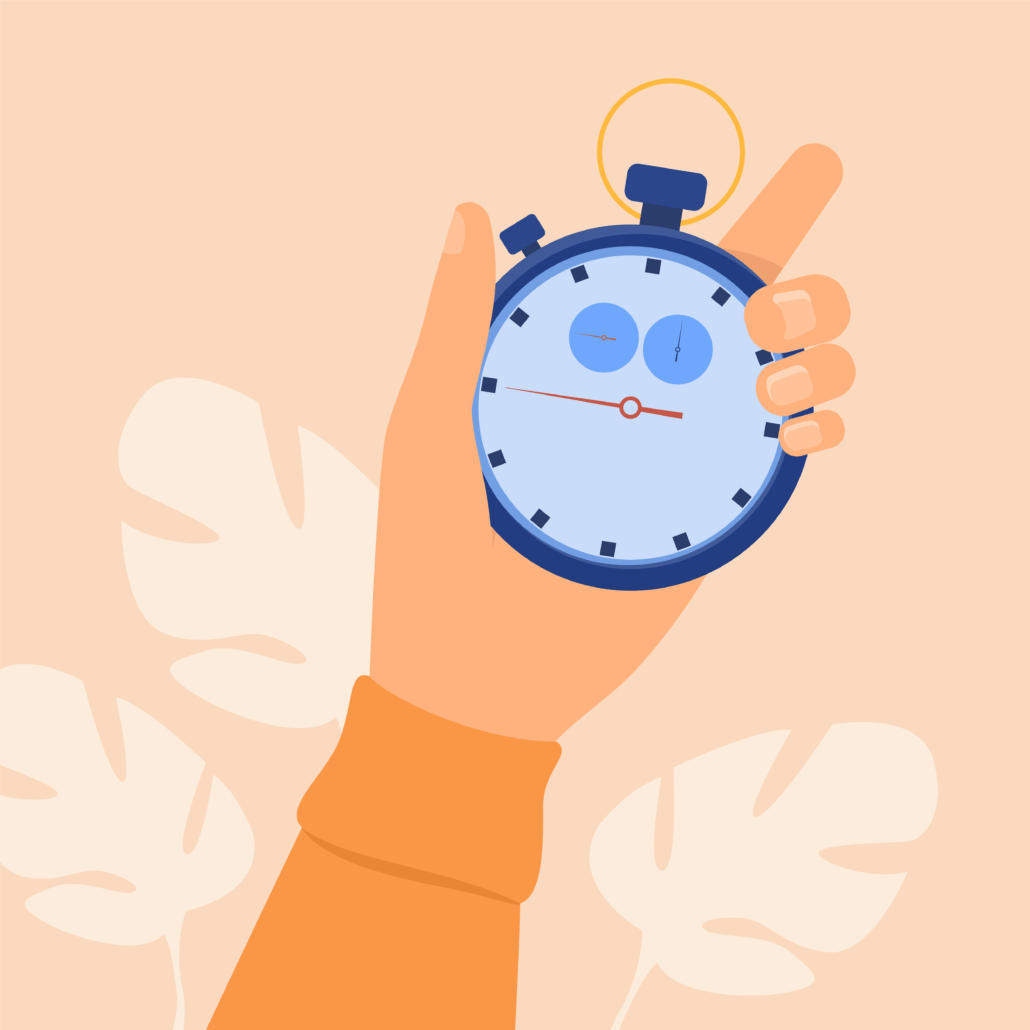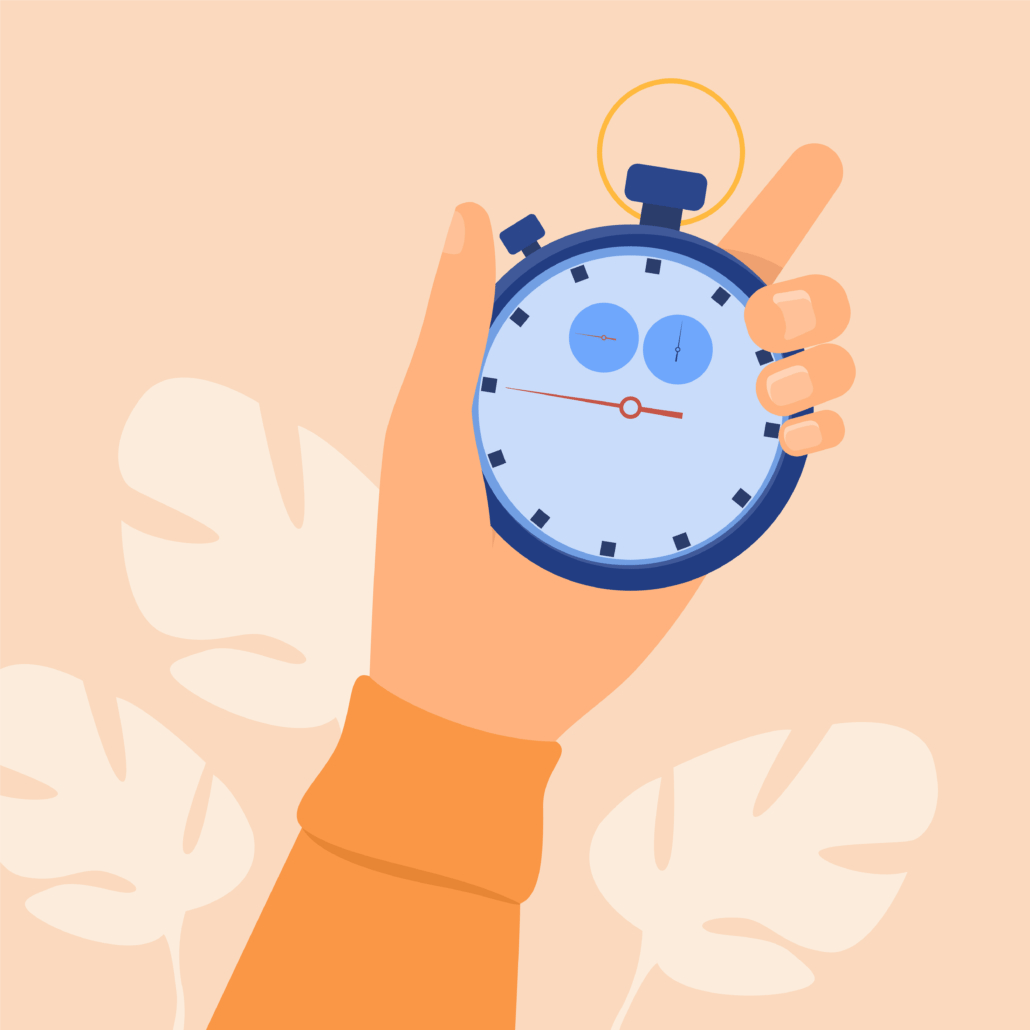 Animated infographics can be 30 seconds and they can also go over 5 minutes. Length isn't as important when it comes to an animated infographic if you can keep the information relevant and interesting. If you're making a documentary, it's possible that you'll be creating a variety of 3-30+ second clips to intersperse throughout the film.
8). Tips to keep your animated infographic budget low
Do your own research
If you don't already have statistics prepared for your animated infographic video, you can do it yourself or you can hire someone to do it for you. For some videos, simple internet research is enough to find interesting facts with sources you can integrate into your infographic explainer video.
Create your script (and storyboard)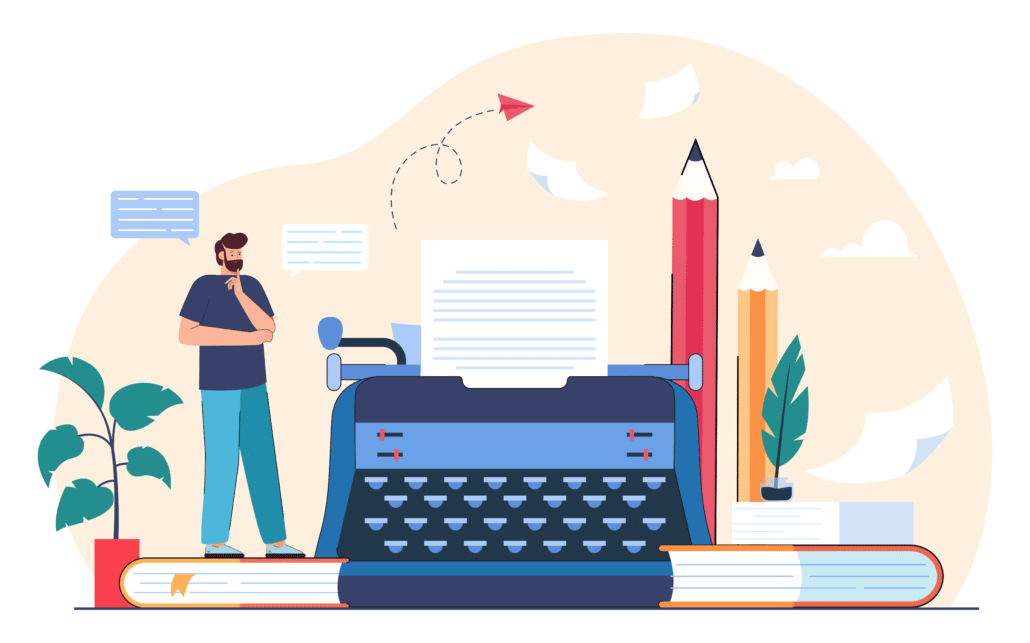 Organizing data into a logical story is a unique skillset. Your average copywriter may not possess the necessary experience to turn data into a compelling story for an animated infographic video. If you can't find a writer and a storyboard artist that can help you think through what order to present the information and how to bring it to life with visuals, consider taking a stab at it yourself. You know your target audience best so you stand a good chance at being able to craft a good first draft of how you want to logically present the stats and information in your animated infographic.
Free Download: Get our storyboard template and creation guide.
Record the voiceover
Voiceover's cost $10-$300 per 1-2 minutes of recorded audio for an animated infographic video in English. You can avoid this production cost by recording your own voiceover at home – without having to buy any professional equipment or software. Check out the 1:31 in Episode 3 of The Video Igniter Show to see how you can create your own professional sounding recording at home for free.
Use stock assets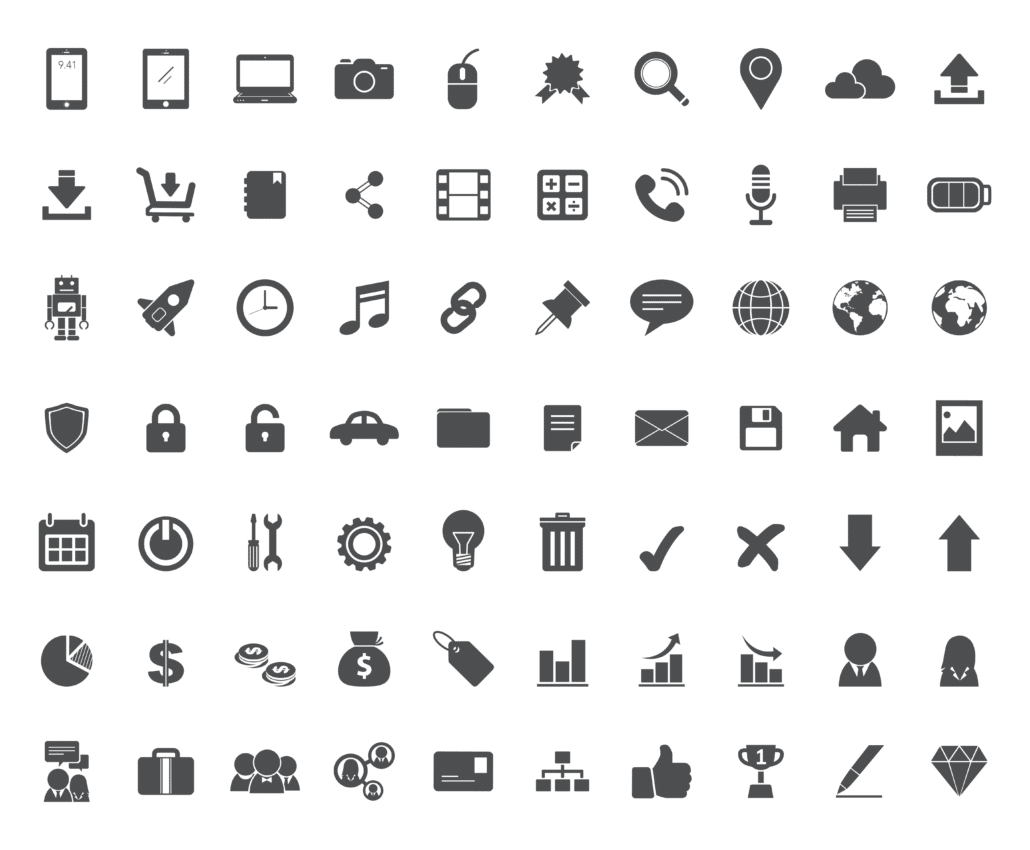 If you don't have a budget for an animated infographics video with fully custom illustrations, consider letting your illustration team create your video using some stock assets. Using pre-created icons, fonts, images, etc, can help reduce your video's production budget. Affordable stylish icons are available at The Noun Project – you can use them for for free if you credit the creator.
Use free music
Free soundtracks are available to use in your animated infographic video as long as you credit the creator.
Still Have Questions About Animated Infographic Videos?
Do you have a question about animated infographic videos that wasn't answered in this FAQ? Use this contact form to contact us with your question. We'll follow up with a response and add the Q+A to this FAQ.
Hire Video Igniter to Create Your Animated Infographic Video
World class design talent at prices startups can afford.
We can make any kind of 2D or 3D animated infographic video you can imagine.
+20 reasons companies love hiring us to create animated infographic videos.
Demo Reel: 

Success Stories & Testimonials
"Video Igniter came to us with a number of creative and engaging ideas and were able to create an exciting, impactful video in a short period of time. And the best part was that it cost much less than other options of similar quality. The video they made is a great marketing tool for us."
Alex Raymond – Founder, Kapta Systems
"I run a video production company and outsource animation. The team at Video Igniter did a great job in taking the concept I very crudely drew out and made it into a beautiful animation. The review process was easy and their turnaround time was very quick. I'd def recommend them if you're looking for an animation project."
Pat Henderson – Founder, Path8 Productions
"My whole family and everyone on Facebook thinks you are amazing. My whole office is freaking out."
Patricia Shields – Real Estate Agent
"Video Igniter offered us the critical combination of creative value, clear communication, and patience with stakeholder feedback. We ended up with truly high-quality design assets for our video series largely due to the extra level of commitment — and the right balance of efficiencies with flexibility in the process when called for."
Larry Schlessinger – Sr. Creative Program Manager, Amazon Web Services
"I am beyond satisfied with my experience with Video Igniter. The first drafts of the work were almost exactly what I had in my head when developing the concept. After that each step along the way was seamless until arriving at a perfect finished product. And all this at a tremendous value. Anyone who has considered creating a marketing video should check out Video Igniter."
Anonymous Customer Feedback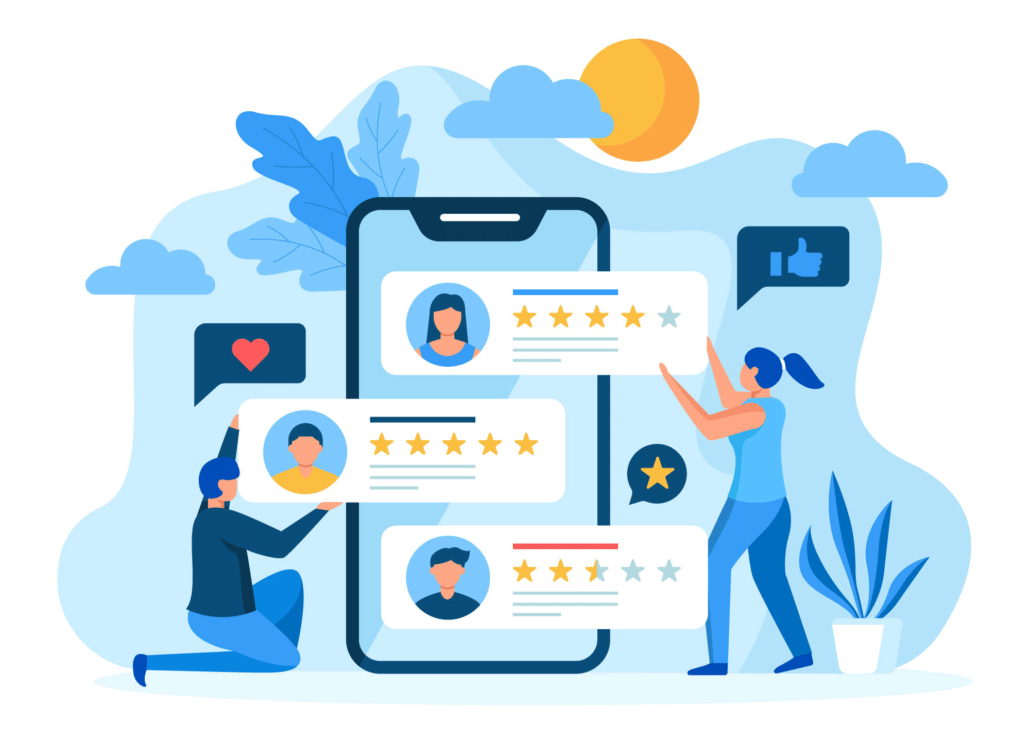 Get in touch about your animated infographic video
Schedule a call with our production team to discuss your animated infographic video project.
Get a quote for your animated infographic.
Request access to our newest price sheet.
Create your Video Igniter account, fill out a creative brief, and we'll start creating your animated infographic.

What is Video Igniter?
https://videoigniter.com/wp-content/uploads/2022/10/Animated-Infographic-Video.svg
77.66
87.74
videoigniteradmin
/wp-content/uploads/2020/02/logo-v2.svg
videoigniteradmin
2022-10-05 23:11:39
2023-07-12 21:47:07
Frequently Asked Questions About Making An Animated Infographic Video