Animated Video Production Services
Video Igniter Animation has been providing custom animated video production services for over a decade to clients in every industry you can imagine. Whether you're looking to produce a 2D animation, 3D animation, explainer video, whiteboard animation, motion graphic, TV Ad or social media content, our production team can help you create the content you envision. Take a look at our animated video production services and get in touch with our production team to get the ball rolling on your animated video project.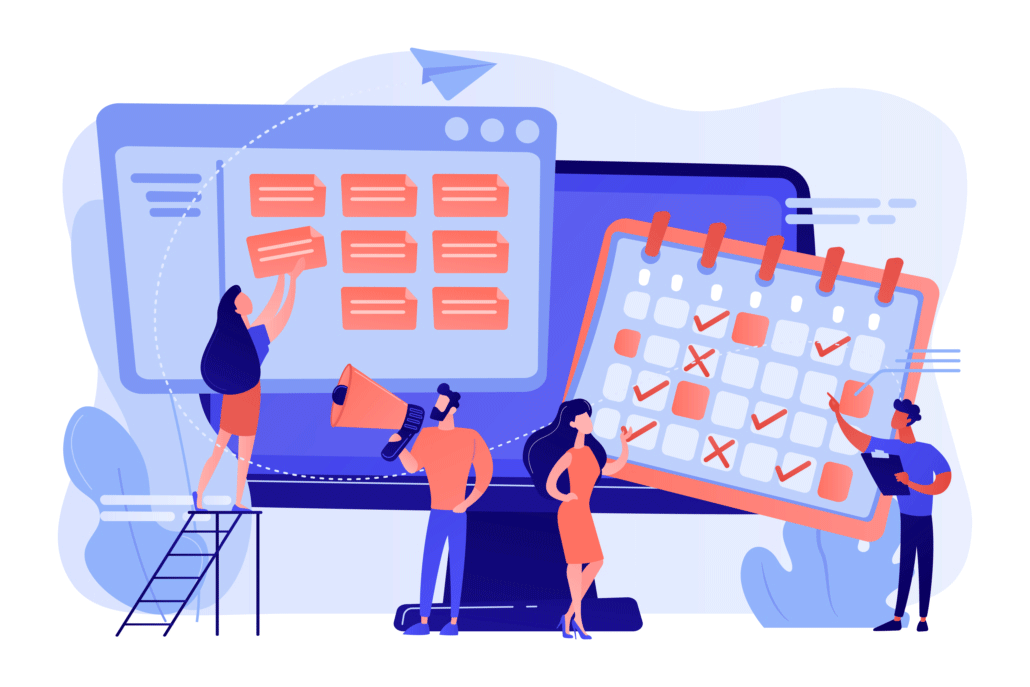 Video Igniter's Animated Video Production Services
2D Animation – Whether you need a modern looking computer animation or classic frame-by-frame hand-drawn animation, our animation team has the expertise to create any 2D animation you envision.
2D Illustrations – Our skilled illustrators can create custom 2D graphics tailored to your specific style and requirements, bringing a unique aesthetic to your project.
3D Modeling – From showcasing the inner workings of a complex device to creating engaging 3D characters, our team can assist in the creation and animation of 3D models to enhance your visual storytelling.
3D Animation – Add depth and realism to your video with our 3D animation services. Our 3D animators are proficient in creating everything from animated cartoons to 3D animated CAD models.
Whiteboard Animation – Looking for a simple, low cost way to explain new information to your audience? Whiteboard animations are a simple straightforward way to create educational videos that keep viewers engaged.
Script Writing – Let Video Igniter's top-tier scriptwriters craft compelling narratives for your brand. We have a track record of creating remarkable scripts for globally renowned brands and innovative startups. If you prefer a hands-on approach, download our free scriptwriting template to help you write your script and save money on your production budget.
Storyboard Creation – Our team can create a detailed storyboard for your animated video to help guide the illustrators and animators that create your video. To take a more direct role and save on your production budget, use our free storyboard template to create your storyboard yourself.
VoiceOver – Benefit from our extensive network of professional voiceover artists, capable of delivering in a wide range of tones, ages, and languages. If you prefer a DIY approach, watch our video guide on how to record high-quality voiceovers at home, free of charge.
Soundtrack Licensing – Elevate your video with a fitting soundtrack. We ensure you have legal rights to use any soundtrack in your animated video, keeping your content compliant and worry-free.
Soundtrack Production – If originality is key, our talented composers are ready to create a unique soundtrack that complements your video perfectly.
Video Translation – Reach a global audience by translating your videos into multiple languages. This service can help you expand your reach and connect with viewers from different cultures and linguistic backgrounds.
Animated Video Production Examples
Check out our animated video portfolio to see our latest and greatest creations!
Other Types of Animated Video Production Services We Offer
Custom Animated Video Production – Get a unique and captivating animated video tailored to your brand and message.
White Label Animated Video Production – Outsource your animated video production to our trusted white-label animation studio.
Explainer Videos – Engage your audience with concise and compelling animated explanations of your products or services.
Animated Videos For Trade Shows – Attract attention and leave a lasting impression with eye-catching animated videos for your trade show booth.
Animated Blockchain Explainer Videos – Simplify complex blockchain concepts through engaging and informative animated videos.
Kinetic Typography Animation – Keep your audience focused on your message with animated words synchronized with a voiceover.
Animated Videos For Case Studies – Transform boring white papers and PDF case studies into dynamic and easily understandable animated videos.
Animated Product Video – Showcase your product's features and increase sales with a captivating custom animated product video.
App Explainer Video – Highlight your app's functionalities and captivate potential users with an animated app explainer video.
Animated GIF Creation – Make your content stand out with animated GIFs that convey more than static images.
Animation Outsourcing – Outsource your animated video projects to the professionals at Video Igniter so that you can focus on what you do best to grow your business.
Animated Promotional Video – Increase awareness and reach a wider audience with attention-grabbing animated promotional videos.
Animated Infographic Videos – Present complex information in a visually appealing and memorable way with animated infographic videos.
Short Animated Videos – Deliver a powerful message in a short span of time with engaging and concise animations.
Animated Sales Video – Boost your sales efforts with a custom animated video that showcases your products or services.
Animated Logos – Give your logo a dynamic touch with animation, adding personality and visual appeal.
Startup Explainer Video – Communicate your startup's value proposition clearly and attractively with an animated explainer video.
Animated Political Video Ads – Educate voters and promote political messages effectively using animated video ads.
Animated Lyric Videos – Combine music and animation to create captivating lyric videos that entertain and engage your audience.
Cheap Explainer Videos – Get cost-effective explainer videos without compromising on quality, perfect for budget-conscious projects.
Animated Video For Marketing – Stand out in the market with high-quality custom animated videos that captivate your target audience.
Animated Customer Support Videos – Improve customer support and reduce costs by providing animated videos that address common queries.
B2B Explainer Videos – Simplify your business offerings and attract B2B clients with compelling animated explainer videos.
Animated Educational Videos – Enhance learning and retention with engaging animated videos that simplify complex information.
Animated Advertisement Video – Drive awareness and sales with animated video ads that can be optimized for maximum impact.
30 Second Animated Videos – Deliver quick and impactful messages with concise 30-second animated videos for ads and educational content.
Animated Crypto Explainer Video – Educate audiences about cryptocurrencies using visually appealing and informative animated videos.
Animated NFT Production – Transform your creative ideas into animated NFTs by leveraging our expertise in animation and blockchain technology.
Adding Animation To A Video – Enhance your live-action videos by incorporating animated clips that grab attention and add visual interest.
Animated Videos For Weddings – Create personalized and eco-friendly animated wedding invitations that become cherished mementos of your special day.
Animated Video Series Production – Create a series of custom animated content efficiently and cost-effectively with our expert team and streamlined production process.
Motion Graphics Animation – Enhance your videos with visually stunning animated motion graphics created by our skilled team.
Animated Cartoon Video – Bring your stories to life with customized animated cartoon videos.
Animated Video Marketing and Promotional Services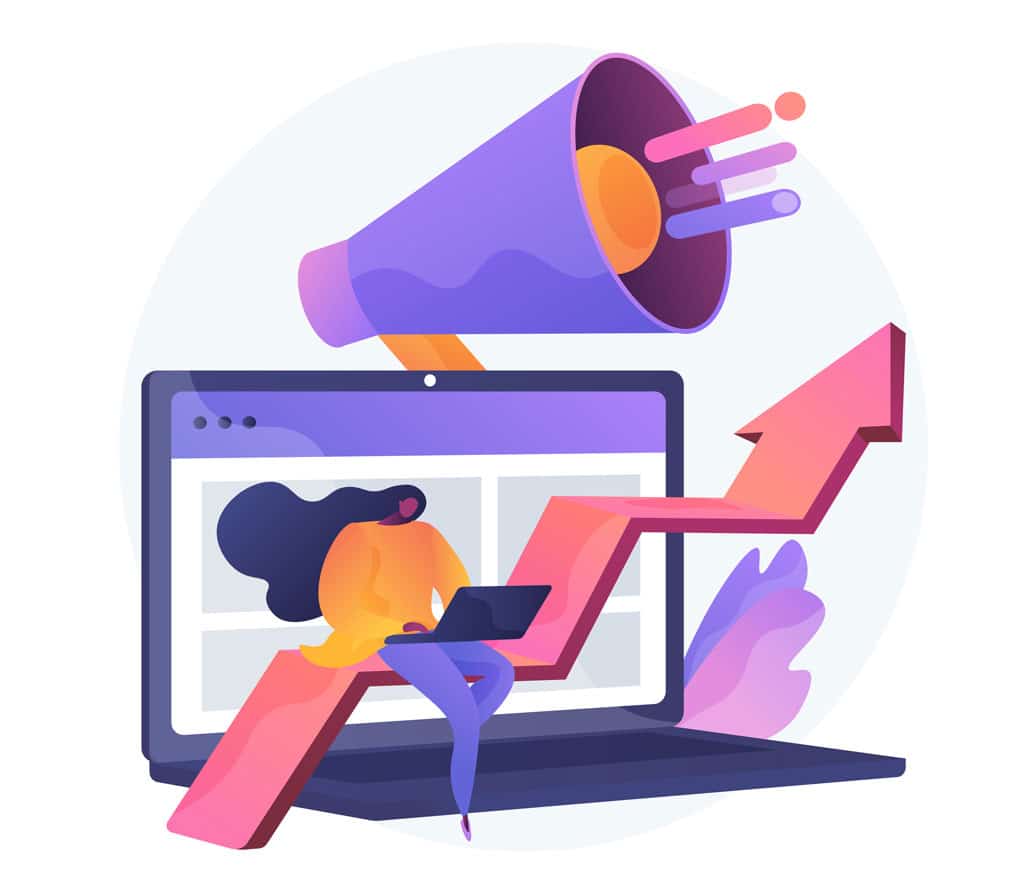 Video Promotion – Amplify the visibility of your video ads across all platforms and devices, optimizing conversion rates and maximizing your budget.
Generate Leads From Your Animated Videos – Capture valuable email addresses from viewers of your videos, turning them into potential leads for your business.
Improve Your Video Conversion Rate – Boost the effectiveness of your marketing videos by implementing strategies that drive higher conversion rates over time. Let us optimize your videos for better results.
Animated Video Syndication – Maximize your video's reach by leveraging our expertise in distributing animated videos across platforms to target your specific audience.
Industry Specific Animated Video Production Services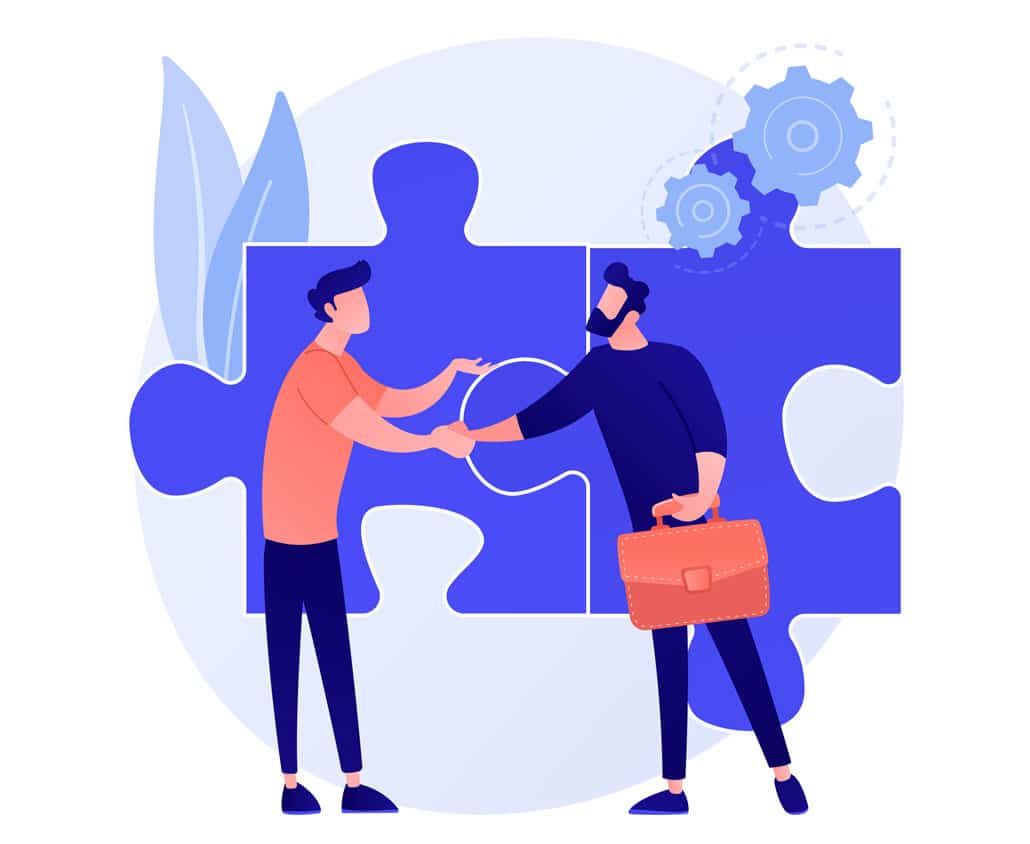 Animated Corporate Videos – Present your business and values in an engaging and visually stunning way with a captivating animated corporate video.
Animated Video For Your Business – Elevate your brand with a custom animated video tailored to your business. Explore our Animated Video For Business FAQ and browse our impressive animated video portfolio.
Medical Animations – Simplify complex medical concepts and procedures with our expertly crafted 2D and 3D animated videos, helping healthcare professionals and patients understand critical information.
White Label Animated Video Production for Agencies – Streamline your agency's workflow by outsourcing animated video production to our white-label service, delivering high-quality content for your clients without the hassle.
White Label Production For E-Learning Companies – Scale up your animated educational content production with our white-label services designed specifically for e-learning companies. Expand your capabilities and meet the growing demand for custom animated videos.
Animated Investor Pitch Decks – Capture investors' attention with a concise and visually appealing animated version of your pitch deck, highlighting key points and making a memorable impression.
Still have questions about animated video production services?
Do you have a question about animated video production services that wasn't addressed in this FAQ? Use this form to send us your question and we'll follow up with an answer. We'll also post the question and answer to this page so other people can benefit from the knowledge.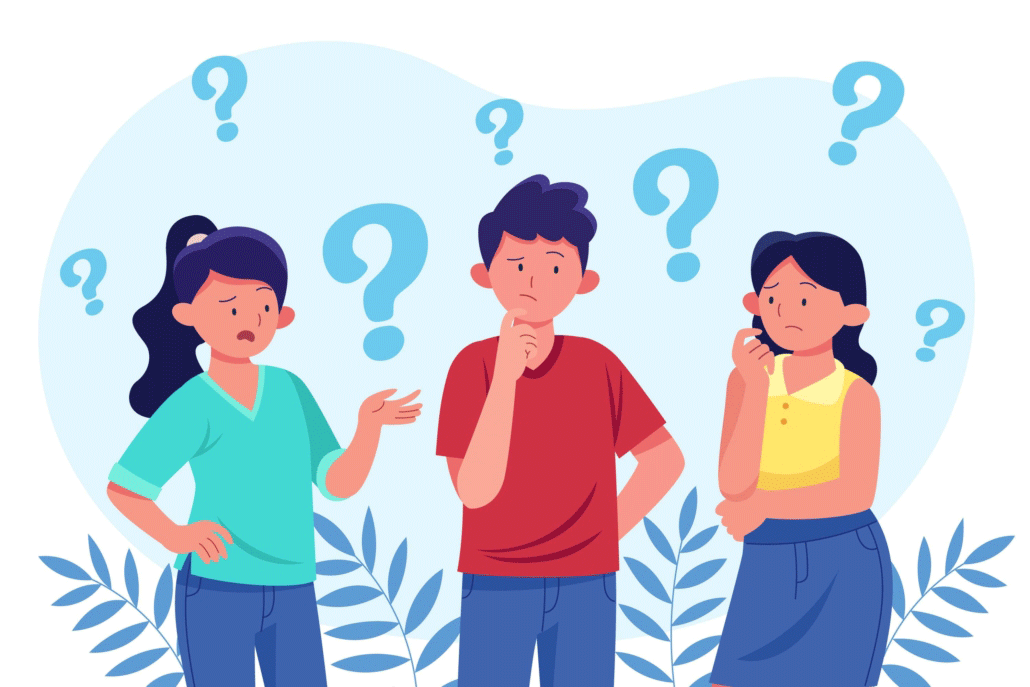 What is Video Igniter Animation?
Video Igniter Animation is an online animated video production service. By working with our team online, you can get your custom animated video produced faster and for less than hiring a brick and mortar animation studio.
We can help you create any kind of 2D animated video or 3D animation you can imagine. Check out our animated video portfolio!
Need help syndicating your animated video? Ask us about video promotion!
Watch our explainer video on our home page to learn more about how we can help you create an animated video. For examples of the kinds of animation our team can produce, check out the demo reel below:
Looking For An Animated Video Company In The U.S.?
Video Igniter is headquartered in Seattle, Washington.
Animated Video Production Success Stories & Testimonials
Don't just take our word for it – these testimonials highlight Video Igniter's reliability, creativity, flexibility and ability to deliver animations that exceed expectations. When you choose Video Igniter Animation, you can rest assured that you are working with a trusted and reputable studio.
"Video Igniter were very easy to work with and the entire process for creating and suggesting edits was seamless and stress-free. I would work with them again and would recommend to others looking to create a modern and stylish explainer video."
Clair Simpson – VP Marketing, Repool.com
"I run a video production company and outsource animation. The team at Video Igniter did a great job in taking the concept I very crudely drew out and making it into a beautiful animation. The review process was easy and their turnaround time was very quick. I'd def recommend them if you're looking for an animation project."
Pat Henderson – Founder, Path8 Productions
"Video Igniter offered us the critical combination of creative value, clear communication, and patience with stakeholder feedback. We ended up with truly high-quality design assets for our video series largely due to the extra level of commitment — and the right balance of efficiencies with flexibility in the process when called for."
Larry Schlessinger – Sr. Creative Program Manager, Amazon Web Services
"Video Igniter came to us with a number of creative and engaging ideas and were able to create an exciting, impactful video in a short period of time. And the best part was that it cost much less than other options of similar quality. The video they made is a great marketing tool for us."
Alex Raymond – Founder, Kapta Systems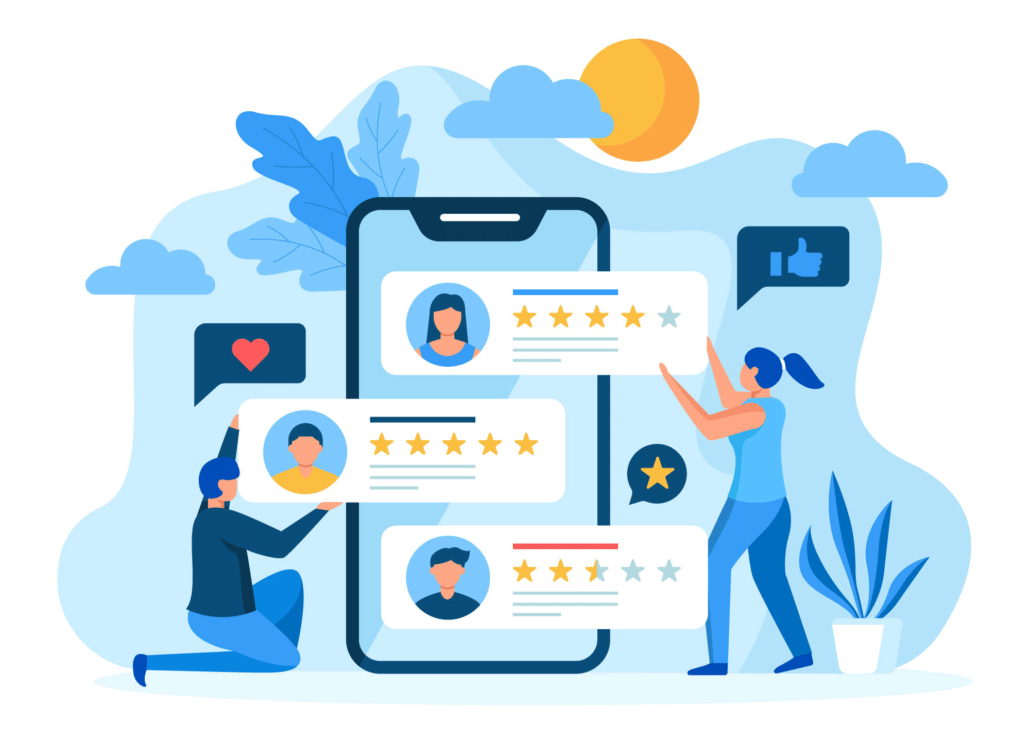 Get in touch!
Schedule a call with our production team to discuss your animated video project.
Get a quote for us to create your animated video.
Request access to our newest price sheet.
Create your Video Igniter account, fill out a creative brief for your video and we'll begin production as soon as we receive your production deposit.

https://videoigniter.com/wp-content/uploads/2023/09/Animated-Video-Production-Services.svg
77.7
87.7
videoigniteradmin
/wp-content/uploads/2020/02/logo-v2.svg
videoigniteradmin
2023-09-16 04:48:23
2023-09-16 04:48:23
Animated Video Production Services