Animated Investor Pitch Deck Video FAQ + How To Make Them
Do you want to create an animated investor pitch deck for your company but aren't sure how to get started? This comprehensive FAQ answers all the popular questions we receive about making and using animated investor pitch decks.
In this article, we cover:
What is an animated investor pitch deck?
Why use an animated investor pitch deck?
How to use an animated investor pitch deck?
Types of animated investor pitch decks.
How to make an animated investor pitch deck?
How long does it take to make an animated investor pitch deck?
How much does it cost to produce an animated investor pitch deck?
Tips to help you save time and money when making your pitch deck.
…and more!
What is an animated investor pitch deck?
An investor pitch deck is a slideshow presentation that businesses, startups and entrepreneurs create to help them make the case to investors to invest in their business.
Investor pitch decks include information about the team, what the business does, how much money you've made, and how much money you want from the investors. You also need to explain how your company is going to invest the money and grow it.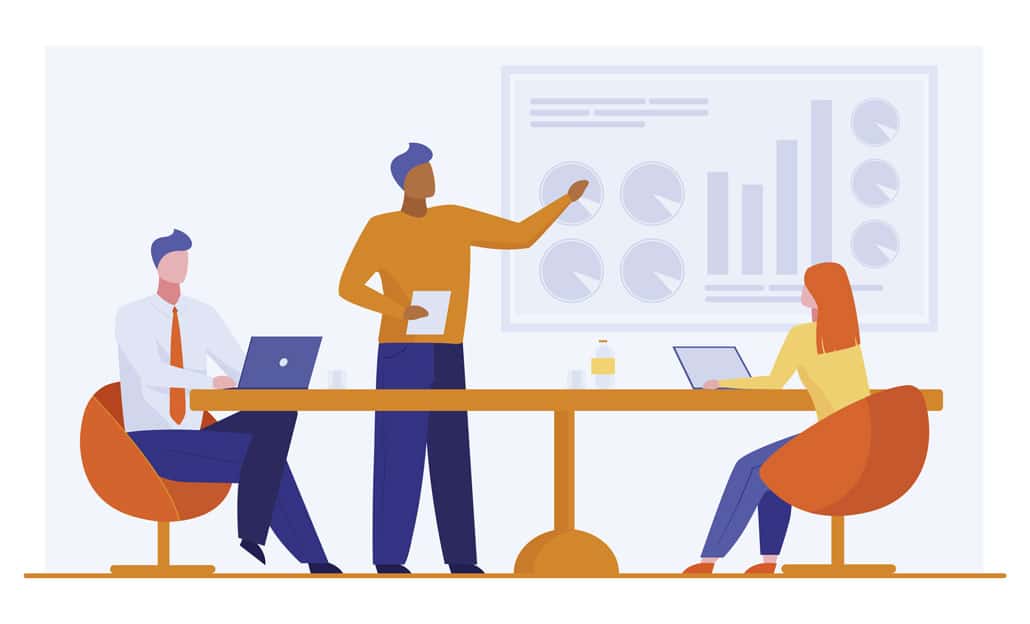 An animated investor pitch deck is a modern variation of the traditional PowerPoint pitch deck. Instead of using slides, the pitch deck is produced in the form of an animated video for the investors to watch.
Why use an animated investor pitch deck?
Makes your pitch concise
Investor pitch decks can take 15-60+ minutes to go through. That's a lot of time to try and hold your investor's attention. By focusing on the key messages that are relevant for your pitch, you can create a short, concise investor pitch that's 2-10 minutes long.
Makes your pitch easier to understand
Animated visuals can tell a story and make it easier for investors to understand your pitch. Motion graphics and animated infographics can be used to visualize stats, facts and data that are more impressive to see compared to just stating the facts.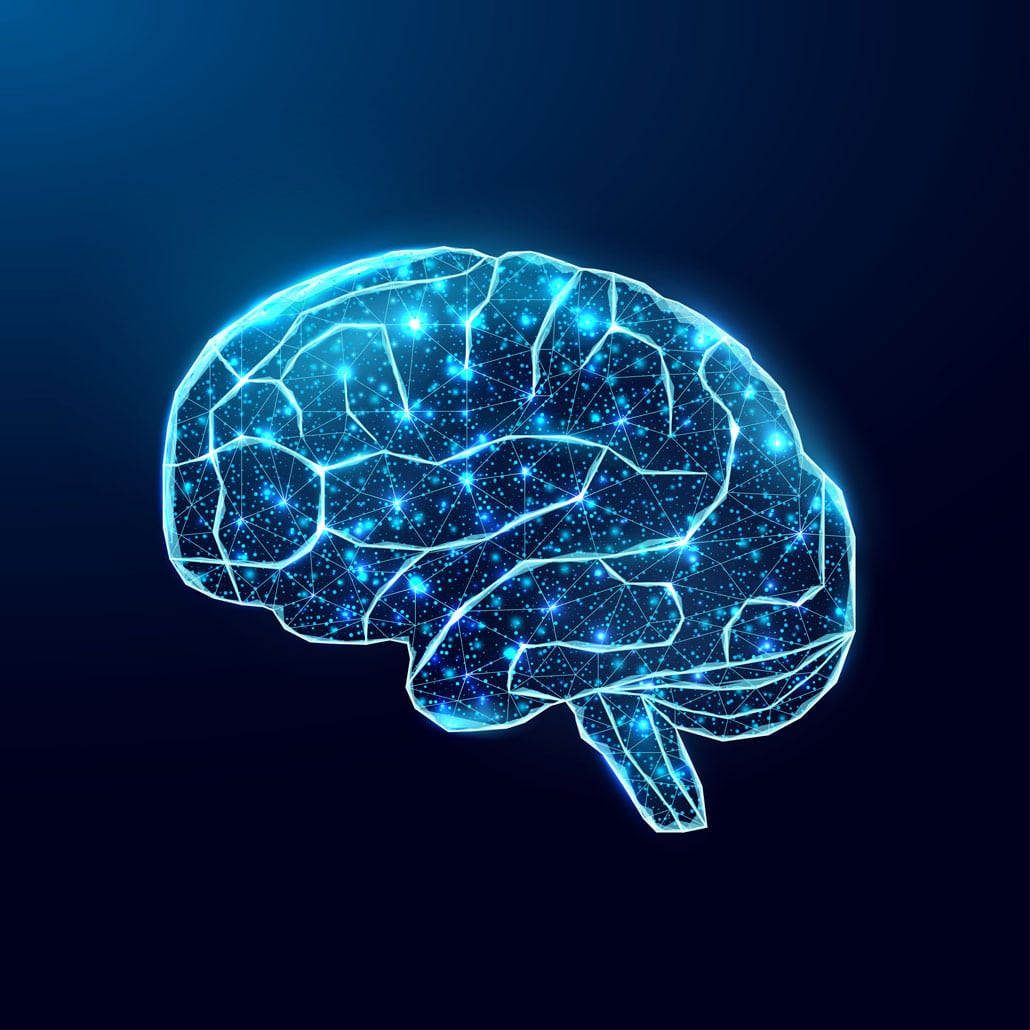 Helps investors stay focused on your message
Long, in-person presentations are generally boring and difficult to pay attention to. Colorful animated visuals that continuously change and move about help keep your investor's attention focused while they are learning about your business opportunity.
Investors can view when their schedule is convenient
Investors receive more pitches than they have time to review. By creating an animated investor pitch deck, you can send short the animated video to your investor to watch when it's convenient for them.
You can even add a CTA ("call to action") at the end of your video that investors can click on to learn more, watch another video, contact your sales team or get directed to your investment page so they can send you $.
Saves on time and money on travel
Animated investor pitch decks can help your business save time and money on expensive travel costs. Why fly across the country to give an initial presentation when your animated investor pitch deck can do it for you. Save the travel budget for the most serious investors that merit a face-to-face meeting.
See where investors drop off
Adding analytics tracking to your video enables you to:
See if investors are watching your pitch deck til the end.
See if investors stop watching at a specific part of your video.
Understand if there are parts of your video that are being rewatched.
Count the number of people who watch your video and click on your CTA at the end.
Check out this companion article for more tips on how to understand the stats and analytics for your animated investor pitch deck.
What to include in your animated investor pitch deck?
Include most or all of the following topics in your investor pitch deck. Many of these can be 1-3 sentences long but some may require more time to explain.
Overview Of The Company Overview
What Is Your Mission/Vision For The Company
Introduce The Team & Their Industry Experience
What Problem Does Your Company Solve?
What Is The Solution You Are Bringing To Market?
What Is The Market Opportunity
What Is The Product/Service?
Who Are Your Customers?
Explain Tech Behind Your Product/Service
Is Your I.P. Defendable?
Who Is Your Competition?
What Traction Do You Have Already?
What Is The Business Model?
What Is Your Marketing Plan?
Company Financials And Projections
What Are You Asking Investors To Give You?
How to use an animated investor pitch deck?
Meeting Screening
Figure out which investors are serious about hearing your pitch. Email a link to your animated investor pitch deck to investors you want to pitch to. Follow up to see which ones have seen your video and are interested in meeting in person to learn more and ask questions.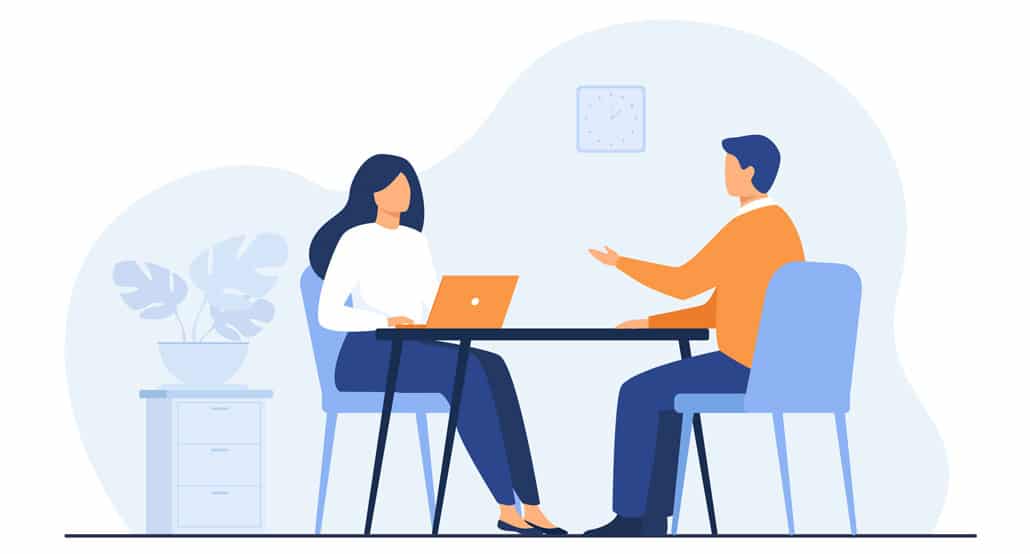 Use During Meetings
Animated investor pitch decks are polished, concise presentations. It's like an automated pitch man (or woman) that has perfected your presentation and can reproduce it consistently. Consider showing your animated investor pitch deck during your investor meetings instead of relying on your team to speak for the full presentation.
When you meet with investors, play your 2-10 minute animated pitch deck and then investors can ask you questions about the topics they want to learn more about.
Post Online
Embedding your animated investor pitch deck on your website and syndicating your video across social media and websites like Start Engine can help you get more investor eyeballs on your pitch. Be sure to include instructions for people who want to follow up to learn more or are ready to invest.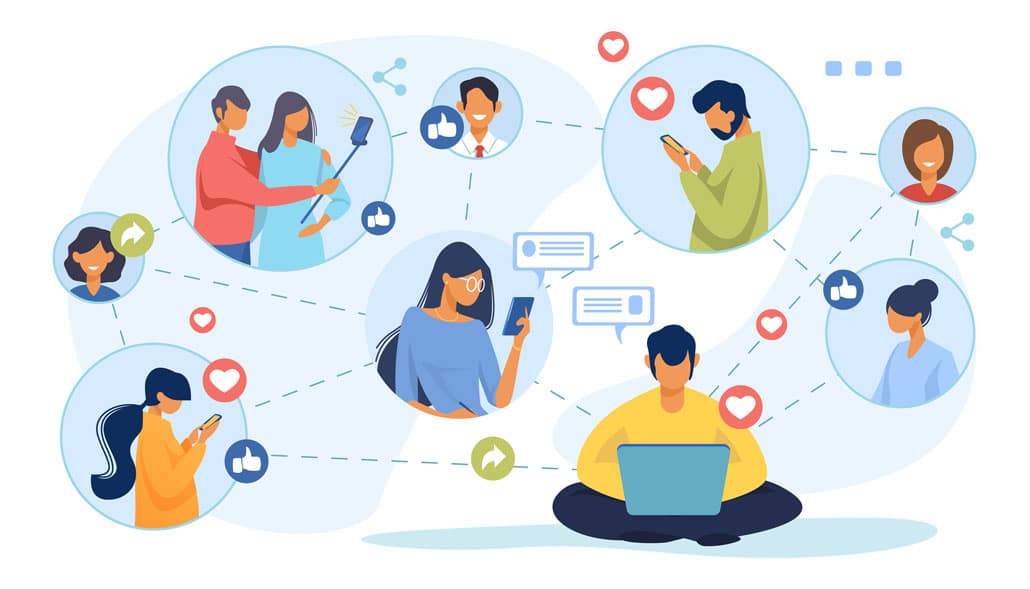 Display At Trade Shows
Animated investor pitch decks perform well at trade shows. It enables casual passers by to watch a video to learn about your company while all your booth staff are busy talking to other people. Use your animated investor pitch deck to draw people in so they can ask you questions and follow up with you if they want to invest.
Types Of Animated Investor Pitch Decks
Comprehensive Animated Investor Pitch Deck
A comprehensive animated investor pitch deck explains everything about your pitch. See the section above titled, "What to include in your animated investor pitch deck?" for a list of all the topics that should ideally be included in your animated pitch deck.
Condensed Investor Pitch Deck
A condensed investor pitch deck focuses on just a few of the items listed in the comprehensive animated investor pitch deck. Some companies opt to create a shorter, incomplete version of their pitch deck to lower the cost of producing it and to not give away all the details of their pitch until they meet with investors in person.
This type of pitch deck is typically designed to help companies get their foot in the door at VC firms.
Explainer Video
Animated explainer videos are a popular way for tech startups to explain what their business does. These types of videos tend to focus on the benefits the user will receive and aren't intended to be used as pitch decks.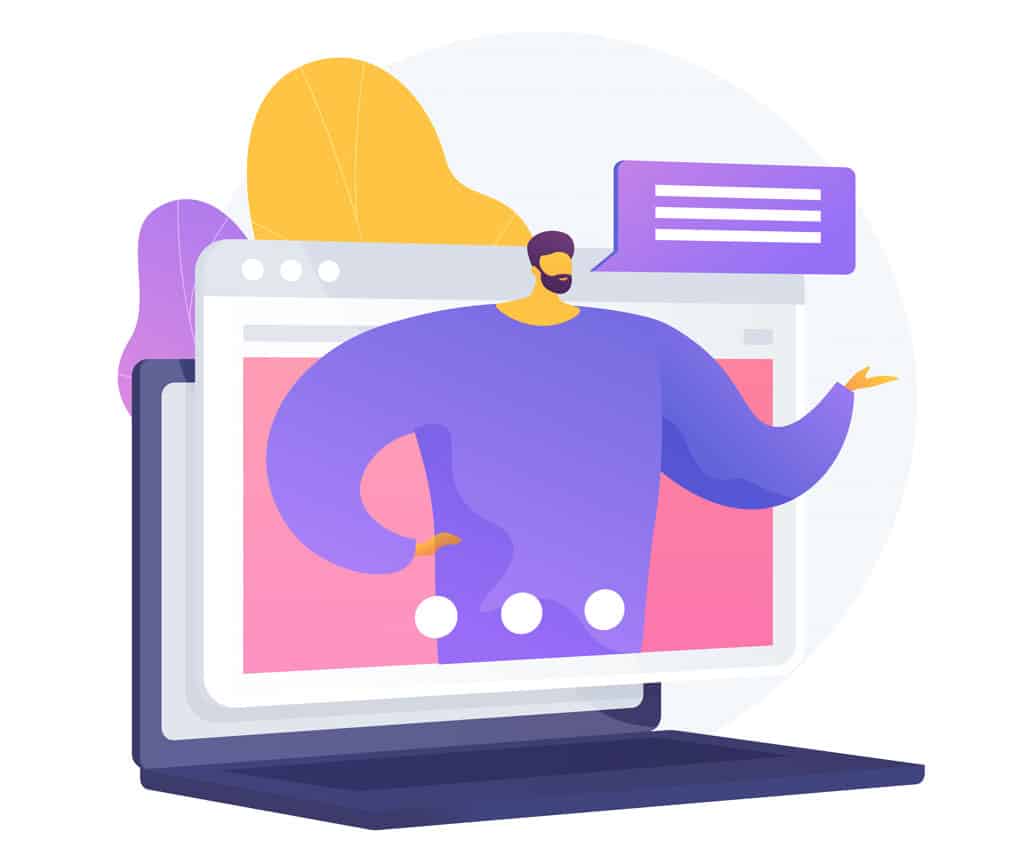 That being said, explainer videos can serve a dual purpose. In addition to being used as a video promotion tool for your business, your explainer video can function as a short version of your pitch – something busy VC are more likely to check out when they have a free moment.
If the value proposition is compelling, expect them to reply asking to learn more.
Financial Animated Infographic
Watching someone explain numbers in a spreadsheet might be the most boring thing in the universe. Still, it's important to explain your financial data and projections for the future.
Instead of presenting your financial documents, identify the key takeaways and develop an animated infographic to highlight and explain your key financial data.
How to make an animated investor pitch deck
1). Pick Your Production Company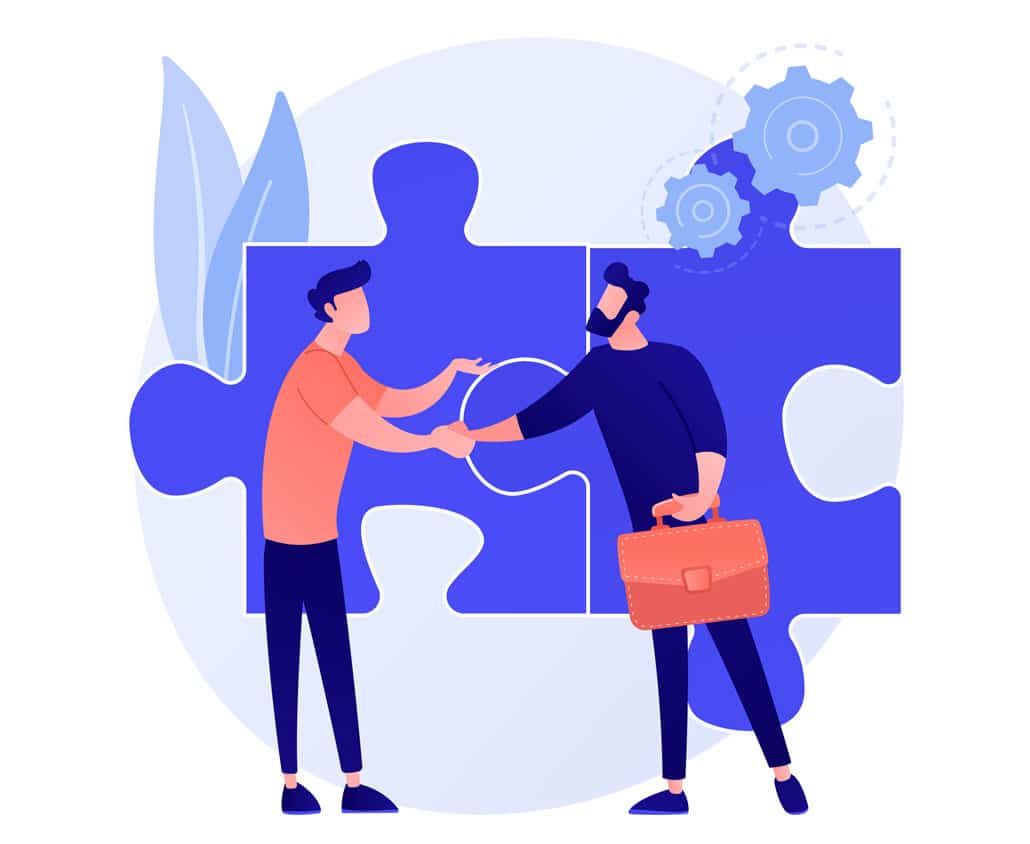 Choose an animation studio or animated video production company to help you create your animated investor pitch deck. VideoIgniter.com can help you create a custom animated video investor pitch deck – or you can check out these resources to help you pick an animation production partner:
2). Review The Pre-Production Checklist
Before production begins, review the pre-production checklist. This list tells you what files and thoughts you should organize and have on hand before production officially begins.
3). Kick Off Call Or Questionnaire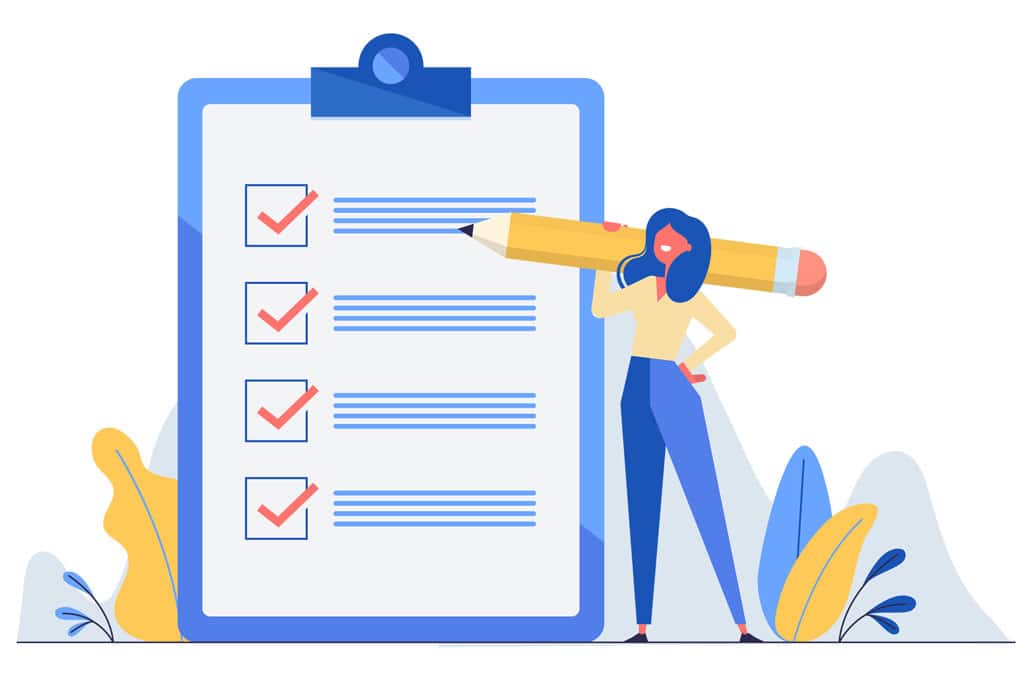 Production starts with a kick off call or questionnaire. This is your opportunity to explain the key details that need to be included in your animated investor pitch deck and what kind of visual style you want to use.
You can also speak to the nature of your investors – are they tech investors who understand computer-speak? Or maybe they're green-tech investors that want to hear how your tech will help save the world.
Due to the amount of detailed information that needs to be included in your investor pitch deck, it would be best to compile all of the necessary information into a document for your production partner to work with. The more information you include, the better.
It's our job to figure out how to present the key details as efficiently as possible.
4). Script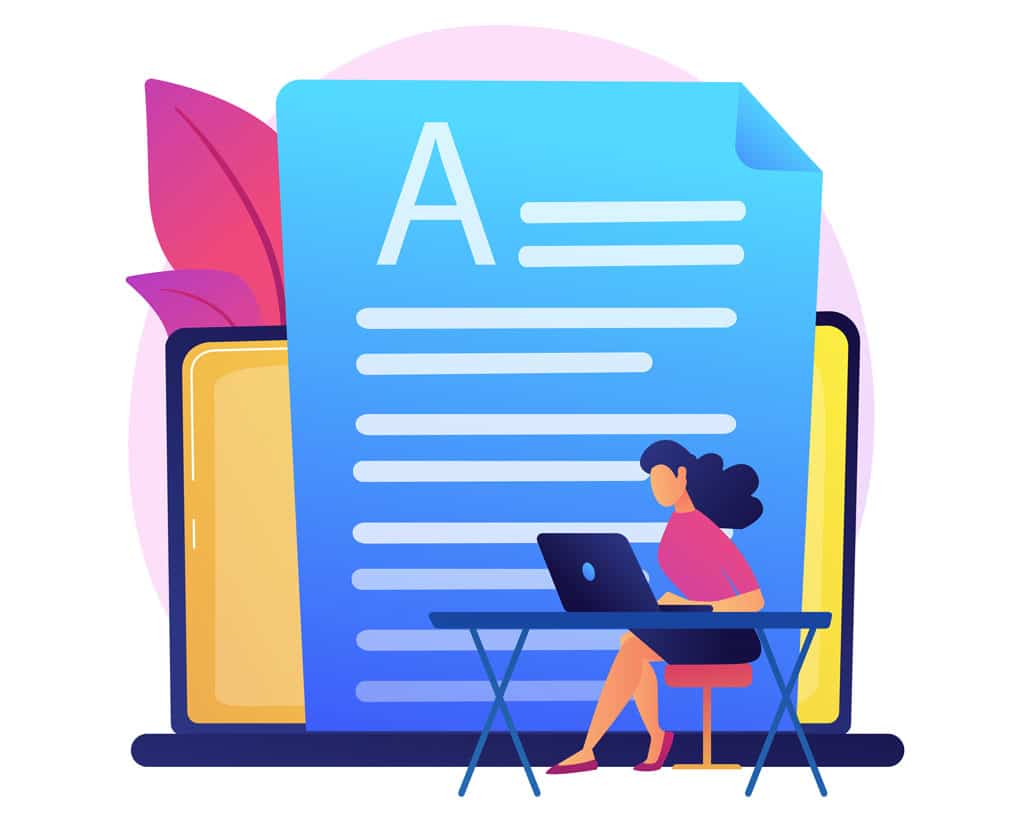 The video script for an animated investor pitch deck typically starts out as an outline of the main ideas. Once those are approved, our production team will expand on the writing and include notes about how the visuals will enhance the presentation of the content.
You get an opportunity to review the script and request revisions. We recommend circulating the draft among your advisors to get their feedback now. It's much easier to change the content of your pitch deck at this point before we get into storyboarding, voiceovers and illustrating.
Collect everyone's feedback and share it with us to revise. You get another opportunity to review the script and approve it before production begins.
5). Storyboard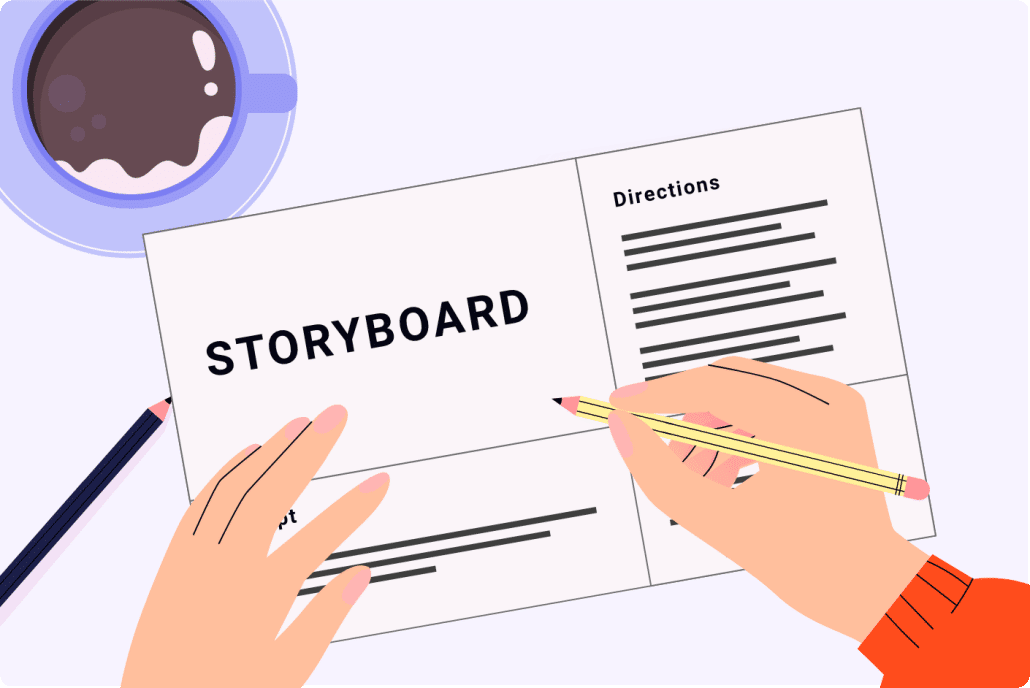 Now that the script is approved, we'll develop a storyboard to help visualize what content we're going to show for each part of the script. The animated video storyboard is essentially the blueprint for your animated video. It tells the illustrators and animators what to create.
When the first draft of the storyboard is ready, give it a detailed review and send us your feedback. We'll incorporate the revisions and send it back to you to review and approve.
6). VoiceOver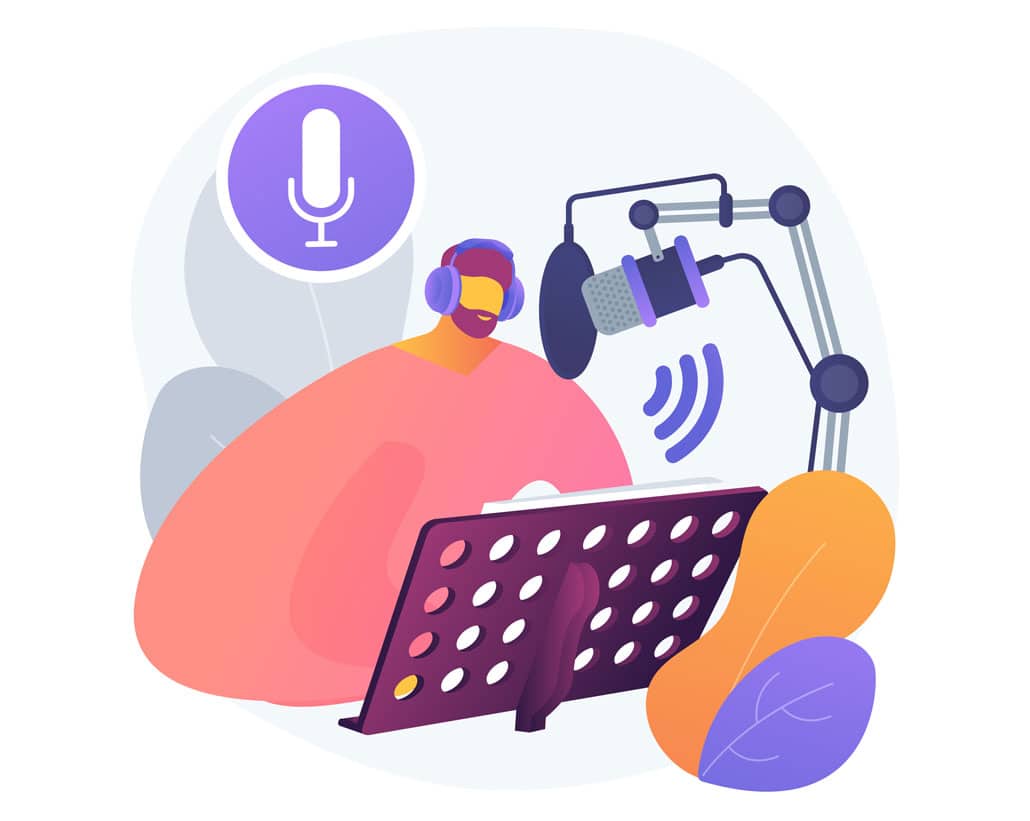 After the storyboard is approved, we will get voiceover auditions for you to listen to. Tell us which version you prefer and we will coach the selected VO artist through the full recording to ensure they use the correct tone, pacing and pronunciation.
We'll send you the full voiceover to review. Let us know if you want the artist to rerecord any parts. Otherwise, mark it as approved!
7). Soundtrack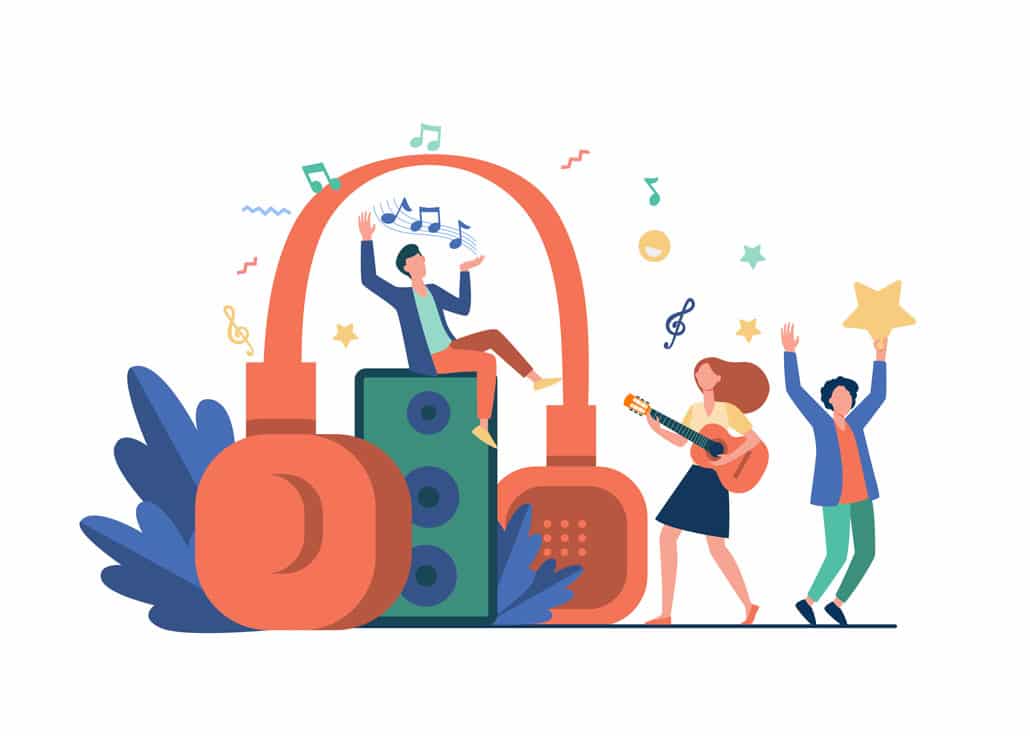 Not all animated investor pitch decks include music but it can be a nice touch. Our team will identify several soundtracks that we feel suit the mood for your presentation and you select the one you like best. We'll purchase the video soundtrack license so that you can legally use the music in your video.
8). Illustrations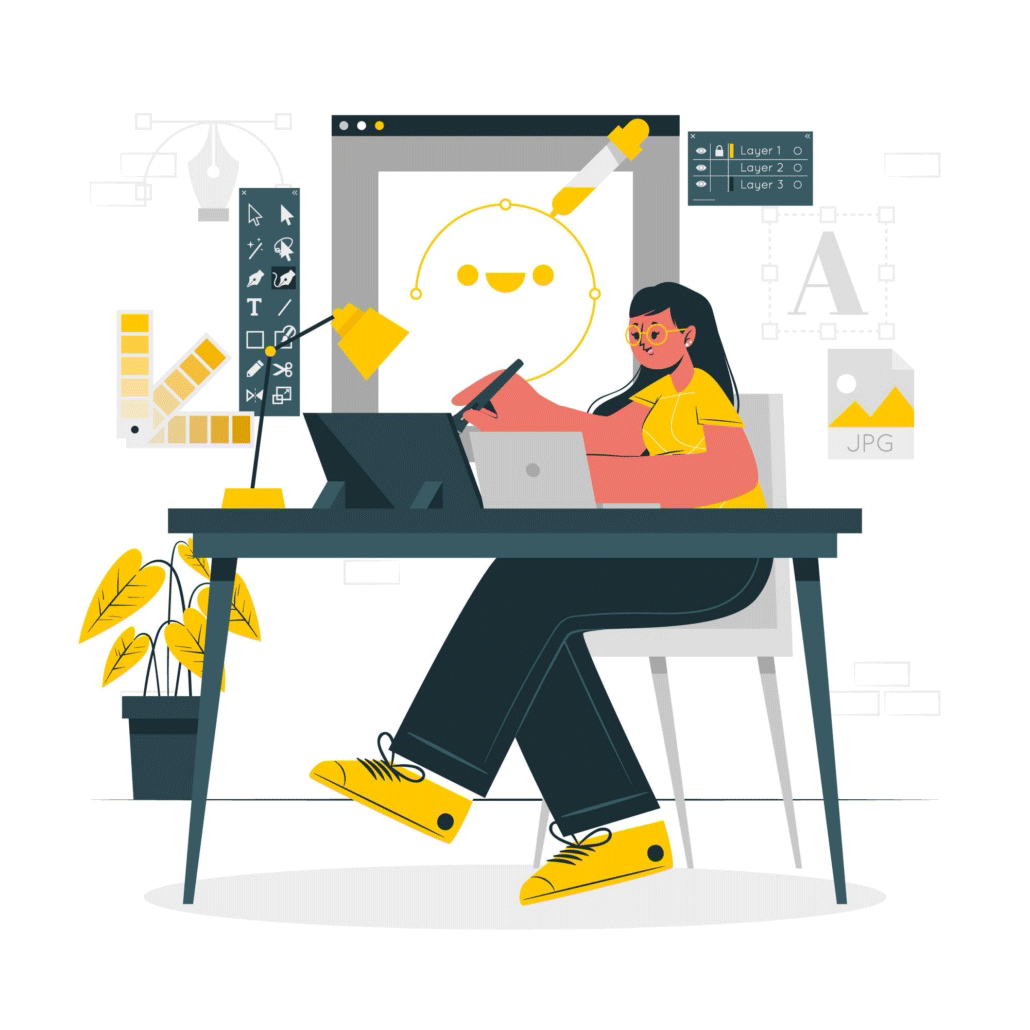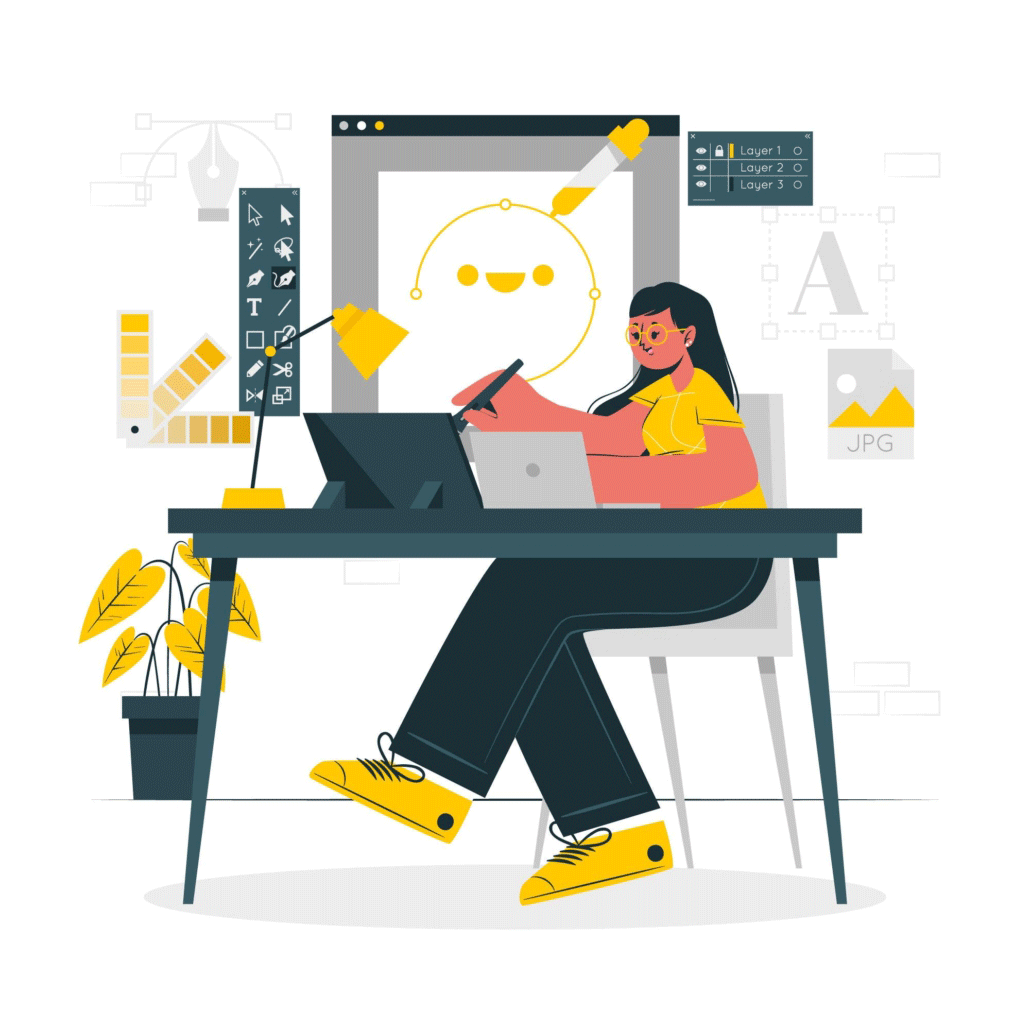 Our team will develop concept art for your animated video based on your brand guidelines and the style references you shared in the production questionnaire. Let us know which visual concept you prefer.

We design the rest of the art for your animated pitch deck and give you an opportunity to review the illustrations and request revisions before approving them for production.
9). Animation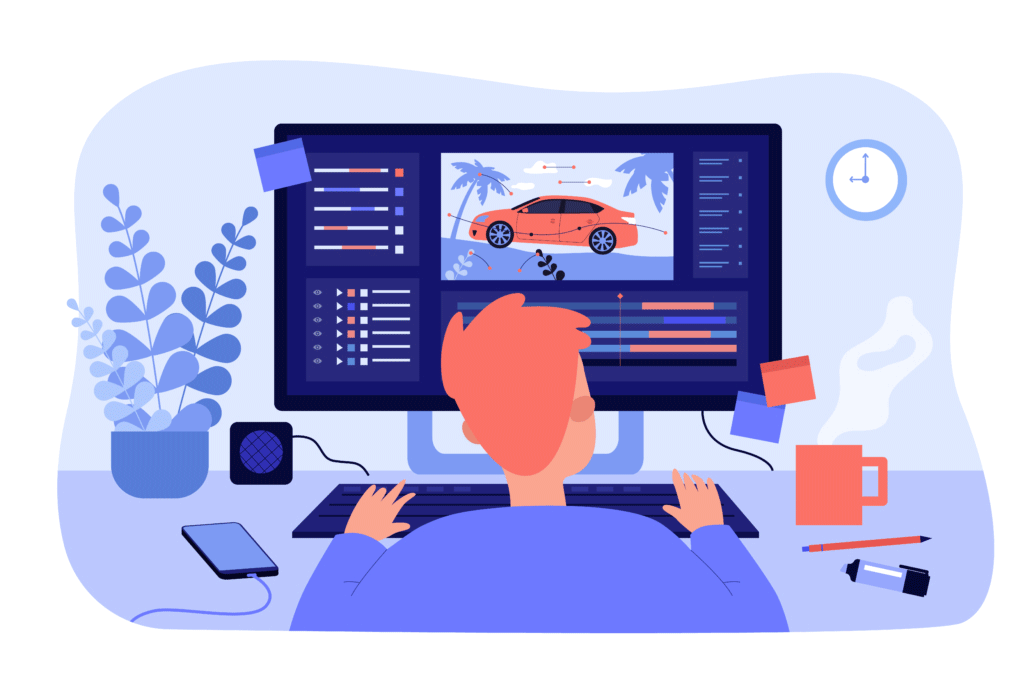 Now that everything is approved, we can animate! When the first draft of your animated pitch deck is ready to review, share it with members of your advisory team to collect people's thoughts. Organize the feedback and share it with us so that we can incorporate your revisions and render out the final draft.
How long does it take to make an animated investor pitch deck?
Depends on the length of your pitch deck. Typically, a 60 second animated video takes 3-5 weeks to produce. Animated pitch decks tend to use a simpler visual style and less motion design than a traditional animated video – so it's possible that production could go faster than that.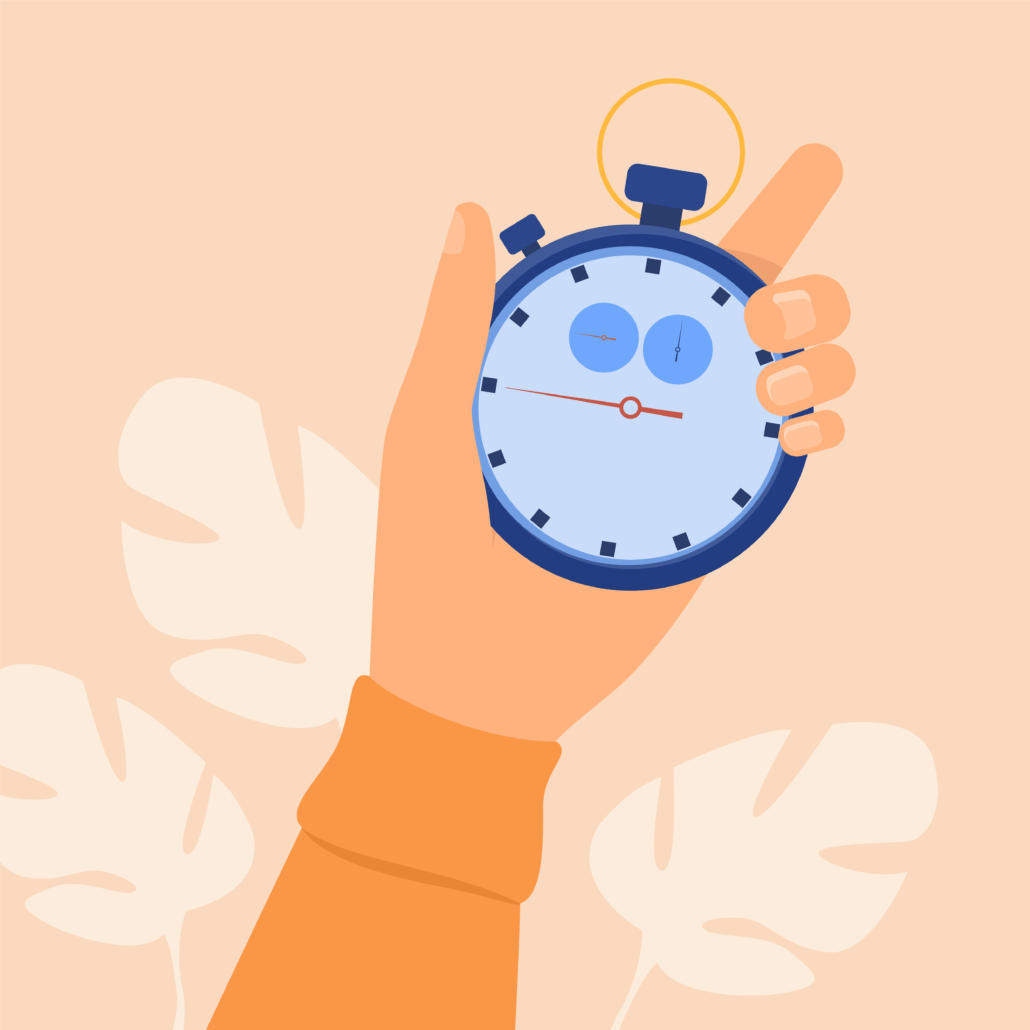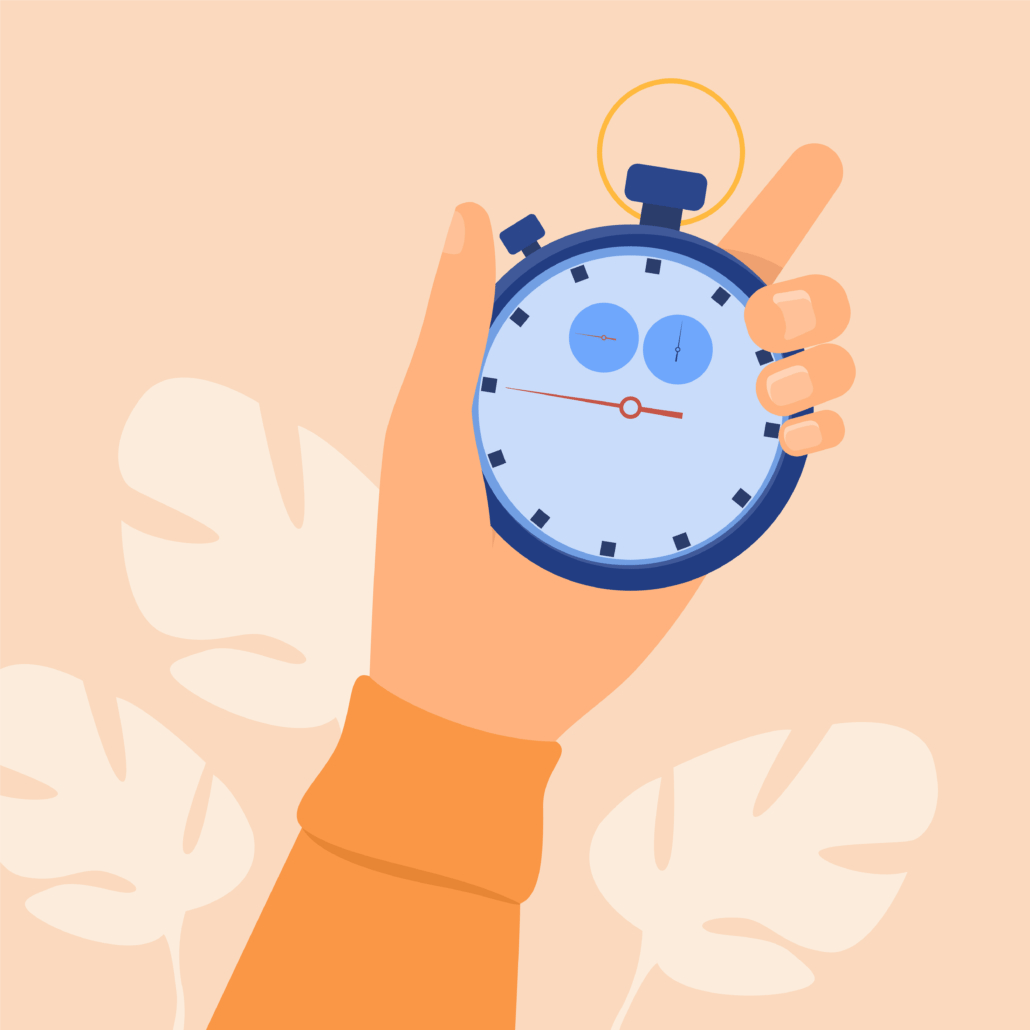 Want to figure out how long it will take to create your animated investor pitch deck? Use this form to contact us – let us know what you want to create and that you want a production schedule estimate. Tell us if you have a specific deadline and we can develop a rush delivery production schedule.
How much does it cost to produce an animated investor pitch deck?
Animated investor pitch decks cost several hundred to several thousand dollars per second. Contact us and let us know what kind of animated visual style you are interested in. Or, request access to our price sheet to see what our standard rates are.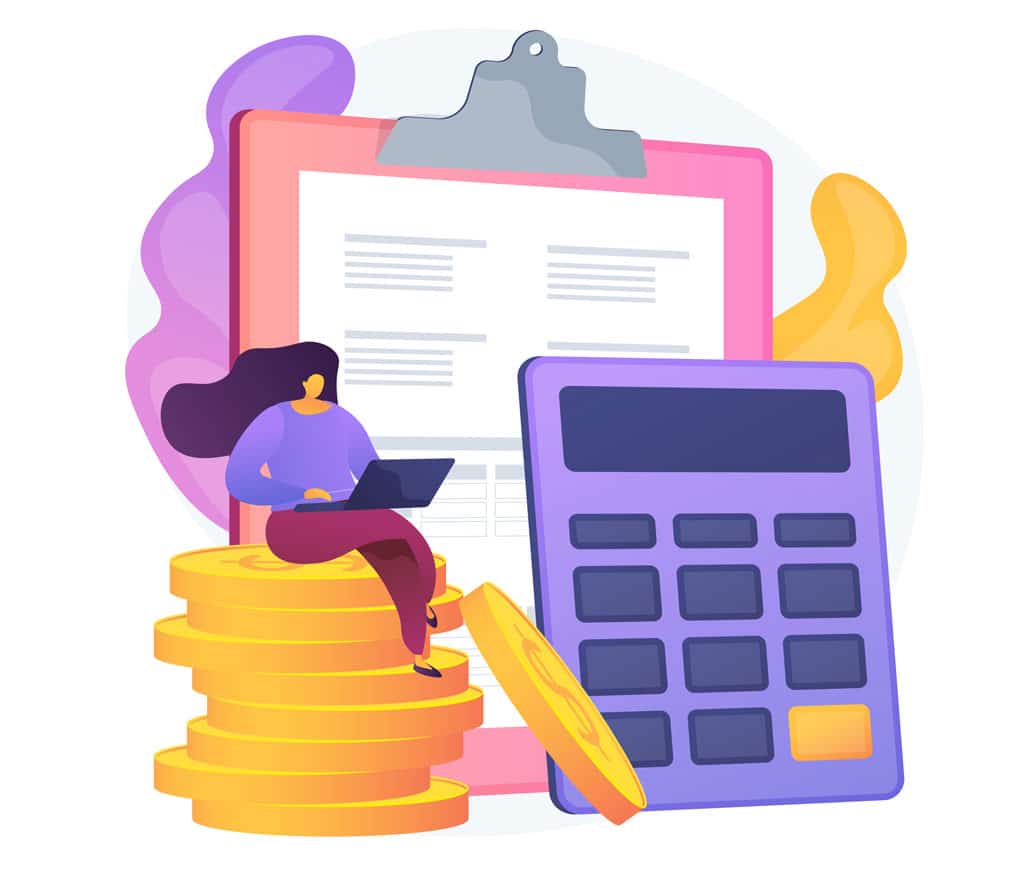 Most animated investor pitch decks use less motion design than a standard animated video so it's worth while to contact us to see if your pitch deck is a candidate for pricing lower than our standard rates.
Tips to help you save time and money when making your animated pitch deck
Develop the script with your internal team.
Use our storyboard template to create your storyboard. If that requires too much artistic talent, you can still get a discount by providing us a written draft of your ideas for the visual concepts you want to show during each section of your animated pitch deck.
Provide the voiceover narration for your animated pitch deck.
Use free, legal music for your video.
Use stock images and icons in your video.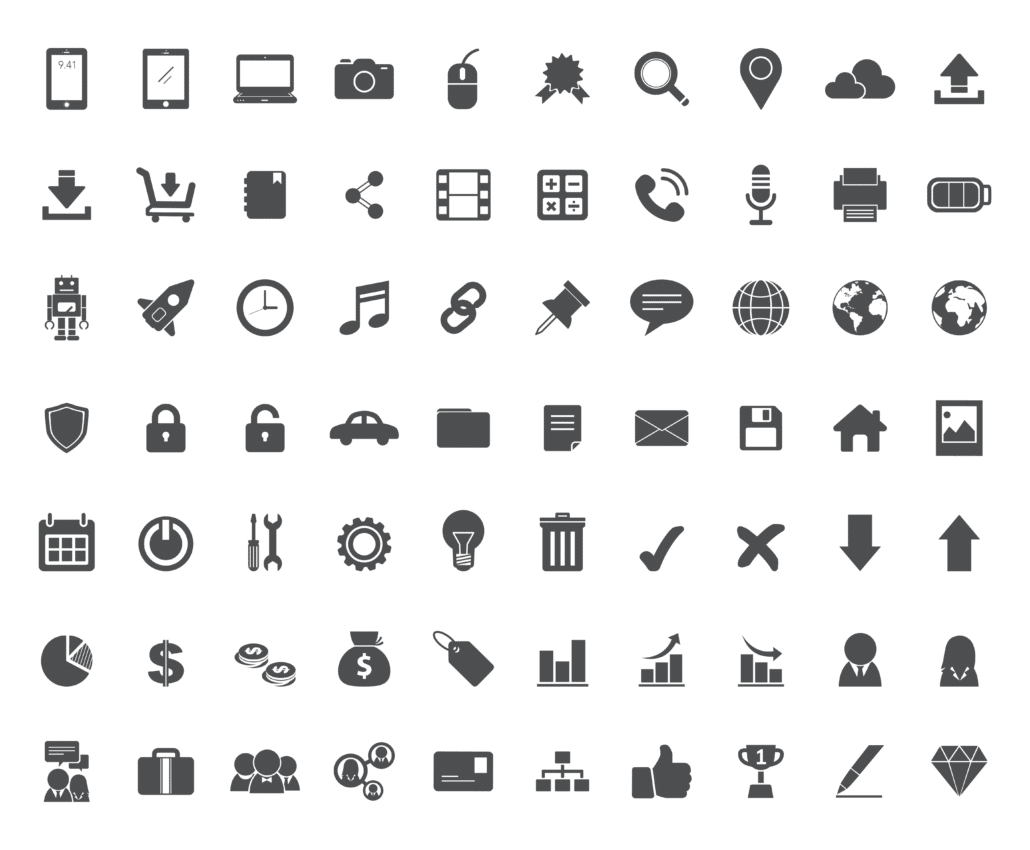 Still have questions about your animated investor pitch deck?
Do you have a question about the creating or using an animated investor pitch deck that wasn't addressed here? Use this form to send us your question and we'll follow up with an answer. We'll also post the question and answer to this page so other people can benefit from the knowledge.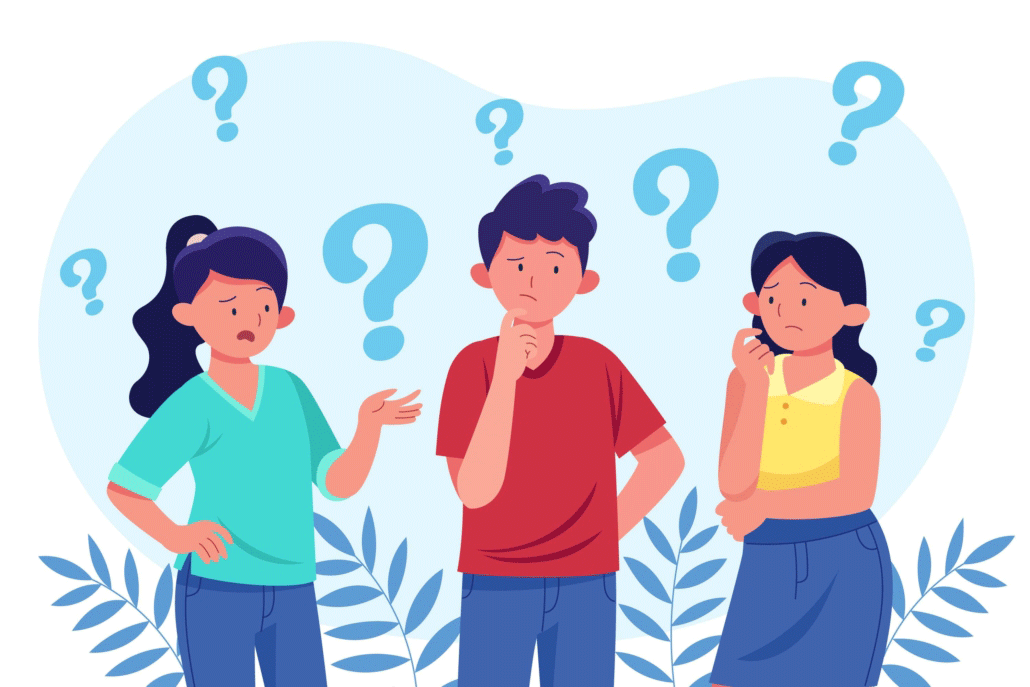 What is Video Igniter Animation?
Video Igniter Animation is an online animated video production service. By working with our team online, you can get your custom animated video produced faster and for less than hiring a brick and mortar animation studio.
We can help you create any kind of 2D animation or 3D animated video you can imagine. Check out our animation portfolio!
Need help syndicating your animated video? Ask us about video promotion!
Watch our explainer video to learn more about how we can help you create an animated video for your business or check out our demo reel below.
Looking For An Animated Video Company In The U.S.?
Video Igniter is headquartered in Seattle, Washington.
Success Stories & Testimonials
"Video Igniter offered us the critical combination of creative value, clear communication, and patience with stakeholder feedback. We ended up with truly high-quality design assets for our video series largely due to the extra level of commitment — and the right balance of efficiencies with flexibility in the process when called for."
Larry Schlessinger – Sr. Creative Program Manager, Amazon Web Services
"Video Igniter came to us with a number of creative and engaging ideas and were able to create an exciting, impactful video in a short period of time. And the best part was that it cost much less than other options of similar quality. The video they made is a great marketing tool for us."
Alex Raymond – Founder, Kapta Systems
"I am beyond satisfied with my experience with Video Igniter. The first drafts of the work were almost exactly what I had in my head when developing the concept. After that each step along the way was seamless until arriving at a perfect finished product. And all this at a tremendous value. Anyone who has considered creating a marketing video should check out Video Igniter."
Anonymous Customer Feedback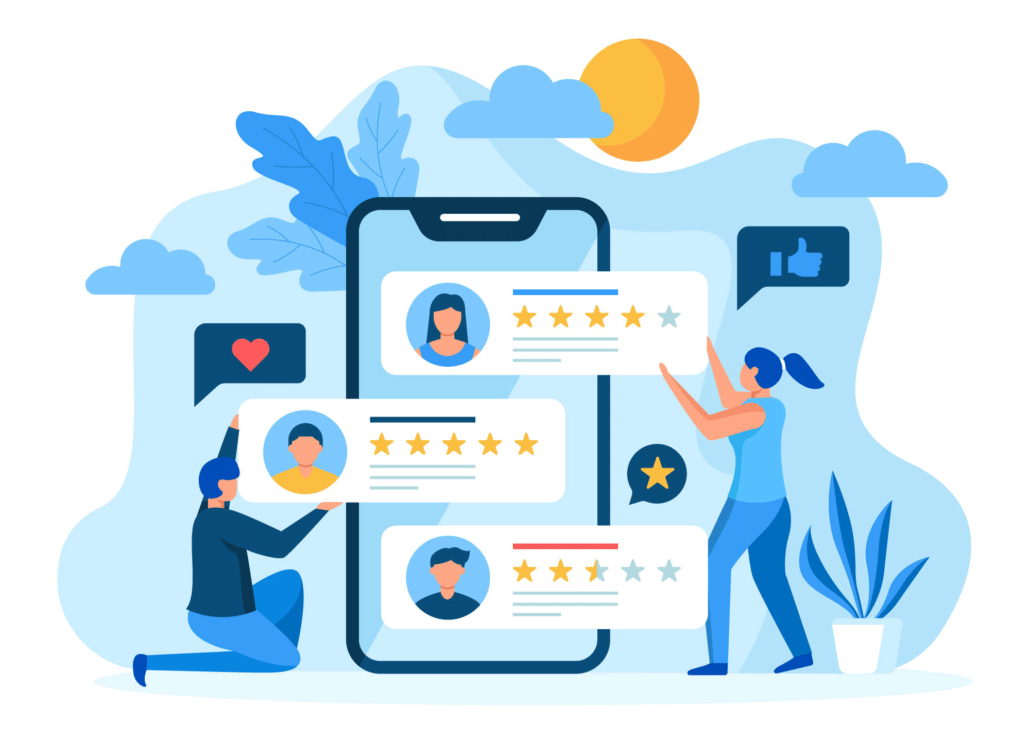 Get in touch!
Schedule a call with our production team to discuss your animated investor pitch deck.
Get a quote for us to create your animation.
Request access to our newest price sheet.
Create your Video Igniter account, fill out a creative brief and we'll start your animation.

https://videoigniter.com/wp-content/uploads/2023/02/Animated-Investor-Pitch-Deck.svg
77.66
87.74
videoigniteradmin
/wp-content/uploads/2020/02/logo-v2.svg
videoigniteradmin
2023-02-16 20:34:41
2023-05-08 23:07:09
Animated Investor Pitch Deck Video FAQ + How To Make Them