White Label Animated Video Production Services For E-Learning Companies
Are you an instructional designer or an e-learning company looking for high quality, reliable and affordable white label animated video production services for e-learning courses? Video Igniter Animation offers white label animated video production for a variety of industries including education/e-learning, healthcare, marketing, finance and more.
If you have a question about white label animated video production that isn't answered in this article, you can use our contact form to ask your question or click the image below to schedule a call with a member of our production team:


How can Video Igniter help your e-learning company?
Our unique approach allows you to offer custom branded animated videos at affordable prices while maintaining the highest level of quality.  We work with our clients closely during every step of the process from concept development through post production delivery ensuring that each project meets your brand guidelines, deadline and budget requirements.
If you have clients and customers who are looking for high quality, yet cost effective and time saving e-learning video production services – we can help. Video Igniter Animation's white label animated video production service for e-learning companies offers a variety of solutions and unique visual styles to meet the demands of today's tech savvy learners. Our white label animated video production service provides a complete end to end solution that includes script writing, storyboarding, voice over recording, custom illustrations and 2D or 3D animation. We can even help you translate your videos into other languages.
The result is that your customers get exactly what they want without any hidden costs or delays in delivery.
Get the Best Production Value For Your Clients
You have a responsibility to spend your client's production budget wisely. You want your animation to be the best it can be and explain their story in an entertaining way, but you are also responsible for creating a video that will inform their audience and help them retain the information. This is why we advise our clients to use Video Igniter Animation as their white label animated video partner.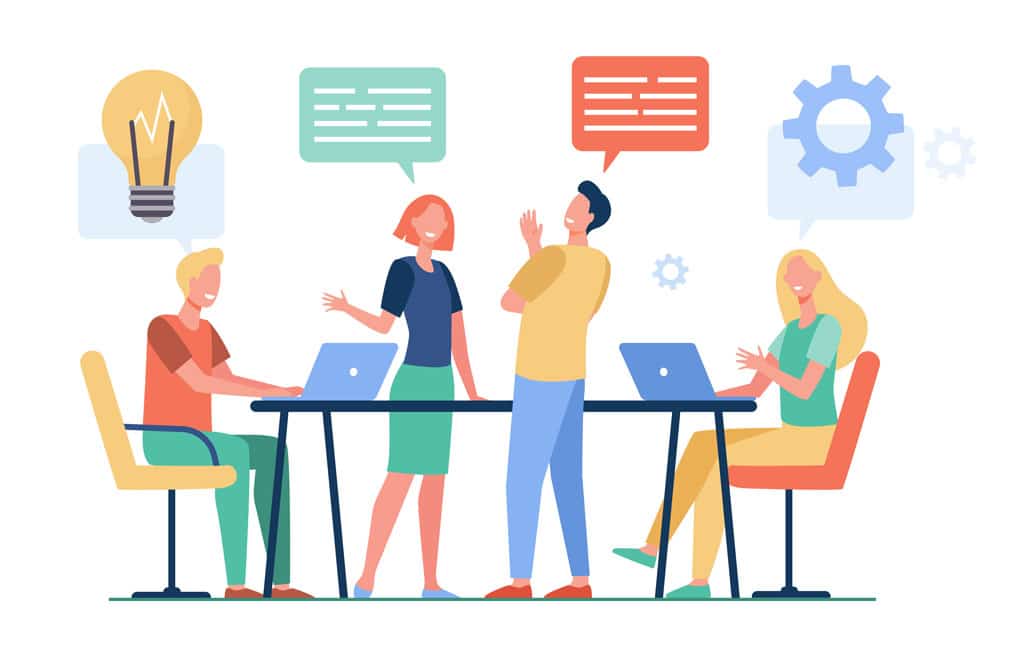 Our talented experienced team has been creating high quality animations since 2011 and has worked with every industry you can imagine. We've honed our audio-visual storytelling chops over the last decade+ by working with some of the worlds largest brands (like T-Mobile, Ricoh, & Linkedin) as well as independent video production companies and tech startups.
Most of the content we create is designed to educate viewers while keeping them entertained.  Our specialty is creating animated videos that explain new information in a way that is memorable so people can understand it quickly.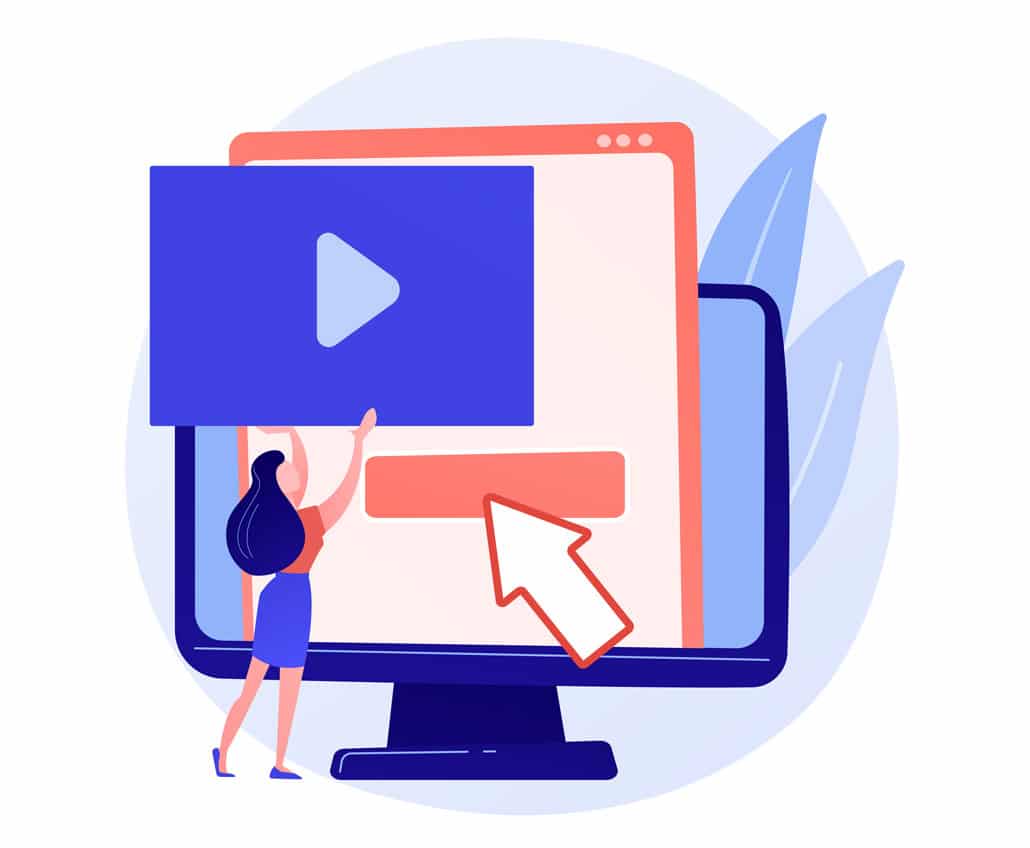 If you're in need of high-end animated explainer videos for your clients, hiring a white label video animator can save you time and money on your production budget. Our white label animation services allow us to produce exceptionally high quality videos at a fraction of the cost compared to most other providers in this space. We work with our clients closely during every step of the process from concept development through post production delivery ensuring that each project supports their brand guidelines and budget requirements.
The Benefits Of Hiring A White Label Animated Video Production Service
Animated videos are an excellent way to explain your ideas, showcase your products and services, or teach valuable skills in a fun and engaging way. But creating high quality e-learning videos isn't as simple as just pressing "record" on your smartphone camera. You need someone who knows what they're doing. Script writing, storyboarding, voiceover recording, soundtrack selection, designing illustrations and animating… That's a lot of different specialties. Instead of trying to master them all (or developing an internal team that can), you should focus on doing what you do best: run your business and hire people to help with special initiatives when you need it.  This is where white label animated video production services come in handy!
The benefits of hiring a white label animation studio to help you produce e-learning videos include:
Cost effectiveness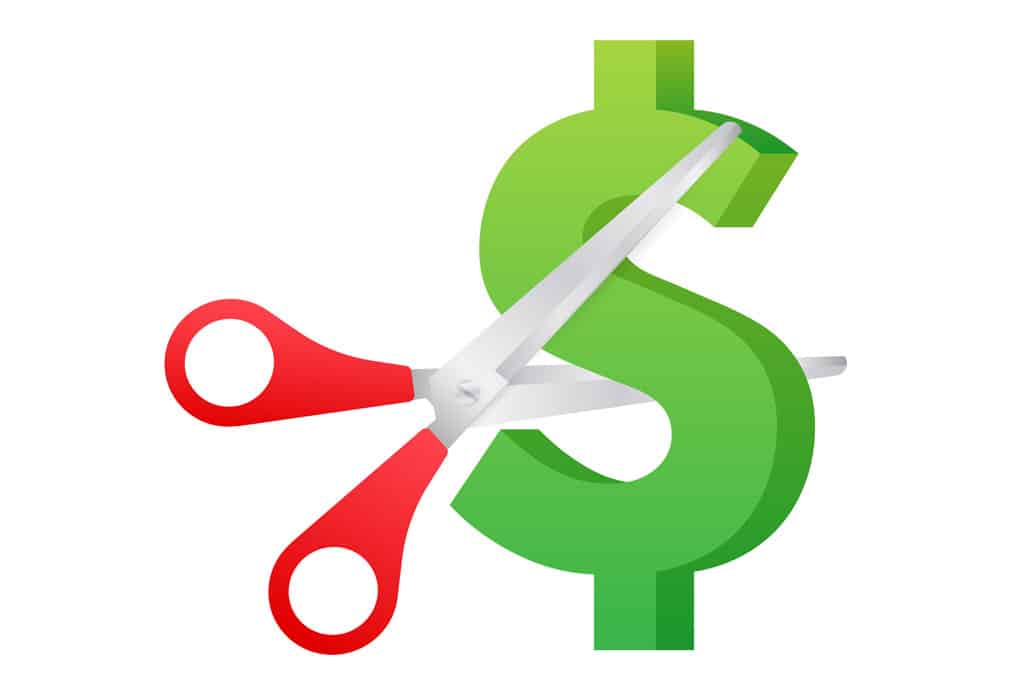 White label animation studios know how to manage budgets and use resources efficiently. So even if you have a limited budget at hand, they can still provide high quality work within your budget and deadlines.
Saves time
Professional animators know how to manage a production schedule better than an e-learning company does because us animators have done it many times before and are used to working within certain parameters (often with strict deadlines). This enables you to spend your time growing your business and nurturing your client relationships.
White label animation studios can create create any kind of visual style you can imagine.
You may have an awesome in-house design team but they may not be versed in the world of animation. Let your imagination run wild and let our production team figure out how we'll produce it.
Experience
You get our decade+ of expertise creating educational animated videos. We have developed a strong intuition of what works and what doesn't.
E-Learning Animated Video Example
We work with you to get a win for your client
Video Igniter can take on as much or as little of the project as you want. We can create the script and storyboard – or we're happy to begin production using one that you provide. If your in-house designer or client wants to provide some images / assets to be incorporated into your educational animated videos, we can do that too.
It's also important to find a production budget and style that works for you and your client. That's why Video Igniter offers several different price points for our white label animated video production service for e-learning companies. Why spend extra on production if a simpler visual production style can match your client's brand guidelines and fulfill the educational requirements of the video?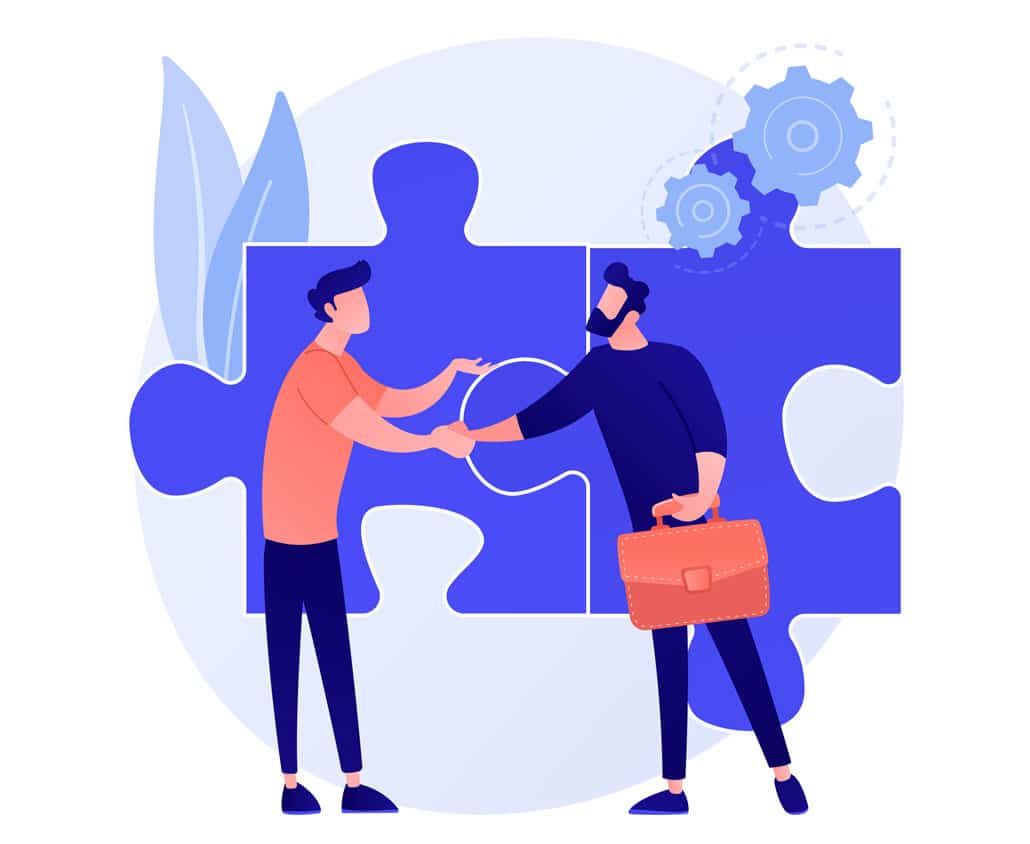 Helping People Educate And Explain Since 2011
Since 2011, Video Igniter Animation has been helping companies produce educational animated videos that help the viewer understand and remember new information. E-learning companies love working with us. You'll save time and money by outsourcing your animated video projects to us. Our team of talented animators are experts in their fields and have a proven track record of delivering high quality animated videos for our white label clients. If you're looking for the best white label animated video production services, look no further than Video Igniter Animation!
Your clients get the same level of quality that we provide for our customers
Video Igniter's white label animated video production service delivers the same level of quality to your customers that we give to the world's biggest brands!  You will still get all the credit, but your customer won't know that you have used a white label service to help produce it. By using our white label production service you can provide your clients with a high quality animated video solution while maintaining complete control over their brand and content.
We understand how important it is for companies like yours to be able to rely on a trusted partner who can take care of every aspect of your project, from start to finish. For all Video Igniter Animation projects, you get:
– The same quality of work – The videos produced for your client include all the elements that make up a great animated video: high-quality animation, voiceover narration, custom illustrations and professional sound design. The result is an educational animated video with impactful storytelling that is guaranteed to engage viewers and increase comprehension and retention rates.
– The same level of service – You (and your clients, if you want us to communicate with them) will enjoy full support from us before and after their projects go live. This includes regular updates via email as well as phone calls if necessary.
You'll benefit from working with an experienced team of writers, artists and animators who are able to create effective educational content for your clients without breaking your budget. We'll work closely with you to ensure that every detail is taken care of so there are no surprises along the way!
All Communication Between Your Team And Our Team Is Confidential
All communication between your team and our team remains confidential. We will never reveal our identity to your clients, nor will we reveal your identity as a client of ours without your permission. If you feel that extra confidentiality is required for a project, we can sign an NDA before starting the work.
Why Hire Video Igniter to Be Your White Label Animated Video Production Partner?
We have a team of highly skilled and experienced animators, who are able to work on projects with ease. Our dedicated team is able to create high quality custom animated videos and you can rest assured that we will meet your deadlines and work with you to keep your production budget as low as possible.
Our production process is streamlined so that it's easy for us to communicate with you (and your client, if needed), throughout all stages of the production process. We also have an extremely fast turnaround time which means the finished product will be delivered on time without compromising on quality.
Not only do we provide great service but we are also affordable! Reach out and get a quote for your next animated video project. You won't find anyone else offering better value for your production budget like Video Igniter's White Label Animated Video Production Rates! In fact, if you find someone offering the same level of production quality and service for less, we'll beat their rate by 10%. As of Fall 2022, nobody has provided a better option.
When you start a project with Video Igniter, you get a dedicated customer service representative who will handle any questions or concerns that may arise during or after production has been completed by our team. They can also assist with the creation of the script and storyboard for your animated videos. You won't have to worry about writing scripts, voiceover talent, designers or hiring animation talent.  Let our professional team members take care of as much or as little of the production process as needed.
Extra Information
World class design talent at prices small businesses can afford.
We can make any kind of 2D or 3D animated video you can imagine.
+20 reasons companies love hiring us to create animated videos.
Animated Video Demo Reel
White Label Animated Video Success Stories & Testimonials
"I run a video production company and outsource animation. The team at Video Igniter did a great job in taking the concept I very crudely drew out and made it into a beautiful animation. The review process was easy and their turnaround time was very quick. I'd def recommend them if you're looking for an animation project."
Pat Henderson – Founder, Path8 Productions

"Video Igniter came to us with a number of creative and engaging ideas and were able to create an exciting, impactful video in a short period of time. And the best part was that it cost much less than other options of similar quality. The video they made is a great marketing tool for us."
Alex Raymond – Founder, Kapta Systems
"Video Igniter offered us the critical combination of creative value, clear communication, and patience with stakeholder feedback. We ended up with truly high-quality design assets for our video series largely due to the extra level of commitment — and the right balance of efficiencies with flexibility in the process when called for."
Larry Schlessinger – Sr. Creative Program Manager, Amazon Web Services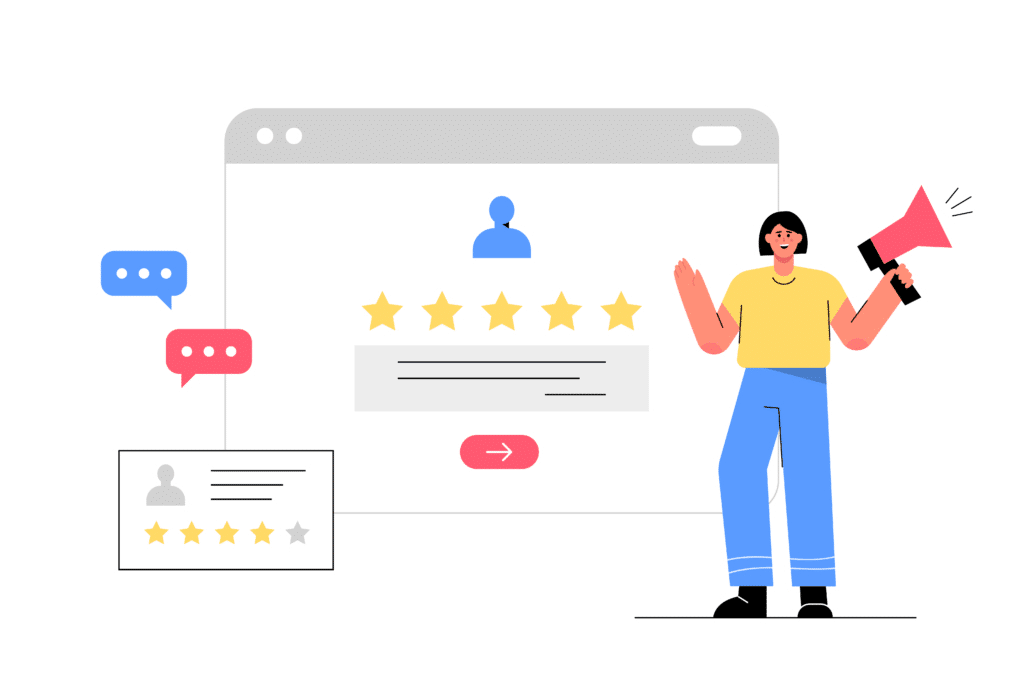 Looking for White Label Animated Video Production Services For E-Learning Projects? Get in touch!
Schedule a call with our production team to discuss your e-learning video project.
Get a quote for your animated e-learning video.
Request access to our newest price sheet.
Create your Video Igniter account, fill out a creative brief, and then we'll make an animated video for you.

What is Video Igniter Animation?
https://videoigniter.com/wp-content/uploads/2022/10/White-Label-Animated-Video-Production-Services-For-E-Learning-Companies.svg
77.66
87.74
videoigniteradmin
/wp-content/uploads/2020/02/logo-v2.svg
videoigniteradmin
2022-10-11 00:22:11
2023-04-21 23:27:31
White Label Animated Video Production Services For E-Learning Companies