Explainer Video Productions
Are you looking for help with explainer video productions to make an animated video? Video Igniter Animation helps people create custom animated videos – even if you've never managed a video project before. All you need to do is tell us what kind of animation you want us to create and our team does all the work on the back end. You get to review the pieces of your video as we make them and ask for revisions along the way to ensure you end up with exactly the kind of explainer video you want to get produced. In this article, we answer the most frequently asked questions about producing explainer videos including how to make an explainer video and how to save money on your production budget.
If you have a question about explainer video production that isn't answered in this article, you can use our contact form to ask your question or click the image below to schedule a call with a member of our production team:

What is an explainer video?
Explainer videos are short entertaining videos that make it easy to learn and remember new information. Lots of companies and publications are creating explainer videos because they simplify complex topics and use colorful animated images to hold the viewers attention while helping them learn something new.
Explainer Video Production Examples
How does explainer video production work?
Script
First, we'll send you a questionnaire to learn about what you want us to cover in your explainer video. Then, we'll use that information to draft a script for your video. We'll send you the first draft of the script and wait for you to send us your feedback. If you love the script as-is, we'll start creating the storyboard. Otherwise, we'll revise the script for you until you are completely happy with it.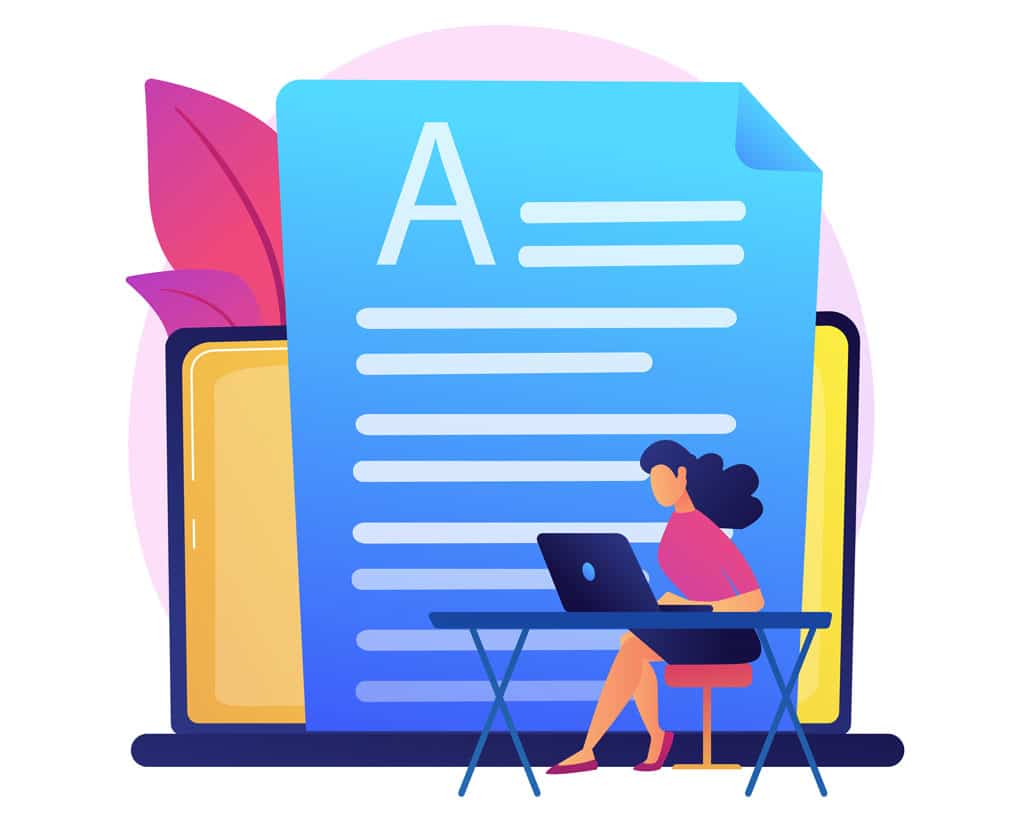 Storyboard
Next, we'll develop the storyboard for your video. The storyboard is like the blueprint for your explainer video. It tells the illustrators and animators what they are supposed to create. We'll transform your script into the storyboard and send it to you to review. After you send us your feedback, we'll incorporate the edits and send it back to you to review and approve for production.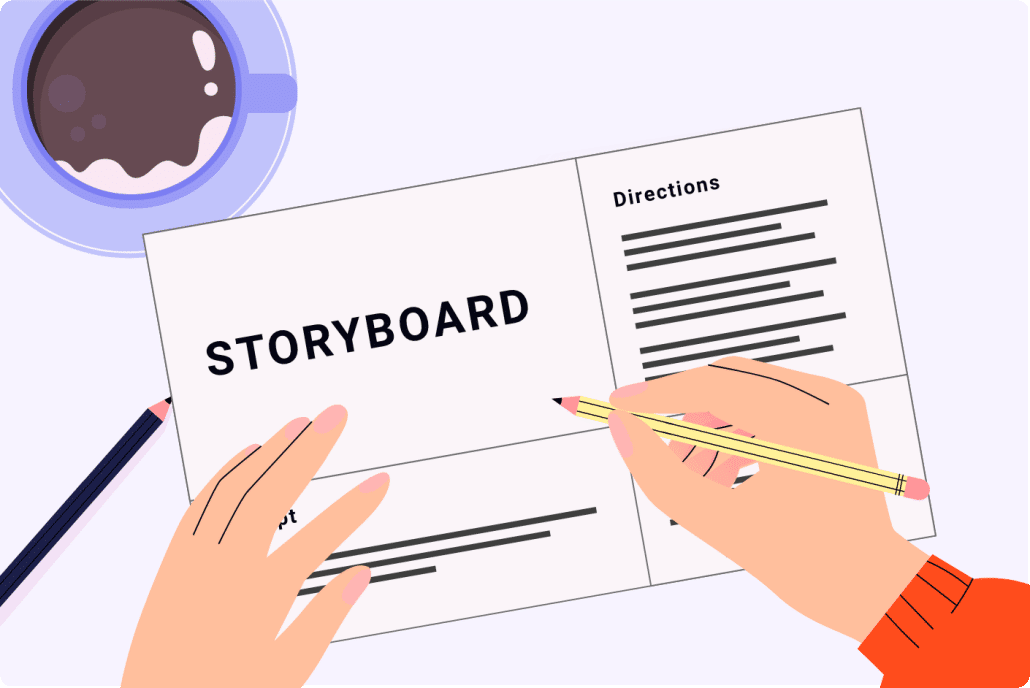 Free Storyboard Template:
Download our free storyboard template and storyboard creation PDF guide here.
VoiceOver
Now that your storyboard is production-ready and the script is locked in, we can order up some voiceover auditions. This enables you to hear what kind of energy different people will bring to your specific script instead of relying on their demo reels. On the off chance you didn't like any of the voiceover auditions, we'll happily source another round of auditions for you to consider.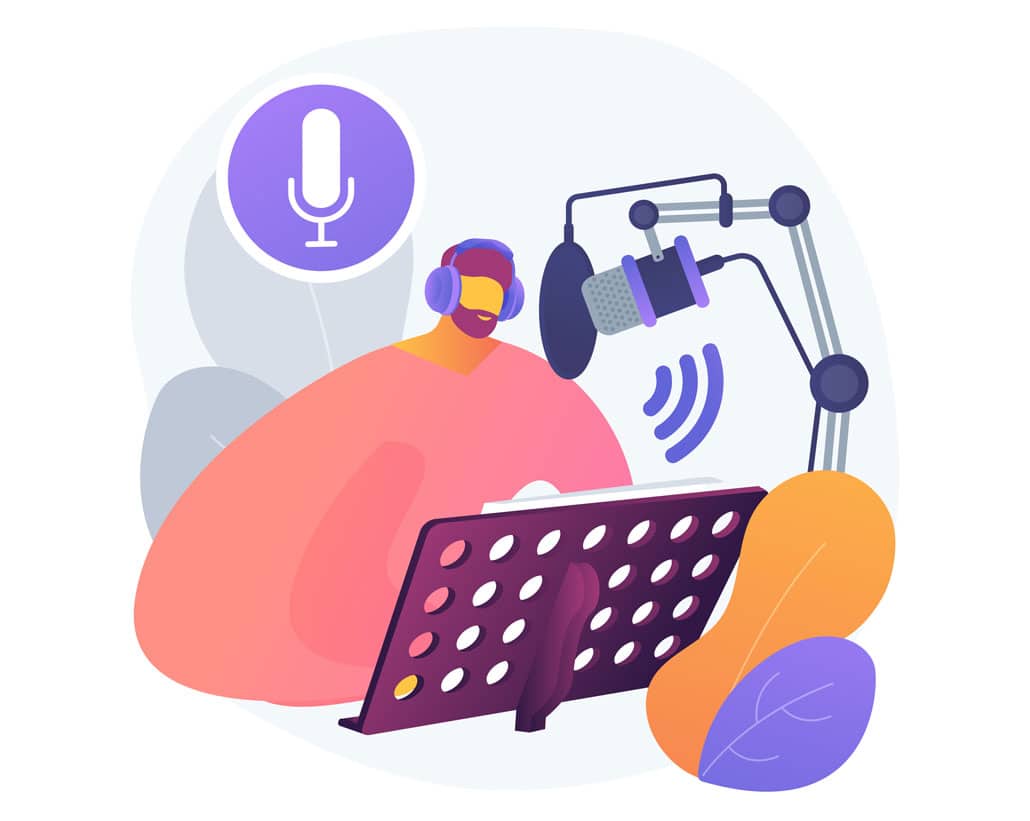 After you select you preferred voiceover talent, we will guide them through recording your whole script so that they know what energy, pacing and tone to use. We'll also help them understand when to pause, when to change their inflection and how to pronounce difficult words. You will get an opportunity to review the voiceover and request revisions before approving it for production.
Soundtrack
We'll also select some soundtracks that we feel will enhance the presentation of your explainer video. After you listen to them, let us know if any of them stand out to you. If there's one you love, we'll license the soundtrack for your video. If you aren't in love with any of the soundtracks, we'll select some new options for you to review. Got a couple you like but can't tell which one works best? Let us know which options you like and we'll help you preview them with your video when the first draft of your explainer video is ready to watch.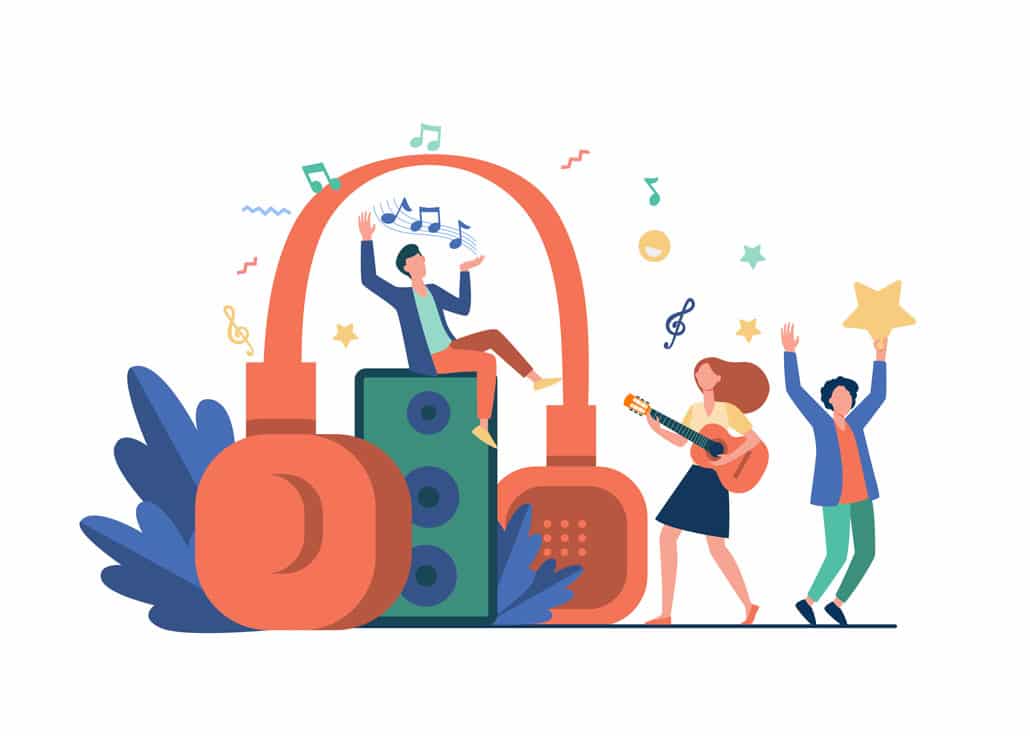 To learn more about selecting a soundtrack for an animated video, check out this guide.
Illustrations
After your storyboard is approved, we'll select a key scene from the storyboard and create custom concept art based off of your branding and an style references you provided.
Let us know how you feel about the concept art. If you love one of the options as-is, we'll use it as a style reference when we produce the rest of the art for your explainer video.
Are there design aspects you like from multiple pieces of concept art? Let us know what those are and we'll integrate the best parts into a new piece of concept art for you to review.
What happens if you don't like any of the concept art?! Send us your honest feedback and we will develop a fresh wave of new concept art until we come up with something you love.
Once we've created all the custom illustrations for your explainer video, you will get a chance to review them and request revisions before we proceed to animation.
Animation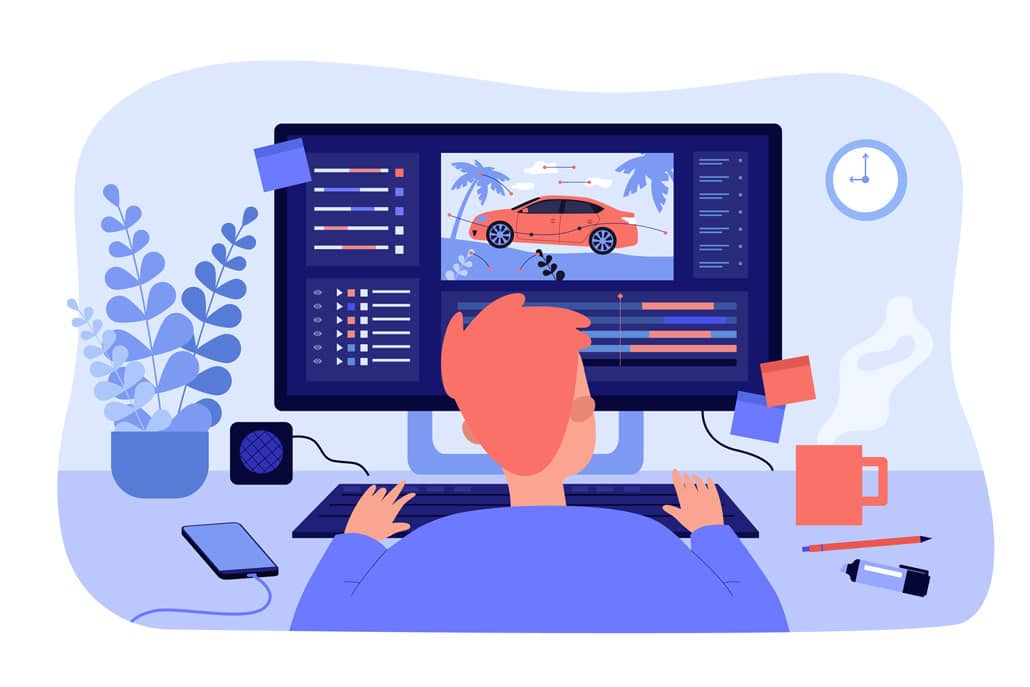 Time for the magic to happen! It takes about 1 week to animate a 1 minute explainer video. When the first draft is ready, set up a time to review the explainer video with your internal team and members of your video's target audience to ensure all the details make sense and look great. Collect everyone's feedback and send it to the animation team to integrate the edits and deliver the final draft.
Types of explainer video production companies
There are several different types of explainer video producers you can hire to help you create your video. Each has their own pros and cons.
Freelance Animators
Freelance animators are easy to find on websites like Behance and Fiverr. They usually specialize in a specific visual style and focus on 2D or 3D animation. Some freelance animators are expensive to work with and some can be very cheap. Before you hire a freelance animator, be sure to review examples of previous videos they've created to ensure they can produce something of similar quality for you. Also, check to see how many projects they take on at once and ask how your project will be prioritized relative to their other clients.
Pros: Can be cheap, fast and easy to work with.
Cons: Can be more difficult to establish trust. Freelance animators could ghost you in the middle of production.
DIY Animation
Services like PowToon and Vyond provide libraries of pre-created characters, scenes and objects that you can use to make your own explainer videos. After you learn how to use their simple online video production tools, you can lay out scenes and apply simple animation effects to the elements in each scene.
Pros: Inexpensive way to make simple animated videos quickly.
Cons: You have to spend the time to learn how to use these services and they use stock assets so your video won't be custom – other people will be making videos that look similar to yours.
Animation Studios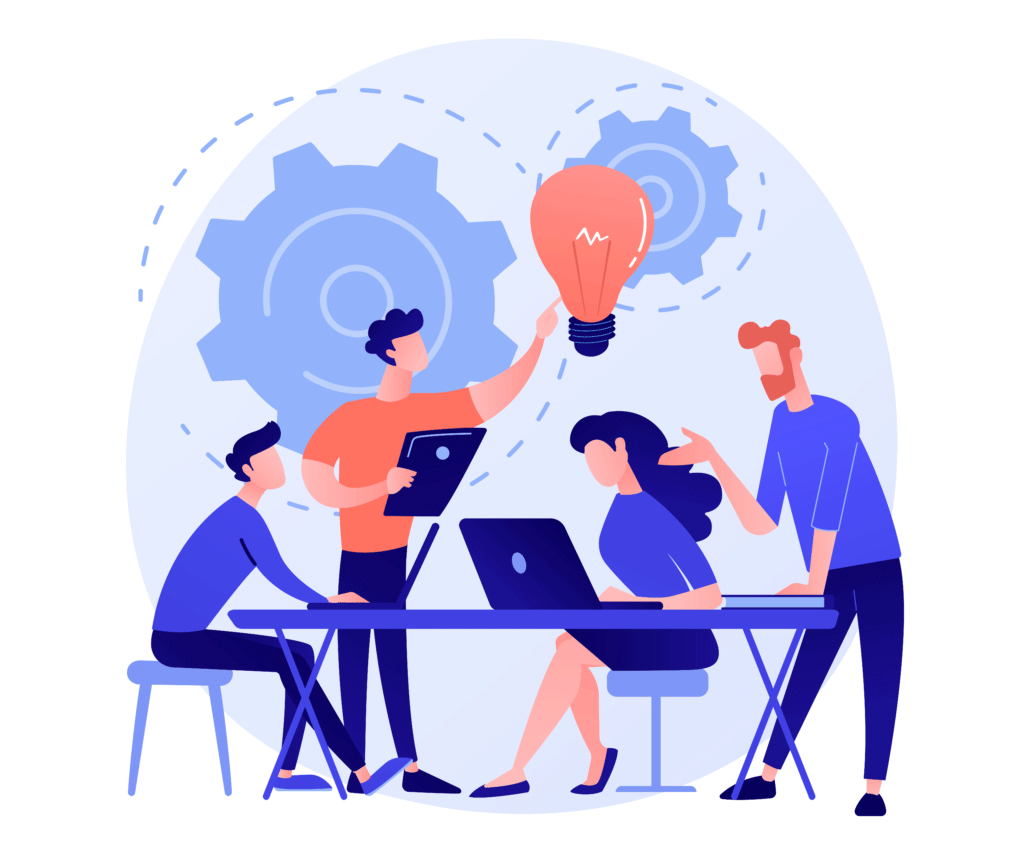 Professional brick and mortar animation studios can help you create any kind of animated video you can imagine. Their large staffs are suited for larger more complex projects. If you want to create a long animated video – something over 10-20 minutes, consider hiring an animation studio to create your explainer video.
Pros: They can help you make long animated explainer videos and movies (aka documentaries).
Cons: This is the most expensive way to make an explainer video.
Video Marketplaces
Online marketplaces like Fiverr and Freelancer are full of animators and animation studios that you can collaborate with from anywhere in the world. Price and production quality options are all over the map and it takes a while to compare and consider which producer is going to do the best quality job for the fairest price. Some of these sites use a bidding system which incentivizes animators to dramatically underbid what it should cost to do a quality job on your project.
Pros: You can discover original visual artists from around the world.
Cons: Takes a while to sift through all the options to and find the right balance of price vs production quality. Animators underbid on projects which strains the production process and quality.
Video Igniter
Video Igniter can help you make any kind of custom animated video at a fair price, no matter where you are in the world.  Just describe the video you want us to create and our team handles all aspects of production behind the scenes. You get a chance to review things and request revisions along the way so you're guaranteed to get exactly the animated video you're looking for. Oh, and we throw in unlimited revisions for our simple and standard animation projects so you don't have to worry about your project going over budget. If you find someone that offers the same production quality and service for less, we'll beat their rate by 10%. As of November 2022, nobody has beaten the production quality and service they get for our rates.
Pros: Video Igniter can help you produce any kind of custom animated explainer video at a fair production rate.
Cons: We're designed to work with clients through the internet. We rarely work with clients in person but have made some exceptions.
How to find an explainer video vendor?
Looking for someone to produce your explainer video but not sure where to start? Whether you're looking to hire an animation studio, a freelance video animator, or a production service like Video Igniter Animation, there are many factors to consider including: pricing, visual style, storytelling, customer service, production timelines and more.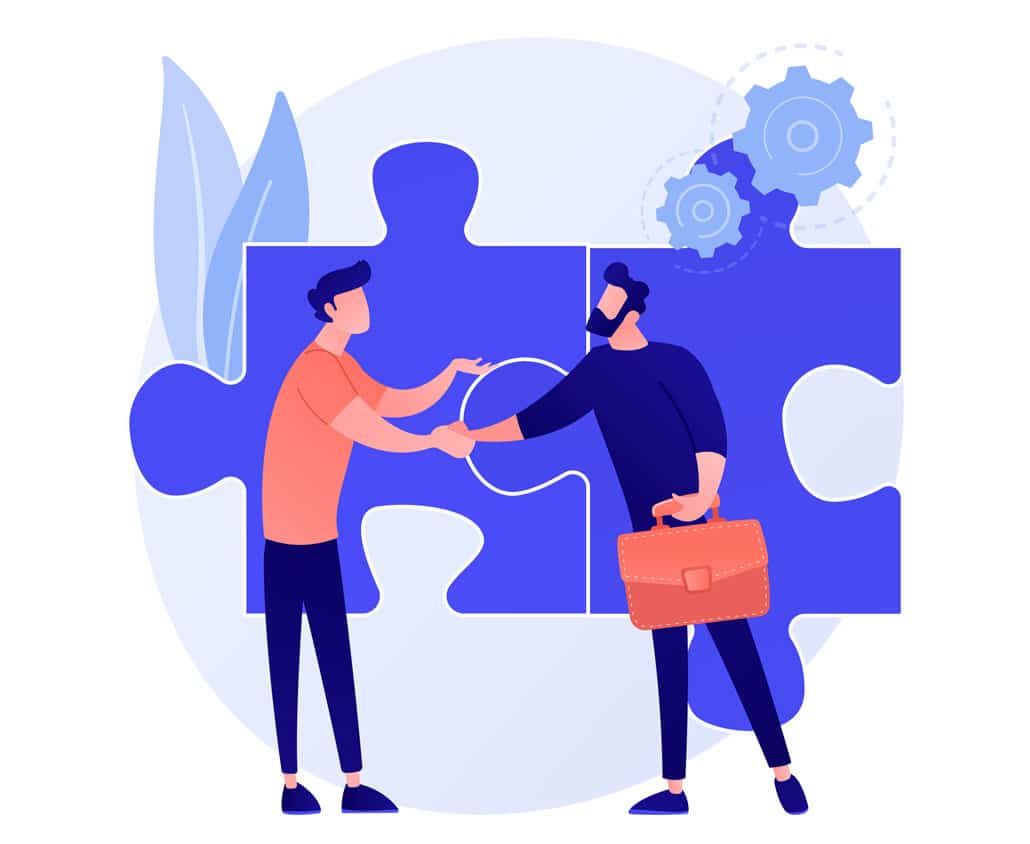 Here are some resources to help you figure out the right production option for your explainer video:
How does explainer video outsourcing work?
Outsourcing animation starts with researching the different production companies you want to hire. Look at their portfolio, production schedule and production rates to triangulate the right balance of production quality, price and speed. Are revisions included in the price? How many? Be sure to give these animation companies detailed information about what you want them to produce so that they can help you generate an accurate quote and ensure that they can deliver the final draft before your deadline.
Video Igniter offers white label animated video production services to clients around the world using our online explainer video production process.
For more tips on what to look for and how to outsource an animated video project, check out our complete guide on animation outsourcing:
How Long Does It Take To Make An Explainer Video For A Business?
It takes about 3-8 weeks to produce a 2D explainer video. Production can be sped up with rush delivery animation. To learn more about the explainer video production process, what's involved at each stage of production and how long each stage takes, check out our companion article: "Understanding The Animated Video Production Workflow."
What Is The Cost Of An Explainer Video?
We recommend budgeting $1500-$7500 for each minute of video you want to create.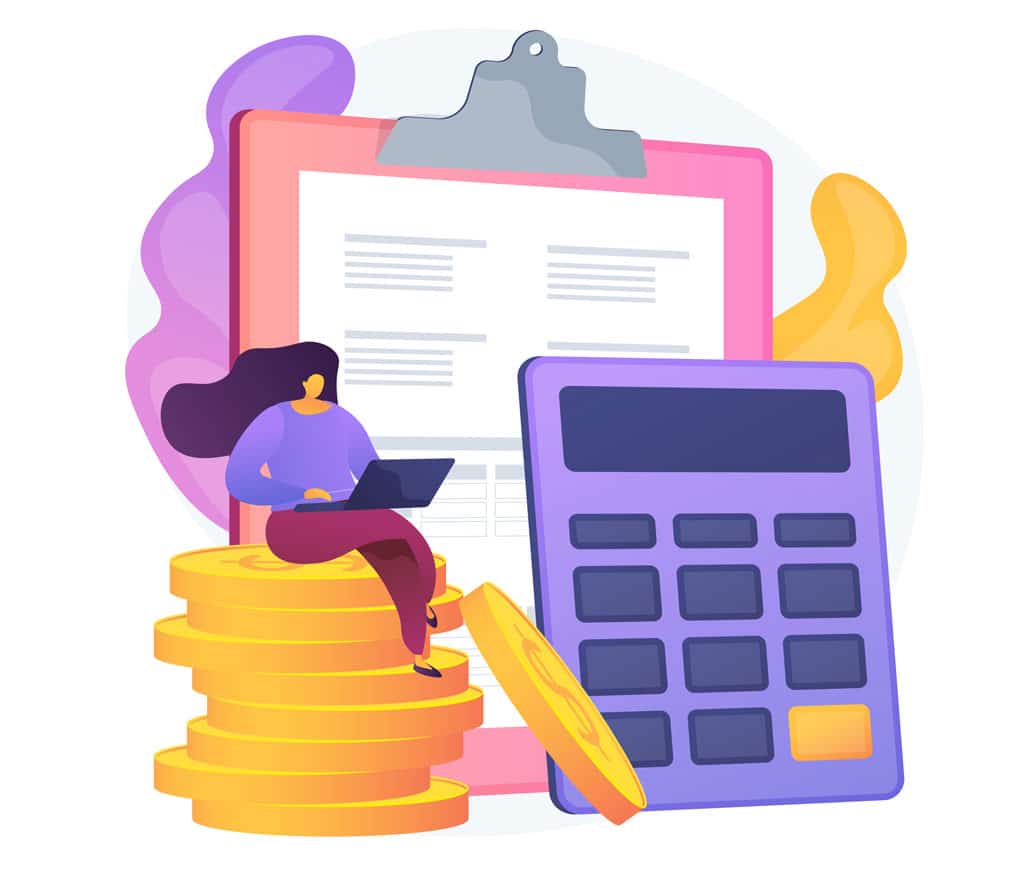 It is possible to make a cheap explainer video for less, but lower quality production results in a decreased perception of the content being presented in the video. It also probably means you're not using a video producer that is skilled enough to make quality educational videos. If you're interested in figuring out the cost to make your explainer video, get a quote or request access to our latest price sheet.
How Can I Save Money On My Explainer Video Production Budget?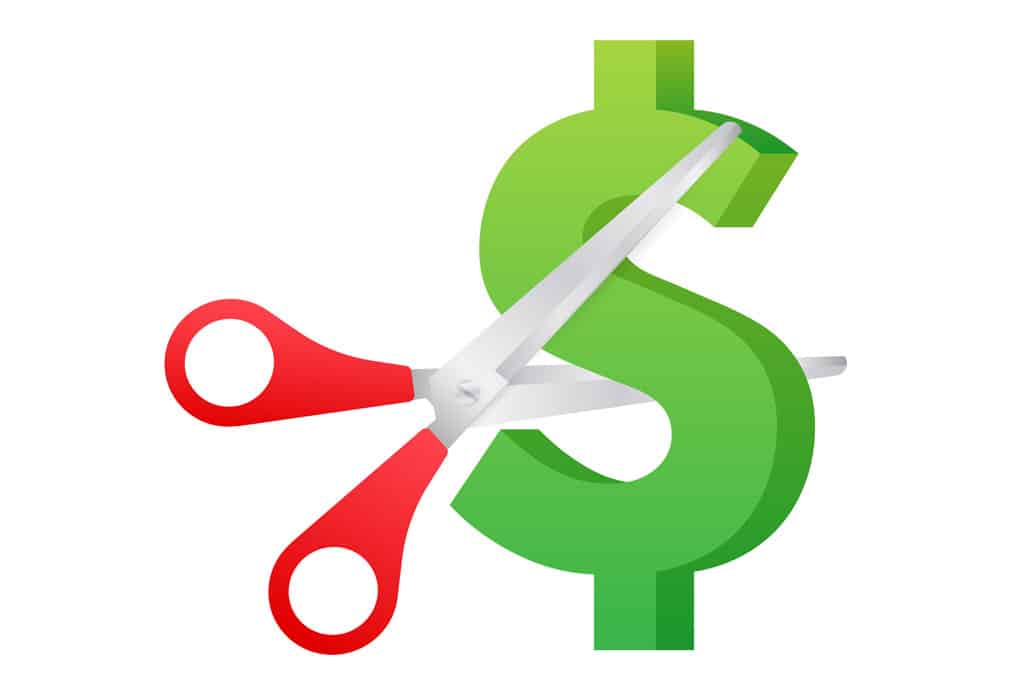 Provide the voiceover for your animated video (check out 1:31 in the video).
Consider using stock assets and visuals instead of making your video 100% custom designed.
Use free legal music: Incompetech & Facebook Sound Collection.
Check out this article for more tips on how to keep your production cost low.
Video Igniter – The Explainer Video Production Company
Video Igniter offers animated video production services online. We're modernizing the experience of creating a custom animated video to help you create high quality original content quickly while helping you save $ on your production costs. We streamlined the complex process of making an animated explainer video and do all the work for you. All you need to do is tell us what you want us to create. We'll make everything for your video and you tell us what you like and what you want us to revise.
If you're looking for a website to make an animated video, Video Igniter is a new kind of custom animated video production service that enables you to create any kind of animated video you can imagine. Our talented staff collaborates behind the scenes to create custom 2D and 3D animated videos so you don't have to figure out if you have the right animator or studio for the kind of animation you want to get created. We handle all the technical and creative aspects of production for you including helping you develop your script and storyboard (if you haven't already created them yourself).
Types Of Explainer Video Production Services We Offer
Video Igniter can help you create any kind of video you can imagine… as long as we don't have to send out a film crew (we can work with footage you provide us).
2D Animation
Looking to produce a 2D explainer video? Check out our portfolio to see our favorite 2D animated video creations. For any and all questions about 2D animated videos, get in touch with our production team or check out our complete guide for creating 2D animated videos.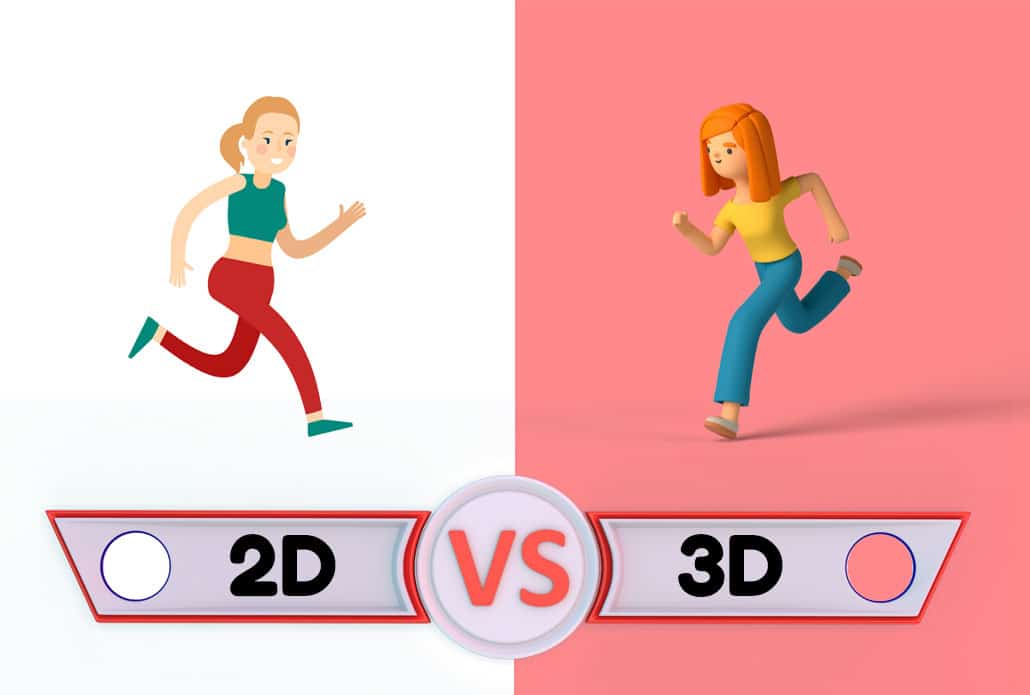 3D Animation
Need to make something more detailed or visually captivating? We can help you create custom 3D animations as well! Check out our FAQ about making 3D animated videos or contact our team to get a quote for your 3D animation project.
Improve Conversions
Want to get more people to watch your video? Keep them watching longer? How about getting more people to engage with the CTA at the end of your explainer video? Get a quote and let us know you're interested in improving your video's conversion rate and or adding video promotion and media buying services to your video project.
Translate Your Video
Need your video translated into multiple languages? We can help you produce your visuals and voiceover in multiple languages! If needed, we can help hire members of the target audience in those additional languages to prove the assurance of the translation by having them reverse translate the video.
Motion Graphics
Do you have some graphics or a logo you want animated? Video Igniter offers motion graphics animation services to help create short animated visuals, diagrams, logos and GIFs.
Looking For Corporate Explainer Video Production?
We work with corporations large and small to help with internal and external corporate messaging. Need help improving your sales and marketing video? Explainer videos can help improve conversions at every phase of your funnel. Check out our FAQ about making corporate animated videos.
Why Do People Think Of Video Igniter As The Internet's Best Explainer Video Company?
World class animation and design talent at prices startups can afford.
We can make any kind of 2D or 3D animated explainer video you can imagine.
+20 reasons companies love hiring us to create animated explainer videos.
Explainer Video Production Reel
Video Igniter is headquartered in Seattle, Washington.
Explainer Video Production Success Stories and Testimonials
"Video Igniter offered us the critical combination of creative value, clear communication, and patience with stakeholder feedback. We ended up with truly high-quality design assets for our video series largely due to the extra level of commitment — and the right balance of efficiencies with flexibility in the process when called for."
Larry Schlessinger – Sr. Creative Program Manager, Amazon Web Services
"I am beyond satisfied with my experience with Video Igniter. The first drafts of the work were almost exactly what I had in my head when developing the concept. After that each step along the way was seamless until arriving at a perfect finished product. And all this at a tremendous value. Anyone who has considered creating a marketing video should check out Video Igniter."
Anonymous Customer Feedback
"Video Igniter came to us with a number of creative and engaging ideas and were able to create an exciting, impactful video in a short period of time. And the best part was that it cost much less than other options of similar quality. The video they made is a great marketing tool for us."
Alex Raymond – Founder, Kapta Systems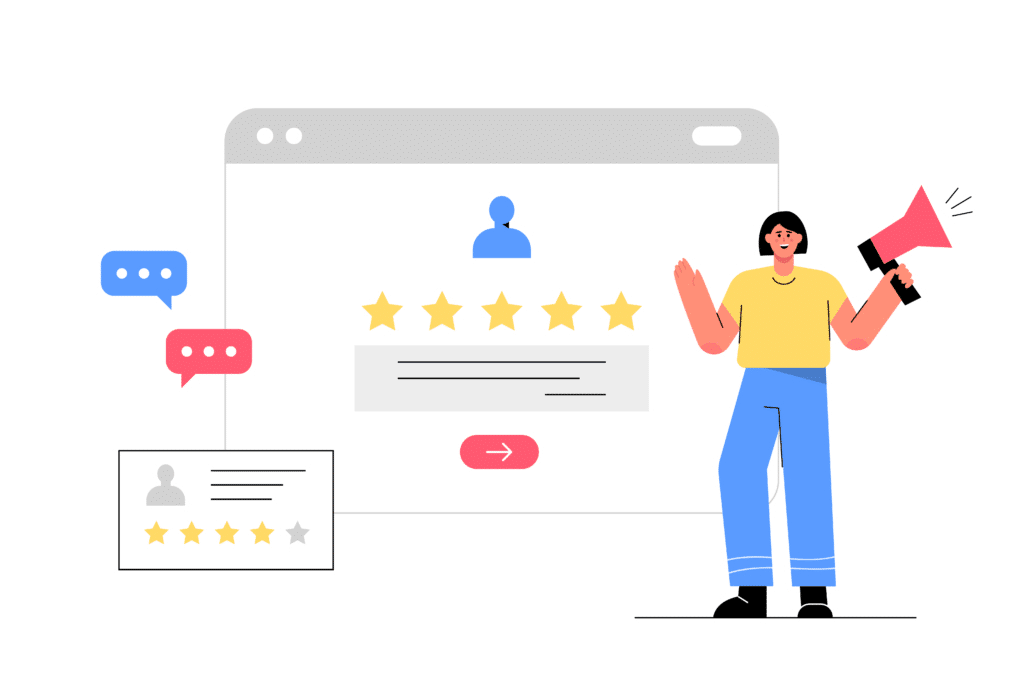 Schedule a call with our production team to discuss the production of your explainer video.
Get a quote for us to create your explainer video.
Request access to our newest price sheet.
Check out our animated video portfolio to see our latest and greatest creations.
Create your Video Igniter account, fill out a creative brief, and we'll start creating your explainer video.

https://videoigniter.com/wp-content/uploads/2022/11/Explainer-Video-Productions.svg
77.66
87.74
videoigniteradmin
/wp-content/uploads/2020/02/logo-v2.svg
videoigniteradmin
2022-11-11 01:45:35
2023-12-05 14:41:53
Explainer Video Productions